Smart Products
Improve Your Posture and Pocket with Fantastic Standing Desk Deals

Autonomous
|
Jul 29, 2023
257 Views
It is interesting to note that the average office worker sits approximately 10 hours daily. Unfortunately, this sedentary lifestyle can have a negative impact on your health and productivity. 
However, there is a solution that's causing a lot of excitement in both the office and home - the standing desk. This simple but revolutionary solution is a game-changer for those looking to improve their health and productivity. 
Standing desks can help reduce the risk of obesity, lower blood sugar levels, and even improve mood and energy levels. Though, how can you find quality standing desks without breaking the bank? That's where fantastic standing desk deals come into play. If you're curious about where to find the best stand-up desk sale without emptying your wallet, you're in the right place. 
In this article, you'll learn more about the importance of standing desks, how to choose the right one for your desk setup, and where to score the best deals. Hence, keep on reading because you're just a few scrolls away from a healthier and more productive work lifestyle. 
What Are the Benefits of Standing Desks?
Standing desks are more than just a trendy office fixture. They offer significant health and ergonomic benefits, transforming how you work and feel. You can see substantial improvements by switching your sitting position to standing. Let's look at some of the benefits: 
Promote weight loss: The body burns more calories while standing compared to sitting. Therefore, using a standing desk can contribute to weight loss over time.
Lower blood sugar levels: Standing after meals, rather than sitting, can help reduce the spike in your blood sugar levels, which is especially beneficial for people with insulin resistance or type two diabetes.
Improved mood and energy: Many standing desk users report feeling more alert and energetic throughout the day. This is likely due to increased blood flow and physical engagement.
Reduced back pain: Long hours of sitting can lead to aching backs and necks. Standing desks allow you to maintain good posture and relieve tension in your back and neck.
Enhanced productivity: With fewer physical complaints and more energy, you'll also notice a boost in your productivity levels. 
Whether you're considering a permanent standing desk or an adjustable model that allows you to switch between sitting and standing, these benefits make it clear that this simple change could have a significant impact on your well-being and work efficiency.
Key Factors for Choosing Your Ideal Standing Desk
If you have decided to buy a standing desk, then that's a great step towards a healthier work lifestyle! However, with so many options available, especially during a standing desk sale, how do you choose the right one? Here are some crucial factors to consider: 
Adjustability: The desk should let you switch easily between sitting and standing. Look for a sit-stand desk that's easy to adjust to your desired height.
Size: Choose a desk that fits your workspace without cramping it. You need enough room for your computer, keyboard, mouse, and other essentials.
Sturdiness: A suitable desk doesn't wobble, even when fully extended. Test the workstation to ensure it's stable at all heights.
Ease of use: Adjusting the desk's height should be effortless, whether it's manual or electric.
Materials: The desk should be durable, easy to clean, and visually pleasing. Consider tables made of high-quality materials.
Price: With any big purchase, cost matters. Luckily, you can find excellent deals during a standing desk sale. You don't need to spend a fortune to get a desk that meets your needs. 
Remember, your standing desk will be a big part of your daily routine. Choose wisely to ensure it fits your work habits, health goals, and budget.
Maximize Value with Autonomous' Bulk Order Program
If you're searching for discount standing desk options without compromising on quality, look no further. Autonomous, a trusted name in ergonomic office furniture, offers some of the best deals around. Let's delve into its unbeatable wholesale commercial furniture program and understand how it can benefit you. 
Unveiling Autonomous Bulk Order Program
The Autonomous bulk order program can keep your office stocked up without causing a dent in your pocket. It's perfect for offices looking to upgrade their workspace with ergonomic standing desks. 
This program promises always available stock, ensuring you won't face stockouts when you order in bulk. Besides, it also offers flexible shipping so that you can choose your delivery date at your convenience.
Autonomous also treats its bulk order customers to free gifts with every purchase, making the deal even sweeter. Moreover, for those based in California and placing an order of 10 units or above, an assembly service is provided for Autonomous SmartDesks and ErgoChairs. It's all about delivering a hassle-free shopping experience to you.
Perks of Purchasing in Bulk at Autonomous
Purchasing wholesale from Autonomous has more benefits than simply acquiring the cheapest standing desk options. Buying in bulk ensures you'll never run out of desks when you need them, reducing the downtime associated with waiting for new furniture to arrive. 
With the flexible shipping offered by Autonomous, you can schedule your delivery when it suits you best, eliminating unnecessary storage concerns. However, please note, Autonomous has specific policies regarding returns, cancellations, and the use of discount codes or coins for bulk orders. Make sure to familiarize yourself with these before making your purchase. 
All in all, the office furniture company is your go-to destination for quality standing desks at pocket-friendly prices. Upgrade your workspace with Autonomous and increase your team's productivity and comfort. 
The Four Best Standing Desk Deals for Your Home or Office
Are you on the hunt for unbeatable standing desk deals? Allow us to take you through some of Autonomous' best-selling standing desks that combine quality, comfort, and affordability. Each one is a game-changer for your workspace. Let's dive in!
1. Autonomous SmartDesk Core: Essential, Robust, and Versatile
Meet the Autonomous SmartDesk Core, the crucial addition to your home office setup. This standing desk redefines productivity, bringing together convenience, strength, and adaptability. With the capacity to lift 265-270 lbs. with ease, this solid steel frame desk offers longevity and durability. 
The dual electric motor ensures smooth transitions as you adjust the height from 29.4" to 48". Also, this office desk for home use offers four programmable keypad settings, allowing for easy transitions in your working heights throughout the day. Autonomous prioritizes your comfort by offering a generous height range that can accommodate different body types. 
Furthermore, the SmartDesk Core, globally vetted for strength and safety, is a testament to Autonomous' commitment to quality and customer satisfaction. Enjoy a more efficient, healthier work life with this state-of-the-art standing desk. 
2. Autonomous SmartDesk Pro: Unleashing Your Potential to the Fullest
Next is the Autonomous SmartDesk Pro, a smart desk that elevates your work experience. This standing desk is perfect for those seeking superior performance and space. It stands tall with an adjustable height ranging from 26.2" to 52". 
Moreover, its dual electric motor quietly lifts an impressive 310 lbs., proving its robust nature. You can choose from four programmable settings to smoothly transition to your preferred heights, which will help support your posture throughout the day. 
Additionally, for those who need to manage multiple monitors or prefer a larger workspace, the SmartDesk Pro offers standard or XL desktop options. With a sturdy steel frame, it can support all your tech and more, making it a durable investment. Enjoy the perfect balance of power, space, and tranquility with the pro version. 
3. Autonomous SmartDesk Corner: Designed for Creativity and Efficiency
Unleash your creativity with this fantastic Autonomous unit, the perfect corner standing desk for those requiring an additional workspace. This desk comes with double the space, accommodating your needs in style. 
Moreover, this workhorse has a triple motor system that can lift up to 400 lbs. of weight with ease. It operates quietly, and its height is adjustable to suit your preferred work level. Additionally, it comes with four programmable settings that ensure perfect positioning every time. 
Experience the convenience of its modular segments, perfectly designed to fit snugly into any corner. This standing desk is all about providing ample space for your creative projects while ensuring exceptional functionality and durability. 
4. Autonomous SmartDesk Connect: Embrace the Future
Lastly, the Autonomous connect model is a new-generation portable standing desk that prioritizes user comfort and control. It stands out with a dedicated app that seamlessly offers custom controls, blending technology, and convenience. 
Also, the desk supports automated reminders for sitting and standing sessions, promoting a healthier work routine. The model ensures safety with its anti-collision feature and can lift up to 310 lbs. with a powerful motor that operates quietly. 
Experience maximum efficiency at work with the flexibility to adjust your desk height from 26.2" to 52". With a solid steel frame and a reliable one-year warranty, you can work with confidence all day long. 
What's the Best Way to Make the Most of Standing Desk Deals?
Unlocking the secret to bagging the best cheap standing desk requires a bit of savvy shopping and an eye for quality. Your first task is to identify your specific needs from a standing desk. Are you seeking height adjustability, certain weight capacity, or specific tech-friendly features? 
Once your requirements are crystal clear, it's time to jump into research. The internet is a treasure trove of information, offering plenty of details about various brands, models, and features. Hence, you can compare prices, check out customer reviews, and even watch product videos to gain more insight. 
However, not all standing desk deals are as good as they sound. Buying from a reliable seller is crucial to finding the best bargain. Check the credibility of the seller by looking at their ratings and customer feedback. Remember, an incredibly low price might indicate compromised quality or service. 
Another point worth mentioning is to stay patient. It might take time for the right standing desk deal to pop up, but it will be worth the wait when it does. While you're waiting, you could set up price alerts on various online platforms or subscribe to newsletters of your favorite furniture stores to stay updated with the latest deals and offers.
How Can You Create an Ergonomic Setup with Your Standing Desk?
Comfort and productivity come hand in hand with an ergonomic setup. A discount standing desk option provides a cost-effective solution to attain this balance. 
Start by setting your standing desk at elbow height, ensuring your forearms rest parallel to the floor when typing. Next, position your monitor at eye level, averting strain on your neck.
Switching between sitting and standing is vital to avoid fatigue, so pair your standing desk with an adjustable chair for an easy transition. 
However, ergonomics doesn't stop at the desk and chair. It extends to how you place your other accessories. Keep often-used items within a comfortable reach, reducing unnecessary movements. 
An L-shaped gaming desk also presents an ergonomic solution, especially for gamers. Moreover, its design allows ample room for multiple monitors and gear, promoting a comfortable gaming experience.
How to Tailor Standing Desks to Various Workspaces?
Standing desks can be a crucial element in different types of workspaces, from compact home offices to bustling corporate settings. 
The best cheap standing desk can dramatically enhance a small home office, boosting productivity without breaking the bank. It's a compact solution that promotes both health and efficiency. 
In corporate spaces, where collaboration is vital, standing desks can redefine the workspace. Employees can comfortably huddle around a standing desk for brainstorming sessions, fostering a dynamic work environment. 
If you need extra storage and organization, consider pairing the standing workstation with an office desk with a hutch. This combo provides ample space for paperwork, office supplies, and personal items, keeping the workspace tidy and promoting productivity. 
Remember, the goal is to create a work-friendly environment that suits your specific needs, and standing desks can play a crucial role in achieving that.
The Bottom Line
Standing desks are more than just a furniture trend. They're transforming how we perceive workspaces, promoting healthier lifestyles, and enhancing productivity. 
Whether you're browsing through discount desks to spruce up your home office or investing in the cheapest standing desk to ease the strain on your back during long work hours, the shift to standing workstations is a step towards a better work-life balance. 
Therefore, harness the power of this innovation and watch your workspace evolve. We can transform our work zones by envisioning them in a new way, starting with incorporating standing desks.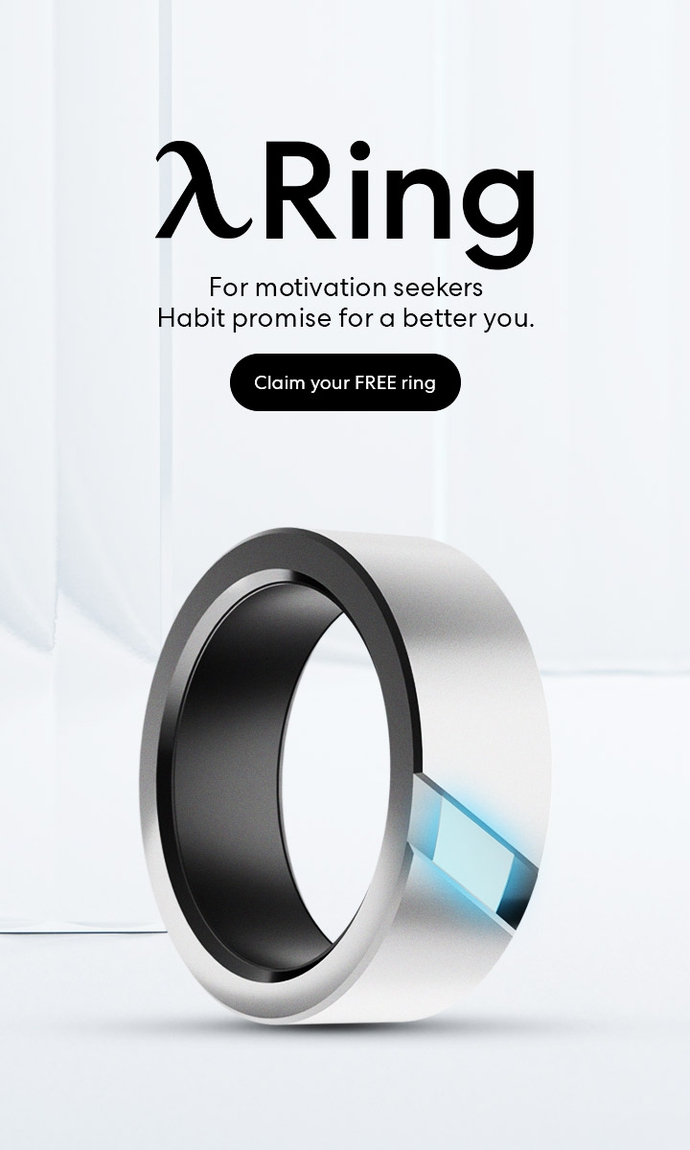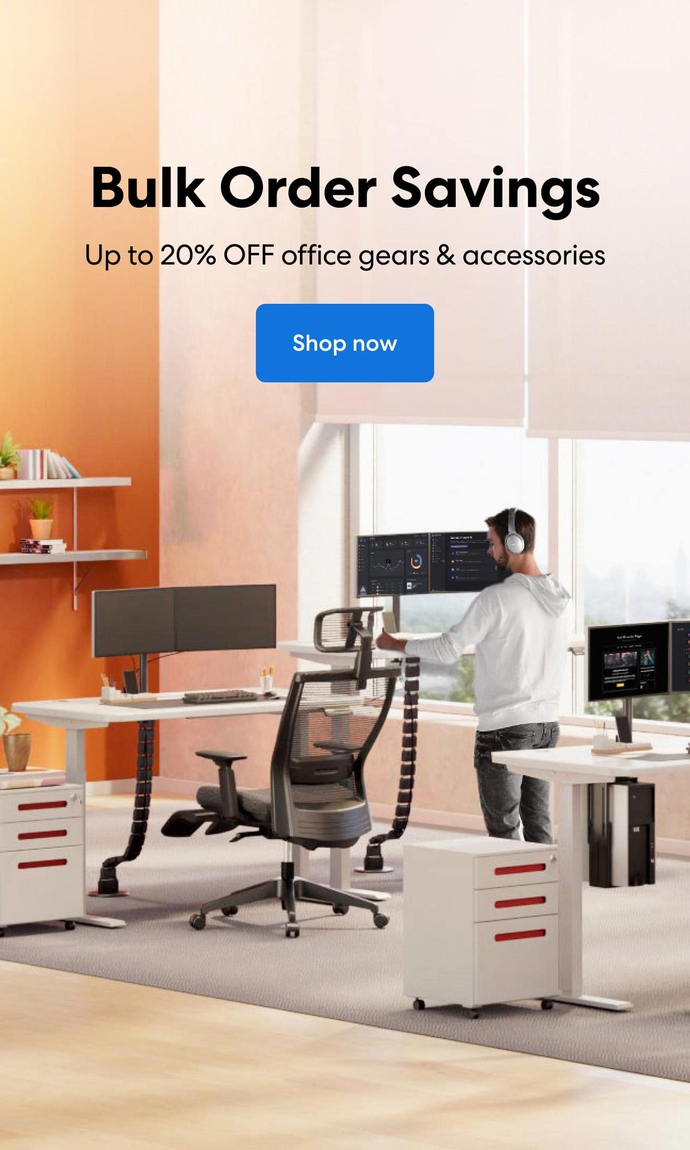 Subcribe newsletter and get $100 OFF.
Receive product updates, special offers, ergo tips, and inspiration form our team.