Smart Products
Exploring Chair Fabric Trends: Stylish Options for Every Interior

Autonomous
|
Jul 27, 2023
236 Views
When it comes to furnishing our homes and offices, we often pay meticulous attention to every detail. Every element is vital in creating a cohesive and aesthetically pleasing space, from the color scheme to the furniture selection. 
One of these crucial aspects is chair fabric, which provides comfort and adds personality and style to any interior. In this article, we will delve into the exciting world of chair fabric trends, exploring popular options and how they can enhance the overall ambiance of different settings. 
Current Trends in Chair Fabric Choices
Gone are the days when chairs were limited to dull and monotonous fabric options. Today, office chair fabric has become a statement piece, reflecting personal style and preferences. 
One of the prevailing trends is the use of vibrant colors that inject life and energy into any room. Bold hues such as emerald green, electric blue, and rich burgundy are making waves in the world of chair fabric, creating focal points that demand attention. 
In addition to vibrant colors, patterns are also taking center stage. From classic stripes and chevrons to abstract geometrics and floral prints, chair fabrics are becoming canvases for artistic expression. 
These patterns can be incorporated into any interior style, adding visual interest and breaking the monotony of solid-colored furniture. 
Textures also play a significant role in fabric for office chair trends. Touchable fabrics such as velvet and chenille are experiencing a resurgence thanks to their luxurious feel and ability to transform any chair into an inviting and cozy spot. 
Additionally, leather and faux leather options remain popular for those seeking a sleek and contemporary look.
Enhancing Aesthetics of Various Interior Styles
Chair fabric choices can greatly impact the overall aesthetics of different interior styles.
In contemporary spaces, sleek office chair fabrics in solid colors such as black, white, or gray lend a clean and minimalist touch, complementing the streamlined design. The smooth texture of leather or faux leather upholstery adds sophistication and elegance to the space. 
If you want a more traditional setting, fabric choices such as damask, paisley, or floral patterns can infuse a touch of old-world charm. These classic prints can be paired with rich, warm colors to create a cozy and inviting atmosphere, perfect for reading nooks or home offices. 
However, in eclectic interiors, the possibilities are endless. Mixing and matching different chair fabric materials, colors, and patterns can create a vibrant and visually captivating space. 
Consider combining a velvet chair in a jewel tone with a geometric patterned swivel chair to create an eclectic and inviting seating area.
Different Chair Fabric Materials
When exploring swivel chair fabric options, it's important to consider the materials available and their characteristics. Here are a few popular choices: 
1. Office Chair Fabric
When it comes to office chairs, durability and comfort are key. Look for fabrics that are stain-resistant and easy to clean. Nylon, polyester blends, and mesh chair fabrics are excellent options as they offer breathability and resistance to wear and tear. 
Also, keep in mind the materials for the other parts of the chair, such as the chair legs, and make sure all pieces create a seamless result.
2. Velvet
Velvet has been experiencing a revival in recent years, and it's easy to see why. Its soft and plush texture adds a touch of luxury to any chair. However, it's important to note that velvet requires proper care to maintain its appearance and prevent crushing.
3. Leather
Leather upholstery exudes sophistication and durability. It is a timeless choice that can elevate the ambiance of any space. Whether you opt for genuine leather or a high-quality faux leather office chair with wheels, this material is easy to clean and adds a touch of elegance to any setting. 
4. Linen
Linen offers a casual and relaxed aesthetic, making it perfect for chairs in informal spaces like dining rooms or sunrooms. It has a natural, textured look that adds a touch of organic charm to any interior.
5. Polyester
Polyester is a synthetic chair fabric known for its durability, resistance to fading, and ease of maintenance. 
It is resistant to wrinkles, stains, and stretching, making it a popular choice for chairs subject to heavy use or spills. Polyester fabrics are available in a wide range of colors and patterns, offering versatility in design options.
6. Mesh
Mesh chair fabric is a breathable and lightweight material commonly used in chair backrests. It allows air to circulate through the chair, keeping the user cool and comfortable. 
Also, mesh provides a flexible and supportive seating experience, conforming to the body's contours. Mesh chairs are often preferred for offices or environments where ventilation is crucial. 
7. Faux Leather
Faux leather, also known as synthetic or vegan leather, is an artificial material designed to mimic the look and feel of genuine leather. 
It is more affordable and easier to maintain than real leather. Additionally, faux leather is available in various colors and textures and is a suitable choice for those looking for a leather-like appearance without the higher cost.
8. Microfiber
Microfiber is a soft and plush office chair fabric that offers excellent comfort. It is made of tiny synthetic fibers, which give it a suede-like texture. 
Furthermore, microfiber is highly stain-resistant and easy to clean, making it a practical choice for chairs that may be subject to spills or stains. It is available in various colors and is often chosen for its cozy and inviting feel. 
9. Wool
Wool is a natural fiber known for its warmth, softness, and durability. It provides excellent insulation, making it suitable for chairs in colder climates or environments. 
Also, wool is resistant to wrinkles, fading, and pilling. It also has natural flame-retardant properties, adding to its safety features. 
10. Cotton
Cotton is a breathable and versatile natural fabric often used for chair upholstery. It is soft, comfortable, and available in various colors and patterns. 
However, cotton is more prone to wrinkling and staining than synthetic desk chair fabrics. It may require regular cleaning and care to maintain its appearance. 
Most Stylish Office Chairs
In the modern workplace, aesthetics and design have become increasingly important, with an emphasis on creating inspiring and visually appealing office spaces. 
The days of dull and uninspiring office chairs are long gone, replaced by a new wave of stylish and chic seating options that combine form and function. 
In this section, we will explore a curated selection of the best ergonomic chairs available today, designed to enhance the aesthetics of any workspace while providing the necessary comfort and ergonomic support for long work hours. 
From sleek minimalist designs to bold and eye-catching statement pieces, these chairs not only elevate the overall look of an office but also reflect the evolving trends in contemporary design. 
1. ErgoChair Pro
The Autonomous ErgoChair Pro boasts a modern and minimalist design that seamlessly blends into any office or home environment. 
It features a streamlined silhouette with a breathable mesh backrest and a cushioned seat. Also, the chair is available in different color options, allowing users to choose the one that suits their personal style and preferences. 
This mesh gaming chair excels in providing a comfortable seating experience. The breathable mesh backrest promotes air circulation, preventing excessive heat buildup during prolonged sitting. 
Its cushioned seat offers a good balance between firmness and softness, ensuring comfortable support for extended periods. Also, it is an excellent option if you don't know how to stop bum sweat on chairs.
Furthermore, the ergonomic design and adjustable features allow users to find their optimal seating position, reducing discomfort and fatigue. 
The Autonomous ErgoChair Pro shines in terms of adjustability. Users can customize the chair to their specific needs and body dimensions with adjustable height, armrests, and headrests. 
This adaptability ensures that the chair can accommodate individuals of varying heights and sizes, promoting proper posture and reducing strain. 
2. ErgoChair Plus
The Autonomous ErgoChair Plus showcases a sleek and contemporary design that elevates any workspace or home office. Its eye-catching, rib-like structure with a combination of mesh and fabric upholstery creates a striking visual appeal. 
This chair is available in different color options, allowing users to personalize their seating experience and complement their preferred interior aesthetics. 
Our ErgoChair Plus sets a new standard for comfort in office seating. The elastomer suspension system creates a truly dynamic and responsive sitting experience. 
Its material contours all users' bodies, providing personalized support and cushioning. Moreover, the mesh and fabric upholstery promotes airflow and temperature regulation, preventing heat buildup during long periods of use. 
Combined with the adjustable lumbar support and ergonomic design, the ErgoChair Plus ensures exceptional comfort, reducing fatigue and enhancing overall well-being. 
Moreover, the Autonomous ErgoChair Plus excels in terms of adjustability, allowing users to tailor their seating experience. The armrests can be adjusted to different heights, accommodating various tasks and body sizes. 
Additionally, this chair's height adjustment feature ensures that users can achieve an optimal seating position, regardless of their height. 
These extensive adjustments empower users to fine-tune the chair's settings to their individual preferences, providing a truly personalized and ergonomic experience. 
3. ErgoChair Core
The ErgoChair Core features a clean and contemporary design that seamlessly fits into any office or home environment. Its minimalist aesthetic, breathable mesh backrest, and cushioned seat create a visually appealing chair for all home office workers. 
Also, the chair is available in multiple color options, allowing users to personalize their workspace according to their style preferences. 
The Autonomous ErgoChair Core offers a range of adjustability options to cater to individual preferences. This chair's height adjustment feature allows users to find their desired seating height, ensuring proper alignment with the desk and optimal ergonomics. 
Furthermore, the tilt mechanism with multiple locking positions allows users to recline or sit upright based on their comfort needs. 
Although the adjustability options may not be as extensive as higher-end models, the ErgoChair Core still offers sufficient customization to accommodate different body types and seating preferences. 
Constructed with quality materials, the ErgoChair Core exhibits good durability and build quality. The chair's frame is made of sturdy materials that can withstand regular use and provide long-lasting support. 
Moreover, the mesh backrest and cushioned seat are designed to resist wear and tear, ensuring longevity. Although it may not have the same level of robustness as premium chairs, the ErgoChair Core is still reliable and durable for everyday use. 
4. ErgoChair Recline
The ErgoChair Recline prioritizes lumbar support, featuring a curved backrest that molds to the spine's natural shape. This design promotes proper posture and reduces strain on the lower back, providing optimal support during long periods of sitting. 
Also, the chair offers adjustable armrests, allowing users to position them at a comfortable height to support the arms and shoulders. This feature helps reduce tension and fatigue in the upper body, enhancing overall comfort. 
This chair provides height adjustment functionality, allowing users to customize the chair's height to achieve an ergonomic sitting position.
It also includes a tilt mechanism for reclining and multiple locking positions, accommodating different sitting preferences and relaxation needs. 
The ErgoChair Recline incorporates breathable materials in its design. Its mesh backrest promotes airflow, preventing excessive heat buildup and keeping the user cool and comfortable. 
Furthermore, the cushioned seat provides a balance of support and comfort, allowing for extended periods of sitting without discomfort.
The Autonomous ErgoChair Recline offers a competitive price point for an ergonomic office chair. It provides essential features and adjustability options at a more affordable price compared to premium models. 
Considering its comfort, support, and durability, the ErgoChair Recline offers excellent value for individuals seeking a reliable seating solution within a moderate budget. 
Conclusion
Choosing the right fabric for your ergonomic office chair is an essential aspect of interior design. You can create a stylish and personalized space by staying up to date with current trends, considering different materials, and exploring various colors, patterns, and textures. 
Whether you're looking for a vibrant and contemporary feel or a classic and timeless look, several chair fabric options are available to suit every taste, such as a zero gravity office chair or a rattan desk chair. 
Therefore, let your creativity run wild and transform your chairs into captivating focal points that enhance the overall aesthetics of your interior.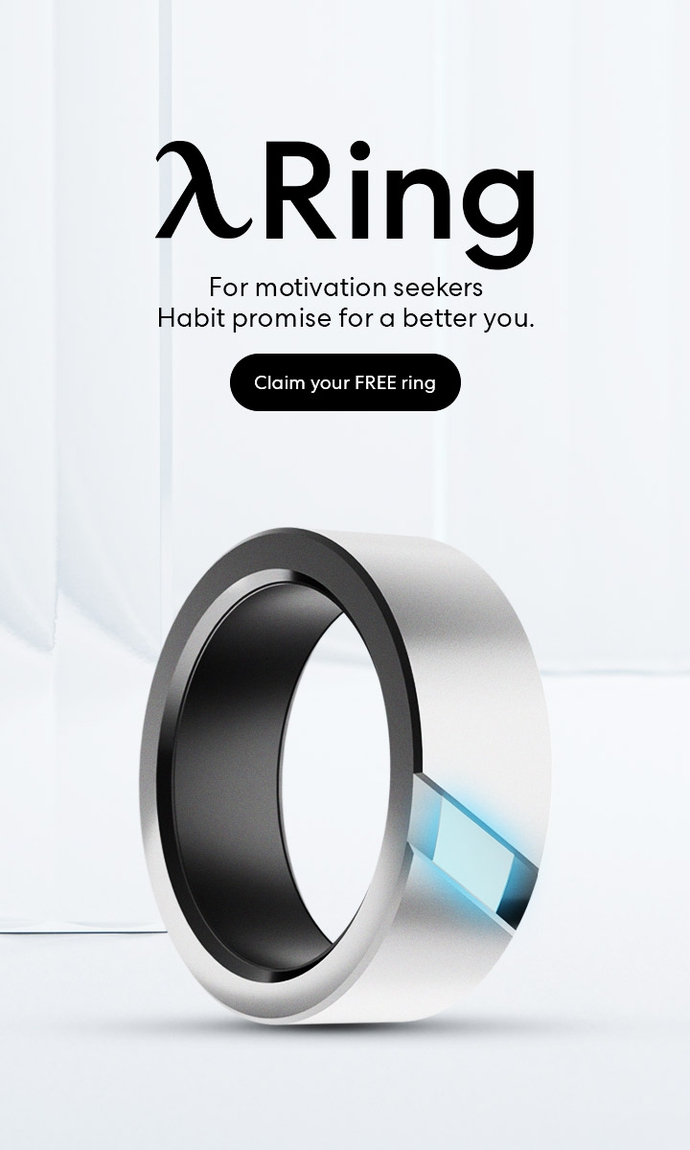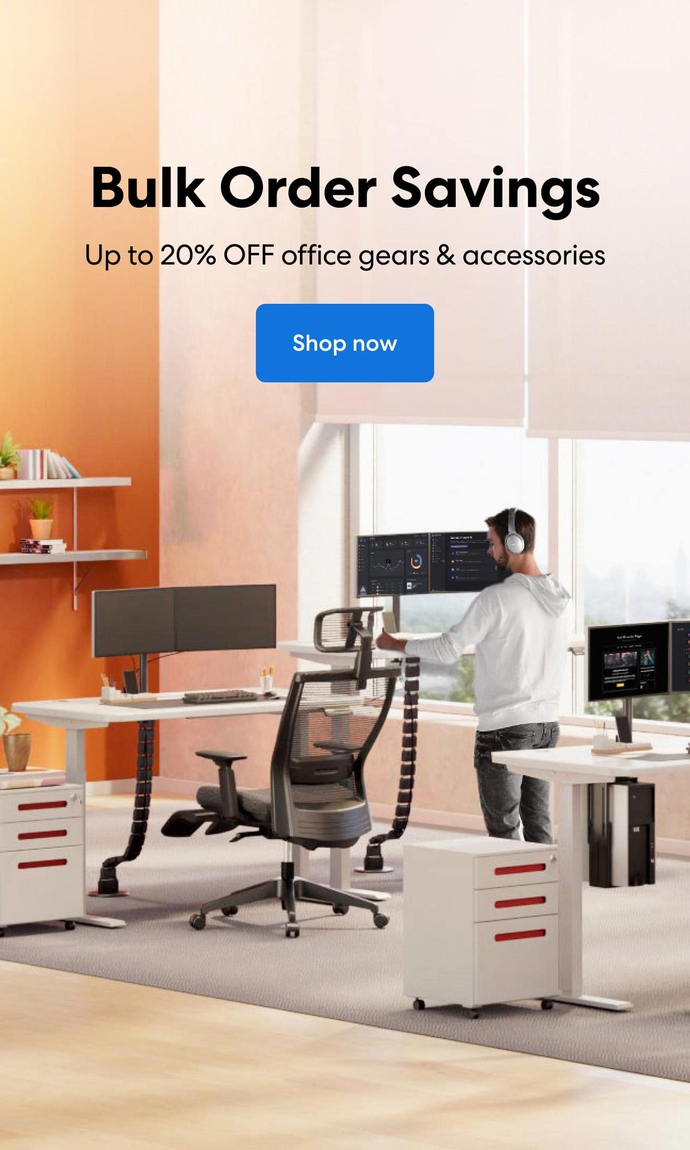 Subcribe newsletter and get $100 OFF.
Receive product updates, special offers, ergo tips, and inspiration form our team.