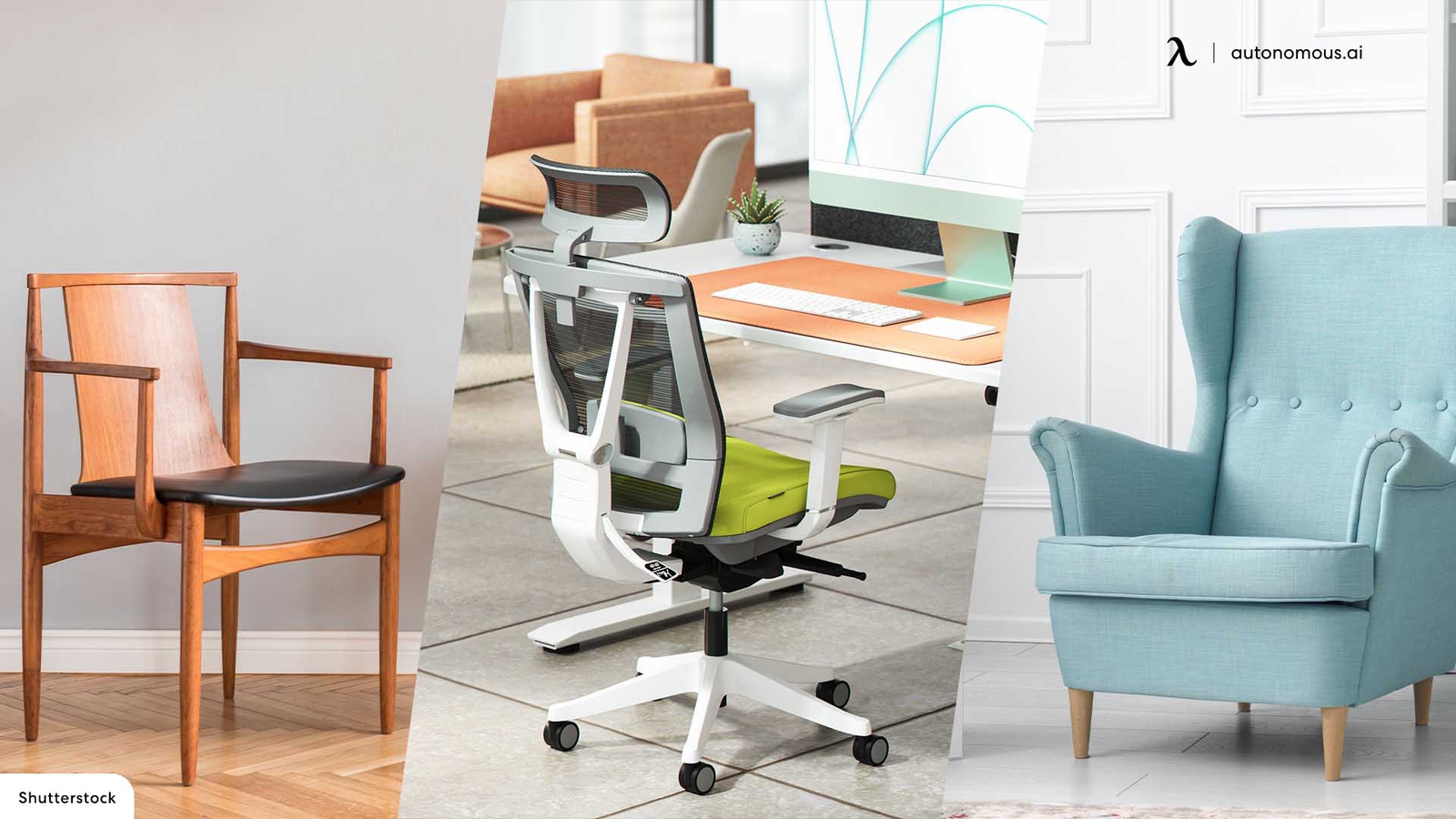 Smart Products
Parts of A Chair: Office, Wood, Armchair (A Complete Guide)

Autonomous
|
Nov 30, 2021
5,465 Views
One of the most important pieces of furniture to have when working is a chair that is comfortable and stable. Sitting in a chair for multiple hours a day means that back problems can arise if the chair is not well suited to the individual. Even when the perfect chair is bought – it can still break, so it is important to know about the different parts of an office chair. It is better to know how to fix a broken chair by oneself and know how to maintain it, than going out and buying a new one every time it breaks. This post is going to break down different office chairs and the parts of a chair that come with it, so you can find the best ergonomic chair for your home office needs. Let's learn about chair parts name with us!
Parts of A Chair: Office Chair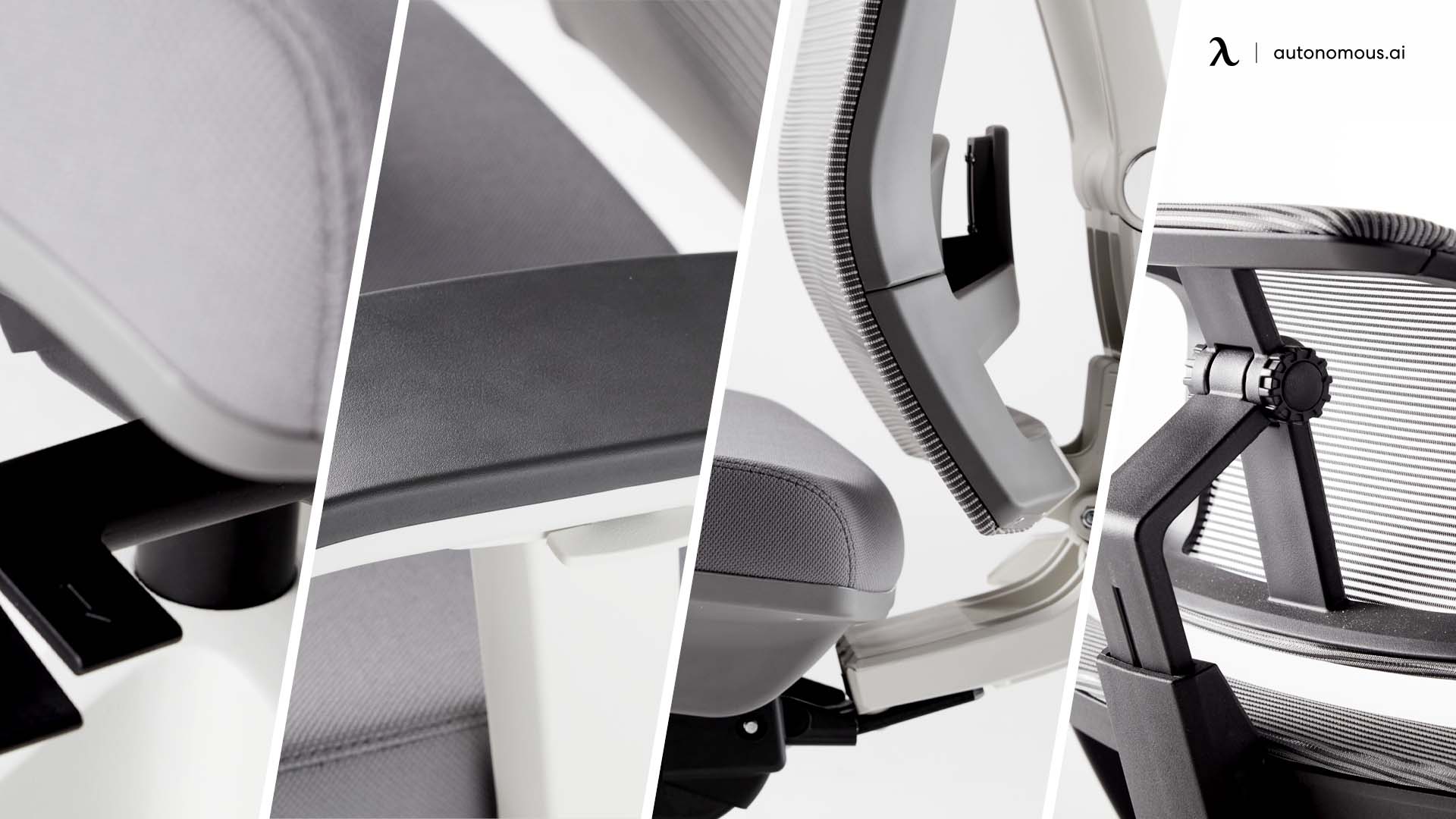 Chairs, like any other piece of home office furniture, can break at any time. It is important to know the different parts of a chair, so if it does break – you can either fix it or buy a new one. Also, knowing what the chair is composed of is good knowledge to have because you will always be able to pick the best chair for you and your needs. The office chair is comprised of two parts, the seat portion and the base. Let's break down all of the office chair components and what they are used for. 
The Seat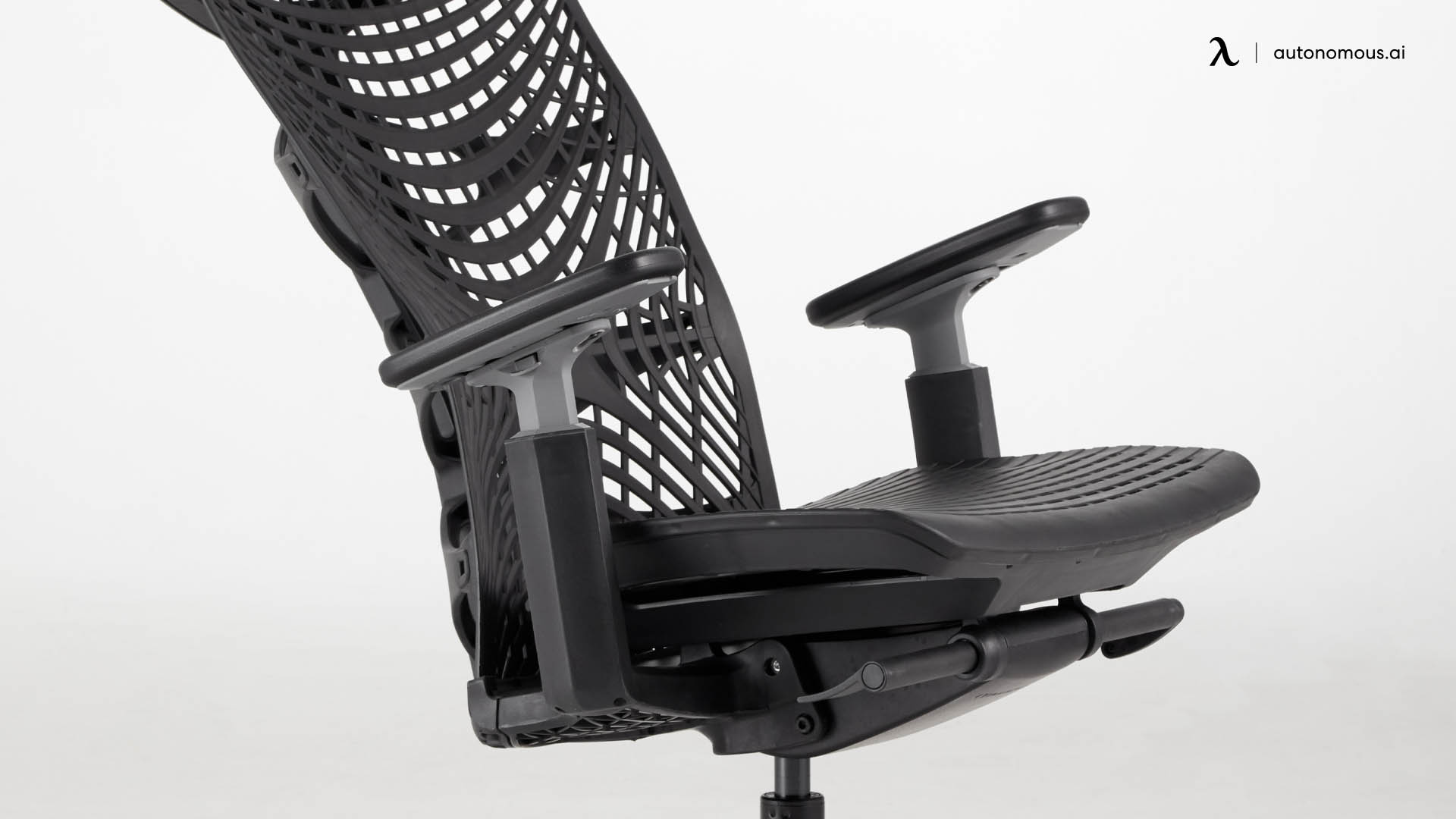 Backrest: This is the chair's back and it supports the person sitting in it.
Headrest: A headrest is on the upper part of the backrest, and it is used to help relieve pain and stress in the neck area.
Armrest cushion: Not all office chairs have this feature, but it is the cushion that is placed on the arm of the chair.
Arm: This is one of the must-have parts of a chair. Also called an armrest, this is a place for the person to rest their arms. Some chairs have adjustable armrests as well.
Seat: This is one of the common chair components. Usually cushioned, this is the part of the chair where you sit. There are some chairs that allow the person to adjust the seat height, so it is best suited for them.
Seat tilt adjuster: When sitting in the chair, this mechanism allows the person to tilt the chair backwards and lock it in position, so it is comfortable for the individual.
Seat tilt tension control: If the person wants to adjust the ease of the seat tilt, then this allows them to do so.
Base: The base typically looks like a spider's web as it helps with stability.
Casters: This is another word for wheels. It's also one of the popular parts of a desk chair.
The Base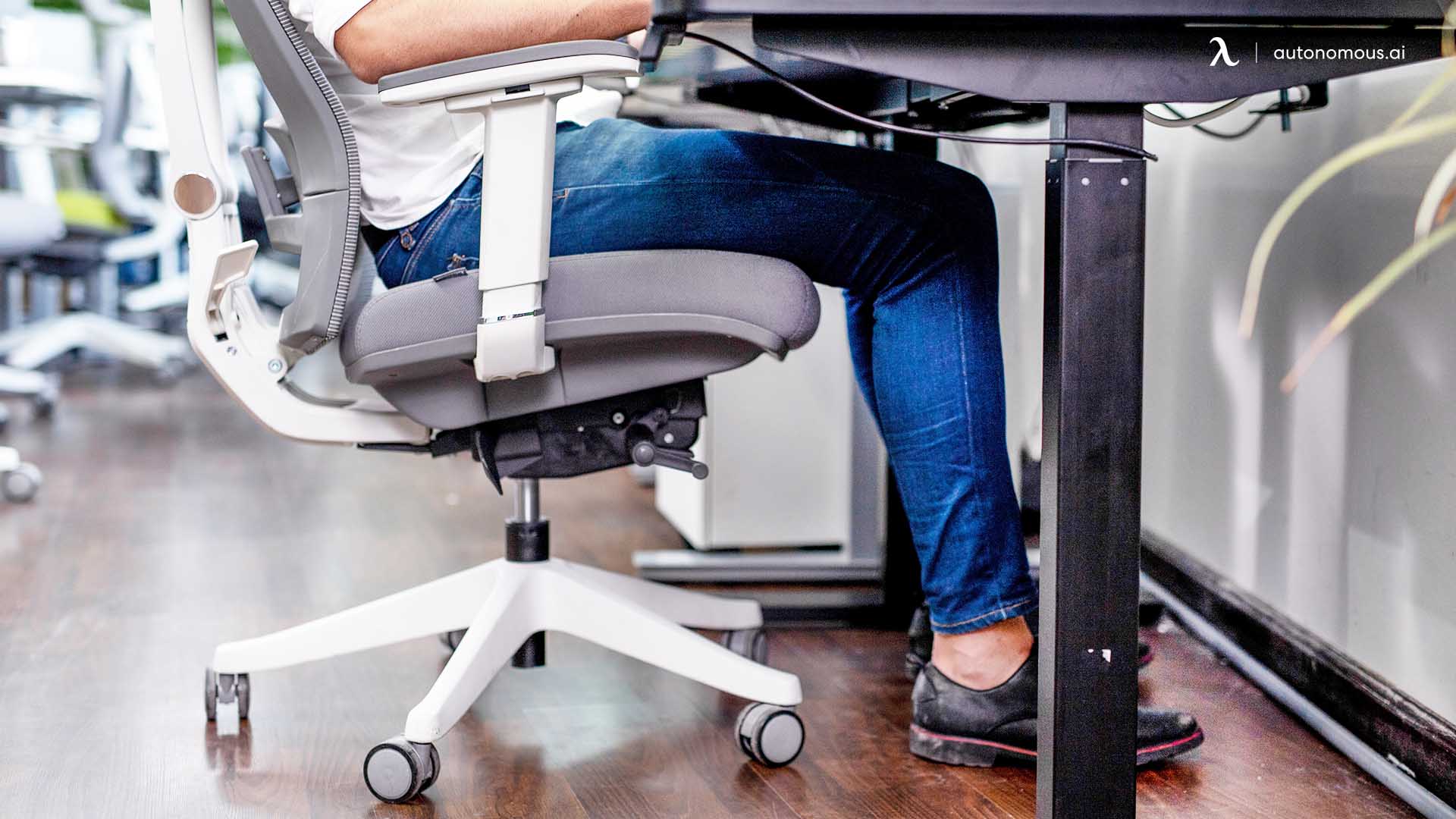 Arm: This is the piece that secures the base of the office chair to the bottom of the seat.
Pneumatic cylinder: With the pneumatic cylinder, the person can adjust the seat's height.
Spindle: The spindle attached the pneumatic cylinder to the base of the chair.
Swivel: This allows for the chair to turn 360 degrees. 
Parts of A Chair: Wooden Chair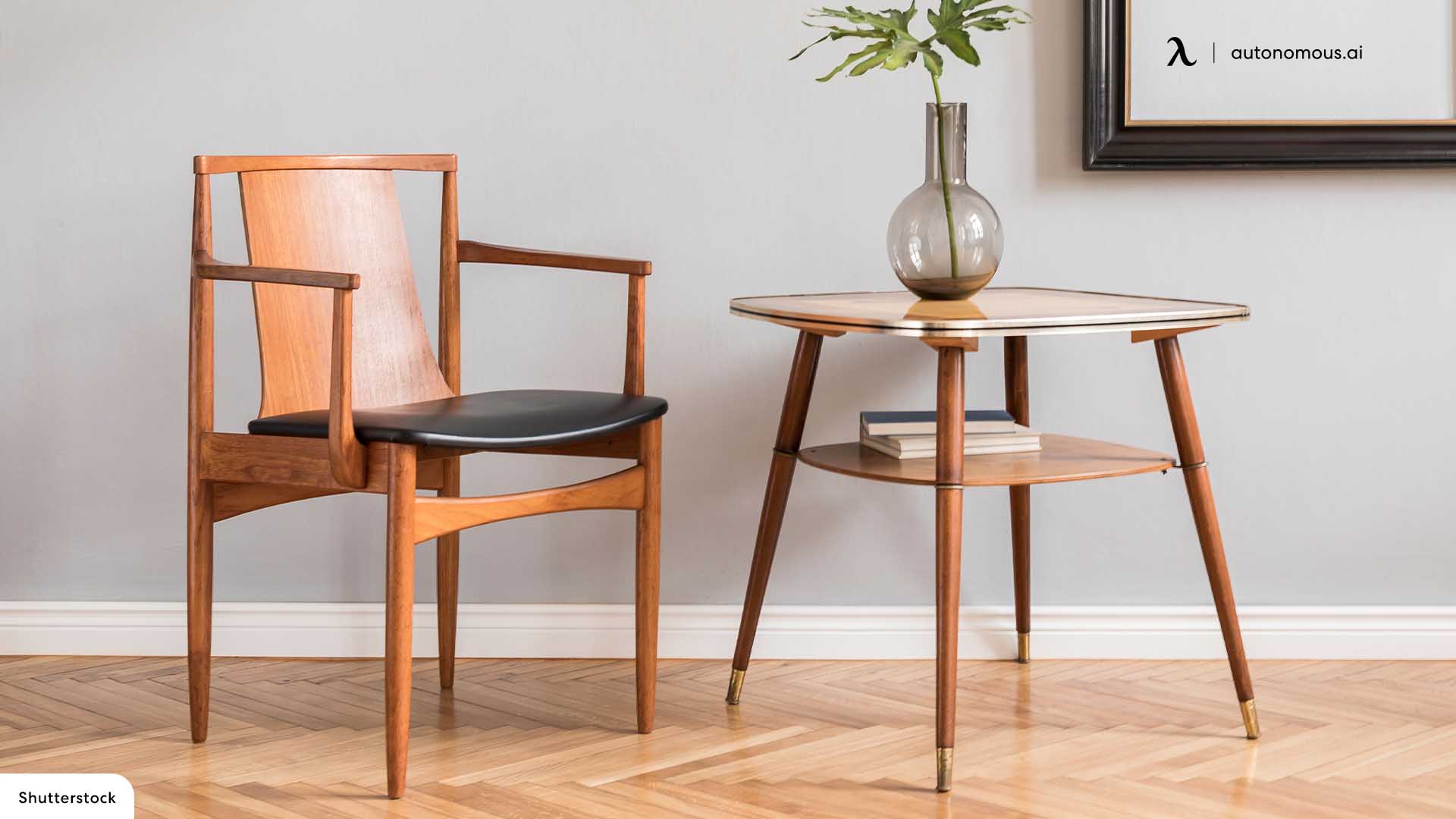 Not everyone has an office chair that they use and sometimes a wooden chair is utilized instead. However, it is important to know the different parts of a chair because there are also many in kitchens and dining rooms, so being able to identify the right chair for your space is key. Here are some of the parts of a wooden chair:
Cross rail: The cross rail is the midway rail that gives support to the back and the stile.
Top rail: This rail ties the stiles of a wooden chair together – creating back support.
Ear: That bit of the stile that extends above the top rail is called an ear.
Stile: Usually extensions of the rear chair legs, the stile also gives support.
Seat: This is where the person sits.
Apron: There is a piece that supports the seat and ties both of the front chair legs together.
Legs: The legs of a chair give the chair support and height.
Spindle: Another additional piece that ties the chair legs together. 
Parts of A Chair: Armchair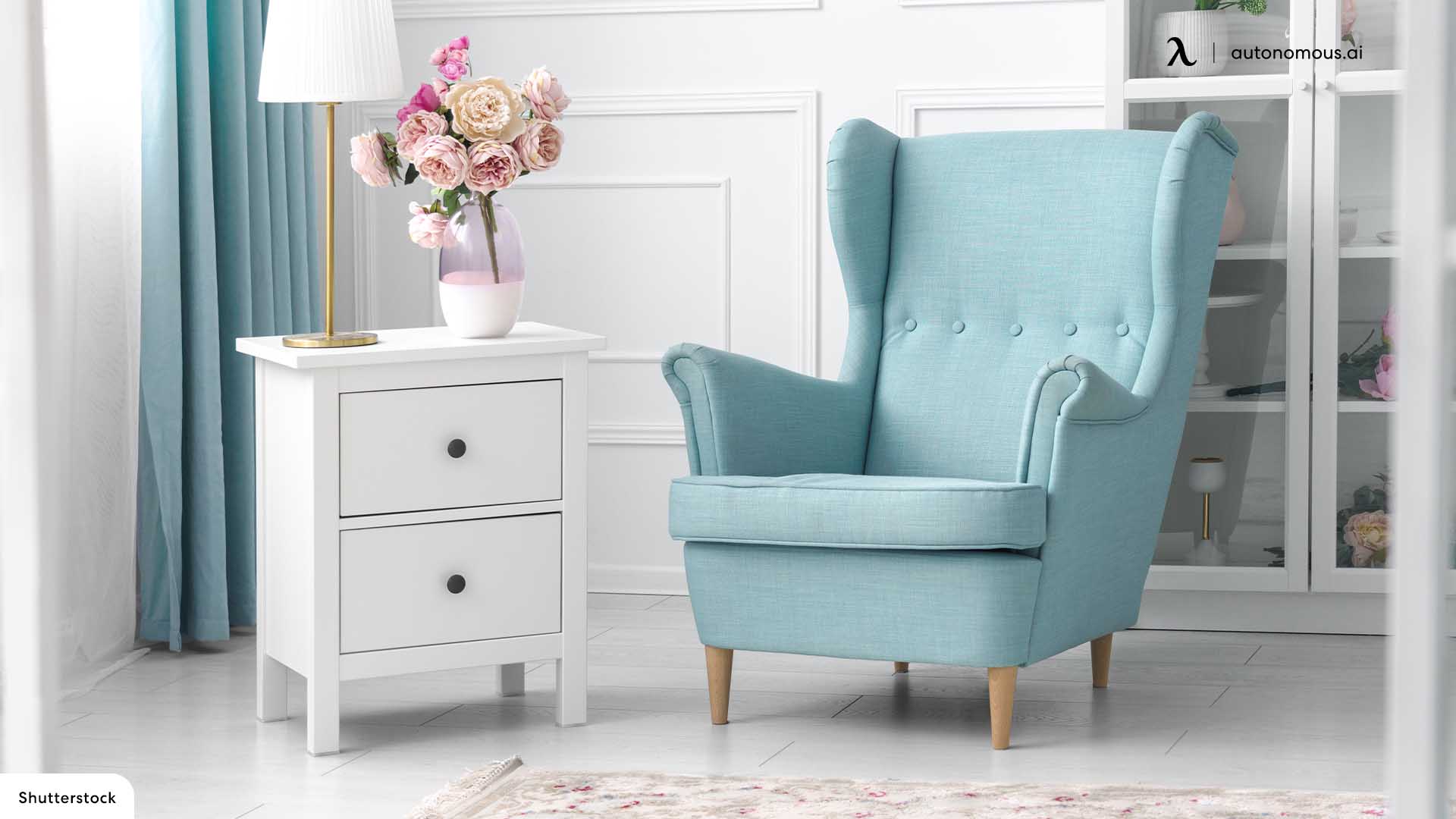 An armchair is the most difficult chair out of the three in this list. It has many different parts, making it complicated to fix by yourself. However, it is important to know what you are getting out of sitting in an armchair because if you are sitting in it for long periods of time – you might come to realize it is not good for your back.
Seat cushion: Usually made from soft upholstery, this is where a person sits.
Backrest: This is the part of a chair you lean against.
Legs: The legs give support to the chair, so it is elevated at a comfortable chair height.
The frame: This is one of the common parts of an office chair that come with an armchair. Structure, durability and design is all dictated by the frame of an armchair.
Top back rail: Tying the back to the side rails, the top back rail gives the armchair support.
Back stretcher post: You should know more about these parts of a desk chair. This is very similar to the stiles of a wooden chair.
Top arm rail: The frame of the chair arm.
Side rail: This is the side of the chair frame.
Front rail: Front frame of an armchair is called the front rail.
Introduction of Autonomous Ergonomic Chairs Collection
1. Autonomous ErgoChair Recline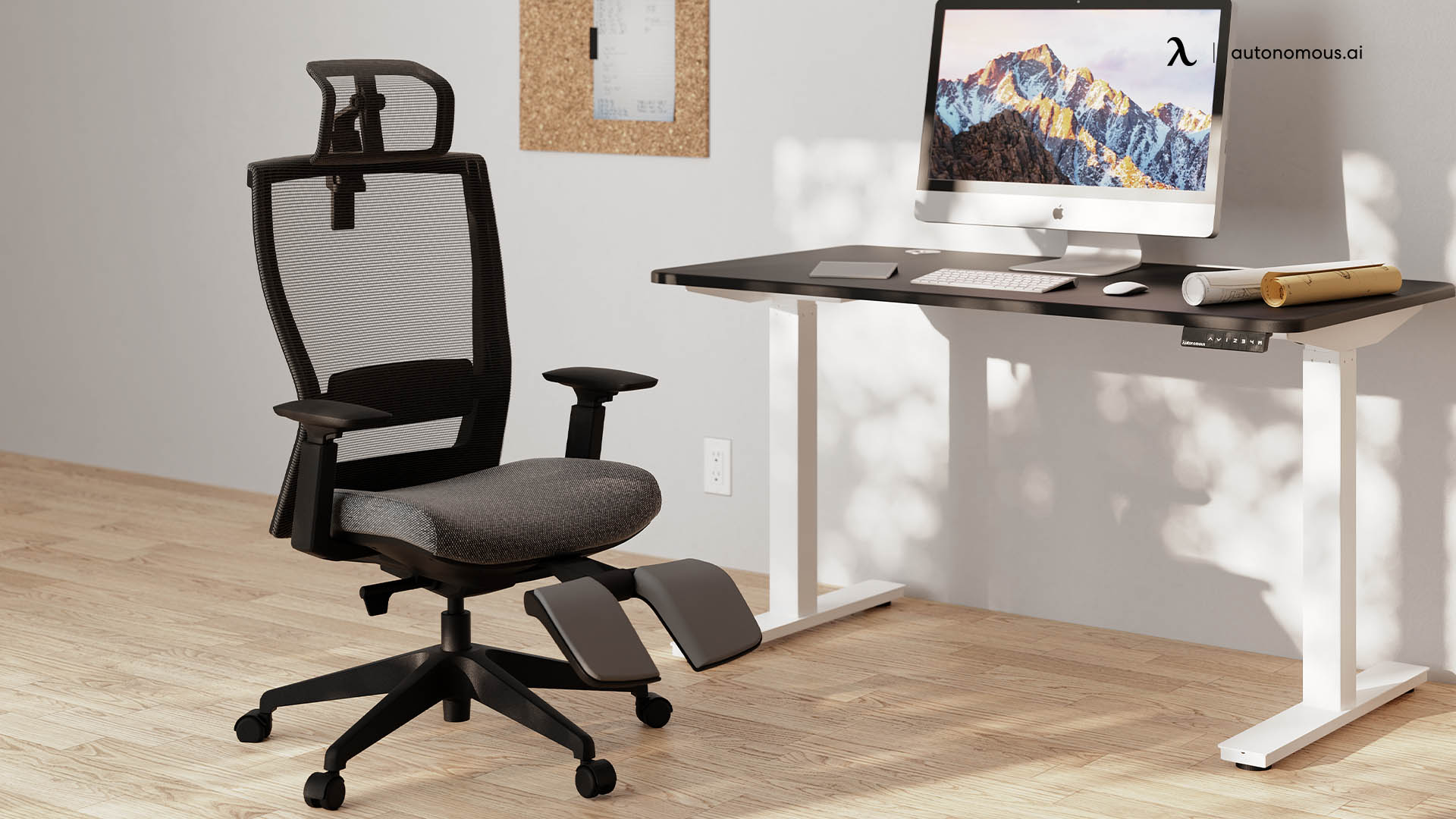 With 335 reviews and multiple 5-star reviews, there is no surprise that the ErgoChair Recline is one of the first chairs to be mentioned. All the chair components of ErgoChair Recline are ergonomic. This chair is comfier than your couch while being a lot healthier for you compared to your current office chair. It has a comfortable and supportive foam seat while also having a reclinable mesh back with lumbar support. There is an option to either have a headrest or leg rest added to the chair, so it is very customizable for the user. 
It's important to have a chair that moves with you and this chair does just that. Another interesting feature is that this chair responds to your body weight, so it can keep your spine stable even when you are leaning back. This is important because your shoulders, neck, arms and back can remain in a comfortable position without any added strain. Also, this chair has an adjustable lumbar support found at the natural curvature of your spine. 
A chair like this is surely one to consider when picking out the perfect home office chair. 
2. Autonomous ErgoChair Pro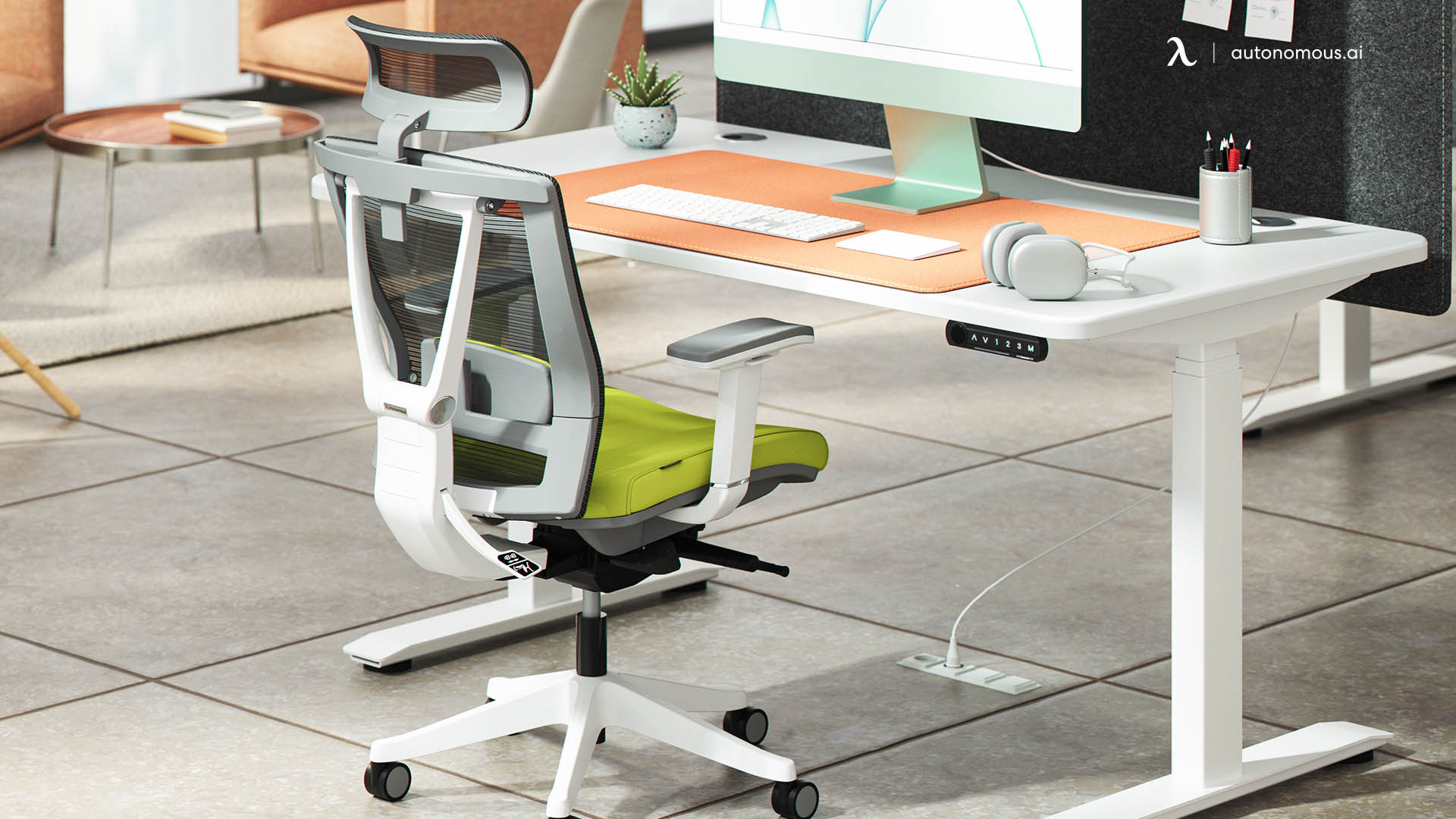 The next chair to consider is the ErgoChair Pro, with its 1335 reviews and multiple five-stars – this chair does not disappoint. It is available in six different colours, so there is one to fit every décor. This modern ergonomic chair has it all, with the ability to hold up to 300 pounds, a woven mesh back and is composed of 100% earth-friendly materials. For $499, this chair is definitely a steal because having a chair that is good for your health is priceless. 
When it comes to tension, the back and seat move with you, so it can relieve pressure on legs, thighs and lower backs. People tend to have a lot of pressure in these areas, so it is important to find ways to reduce that pressure throughout the day. This chair can help you do that. Also, hunching forward has become so common in the work environment because of computer screens and that is not good for our neck muscles. It's important to note that this chair can help with preventing hunching while you work because of the head rest that comes with it. 
With a chair that has it all – it's hard to say no when it comes to purchasing it. 
3. Autonomous ErgoChair Plus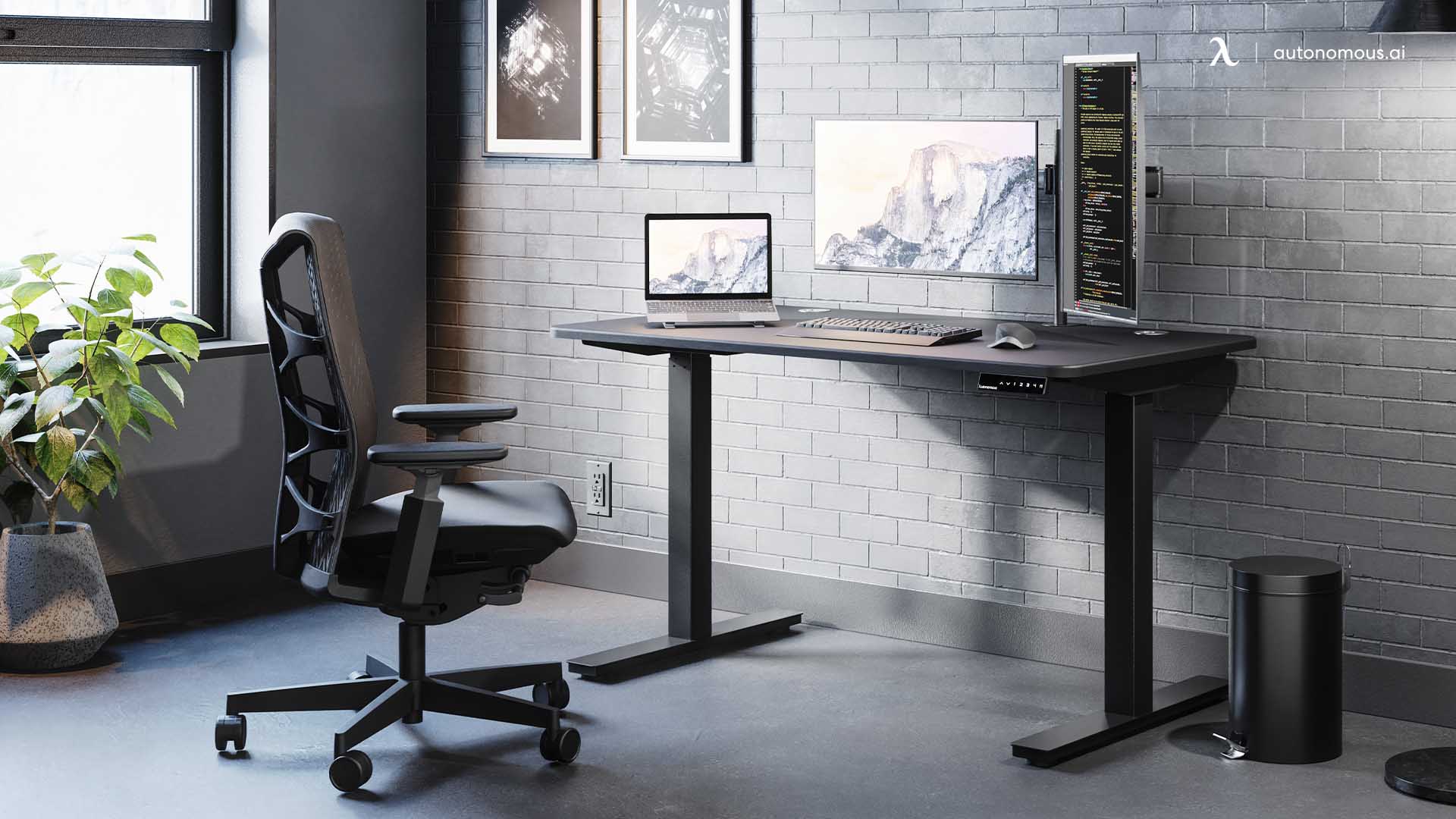 This is the most expensive chair out of the three at $699 with ergonomic chair components, but it is definitely worth it. With six different colors to choose from, a frameless construction and adaptive spinal support – this might be the best one yet. When we're sitting down for long periods of time, our body begins to forget how to move, so stretch out, lean back and twist around in the ErgoChair Plus because it is built to move with you. 
Many other chairs pile on foam padding and believe that's what is needed to reduce stress in your back, but this chair is different. It has responsive webbing that adapts to you, while having denser webbing in the key areas of your back like the lumbar area. This is important because it will help with posture, productivity and stress that is kept in your muscles while working. Relax into the chair and feel it look after you and your needs. It makes everyone want to buy an ergonomic chair.
A chair that moves to you is a chair worth the price.
Diagnose Your Chair Problems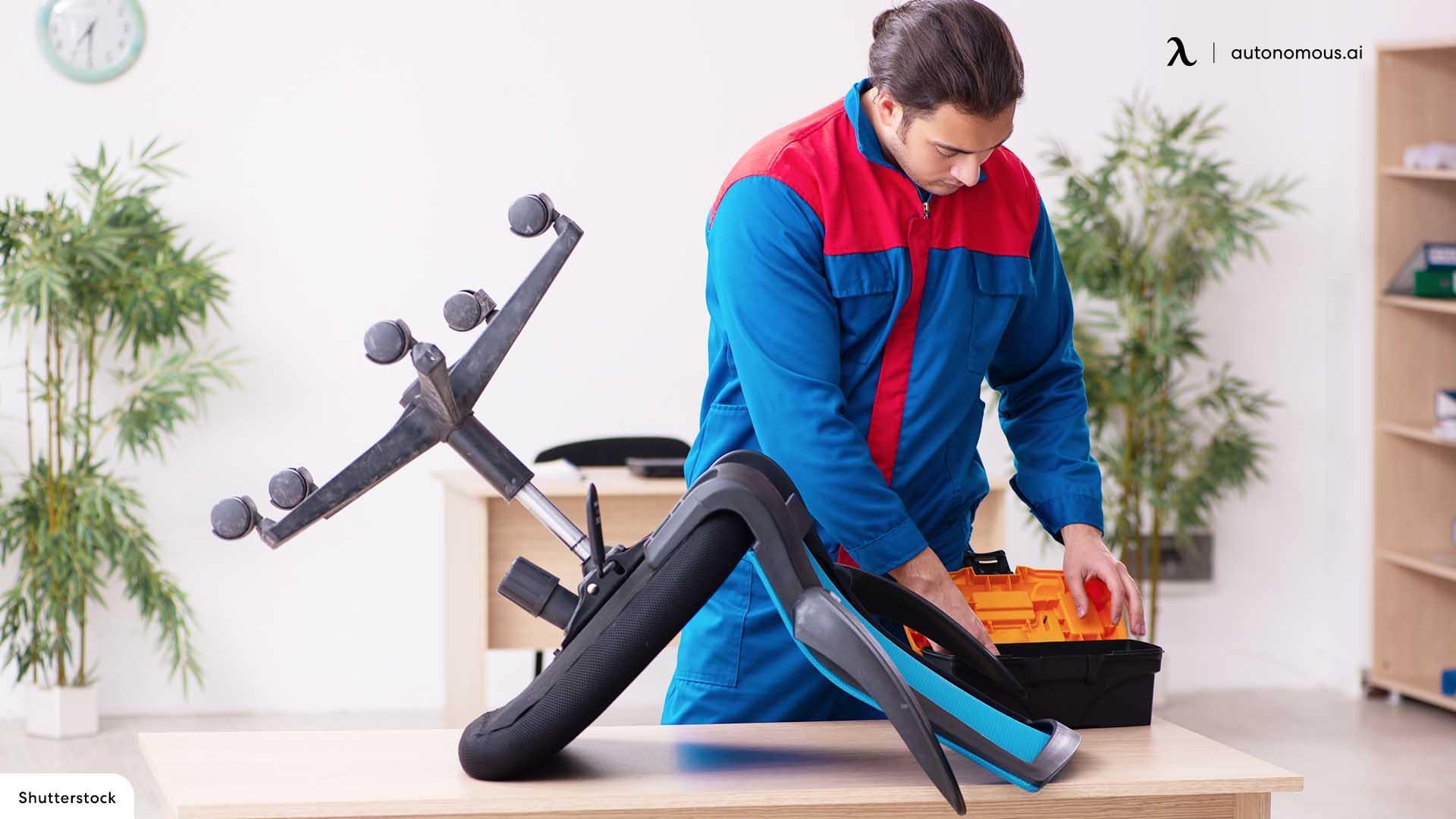 After going through different ergonomic chairs, the multiple parts of three very popular chairs and what they all do – it's time to diagnose what might be wrong with your chair and how to fix it. Overall, chairs should not be very difficult to fix, but for the purpose of this post, we will only be focusing on office chairs. 
Let's look at some of the most asked questions when it comes to office chairs. 
1. Can I still use my chair if it has a broken component?
Broken chair components happen to all office chairs. It is important to the manufacturer that a chair is working with all of its components. However, sometimes they break. If the chair has arrived with a broken chair component then contact the manufacturer immediately to inform them of the issue. Otherwise, have a look at the damage yourself if you have broken your chair. The best advice is to use a chair that is working just right, so you don't hurt yourself. 
2. My office chair is hurting my back, why is that?
Well, this can be a sign of many things, but one of the first things to think about is the lumbar support. When your chair has poor lumbar support, you are more likely to have back pain. This can also happen if the armrests are too high or too low because this will affect your shoulders. Backs tend to hurt when an office chair that is not ergonomic is being used because they're not designed to help relieve the tension from your body while you're working. Take some time to read the manual of the chair, so it can be used to its fullest potential. Otherwise, look at buying an ergonomic chair, like the ones at the beginning of this post. 
3. One of the wheels on my chair broke, what do I do now?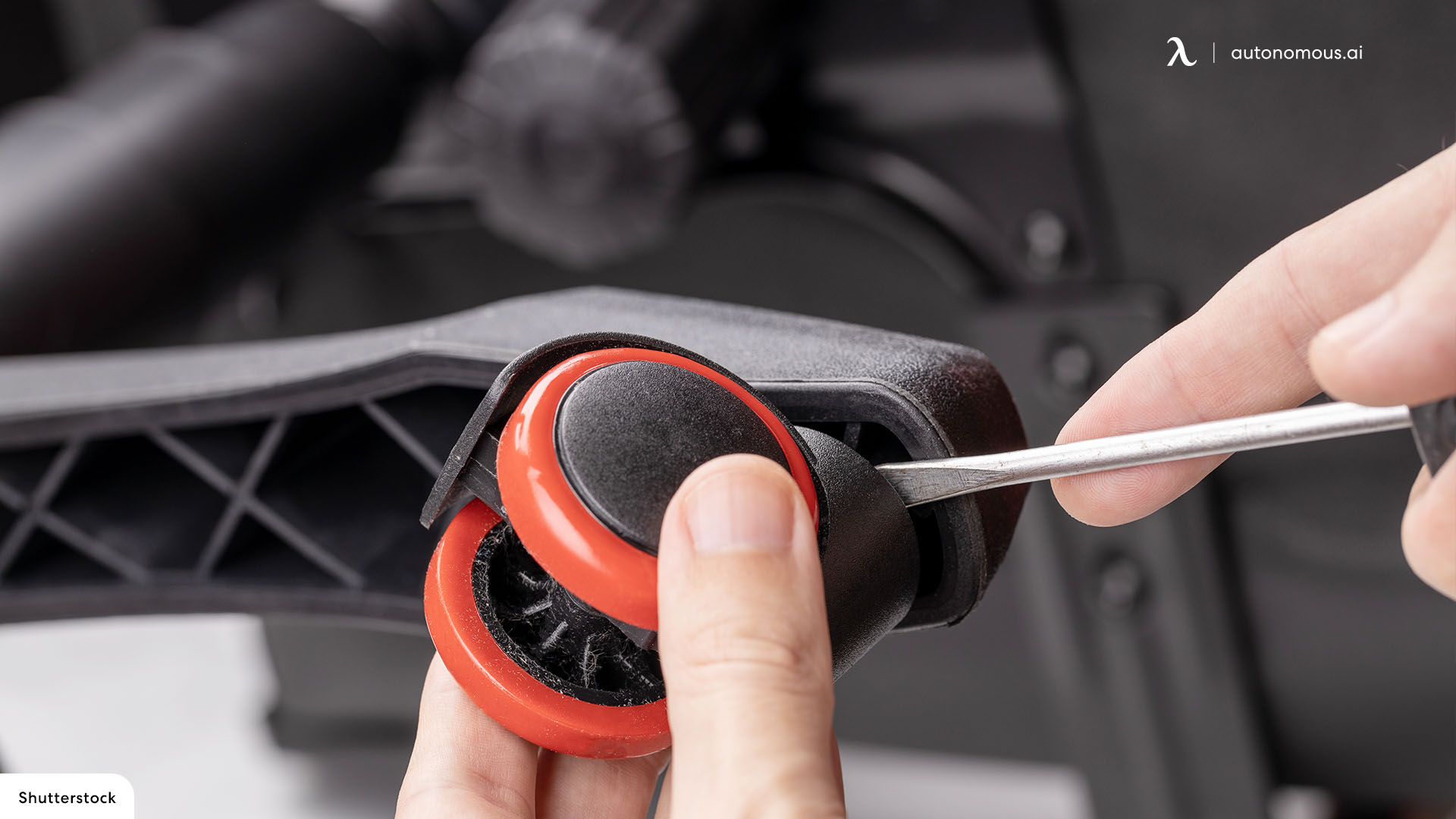 This is a good question because the wheels on a chair move around a lot on the ground. Most of the time, if it snags onto a piece of rug or a wire, it can be easily removed from the wheel and stay intact. However, there are times when the wheel can break, whether it is from pulling a foreign object out of the wheel with too much force or it has fallen over awkwardly. If this happens then you may be able to repair your wheel yourself. By doing this, you will save money by not buying a new chair. Read the manual to see if there is advice on how to fix your wheel. Otherwise, look on the internet. Also, check out our post on wheel replacement for office chairs for more advice. 
4. I want to change the base of my chair. Can I do that?
Of course! Many people change the base of their chairs from one with wheels to one without because of the increase in productivity when it comes to their work. Also, it can help save your floors. We have a post that talks about replacing the base of your office chair. It will break down the different bases and the benefits of them, while explaining how to change the base of the chair yourself. Bases of chairs need to be changed and that's quite normal, whether it's a style preference or because it's broken – there is a base that is just right for you. 
Conclusion
Chairs are a lot more complicated than people realize and they are used all the time. It's important to know the different parts of chairs and how to fix them when they break. Having this knowledge can impact your decision on which ergonomic chair to buy for yourself when it comes to your home office. Remember, pick a chair that best supports you mentally and physically.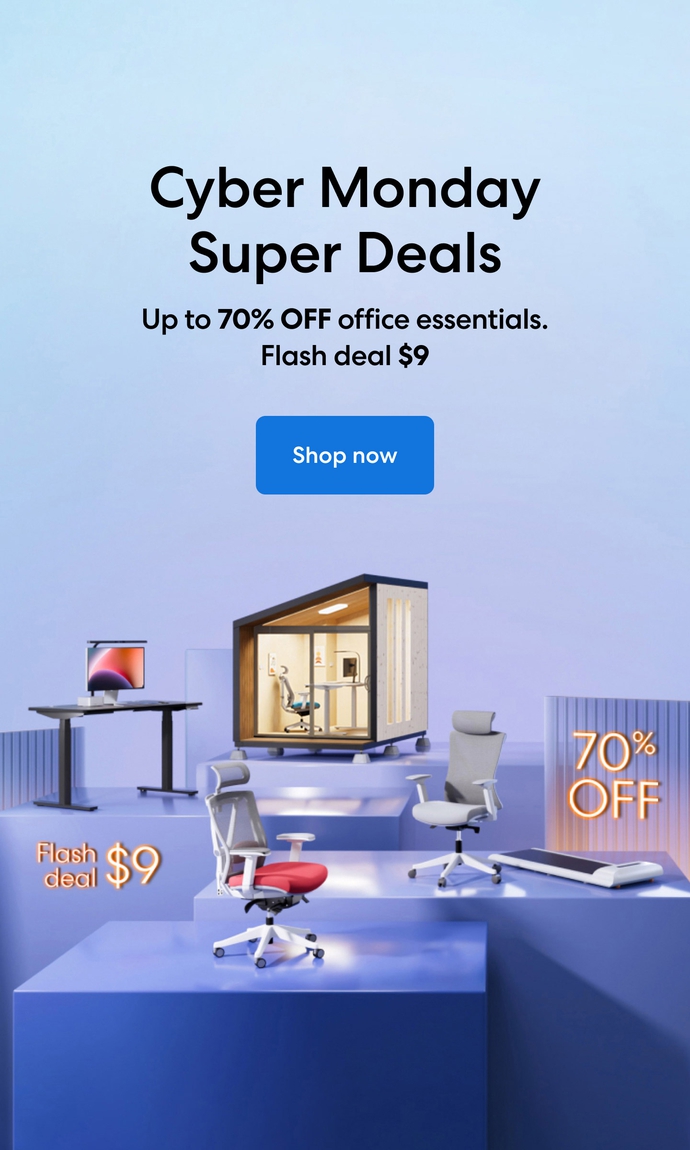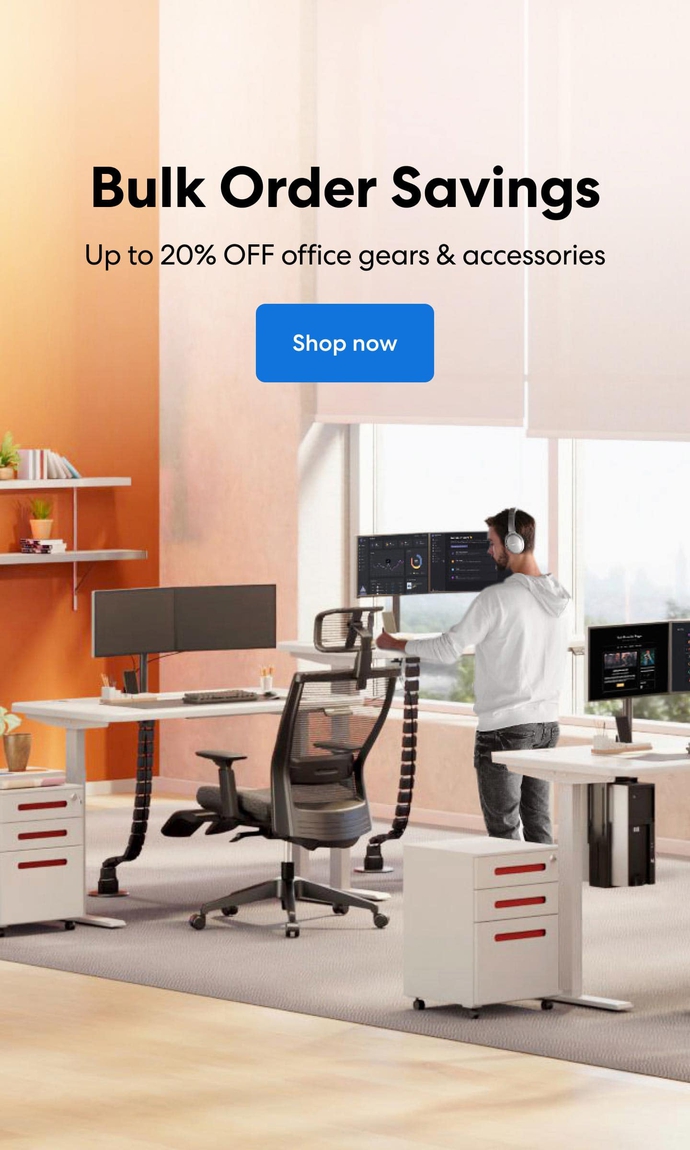 Subcribe newsletter and get $100 OFF.
Receive product updates, special offers, ergo tips, and inspiration form our team.