Smart Products
Gaming Chair Parts and Replacement (the Complete Guide)
5,721 Views
Avid gamers know how advantageous owning a gaming chair can be. These chairs aren't just made to be comfortable, but they are ergonomic and supportive too. Whether you choose a top-of-the-range RGB gaming chair or a regular gaming chair, it is bound to need repair at one point or another. 
Because these chairs are often so expensive, replacing the gaming chair parts is more cost-effective than buying a new chair. You can buy the parts and conduct the gaming chair repairs on your own, saving you the hassle of having to ship it to a handyman or the manufacturer. 
The parts of a gaming chair are often like the parts of an office chair. If you are wondering what parts make up a gaming chair and which parts of a gaming chair you can replace, here is everything you need to know. 
Understanding Gaming Chair Parts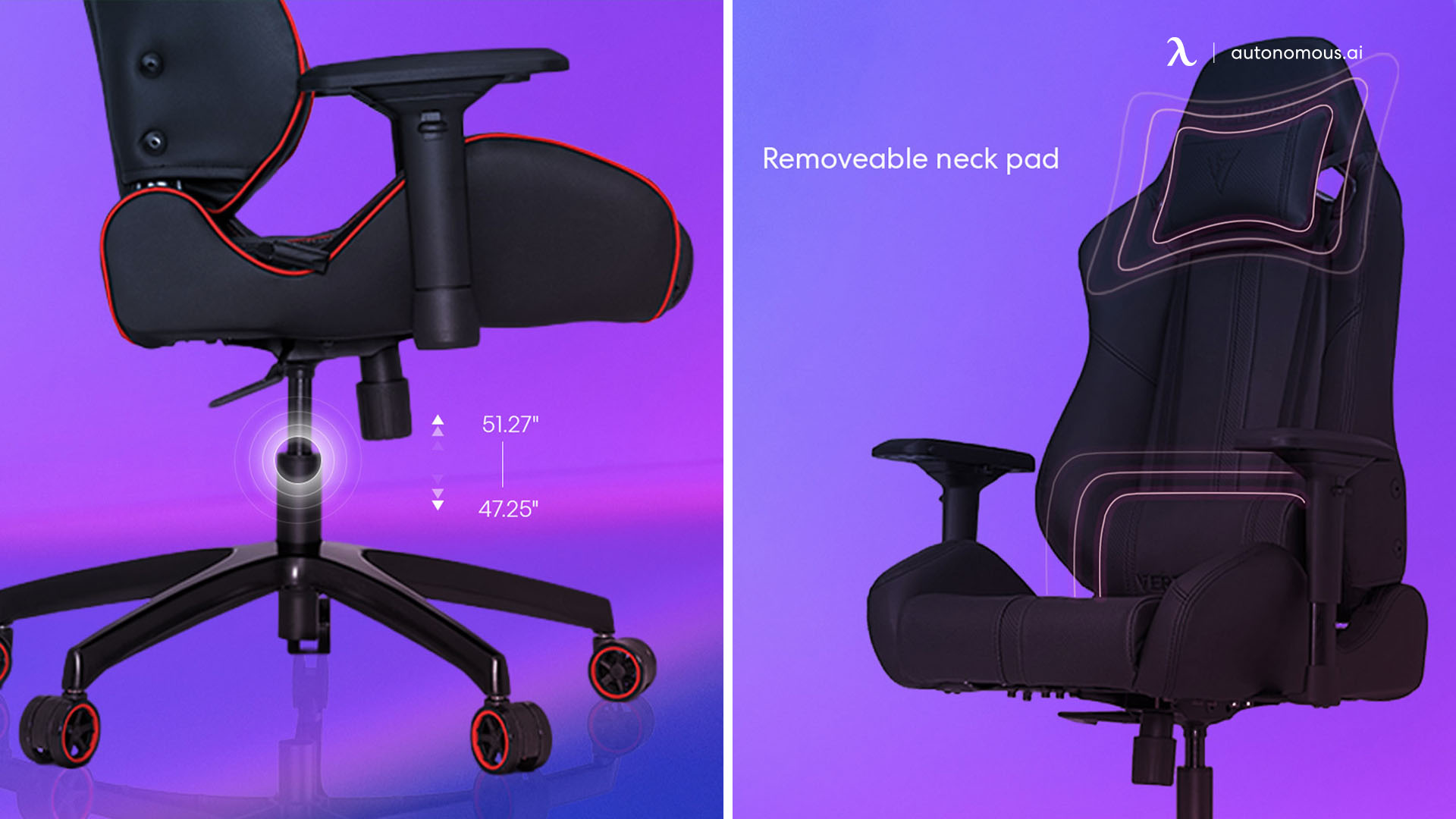 Knowing precisely which gaming chair replacement parts you need to replace can help you get these parts a lot faster. All you need to do is provide the gaming chair part names to a sales assistant, and they can help you quickly find what you are looking for. 
Here is a list of the different gaming chair parts that can be replaced: 
Caster wheels

Wheelbase

Tilt mechanism

Spring for the gas lift

Lumbar support

Armrest mechanism and cushion

Massage cushion

Upholstery: leather or fabric

RGB LED Lights 
Many of these parts are like office chair parts, so that you can search for these replacement parts among office chair parts. Be sure to check that you are getting parts that match the size and specifications of your gaming chair. 
A Closer Look at These Gaming Chair Replacement Parts
In the section below, we take a closer look at the parts of a gaming chair that can be replaced. Parts can be ordered online, or you can check with the retailer or manufacturer from which you purchased the chair to find the parts you need. 
1. Caster Wheels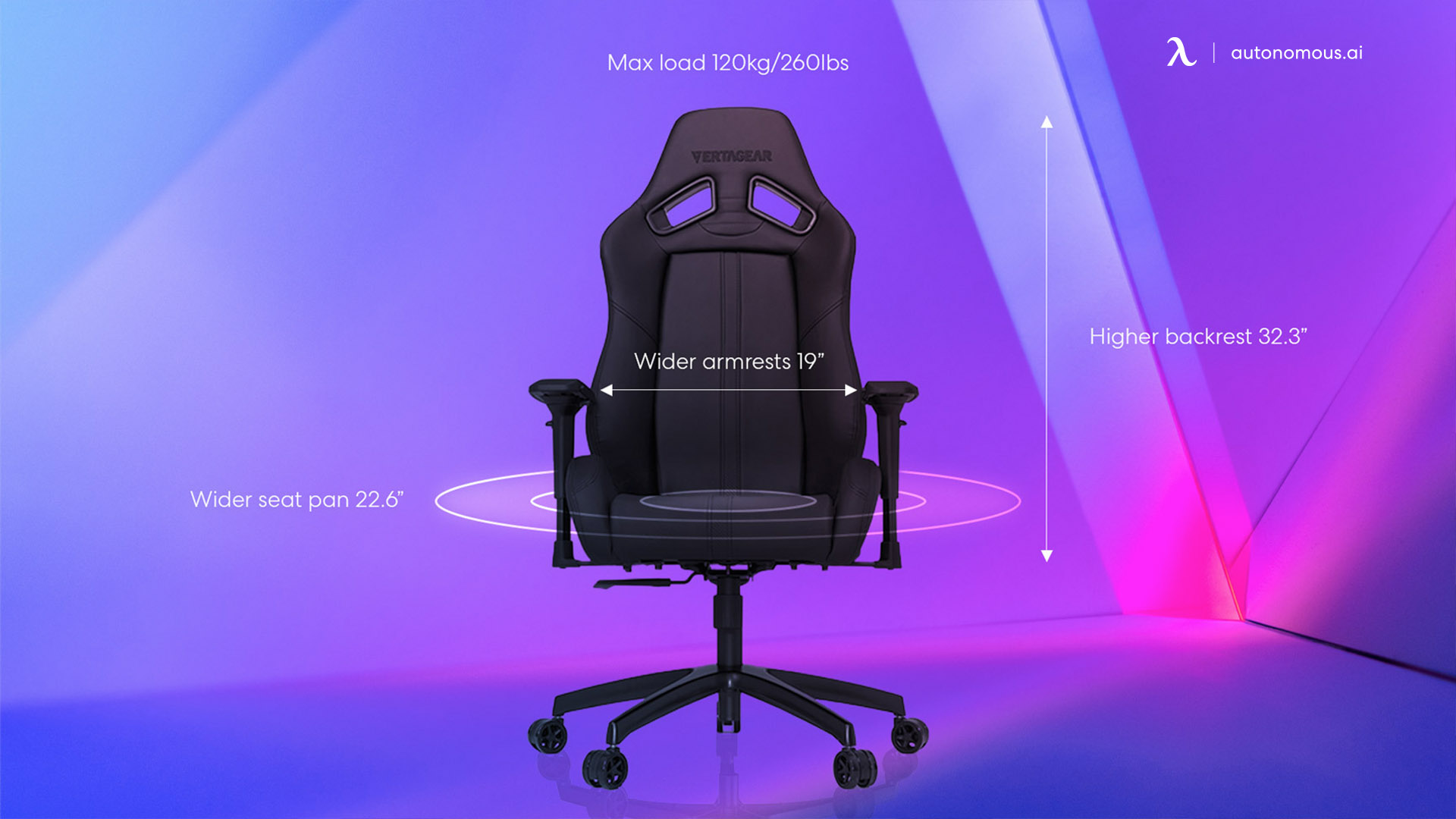 Caster wheels are the wheels underneath the chair that allow the chair to move around. There are often five of them beneath each chair, and if they become damaged, your movement is restricted, and it can cause damage to your flooring. 
The good news is that these wheels can easily be replaced. If a chair's caster wheels need replacement, consider how often you move your chair around, what the chair's maximum load capacity is, and what flooring you need to use the chair on. 
These factors can help you determine the right kind of replacement caster wheels to buy for your gaming chair. Remember that smaller caster wheels are more difficult to roll. The larger the wheels, the easier they can move, especially on thickly carpeted flooring. 
2. Wheelbase
A wheelbase is essentially the foundation of the chair, distributing the weight to the caster wheels. This gaming chair part usually lasts for several years, but if it does break, the good news is that it can be readily replaced at home. 
Aim for good-quality material for the wheelbase to ensure that it lasts for a long time and be sure to choose one that can handle your weight. 
3. Tilt Mechanism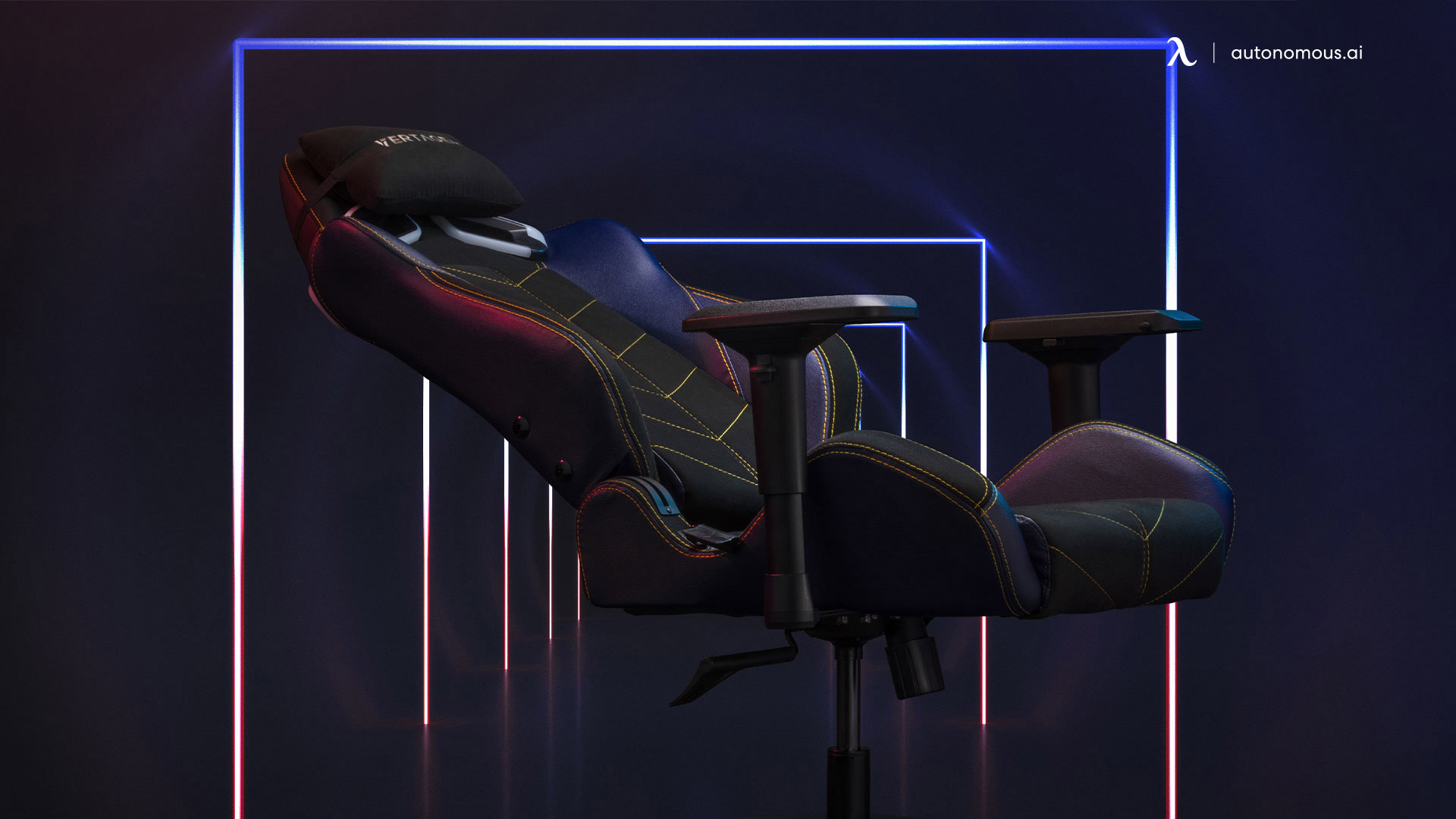 A gaming chair's tilt mechanism is a basic component that is critical for ergonomic seating. It allows you to raise or lower the seat to attain an optimum and correct seated position. The steady load throughout everyday work causes wear and tear to these mechanisms, and if it breaks, it must be changed. 
When selecting a replacement mechanism, be sure to choose one of good quality and heavy-duty, to ensure that it lasts for a long time. 
4. Spring for the Gas Lift
Faulty gas springs that no longer function must also be replaced. Never attempt to fix or otherwise meddle with a gas spring. It is under a lot of tension, and it's easy to get hurt, so it is best to replace the entire gas lift spring. 
These springs have a typical diameter of 1.1 or two inches and a stroke of around five to six inches, so be sure to purchase the right gas spring for your gaming chair. Ensure that the diameter is accurate when shopping for a new one and use your old spring as a guide. 
5. Lumbar Support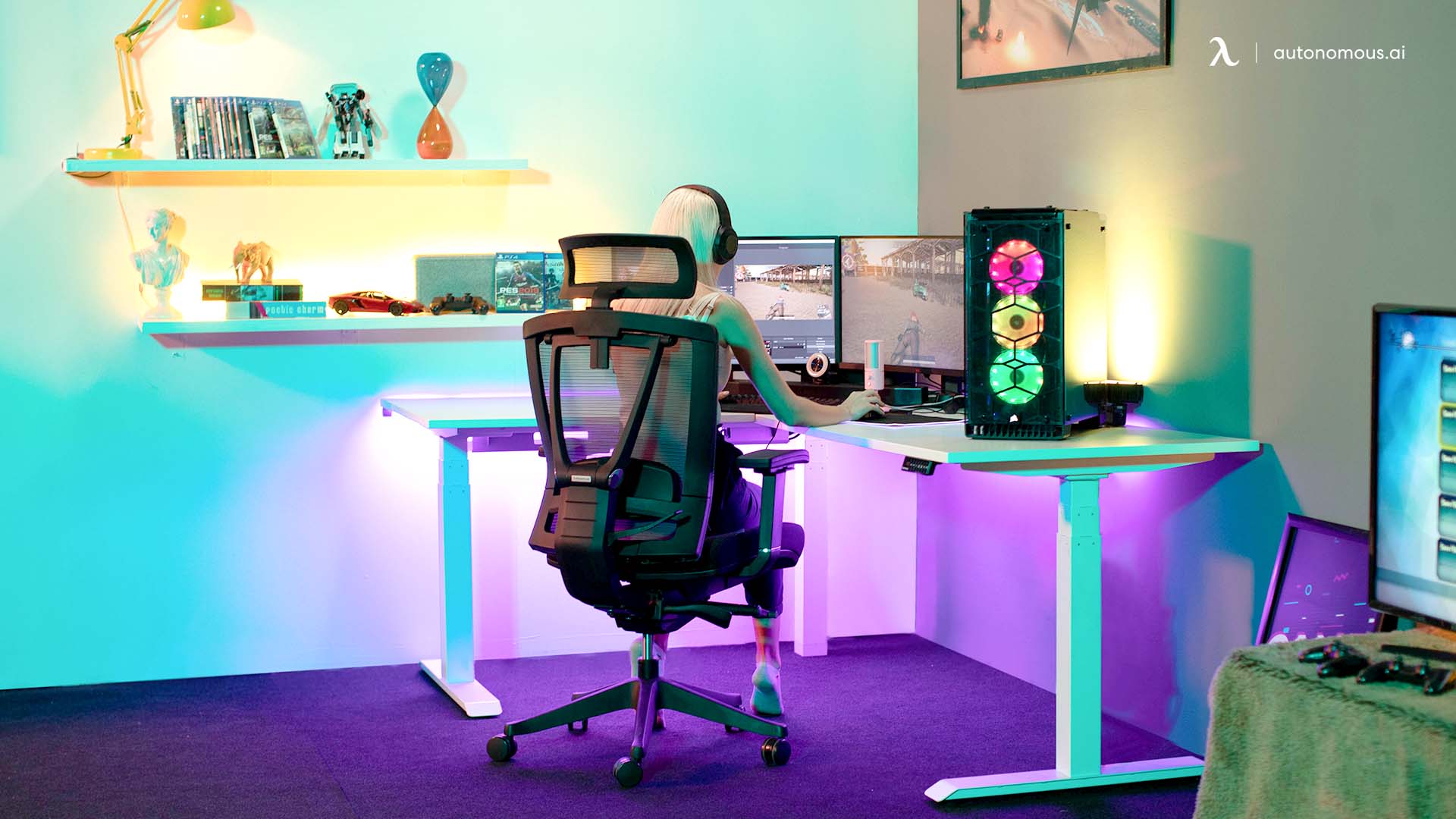 This is one of the must-have gaming chair parts. Gaming chairs often feature lumbar support pillows instead of built-in lumbar support, such as the built-in, adaptive lumbar support seen on some of the best ergonomic chairs, like the ErgoChair Pro or the ErgoChair Plus. 
Lumbar support is an essential ergonomic feature of any gaming chair, as it helps to relieve strain and pressure on the muscles of the lower back and helps keep your body in the correct posture. 
If your lumbar support pillow gets damaged, it can lead to poor posture, which in turn causes injury and pain. Fortunately, there is a wide range of lumbar support pillows on the market for you to choose from. 
6. Armrest Mechanism and Cushion
Armrest mechanisms are the parts used to raise or lower the armrests to obtain a comfortable position for resting your arms. Over time, these parts can become damaged due to wear and tear and the strain of bearing a load on a daily basis. 
Additionally, the armrest cushion can also become damaged, making the armrest uncomfortable to rest your arms on. You can change these two parts to make your armrests better in terms of comfort and support. 
7. Massage Cushion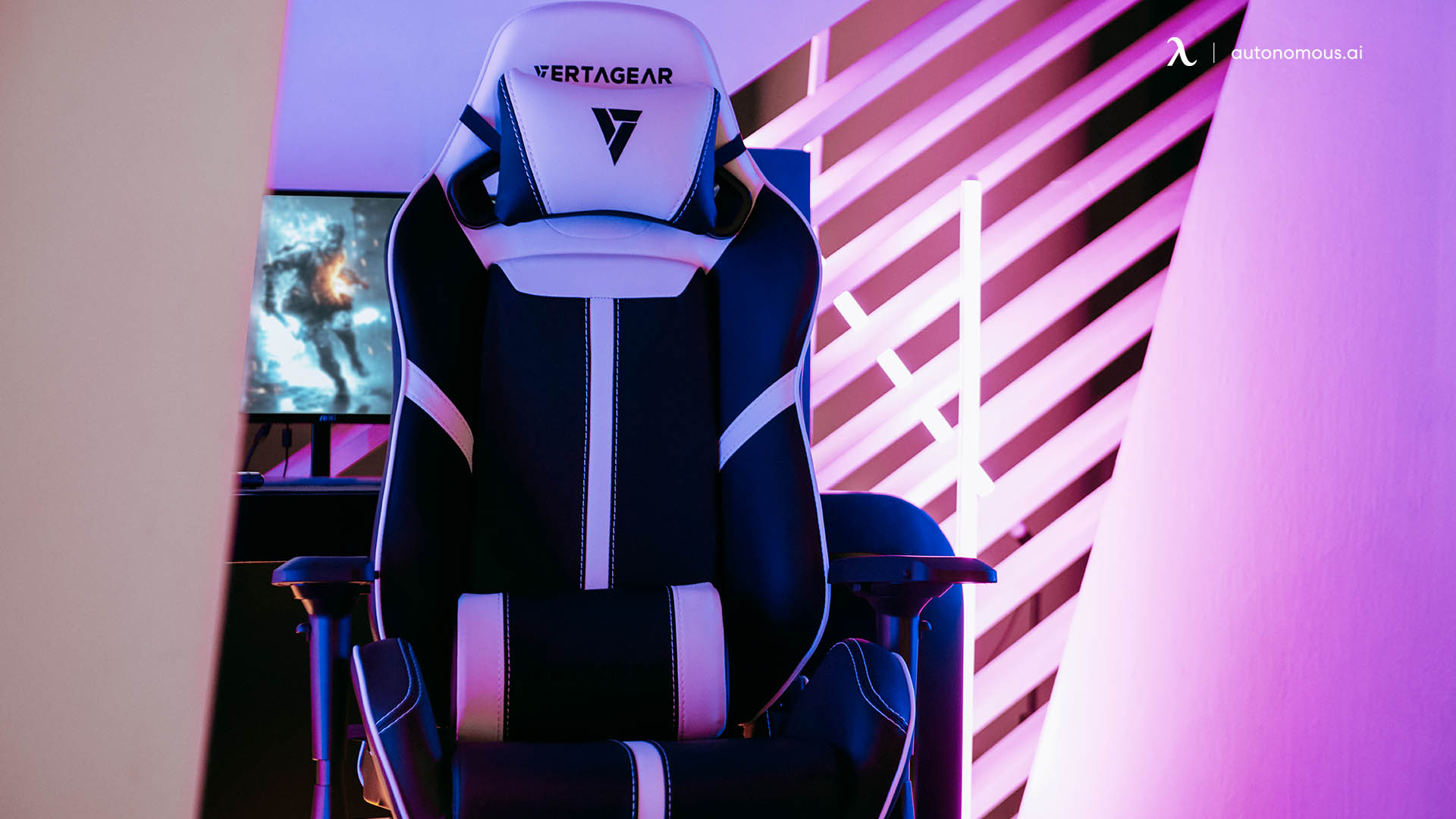 Several gaming chairs come with additional features, such as massage cushions. Remaining seated for extended periods might cause back pain. A massage cushion may help you relax and relieve your pain. These devices use revolving massage heads to simulate pressure. 
Many often incorporate kneading motions, which are typically comparable to a true physical massage. However, when the massage cushion gets damaged, you can easily replace it to enjoy this feature once more. 
8. Upholstery: Leather or Fabric
This is another important gaming chair part. Even though your gaming chair may be made from high-quality, durable material, it is bound to become damaged after years of faithful use. Cracks in leather chairs can make these chairs incredibly uncomfortable to sit on.
When you notice damage to the leather or fabric covering, you don't need to replace your chair. Instead, replace the fabric or leather to give your gaming chair new life. It is important to remember that this may not be an easy task if you do not have experience in upholstery, so you may need to get the help of a professional to help you upgrade your chair's upholstery. 
9. RGB LED Lights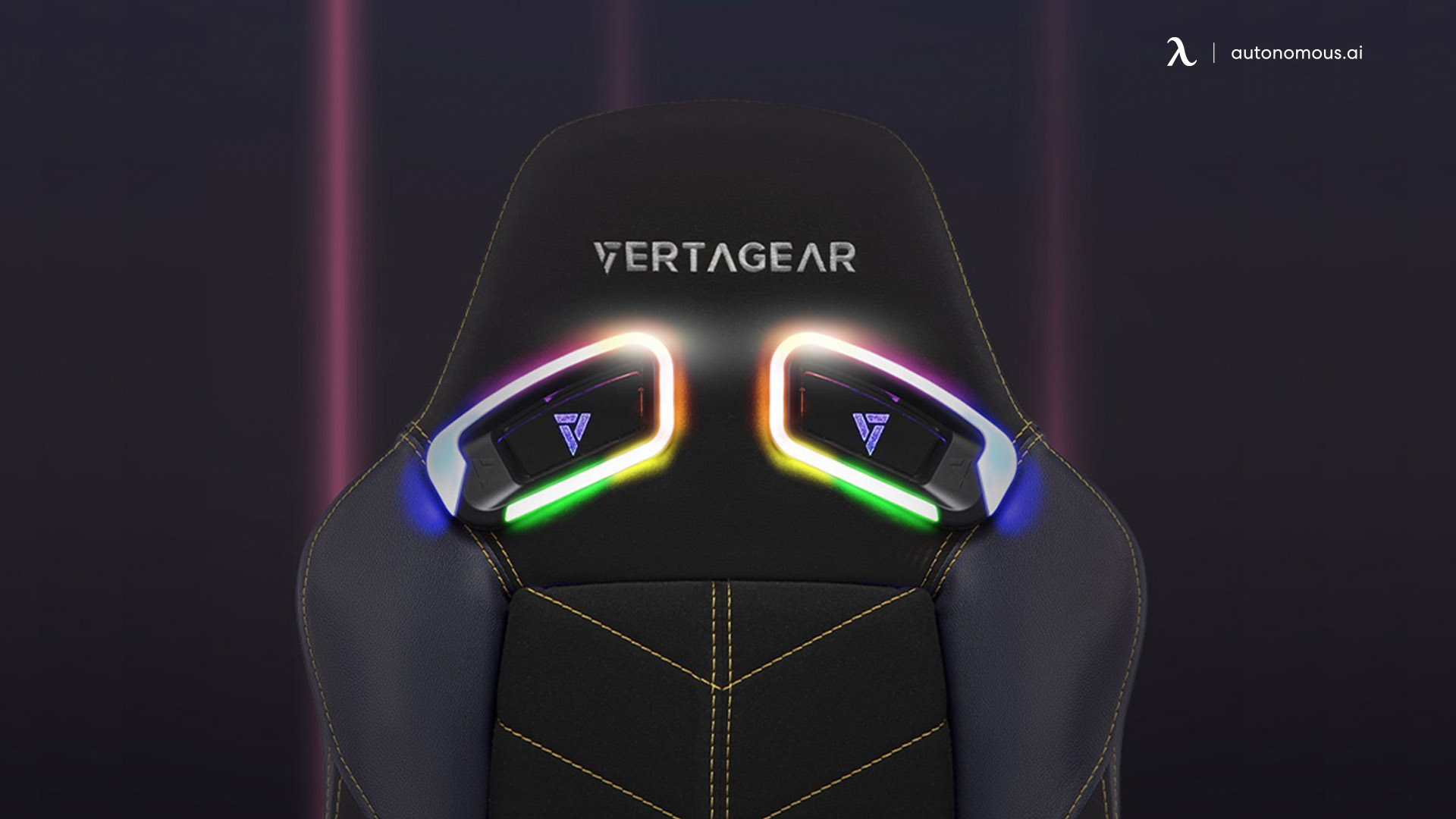 Many gamers enjoy the excitement that an RGB gaming chair can bring to a gaming setup, often opting for an RGB gaming chair and desk combo. RGB lighting is made up of red, green, and blue LED lights. LED lighting comes in a variety of styles and is often positioned on the upper, outer edge of gaming chairs.  
Although RGB lighting often serves little purpose other than creating an incredible gaming experience and setup, it is sometimes used to depict in-game characteristics, such as low ammunition. 
In most cases, you can replace the LED lights when they no longer work. Unfortunately, some of these chairs do not allow you to replace the RGB lights, so be sure to check with your chair's manufacturer before attempting to replace RGB lighting. 
Safety Tips to Remember When Replacing Parts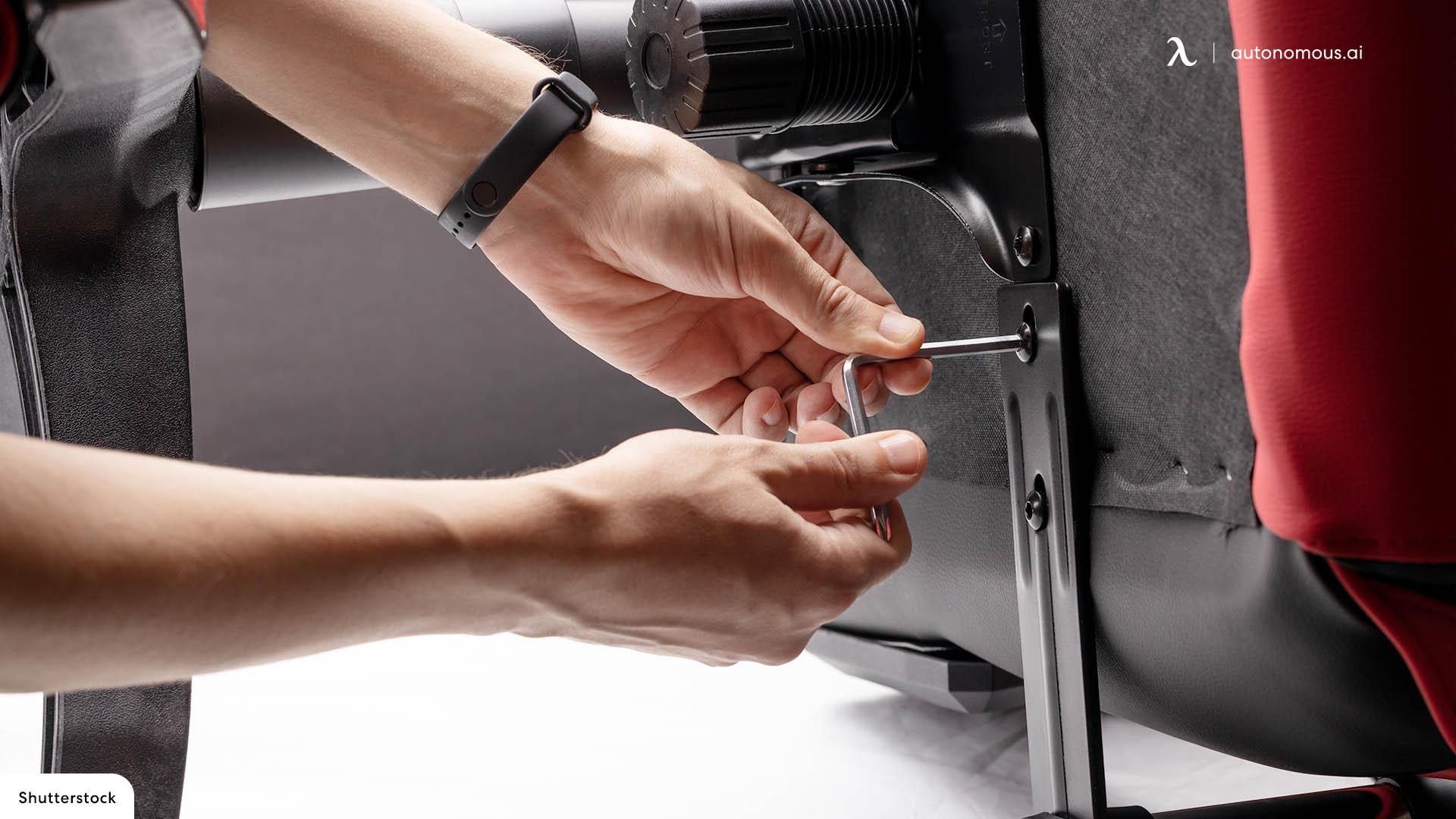 Replacing gaming chair parts or gaming chair repairs involve dealing with mechanical parts, so it is essential to take the necessary safety precautions before and during replacement activities. Here are a few tips to help you stay safe while replacing your gaming chair parts. 
Always ensure that your work surface is clean and free of clutter

Put down some newspaper to collect any debris

Get someone to hold the chair in place for you while removing parts to prevent the chair from falling and injuring you

Exercise caution when removing the gas spring – the spring is under pressure and can cause injury if you release it incorrectly

Consider getting someone more experienced to do this replacement for you if you do not feel confident or have no prior experience removing mechanical parts 
When to Buy a New Gaming Chair
The reality is that most gaming chairs have been designed to last an average of two years. However, most users can get a lifespan of three to five years. Several factors influence the lifespan of a gaming chair, including the frequency at which it is used and the build quality. 
Chairs used for shorter periods are more likely to last longer than chairs used for several hours each day. Additionally, chairs made from cheaper materials are less likely to last for a long time when compared to chairs with greater build quality.
An excellent way to determine the lifespan of a chair before buying it is to look at the warranty offered by the manufacturer. Chairs with a good build quality often come with a longer warranty than cheaply built chairs. 
Removable parts, such as the caster wheels and wheelbase as mentioned above, can be replaced when they become damaged due to wear and tear. However, when you notice damage to the chair's structure, such as its metal frame or base, it may be time to invest in a new gaming chair. 
Need a New Gaming Chair?
Supposedly your gaming chair has been damaged beyond repair. In that case, you need a new chair. Choosing the right gaming chair can be difficult because there are so many options to choose from, with new chairs entering the market every day. 
Fortunately, you need not do any hunting. We have found two incredible gaming chairs that are sure to suit your needs. They are the Vertagear SL4000 and the Vertagear SL5000. 
1. Vertagear SL4000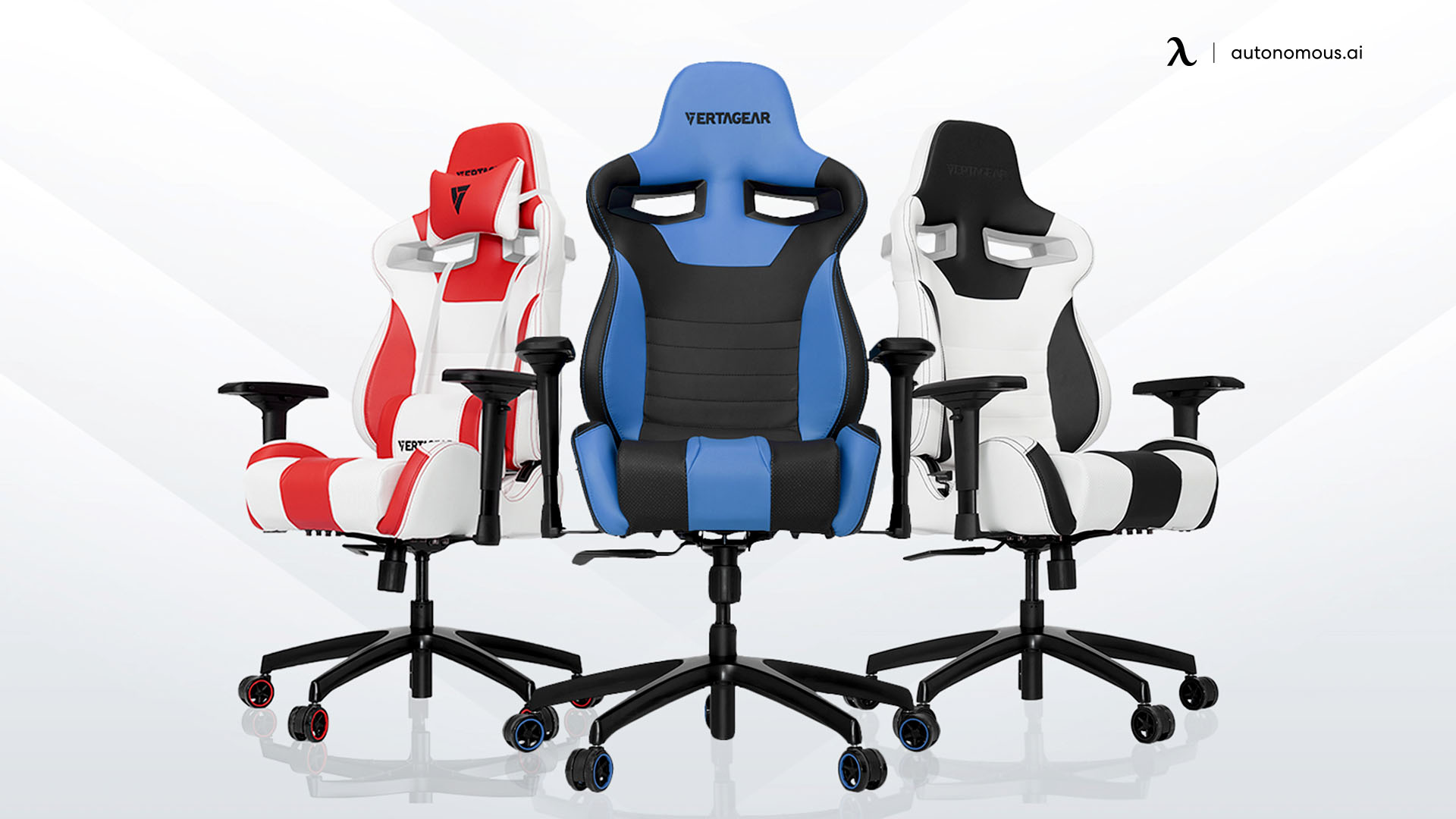 Racing fans are sure to fall in love with the stylish gaming chair SL4000 by Vertagear. Available in five different color options, there's something for everyone with this gaming chair. The chair hasn't just been designed to look good, but also features ergonomic support for the neck and lumbar region. 
It also features adjustable tilt tension with a tile lock, so you can be comfortable while enjoying your favorite game, and an industrial-grade gas lift that is sure to last a long time. Plus, with a 10-year warranty, you can rest assured that you are not going to have to replace broken parts any time soon.
2. Gaming Chair Special Edition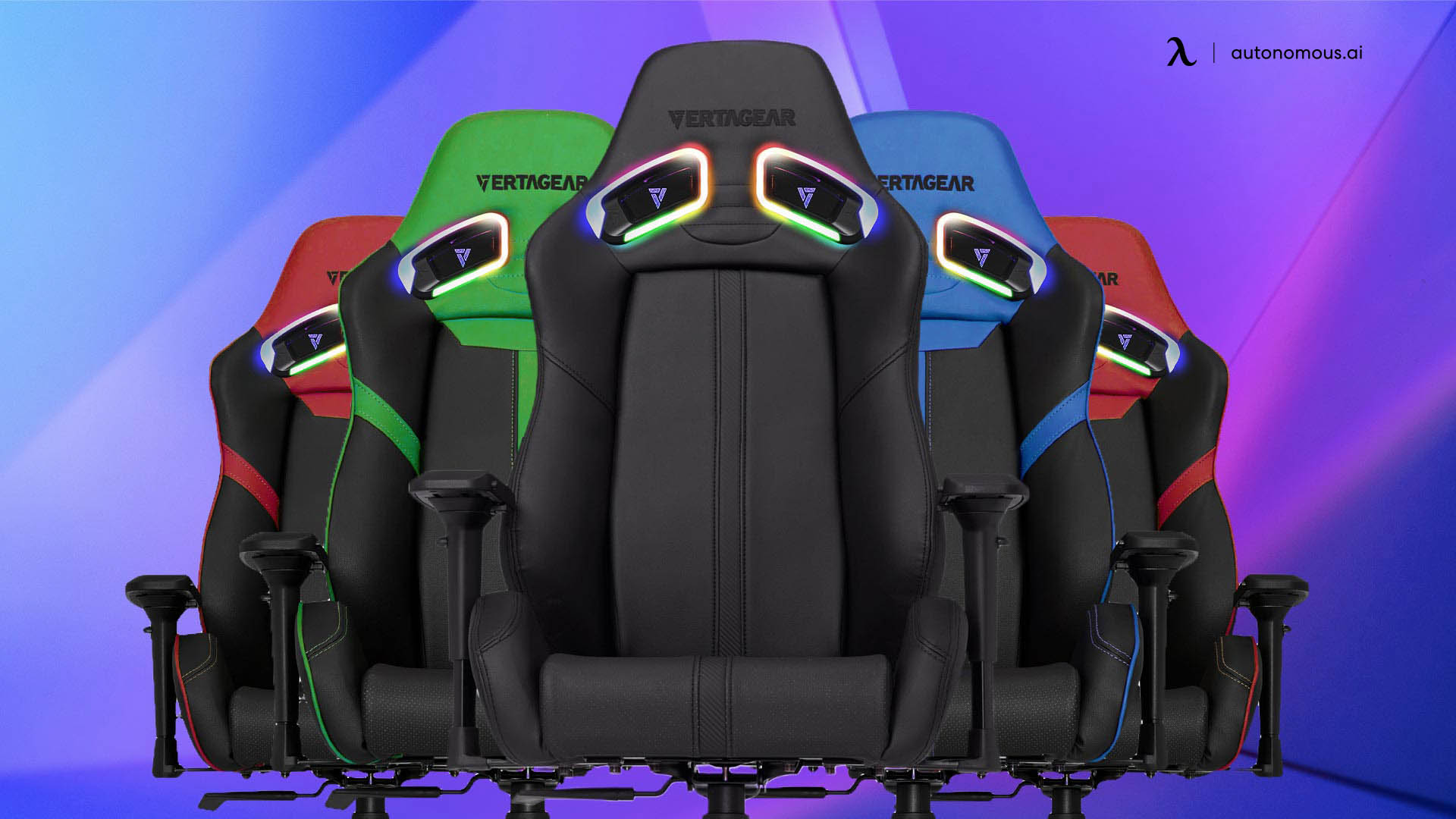 The Gaming Chair Special Edition Gaming Chair is the ultimate gaming chair to provide the best comfort, support, and style. If you wish to simply add a playful touch to your office chair, you may purchase it as a conventional gaming chair for an office setup. Alternatively, add an RGB kit to take your gaming chair to a whole new level.  
This RGB gaming chair also includes amazing ergonomic features like neck and lumbar support, a robust steel frame that is sure to give you years of use, and a class-four gas lift mechanism to help you raise and lower your chair with ease. An impressive 140-degree recline allows you to relax while gaming. 
The chair comes with a two-year warranty, and its steel frame comes with a 10-year warranty, so you are sure to get at least a decade of usage out of this high-quality chair. Another great advantage is that it is more affordable than many high-end chairs.
Final Thoughts
Gaming chairs are not built to last forever. The truth is that no matter how much you spend on a chair, it is bound to need repair eventually. If you are an avid DIYer, you may be happy to know that several gaming chair parts can be replaced easily at home. 
However, when you notice serious damage to the structural integrity of your chair, it is an indication that it is time to get a new one. We recommend the SL4000 and the SL5000 by Vertagear for those hunting for a new gaming chair that is just as stylish and visually appealing as it is functional.
Keep up with Autonomous news
Stay informed, stay inspired with our new blogs.
WRITTEN BYAutonomous
We build office products to help you work smarter.