Every ergonomic office chair has specific parts, each with its individual functions. Do you notice something wrong with your chair but can't explain it? Perhaps your chair is unable to move or you're unable to readjust the seat position. What you need to do is learn the computer chair part names and figure out what each of them does.
There are nine parts of a computer chair you should know about. Once you do, a potential repair can be made easier. Familiarize yourself with these computer chair part names:
1. Arms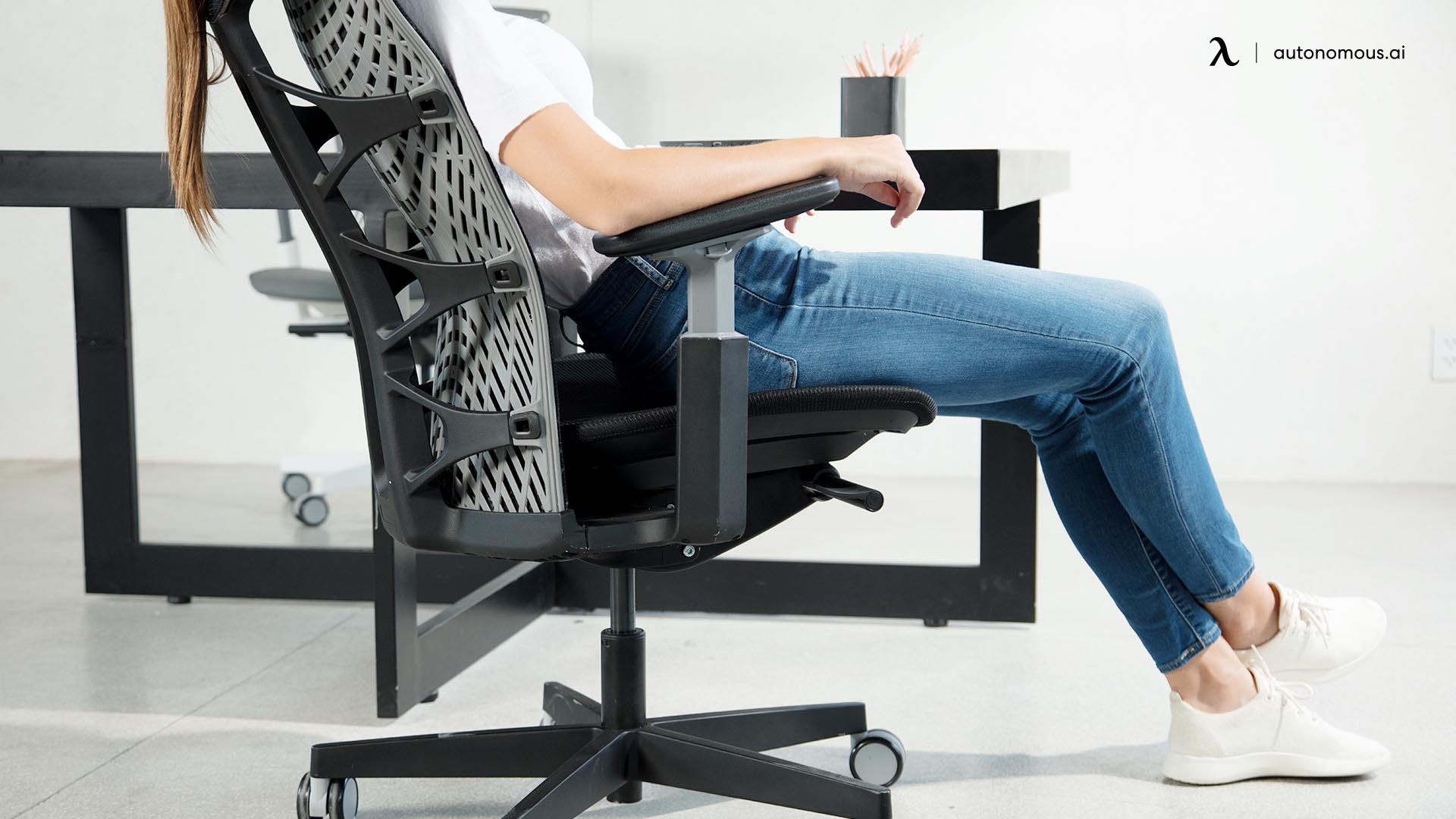 These parts are also known as T-arms. The main purpose of these parts is to rest your arms in a comfortable position. For remote workers, this is crucial to their typing. If your arms are broken, you need a viable alternative.
Height-adjustable variations allow you to flip them up or down whenever you need to. T-arms are an underrated aspect of computer chair parts accessories since they also keep your elbows position at a good angle. These are easy to install with a guide.
2. Arm Pad
Every T-arm requires padding materials to make them more comfortable. The quality depends on the material used for the padding. For example, memory foam conforms to the shape of your arms. If it tears apart through usage, then consider getting a new foam replacement.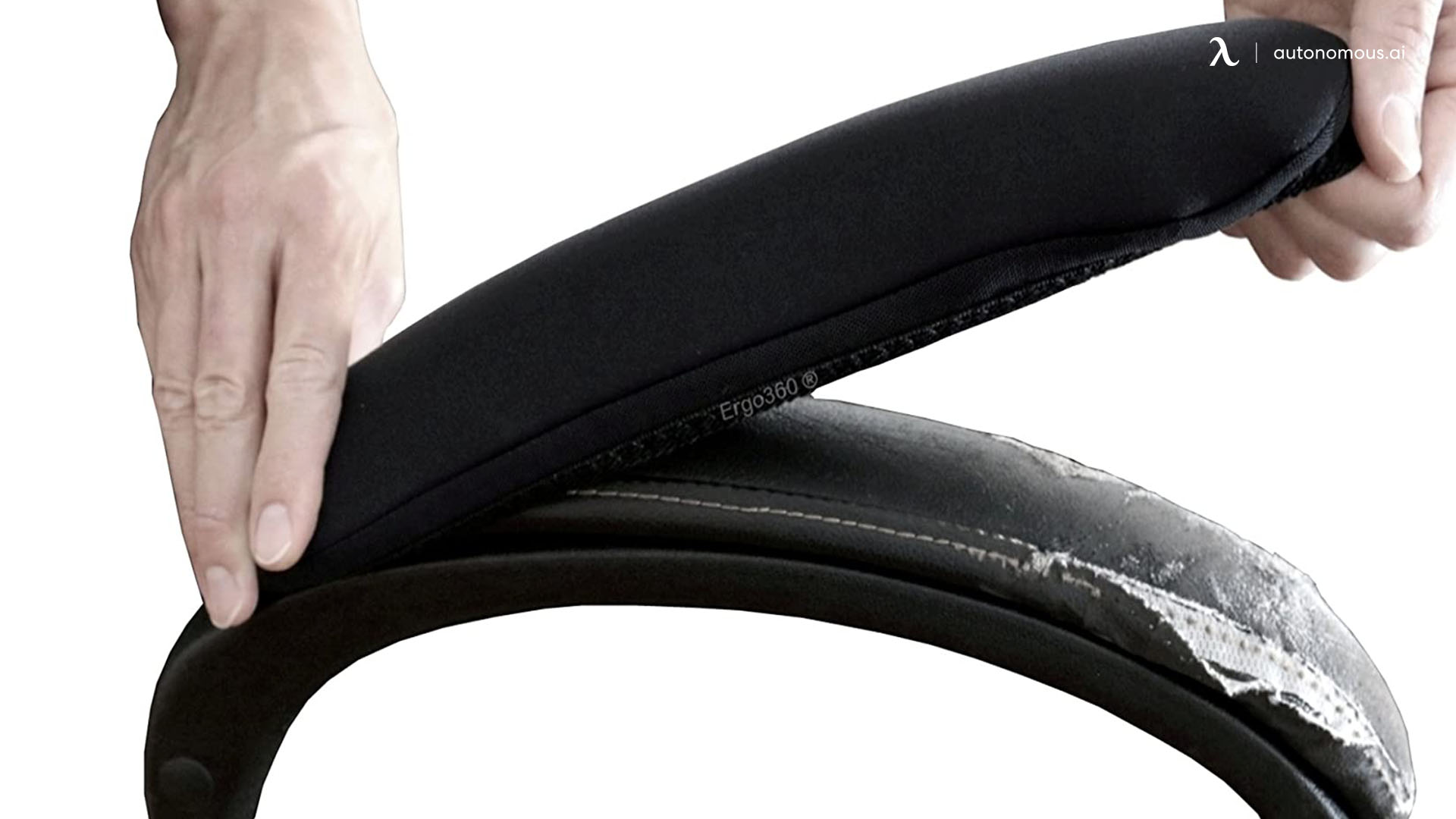 3. Headrest
Your head needs to be properly aligned with a straight back. Otherwise, you might be prone to cramps in your neck muscles. A headrest is applied to your chair with a bar. If the bar breaks, you can try to replace the bar rather than the headrest itself.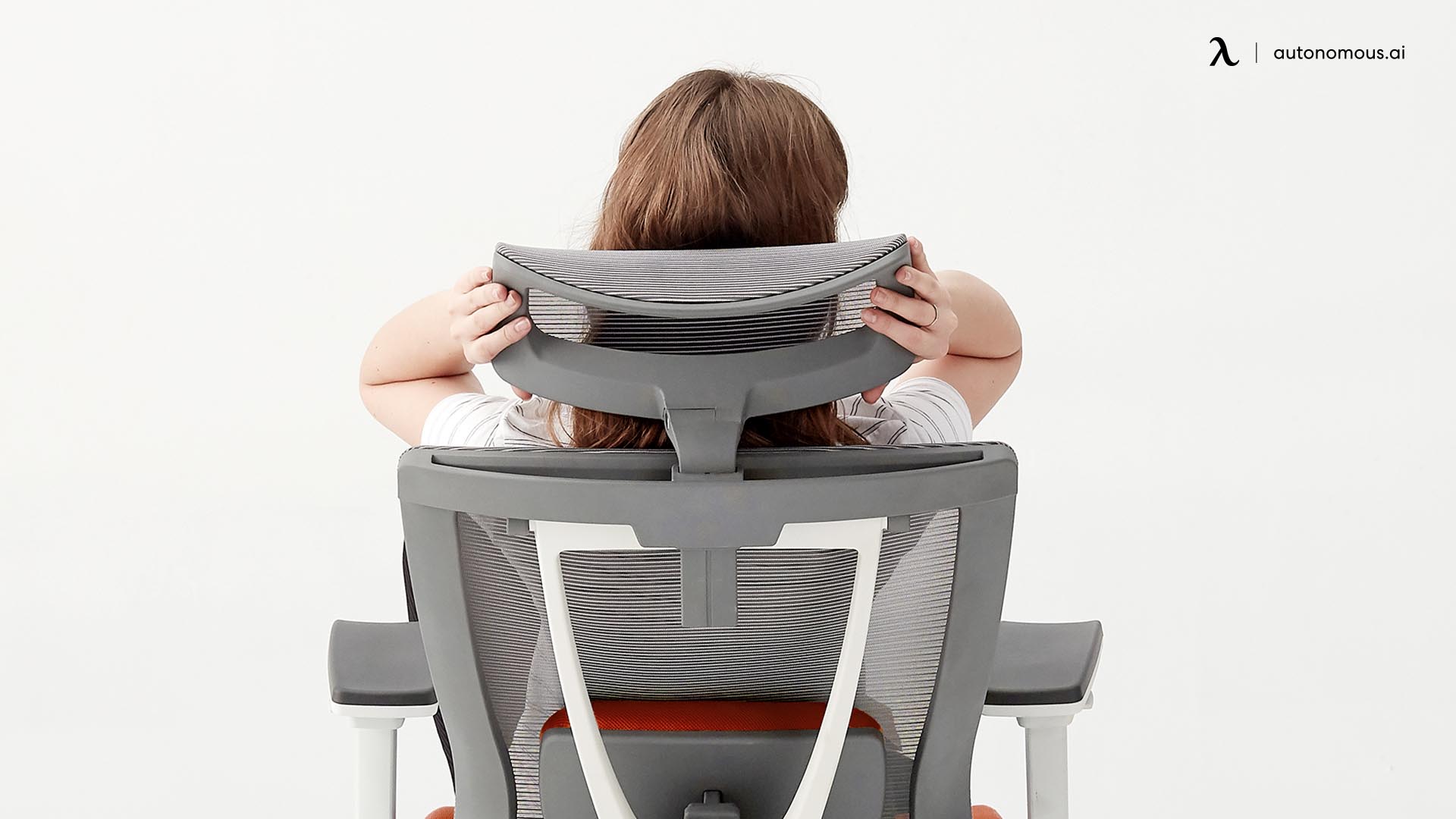 4. Support
One of the most important parts of an office chair is the lumbar support. How it works is it naturally curves your spine in the correct position. Lumbar support uses lower back cushioning so you can sit easier. Due to years of wear and tear, any replacements require a lumbar pad, which you can shop for online.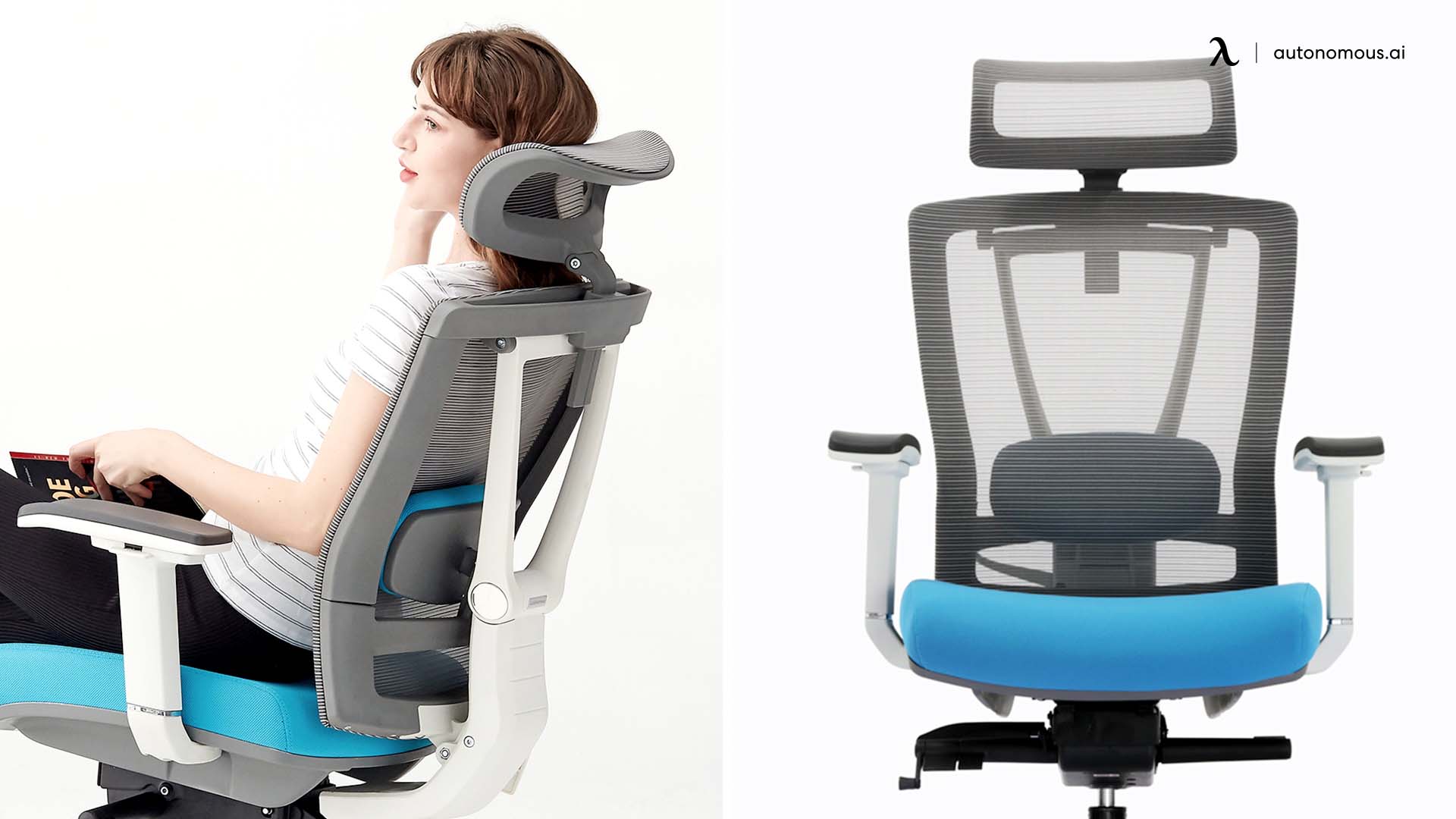 5. Seat Pad/Pan
The seat pad is what cushions your hips between the chair base. Without it, it can be an uncomfortable experience sitting on a hard surface. Most seat cushions wear out over time, which lose their depth. You can always replace it with a compatible seat pad, depending on the product you buy. Memory foam is a good bet for higher quality service.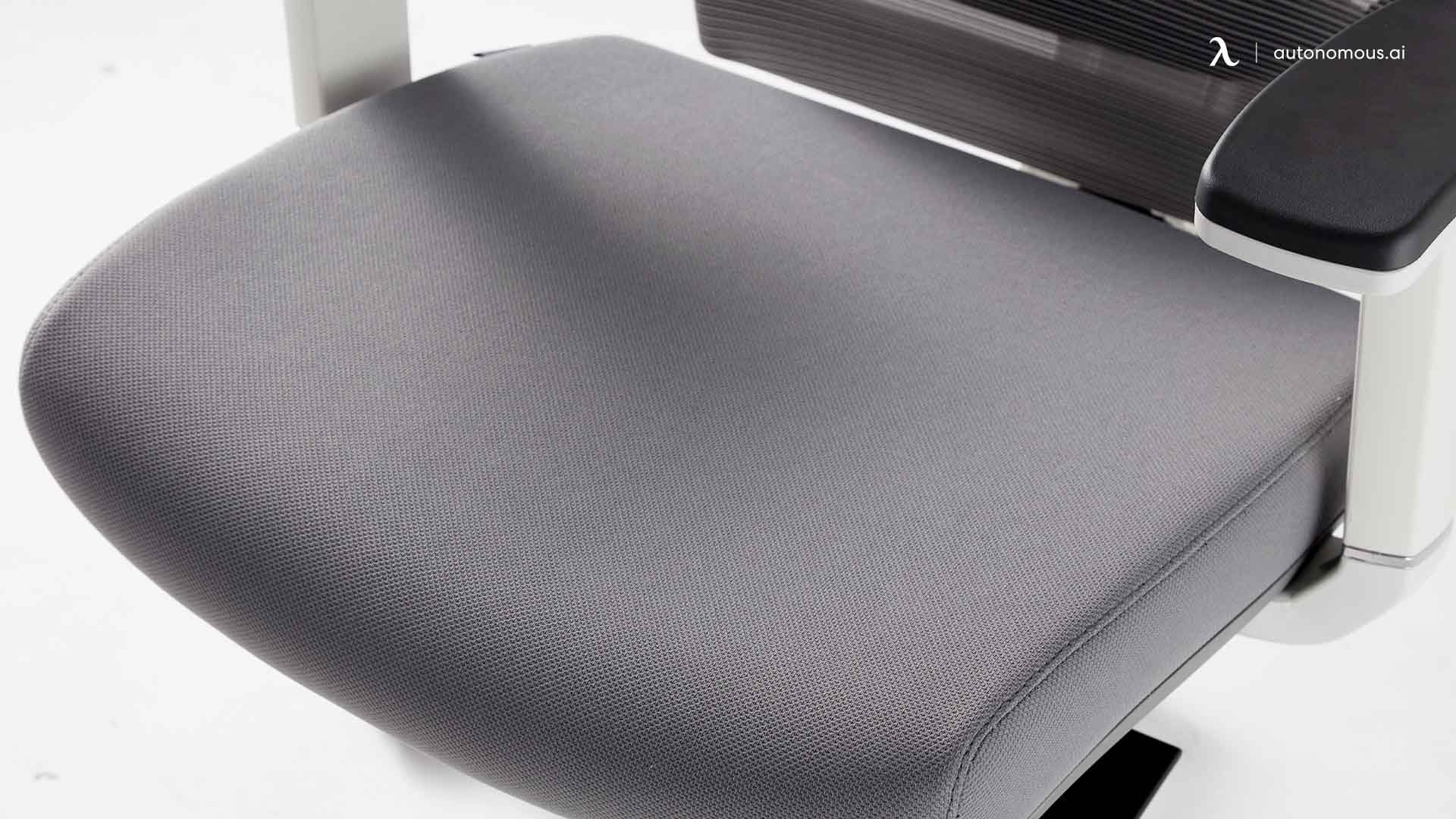 6. Chair Cylinder & Cylinder Cover
One of the more critical parts of a computer chair is the cylinder. You use this object to move your chair up and down. There is also a cover to protect the cylinder from potential damage. If you can no longer do so, the cylinder might be broken and in need of repairs. These are relatively easy to replace since all it requires is separation with a wrench and a few screws. Always put a cover back in place when you finish.
7. Chair Mechanism
The chair mechanism is what controls the tilt and tension of your chair. When it breaks down, you might notice how difficult it is trying to tilt forward. Repairs often involve heavy-duty replacements, since these tension and tilt mechanisms are slightly complicated. You also need to replace these when the part becomes too old to use.
8. Chair Base
One of the more identifiable computer chair parts accessories is the base. It's a star-shaped bottom that connects the wheels on your swivel. If any of the wheels fall off, all you need to do is reattach them with compatible screws and a wrench; you don't want to sit on a chair with broken wheels, after all, so prioritize your safety with these repairs.
Chances are if the chair base is broken, so might the cylinder that attaches your seat to the base. Consider the possibility of multiple repairs. Look for potential damages on the plastic coverings, since they offer visible signs.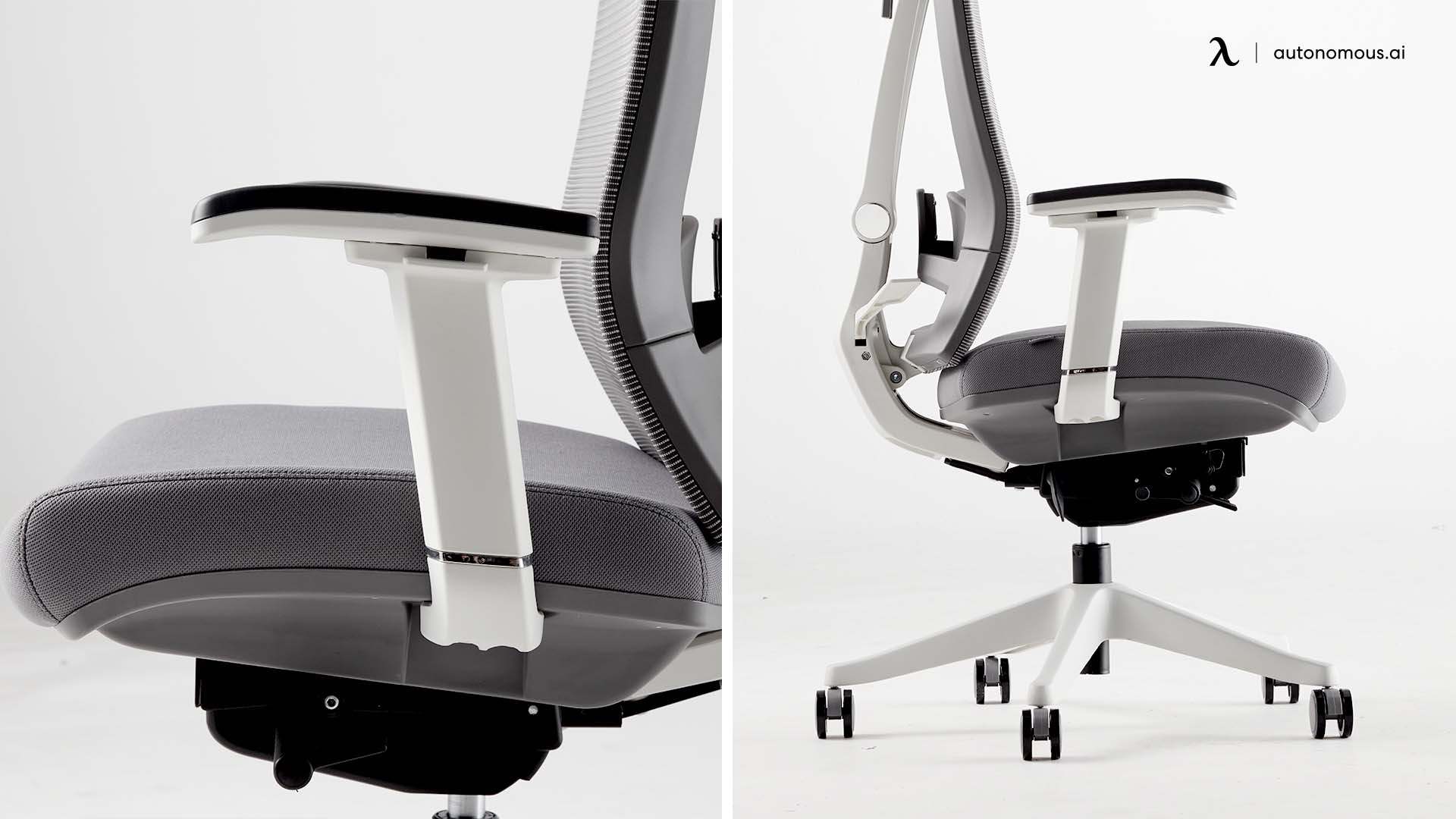 9. Caster Wheels
The caster wheels are parts of a computer chair, especially on hardwood surfaces. These wheels are meant for you to slide across the floor without any trouble. However, the wheels can become stuck. If there is hair or strings in between the rims, it causes the wheel to stay in place. What happens is you can no longer slide properly.
Repairs typically involve you taking out the wheels with screws and a screwdriver. Once you do, you can clean the base of these wheels and remove any obstructions in between. All you have to do is put the castor wheels back together. Always keep in mind for objects on your floor.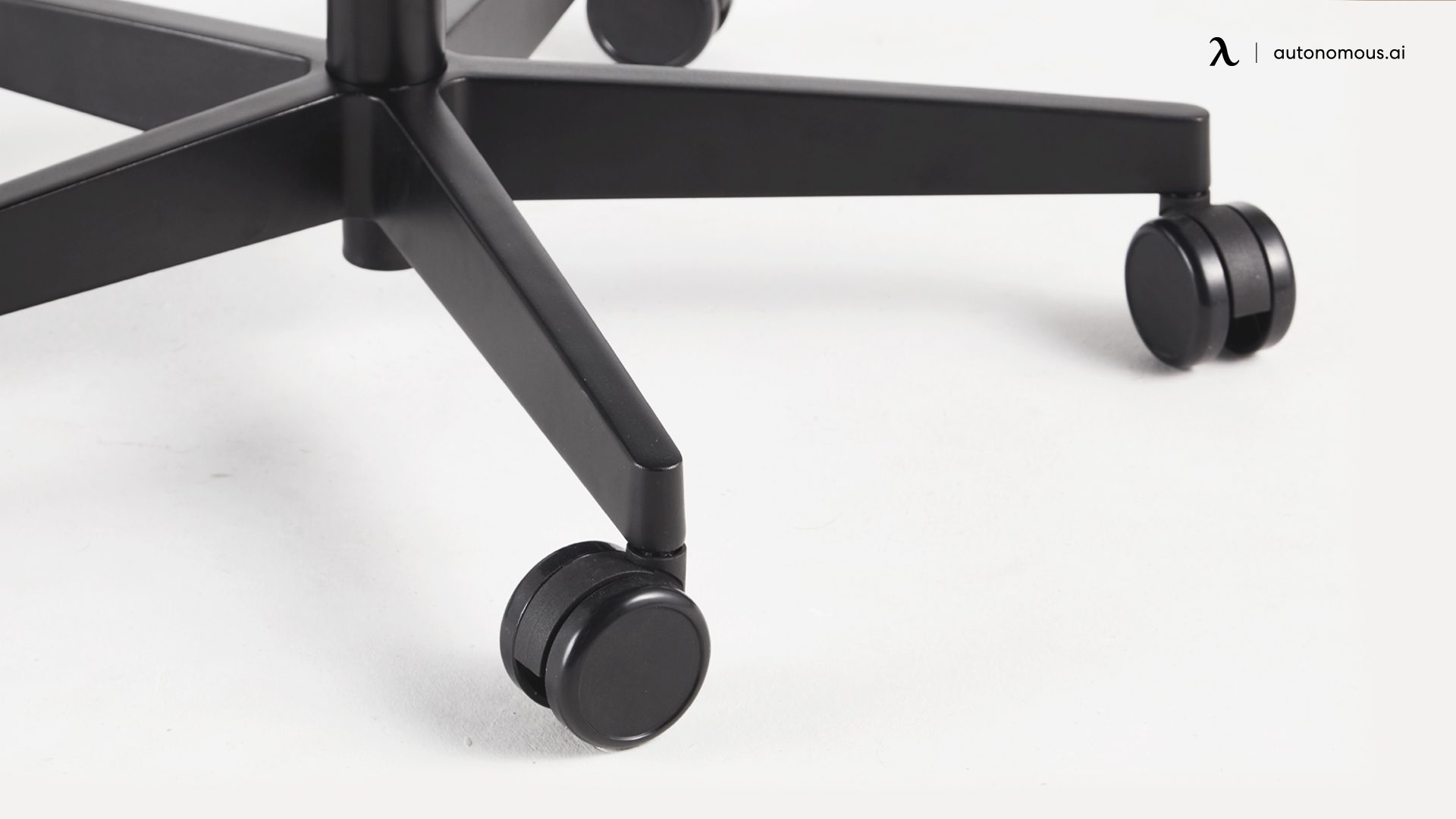 How to Build an Office Chair
With your newfound knowledge, you can now learn how to build an office chair. If you use Autonomous products like the ErgoChair 2, you're in good hands with their instruction manuals. These are easy to understand, with great visual guides on what to do.
Remote workers can have a frustrating experience putting together a chair. Expert assembly tends to be expensive, so they have to do it themselves. Luckily, Autonomous makes it easier with their guides. You know exactly what parts go where.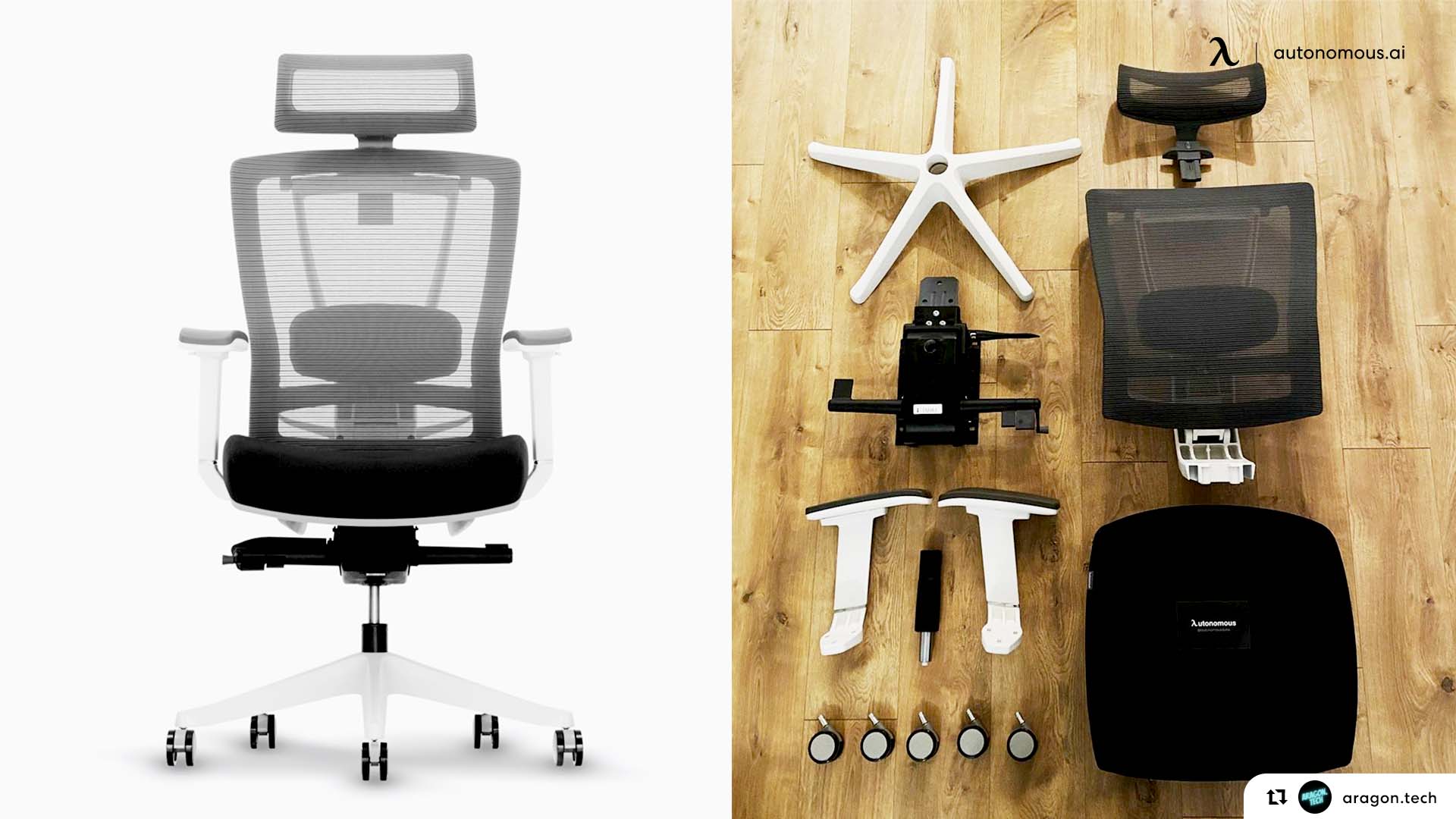 Below are the pros and cons of the assembly process, specifically with the parts of a computer chair:
Pros of the Assembly Process
It can be a fun rewarding experience to do it yourself.
All the instructions are clear and easy to read.
It should only take 15 minutes to half an hour.
You gain valuable knowledge of what each part does.
Cons of the Assembly Process
Assembly takes time, depending on the instructions.
It requires knowledge of how to use certain tools.
Computer chair replacement parts take a little time to learn, but once you do, the knowledge is invaluable. With the right tools and a good mindset, you can perform DIY projects at a more affordable cost. Should your chair break down for any reason, you can pinpoint the exact problem yourself.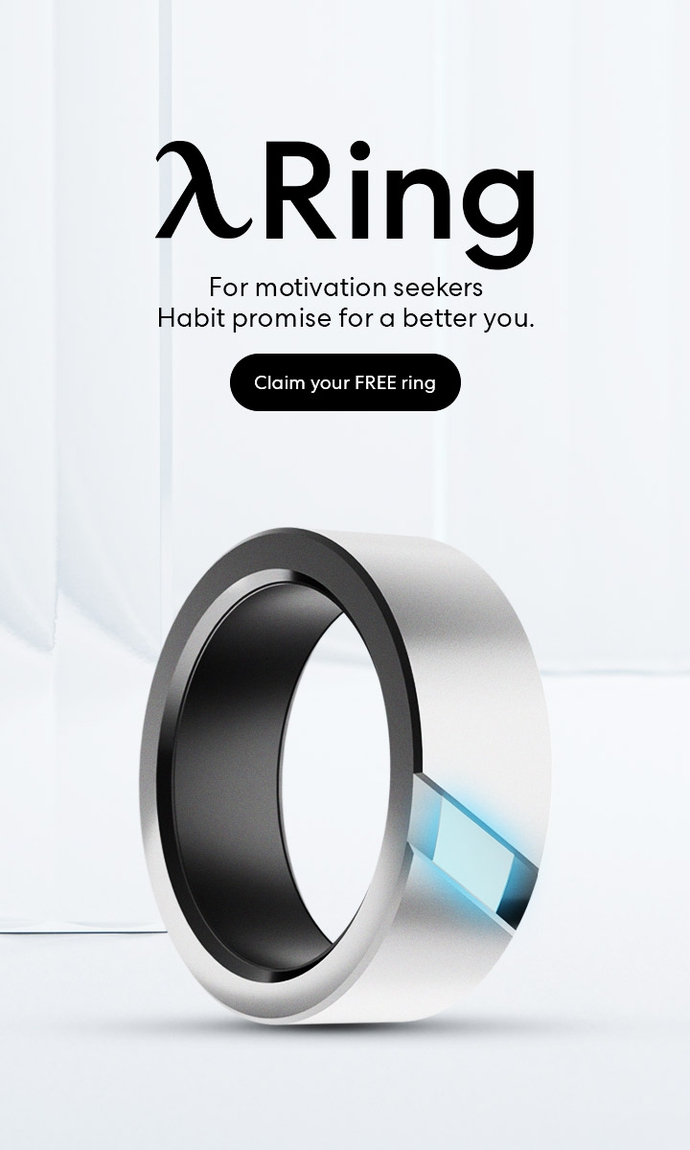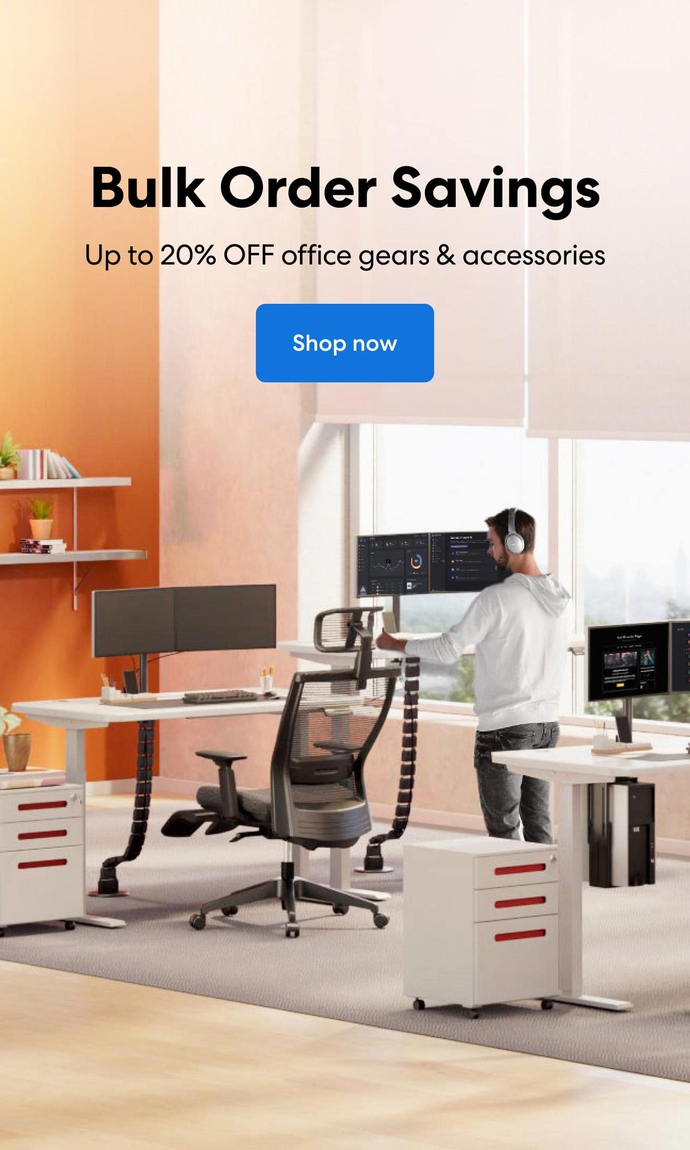 Subcribe newsletter and get $100 OFF.
Receive product updates, special offers, ergo tips, and inspiration form our team.