Everyone has a different taste and interest regarding the type of décor that appeals to them. Some people prefer symmetry in their homes, with everything aligned and making a home look uniform, while some are spontaneous with their decorations. Some might prefer loud colors and embed multiple color themes in their homes, while others might be too reluctant to add shades other than beige.
Therefore, no size fits all when it comes to home décor and setup. And as per research and studies, it is crucial to decorate your living space as you like because the sense of personalization is what you need to feel at home and provides your mind a nice amount of calm. Among the many home setup themes, one luxury home design idea is the futuristic room and futuristic home décor.
Elements of futuristic design exude dynamism and straight lines. It's fascinating to note that asymmetry predominates in all futuristic room designs. Angled cutaways, glass tables, and stainless-steel bases are some of the other elements. The foundations of futuristic home decor undeniably lean toward technology and science. Furthermore, environmental concerns and sustainability are extremely common in futuristic homes, adding a vibrant element to the area.
Hence with all these features of modern design and conventional modes of sustainability, there are many keen factors when it comes to futuristic bedroom ideas. In this article, you will find some easy and creative ways to decorate your living space with a futuristic theme.
Ideas for Futuristic Home Decor
Futuristic Gaming Room
If you are not yet up for asymmetry and boldness in the entirety of your home but love the futuristic décor idea way too much to let it slide by, then opt for a futuristic gaming room. A futuristic computer room is the most suitable type of decoration, and this is because gaming rooms can be loud and boast style without worrying too much about minimalism.
You can pick furniture that looks good, but who worries if it doesn't follow a certain theme? You can opt for different shapes, such as couches, chairs, Barcaloungers, and multiple kinds of seating. For a futuristic gaming room, you might need a white gaming chair to add a touch of grace, though.
If you are a fan of slightly colored hues, then a light purple gaming chair would also be a good option. Other suggestions to add functionality and design include a futuristic Bluetooth speaker and RGB Bluetooth speaker, which match perfectly with the gaming room décor. When it comes futuristic gaming rooms, there are many options you can land on and make a versatile choice. You can also use the gamer purchase program to get a reasonable discount.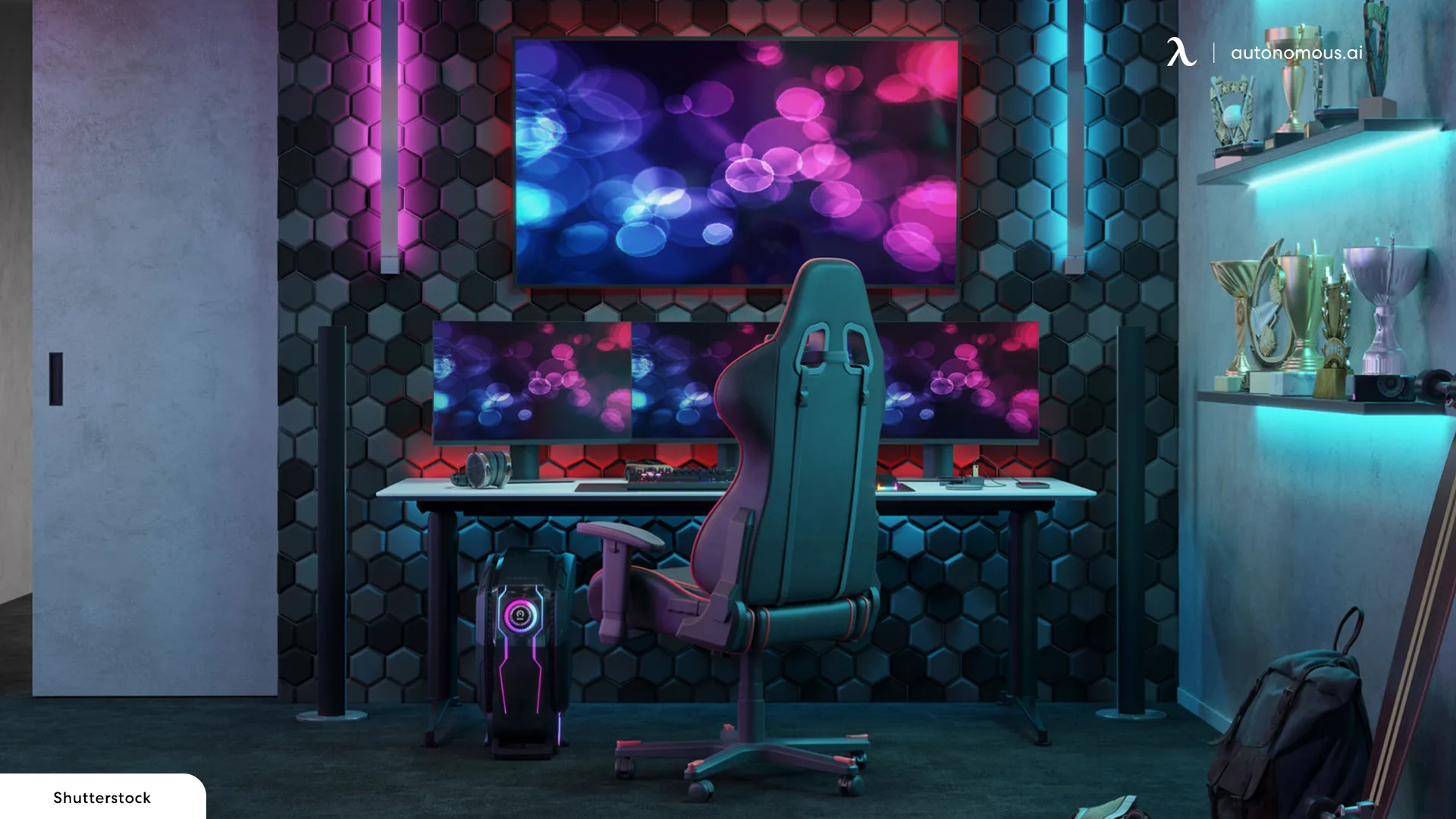 Futuristic Office Setup
One thing that fits suitably well with the futuristic theme is the office setup. Because the theme is surrounded by the idea of beautiful hues, bold colors, and a design that speaks about the future, it suits modern office layouts with open plans and presents an idea of growth in the future.
Many offices choose a futuristic design because of several ideas. A spaceship-like effect is all they need. Futuristic bedroom décor covers patterns of blues and oranges with large furniture that adds to grace and modernity. Other elements to add futuristic design include LED light lamps or LED light strips, Large LED screens, and modern-style coffee stations.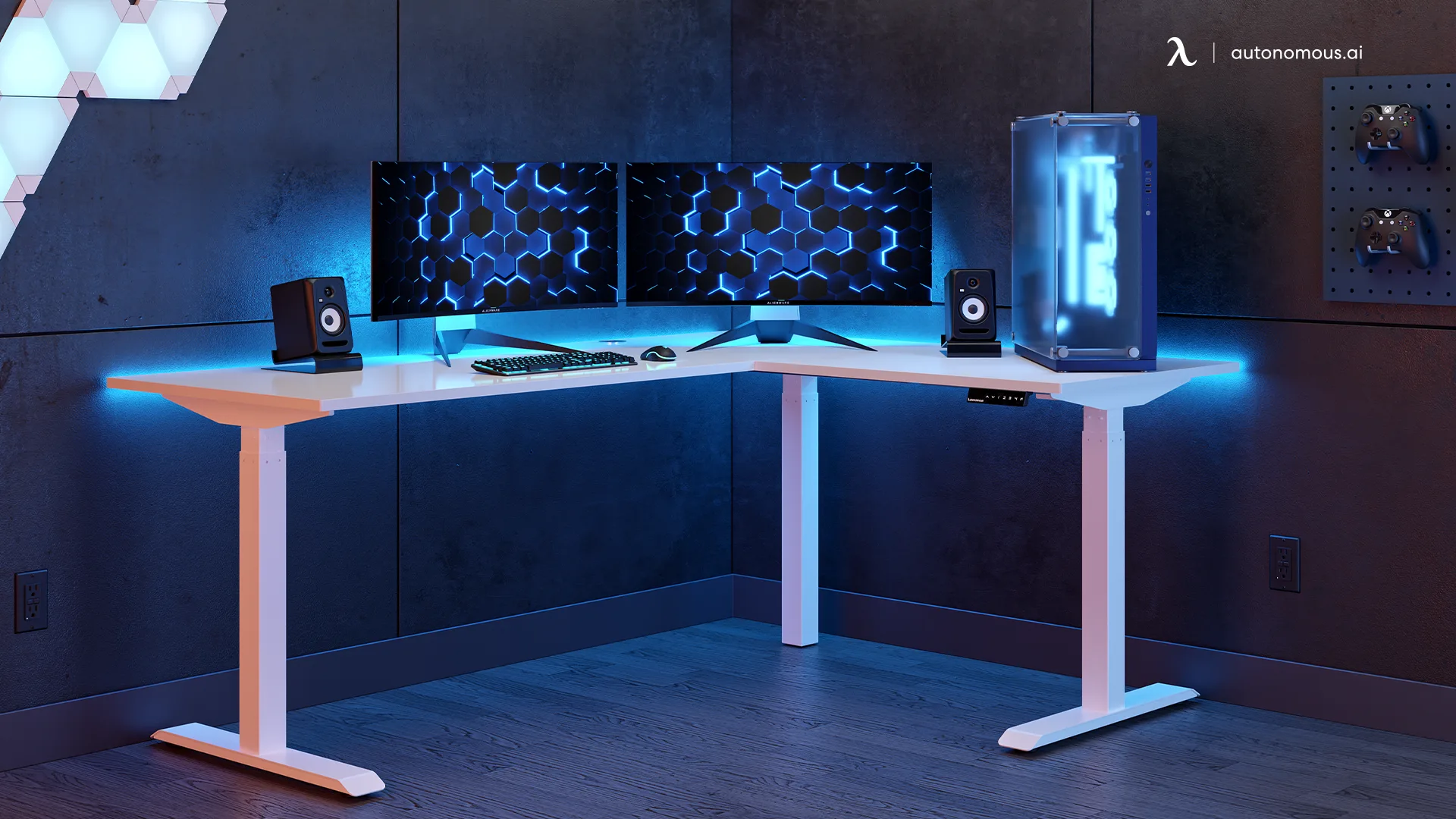 Futuristic Living Room
Basic living rooms are boring in most cases, so that's why futuristic home décor contains all types of unique seating options with modern designs. You get options like hollow seating, multiple types of couches and cushions, and smart Wi-fi enabled devices. For a futuristic living room design, futuristic speakers fit well on a large LED screen. Moreover, for the home, you can get Wi-fi enabled oven, refrigerator, and modern technology voice control gadgets.
Eco-Friendly Designs
A futuristic home is constructed carefully and sustainably to decrease the need for artificial illumination. If you can take it a step further, use solar power, rainwater collection, and sustainable building practices when creating your futuristic home. Furniture made of cane, wicker, rattan, seagrass, or bamboo can add vitality to a home and make it a livelier place. Even furniture like shoe racks, bathroom storage shutters, and wardrobe shutters are made of these natural materials.
Textured Walls
Textured walls are something you will always see with a futuristic design setup. Textured walls add simplicity and a touch of graphics to your walls so you can make a statement with even the same-colored designs. This increases the visual weight and helps in centering the focus towards a piece of furniture such as a television or a dining table that can be set up against the wall.
Add Multiple Shapes
In design, shapes elicit emotion. Rectangular tables seem a little more official, whereas round tables feel warm and inviting. The distinction between straight and curved lines can determine how a room feels. The concept of shapes is played with in futuristic design by aesthetically combining them.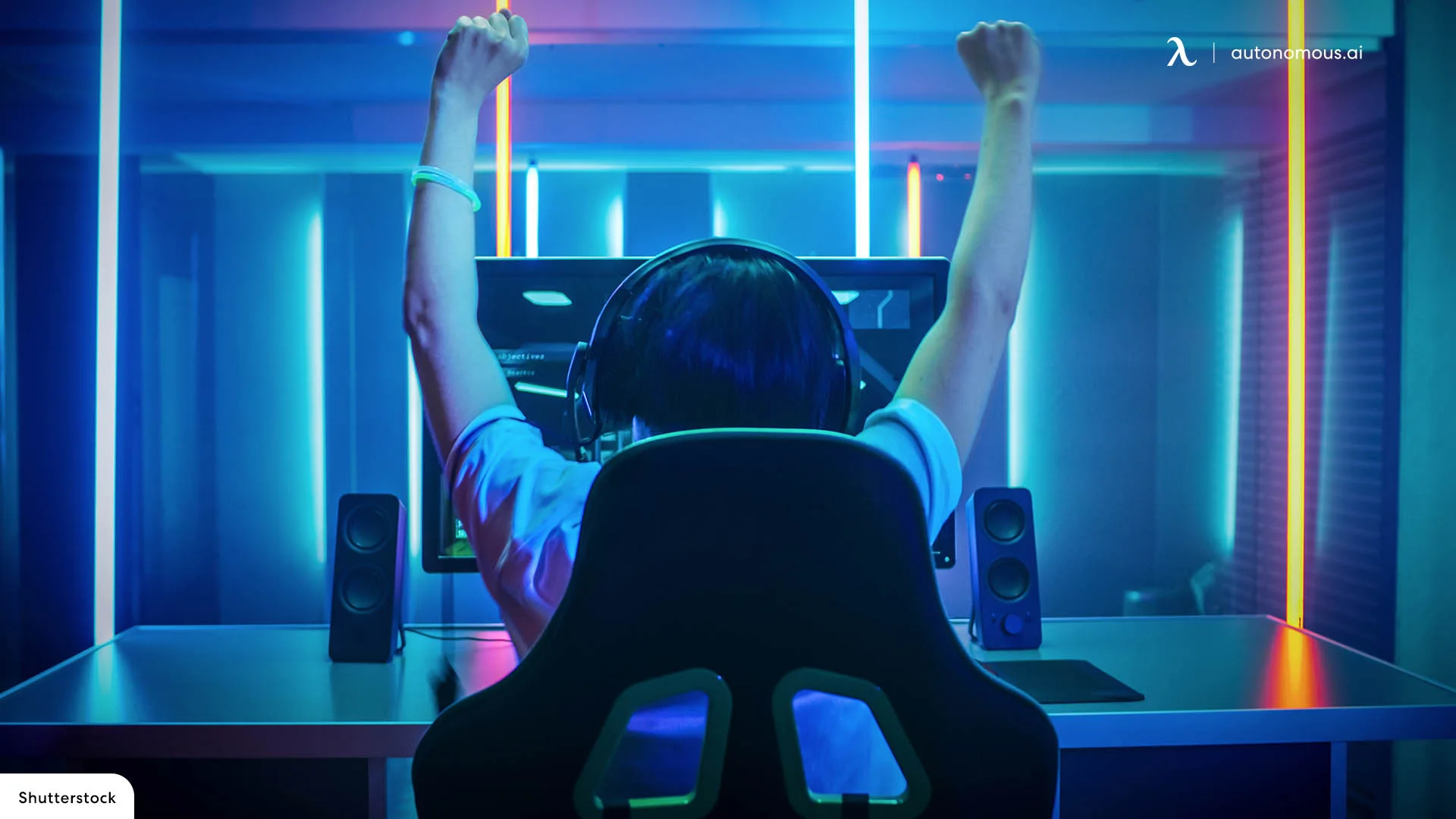 Skylights
For a futuristic bedroom décor, your ceiling can perfectly transform the space and live up to the theme. All you need is to make changes like adding a skylight or having a galaxy projector in your room which gives the illusion of space in your bedroom. You can dim other lights and then light up the skylights or projector to achieve the closest look to being under the open sky.
Be Generous with Technology
If there is one thing that never messes up the futuristic home design, then technology is used. The most important thing is to allow artificial intelligence and home automation to increase. Additionally, the technology needs to be completely patentable. Don't forget to wager on curved line designs when it comes to furnishings. Make wise color choices as well; stick to no more than 2 or 3 hues and emphasize them. Don't forget to incorporate fiberglass, plastic, or methacrylate in the decorative pieces.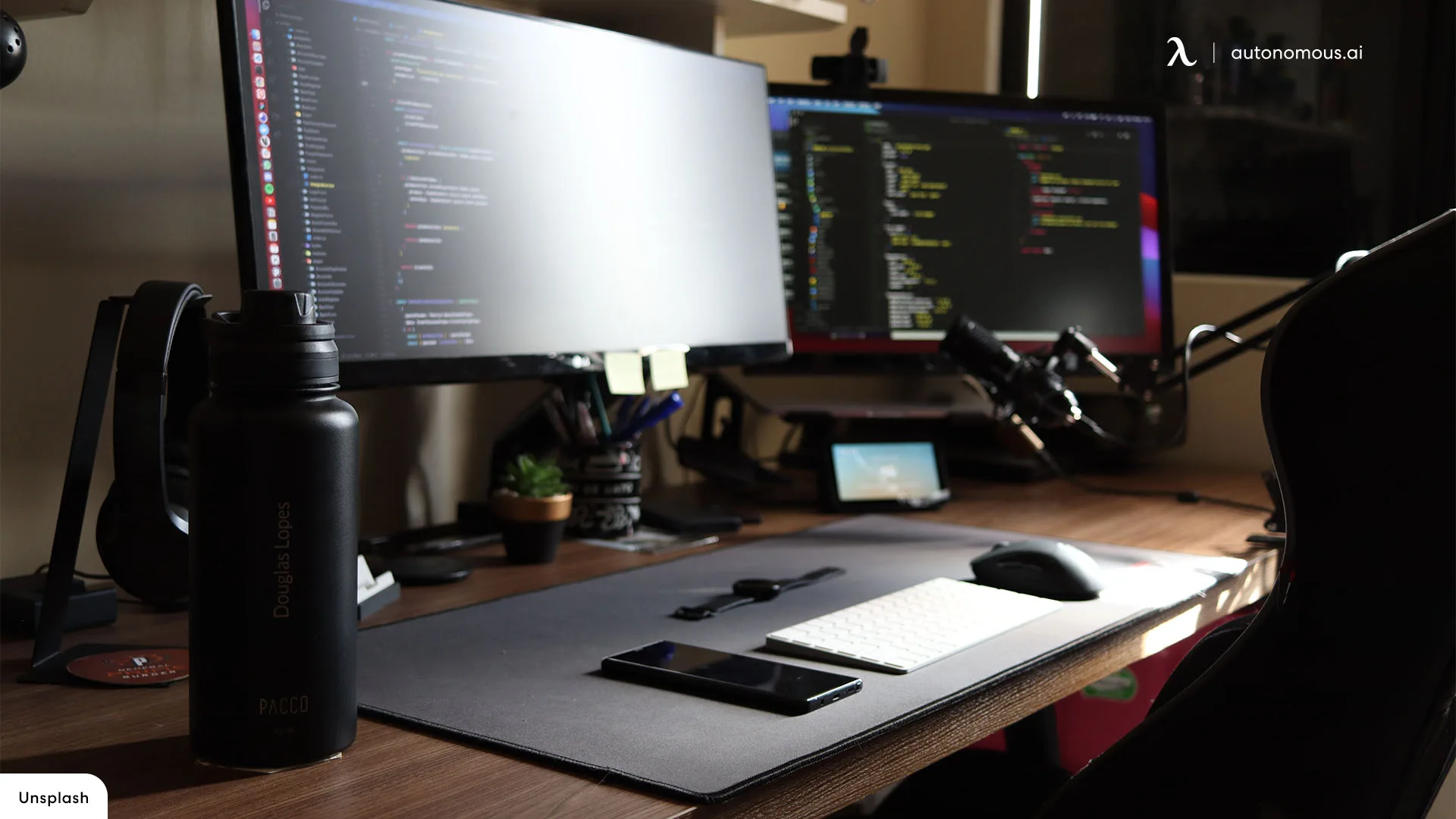 Futuristic Bedroom Statement Design
The bed is the center of the majority of futuristic bedrooms, which is something that unites them all. Beds are frequently built into alcoves, into the floor, or into cubbies that are specifically intended for the bed. This pricey addition might not increase the home's worth, but it's a definite way to give an otherwise plain canvas a futuristic allure.
Essential Items for Fabulous Futuristic Room Décor
You can find tons of decorative items or design trends if you like the idea of integrating "futuristic home décor" around your house. It can help you make your house feel different and may also enhance the atmosphere of your spaces, making you feel more comfortable and at peace as you continue with your daily life or leave a good impression on your guests whenever someone visits you.
We've already described some cool ideas for futuristic decoration that you can consider. Now, we'll mention some gaming furniture and other pieces of decoration that you can use to bring that "futuristic" feel to your home. The futuristic style is going trendy again. If you're looking forward to including it in your spaces, you'll find some exciting options you can choose from. 
1. Lighting
You can play a lot with your home's lighting to make it feel different. You get a better vibe if you use a nice lamp that has a futuristic appearance and exciting illumination effects that can help you make the room seem more vivid.
It's possible to find good options under the gaming light category. For instance, the Lamp Depot RGB Corner Lamp can help you set up the right atmosphere for whatever mood you're trying to have at the moment pretty easily. Plus, it is a minimalistic lamp that can help keep things low-key and as good-looking as possible.
Another good option you can choose is the Lamp Depot Honeycomb Lights. You can rearrange each light individually and place them in whatever form you like. Plus, each light includes 13 fixed colors that you can choose to modify at any time with the touch sensor. You can play around with the layout and change it now and then to make things a bit more exciting.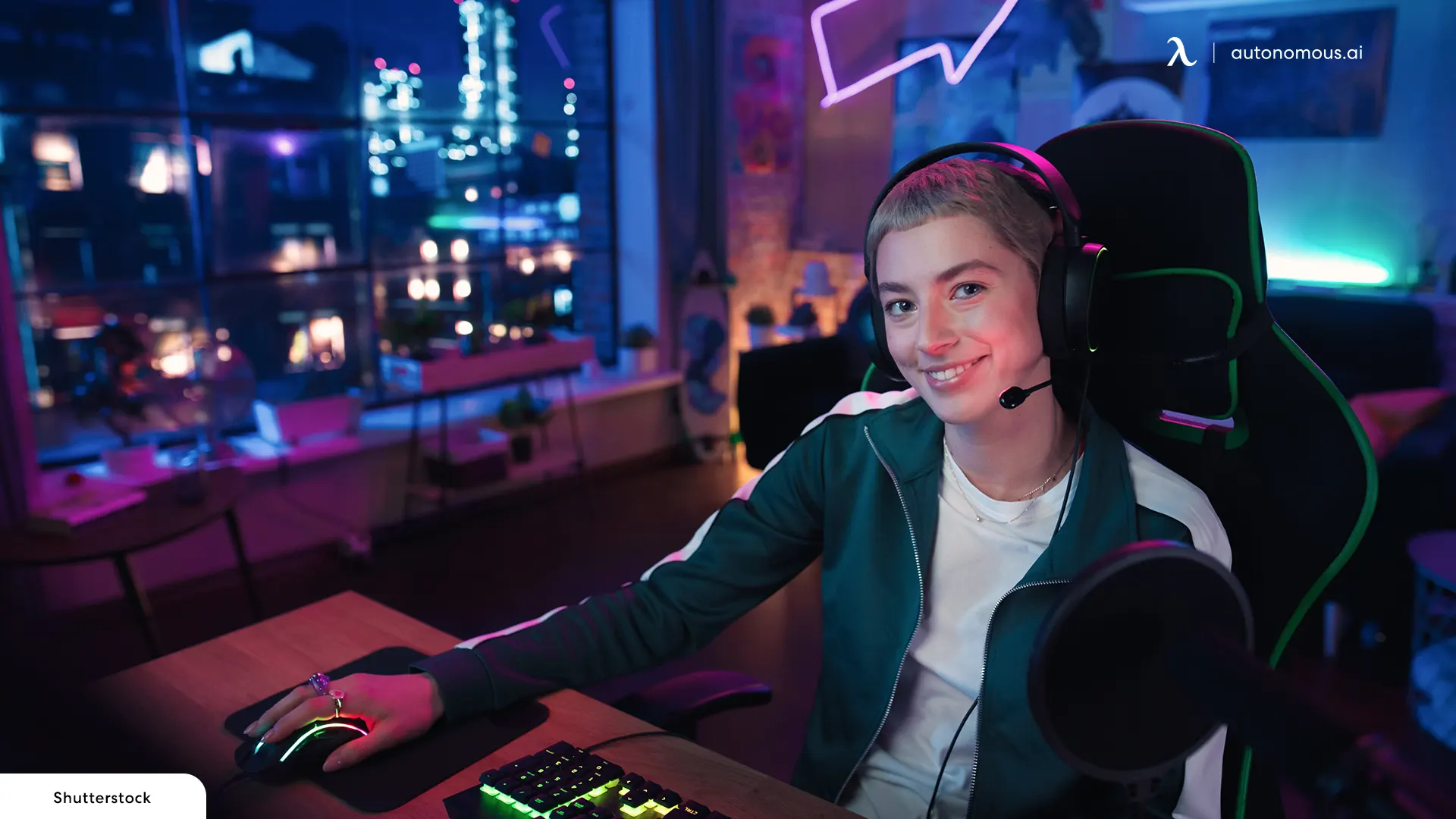 2. Accessories
There are tons of accessories you can include in your futuristic bedroom. Accessories can range from speakers to portraits, and small statues – whatever you think will work best in your room and stays within the futuristic home décor.
A good choice you can make if you love music is the Gravastar Mars Pro Bluetooth Speaker. It has an impressive architecture that makes it feel like an alien spaceship. And yes, it sounds as good as it looks. You can take advantage of the touch sensor to control the volume, and each charge cycle lasts about 15 hours. It has an excellent build and will accompany you for several years.
Like this, you can find tons of other accessories that stay within the "futuristic" theme while also being useful for you in different ways. You can take a look at some gaming gadgets to find some inspiration.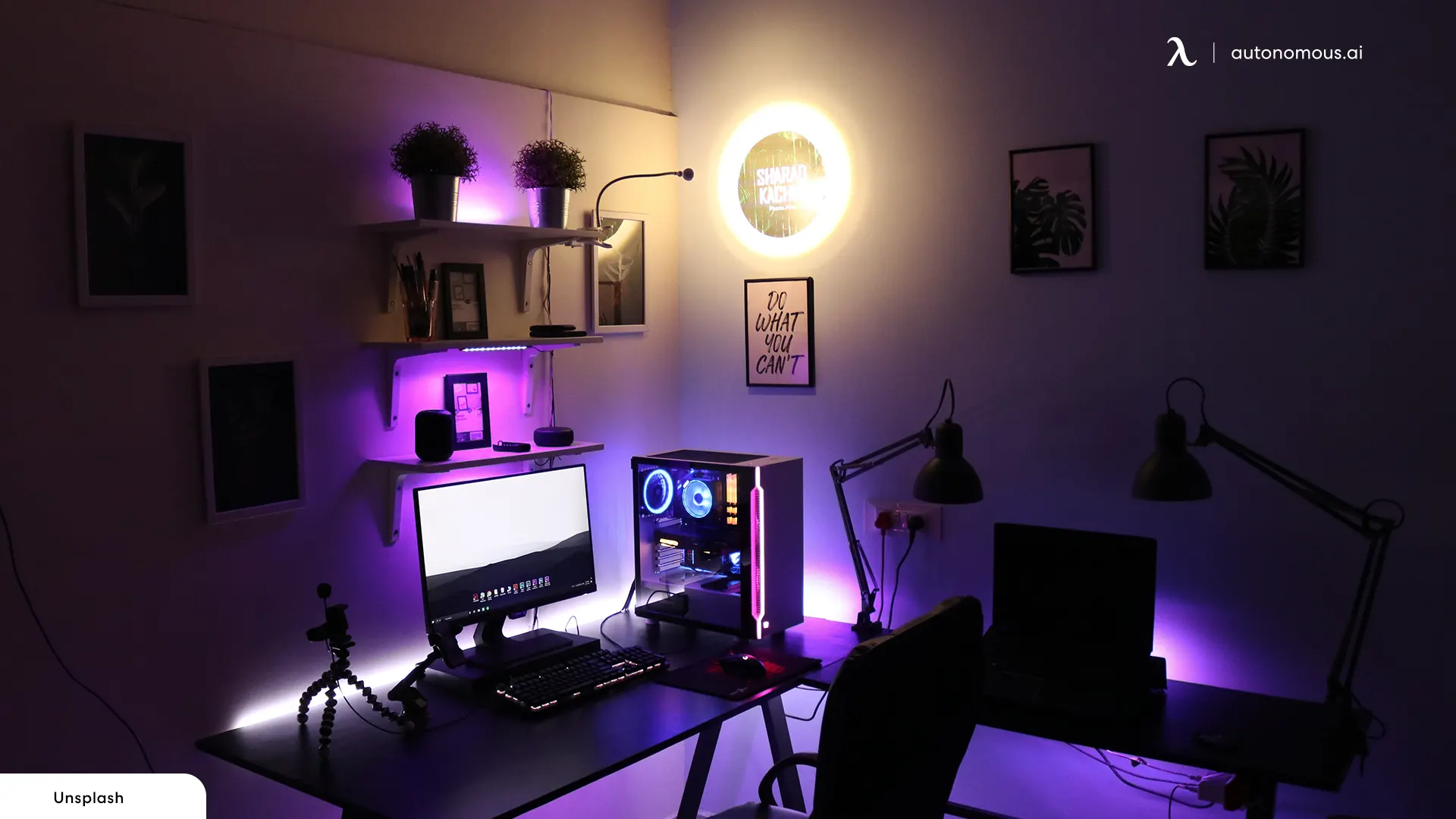 3. Shapes
Shapes play an important role in futuristic decoration. Thus, you can enhance the atmosphere of your room if you include certain elements that follow certain patterns. For instance, circular-shaped furniture happens to be the pinnacle of futuristic design.
Curved furniture can help you enhance the style of your futuristic bedroom, kitchen, gaming room, or any other room you might be trying to decorate using this style.
This style puts a lot of emphasis on symmetry. Thus, symmetric mosaics can be an excellent way of improving the overall atmosphere of the room. You can also include stripes, vents, and similar options to vary things a bit and make it all a bit more appealing. 
4. Colors
Black, white, and gray are the three main colors in futuristic home décor. However, you can also play around with other tones as long as you keep the main colors predominant in the layout. For instance, some of the best options can include lime, red and yellow. Blue can also be a good option, but you should be careful with the shade you choose.
You can, for instance, keep the color of your walls neutral and play around with the colors of your furniture. It's possible to find some interesting gaming desks, for instance, if you want to build a futuristic gaming room. Similarly, you can accompany your desk with a good-looking gaming keyboard to complete the combo.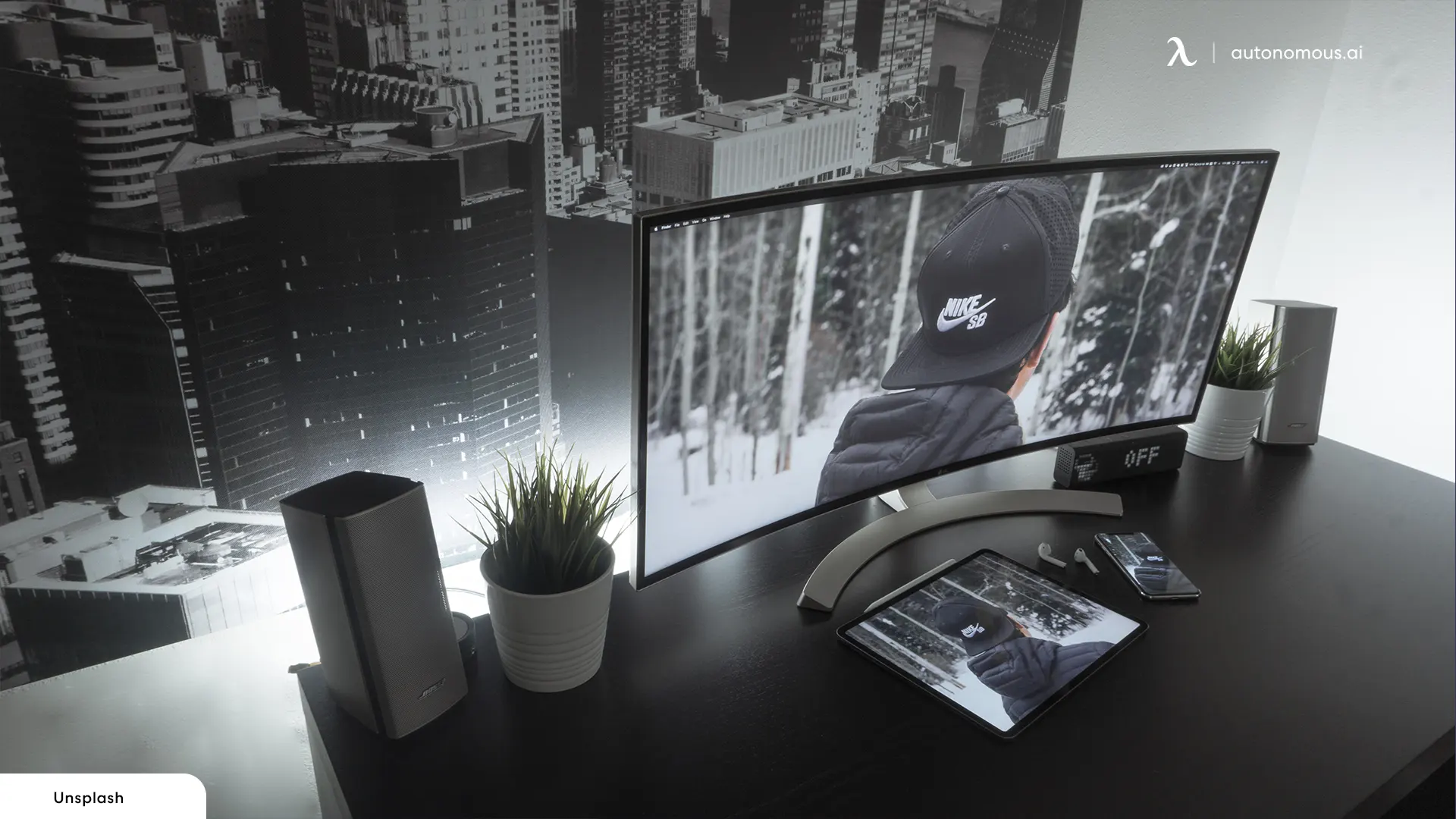 5. What to Keep in Mind
There are tons of characteristics associated with the futuristic style that you can consider while deciding how to decorate your futuristic bedroom or any other area of your house. While you don't have to follow all the principles, it's essential to let them guide you so you can make the best of your layout:
Try to include structures that "mimic" movement. As mentioned above, curved furniture can be an excellent choice for this purpose. The goal is to bring dynamism into the area.

Play around with the shapes and colors to create rhythms. For instance, you can use black and white stripes or a gray wall full of black dots that follow a certain pattern.

Transparency is key when it comes to futuristic décor. You can include glass tables, decorations, and similar pieces to bring that futuristic feel into the zone.

Lines and details are essential in this type of décor. For instance, you can include mosaics to enhance the atmosphere of the area. Make sure that the mosaic has symmetrical shapes and colors that boost the illumination.
You can find different ways to decorate areas using the futuristic style. However, these are some of the essential characteristics that you shouldn't forget while working on the decorative layer of your rooms.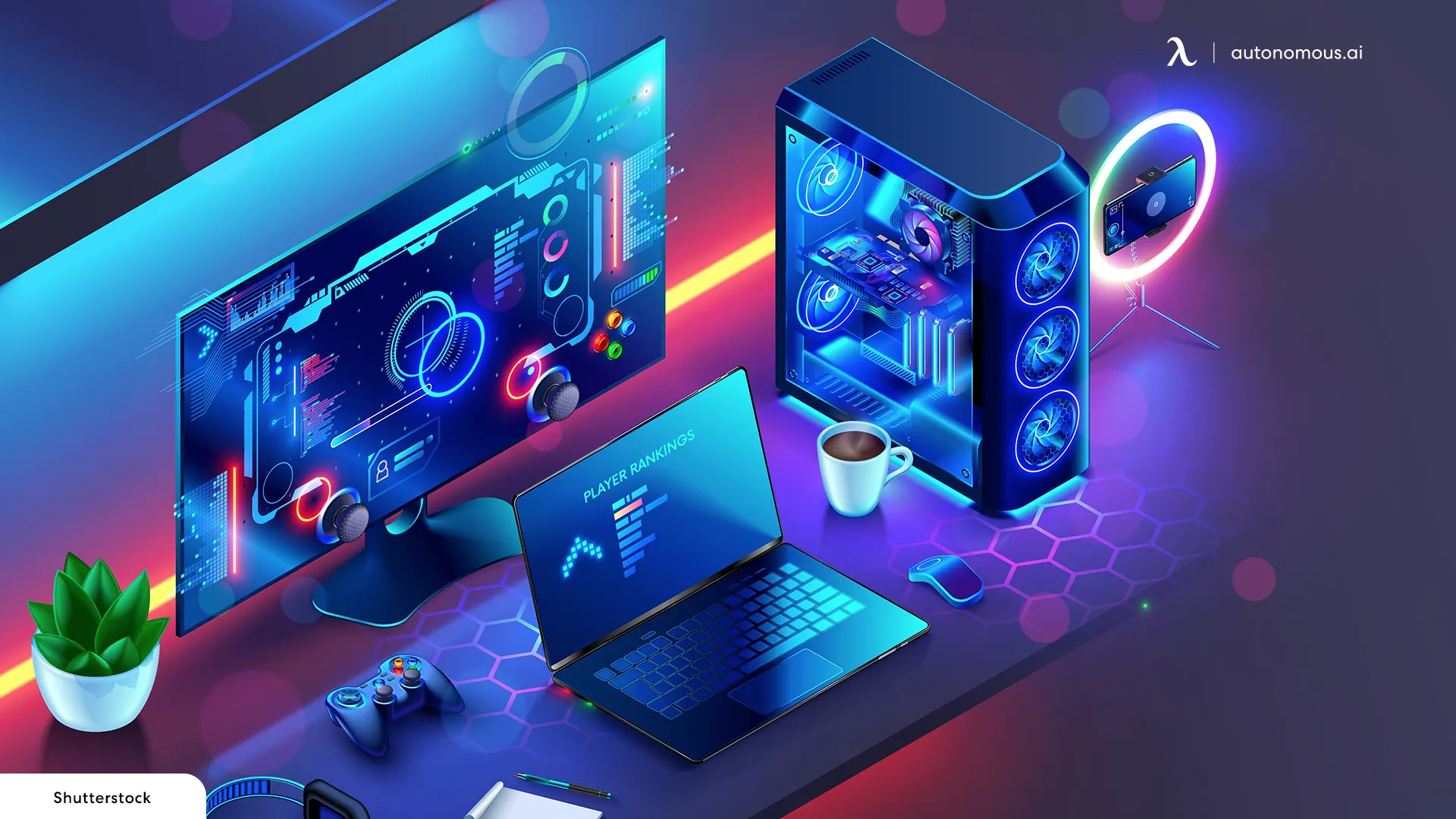 The Bottom Line
The futuristic style is considered to be "vintage." However, throughout the years, it has evolved, and now it is possible to integrate modern elements into it without necessarily taking away its essence. Proof of this fact is that it mainly uses curved furniture and neutral colors like black, white, or gray.
There isn't a single way to follow the futuristic style. You can play around with different shapes, colors, and decorations to bring life to your spaces in their own unique way. It's all a matter of trying out different things until you find what works best for you.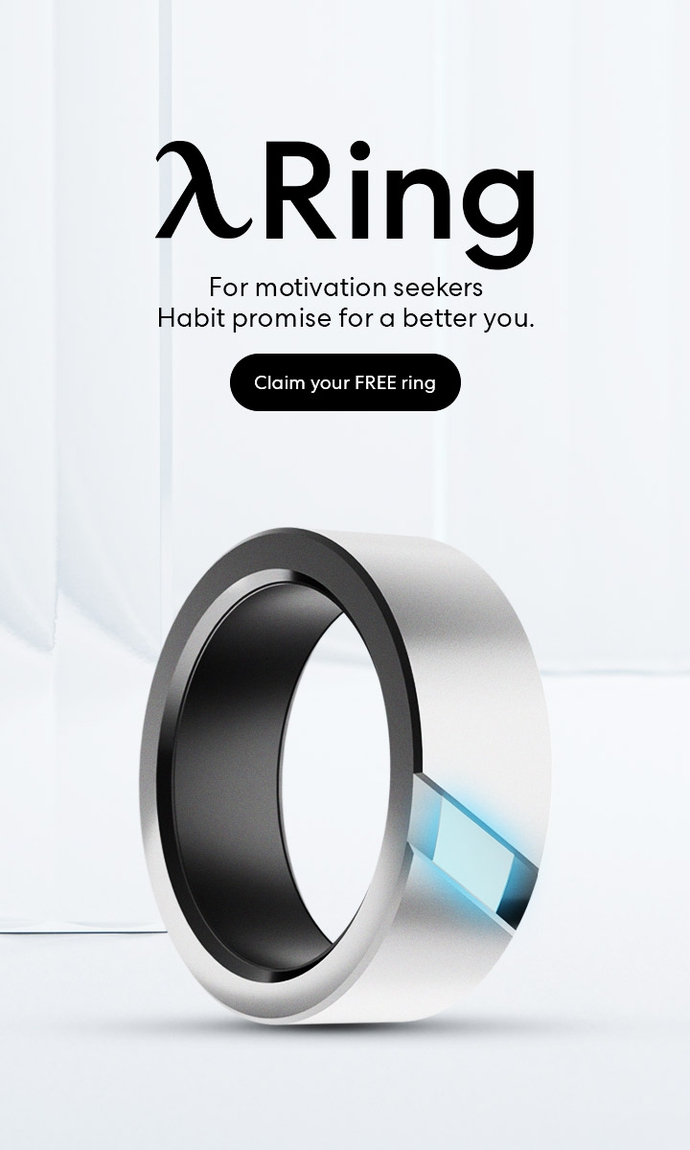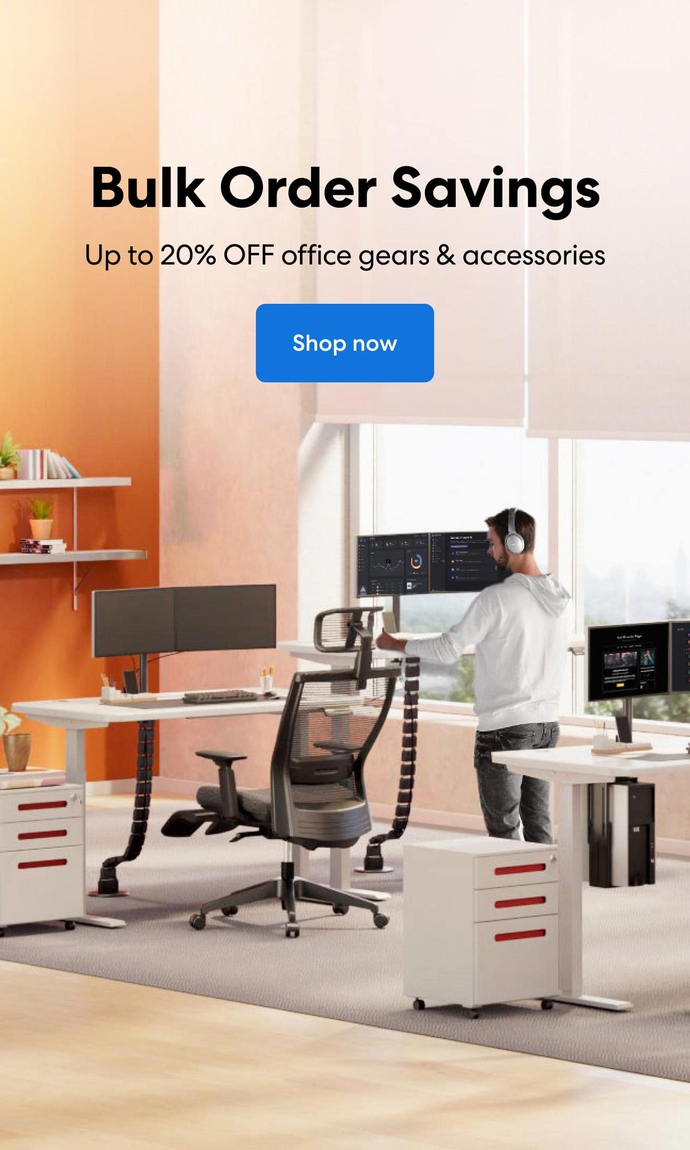 Subcribe newsletter and get $100 OFF.
Receive product updates, special offers, ergo tips, and inspiration form our team.