Comfort isn't cheap but not having a comfortable piece of furniture for your workplace could be even more costly. It is common to wonder: Why are desk chairs so expensive? And why does a person have to derail their entire savings on an ergonomic chair? Okay, a bit of exaggeration, but buying an ergonomic office chair is no walk in the park. Sure there are tons of options available, and people are still searching what is an ergonomic chair? But as much as the features and benefits appeal to everyone, the prices make many of us revert our decision.
If you have been one of those who belong to the disappointed crowd, then there is a good reason you need to understand: Why are good office chairs so expensive? Sure, there is no argument to put forward but considering what a great office chair for long hours offers, there is no harm in investing a little in your comfort.
Need of an Ergonomic Chair
An ergonomic chair is not new but one of the most popular additions to workplace furniture. Thanks to the many studies focused on comfort in the workplace for improved productivity and better employee health - ergonomic chairs are a must-have of today's world. Anyone aware of the ideology of what is an ergonomic chair and what it offers, will definitely not settle for an ordinary chair in any way.
An ergonomic office chair offers many amazing features and clearly answers why task chairs are expensive. Ergonomic chairs are conformed to each individual's uniqueness and allow the ease to sit and work for long hours. They are equipped with many features that are all focused on adjustability. Other than adjustability, ergonomic chairs are also fancy and lavish, adding grace to the workplace.
For instance, a mesh executive office chair (a part of the ergonomic chair family) adds more grace and versatility to your workplace than no other upholstery could add. Since style and comfort together are a rare combination, ergonomic chairs serve and live to the expectation of many workplaces worldwide.
Why Are Office Chairs So Expensive?
The expensive things are priced for a reason, and before you get all mad about the fact: Why office chairs are so expensive, it is better to know the reasons that lead to the high prices of these chairs. Not to mention the durability and reliability provided by these chairs, which make it a wise one-time investment for your workplace.
Comfort
They provide comfort. And work is something you shouldn't compromise your comfort for. Many types of research prove that physical fatigue in the workplace tires and drain the mind, thus causing lower productive spells. While you could be blaming other factors for not performing your best, the chair you are sitting on might be the culprit.
High-end office chairs or ergonomic chairs are usually lined with proper foaming and enough cushioning for a comfortable experience. The commercial-grade foam that usually forms the seating and back isn't cheap. Moreover, many ergonomic chairs are lined with memory foam, so they conform to each body shape and distribute the user's weight evenly.
For example, the ErgoChair Plus, along with a seamless, sturdy frame, has linings of cushion for a great feel against the bottom. Sitting on this chair for hours will not even give a hint of backache or pressure on your muscles.
Scientific Research
Secondly, the ergonomic chairs you see on the market highly-priced are not just made with style or choosing the right color for the seat. Rather, they result from years of research, scientific studies, experiments, failed prototypes, and case studies combined in one.
As much as these chairs add to the aesthetics, they are great for your body's comfort and health more than anything else. So the next time you get jump scares looking at the price of an ergonomic chair, keep in mind the research, planning, and execution steps spent bringing this product to reality. 
Quality
All the other features can indeed be combined to form a cheap chair. You can get cushioning, even adjustability, or seat tilts in a cheap priced edition of a work chair, but that doesn't guarantee you won't be wobbling, nor will your chair be making creepy sounds each time you move. And who can guarantee that the friction from your body won't damage the cushion?
High-quality products are expensive, which is why a good ergonomic chair seems expensive to most of us. Rather than searching for the cheapest options, it is necessary to remember that an expensive chair will be a long-term investment no matter how much it breaks your heart or bank at the moment.
Because they're constructed of materials like wood, metal, or high-end plastic, certain office chairs are more expensive. They come in a variety of fabrics and finishes and flexible mesh backs for improved ventilation.
These ergonomic seats are built to endure decades of sitting and working on them, which is why they're so much more expensive than other work chairs on the market. For instance, the ErgoChair is a modern work chair with many features offering comfort and durability. You might only look at the price, but the 250 pounds weight capacity and seamless movement do come at a price.
Features
Lastly, the more features you get in a product, the more it will cost you. And the same is the case with an office chair. Since each individual isn't the same width, height, or even weight, having the option to adjust a work chair is mandatory.
Height adjustment, seat tilt, footrest adjustment, neck rest adjustability, reclining, armrest adjustability are some of the features that make a work chair more desirable and user-friendly. A chair with more adjustments will be more costly.
Other modifications will be available, but they will cost more money because the chair will require additional parts. If you require extra assistance, these extra options may be useful. However, the good news is you can always cut up on the features and opt for a lower-priced option.
How Much Do Office Chairs Cost?
Office chairs cost anywhere from $100 to $1800, depending on the product you choose. You can get a great ergonomic chair for long hours of work for $400 to $800. Besides, some great chairs are even more reasonably priced. The more features you opt for, the greater price you will have to pay.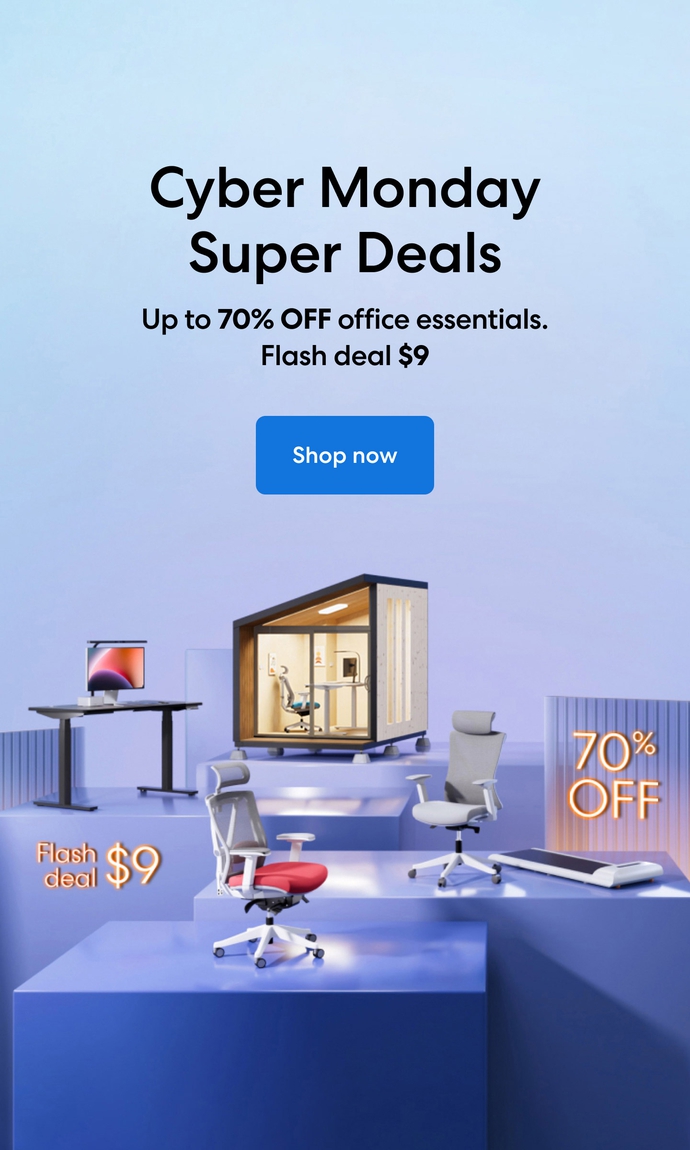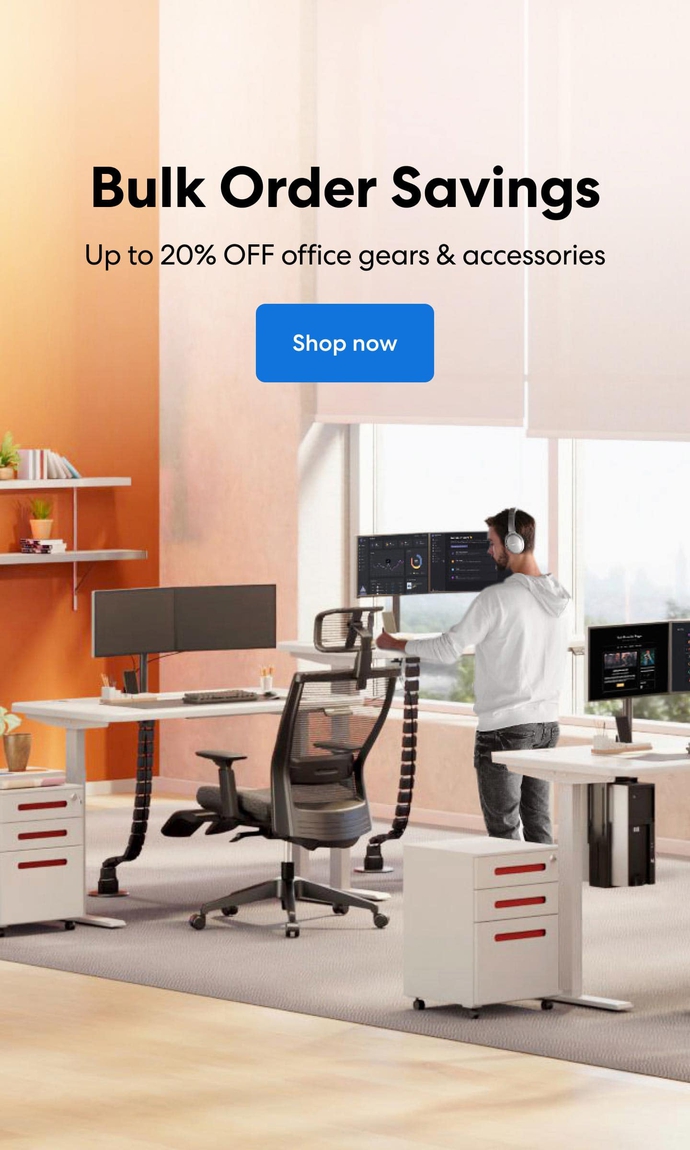 Subcribe newsletter and get $100 OFF.
Receive product updates, special offers, ergo tips, and inspiration form our team.