Smart Products
Prioritizing Health and Comfort With the Right Work Desk at Home

Autonomous
|
Aug 7, 2023
1,196 Views
With the increase in the popularity of working from home, many people are soon going to find themselves in need of a proper home office. A temporary workspace will no longer be adequate, so buying a good work desk for home use is going to be one of your top priorities. 
However, when looking for the best desk for working from home, most people make the mistake of focusing on the wrong attributes. Yes, cost and design are important considerations, but you should not make the mistake of choosing a desk that will not allow you to work comfortably. 
Over time, a desk that prioritizes your health and comfort is always the better option. This means you have to pay very close attention to the type of desk you buy, as well as the general desk setup that you go for. 
When these issues are considered, buying office desks for home use may seem a bit complicated. However, in reality, all you need is a bit of guidance when browsing through various types of home-work desks. This article will provide you with all the tips that you need, as well as some great examples of desks for home office use from Autonomous. 
Importance of Ergonomic Considerations for Home Workspaces
If you have been paying attention recently, you will by now know that one of the key considerations being looked at by office workers when buying furniture is ergonomics. This is a broad word that describes the various features of furniture that promote good health and comfort. 
Making sure that the work desk for home office use that you buy is designed ergonomically is one of the most important things you need to do. In that regard, buying a height-adjustable desk is becoming very popular. 
The importance of ergonomic considerations when buying home office furniture goes beyond good health. It has also been discovered that ergonomic desks and chairs help to improve the productivity of employees. Being able to alternate between sitting and standing is very helpful when trying to remain focused for long periods. 
However, if you want to enjoy the full benefits of an ergonomic desk, you also need to invest in a few handy standing desk accessories. The best desk for working from home is one that is accompanied by the right chair and other useful accessories, such as monitor stands and ergonomic desk mats.
Importance of a Proper Work Desk in Promoting Good Posture and Reducing Strain
Back pain is one of the leading complaints among office employees. There is also a huge correlation between sitting behind a desk all day and having poor posture. Do these issues sound familiar to you? Maybe it's high time you considered buying an ergonomic work desk for home offices. 
With the best desk for working from home, everything from the height adjustment features to the material used to make the desktop is carefully designed to promote good posture and help reduce strain even after working for long periods.
Looking at poor posture, you will find that the reason why many office workers suffer from it is that they are forced to stoop in awkward positions while working. In severe cases, the poor posture will be quite obvious and is often accompanied by lower back pain. 
Considering that your health should be your top priority, making sure you only use the right office desks for home-work is vital. You will be surprised at how quickly your posture begins to improve, and back pain is alleviated after buying the right types of home-work desks.
Tips on Selecting Ergonomic Work Desks That Prioritize User Comfort and Well-being at Home
Now that you know the importance of an ergonomic work desk for home office use, you might be wondering how on earth you will go about finding it. With so many options available, this is not always an easy task. 
However, the following simple tips will guide you in choosing the best desk for working from home on the market: 
Adjustable Height
When looking for proper ergonomic desks for home office use, the first thing you need to consider is whether or not the height can be easily adjusted. Nothing less than a stand-up desk will do. 
Ideally, try to find a desk with a wide range of height settings so that you can alternate between many different heights throughout the day. Once you have tried using a standing desk, you will find that going back to regular options will be difficult.
Desk Shape
One of the things that will have a huge impact on your productivity is the shape of your desk. Consider the difference between a long desk and an L-shaped standing desk. With the first one, you will regularly be required to move your chair to reach accessories at the far end, which will take up some of your time. 
However, with an L-shaped or corner desk, everything is kept within easy reach. This might seem like a small difference, but over time, these are the things that can affect your productivity.
Automatic Motor and Collision Sensor
If you can find one, getting a desk with an automatic motor is the best option. Many people buy standing desks with manual lift mechanisms but after a while, they will get tired of the added work and go for long periods without adjusting the height at all. 
A collision sensor is also a great addition, especially if you are working in a small office where your desk is likely to crash into nearby furniture while being lowered or raised. 
Material
Consider the type of material you choose. While this might not be the most important thing from an ergonomic standpoint, it does affect your comfort a great deal. You might find that you are a lot more comfortable working on a wood standing desk rather than a metal one.
Additional Features
Always be on the lookout for any additional features the desk might have that will affect your comfort and productivity. Laptop stands, extra drawers, and programmable keypads are just a few of the things that can make your life a lot easier when using your work desk for home office use. 
Top 10 Ergonomic Work Desks for Home Offices
Are you ready to buy yourself the best desk for working from home? Autonomous has a few great options that come highly recommended. Consider the following desks for home office use:
1. Autonomous SmartDesk Core
First on the list is a home standing desk that is designed to give you everything you would expect in an ergonomic desk. The Autonomous SmartDesk Core is designed to easily alternate between different height settings, from 29.4" to 48." Its solid steel frame can handle loads of up to 270 pounds with ease.
The desk has a dual electric motor that will make adjusting its height a breeze. Choose from three different desk sizes that all come with pre-drilled holes for your cables.
2. Autonomous SmartDesk Pro
One of the best smart desk options available at Autonomous is the SmartDesk Pro. This awesome desk is made of high-quality material that is designed to last a long time. To show this, Autonomous offers you an impressive seven-year warranty.
Adjusting the height is not a problem, even in a busy open-plan office. This is thanks to the 40 dB electric motor that is whisper-quiet. The SmartDesk Pro also allows you to enjoy a broader range of heights than the SmartDesk Core.
3. Autonomous SmartDesk Corner
Are you struggling with finding enough space to fit your desk because you have a small home office? The SmartDesk Corner from Autonomous may be the solution you are waiting for. It is designed to fit snuggly in the corner, leaving you a lot of room for other furniture.
The great thing about this desk is if you are sharing your office with someone else, there is no need to buy a second desk. Furthermore, the SmartDesk Corner can easily accommodate two workers without them having to disturb each other.
4. Autonomous SmartDesk Connect
One of the most technologically advanced desks you will find on the market is the Autonomous SmartDesk Connect. This awesome work desk for home use comes with a built-in keypad that can be linked to your mobile device to easily adjust the height. 
The solid steel frame allows this desk to carry up to 350 pounds, which means it is more than capable of handling any regular office work you throw at it.
5. EUREKA ERGONOMIC L60 L-shaped Standing Desk: Key Board Tray
If you are looking for a good quality L-shaped standing desk to squeeze into your little home office, look no further than the ergonomic L60 L-shaped standing desk from EUREKA. This desk is made of excellent high-quality material that will last you a lifetime. 
As a bonus, it comes with a very useful keyboard tray. This allows you to arrange your keyboard in the most comfortable position while typing, further enhancing the ergonomic features.
6. FENGE Electric Standing Desk: Two-tier Desktop
A great feature to look out for when shopping for the best desk for working from home is a two-tier desktop. Not many standing desks come with this feature, but that is exactly what you get when you buy the FENGE electric standing desk.
The advantage of such a feature is that it gives you a little bit of extra storage space on your desk for paperwork, files, or other small accessories. It also allows you to have your computer at a good height for ergonomic posture.
7. Nexera Arobas Desk with Drawer
When you have a lot of paperwork and accessories that need storage, you need to consider buying a computer desk with hutch storage features or a good set of drawers. A great option is the home office desk with drawers from Nexera. Say goodbye to all your storage problems with this versatile desk.
8. Kowo K305 Standing Desk: USB Port and Wireless Charging Station
These days, with each person usually having so many electronic devices to carry, one of the biggest problems is finding a good place to charge them. Thankfully, the Kowo K305 standing desk has a solution. This desk comes with a USB port as well as a wireless charging station, meaning whatever device you have, keeping it fully charged will not be a problem.
9. Mount-It! Large Height Adjustable Rolling Stand-up Desk
There are times when you will find yourself having to move your workstation around the office to accommodate your fellow workers. This is usually the case when you are sharing an office with limited space. That is when you will need a desk with wheels, such as the height-adjustable rolling stand-up desk from Mount It!
10. Aiterminal Ergonomic Tempered Glass Desk: USB ports /4 programmable
If you are looking for a unique small computer desk, consider the glass-top standing desk from Aiterminal. You can place your workstation close to a window and enjoy how the natural light reflects off the glass top.
Final Thought 
Do you care about your health, posture, and comfort? In that case, you will love the great standing desk options in this article. Having ergonomic furniture is the least that you can do for yourself in 2023. Autonomous has a huge selection of great desks for you to consider.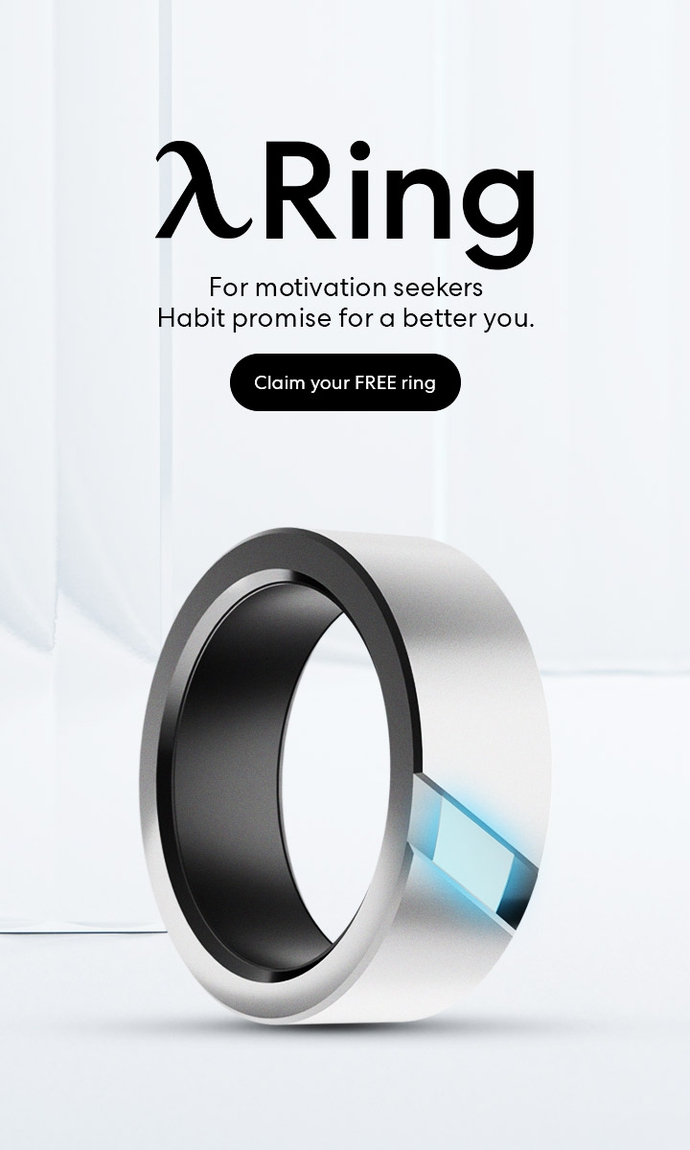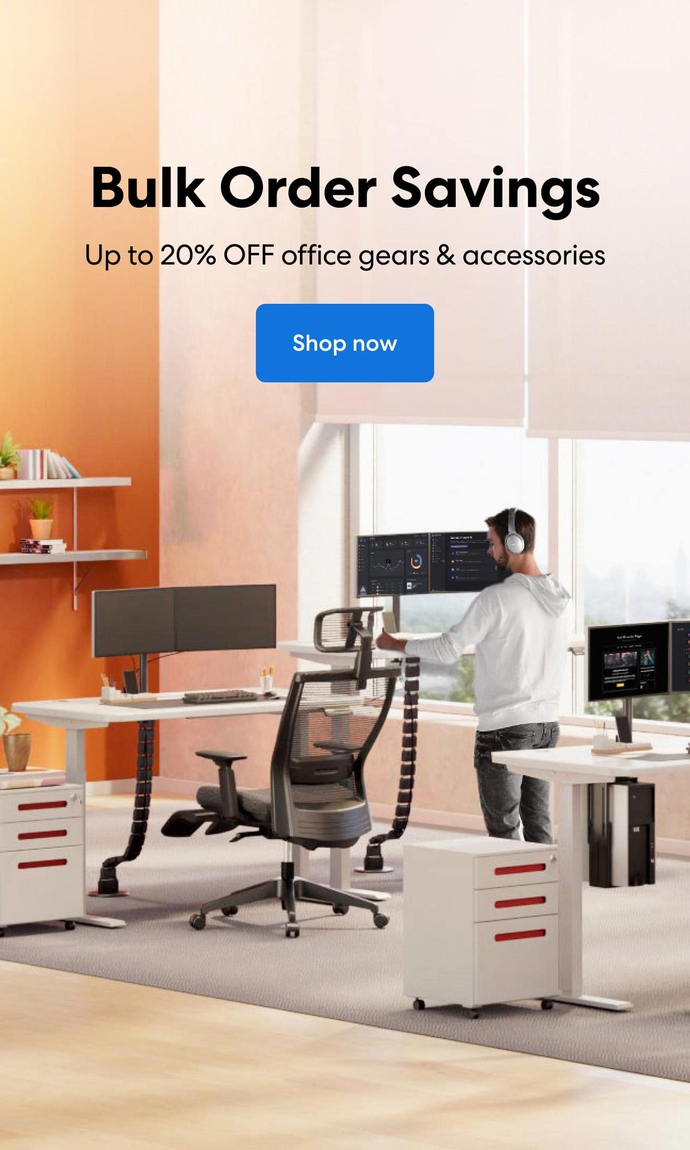 Subcribe newsletter and get $100 OFF.
Receive product updates, special offers, ergo tips, and inspiration form our team.