Smart Products
Five Expert Tips for Choosing and Using a Chair Seat Cover

Autonomous
|
Feb 9, 2023
777 Views
Chair seat covers are important components of any home/office decor. They not only provide back-pain relief and support for long hours but can also protect the furniture from long-term damage or wear and tear. 
Office-goers, in particular, should invest in a chair cover and cushion that meets all the necessary criteria for support, longevity, and style. Doing so will ensure a comfortable and productive workspace.
Tips for Choosing and Using a Chair Seat Cover
1. Where Should I Use Seat Covers and Cushions?
As working professionals, we are often tasked with long hours at a desk, often with little to no time for breaks. In order to ensure that our productivity and performance remain high, having a supportive chair and seat cushion is paramount. 
Chair seat protectors make all the difference in maintaining proper posture and form during extended periods of sitting. However, when and where should you use them, anyway?
In the Office
Using ergonomic chairs and seat cushions is essential for employees looking to have a comfortable time at the office.  
Throwing on an office chair seat cover on your existing furniture will also give them an extra layer of protection against wear and tear. Additionally, such covers can also provide support and provide a stylish look to your workspace.
The Dining Room
People usually spend hours talking at the dining table, as mealtime is the best way to connect with your loved ones. As such, it's normal for you to be sitting for a long time in one position, so why not throw in a seat cushion and cover for your dining chairs too?  
Seat covers for chairs come in a range of materials, such as leather or even velvet. They're great for increasing the aesthetics of a space and also offer cushioning and support. Look for water-resistant covers to prevent accidental staining.  
Outdoor Areas
Spending quality time on a patio or backyard is an activity most of us enjoy – so it's important to ensure what you sit on is comfortable too. Chair seat covers for outdoor spaces are a little different than what you'd buy for indoor areas.  
Due to humidity levels and damp environments, investing in a hard cushion for the furniture is ideal. As a result, the seat covers should also be water-resistant, such as closed-cell foam material. However, note that this fabric is quite expensive. 
2. Choosing the Right Size for Chair Seat Covers and Cushions
It can be quite hard to determine the right size for seat covers and cushions, but it can still be done by taking the correct measurements. 
Check Horizontally and Vertically
When measuring seat covers for chairs, it is important to note the depth, width, and thickness of the seat itself. The depth is the measurement from the bottom to the top and should be taken from both the front and the back.  
On the other hand, the width of the seat should be measured horizontally, from both the left side and the right side. You can get the thickness of the cushion by deducting the height from your measurements.
Select Patterns
Once you have this data down, it is important to know the pattern and template for the seat covers. Most manufacturers will have a stock seating size chart that you can use as a reference when ordering. This will help you get your measurements right and ensure that the covers fit as desired. 
There are generic sizes that generally work on office chairs with the same measurements, but you may want a more custom look. In this case, you can look for chair seat protectors that are specifically designed for a particular model. 
3. What Foam Works Best for Chair Cushions?
Choosing the right foam for chair cushions is essential to ensure optimal comfort and durability – not only for employees but for anyone who spends a lot of time seated in a chair. 
Polyurethane
The most affordable yet suitable option for chair cushions is polyurethane foam. It comes in various densities, ranging from low to high.  
Low-density PU foam tends to be soft and comfortable and is generally found in cheaper cushions. On the other hand, high-density PU foam is firm, offers better support, and is generally a bit pricier.
Closed-cell
This is a great alternative to polyurethane because it is naturally waterproof and also provides superior comfort.  
While it's pricier than PU, it does not squeak or require a lot of maintenance. The closed-cell foam also provides good insulation for the chair's body and is often used in the manufacturing of seat cushions for outdoor spaces. 
4. Figuring Out How Thick Your Seat and Chair Cushions Should Be
When it comes to the ideal cushion thickness, the general rule of thumb is to aim for 3-8 inches, depending on the size and shape of the chair. 
If you select too-thin cushions, this can make sitting for extended periods of time less comfortable or decrease the overall life of the product. 
The main thing to remember about the ideal cushion thickness for a chair seat is that it must be comfortable for people to sit for long hours. One of the best ways to achieve this is to find cushions that have a medium thickness and are designed with the correct amount of padding to provide an optimal seating experience. 
One of the easiest ways to ensure your furniture is as comfortable as possible is to use seat covers for chairs. 
5. Washing a Seat Cushion – What You Need to Know
Keeping your seating upholstery clean can be a tedious task, but it doesn't have to be. With the right tips and tricks, you can easily restore your cushion's look and make it feel like new again.
Clean Small Sections
When washing your chair seat covers, the first thing to do is to remove the protector from the cushion. Take off a small section of the cover at a time, and wash it separately from the foam.
Use Soft-Shampoo
Once removed completely, it's time to assess the condition of the cushion before washing.
Your cushion should be washed using either an upholstery shampoo or a mild detergent mixed with warm water. 
Air-dry Only
Lastly, use a soft cloth to squeeze out any excess water, and allow it to air-dry under the sun. It's important to remember that you should never put the cushion directly in a washing machine, as this can damage it. Always hand-wash it with soft shampoos.  
Choosing the Right Material for Chair Seat Protectors
There are various types of cover materials for chairs available, from affordable to high-end, making it difficult to decide which is the best option for you. 
Vinyl
If you're looking for an inexpensive cover option for chair cushions that's easy to care for, vinyl is a great choice. This material is water-resistant and provides a good cushioning effect for your chair's seat.  
The downside of vinyl seat covers is that they tend to retain heat and can cause sweating on hot days.
Leather
On the other hand, for those looking for a chair seat cover with a bit of class, leather chair covers are a great choice.  
Not only do they provide a luxurious look and feel, but they also provide superior protection against stains and wear. Leather might be pricier than other materials, but it is very long-lasting and attractive. 
How to Find a Comfortable and Ergonomic Office Chair?
A comfortable and ergonomic office stool is essential for anyone who spends long hours working at their desk. In today's competitive world, having a chair that provides correct posture and comfort is vital for productivity, motivation, and concentration. 
Size
The first step is to find the right size chair that fits your body type. Make sure to adjust the height and width so that your feet lie flat on the floor and you can easily rest your arms on the armrests. Next, consider the features of a chair, such as a headrest, backrest, material, and base.
Adjustability
There is a vast range of options available for those who want to buy an ergonomic office chair. Reclining chairs are one such option and are great for those who want to relax and take the pressure off their body.  
On the other hand, you can also invest in an eco-friendly office chair for a change. An office chair with adjustable seat depth prevents the need for you to additionally purchase padded cushions.  
Materials
Apart from size and features, it is also important to consider the materials used for the chair's upholstery, padding, and cushioning.  
The best orthopedic seat cushions are made of memory foam or gel material. Mesh chairs, on the other hand, are lightweight and breathable, providing cooling support. Vinyl and leather upholstery are popular because they can easily be cleaned and come in various colors. 
Besides the comfort and additional features of a reclining ergonomic chair, you will also want to protect it with covers. An office chair seat cover is the best way to protect your furniture from everyday wear and tear.  
Leather chair covers are ideal if you want a classic and stylish look. You can also find specialized chair seat protectors with grips to keep the furniture in place.
What to Consider When Choosing an Office Chair?
Since not all office chairs are created equal, you need to be careful when it comes to choosing the right one for your specific workstation and individual needs. To make sure you get the most out of your purchase, there are a few important factors to consider when shopping for one. 
Mesh vs. Leather Chairs
The first thing to consider when shopping for an ergonomic chair is the type of material used. Mesh chairs are lightweight and breathable but may not provide the same level of comfort and support as leather chairs. 
On the other hand, the latter alternative is more expensive, although long-lasting and very durable.  
Chair Seat Covers
You should also consider the office chair seat cover for the furniture. The best ergonomic chair will have a comfortable backrest coupled with breathable seat material (either leather, mesh, PU, or closed-cell foam).  
What Are the Best Chair Seat Covers Like?
Whether it's for work or your home office, having the right seat covers can make a world of difference. Chair seat covers are an excellent way to keep your seating area looking neat and tidy while also offering protection from spills and other damage. 
Machine-washable
When it comes to selecting an office chair seat cover, there are a few things to consider. Firstly, is it machine washable? Having the ability to simply pop the covers in a washing machine is a huge bonus, as it means that spills and stains can be taken care of with minimal effort.
Anti-slip
You'll also want to look for chair seat covers that are anti-slip and durable. This will ensure maximum grip between the furniture and its covers. The material should also be wrinkle-resistant and waterproof, so you can keep it looking fresh and maintain its form. 
Easy Installation
Zippers are also a great addition to have on your chair seat protectors, as they'll help secure the covers in place, while rounded corners make them look better overall. Look for products that fit perfectly to the chair's contours and won't move or ride up while you sit.
Versatile
Many chair seat covers are designed to fit multiple chairs, allowing you to cover all your seating areas without having to purchase protectors for each individual piece of furniture.  
Finding a cover design that suits your office aesthetic and is also comfortable for you is a great way to ensure you get the most out of your new purchase. 
When you're looking for chair seat covers for your office furniture, you want to be sure that the products are perfect for your needs. From leather covers for a professional look to washable protectors for convenience, there are tons of different options to choose from. 
Conclusion
Chair seat covers and foamy cushions are chair accessories that can add a new level of style and protection to your furniture. 
Not only do they bring a bit of color to an otherwise dull and lifeless office, but they also protect the delicate upholstery of the chairs from damage that can be caused by spills, wear and tear, and dirt. 
There is a wide variety of quality fabrics and materials to choose from; however, only a few may stand out more than others. Choose one that fits your needs and blends in well with the overall room aesthetic.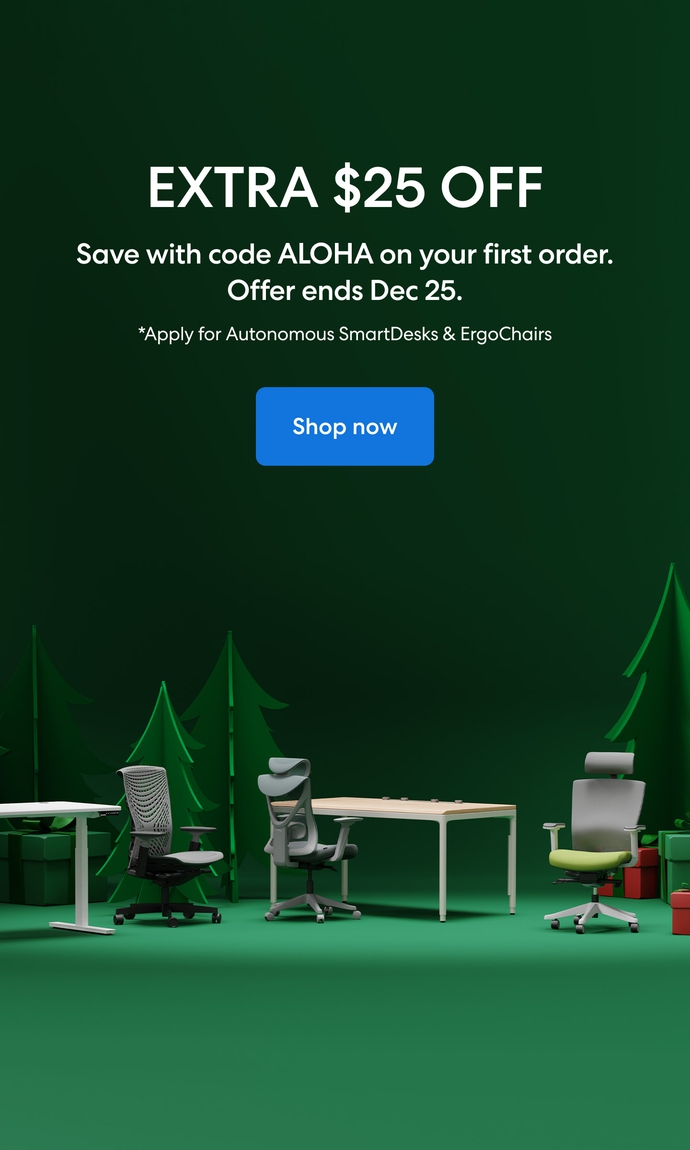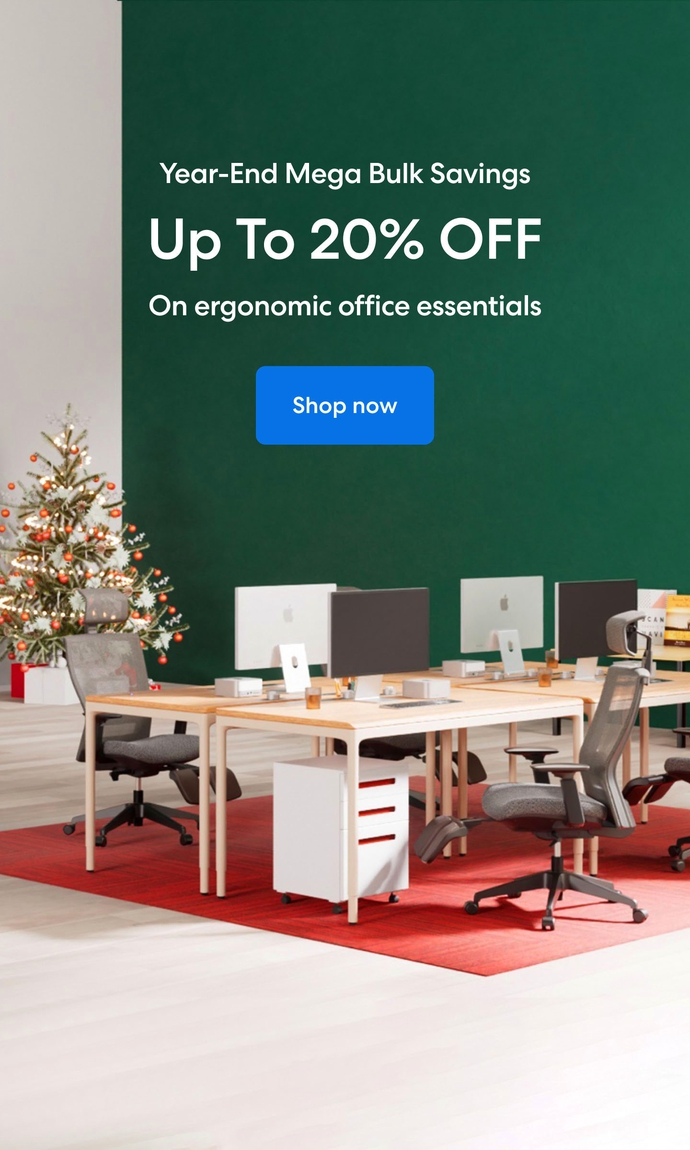 Subcribe newsletter and get $100 OFF.
Receive product updates, special offers, ergo tips, and inspiration form our team.