Latest Updates
Got Your Stimulus Check? Invest in Your Future with $170 off

Autonomous
|
Apr 21, 2020
3,310 Views
Our stimulus checks are here! Well...mostly. As we all cope with this new reality that may last for months—perhaps well into next year—government relief checks may be a lifeline for many who are out of work and may provide much-needed support to families and working professionals who are adjusting to that stay-at-home lifestyle.
While some of us wait for our checks to arrive by mail, many eligible recipients have already begun to receive their stimulus payments via direct deposit. For those of us fortunate enough to keep our jobs and maintain a steady income during this global crisis, what's the smartest way to use these new funds?
Giving Back and Investing in the Future
Since the government can't possibly take into account those who need the most financial support during this crisis, many check recipients are using their funds to give back and support the unemployed. There are also numerous charity organizations and medical institutions that are helping fight COVID-199.
However, many of us may be interested in using that money to invest in the future. One way in which many experts predict the world's economy will permanently change is the ubiquity of a distributed workforce. It is therefore likely that many of us who have transitioned to working from home will stay at home, at least some of the time, even after the pandemic is over.
Fortunately, Autonomous Inc offers some of the most affordable and high-quality ergonomic home office furniture on the market. Thanks to its vast distribution network, creative and innovative in-house engineering team, and its commitment to using quality materials, Autonomous' furniture has seen a surge of popularity in recent months as more and more working professionals invest in their home offices.
Autonomous Leads with Affordable Ergonomic Home Office Furniture
The best-selling ErgoChair 2 features over 8 different adjustment points to ensure that the chair suits each and every unique body type perfectly to maintain optimal posture and unparalleled comfort. It's minimalist and modern design, as well as variety of color combinations, mean it's ideally suited to complement the interior decor of any home. Its high-quality materials make it a long-term health investment that is sure to benefit users for years to come.
While seated posture is important, more and more working professionals are turning to height-adjustable desks to increase the flexibility of their workstations and combat the ill effects of a sedentary lifestyle by alternating between seated and standing positions throughout the day. The SmartDesk 2 Premium is Autonomous' best offering, with a remarkably affordable price tag and sturdy construction built to last. Best of all it's customizable with different colors, desktops, and finishes that ensure the desk fits into your space perfectly.
There's never been a better time to invest your stimulus check into working smarter at home with a limited-time $170 discount on SmartDesk 2 Premium! Order now to save, and you'll receive a 7-year warranty and fast shipping so you can start working smart from home right away.
Pair your standing desk with an ergonomic home office chair for the ultimate combo that ensures you sit—and stand—as comfortably as possible. Give yourself that midday boost, and keep your energy levels up with a height-adjustable desk built to last for years. 
Video ads for product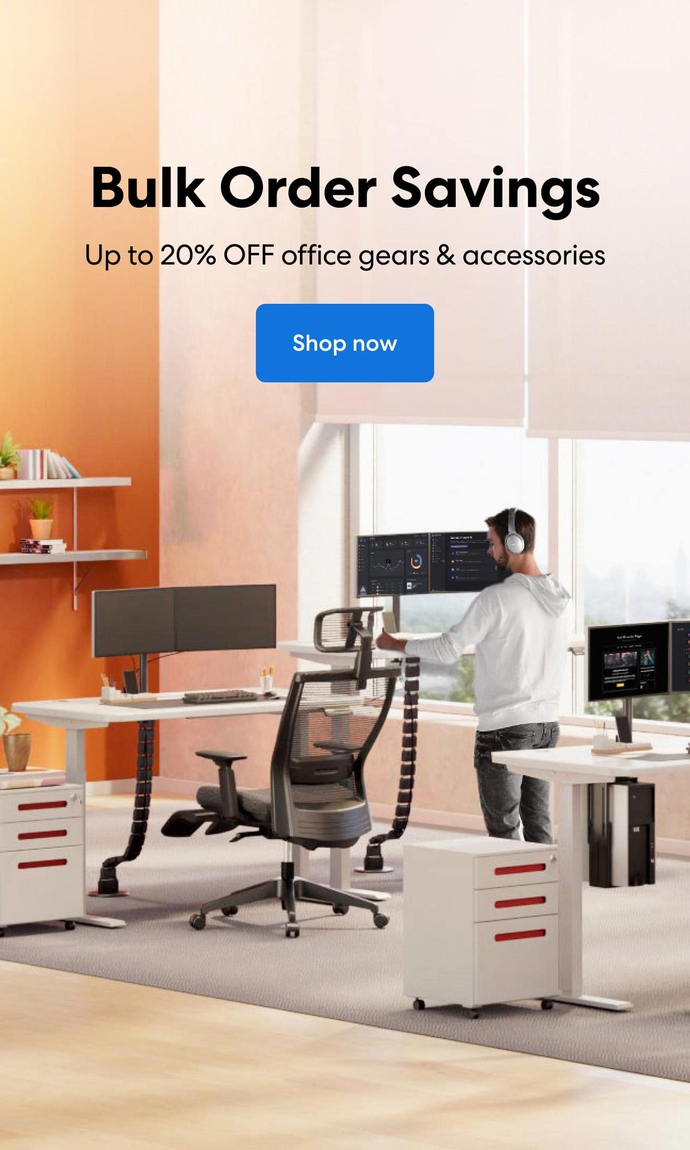 Subcribe newsletter and get $100 OFF.
Receive product updates, special offers, ergo tips, and inspiration form our team.