Workplace Inspiration
A Comprehensive Guide on How to Build a Shed Ramp

Robert Johnson
|
Oct 2, 2023
1,349 Views
Do you own a shed and find it difficult to move lawn mowers and other heavy equipment in and out of it? You can solve these problems by building a shed ramp. 
Constructing a shed ramp lets you preserve your shed and the equipment stored inside it. You also save time and reduce physical labor. However, many people interested in a shed ramp wonder if it's better to do it themselves or buy it pre-made. 
We're exploring the considerations you should make, the steps to build a shed ramp, the various types of shed ramps available, and shed ramp ideas to get you started. Our comprehensive guide also takes you through the frequently asked questions that come with building an outdoor shed ramp.
If you're looking to take the next step and improve the way you use your small garden shed, we've got you covered with everything there is to know about building a DIY shed ramp. 
Why You Should Use a Shed Ramp?
Outdoor shed ramps are a great addition to any shed for several reasons. Firstly, a shed ramp makes it easier to move heavy machinery and equipment in and out of your shed. This reduces the risk of accidents while preventing strain on your back. A well-constructed shed ramp also betters the overall accessibility and functionality of your outdoor storage space.
Benefits of Using a Shed Ramp
Using a shed ramp provides many benefits that offer more convenience and functionality to your outdoor storage space. Here are some of the most liked benefits of using a shed ramp: 
Better Safety
Safety is vital when moving heavy items. A shed ramp reduces the risk of injuries and accidents. That's because these shed ramps create a stable path, which reduces the chance of dropping or tipping items and causing harm to you or others.
Ease of Access
The most prevalent benefit of using a shed ramp is improved accessibility. You don't need to lift heavy equipment or items. Whether you're rolling a wheelbarrow, lawnmower, or other heavy objects, your shed ramp offers a smooth include for ease of movement. 
Preserved Equipment and Shed
Investing in a shed ramp protects the items you store inside and the shed's floor. Without a ramp, you're left to drag heavy objects across the shed floor, which causes wear and tear. 
However, you can easily roll items in and out of your shed when you've got a ramp attached to your shed. This helps prevent damage to your shed and preserves your equipment's condition. 
Saved Time and Effort
You may need to spend extra time and effort moving items in and out of your shed if you don't have a shed ramp. These shed ramps streamline the process of loving items in and out of your shed. This allows you to complete any tasks without physical strain and in a quicker way. 
Better Customization
You gain the opportunity to customize your shed ramp to fit your shed's specific requirements when you build it yourself. That's because you can choose the design, length, and slope that best works with your needs while complementing the prefab ADUs and shed's aesthetics.
Accessibility for Everyone
Shed ramps are beneficial for able-bodied individuals and those who have mobility challenges. A ramp ensures everyone can use the space. If you have individuals with disabilities or elderly family members who need to access the shed, this space is accessible to them.
Increased Shed Value
A shed with a well-constructed ramp adds value to your home if you ever decide to sell your property. That's because potential buyers will likely appreciate the accessibility and convenience it offers. 
Enhanced Weather Resistance
A well-constructed shed ramp is equipped to withstand many weather conditions. You can easily treat these shed ramps with sealant or paint to enhance durability. These treatments also work to protect shed ramps from UV rays, moisture, and temperature fluctuations.
Added Versatility
Besides added accessibility, a shed ramp is also a versatile addition to your outdoor storage space. These modular sheds can serve multiple purposes depending on the design. An example could be a shed with a wide platform at the top, which can also work as a seating area or workbench. 
Cost-Effectiveness
You can easily improve your shed's functionality without breaking the bank. That's because a shed ramp can be a relatively cheap DIY project. Think about the cost-saving you'd have when compared to the potential costs involved in repairing damages to your shed from dragging heavy items. 
Types of Shed Ramps
You have many options to choose from when it comes to shed ramps. Each outdoor shed ramp comes with its own set of advantages and disadvantages. Here are some of the most popular shed ramps available: 
Metal Shed Ramps
A metal shed ramp is known for its strength and durability. These metal shed ramps are great for sheds that need heavy-duty loading. However, these ramps are likely to rust if maintenance isn't done regularly.  
Wooden Shed Ramps
A wooden shed ramp is a popular choice because of its versatility and affordability. These wooden shed ramps are generally easy to build and can be customized to fit your shed's specific needs. 
Prefabricated Shed Ramps
Prefabricated shed ramps are an excellent option if you prefer a hassle-free solution. These ramps are available in many different materials and sizes. This allows you to choose one that suits your exact needs.
How to Build a Shed Ramp
We've already established that a shed ramp is an excellent addition to any outdoor storage space, but do you know how easy it is to build a shed ramp? This step-by-step guide breaks down the shed ramp building process to help you save time and money: 
Step 1: Gather Your Materials
Before you can start building your outdoor shed ramp, you need to gather the necessary tools and materials. You require metal or wood for the ramp, as well as decking boards, framing materials, paint or sealant, and screws.
Step 2: Measure and Plan
You want to take accurate measurements before you begin building. To do this, measure the distance from the shed to the ground and the height of your shed threshold. Once you've collected these measurements, you want to plan the ramp's length and slope accordingly. This will provide a gradual and safe incline.
Step 3: Construct the Frame
Next, you'll start building the ramp's frame with your selected material. During this frame construction, you should focus on it being sturdy and correctly anchored to your shed.
Step 4: Add Decking
Once your shed frame is good, you want to attach decking boards to the frame. This will offer a smooth surface for wheeling items in and out of your prefab garden shed. 
Step 5: Install Handrails
This step in our shred ramp construction guide is optional, but you should consider adding handrails for safety. This is especially true if the ramp you're constructing is relatively steep. It's always a great idea to include a handrail because of the support and stability it offers. 
Step 6: Seal or Paint
Finally, you want to protect your shed ramp from the elements. You can do this by painting it or applying sealant. This step in the shed ramp construction process offers an aesthetic touch.
Shed Ramp Ideas to Spark Your Next Project
Like shed floor ideas that can help make the construction process easy, we've got shed ramp ideas to help you get inspired. 
You might be stuck at the designing part of your shed ramp construction. It can be difficult putting together a design that you think could work with your shed. 
That's why we've put together a list of different shed ramp ideas to spark your imagination and help you with the design process. Here are some of the most common shed ramp ideas:
Multi-Purpose Ramps
You should consider building a ramp that serves many different purposes. This can include a seating space or storage area. 
Decorative Ramps
You can easily incorporate decorative elements into your shed ramp's design. This can include colors and patterns, which makes it more visually appealing. 
Zigzag Ramps
Zigzag ramps can be a stylish choice if you want a unique look or have limited space to work with. These zigzag ramps also add character to your property's area.
What Are the Costs of Building a DIY Shed Ramp?
You might wonder, "What is the cost to build a shed ramp?" We've got you covered. Here are some of the factors affecting the cost of building your DIY shed ramp: 
Material Costs
Based on the materials you choose, the cost of building a DIY shed ramp can vary. Metal ramps are more expensive, while wooden ramps are known for being more budget-friendly. 
Cost vs. Benefits
When you're evaluating the cost of your shed ramp, you want to consider the long-term benefits of constructing your outdoor shed ramp. These benefits might include safety and convenience. 
Hiring a Professional vs. DIY
Even though building a DIY shed ramp can save money on labor costs, it also requires effort and time. Hiring a professional will ensure a well-constructed ramp, but this often comes at a higher cost. 
DIY Shed Ramp vs. Purchased Shed Ramp
Here are some pros and cons of buying a shed ramp versus building it yourself: 
Pro of Buying a Shed Ramp: It's convenient and saves you time. 
Con of Buying a Shed Ramp: Your purchased shed ramp might not be customized to your specific shed dimensions. 
Pro of Building a Shed Ramp: Building your own shed ramp can be more cost-effective and allows for customization. 
Con of Building a Shed Ramp: DIY skills and time are required to build a shed ramp.
Frequently Asked Questions
Many people have a list of questions about how to build a shed ramp. Here are the answers to some of the most common questions about DIY shed ramps. 
Do I need a permit to build a shed ramp?
Regulations are likely to vary by location. This is why you should check with local authorities to understand if a permit is needed for your shed ramp building. 
Can I customize the ramp design?
Yes, you can easily customize your shed's design to match your shed's requirements and aesthetics. 
How long does it take to build a shed ramp?
How long a shed ramp construction takes depends on your ramp's complexity and your experience. More intricate ramp designs might take longer, while simple designs can be finished in a day. 
What tools do I need to build a shed ramp?
The specific tools you might need will vary based on your chosen design. However, common tools might include a drill, saw, screws, level, and measuring tape. 
Wrapping It Up
Building a shed ramp is a cost-effective and practical solution to improve your shed's accessibility. Whether you decide to purchase a premade ramp for an outdoor shed or build your own, the benefits of safety, convenience, and easy access make it an invaluable addition to your shed. 
Now that we've taken you through how to build a shed ramp, the cost considerations, and the different ramp types, you're empowered to make an informed decision to better your shed's functionality. Remember not to let awkward maneuvers and heavy lifting tarnish your shed's usability. Build or invest in the right shed ramp for your property today.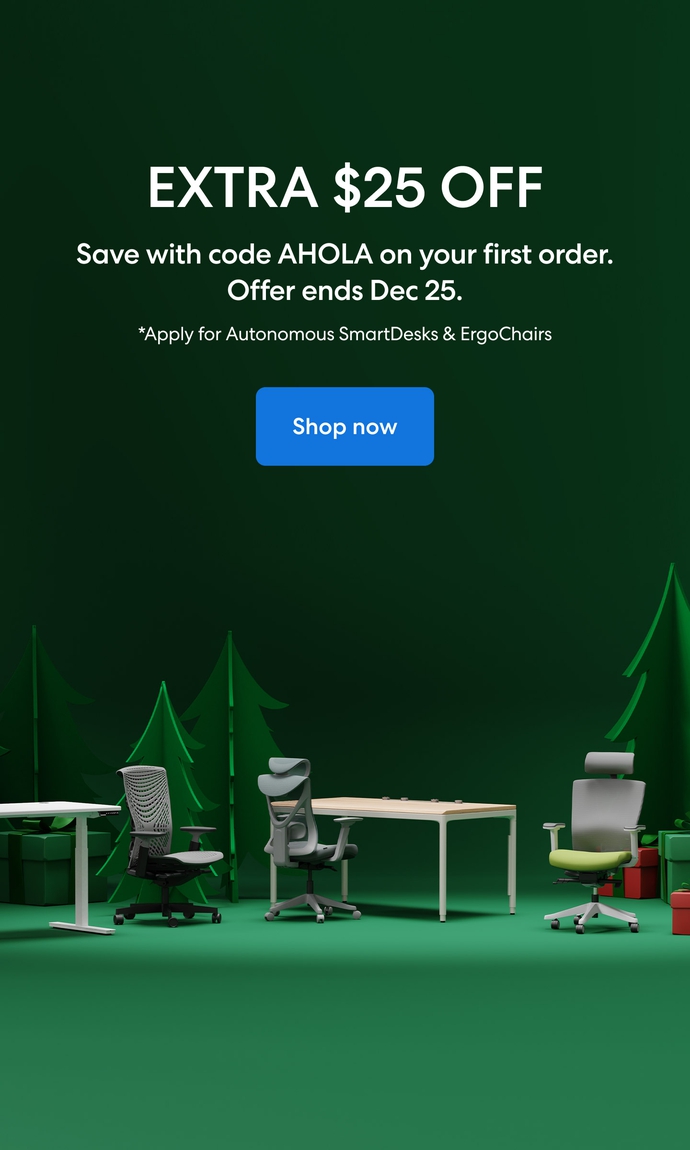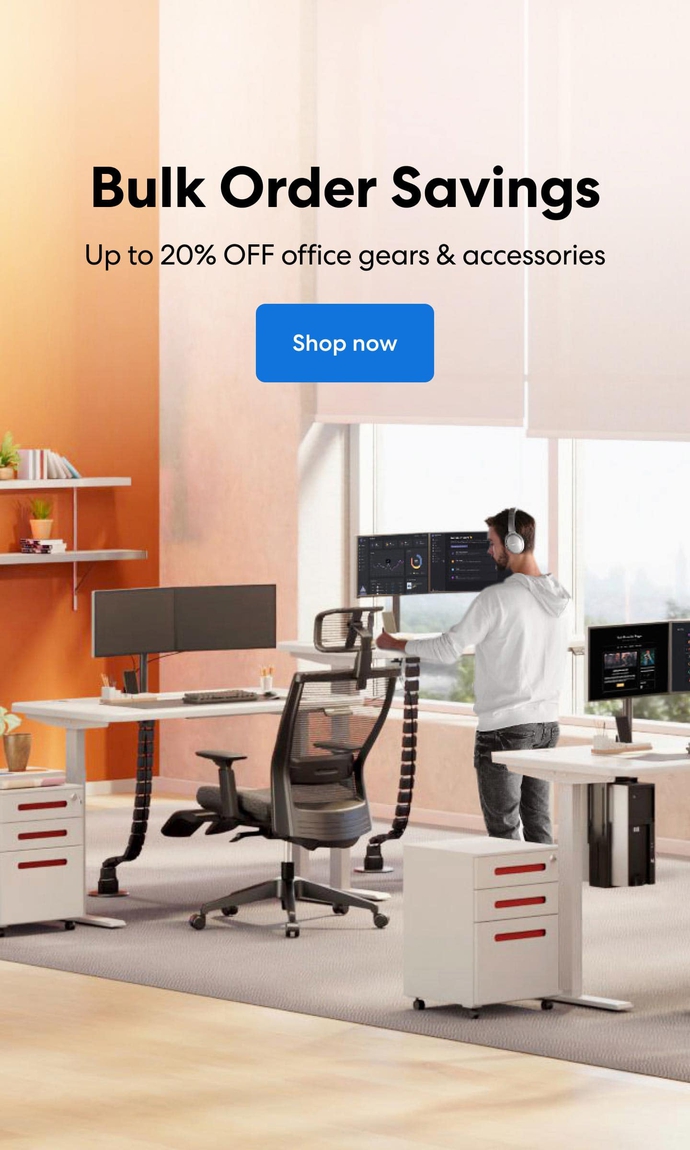 Subcribe newsletter and get $100 OFF.
Receive product updates, special offers, ergo tips, and inspiration form our team.