The gaming setup is no longer a dusty corner with an old table in a spare room. Modern gaming setups are all about a healthy posture and active sitting style and also encourage the role of aesthetics in a gaming setup. A small room computer setup can be a cheap and effective way to efficiently set up your gaming corner without compromising on looks, efficiency, and the fun one loves to have when gaming. The best computer room setup combines smart ideas, great designs, the right gaming furniture, and multiple factors, which all combine to deliver a mesmerizing gaming experience.
This article will cover the must-haves of a home computer room setup and the best tips to create a computer setup in a room regardless of size.
Tips To Build A Cool Computer Room Setups
Just like a small office setup, a small room gaming setup can be created in a small space if you have a way of choosing the right furniture, the best gaming essentials, and the right pick of gaming accessories. Below are some tips and essentials you must buy to create a productive living room computer setup, whether it's for gaming or your minimalist small office design.
Consider the Space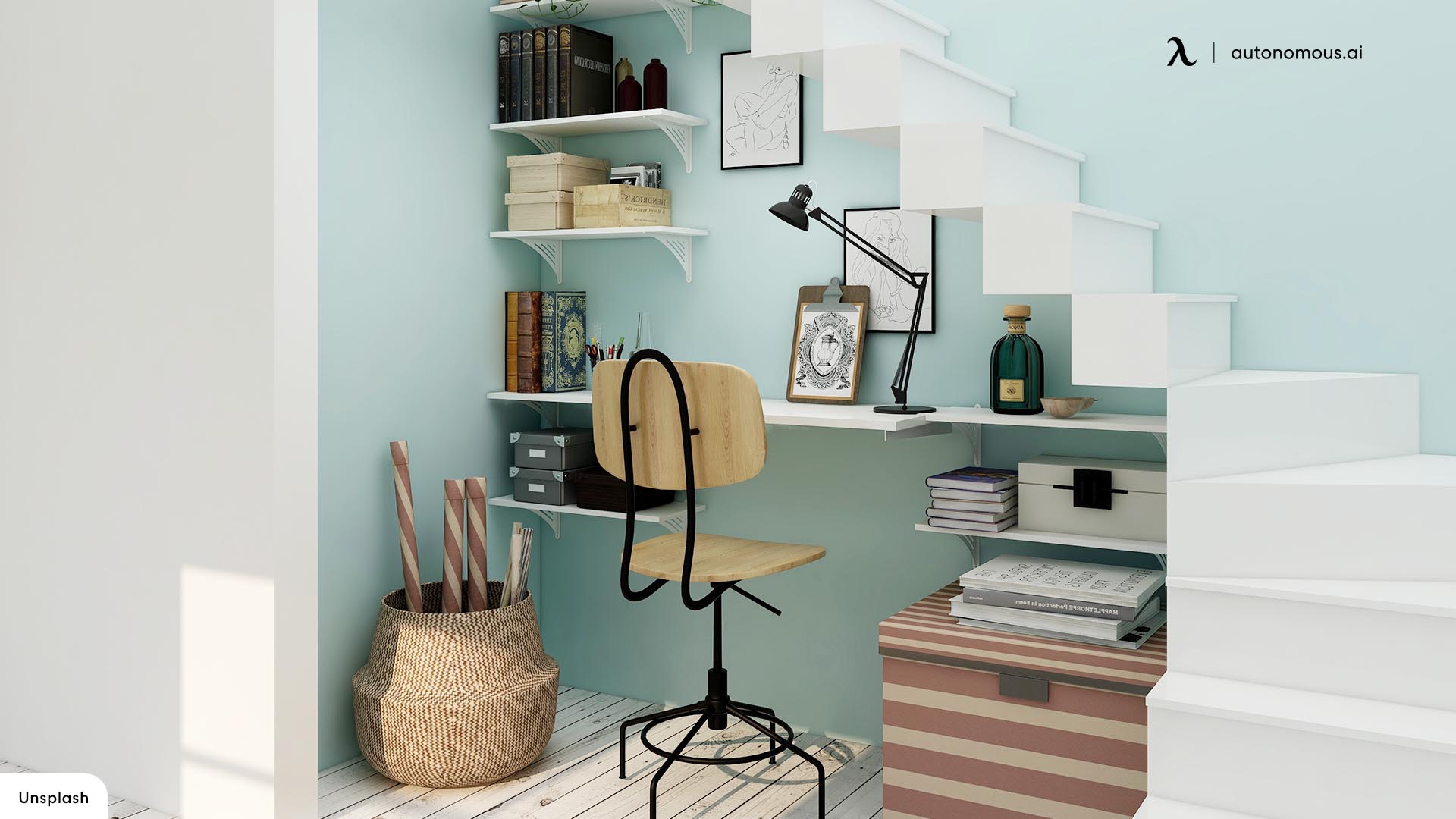 When creating a small room computer setup, the first thing one should do is to consider the space available. This will help you choose the right furniture and space for accessories and rule out the unneeded things from your computer setup.
Remember one thing, whether it is a working setup or a gaming setup, having a clutter-free space is essential for the desired level of productivity. Thus the first step you take when thinking about a computer setup in a room is the space available and the space you wish to dedicate to the computer setup. It doesn't have to be large enough to cover the entire room and it is also essential that your computer room has some free space to it so the place doesn't seem too cluttered.
You probably are wrong if you think that any surface would do when talking about a gaming desk or a computer set up for any other purpose. The right desk needs to be sufficient in many ways to create an ideal and ergonomic computer setup. Even though tons of factors matter when opting for a desk for modern small home office ideas, choosing a desk is no less than a challenge.
You will be looking at multiple factors, such as the desk size, type, shape, design, weight capacity, and looks. Choose a desk with a large, flat surface that comfortably fits your monitors, keyboard, mouse, and other attachments. Choose a gaming desk with storage shelves or drawers underneath to keep your games, controllers, and other equipment organized.
Some even have a shelf to keep your computer off the floor and adequately ventilated and cup holders to reduce the risk of spills. And if you are opting for a particular theme or type of gaming setup, a tempered glass standing desk will help you do the job of functionality and looks perfectly.
The Right Chair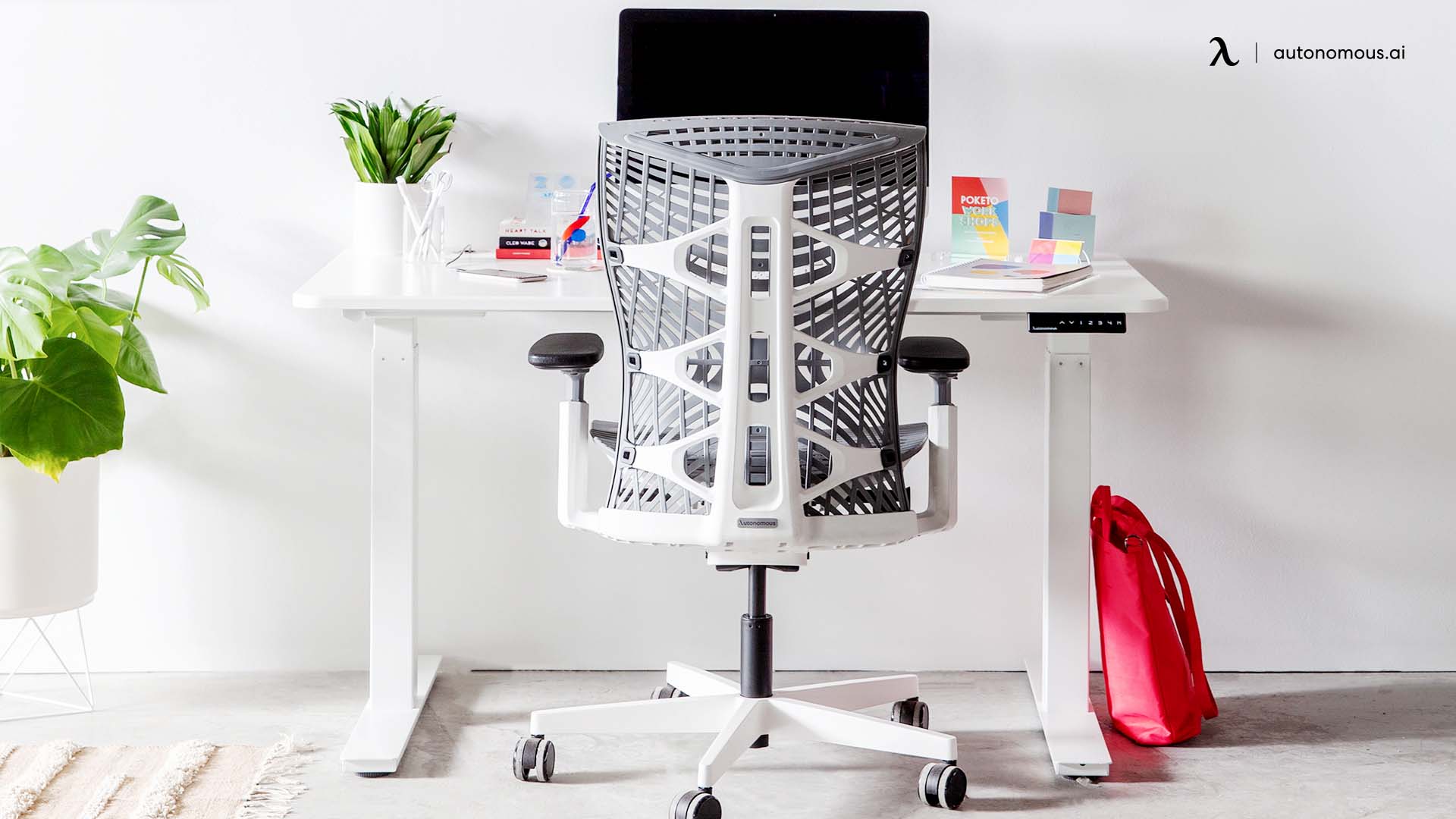 Work and computer chairs are a million-dollar industry with products sold and loved by customers worldwide. Without a proper chair in a small room computer setup, your work or gaming setup is about fatigue, back problems, and poor gaming results. An ergonomic chair for gaming is the best fit, and you can use it both for gaming and work purposes.
But when it comes to a gaming chair, you can get a computer ergonomic chair with the element of looks added. Gaming chairs are also more regal and huge in design than office ergonomic chairs because they have extra padding and cushioning. The choice of a gaming chair alone can help you create an inspirational gaming setup where you will find yourself more active than before.
Monitors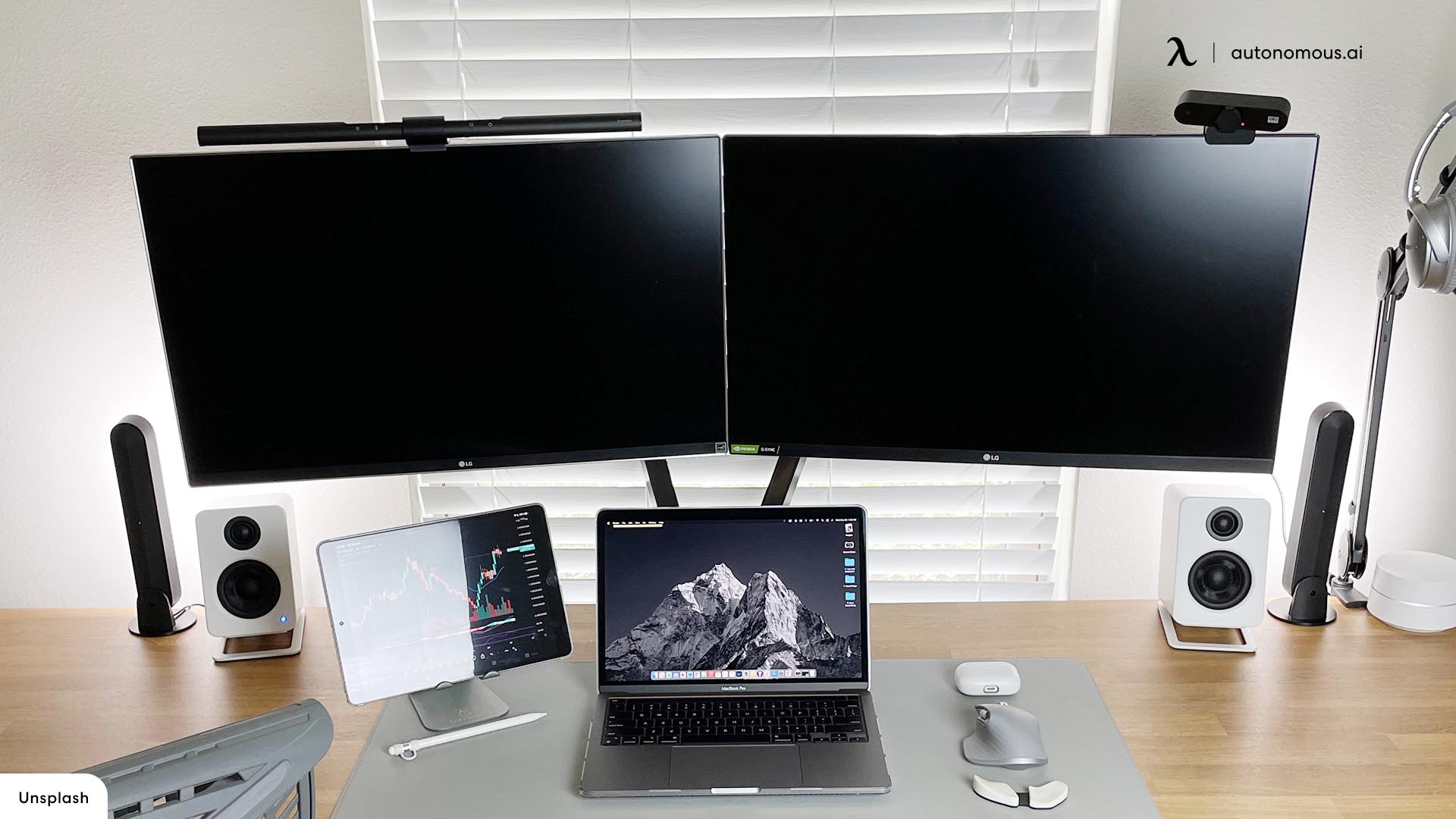 As much as you need the right furniture for a wonderful experience, your work or gaming cannot be fun if you do not have a proper monitor combined with many accessories in your small room computer setup. The computer monitor needs to be responsive and fast and must be able to support the types of games you wish to play or the important work programs you wish to run. Other than the monitor's features, another important thing is the type of setup for your monitor.
Make sure your screens are mounted to an ergonomic level. The monitor placement should be in such a way to avoid neck strain and prevent any pain in the upper muscles. To elevate and adjust your monitor to the perfect screen level, it is important to have a monitor arm. The benefit of a monitor arm is that you can mount more than one screen above your desk and enjoy an ergonomic position and save some space on your work desk.
The Right Lighting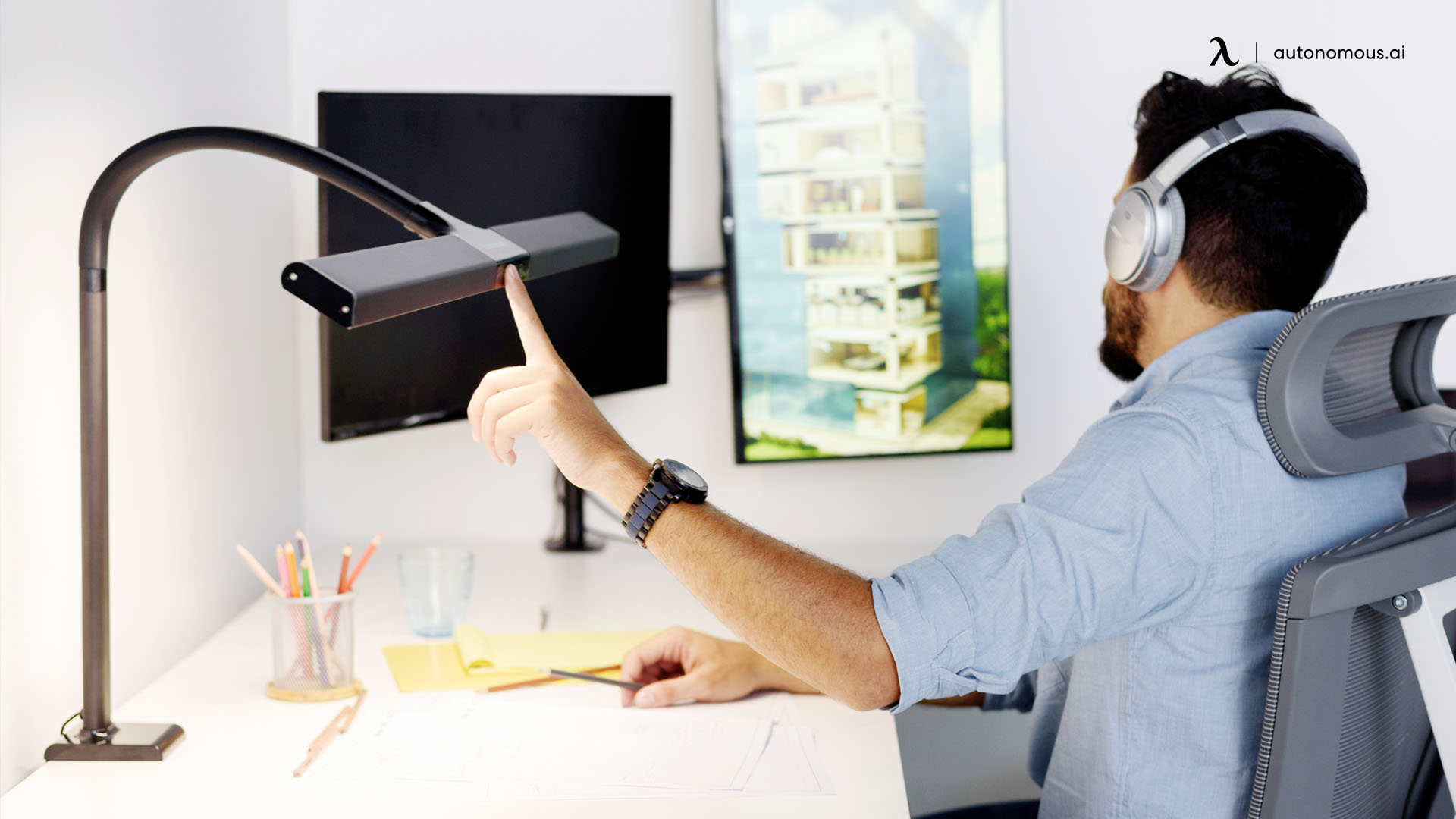 When it comes to a computer setup, which typically entails staring at a screen for lengthy periods, lighting can be crucial in avoiding eye strain. You must, however, achieve a balance because bright light can be uncomfortable to look at while dark. Furthermore, ambient illumination can induce eye strain and even headaches. RGB lighting, light strips, neon lighting, and natural lighting are a few possibilities.
Headphones and Speakers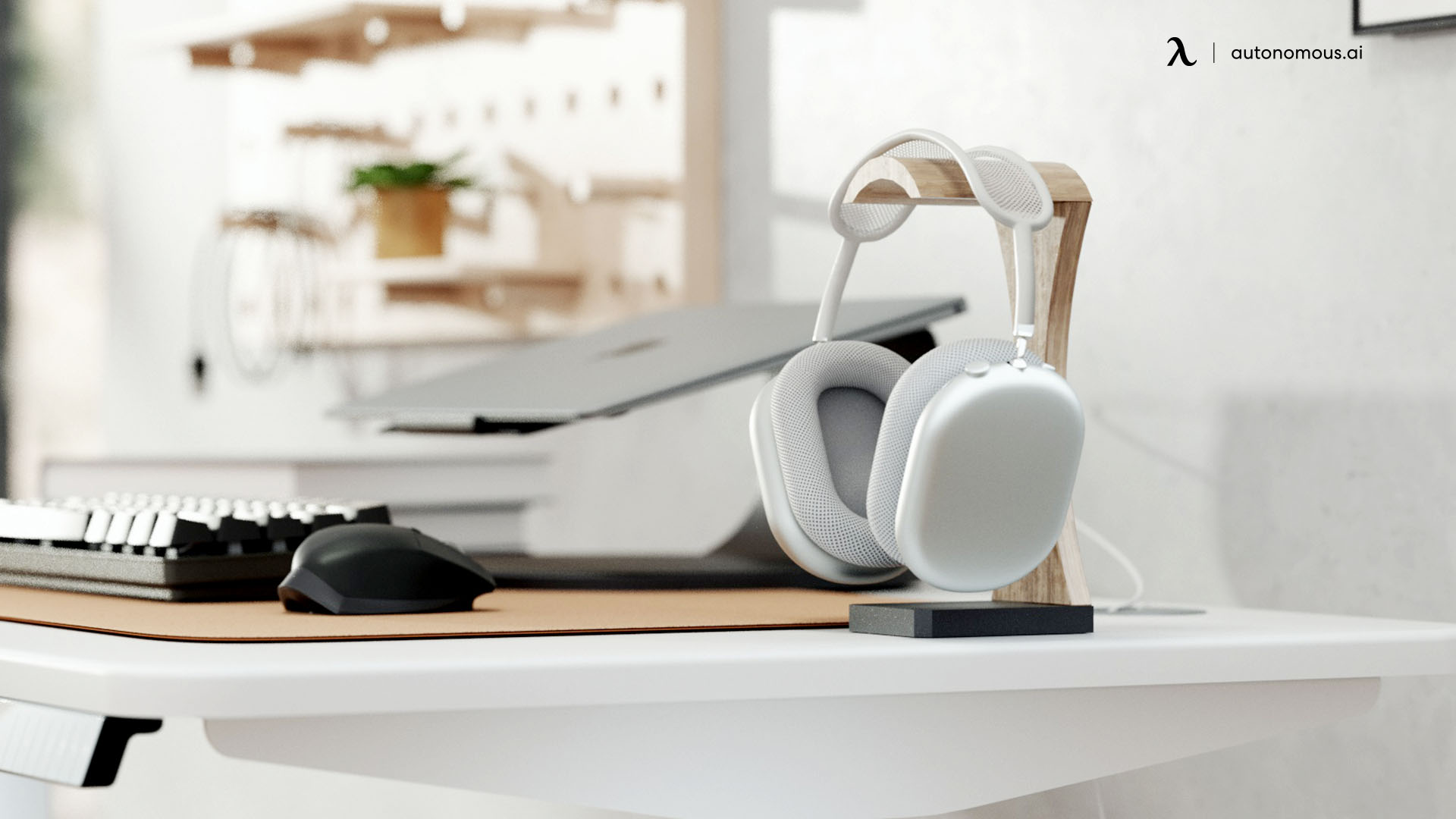 Surround sound speakers will let you immerse yourself in whatever game you're playing, even if you have a small gaming environment. If you share your gaming space with someone else, decent headphones are necessary. For a living room computer setup or a gaming setup in the shared room, you must have noise-canceling headphones so loud noises, and disturbances do not compromise your gaming time from the surroundings.
Frequently Asked Questions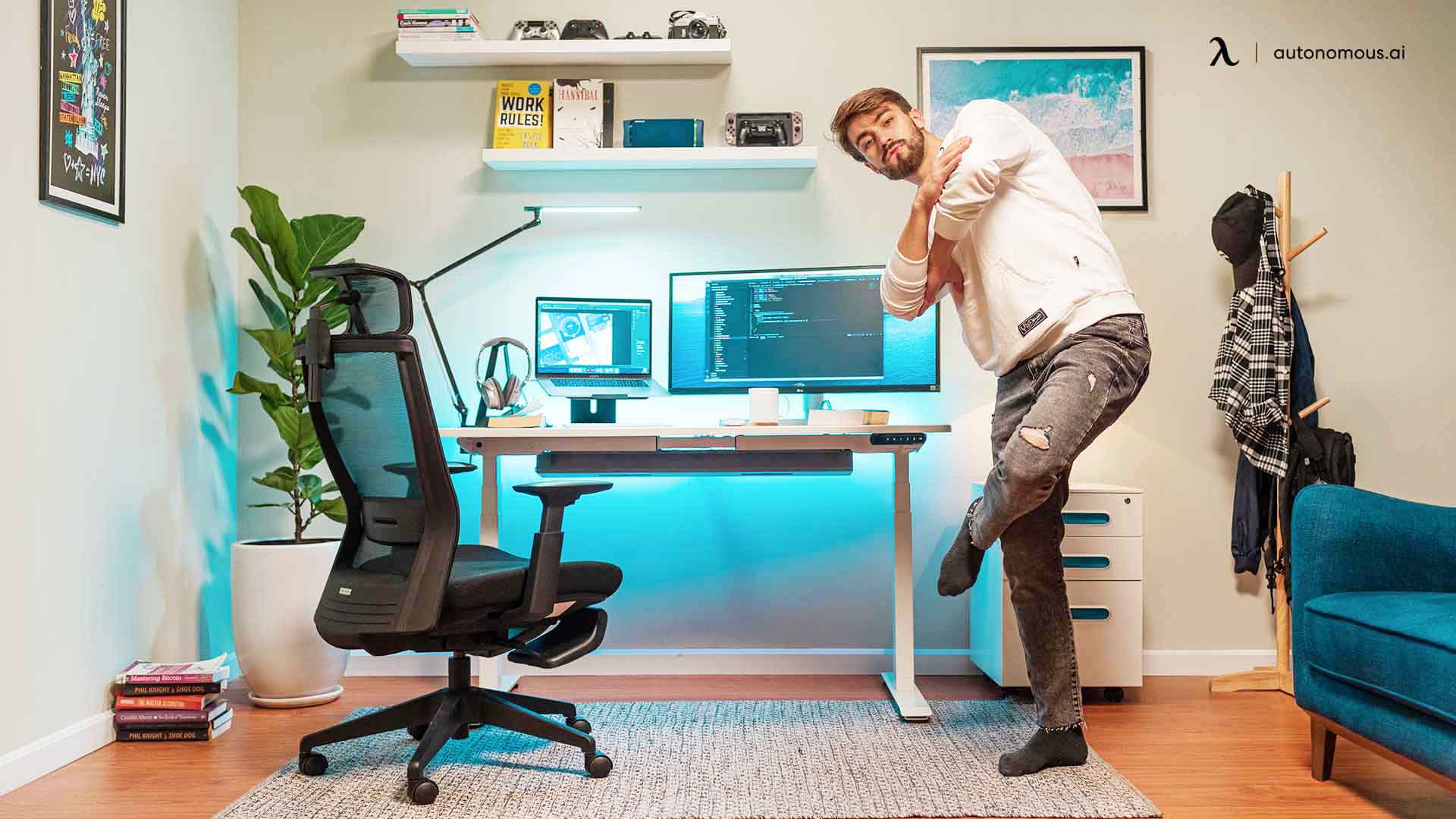 Where should I Place my Computer in A Room?
Your computer screen should be placed in a well-lit place in the room. Avoid placing it directly opposite the natural light to prevent any screen glare. Moreover, make sure your screen is placed in an ergonomic position on the desk and at a safe distance when sitting and working from that chair.
What are the Rules of the Computer Room?
A computer room should be a space where you don't feel stress, clutter, or mess. It should be comfortable and allow you to work or game without distractions. A computer room should be a space free from any stress and distractions where you can solely dedicate your time and focus on the screen.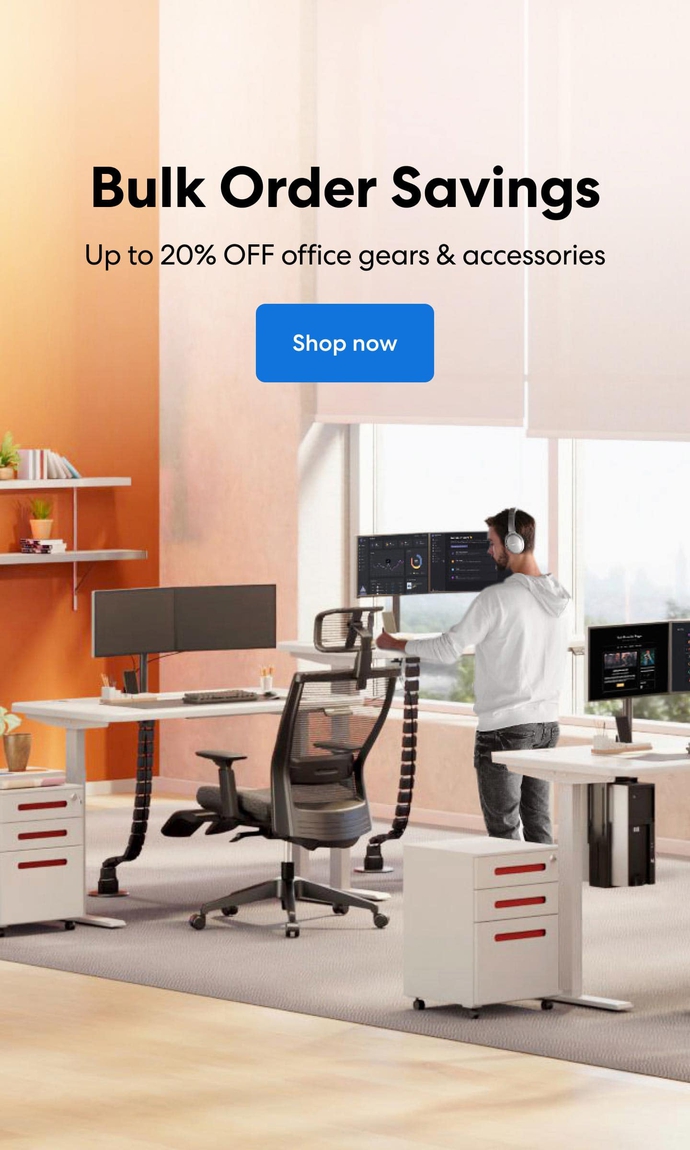 Subcribe newsletter and get $100 OFF.
Receive product updates, special offers, ergo tips, and inspiration form our team.