Smart Products
Find Out the Best Light for Healthy and Productive Studying

Autonomous
|
Dec 18, 2021
4,417 Views
It is not just mood, circadian rhythms, and physical health that are impacted by the type of light an office has, but also productivity and creativity. The environment in which your brain functions and perceives information is the subject of many studies. Light provides an atmosphere for people to be more creative and develop new ideas. Choosing the right studying light for an office can be a challenge because there are so many colors and fixtures to choose from. These tips and guidelines will allow you to choose the right studying light for your office that will inspire your staff, engage them, and help them stay healthy. 
Listing Tips for Choosing Proper Lighting for Studying
An ambient light source is the best lighting for studying in a particular room. This type of illumination provides a comfortable illumination for navigating around the room without too much glare. The lamps are the main source of illumination in a room. As an example of ambient lighting, here are a few study light bulb fixtures.  Check them out now.
Task Lighting
Lighting focused on a certain area is called task lighting. A light source is focused directly on a particular area, making a task easier to perform using this method. Ambient lighting is used for larger objects, whereas task lighting is used to locate smaller ones. During tasks that require precision and accuracy or the best light for reading and studying, it can provide a certain amount of increased light.
Accent Lighting
If you want to add additional drama to the display of your favorite items or objects, then you can use accent studying light. With accent lighting, you can draw the eye to your favorite items or objects. There is no limit to what you can use as a medium - paintings, memorabilia, sculptures, wallpaper, wall art, etc. You can use accent lighting as the best light to study in to distract attention from things that aren't visually appealing in a room as well. 
Table Lamp
Whether you are a student, a working professional, or live alone, a brightly lit table lamp is the best lighting for studying. A table lamp is smart, functional, useful and great to look at. The market offers plenty of options that will fit your space, even if your study table is small. For extra lighting, add a LED light bar for desk! Just keep your needs and budget in mind while buying table lamps for studying purposes.
Floor Lamps
The floor lamp is more than a decorative item for any room. You can use them to designate a quaint reading nook in your study room. You can move the floor light for reading around to whatever position is convenient for you. They are also versatile because you can have them fitted with different types of bulbs to match the level of glare or glow you prefer. You can control LED bulbs with your smartphone through 'smart' bulbs on the market. You should pay attention to the light provided by your study table.
Desk Lamp
Additionally, desk lamps for studying light can also be used to illuminate particular areas of a desk because they can be positioned differently to illuminate certain areas. Rather than illuminating the whole room, a black desk lamp will illuminate only the workstation, which is great for studying/working at night.
Natural Light
Lighting a study room with natural light is the best option. Natural light for studying light helps you maintain your eye health and reduces blue light damage to eyes. When you read and write in natural light, you are less stressed. Consider placing your desk near a window so that you can take advantage of the natural light that comes into your study room. It would be great if your study room has enough windows to let the natural light come in.
15 Best Lights for Studying
1. Autonomous LED Desk Lamp
The Autonomous LED Desk Lamp is one of the best home office lighting that would be a wise investment. It has high-tech capabilities that will exceed your expectations. The desk lamp has five brightness settings, five levels of intensity, and five-light angles to make it the best desk lamp for the eyes.    
2. Lampat LED Desk Lamp
The LED bulb is designed to be long-lasting and reliable. Lampat's lamps provide essentially natural light that improves eye protection and aesthetic appeal with 5 dimmable rates and 4 lighting modes. A USB charging port provides continuous power, while a one-hour auto-off mechanism ensures efficient power usage.
3. LEPOWER Clip-on Light
With the lamp, you can attach it to a table, desk, headboard, or book with the wide clamp. This is one of the perfect options for your studying light. Additionally, the arm can be adjusted. You can even adjust the gooseneck to 360 degrees, which will allow you to get the perfect lighting direction and vast viewing experience. Two brightness levels and two-color temperature modes are available on the reading light. By switching the two switches on the cord, you can change between white and warm light, as well as dim and bright.
4. Vont LED Clip On Light
Because of the anti-glare and no-flicker design, it is easy on the eyes. You can adjust the various light intensities in three different levels. While reading, you can switch to the high mode and then switch back to the low mode to use it as a low-profile night light without disturbing your partner. Also, it features a rechargeable battery with a capacity of 1000mAH that can operate for up to eight hours when fully charged.
5. BenQ Wide Light Angle Table Lamp
A combination of advanced studying light technology and a curved head lets it offer full-coverage lighting. The sides are brighter, and the center is darker to reduce glare. In addition, you can adjust the lamp's height and angle thanks to the articulated arm and ball joints, which allow it to be positioned wherever needed. Another feature is that it automatically dims at night. Specifically, the light adjusts its brightness level to allow a comfortable working environment for ambient lighting.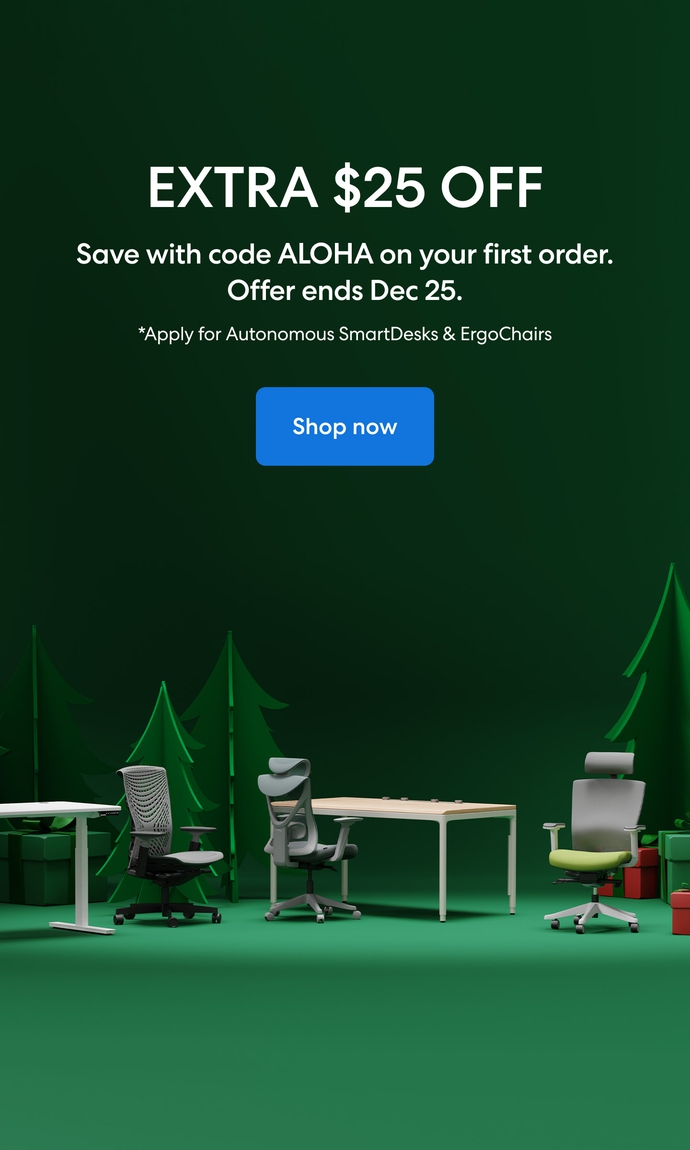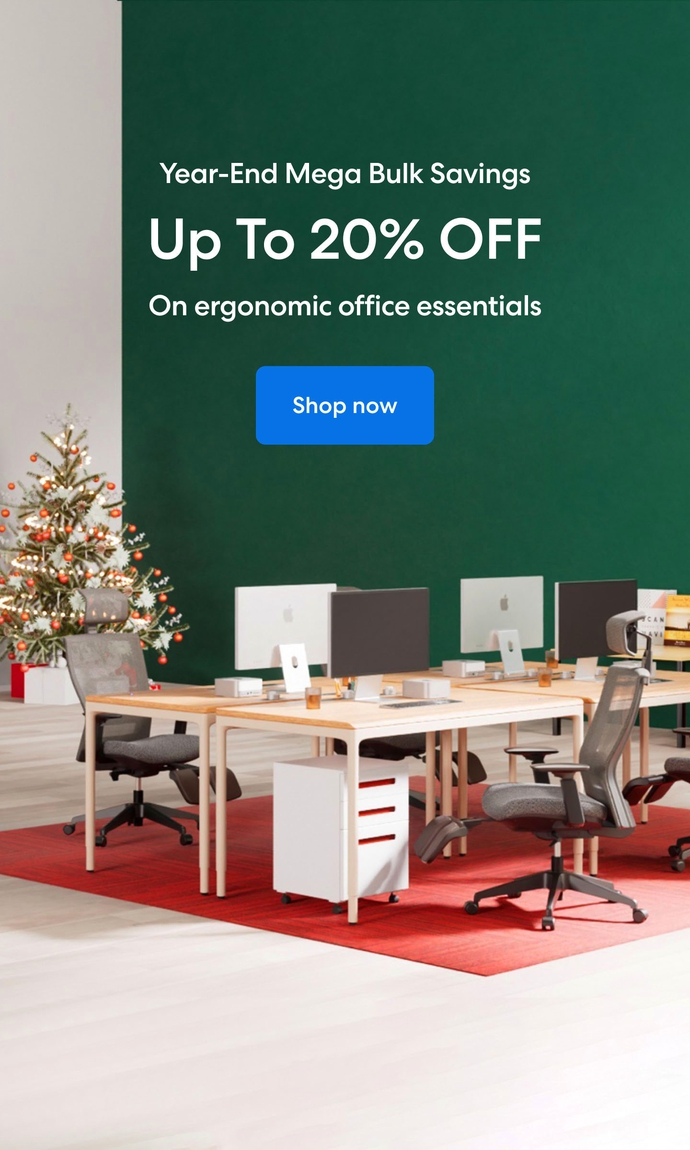 Subcribe newsletter and get $100 OFF.
Receive product updates, special offers, ergo tips, and inspiration form our team.