Smart Products
Hinomi H1Pro V2 Ergonomic Office Chair Review 2023

Mark Hernandez
|
Oct 30, 2023
1,543 Views
Mesh office chairs are known as top-tier office chairs because of their weave design and material, which provide an ample amount of comfort and breathability to the user. When it comes to meshed-back products, there are many best desk chairs for long hours options in the market, considering the popularity of mesh over other materials.
The Hinomi H1Pro V2 is one such product with the unique qualities of a durable mesh design. It is comfortable and relaxing, offers an adequate amount of cushioning and breathability, and makes your work or gaming experience pleasant. This one chair is suitable for different needs and will transform your desk setup for good. In this article, you will find a detailed Hinomi H1Pro V2 review based on personal experience.
General Features
The chair has all the common general features of a good ergonomic chair. It has a deep seat with a waterfall design, a five-wheel caster base for easy and smooth mobility, and a back that is divided into three different sections: er back, mid back, and a headrest. The armrests are tiny yet adjustable; the seat is wide but not too large to cause discomfort. The tall back design makes it the best office chair for back pain. And when it comes to putting the chair together, the process takes no longer than 10 minutes with very few easy-to-follow steps.
After you are done with the easy, breezy assembly process, the time-consuming thing is to custom fit this chair to your needs. Thankfully, it's a one-time job, and your chair will remember all your body adjustments and become the best ergonomic posture chair you have ever seen.
Highlight Features
Coming to the highlight features of the chair, the Hinomi H1Pro V2 chair has smooth height adjustability, making it easy to adjust the height up or down several times a day. The wide and deep seat is fully adjustable, though the mesh seat might make sitting on it for long periods uncomfortable as the mesh rubs against the skin.
Another highlight feature of this chair is the 4-level adjustability of the lumbar. Thus, it makes sense to say that this is the best desk chair with lumbar support. The wide upper frame gives great support to people with even wide backs while distributing the body weight evenly.
Although some drawbacks of the Hinomi H1Pro V2 include the inability to adjust the headrest forward, and sometimes the armrests feel too stiff to move. Overall, it's a good chair with several ergonomic highlight features.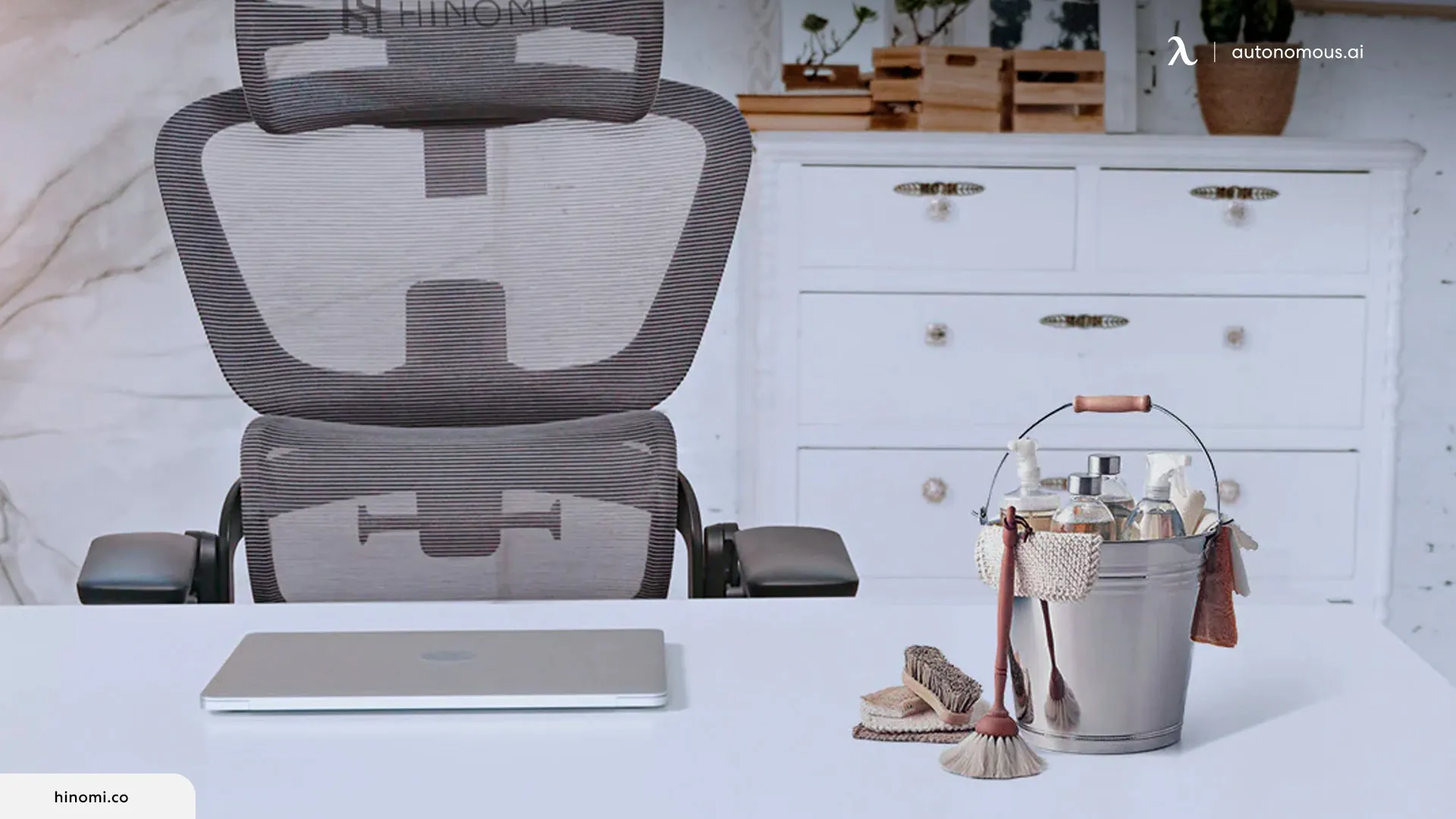 Design
When it comes to design, the Hinomi H1Pro V2 has a sleek and modern look. It has a slim profile, a lightweight, easy-to-move design, and a minimalist look, making it perfect for even work and gaming. The chair comes in several color options, which is quite rare for an ergonomic chair as many people suffer from limited options when picking out a good ergonomic chair. You can find even two-tone variants of red and black (aimed mainly at gamers and other color options such as yellow, black, coral, ice green, and universal gray.
Material
The Hinomi H1Pro V2 has a polyamide frame, which offers the characteristics of being lightweight and sturdy. The polyamide also has a soft feel for the user and doesn't make your chair prone to rust or breakage anytime soon. Other than material choice, the build quality is also to admire. The nuts and bolts are tights with no loose joints, and despite having several joints, the chair doesn't make any rattling sound when moving around nor squeak when the user sits or gets up.
Combined with polyamide is the plastic finish, which many people don't find as attractive. The PU-coated wheels are designed for noise-free rolling and to keep damage at bay when it comes to hardwood floors.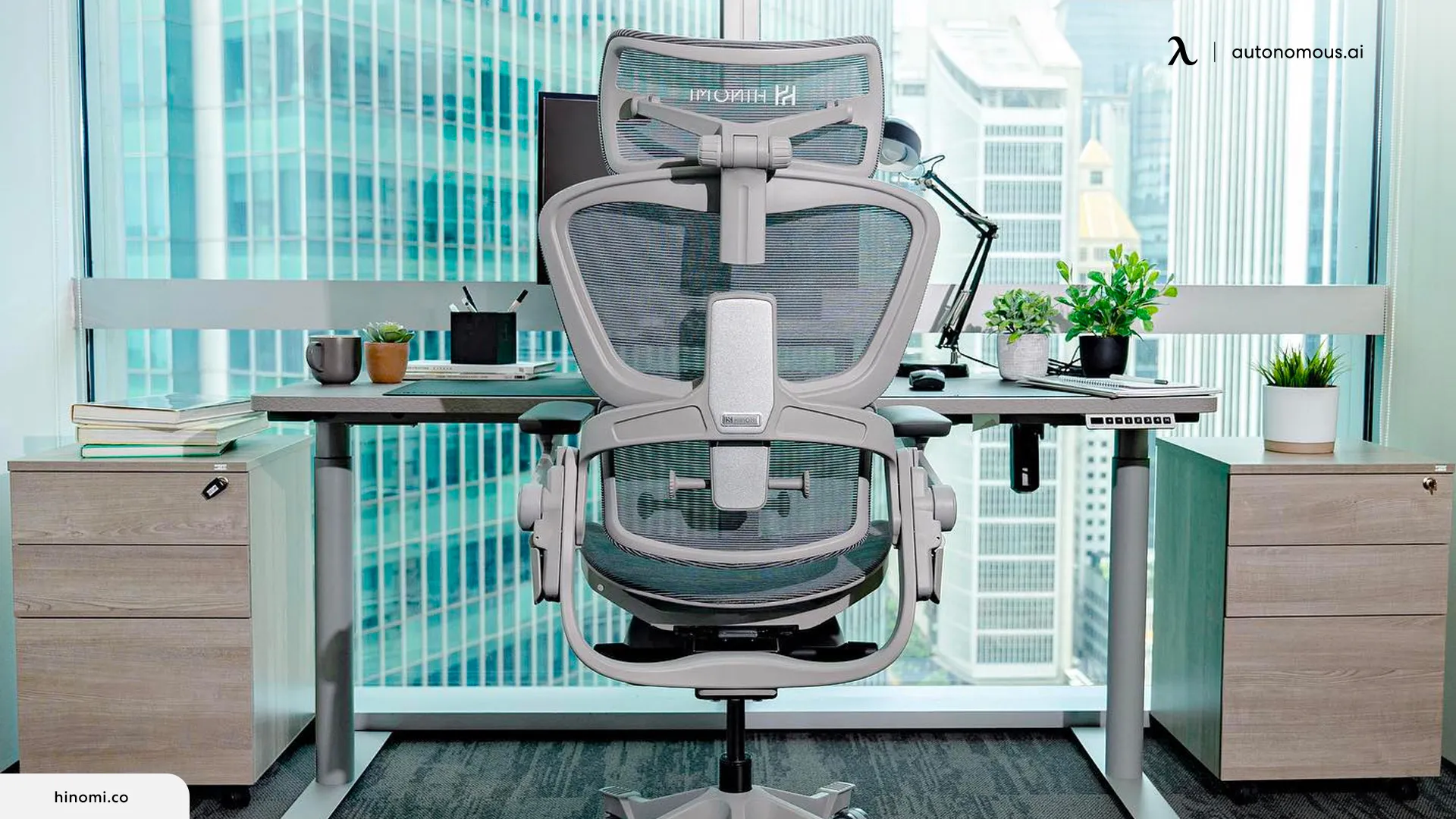 Comfort and Ergonomics
The Hinomi H1Pro V2 has 12 different points of adjustment meaning complete control over the chair's angle, shape, comfort, and sitting action. Though it might take a bit of a learning curve to get used to all these adjustments, once you get a hold of them, your comfort-filled journey with the chair begins.
Now, coming to the ergonomics, The H1 Pro is supportive in all the needed places when you have fully adjusted the chair to your comfort. Some note-worthy features include the chair's design, which falls away gently rather than having an edge that protrudes, and the broad headrest, which is really comfy.
It is also important to draw attention to the adjustable lumbar support since it may be adjusted to provide support only where it is needed. Many other gaming/office chairs fall short in this area since ergonomics is not prioritized. Instead of encouraging a more slouched, hunched-over posture, the H1 Pro encourages users to sit upright for a healthier posture and better long-term advantages.
Adjustability
The chair isn't just ideal for sitting, but if you wish to sneak in a movie hour during work time and want to just relax for a bit with your eyes closed, the chair transforms into a fully functional recliner, too. Thanks to the adjustable footrest, which goes all the way up to, you can extend your legs fully straight and feel comfortable while working. Other than that, the armrests are also 4 directional with a flip-up option. This desk chair with headrest also allows you to manage the height and position of your headrest so you can get comfortable support for your neck and back of the head.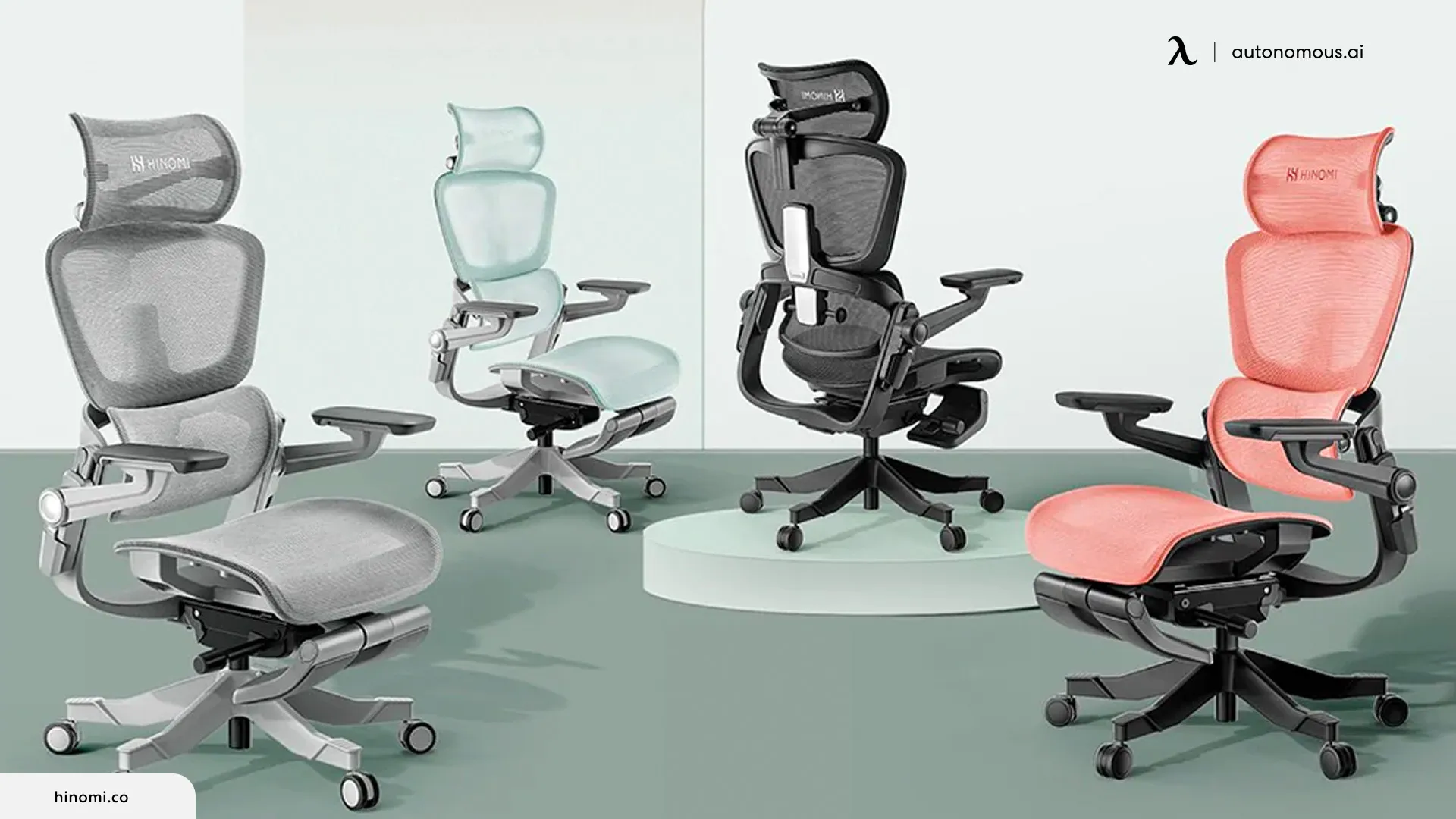 Warranty
Hinomi H1Pro V2 ergonomic chair doesn't lack trust and hence offers a great period of warranty on it. A 10-year warranty covers the skeleton frame, polyamide frame, and wheelbase. The lumbar support, central mechanism hub, armrest mechanism, and castor mechanism are covered by a 5-year warranty.
Why Should You Buy the Hinomi H1Pro V2 Ergonomic Chair?
Lumbar Tension support is fully adjustable
Upholstery is fully breathable
A wide headrest allows maximum comfort
Built-in leg rest makes relaxing easier
Long extended warranty
Easy assembly
Comfortable to use
lightweight
Suitable for hardwood floors
Reasons to Avoid Buying Hinomi H1Pro V2 Ergonomic Office Chair
The plastic finish looks rough and untidy,
The headrest isn't fully adjustable
Armrests could be bigger
Leg rests are uncomfortable for long hours of use
Who Should Use the Hinomi H1Pro V2 Chair?
Every product is planned with an end user in mind, and the same is the case with the Hinomi H1Pro V2 ergonomic office chair. With features like adjustable height, wide backrest, adjustable lumbar, and high weight capacity, the chair is designed to cater to a wide range of audiences effortlessly. Though we recommend people with tough working routines and long working hours to use this chair. For a few hours of use every day, the Hinomi H1Pro V2 isn't hazardous to use, but you could opt for a simpler option, too.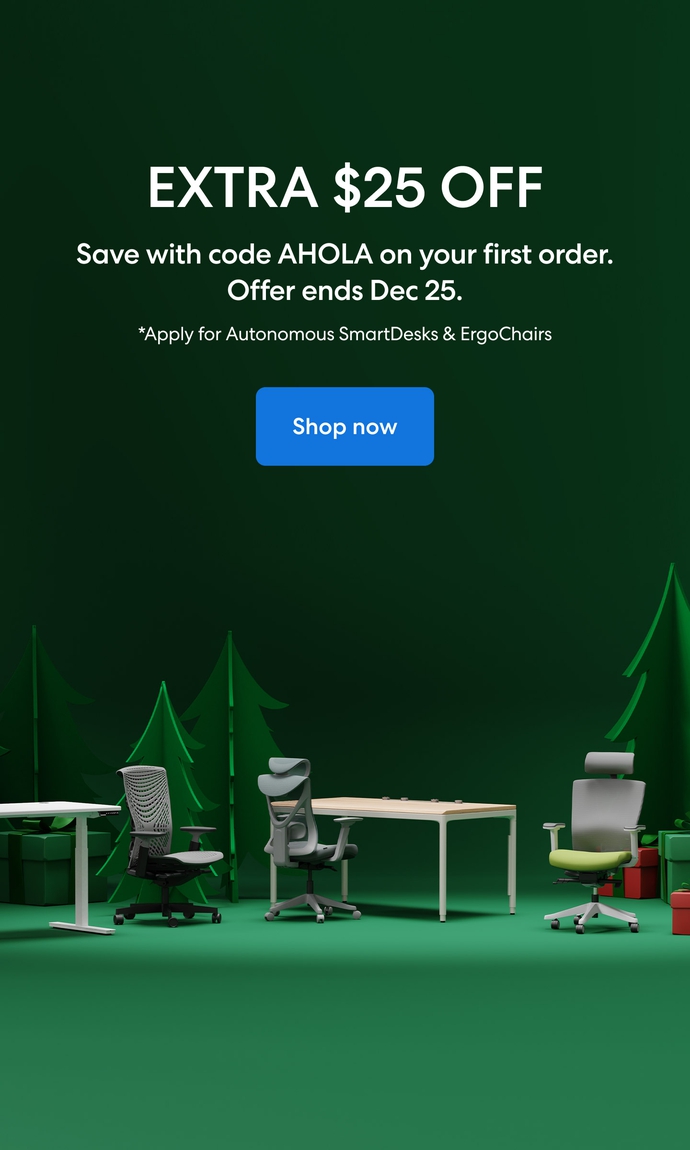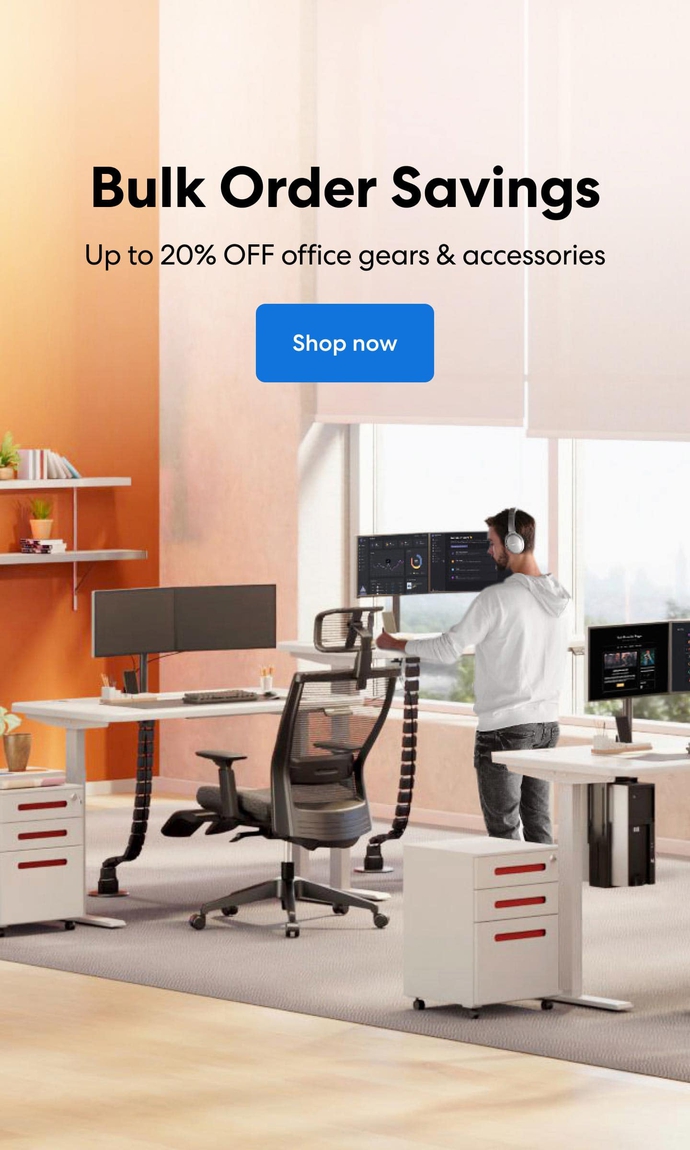 Subcribe newsletter and get $100 OFF.
Receive product updates, special offers, ergo tips, and inspiration form our team.