Workplace Inspiration
The Hottest International Modern Office Chair Trends in 2023

Autonomous
|
Jun 20, 2023
315 Views
Did you know that the right office chair can increase productivity by 17.5%? As we usher in 2023, the essence of a well-crafted office chair becomes unmistakably pivotal in our professional landscape.
Moreover, for today's discerning professionals, a chair isn't just about sitting - it's about melding comfort, aesthetics, and innovation into their work environment. 
The modern office chair, in particular, is making significant strides this year, proving itself as more than just a seat but as an ingenious blend of form and function. 
Furthermore, as we dive deeper into the tapestry of 2023 office chair trends, it becomes clear that a contemporary office chair isn't just a piece of furniture. It's a statement of professionalism, a tool for productivity, and above all, an investment in comfort. 
Are you ready to transform how you work in this brave, new office-centric world? After all, you deserve a chair that works just as hard as you do. 
What Are the Trending Styles of Modern Office Chairs?
In 2023, the modern office chair is nothing less than a work of art. A fine balance between form and function, these chairs are evolving to match the unique needs and desires of today's professionals. However, what are the key trends making waves this year? 
Well, an interesting wave is the advent of office chairs for tall people, crafted thoughtfully for those with a towering presence. Heightened backrests, tailored headrests, and personalized height settings make these chairs a tall person's best ally in comfort and ergonomics. It's an inclusive meeting design, and we're all for it! 
Also, let's not forget the rise of the modern ergonomic office chair. This innovative creation respects the hours we devote to our desks. 
Adjustable lumbar support, modifiable seat depths, and friendly armrests are some of the highlights that ensure these chairs are as comfortable as they are stylish. They help maintain our posture, minimize strain, and foster a healthy work lifestyle. 
Finally, the sleek, minimalist design is the star in the style arena. Clean lines, subtle profiles, and top-notch materials come together to deliver a contemporary vibe that effortlessly elevates office decor. Whether it's breathable mesh or rich leather, the choice of materials allows you to add a personal touch to your workspace. 
In the world of office chairs, 2023 is all about merging functionality with fashion. It's about making a chair that doesn't just feel good but looks good too. Essentially, it's about redefining what it means to sit at work.
What Materials Will Be Popular in Modern Office Chair Design in 2023?
The year 2023 is an exciting time for office chair design, with a kaleidoscope of materials vying for the spotlight. On the luxury end of the spectrum, the velvet office chair is basking in the limelight. 
With its plush allure and vibrant palette, Velvet invites a wave of luxury into the workspace, making a statement of elegance while ensuring supreme comfort. 
On the other hand, the rattan desk chair embodies the raw charm of nature. Rattan, celebrated for its durability and lightweight, brings a unique, earthy aesthetic into the office space, cultivating a relaxed and professional environment. It's an inviting piece of furniture that blends style with sustainability. 
Though, the story doesn't end here. The landscape of the modern chair for office use also embraces classic designs, such as mesh, leather, and high-quality fabrics, each with unique appeal. Mesh ensures breathability, leather speaks of refinement, and high-quality fabrics offer limitless design possibilities. 
All said and done, the material palette for office chairs in 2023 is a testament to individualism. Plus, it's about matching the chair with your personality, striking the perfect balance between comfort, durability, and aesthetic appeal.
Are There Any Eco-friendly Options for Modern Office Chairs?
If you've got an eye on green living, there's good news! The modern office chair landscape is becoming more eco-conscious. Many manufacturers are now turning to recycled materials, such as plastics and metals, transforming them into stylish and sturdy office chairs. 
This innovation not only breathes new life into waste but also conserves precious resources. Though that's not the only way the office chair industry goes green.
Furniture made from sustainable sources such as bamboo is also gaining popularity. Moreover, this fast-growing plant makes a big style statement while keeping our planet happy.
Finally, there's a growing trend towards creating chairs designed to last. Investing in a durable modern home office chair means less need for frequent replacements, further reducing the environmental footprint. 
Therefore, whether it's a chair spun from recycled materials, one crafted from sustainable bamboo, or one built for longevity, you can create a greener workspace without sacrificing comfort or style. Going green with an eco-friendly office chair never looked so good!
What Are the Most Popular Colors for Modern Office Chairs?
Color choices in contemporary office chairs can be as diverse as the people who sit in them, turning your workspace into a statement of style. 
Neutrals, such as black, white, and gray, remain timeless favorites, offering a sleek canvas that can blend seamlessly with any office decor. Additionally, these shades exude sophistication and versatility, making them a mainstay in the contemporary office chair scene. 
If your style leans towards a more lively palette, then vibrant hues, such as blue, red, or green, might be up your alley. These colors pop, infusing a dash of personality and dynamism into your workspace. They can make your modern chair for office use not just as a piece of furniture but as a part of your self-expression.
Trending now are two-tone designs that marry different colors and muted pastels lending a calming aura to your workspace. Whether it's a sophisticated black chair or a statement-making pastel piece, choosing a color for your office chair has never been more exciting or personal.
What Features Will Be Prioritized in Modern Office Chair Design in 2023?
Modern office chair designs in 2023 can revolutionize your workspace with a focus on comfort, function, and well-being. No more static seating! 
The modern office chair with wheels is all about seamless movement, letting you glide effortlessly across your office space with no unnecessary standing or chair-dragging required. 
Though, the movement is just one aspect. These chairs also bring you the best ergonomic design, matching your body's unique needs. 
Imagine a chair offering personalized lumbar support, seat height adjustment for optimal posture, and armrests adapted to your liking. This is the modern ergonomic office chair, revolutionizing your work comfort zone! 
Additionally, stepping into 2023 feels like a leap into the future. Consider a unit equipped with smart sensors and controls, enabling bespoke settings and even posture surveillance.
Revealing the Top Picks: A Quick Dive into Modern Home Office Chairs
The quest for the ideal modern home office chair ends here! These reviews can introduce you to top-of-the-line options, each boasting unique blends of style, comfort, and function. 
We've handpicked these gems based on customer rave reviews, standout features, and of course, their commitment to improving your work life. Strap in as we explore the chairs that can morph your workspace into a productivity powerhouse while keeping you cozy and stylish! 
1. Autonomous ErgoChair Pro: Where Comfort Meets Customization
Let's start with the ErgoChair Pro, an ergonomic chair that effortlessly combines comfort, functionality, and aesthetics, fitting perfectly into any modern office setting. You don't merely sit on it; you shape it to your preferences. 
The model comes with an adjustable backrest, seat tilt, and tension. Apart from that, it also has a breathable mesh, flexible lumbar support, and a responsive headrest that work together to ensure your posture stays on point, whether you're deep in work or simply kicking back. 
Also, don't worry about longevity because this modern chair for office use withstands up to 300 lbs. and comes with a two-year warranty. Therefore, if you're looking to buy an ergonomic chair for your workspace, remember that this is more than a chair; it's a partner in productivity.
2. Autonomous Ergochair Plus: The New Standard in 2023
Can you imagine yourself in the ultimate work comfort zone with the Autonomous ErgoChair Plus? This ergonomic marvel revolutionizes your seating experience, striking a perfect balance between stylish design and dynamic support.
With its robust lumbar system, it nurtures your spine's natural curve, serving as one of the best ergonomic chairs for those long days at the office. 
Its synchronized recline feature encourages you to lean back with ease and discover your sweet spot of relaxation. Also, the genius inclusion of high-density foam padding keeps discomfort at bay, even during extended sit-down sessions. 
In addition to its ergonomic prowess, it doesn't skimp on mobility. Moreover, this modern office chair with wheels can glide seamlessly across your workspace, boosting your flexibility and efficiency. 
In short, the ErgoChair Plus is a game-changer. Offering a superior seating experience and a stylish design, it's an office chair that cares about your comfort and well-being as much as you do.
3. Autonomous ErgoChair Core: Balancing Affordability and Ergonomics
This computer desk chair, designed to meet home office needs, seamlessly blends a modern aesthetic with handy ergonomic features. It comes with an adjustable seat, armrests, and lumbar support, letting you tailor the chair to your body for sustained comfort. 
The chair's breathable mesh back is a feature to admire, encouraging airflow and keeping you cool during long work stints. Moreover, its lumbar pad, subtly contoured, provides customizable back support that caters to your unique body shape.
 Also, the Autonomous ErgoChair Core exemplifies the blend of style, comfort, and functionality that makes for a modern home office chair. It provides an adaptable and satisfying seating experience, ensuring long hours at your desk don't compromise your comfort or posture. 
Therefore, if you're searching for an office chair that genuinely understands your needs, this might just be the one.
4. Autonomous ErgoChair Recline: A Blend of Comfort and Style
The Autonomous ErgoChair Recline steps up the game for ergonomic office chair designs with its smart fusion of innovation and comfort. Wouldn't it be amazing to sink into the chair's supportive foam seat, feeling your body align effortlessly with the customizable lumbar support? 
Well, if that sounds good, you'll be glad to know that this chair goes beyond just supporting your back. It invites you to recline and unwind with its adjustable headrest and leg rest, catering to your relaxation needs. 
Furthermore, it's a modern ergonomic office chair that strikes a perfect balance between aesthetic appeal and personal comfort.
This model is a testament to the idea that work and relaxation can coexist harmoniously. Besides, it truly offers a premium seating experience that not only fosters productivity but also prioritizes your well-being.
5. Autonomous ErgoStool: Shaping the Seating Experience
Finally, the Autonomous ErgoStool reimagines the concept of seating in a modern workspace. It's not just a place to sit; it's a dynamic platform for maintaining vitality during the workday. 
This ergonomic stool leverages the principle of active sitting, encouraging movement and fostering healthy posture. With an adjustable height, it fabulously fits any desk or user preference.
What this means is that you're comfortably covered, whether you're having a brainstorming session or taking a quick breather. Moreover, with this innovative ergonomic stool, you can make your workdays more engaging and dynamic.
Final Thoughts
The modern ergonomic office chair is a breath of fresh air in the workspace environment. It effectively bridges the gap between comfort, health, and productivity, making it an excellent choice for those looking for a holistic work experience. 
Furthermore, the emergence of eco-friendly office chairs reflects a significant stride in sustainable office solutions. As we move towards greener and healthier workspaces, these innovative office solutions are not just setting trends but the new standard. 
Therefore, the future of office seating seems to be excitingly comfortable, active, and eco-conscious.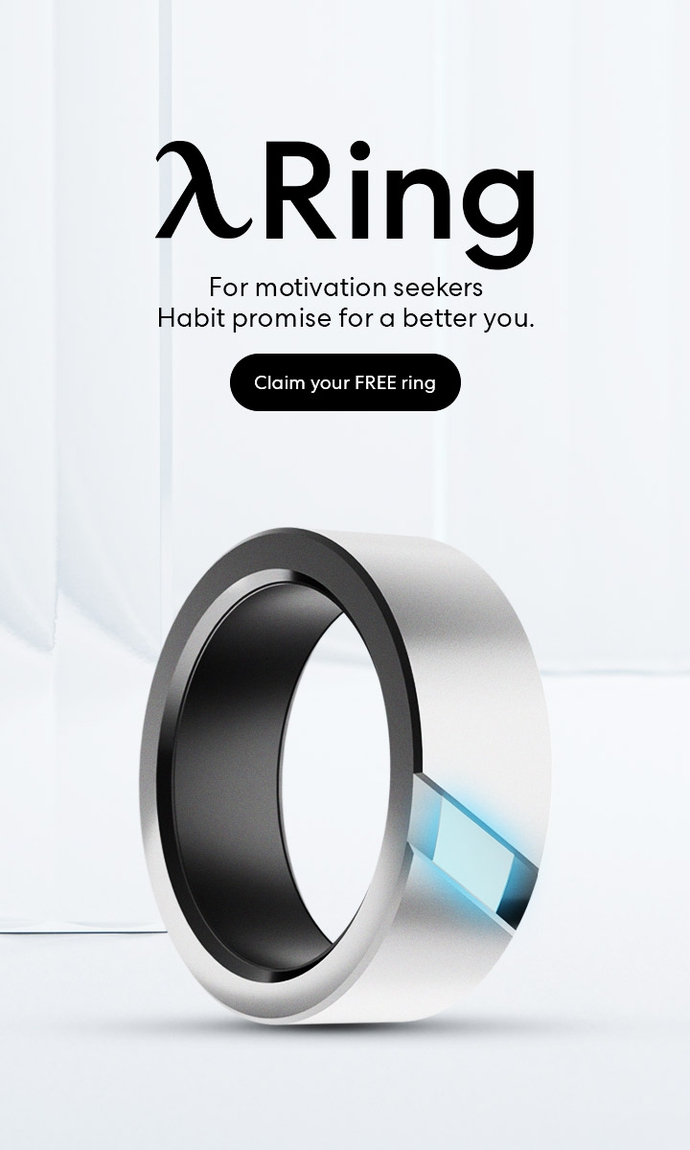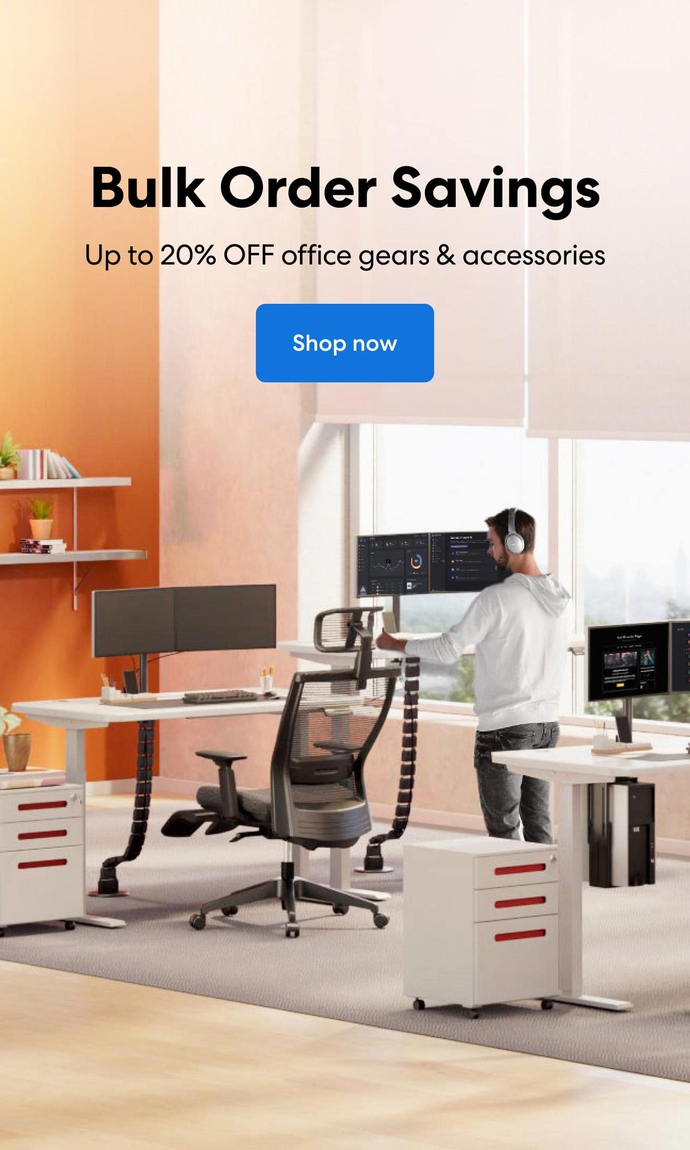 Subcribe newsletter and get $100 OFF.
Receive product updates, special offers, ergo tips, and inspiration form our team.