Smart Products
How to Assemble ErgoChair Recline - Assembly Instruction with 10 Steps

Autonomous
|
Nov 26, 2020
5,593 Views
Do you want to invest in an ergonomic chair for your home or corporate office? Several studies have discovered that old and faulty office chairs are responsible for many workplace injuries, such as back problems and neck pains.
A good chair should offer support, good posture, balance, comfort, and adjustment features to fit the users' convenience and good money value. All of these aspects improve your productivity and increase your attention and focus at work.
Today, you don't have to spend much money to invest in your stylish, flexible chair! Autonomous, a company specializing in producing smart office items, has a fairly affordable choice for most office employees: ErgoChair Recline.
ErgoChair Recline is your new partner at work. It protects your back, offers you the highest degree of comfort, and is fully customizable at a reasonable price point. This ergonomic computer chair comes with an adjustable headrest and a flexible footrest. Therefore, you can easily rest and stretch out whenever you need it.
The smooth tilt device and perfectly balanced layout allow movement with ease, while the breathable mesh protects your back and provides the ideal level of support.
This article gives you a better picture of how the ErgoChair Recline operates and shows you the ErgoChair Recline assembly instruction, along with all its adjustment specifications and features.
Assembly Process
The ErgoChair Recline assembly instructions are simple and easy to follow. The desk is well-formed, balanced, and is constructed upside down.
Step 1
Flip the base upside down and insert the five wheels to the holes on each prong of the chair base.
Step 2
Turn the base upright and insert the gas pump.
Step 3
Turn the seat upside down and place it on the edge of a stable surface. Prepare the six screws Q with washers N then L, and align the armrest. Insert three QNL combos and tighten with a screwdriver. Repeat for the second armrest.
Step 4
Take the leg rest and remove two preinstalled screws (R) and slide leg rest through the support bracket and reinsert the two screws (R). Make sure to tighten with screwdriver J.
Step 5
Slot the base of the leg rest through the support bracket, and tighten the screws
into place.
Step 6
Tighten the combo into the metal bar and the seat bottom.
Step 7
Tighten another two screws remaining in the metal bar.
Step 8
Tighten three O screws and connect the metal bar with the base of the backrest.
Step 9
Install the headrest to backrest.
Step 10
From the top, lift down slightly the seat into the base, and connect by the center hole.
Autonomous ErgoChair Recline: FAQs
What Are the Seats & Frame of ErgoChair Recline Made From?
The seats are made from a polyester fabric with a molded foam interior. The frame is a durable nylon plastic.
What Is the Angle That the ErgoChair Recliner Can Open?
The angle of the ErgoChair Recline should open up to 24 degrees for optimal comfort.
Are the Casters of ErgoChair Recline Safe for Hardwood Floors?
Indeed, the ErgoChair Recline casters can roll around on hardwood floors, and they shouldn't leave a scratch.
Autonomous ErgoChair Recline: Key Features
Regarding office chairs, your ideal chair doesn't have to be big or even high-priced. The ErgoChair Recline's intuitively arranged handles and elegant shapes are integrated within simple and perfect lines, making it an excellent customizable and perfectly ergonomic seating alternative.
Headrest
The ErgoChair Recline's headrest is a great flexible feature that can be raised and lowered as a whole to support your head and neck in the best position.
Moreover, the ErgoChair Recline's headrest is wrapped in a breathable TPB mesh material to provide maximum comfort and versatility.
Armrests
The armrests in the ErgoChair Recline are slightly curved to cradle your forearms conveniently. In addition to shifting forward and backward to maintain various arm lengths, the armrests can change up and down, ensuring that your arms are ergonomically bent at a 90-degree angle.
Adjustable Seat
Using the right handle placed under your seat, you can push upward to release the chair and lower it down. The seat's height scale is from 18–21.7 inches from the floor.
You should modify your seat's length for more convenience and ensure that your legs are bent at a 90-degree angle with your feet resting flat on the floor.
Recline in a Second
In case you want to make a long phone call, you can lean back with comfort as this adjustable computer chair turns you back easily into the zone of complete relaxation.
Lumbar Support
A lumbar support pillow arrives with every ErgoChair Recline. As taller and shorter individuals need support from various positions to obtain a natural lumbar curve, the lumbar support cushion can be easily moved up or down to accommodate any body type. You may need to modify this cushion a few times to feel where your spine curves most naturally.
Crafted From Excellent Materials
This desk chair's woven mesh enhances your back's shape. Matched with a strong foam seat that highlights just the right level of resistance, this reclining office chair should keep you productive and concentrated.
Pros and Cons of ErgoChair Recline 
ErgoChair Recline
Great comfort
Back support
Optional headrest and footrest
Good value for money
Footrest mismatch color
No single selection on headrest or footrest
ErgoChair Recline: Practical Tips
Failure to follow these directions may result in injury.
This chair is created for seating only, and you shouldn't stand on this product. Don't use it as a step ladder.
Don't use this chair unless all screws and parts are firmly installed and tightened.
You shouldn't use it if you notice some parts are missing, broken, or worn.
Don't sit on the armrest of this chair.
This product is produced for one person sitting at a time.
Final Thoughts
This step-by-step tutorial makes it even easier to assemble ErgoChair Recline from Autonomous in the best possible way. With so many advanced features integrated into the ErgoChair Recline and high-quality materials designed to last for years, every worker who seeks to improve their wellbeing and protect their backs, necks, and shoulders against these daily injuries should opt for this ergonomic chair.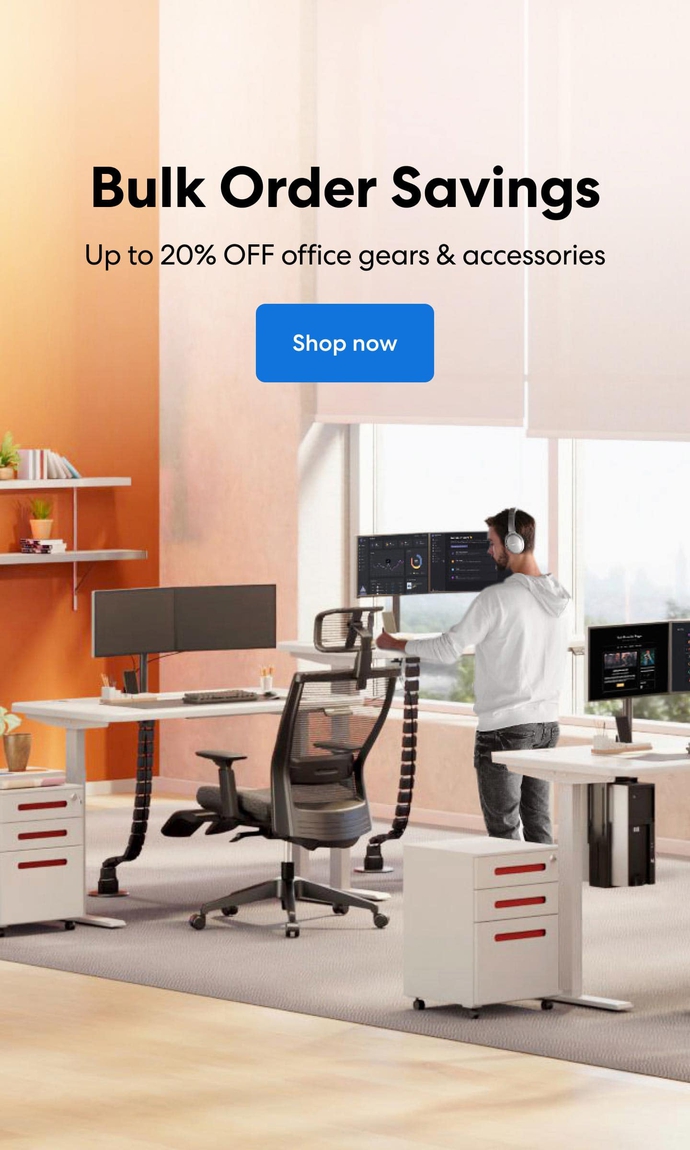 Subcribe newsletter and get $100 OFF.
Receive product updates, special offers, ergo tips, and inspiration form our team.