How proud did you feel when you got the new sofa you selected after a painstaking process delivered to your house? There is always pride involved in such situations and a strong resolve to do everything possible to preserve the upholstered chair's brand-new appearance.
Nevertheless, with time, the brand new appearance will be replaced by a dull appearance because of a coating of dirt that settles over time. Despite how heartbreaking it may be, it's equally inevitable that something will drip and leave a dark streak on the fabric that will be unsightly and undesirable. It is at this time that upholstery cleaning is needed.
Some Important Do's and Don'ts Related to Upholstery Cleaning
Direct sunlight should be avoided whenever possible due to its potential to cause falling and staining, therefore spoiling the overall aesthetics.

In order to prevent polish from dripping onto your upholstery, keep the candles away from your upholstery while using them.

It would be possible to maintain the clean and fresh appearance of your own upholstery and protect it from stains by spraying it with a protector.

In order to ensure that the drying up process is quick and efficient after cleaning upholstery, turn on fans as well as open windows.
It is important to keep your furniture looking clean and new. Buying furniture is an expensive and time-consuming process. When guests arrive at your home, their first impression will be your furniture. In order to keep your furniture looking good, it should be cleaned regularly. You must clean up all spills immediately, so your furniture doesn't become stained. Steam cleaners are usually more effective than home remedies regarding upholstery cleaning. Several carpet cleaning companies offer upholstery cleaning services of the highest quality.
Clean Your Upholstered Chair Longer With These Tips
Stains and spills should be treated as soon as possible.

You can

clean upholstered chairs by vacuuming regularly to remove dust that weakens them.

Use washable covers for armrests and headrests that can be removed and cleaned easily.

Stain protection is recommended for newly upholstered chairs.
You should first consider the fabric on the upholstered chair purchased from the Autonomous employee purchase program. To test a spot, we recommend checking the manufacturer's care label and using the cleaner you normally use for upholstered chairs. Dust and grime embedded in the fabric weave can also be removed with a vacuum once a week.
Cleaning of upholstery regularly
Upholstery fabric can collect dust and dirt. Furniture can look dull and dirty when it is covered in dirt and dust. Use short, left-to-right strokes when vacuuming your upholstery once a week to prevent dust from getting into it. Crevices and cracks in furniture can be reached with an upholstery attachment.
An emergency upholstery cleaning service
It is most common for spills to cause upholstery stains. Spills should be cleaned up as soon as possible. It would help if you did not allow the spill to reach the furniture's fabrics, stuffings, or wood. The following tips on how to clean upholstered chairs will help you clean upholstery in an emergency. Wipe it up with a clean, dry cloth when a spill occurs. Scrubbing, rubbing, or scrubbing should not be done.
Baking soda
Baking soda not only sanitizes your upholstered ergonomic chair with neck support but removes any odors from it as well. You can do this every month or so by simply sprinkling it liberally over the surface and then letting it sit for fifteen minutes. You can even light spray water on it to get the soda powder to stick. 
Wiping with baby wipes
You might not believe this, but baby wipes are the best way to clean upholstered chairs. Any mark on the modern ergonomic chair can simply be dabbed with a wipe.
Upholstery wipes that are ready-made
Alternatively, you can use upholstery wipes, which you can find online if baby wipes run out. The fabric material should be considered when choosing a wipe.
Using vinegar
A solution can be made by mixing half a cup of vinegar with half a cup of water. Microfibre cloths can be dipped in it and dabbed on stains. After that, you can blot that stain using some washing liquid mixed with warm water. Allow the surface to air dry after washing it with clean water and a rag.
Vacuum Cleansing
The first step in any ergonomic office chair upholstery cleaning procedure is to vacuum clean the fabric throughout, including crevices, cushions, and cracks.
Place Cleaning
An easy DIY solution for absorbing liquids from the mesh bottom office chair upholstery fabric is to blot them immediately with a white cloth so as many liquids as possible are absorbed before they soak into it. Many people rub or scrub the stain with a wet cloth, which will not only spread the stain but may penetrate deeper into the upholstery fibers as well.
Cleaning Upholstery with Soap
Two factors must be considered to determine which cleaning agent is most appropriate for the best mesh ergonomic office chair. First, we need to consider the fabric type of the upholstery. Fortunately, most reputable upholstery cleaning companies have comprehensive knowledge of fabric distinctions due to their training and experience.

Brushing
When it comes to velvet fabrics, you can simply brush the surface down several times. This method can clean grains, dry dust, or anything else that does not leave a mark. The cost of upholstery brushes can be very low when you buy them online.
Spot Removal
In addition to cleaning dirt particles and grime from between fibers, cleaning agents should also be environmentally safe.
All the tips mentioned above will help you clean your upholstered chair in an efficient way.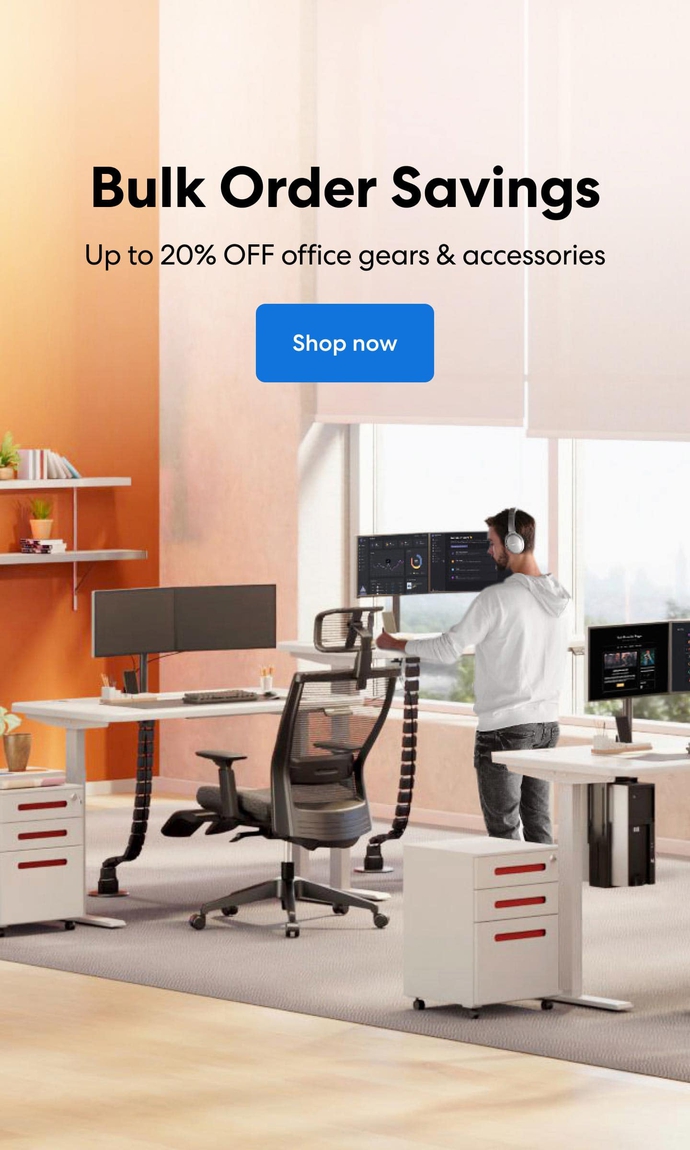 Subcribe newsletter and get $100 OFF.
Receive product updates, special offers, ergo tips, and inspiration form our team.