Workplace Inspiration
How to Convert Bedroom to Office | Easy Creative Ideas

Autonomous
|
Jul 18, 2022
1,311 Views
You are still hunting for a space in your home where your innocent office setup could work? Working from home with its perks also made us run from one end of the home to another in search of a vacant wall or an empty corner to create our home office setup. And since working from home is a permanent thing for some people, there is no crunching time and getting work done in bed until you join the office again. You should set up your home office for many reasons, no matter how large or petite. And for people who are short on space, it is even more essential to define a work-life boundary, so their lives aren't greeted with work-life imbalance and their mental health is prevented from being compromised.
People who don't have a dedicated workspace at home suffer from anxiety and loss of sense in real life and have difficulty completing work. Their personal and professional lives take a toll; hence, even if you plan to convert your bedroom to office or spare a tiny space by your bed to make do with a bedroom to office idea, you have come to the right place. This article will cover all the exciting small bedroom office combo ideas and budget ways to turn a bedroom into an office with minimum home office essentials.
Number of Users
Before you get started on your 'convert bedroom to home office' spree, you need to take a count of the users that need a home office setup desperately. This doesn't mean we are calling for the neighbors to work from your home but to have all of your family members work in the same place will cut costs and improve efficiency by adding a vibe of professionalism to a room.
Determining the number of users will also help you decide on the minimum space you need and the maximum space you can spare so you can plan the best and most versatile setup. It will also impact your furniture purchase decisions. You can make discounted purchases or even avail of the smart employee purchase program to get hands-on with the best home office furniture.
Deciding the Layout

It should be as spacious as possible and not disturb the bedroom layout or peace. Your bedroom should not lose a sense of peace because you will be worried about work even after work and might be unable to relax. Hence planning the office layout helps because it keeps a clear boundary between work and office. If you opt for a more secluded and private setup or are limited space, then a corner bedroom desk is the right choice.
It keeps you facing the other way, so you are not lured by the bed when you are tired and want to sleep. Also, it doesn't remain in your face when you need to relax after a tiring day. Either way, a bedroom office desk choice or placement depends on the space in your bedroom and the area you have allocated for your home office. Our tip? Make sure to place your office desk beside a window or in front so your view is not limited and you are also greeted with natural light as much as possible.
Choosing the Right Workstation Size
To choose the right size, you must decide between a standing, sitting, or adjustable desk. Given that working from home can have a detrimental impact on your health and that standing desks have a variety of health benefits, they are becoming more and more common. Alternatively, a standing desk converter is a wonderful solution if you require a less expensive option.
A typical desk would measure approximately 150 by 70 cm, or 60 x 28 inches. Its dimensions make it incredibly adaptable: it can include desk storage and a variety of configuration possibilities, from a laptop to a twin monitor arrangement, and it is still compact enough to fit neatly into your preferred area.
Buy Some Accessories
Accessories help make a workstation productive and versatile. It also brings organization into your workplace. And making sure you are organized is a necessary component of having a home office. Ensure that you have adequate pens, pencils, scissors, paper for the printer, and other supplies needed for the project.
Having a desk organizer also helps you keep your workstation clean and neat. It also avoids any useless clutter on your desk. Get a desk lamp that is both tiny enough to not get in the way and large enough to provide you with enough light if you prefer a lot of light while working.
Make it Comfortable
Work you a lot of hours? If so, it's crucial to make your home office setup as comfortable and peaceful as possible. Invest in an ergonomically designed chair to meet your body's needs. Additionally, converting your desk to standing might be useful so you can occasionally change positions.
Your office will feel more like a warm retreat if you also consider things like neutral, earthy colors and the availability of pillows and blankets.
Set a Theme
If your room is minimalist, with beige and neutrals being the show's star, then your bedroom office layout shouldn't just throw all that away. Even if you strictly want to define a boundary, it is important to adhere to a theme to create harmony and a peaceful look in the entire room. Thankfully you can choose from the many modern home office designs and ideas that suit an office setup and bedroom design. Opting for minimalist colors, whites, beiges, and fawns have a greater benefit because they don't cramp up a small space which we often tend to feel when using brighter and darker shades.
Get Creative
If you work in a creative field like writing, photography, design, architecture, or another creative field, your surroundings will probably impact you. If so, ensuring an inspiring environment in your home office is important.
Think about adding colorful walls, a feature wall, plush, aesthetically pleasing furniture, motivational wall art, and speakers for music. You might also want to consider including a desk and an office chair, ideally next to a window. Sometimes altering your environment might help you get through hurdles to creativity!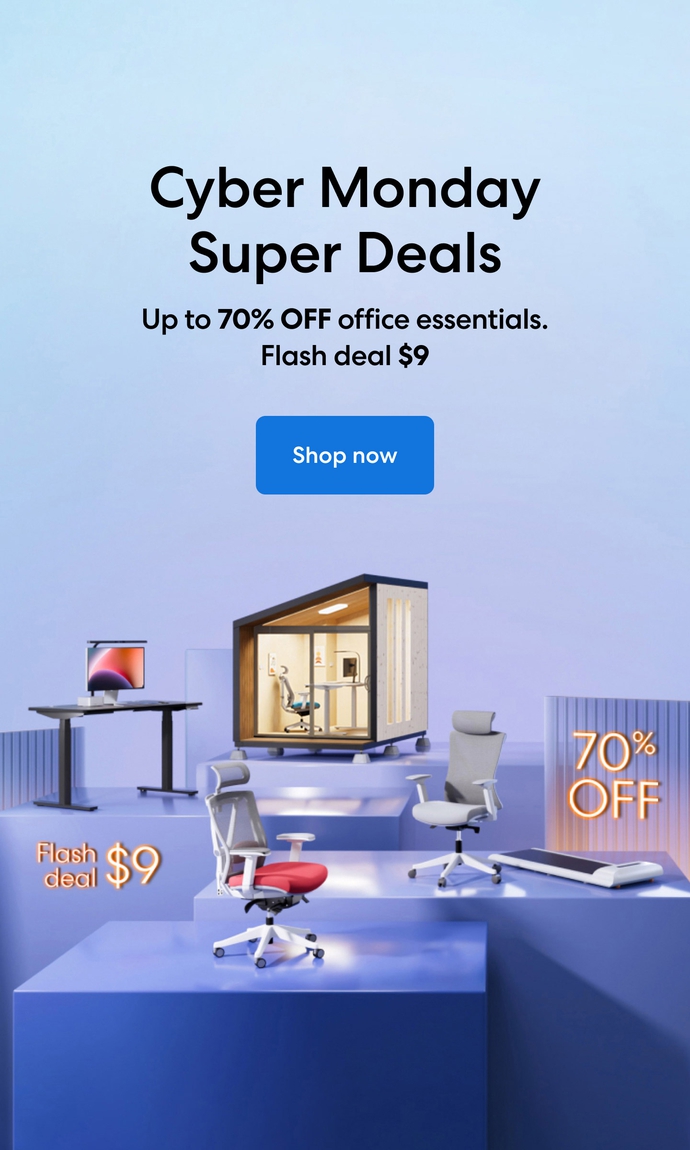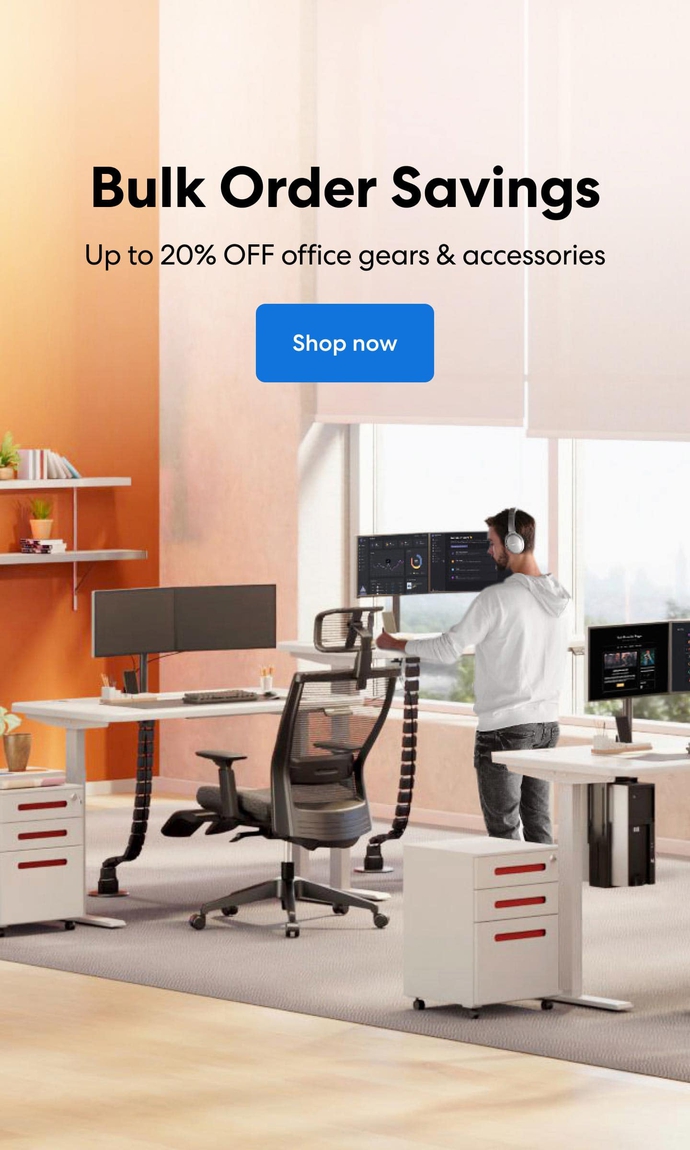 Subcribe newsletter and get $100 OFF.
Receive product updates, special offers, ergo tips, and inspiration form our team.