With our desk posture guide, you can say goodbye to all the ailments you feel while you're at work.
It is quite common for office workers to feel back pain. Some sources refer to it as the most common ailment these people suffer on a daily basis. However, we can also associate a bad posture with other health issues, such as knee and neck pain.
You can help yourself feel relief if you learn how to sit properly at a desk. According to a study, one of the primary causes of backache is bad posture, illnesses, and other motives.
Slight changes in our sitting habits may help us learn what the proper posture at a desk is. Still, it takes effort and motivation to improve your posture at work.
For today's article, we'll help you figure out the best ergonomic desk posture. Spoiler: If you're sitting for prolonged periods, it is advisable not to restrain yourself from moving but to get up and move after you've been seated for a long time. It will help you feel relieved.
Desk posture guide — Key elements to understand
This section will explain all the factors you need to take into account so that you can improve posture at work. Each of these elements in the desk posture guide is essential.
1.  Ergonomic chair
Although there are multiple elements to take into account when we're learning what the proper sitting posture at a computer is, you cannot properly set it if you don't have access to an ergonomic chair.
These chairs were designed to help you improve your posture and keep you comfortable as you continue working. Although a regular office chair may do the trick, it will become a problem in the long term as it doesn't have the appropriate technology for you to be comfortable and correctly supported.
If you don't know where to start looking for an ergonomic chair, below we describe one of the best options you can choose for this purpose.
ErgoChair Plus
The ErgoChair Plus, previously known as the Kinn Chair, is one of the best sellers from the Autonomous brand.
Unlike regular office chairs, this device is equipped with intuitive technology that will easily adjust your body. As a result, you won't have to spend too long adjusting everything, although most of the aspects this chair includes are 100% customizable.
Furthermore, this chair features Mesh upholstery. This material is well-known for being breathable, comfortable, and easy to maintain.
Although the ErgoChair Plus is a premium ergonomic chair, it is the top recommendation to improve your posture at work.
2.  Learning how to sit properly at a desk
Following the desk posture guide, once you've obtained a good ergonomic chair, it is time for you to learn how to adopt a good posture so that you can avoid feeling ailments like backache, knee and neck pain.
If you feel uncomfortable and in pain, while you're working, it will be challenging for you to maintain a good rhythm and be productive throughout the day. However, if you follow these steps, you may be able to feel relief in the long term.
1. Step one: Adjust your chair's seat height.
The base of an optimal posture while you're seated is to adjust the seat height of your ergonomic chair. This adjustment has the utmost importance as it will define the position of your body while you're seated, among having influence in the remaining aspects.
You can figure out what the appropriate seat height is when your legs reach a 90° angle. This way, your legs adopt a position that's not too tense or too relaxed.
2. Step two: Make sure you have the proper back support.
It is important for you to sit, making sure that your spine is completely erect. If the ergonomic chair allows you to adjust the backrest height and angle, please fixate it in a way that allows your lumbar zone to receive as much support as possible. Last but not least, please ensure that your shoulders can move freely without problems.
3. Step three: Adjust the armrest height.
All ergonomic chairs include armrests. It is crucial for the armrest height to be balanced with the desktop height. Thus, your arms should be at 90° regarding the floor.
This aspect may look insignificant, but once you set it up correctly, you realize how fast you start typing afterward.
Another alternative: Using an adjustable standing desk
Ergonomic chairs are not the only solution to the back pain produced by sitting at your workstation every day. As shown in the desk posture guide, you can also use an adjustable standing desk, so you don't spend the whole day seated.
Following a sedentary lifestyle is quite unhealthy, but it is inevitable for some of us. However, you can change this by incorporating a standing desk in your workstation.
Standing desks are known to contribute with the following health benefits:
Lower blood sugar levels

Decreased risk of heart disease

Decreased risk of weight problems and obesity
Although there isn't enough research about it at the moment, it also may help you improve your focus while you're working or gaming.
If you don't know where to start looking for a standing desk, we recommend this Autonomous SmartDesk for Home Office.
This SmartDesk will be an excellent addition to your workstation. You will be able to alternate between being seated and standing as you work throughout the day.
As the table height is adjustable, you can find the optimal settings based on your height. Unfortunately, some people have heights above or below the average, which means that regular desks may contribute to the ailments they feel on a daily basis.
Conclusion
Hope this desk posture guide is useful for you. It is quite important for you to sit correctly while you're working. It has an impact on our mood and increases productivity at work, but it is an aspect that we often overlook and take for granted.
Once you set up the right environment at your work, you'll see how you improve your productivity and efficiency in the long term. As you're feeling more comfortable, it will be easier for you to continue working without any issues.
You can set up the right environment and achieve a greater professional level while being healthy with the help of Autonomous.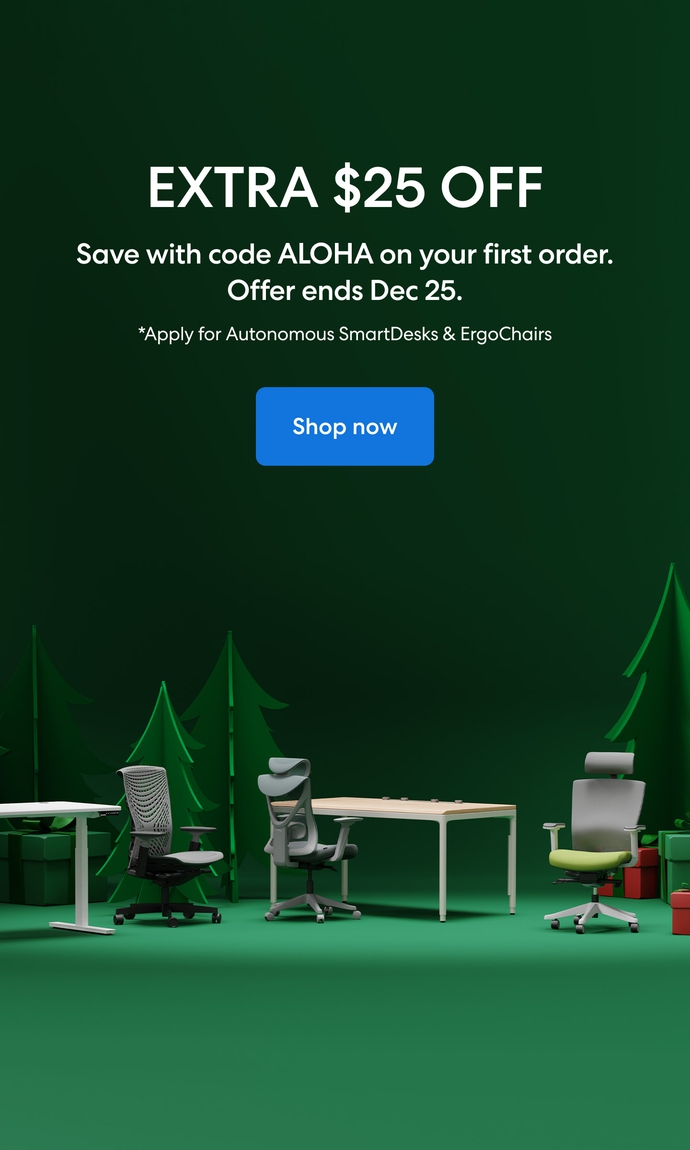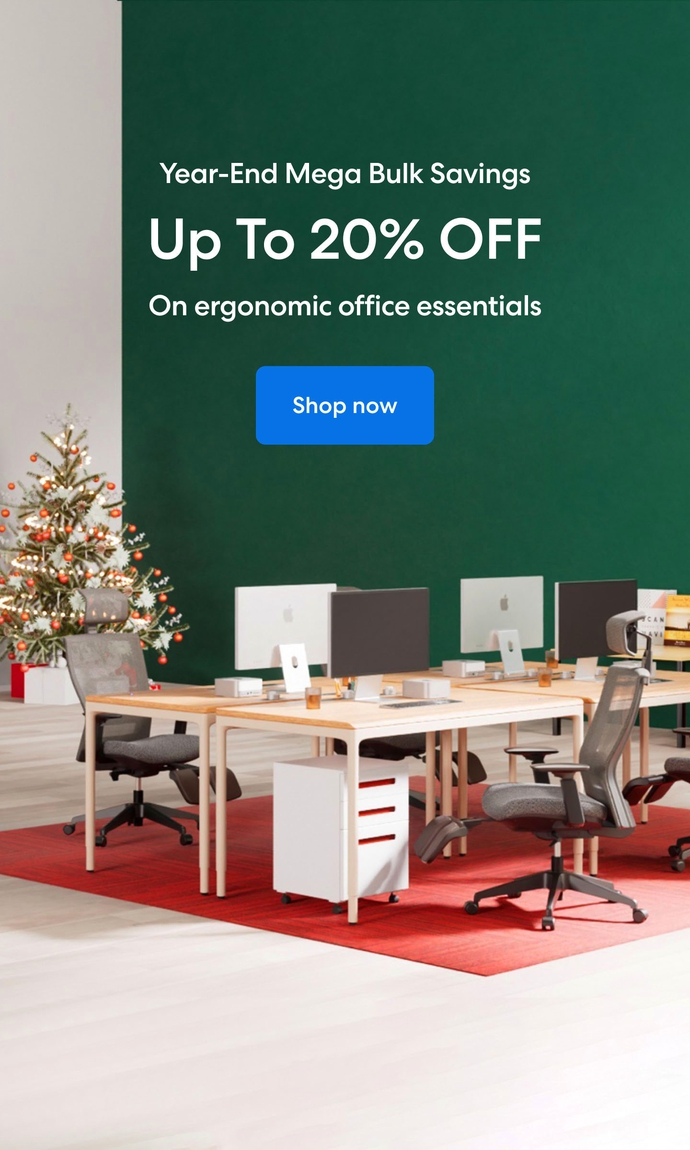 Subcribe newsletter and get $100 OFF.
Receive product updates, special offers, ergo tips, and inspiration form our team.