Latest Updates
How to Prepare for Your Freshman Year of College - Tips and Tricks

Autonomous
|
Jul 17, 2023
422 Views
Going to college as a freshman can be one of the most exciting times in a young person's life. However, it does come with its own set of challenges that a college freshman will have to deal with. If you are a first-year college student, there is a period of adjustment that you must prepare for. 
Freshmen in college have different ways of dealing with the common issues they will face during their first year of tertiary education. As a freshman in university, you will have to look at your strengths and weaknesses before deciding how best to navigate this often complicated transition into adulthood. 
Luckily, this article is here to equip you with all the information you will need on how to prepare for college. With the right preparation and all your college essentials from Autonomous, you will be free to enjoy being a college freshman to the fullest. Read on to find out more! 
Seven Mistakes You Need to Avoid As a College Freshman
While trying to figure out how to prepare for college, there are some things that a first-year college student needs to learn to avoid. These common mistakes are responsible for spoiling the first-year experience for many freshmen in college. 
If you want to prevent experiencing the same fate, here are seven things you will need to avoid: 
Living Off Campus
The temptation to become a fully independent person is too great for some young adults, and they end up making the mistake of choosing to live off campus too soon. As a college freshman, you will have a lot on your plate without having to worry about getting a good place to live. 
Even if you already have the place, you will find that living off campus puts a lot of added responsibilities on your shoulders that you do not need right now. You will need, for example, to decide which ergonomic desk and chair combo to buy when these are already available in college dormitories. 
Do yourself a favor and opt for a college residence, at least for the first year or two. Most of the top universities have awesome accommodations that would rival any apartment you can find. 
Isolating Yourself
Being a first-year college student can be a scary experience, and many students end up withdrawing into their shells and isolating themselves from their peers. However, you should try by all means not to do this. 
Learn to embrace the chance of meeting new people. Many of the lifetime friendships people have can be traced back to their college freshman year. Making friends makes the adjustment period a lot easier and should be something you put a lot of effort into doing. 
Pressure to Adjust Quickly
As a first-year college student, you will naturally feel that your life is changing too quickly, and the pressure to adjust may be overwhelming. However, always remind yourself that you still have your whole life ahead of you. 
When you feel the pressure to adjust is becoming too much, break everything down into smaller manageable portions, and deal with them one problem at a time. You could, for example, start by making a back-to-school shopping guide, then consider dealing with the next item on the agenda.
Forgetting About Time Management
In high school, you probably needed to have good time management, even though a lot of the responsibility of scheduling classes and school activities was placed on the shoulders of your teachers. However, freshmen in college have to deal with their own time management. 
You could, for example, decide to spend class time shopping for desk accessories in town. No one is going to stop you. This is poor time management, though, and in the end, the only one to suffer will be you.
Skipping Class
If you decide to skip class as a freshman in university, no one is going to come looking for you to force you to attend lessons. However, this choice does have consequences. Firstly, you might find that certain programs require a minimum percentage of attendance to qualify for graduation. 
Also, if you miss out on important lectures, assignments, or tests, it will negatively affect your performance. It is easy for freshmen in college to be tempted to skip class too often. Avoid this by creating a school routine and sticking to it. 
Not Asking for Help
One thing you will never be short of in college is assistance. From student organizations to resource centers, lectures, administration officers, student counselors, and friends, there are so many people available to assist you. 
Whether it is something as small as asking where to buy cute school supplies for girls, or something very serious that needs urgent attention, never be afraid to ask for help.
Wasting Money
After spending so many years living under your parent's or guardian's roof, you might not be used to having so much extra cash in your pocket. One of the things you should avoid is overspending on non-essential items. Only buy the things that you need, such as comfortable school chairs for studying.
10 Tips and Ways to Prepare for College Freshman Year
Preparing for life as a college freshman is surprisingly easy if you have the right guidance. While there are many pitfalls you can fall prey to, if you take the time to go through this article, you will survive your first year without too many problems. 
If you are wondering how to prepare for college life as a freshman in university, the following tips will help: 
1. Prepare in Time
Never leave important things for the very last minute. If you do that, you are likely to end up rushing through everything and forgetting some important items. As an example, you already know that you will need a study desk in college, so now is the time to start shopping for the best adjustable standing desk on the market.
2. Decide How to Communicate With Parents
Remember that when a first-year college student moves out of the house for the first time, it is a difficult adjustment for both the student and the parents. You can make things a lot easier by deciding beforehand how often you will be communicating with each other. 
3. Do Your Research
Different universities offer different lifestyles, activities, and experiences for students. It is always a good idea to research as much as you can about the college you will be attending. This will help you to prepare for life as a freshman in university and avoid making any of the common freshman mistakes. 
The best place to start is the university website. Here you will find all the information you need about the essential things that all freshmen in college are expected to know. You can also ask other students who have been there for a while to tell you what sort of experiences you can expect.
4. Prepare a Manageable Course Schedule
You might be raring to go and eager to tackle as many classes and extracurricular activities as you can, but it is important to pace yourself and only take on a class schedule that you can manage without compromising your learning. Your lecturers and student counselors are available to give you all the help you need when setting up a manageable course schedule.
5. Get Everything You Need
Take time to decide what items you will need when you get to school. There is nothing worse than getting to college and finding that you have forgotten some very important school essentials. If you are not sure what items a first-year college student might need, Autonomous has some great back-to-school gift ideas that you can take a look at. 
While doing your shopping, remember that you will probably have a roommate as well. This is the person who you will spend most of your time with while living on campus, so you need to try to do all you can to build a good relationship with them. Consider getting them a back-to-school gift too, as a way of breaking the ice.
6. Stay Up-to-date With College/Campus Developments
Anything important that happens at college is usually discussed on the school's main website. You need to make it a habit of regularly visiting this site and looking out for any new developments that may affect you. Even before arriving at campus for your first year, you need to be up to date with everything that is going on around college. 
7. Improve Your People Skills
One of the most important things you will need to learn to help you with both your college life and the rest of your adult years is good people skills. As a college freshman, you will find that knowing how to communicate well with people will open up a lot of doors for you and help you make friends.
Some people find it very easy to make friends and communicate with anyone around them, while for some, a lot of practice is required. Luckily, these days, the internet can teach you almost anything. Dedicate a couple of hours now and then to learn how to improve your communication skills.
8. Consider Getting a Job
When you start college, you are taking the first few steps into being a fully independent adult. While for some, working part-time jobs is something they have been doing from a young age, for others, getting a job would be a new experience. 
In either case, there are many different kinds of jobs available for freshmen in college, both on and off campus. It is a good idea to look for something you can do in your spare time. It will give you some extra cash, teach you some important skills, help you adjust to adulthood, and keep you very busy and out of trouble.
9. Learn About Campus Safety
Even though universities usually go all-out to make their campuses as safe as possible, your safety is also your responsibility. Making smart decisions can keep you safe from the many bad things that can happen to a first-year college student. 
In most cases, rules for campus safety are a lot like the same rules your parents used to impose when you were still at home. You need to avoid walking around campus alone during late hours, for example, and watch the kind of friends you make. 
Take the first year as a freshman in university as the best time to learn all the important skills you will need as you go through the rest of your life. Staying safe on campus is easy, as long as you know how to make the right decisions to avoid dangerous situations.
10. Don't Skip Orientation
Some freshmen in college make the mistake of thinking that orientation is just some boring activity that they can choose to skip if they do not feel like going. However, this is not true. There is a lot that you can learn about being a college freshman during orientation. 
Your university's orientation may be held a few weeks or even a month before school starts, so be sure to mark the date on your calendar so that you do not miss it. This is a great time to ask as many questions as you want so that by the time the semester starts, you will have everything that you need. 
Also, you get the chance to meet other freshmen in college before the hectic class schedule begins. This is a great time to make friends so that you will come to school already knowing a few people who can make your transition into college life a lot easier. 
Ready for College? Autonomous Has What You Need!
Dealing with the issue of how to prepare for college is a lot easier if you can find one place that will have all the school essentials that you need under one roof. At Autonomous, you can shop for chairs, desks, and a host of other important accessories from the comfort of your home.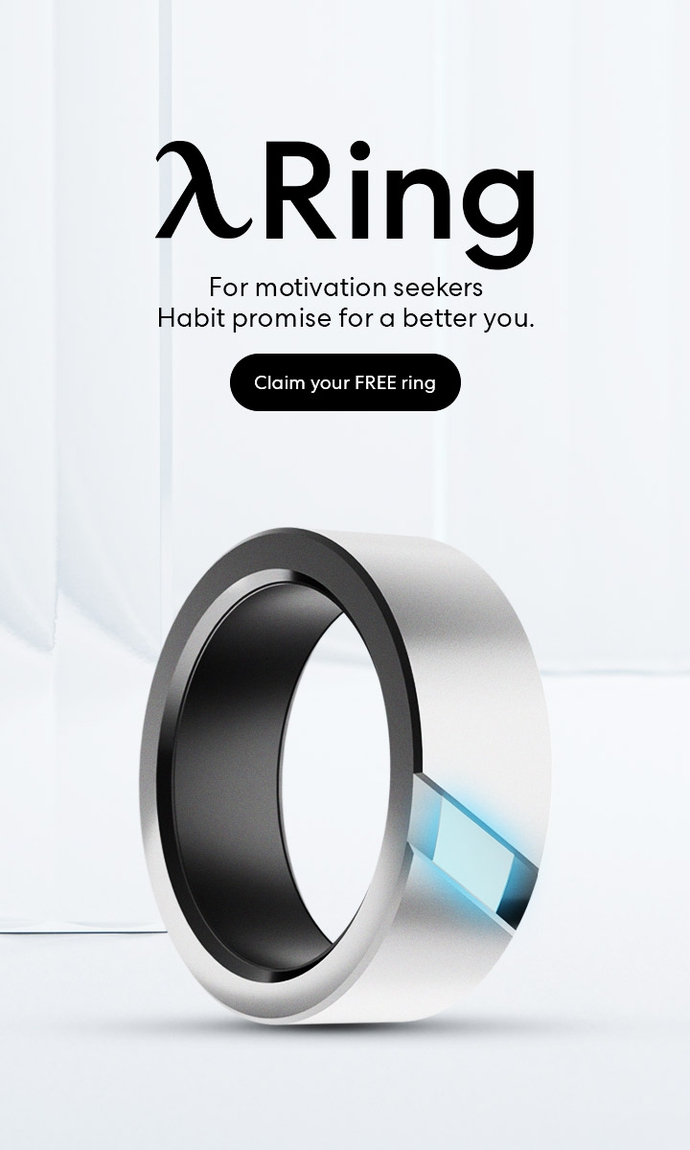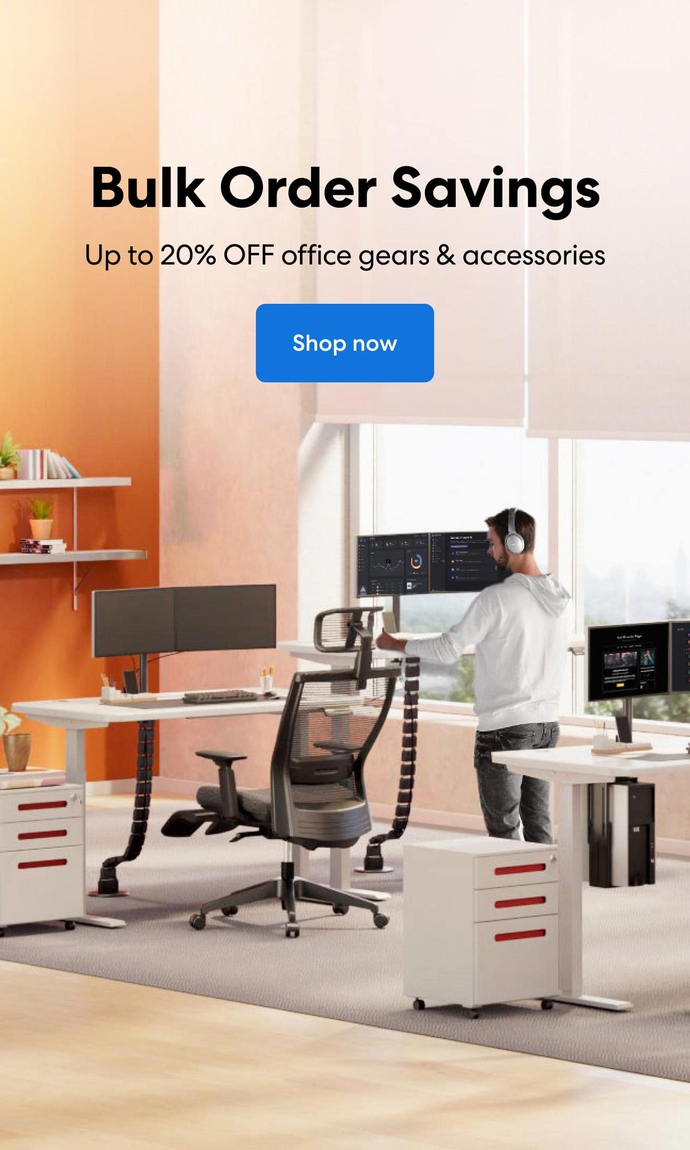 Subcribe newsletter and get $100 OFF.
Receive product updates, special offers, ergo tips, and inspiration form our team.