Back to school is going to be soon, and kids will be excited more than ever, but do you know who will be most enthusiastic about pretty things? Girls! Cute stationery items and school supplies for girls are a reason they wait all 12 months for this time of the year. Also, the right choice of stationery can make your little girl learn more attentively. Below we have listed the best school supplies for girls to buy on their back-to-school spree. What's more? You can easily look for those things with the best price with the Autonomous back-to-school sale.
1. Gel Seat Cushion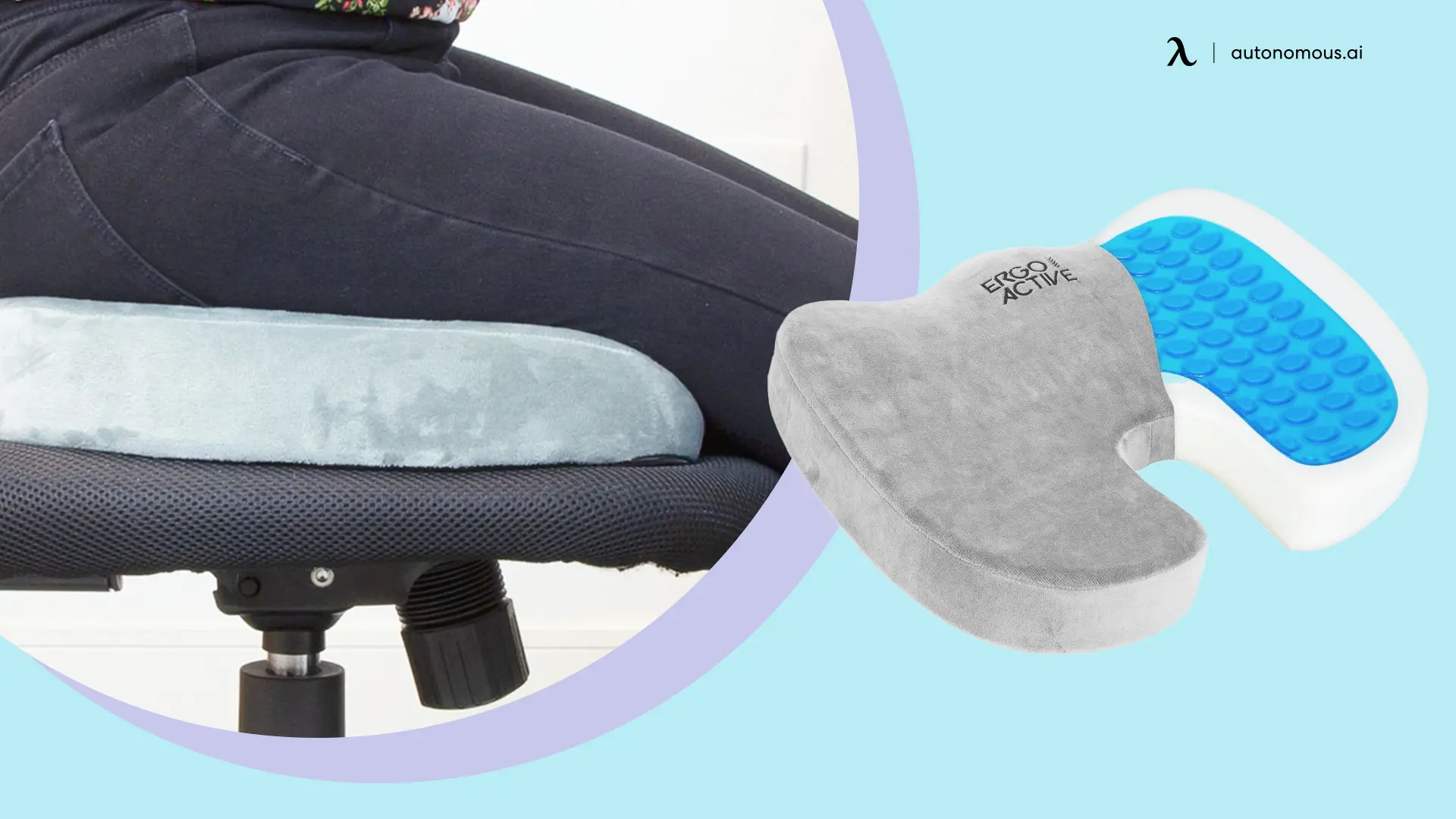 Those cramp days are not kind to anyone, and you cannot just eliminate the inevitable and imagine having that time during important exams or loads of assignments pending? Hence a gel seat cushion is what will make you feel somewhat better. Our pick is this autonomous ErgoActive cooling gel seat cushion. This seat cushion not only relieves cramps and similar period problems but also helps you get rid of back pain and the posture problems you have.
2. Desk Drawer
Desk drawers are a blessing in disguise until you get a desk with no drawer. Purchase this swivel desk drawer from Autonomous to keep your little and useful stationery items nearby. It has compartments for simple storage and easy locating of supplies.
3. Study Chair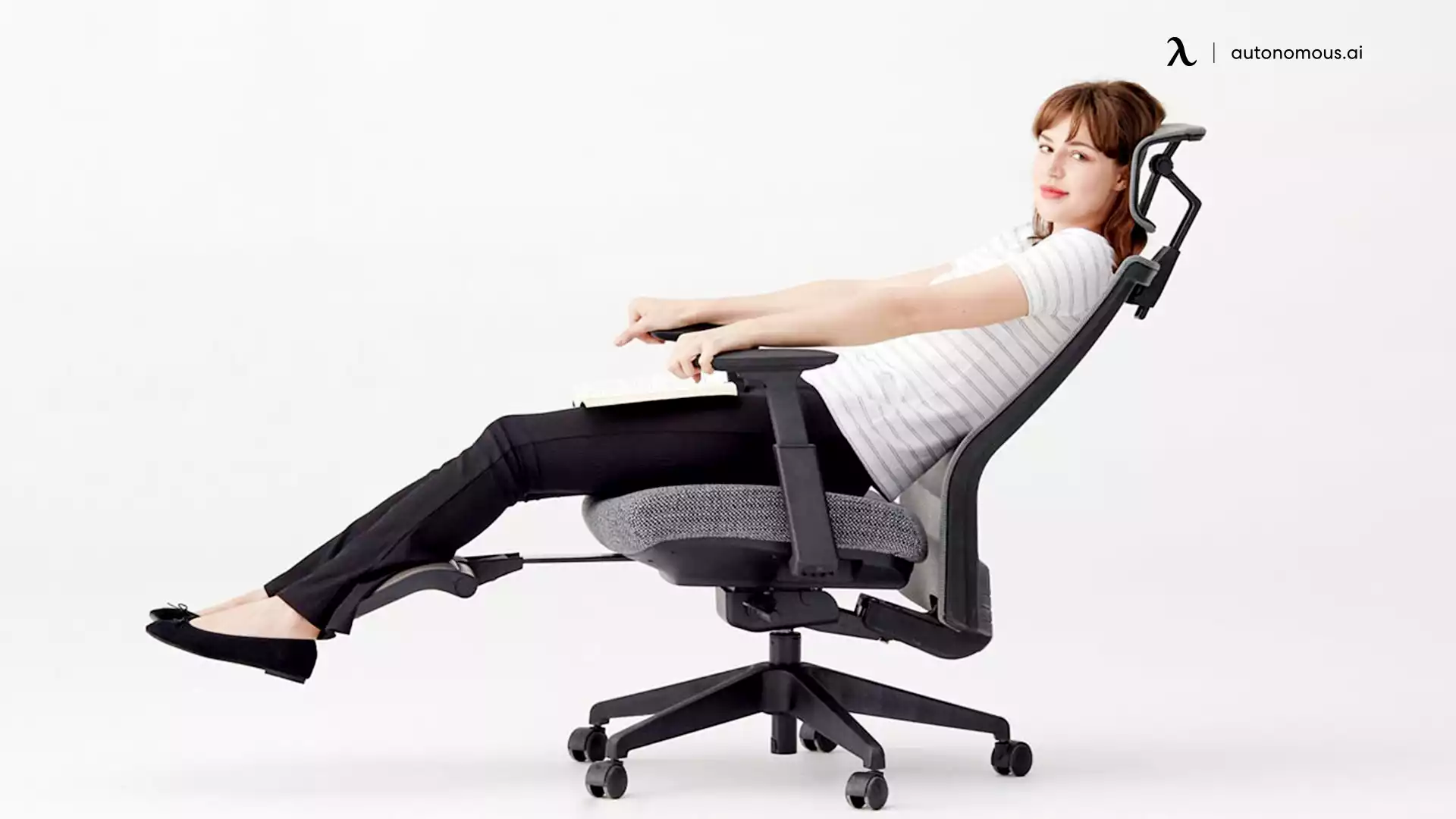 Your study or workstation is incomplete without a proper comfortable school chair. Our best bet is the ergonomic mesh office chairs for this purpose. You can use them for work, study, and even gaming. The ErgoChair Core is one of our top picks if you are looking to buy an ergonomic chair.
4. Standing Desks
The right desks for students come with loads of features, from elementary school desks to college desk and chair sets. But nothing competes with the value of a standing desk. Standing desks are ideal for school-going children as they allow you to study while both sitting and standing hence keeping your posture ergonomic and active.
5. Filing Cabinet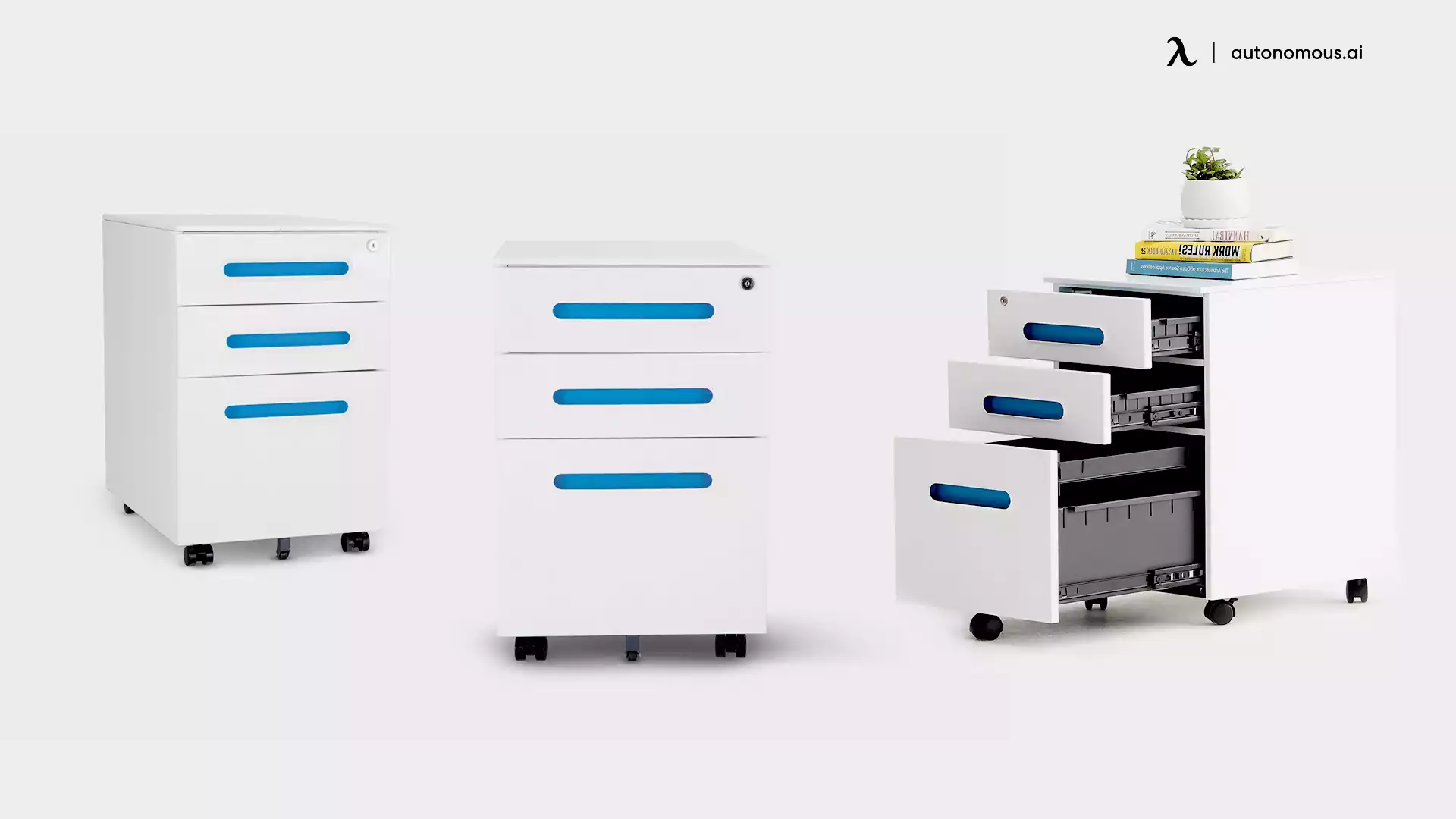 Cute school supplies for girls are common, but nothing beats the urge to remain organized, whether it's about office accessories or school stationery items. This filing cabinet can help clean freak girls to keep all of their supplies from documents to stationery, work to study and gaming, everything in place and neat. It is spacious and also has wheels hence can move wherever you need.
6. Water Bottle
Want skin that glows? Hydrate. More energy? Hydrate. A justification for leaving class and visiting the restroom five times daily? Hydrate.
7. Pointers and Pens
There is nothing better than using a slick ballpoint pen or a recently sharpened pencil to write on paper. You can stay stocked up all semester long by purchasing bulk sets.
8. Lexon Pen Cup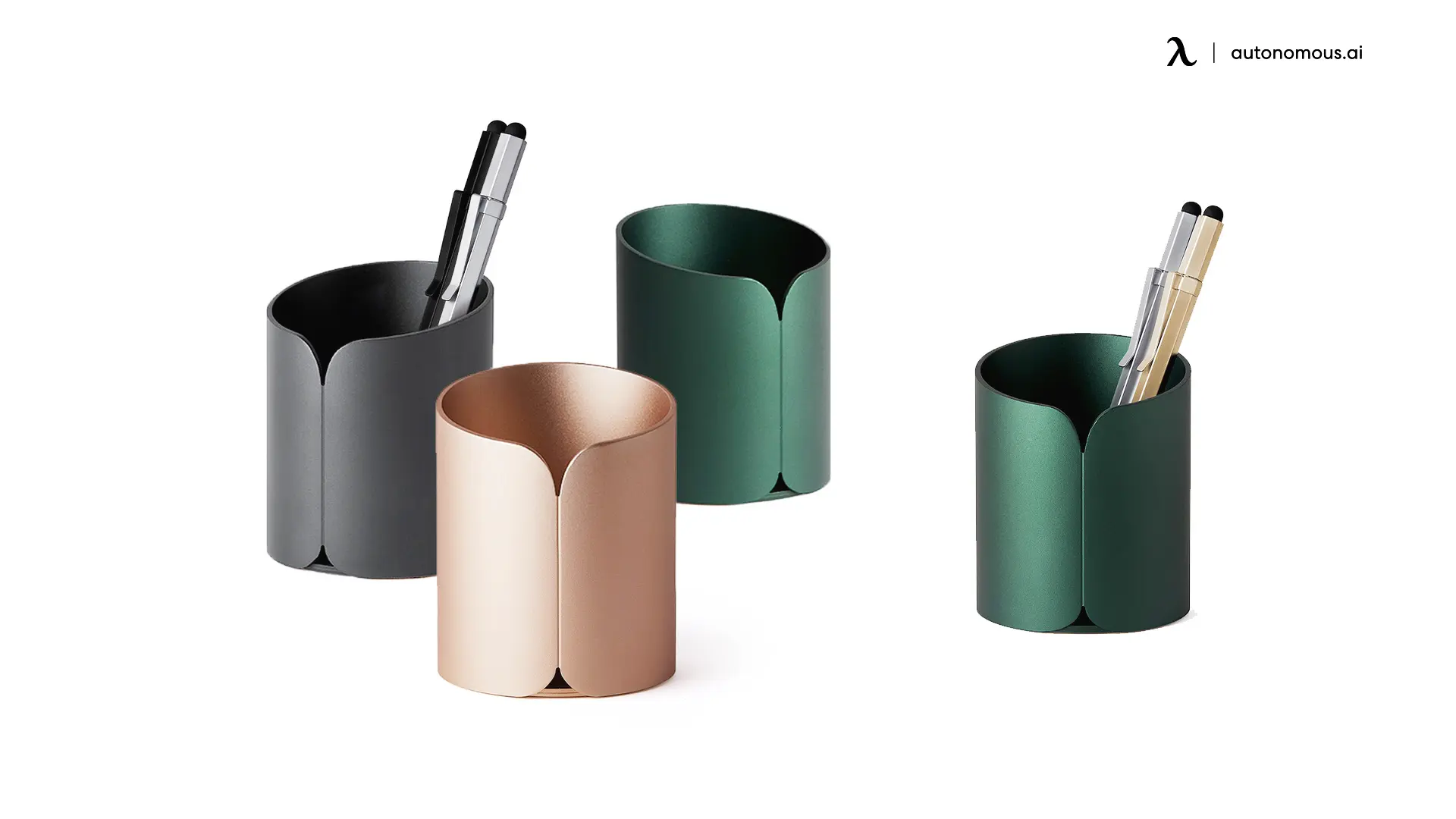 High school supplies for girls need to be not only practical but also very luxurious because girls love cute things and won't compromise the look of their desk just for some basic-looking accessory. This Lexon pen cup is available in three colors black, olive green, and pink. It is stylish and has a unique design. It can hold up to two bundles of the pen without ever sliding away.
9. Magnetic Organizer
It works well for your back-to-school supplies for girls list because the magnetic desk organizer is all you need. It is magnetic, so it will stick to your desk and has multiple compartments for your phone, notepads, paperclips, pen, pencils, staplers, erasers, scissors, and whatnot. It is 13 and ½ inches long and 4 inches in height, but the best part is that it doesn't slide on your desk and interrupts your workflow.
10. Mechanical Pencils
What do you hear? As you listen to the clicking sound, you can hear how far the lead can go before snapping. Are there any girls out there who don't adore brand-new stationery?
11. Desk Pads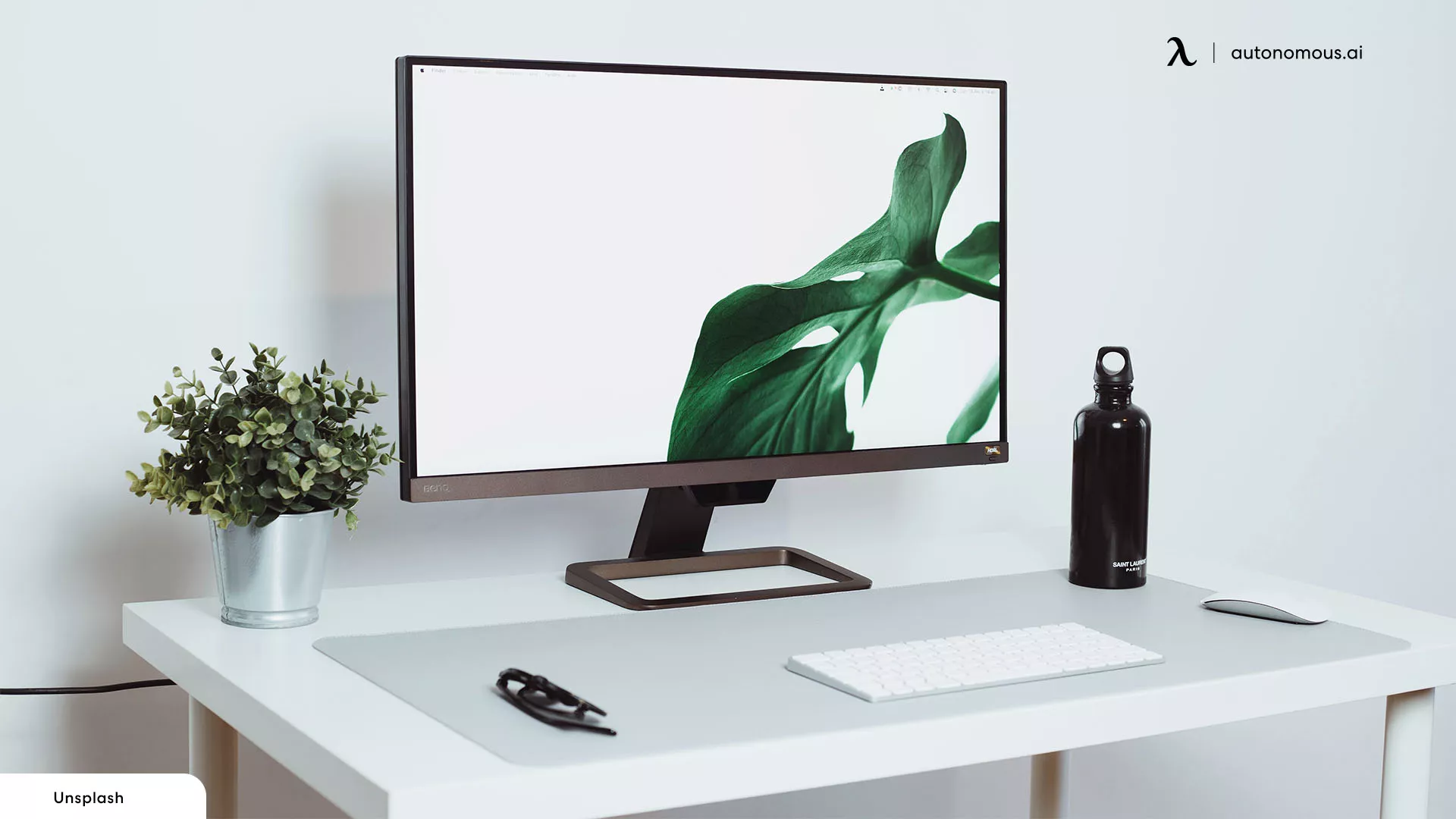 Adding both looks and functionality to your desk, get your hand on a Topographic desk pad by Deskr. The desk pads are one of the cool school supplies for girls, and the design on this one makes your desks' aesthetics pleasing to the most. It protects your desk surface from the gadgets scratching and heating the smooth wooden finish and is also waterproof, so your laptop remains safe.
12. Mini Clip Pen
This mini clip pen might not seem important but wait until you start to enjoy having a pen nearby you at all times. It can be clipped to your shirt, sleeve, and pocket. Plus point? It looks pretty stylish.
13. Cable Bites
Cute devices called cable bites can keep your telephone cable firmly in place on the table. Thus you won't have to search for the cable when your phone is dying, and you'll remember to charge it from now on (maybe).
14. Power Dock
Keep your electric devices all safe and charged with this power dock provided by Autonomous. Get multiple charging options as well Usb type charging pots. Hang it on the wall or plant it under your desk to keep the cables out of the way.
15. Scissors
Do we even need a reason why you need those? Scissors are a staple in every girl's stationery box, and for school or college-going girls, they are pretty useful too.
16. Laptop Stand
If you are fond of working in bed or on the couch, then you need a laptop stand to prevent yourself from slouching or sitting uncomfortably. Gladly. This Birchwood laptop stand is just what a girl needs. It is aesthetic, pretty to look at, and works to maintain a proper eye level and posture.
17. Calculator
Don't forget your key to success in the algebra class, the calculator. After all, it doesn't seem nice to ask for a calculator each time an equation pops up. Have your own and save some dignity.
18. Sandwich Bag
If you pack a single disposable sandwich bag every day for lunch, you're contributing 180 bags to a landfill each year. Purchase one of those reusable sandwich boxes or bags to reduce that number to zero.
19. Pencil Box
Large enough to hold all of your stationery, it is tiny and light enough to fit in your bag. This is how we determine how to select the appropriate pencil box.
20. Light Bar
Don't ignore the importance of proper light while working or studying. The Autonomous light bar is the safest and most modern solution you will get. The extra wide 31 inches light bar illuminates your entire desk surface, and you can also adjust the brightness level to up to 5 different settings. It also remembers your favorite light setting.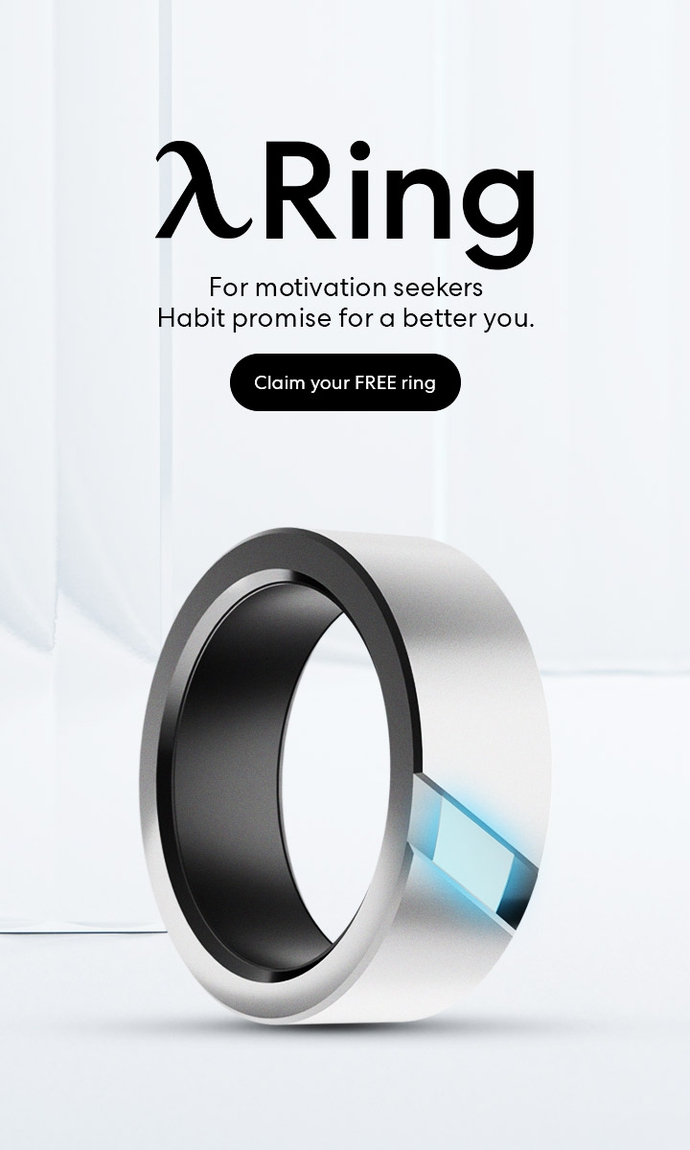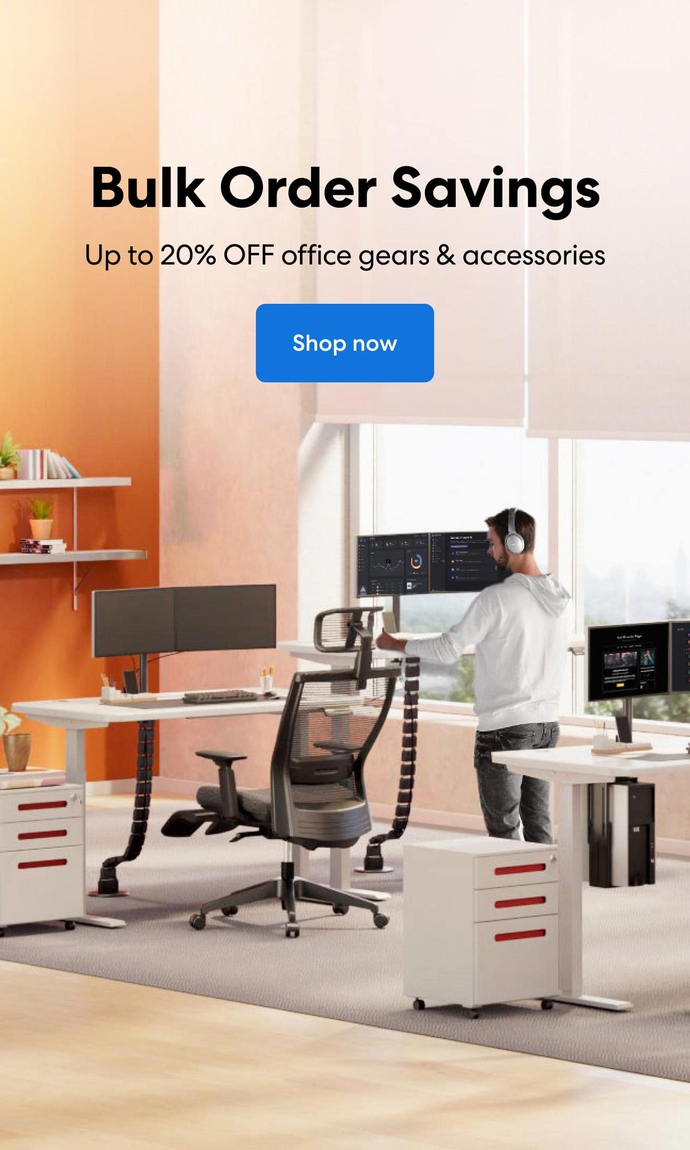 Subcribe newsletter and get $100 OFF.
Receive product updates, special offers, ergo tips, and inspiration form our team.