Your little one had the hardest time during the pandemic. They lost their playdates, that fun hour after school, studying and drawing with their buddies, and the worst part is most kids cannot understand the whole reason behind this upside-down shift in the world. If your child has been showing some signs of aggression or stress, then chances are they are done with this stay-at-home quarantine routine.
Thankfully, now the pandemic is a little low, the kids are excited about going back to school. From preparing their bags to getting all the back-to-school supplies, which you should check out at Autonomous back-to-school deal, every little one cannot wait to have that fun hour of recess.
While we see the eagerness in kids to resume the life they had before the pandemic, some are just too comfortable with the idea of studying from home. Either way, you need some great back-to-school gift ideas for students to motivate them. So here are some easy and must-buy back-to-school gifts for students that your little one would love. From best desk accessories to items for their college desk setup, we have gathered useful and affordable products for all the students.
1. Bag Pack
Get them a new bag as a back-to-school gift to motivate them the best. If your kid is a fan of any particular series, buying them some theme bag is also a good idea.
2. Chair
If their school is starting, they will be spending time at home completing their school assignments. Sure, you cannot control the placement and comfort of children in a school, but you can make their home study setup comfortable to the most. To encourage them and keep their health as the topmost priority, buying an ergonomic chair is great.
ErgoChair Junior is a smart product with various adjustability features and also a smart back-to-school gift for students. You can adjust the chair in up to 7 different ergonomic positions, and the great part is, it is also made up of friendly materials for a safe experience.
3. Desk
To complement their ergonomic chair, there should be an equally smart product. The SmartDesk Junior is a height-adjustable desk allowing you to play with the height. The little ones can work both standing and sitting, and that's not the only great part of this product. You will also get an additional space drawer along with a pegboard with movable shelves.
4. Notebooks
Whether it's a smart notebook or a traditional one, notebooks are a must-have for young learners. Buy them notebooks, so they don't lose the important lectures anywhere.
5. Game United Smart Desk
As a back-to-school gift idea for students when they return to school, there is no better surprise than an upgrade on their gaming corner. The Game United SmartDesk from Autonomous had to be added to our list for various reasons. First, you will get height adjustability with up to four different programmable settings. Second, the lifting capacity makes this product suitable for dual to triple monitor setup, and the scratch-resistant top makes this product durable in the long run.
6. Swivel Space Drawer
You may clear little objects from your desk and organize them in the Swivel space drawer. You can purchase it as a back-to-school gift. The drawer swivels 360 degrees and is intended for easy installation and access. It's ideal for keeping stationery and other little objects that might typically clutter your desk.
7. Desk Pad
Made with friendly materials, a cork desk pad can do much more than imagined. It keeps the table surface free from scratch, allowing the user to feel comfortable for hours. In addition, the soft desk pad keeps your laptop safe and also acts like a mouse pad.
8. Filing Cabinet
If your kid calls you when they cannot find a notebook or important assignment, then get them this filing cabinet as a back-to-school gift. Not only will this be a gift for them, but it will calm you too. An important part of the office accessories, a filing cabinet, must be a part of every study or workplace. It keeps your desk organized, arranges the files, and also helps in smoothing the workflow. The roomy drawers are all you need for a great mess-free place.
9. Ultra LED Desk Lamp
Most students choose the late hours to complete their assignments and meet the deadline. If your kids belong to a similar crowd, don't let them work under the cellphone torch, thus strain the eyes. An LED desk lamp is an affordable and wise choice for your children. The UltraWide LED desk lamp has natural light, so your kids won't have to strain their eyes with any extreme intensity level.
10. Monitor Arm
A monitor arm makes your work desk spacious by keeping the desktop above the surface. You can use the extra space for various other uses. But that's not the only job of a monitor arm because it allows the user to use the screen at a safe eye level. This back-to-school gift allows adjustment of screen height so each person can elevate it to their desired eye level.
11. Cable Tray
If your children have a hard time managing the cables, maybe they aren't the messy ones. Managing and setting cables is a challenge we all come across. And to be fair, buying a cable tray or making any other permanent arrangement is the only solution. Since messy cables don't only look bad but are also hazardous, a cable tray will help you arrange the wires properly.
12. Desk Clamp Power Outlet
Here is another suggestion for a back-to-school gift. No more getting up from the chair to find the right power port. This desk attachment adds a boost of power to your workstation. The desk clamp power outlet is intended to allow you to power your computer, laptop, mobile, desk light, or even tablet. It easily attaches to your desk and can then be used to charge any gadget. This can help you organize your office desk and put all of your cords in one place.
13. Flow Board
For the weight-conscious crowd, the flow board is a great accessory and perfect back-to-school gift. It encourages tiny micro-movements and allows the user to feel active. Flow boards are also a great way to increase productivity in a workplace. They allow blood flow in the feet, so lower back issues don't feel any extra load.
14. Anti-fatigue Mat
Combine anti-fatigue mats with standing desks to have a smooth standing experience for hours. Anti-fatigue mats prevent extra load on feet and enhance efficiency.
15. Antiviral Mask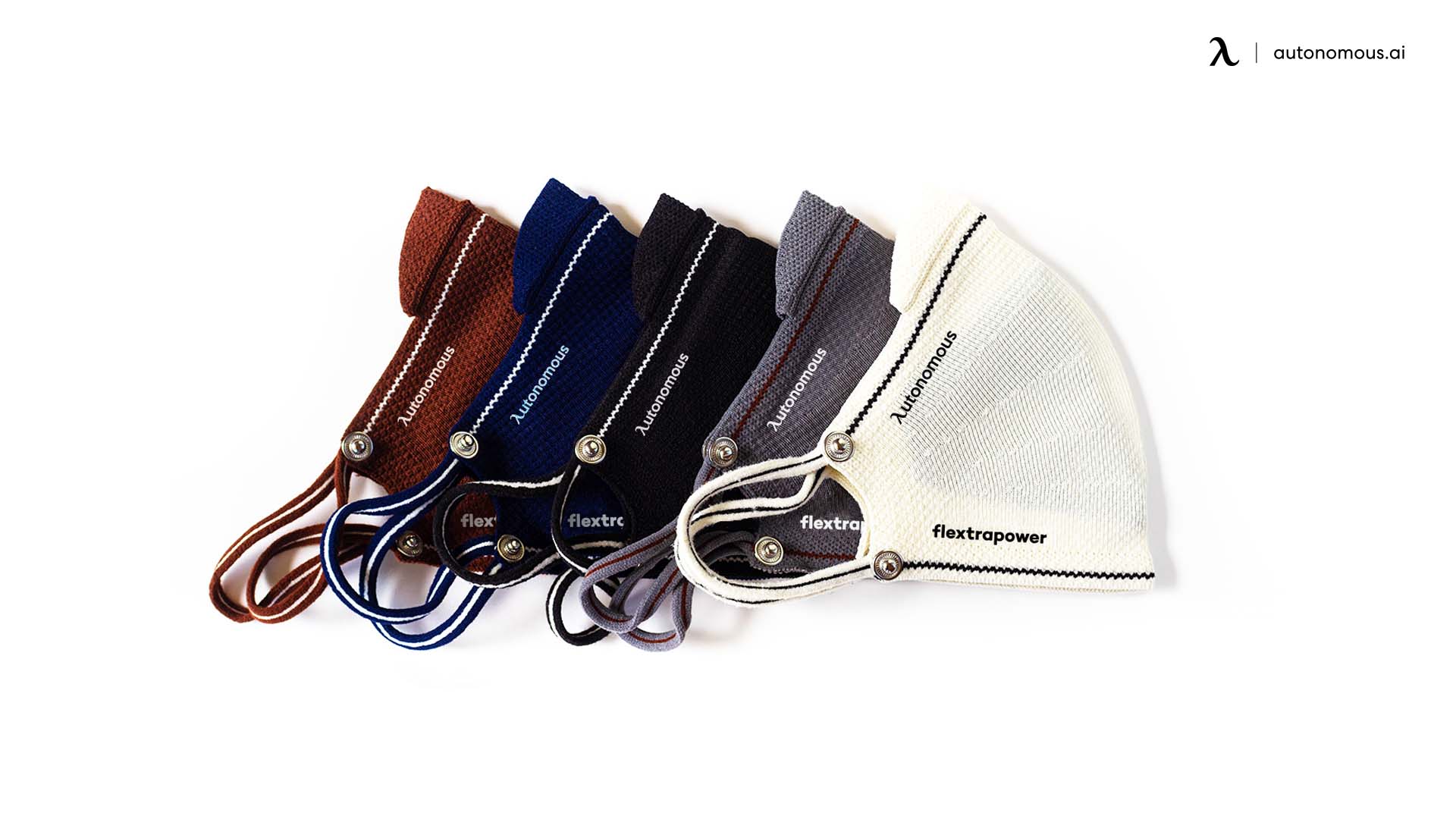 Don't send your young ones without proper protection, and there is no safety better than a mask. The breathable graphene antiviral mask is safe and cool and available in a bunch of colors.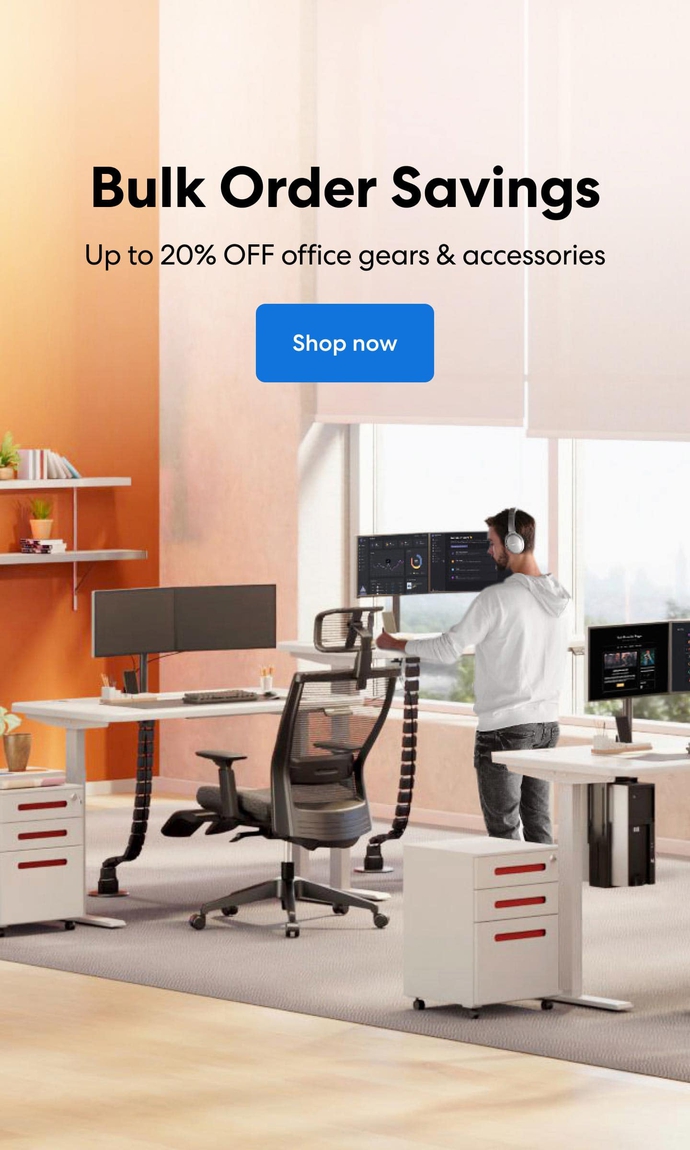 Subcribe newsletter and get $100 OFF.
Receive product updates, special offers, ergo tips, and inspiration form our team.