As schools look to reopen, you are probably readying for your kids to attend school, offline or in-person. Have you considered an ergonomically designed desk?  Why do they need that? For their good health and overall well-being! 
Simple it may sound, but desks that are not ergonomically designed can lead to many medical health concerns that you don't want for your child. For example, obesity, cardiovascular disorders, and more, as medical journals have documented.
Solution? The SmartDesk Core is a sit-stand desk that offers you to work by sitting or standing. As you change positions while working, your body is stretched, and blood flows. It allows muscles to relax too. Change the desk height between 29.4 to 48 inches by merely pressing a button or two.  For the junior kids at home, don't miss the SmartDesk Junior. 
Here are the top fifteen desk accessories for students.
1. Ohmni Telepresence Robot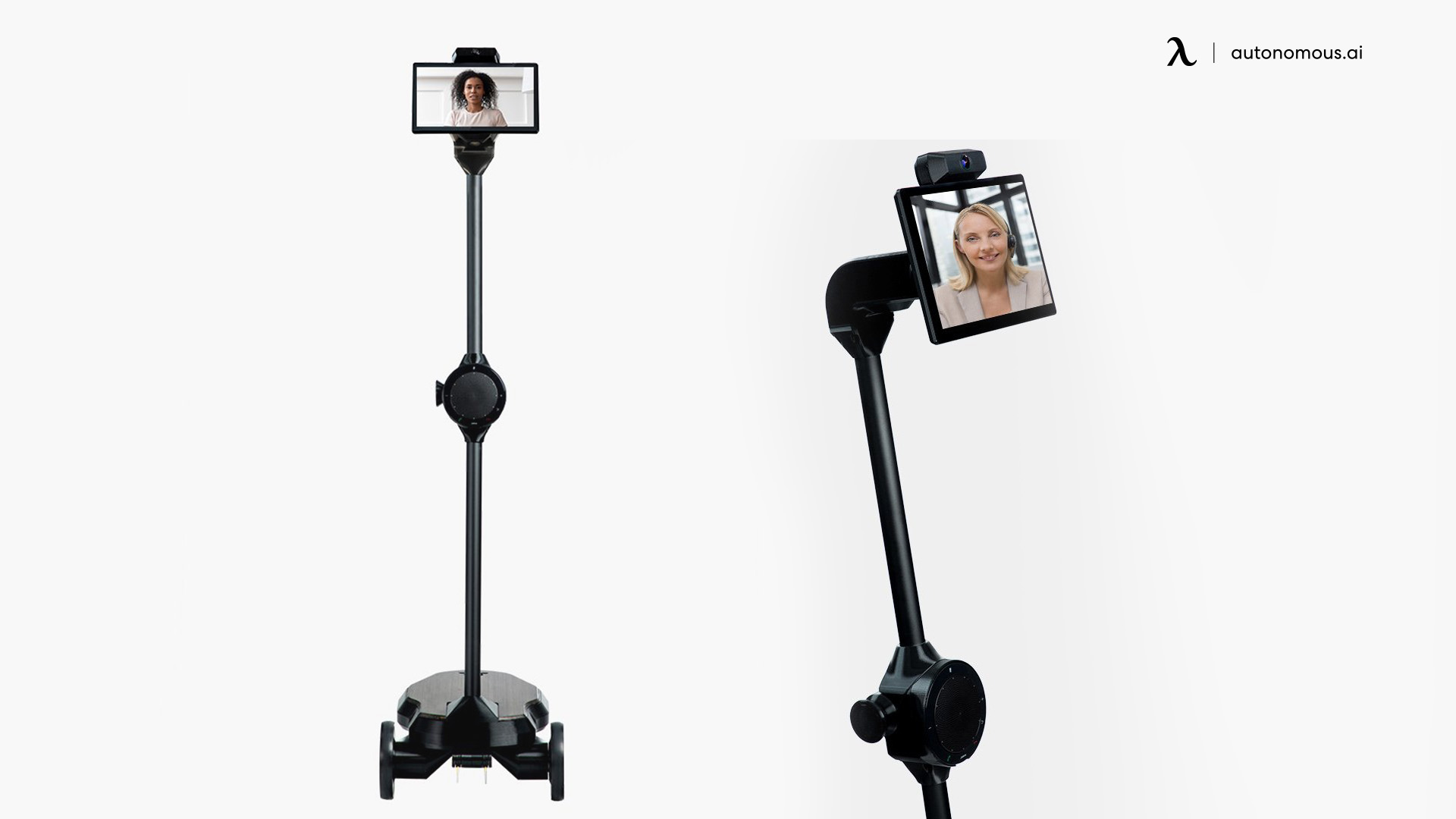 Now you don't need to hold your cell phone in your hand as you move around your room or the study desk. Instead, enable the Ohmni Telepresence Robot to work freely with both hands as your child studies, attends online classes, or does other group work. It is equipped with a 13MP 4K wide-angle camera, a 10.1" touchscreen with zero-lag zoom, a far-field mic, and a speaker to hear and be heard.  It is height-adjustable with 130° of fluid tilt. It also auto-docks so that it is self-charging when not in use. You just can't miss it.
2. Autonomous Ultra Wide LED Lamp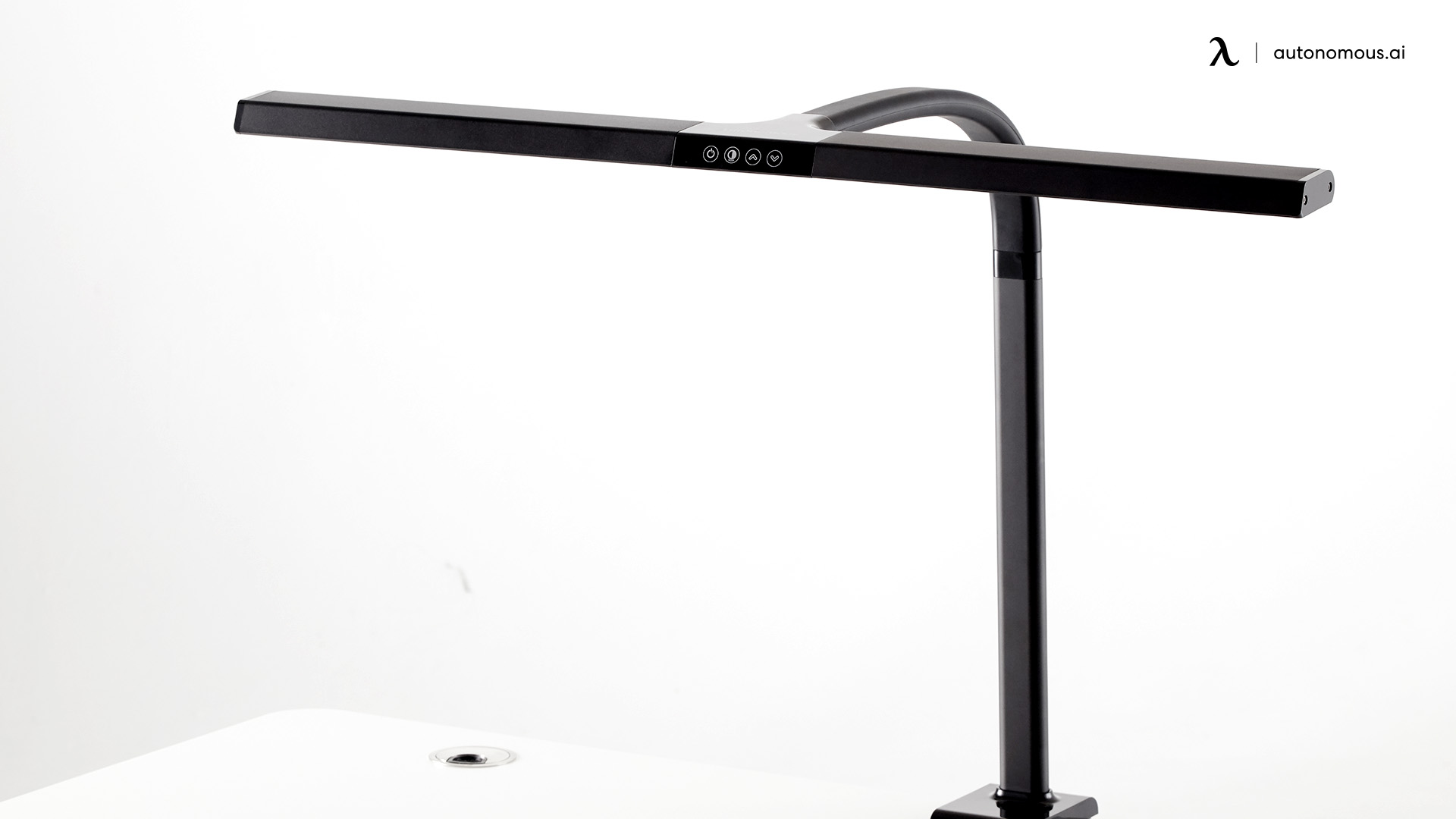 This Ultra-wide LED lamp by Autonomous helps you focus on your work. Spark up an idea or feel motivated and energized with this lamp that offers you 1200 lumens bright light.  Available in black, it is made from die-cast aluminum & metal. It is available in four different colors of light to suit your needs. Don't miss the 50000 hours of lamp lift time it provides. It's a steal deal with the back to school offer from Autonomous.
3. Filing cabinets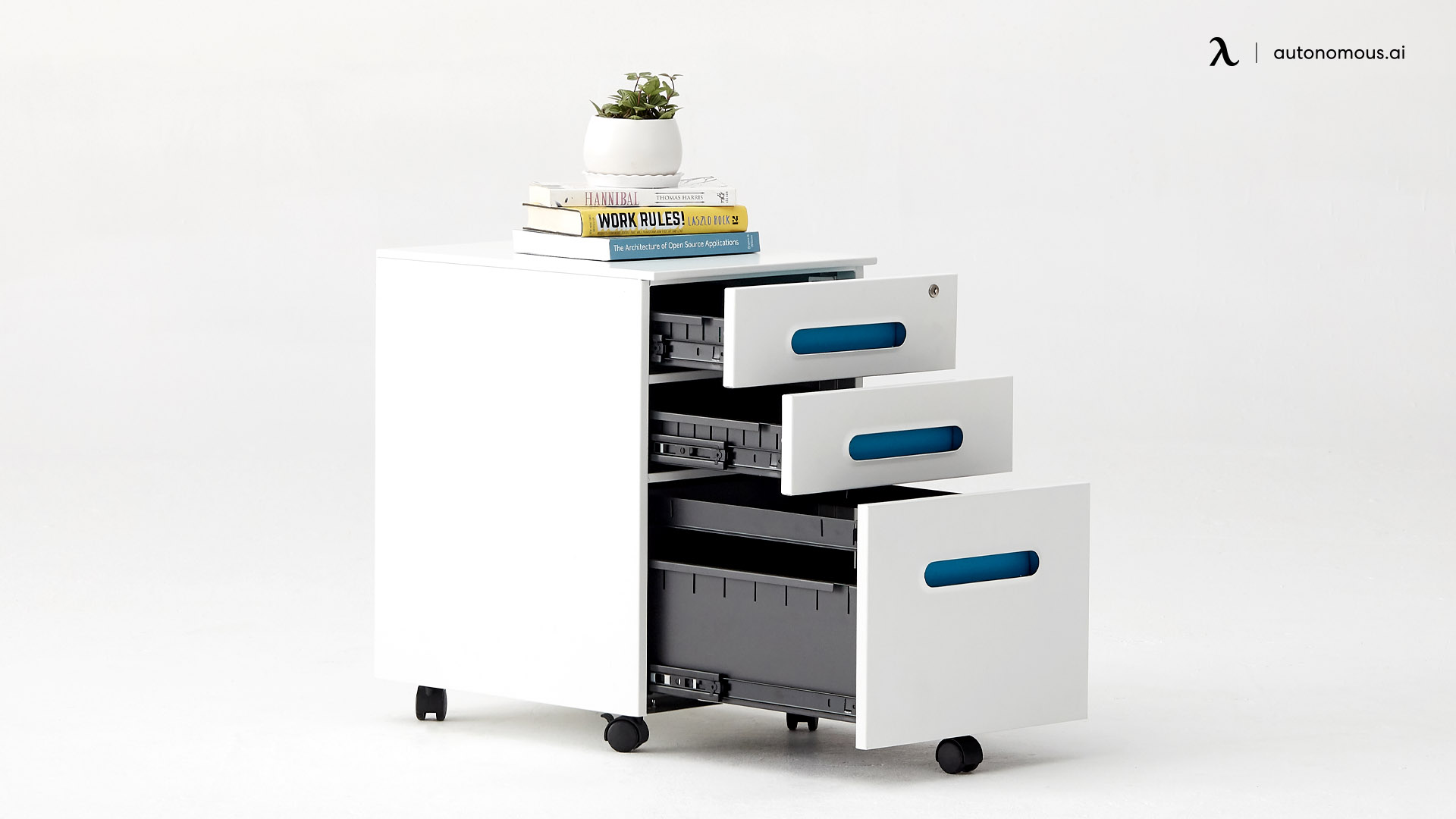 One of the desk essentials for students is filing cabinet. Short of storage space? Use these file cabinet accessories that have ample storage space.  You get a combo of three lockable drawers with customizable dividers. They are made from solid steel and have an anti-rust finish. Move around the room, with casters provided. Don't miss the choice of four lovely colors you get! 
4. Autonomous Cable Tray
Manage your desk to be tidy by arranging all the cables using a cable tray under the desk.  Avoid accidents, ensure your gadgets don't get pulled, and more with this metallic cable tray made from solid steel and coated with an anti-rust finish.  Easy to install, it can accommodate a power strip and multiple cables.
5. Cork Pad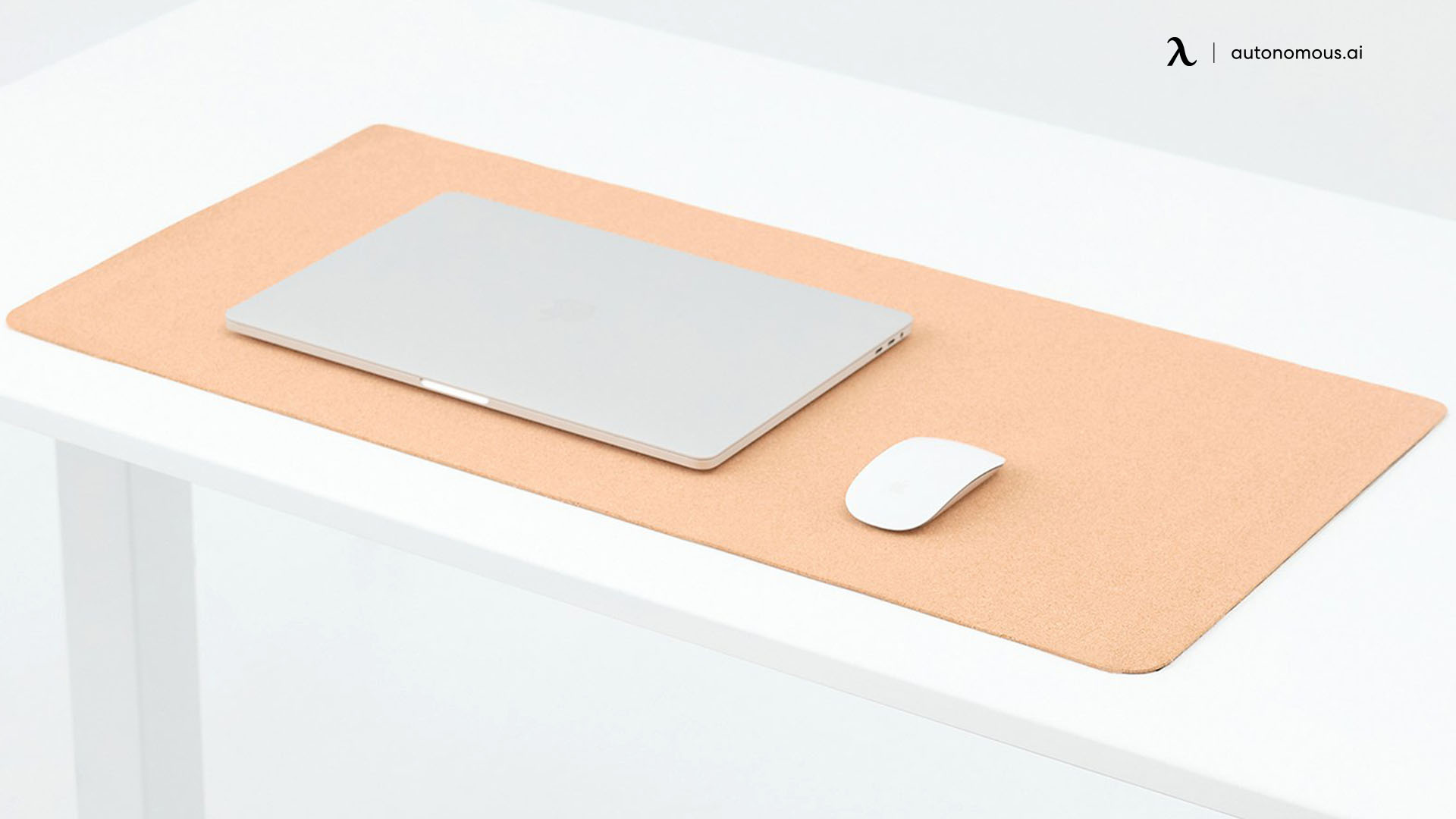 A simple yet elegantly colored cork pad offers your laptop and keyboard stability. Made from natural cork, no trees are harmed in its production. With a dimension of 31.5"L x 15.7"W x 0.1"H, it is certified for California Proposition 65. You may like to wipe it clean with a damp cloth for best results.
6. Anti-Fatigue Mat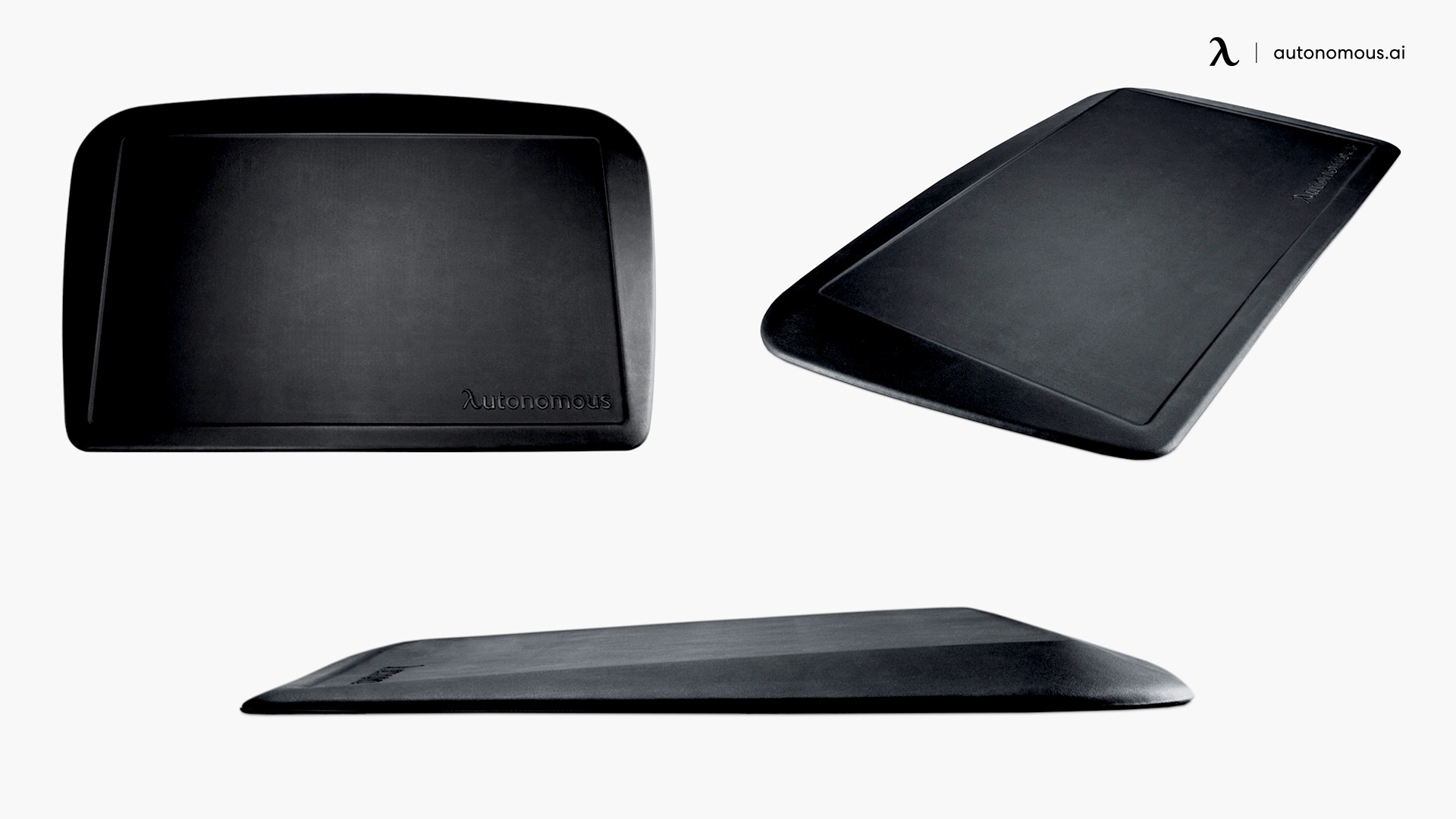 Get rid of your fatigue and stress with these desk accessories for students. Get yourself an anti-fatigue mat for your feet, the source where all nerves from the body end.  Place it under your feet to get the best stress relief. It is raised by two inches from the bottom of the mat towards the toes. It also gives you safety as it prevents you from slipping. Amazing, isn't it?
7. Monitor Arm
Here is another must-have desk accessory for students. Do you need multiple monitors as you participate online for school/ college group work? Attach a single or dual-arm monitor with clamps to your desk.  These folding monitor arms give you the flexibility to operate moving in or out by 18". This is one of the most important student computer desk accessories when studying from different systems.
8. Desk Clamp Power Outlet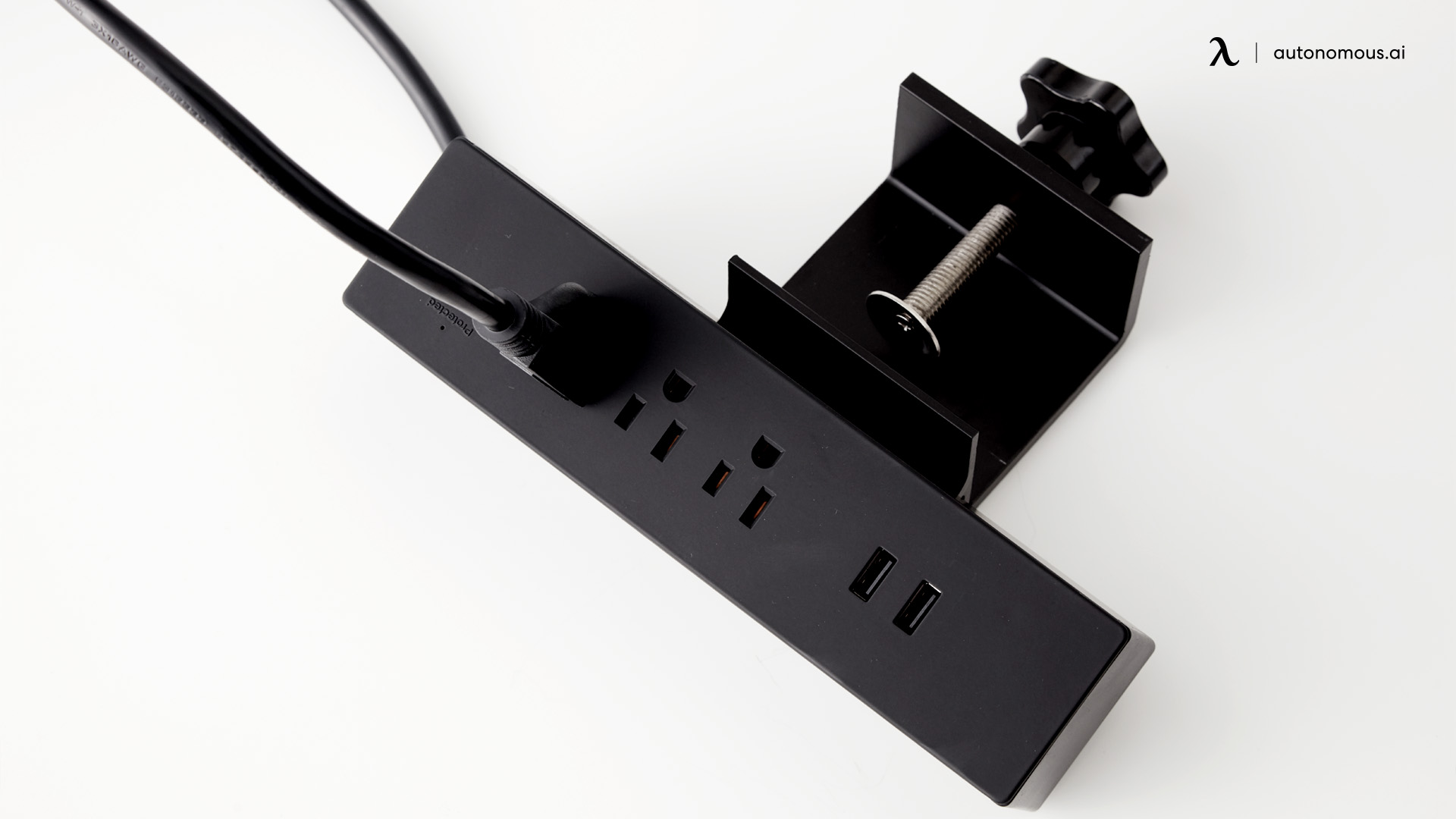 Attach as many gadgets as you need with a desk clamp power outlet for all your gadget needs.  Keep them charged to manage your work as you multitask between school/college sessions. It is one of the most important desk essentials for students.
9. Flow Board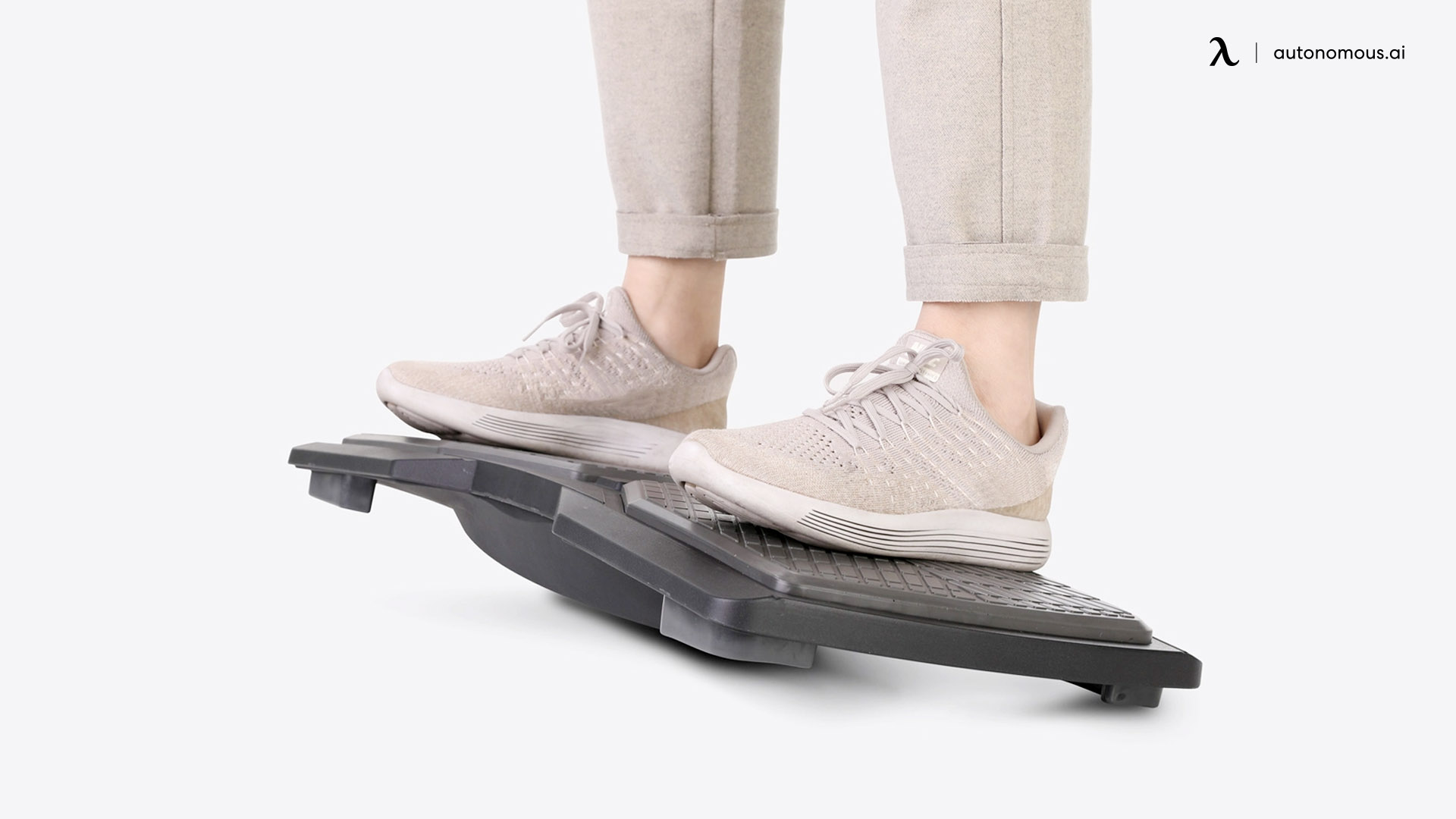 Missing your exercise routines? How about managing this as you study? With a flow board, take short breaks to practice light exercises. It ensures you stay healthy. It is designed by engaging Yoga and Tai Chi principles. Relieve your mind and body from all the stresses; don't wait till the end of the day!
10. Swivel Desk Drawer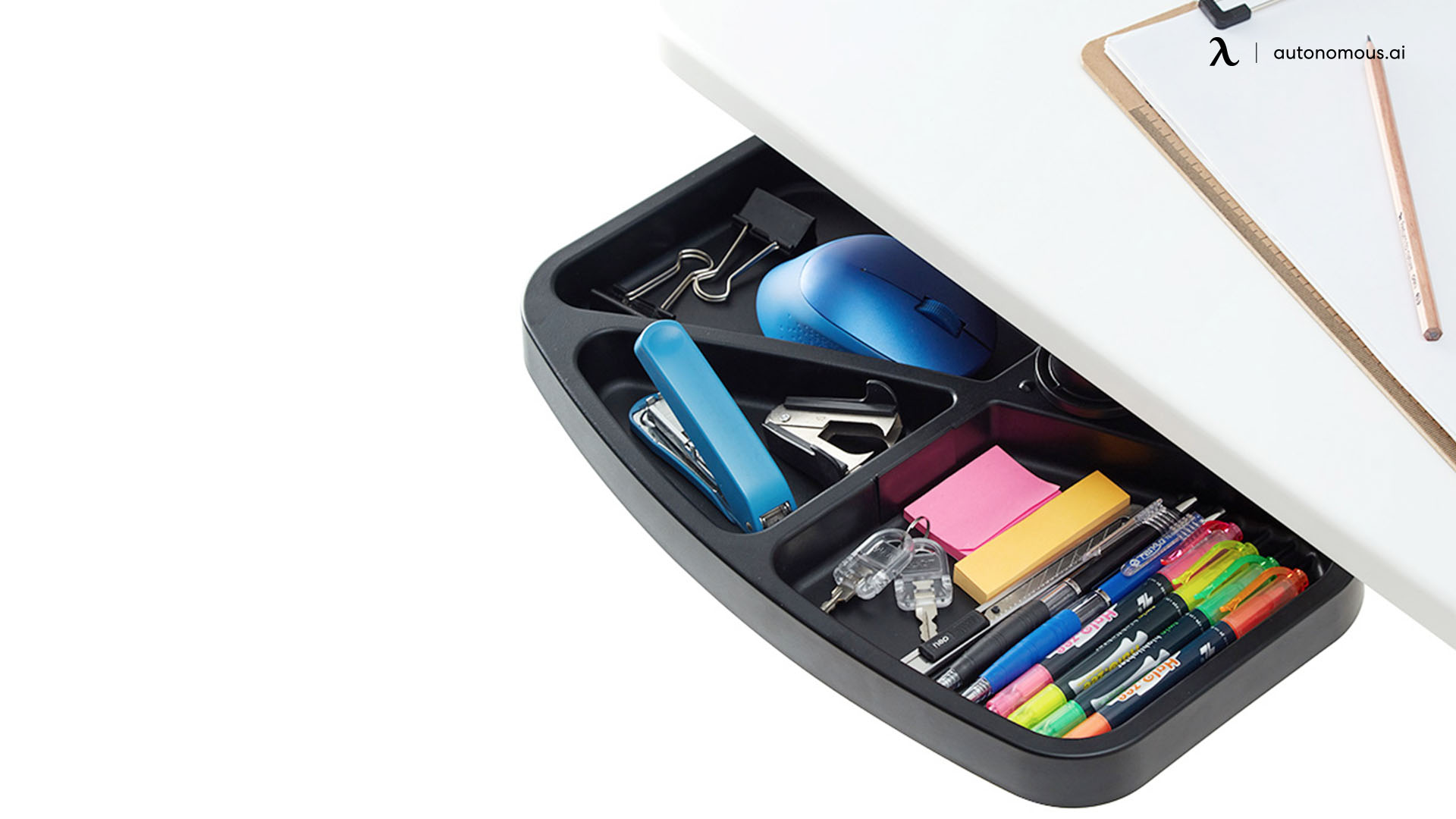 Here is one of the best desk accessories for students. Made from plastic and fabric, this desk drawer offers you enough space to put away minor things like pens, yellow stickers, or more as you try to keep your desk neat and clean.  It weighs1.3 pounds and measures 15"L x 8"W x 3"H x 1.9 lbs.
11. A Mug Warmer
One of the best student desk items to keep your coffee or hot cocoa warm as you study at your desk. If it's a long night or an early morning, you will surely need it!  It keeps beverages warm at 120 degrees Fahrenheit.  Works well with almost all cups and beverages (coffee, milk, water, and more). Switches on automatically as you place a cup and switches off as you take it away.
12. Blue Light Blocking Glasses
Maintain your eyes by avoiding the direct blue light glare from most computer screens and mobile phones. A must-have as children are spending more time on screens. This blue light makes eyes feel dry and tired over a while. This, in turn, disrupts the body's natural sleep patterns. With the blue light blocking glasses, you can avoid 90% of this blue light.  Sleep peacefully, get up fresh, and work as you are revitalized.
13. Planner
Planner is considered one of the most important desk accessories for students. Despite calendar schedules built into your computer systems, a planner at your table helps you move through weeks easily, highlighting your important dates. No need to change controls on your screens as you work. A glance, and you know your time frames.
14. Noise-Cancelling Headphones
Grab the best sounds from your music as you relax between studying sessions or listen to a pod play!  It is time to relieve your stress or pay attention to the smallest notes during your music classes. Go for it!
15. Notebook
While some may like to keep one, others prefer electronic modes to store notes as you work. A handy thing when you need to draw mind maps to study or more. 
Don't miss our reviews of the best desk accessories. 
Wrap-up
Get some desk accessories for students that aid you to study with a higher focus. These accessories act as enablers to otherwise tiring and trying routines. Get them the accessories they need, enabling them to give their best shot at school/college!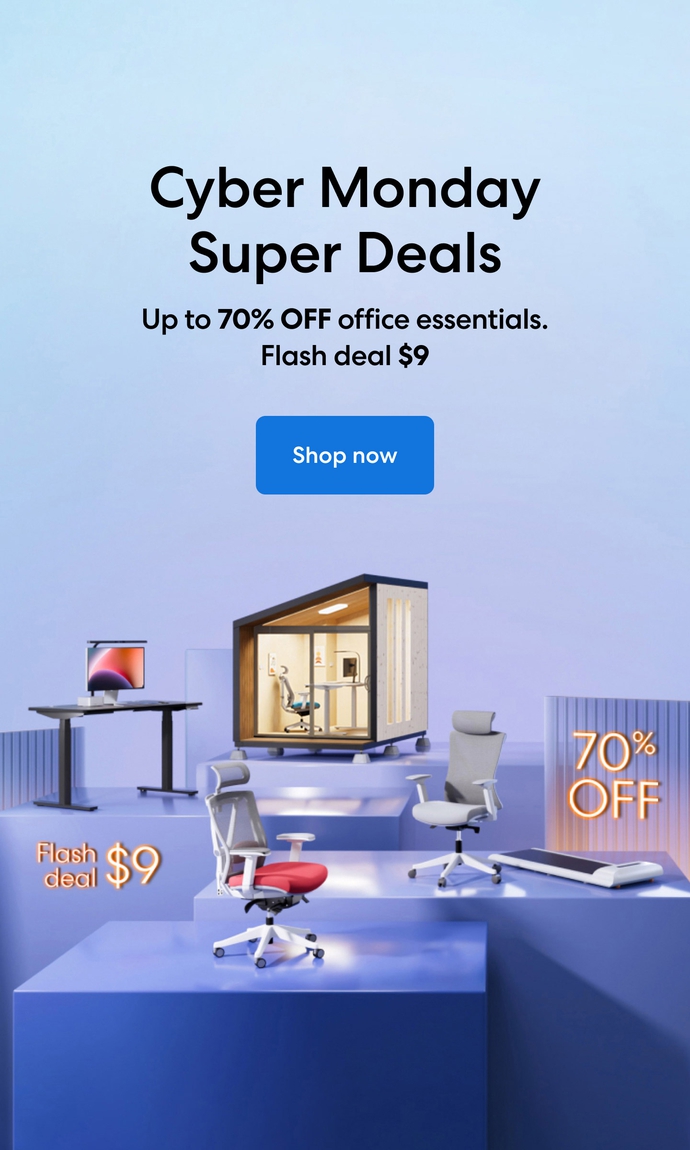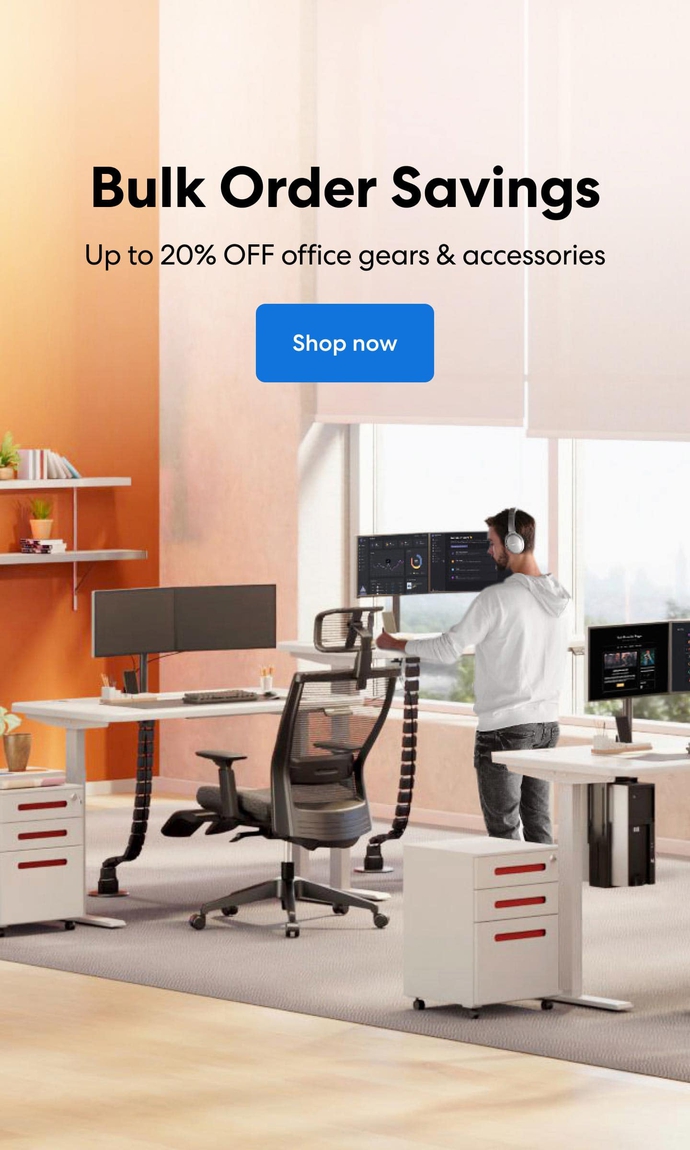 Subcribe newsletter and get $100 OFF.
Receive product updates, special offers, ergo tips, and inspiration form our team.