The pandemic has set new normal standards for working remotely for school, college or work.  While schools look at the reopening in some states, many are worried about the pandemic's next wave. Such schools are unsure if they need to open doors.
In any case, as you sit down for office work or for attending online classes at your school or college, a dedicated space is always helpful.  If you already have a set-up at home, you may consider upgrading it.  Why? Gone are the days of a simple desk and chair. Yes, they serve the basic purpose of having an individual writing space but could harm your health over some time. 
How? Users who sit for a long time at their desks are prone to obesity, develop cardiovascular symptoms,  consistent stiff body postures and aches, and more. Solution?  Consider upgrading to a standing desk.  Desks that are ergonomically designed can be raised or lowered for either standing and working or sitting and working. This change from sitting and standing to work ensures blood flow, relaxes muscles, and more.
But, the question remains, even if you want to upgrade, what are the student desk dimensions?
How Do You Measure a Desk?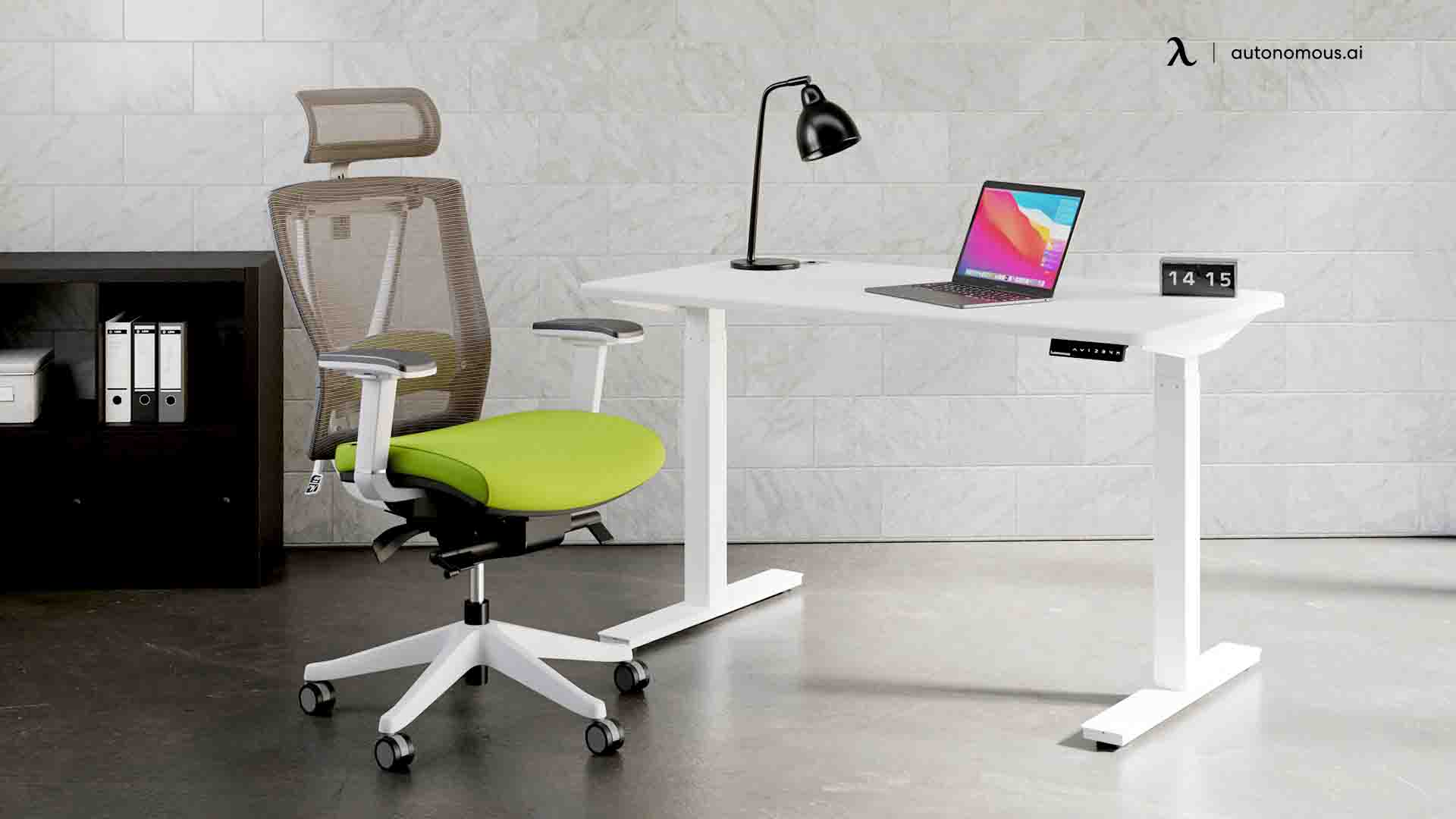 Most measurements across the world are based on the metric system, which is meters.  However, some countries still use the conventional system and hence inches or feet may be preferred by many users or buyers.
Width: The distance between the left side of the table to the right side of the table is called the width.
Depth: This is the distance between the front of the table to the back of the table.
Height: This is the distance between the base to the top of the table.
Standard Student Desk Dimensions and Measurements
Since students can be grouped into various categories, we will consider those between grades eight till college-going children for this article. The standard measurements for a student desk size are as follows:
1. Width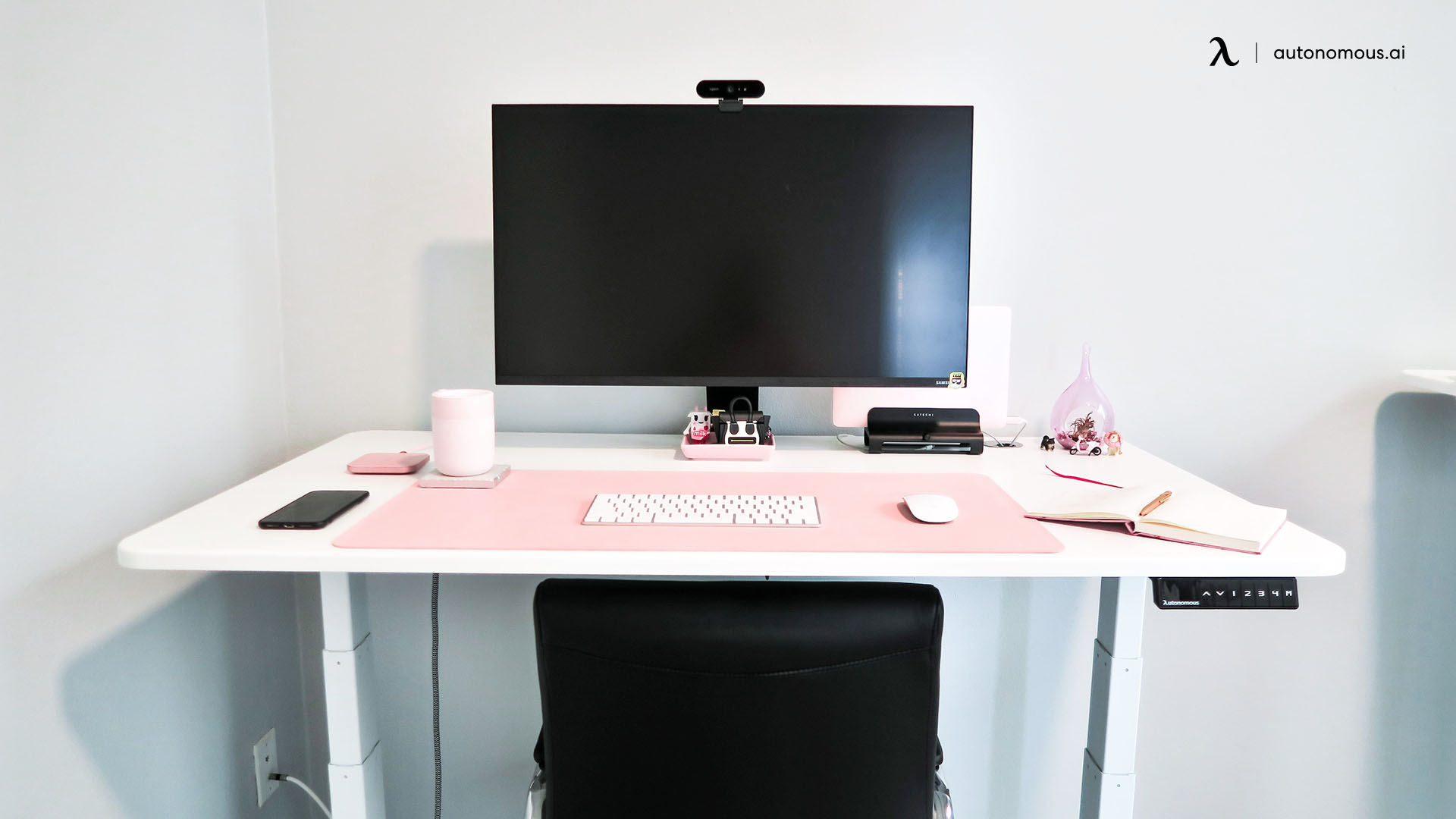 The first important student desk dimension is the width. Most desks require a teenager to have a width of at least two and a half feet (or thirty inches or 76.2 cms). While some folks prefer a lesser space, many prefer a wider space to keep books, spread flow charts and more as they work.  This could depend upon individual preferences and requirements.  Hence you will notice that desk widths are usually available in incremental sizes by six inches or fifteen cm.
2. Depth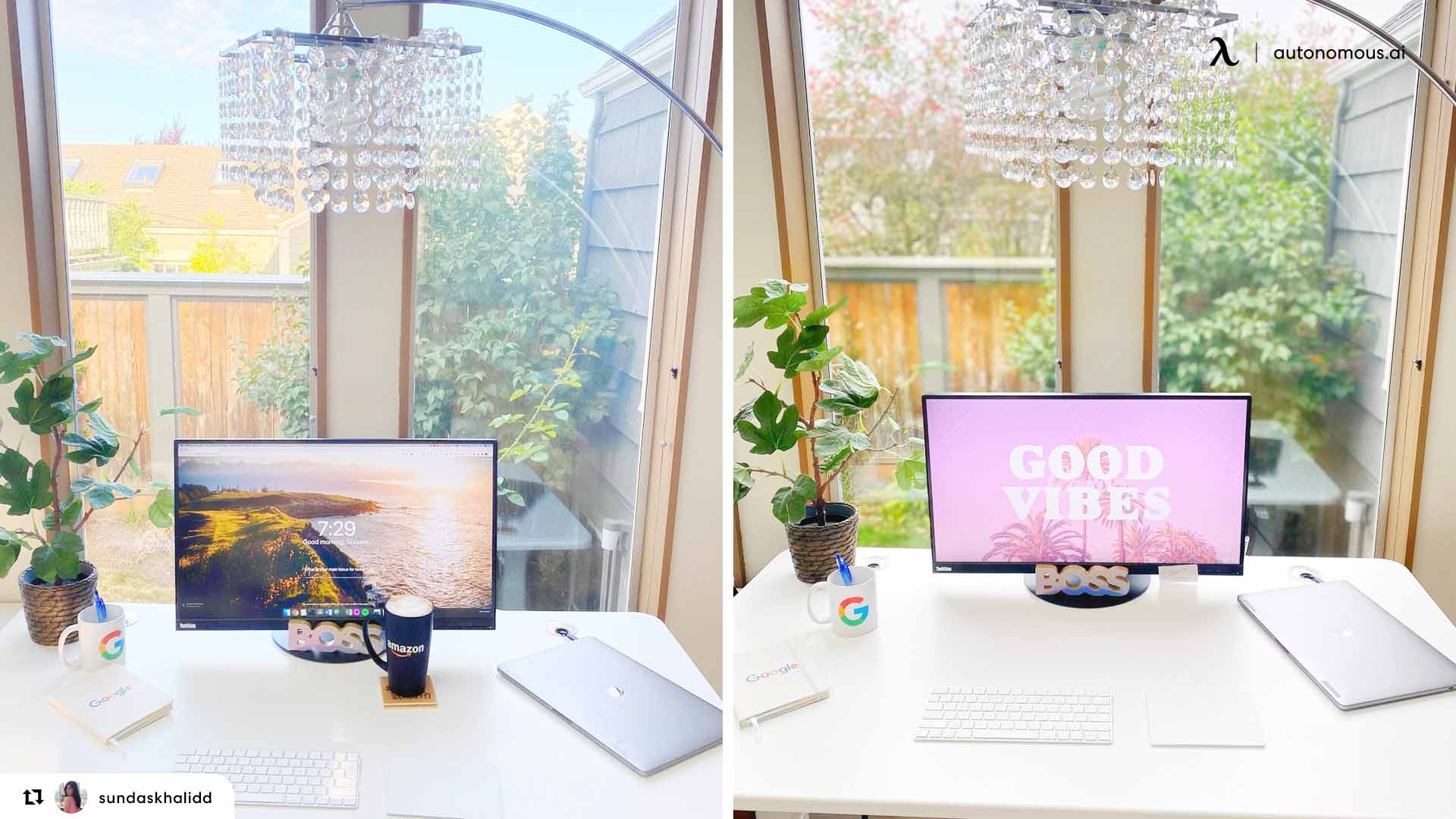 Depth is another vital student desk dimensions you need to notice. Home standard desks have a minimum requirement of a minimum of two feet (or twenty-four inches or sixty centimetres). 
However, you will notice many desks being sold which have lesser space for use with laptops.  As a result, your laptop system's top hits the vertical space of the wall if that desk is placed against a wall. In addition, there is hardly any space for users to place their forearms on the table to rest them as they click at their laptop keyboard.
Some folks will prefer a rather wider space than two feet (or sixty centimetres). Considering having a multiple monitor desk setup? You may want to place them in an inverted V shape for easier viewing. In that case, with a keyboard or a laptop system, you will need a minimum of three feet (or 36 inches or 90 cms) width.
3. Height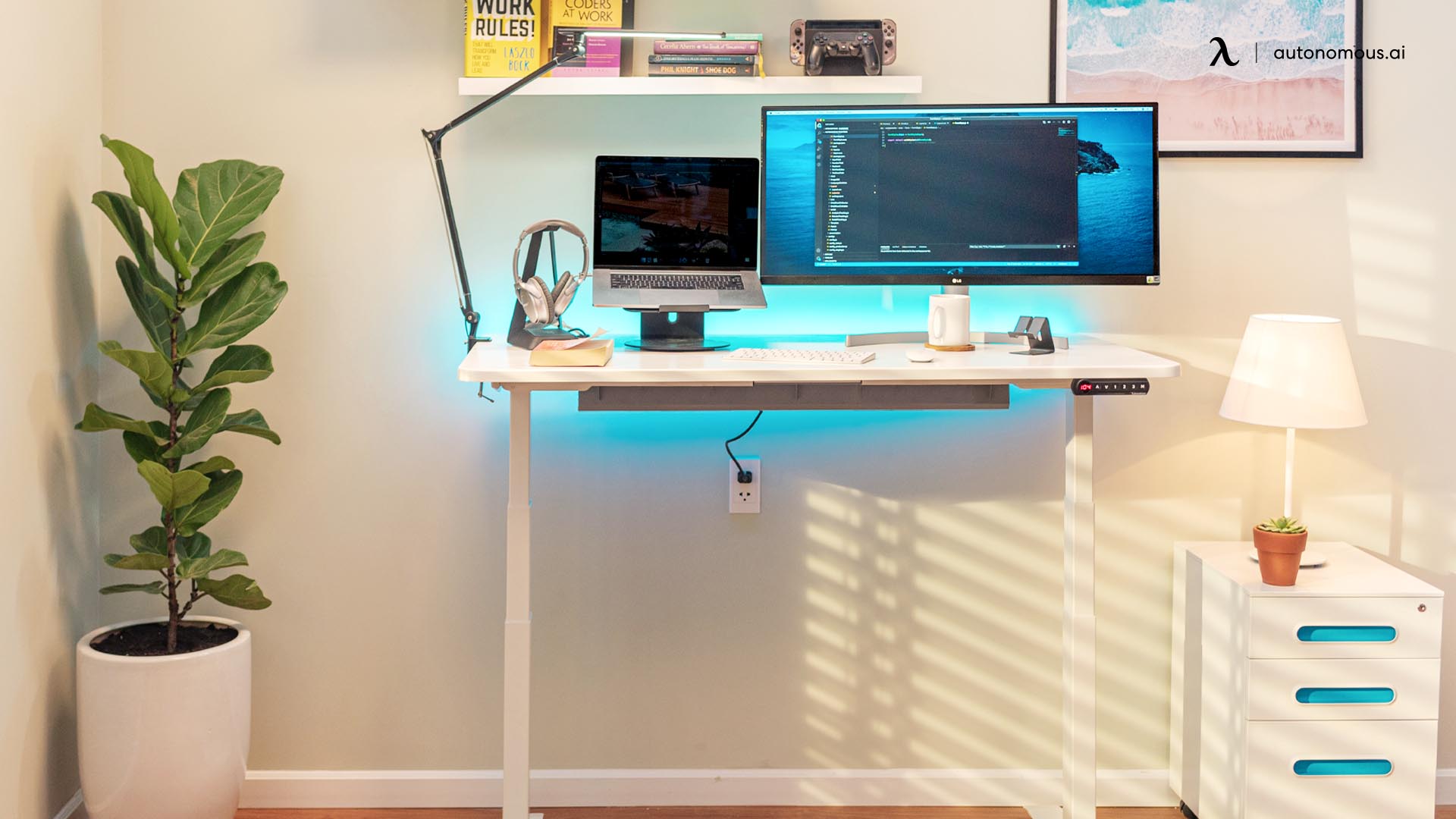 Desks have a standard height for a student desk between 28 and 30 inches (71 to 76 cm).  The word 'student' could be misleading as it includes toddlers, playgroups, teenagers, youth and adults. One of the most effective ways to measure a student desk height is by using a standing desk height chart.
Tips on Choosing the Right Students Desk Size
You will notice that since students are grouped into many categories by age, most student desks do not offer these standard student desk dimensions and measurements. Therefore, they will be far lesser than the sizes mentioned above.
Here are some tips that could help you choose the right size for your study area.  
Space
Does the student desk have enough space for your children to place their legs under the table freely; avoid those with a restrictive design with drawers. Though the extra storage space is helpful, it limits the usage of the desktop to some part of the surface only.
One of the best options is the SmartDesk Core by Autonomous. The desktop size offered measures classic size with 53" (135 cms) W x 29" (73 cms) D or an XL size of 70.5" (179 cms) W x 30" (76 cms) D. This is the best desk for college students.
Consider the future
Some may feel that the SmartDesk Core desk is too big (or wide) for your children as a parent.  Well, don't miss that your teenager child today is growing up and soon as a youth he will need his own space. Such spaces will need him to spread his books, perhaps make presentations on flip charts that need to be spread.
Consider future use as you make this investment that should give you a good return. After all, it's not every day that you are going to change this student desk?
If you still find it wide, here is another best desk on the market.  Consider the SmartDesk Junior with a desktop width of 50.7" x 27.5" smaller than the SmartDesk Core.
Usage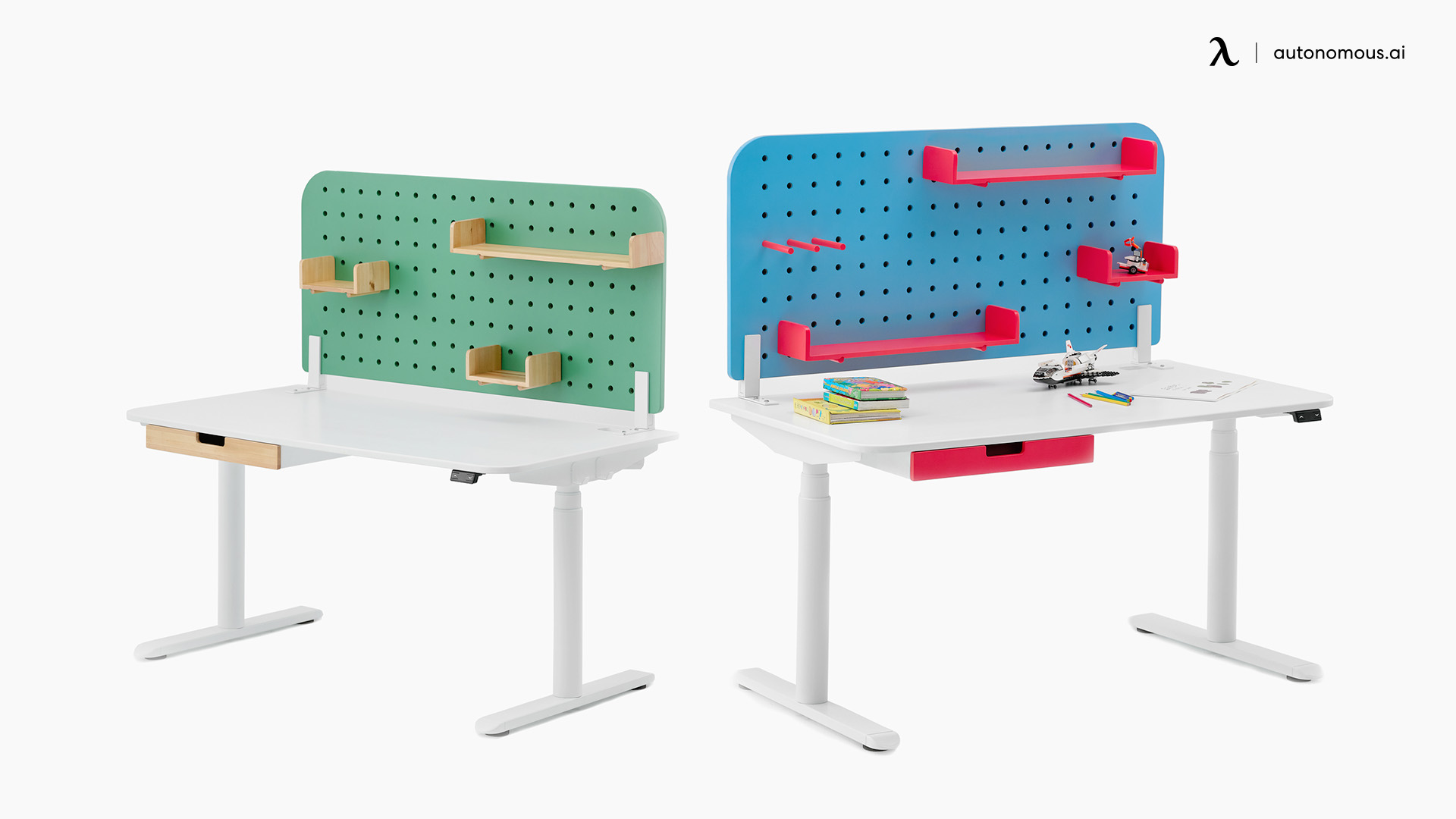 A few questions that help you select the correct student desk based on proper student desk dimensions are to check the usage of the desk. Will your child be using it only for two to three hours a day or more? Is there a chance that school classes may go online again, and hence your child could be sitting for hours?  If your answer is the latter, do get a comfortable chair that has the best cushioning.
Don't miss the Autonomous back to school offer!
Wrap-up
As you explore choices, be sure to check the measurements before you buy.  The SmartDesk Core and SmartDesk Junior are some of the best options for students' academic needs.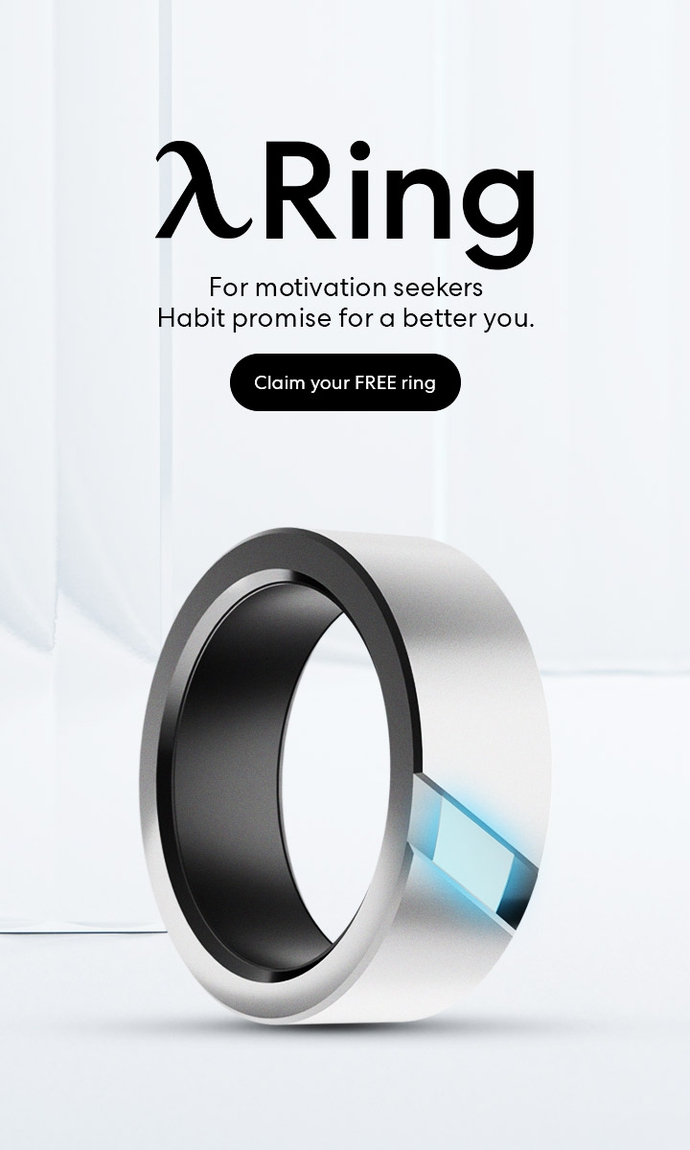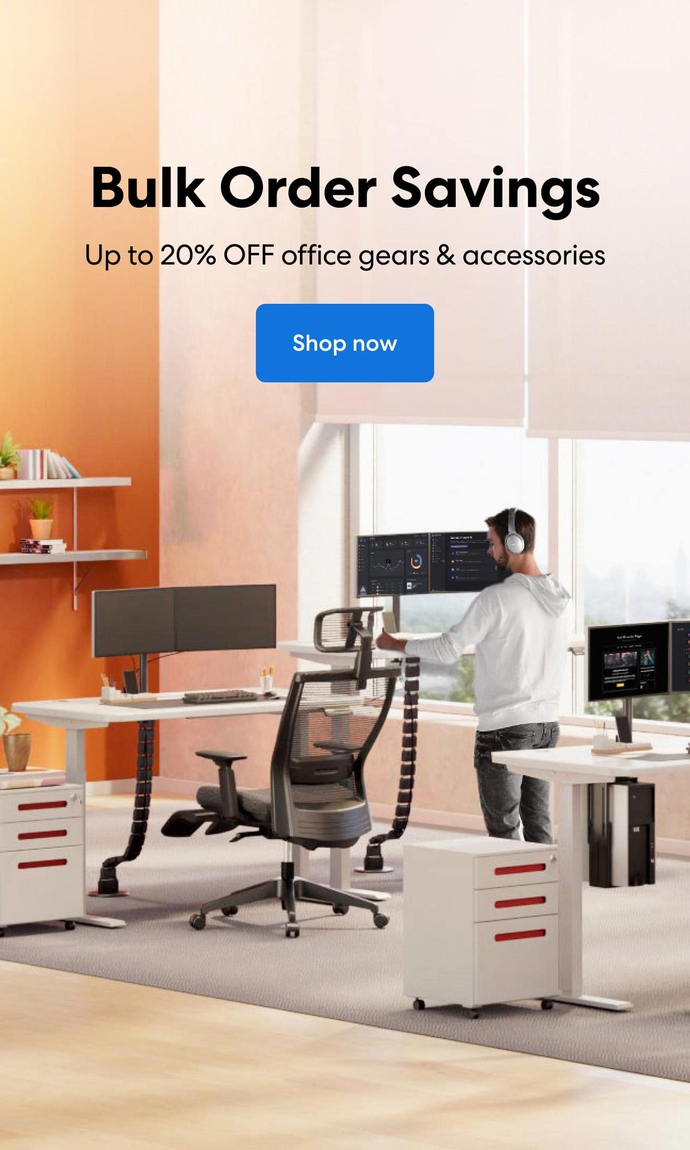 Subcribe newsletter and get $100 OFF.
Receive product updates, special offers, ergo tips, and inspiration form our team.