Smart Products
Standard Desk Legs Height: How to Choose Correctly?
3,721 Views
When building your own home office, size and dimension play an important role. For example, you might have found desk size an integral factor in a standing desk buying guide. This is because the right size can utilize the space efficiently and plays a major role in productivity. Yes, productivity indeed has a strong relationship with workplace furniture, which is what office ergonomics is all about.
If you are building your private work corner in the home, which you should, then there are few factors you must consider. However, before buying a work desk, make sure you pay close attention to the desk leg's height, especially if you are willing to make it a height-adjustable desk. Many electric standing desks for home office come with a height range sufficient for a wide group of people but for people who are exceptionally tall or short, using the SmartDesk Frame is also a solution.
This article will cover everything you need to know about table leg length and the most ergonomically friendly table leg dimensions for your workplace.
How to Choose Table Legs?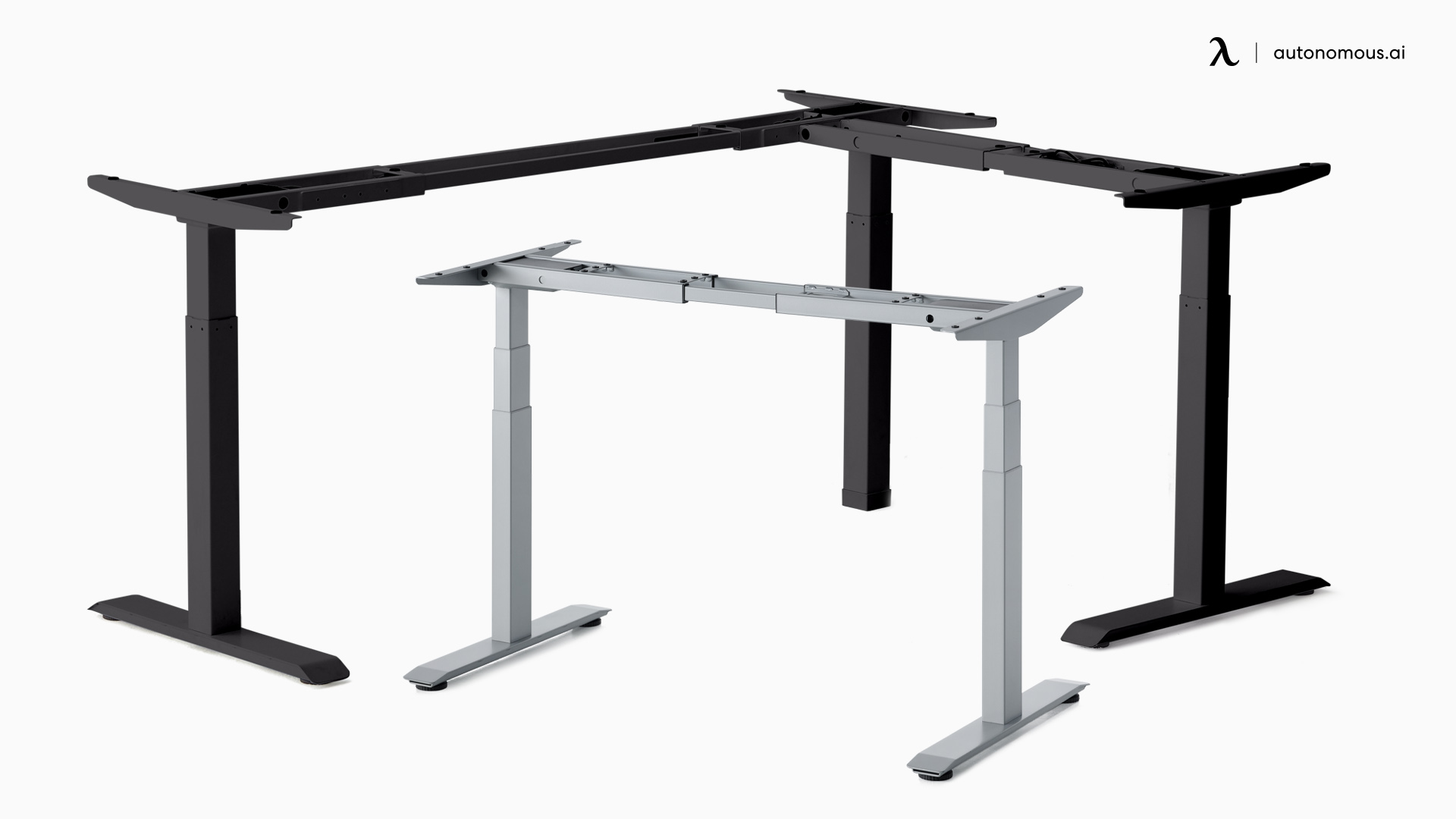 This might be the first time you hear of it, but choosing the right table legs and height is crucial, whether it's a DIY project or purchasing a ready-made desk. Many factors depend on the choice of table legs. For instance, the weight your table can carry, the comfort level while using it, the final look, versatility, and durability in the long run.
It is also true that when it comes to table legs, no size fits all; hence, here are some factors you can consider that will help you make the right choice for desk legs height.
Style
Depending on the style you choose for your standing desk or standard desk, the height also alters. Yes, plain styles may not need a height, whereas sculpted legs might need a certain inch to stay sturdy and strong. Make sure you start by envisioning the final product and decide what style you need in the table you wish to have.
Height
After getting done with the style, you can choose the height. What determines the optimal leg height is what you're producing. Legs for coffee tables are usually 16" to 18" in height, end stand legs are often between 24" to 26", desk or dining table legs are usually 28" to 29" inches in height, and kitchen counter height, bar height usually ranges within 36" to 42" inches tall. Of course, the thickness of your tabletop will affect the overall height of the table, so keep that in mind.
Leg Thickness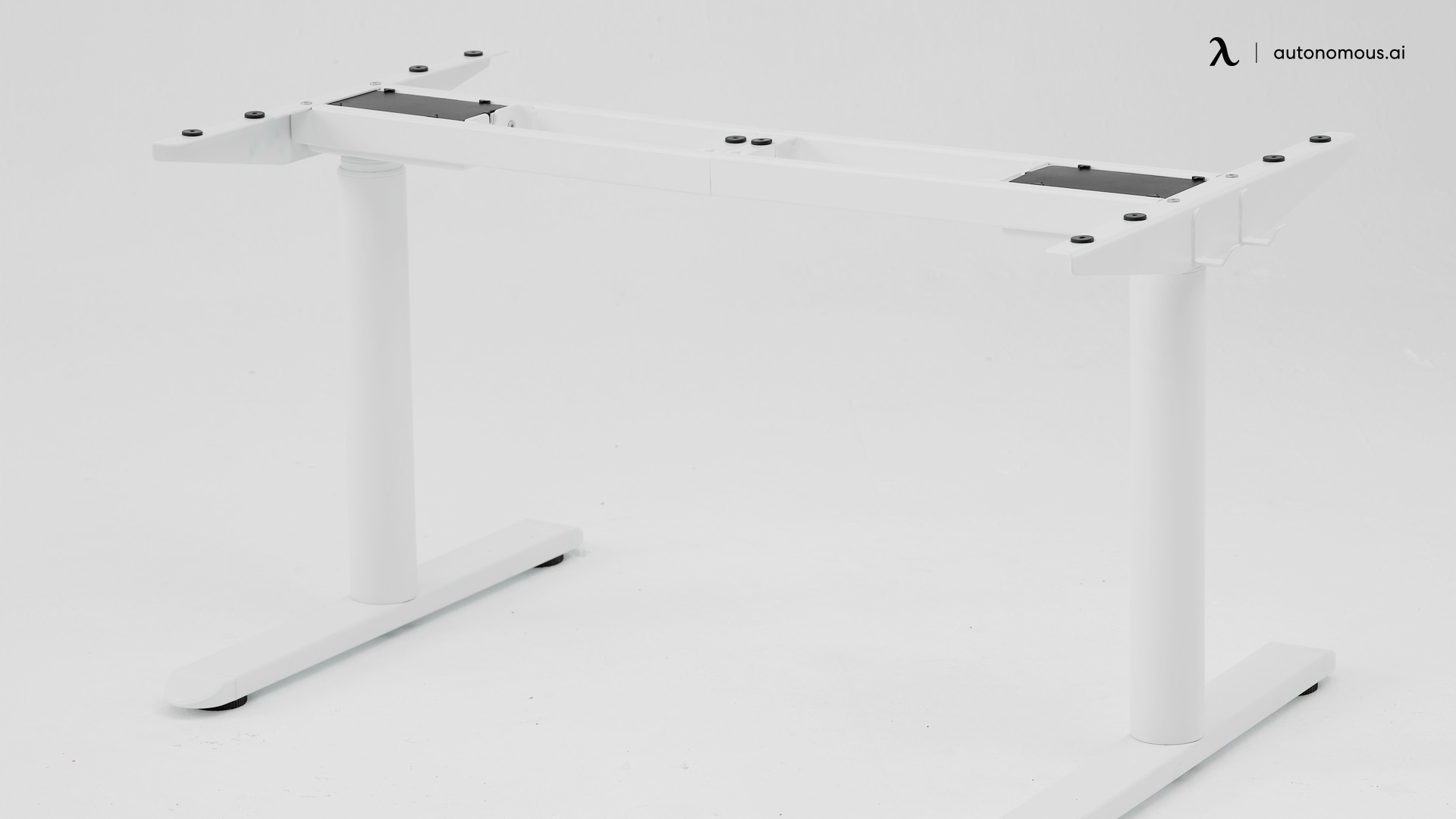 Don't go for slim legs but don't go for the bark of a large tree either. You might also want to consider the thickness of the top. Thick tops are best paired with thick legs, so the weight is smartly distributed, whereas you can opt for thinner legs with the thinner tabletop.
Chair Height
Even if you are using a standing desk or a height-adjustable desk, at some point, you are going to rest on that chair to work. Make sure your chair slides under the table with room for your legs to be comfortable. You should also consider enough space so the legs can move freely under the table.
Different Types of Desks and Standard Table Leg Height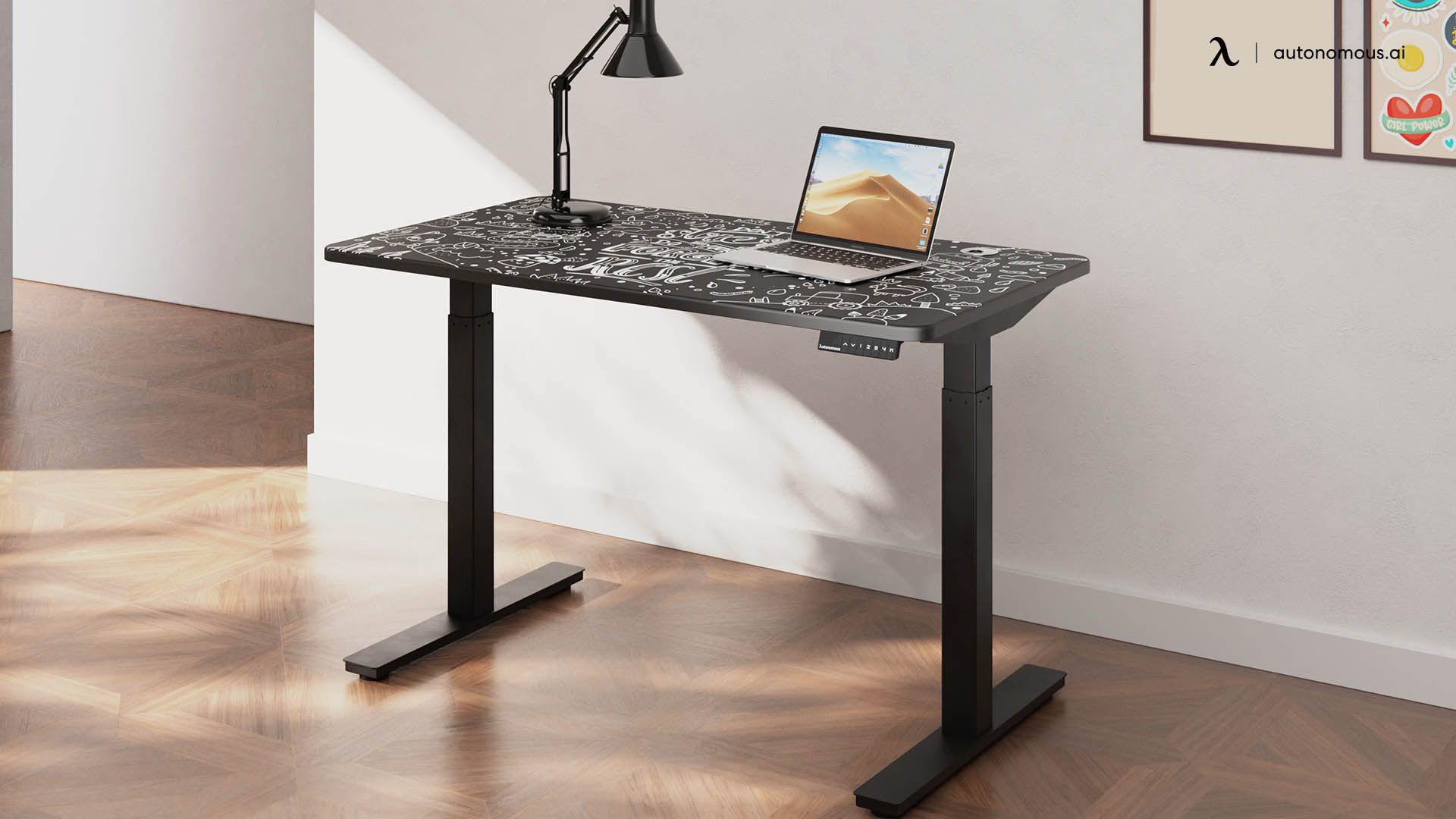 You must be clear that there is no standard table height globally, even if we are talking about the same kind of table. There are certain factors upon which the standard table legs height can vary. These factors include
The optimum

desk legs height depending on the day to day practical experience

The average height of table and chair being used in that particular region of the world

The average height of people of that country

The standards set by a certain brand name or company
However, different types of office desks also vary in height, making a place more suitable for a diverse group of people. Here are some common everyday and office desks with their standard heights so you can get an idea before making a decision.
Standing Desk
As the name suggests, a standing desk helps the user work while standing, and it is one of the most healthy and workable alternatives to sitting. A standing desk can either be static or a height-adjustable smart desk like a SmartDesk Pro. When it comes to standing desk legs height, they are usually adjustable and can cater to a wide range of audiences.
The common height for a standing desk may range from 21 inches to 56 inches; however, you can get a greater height range in different products.
Counter Desk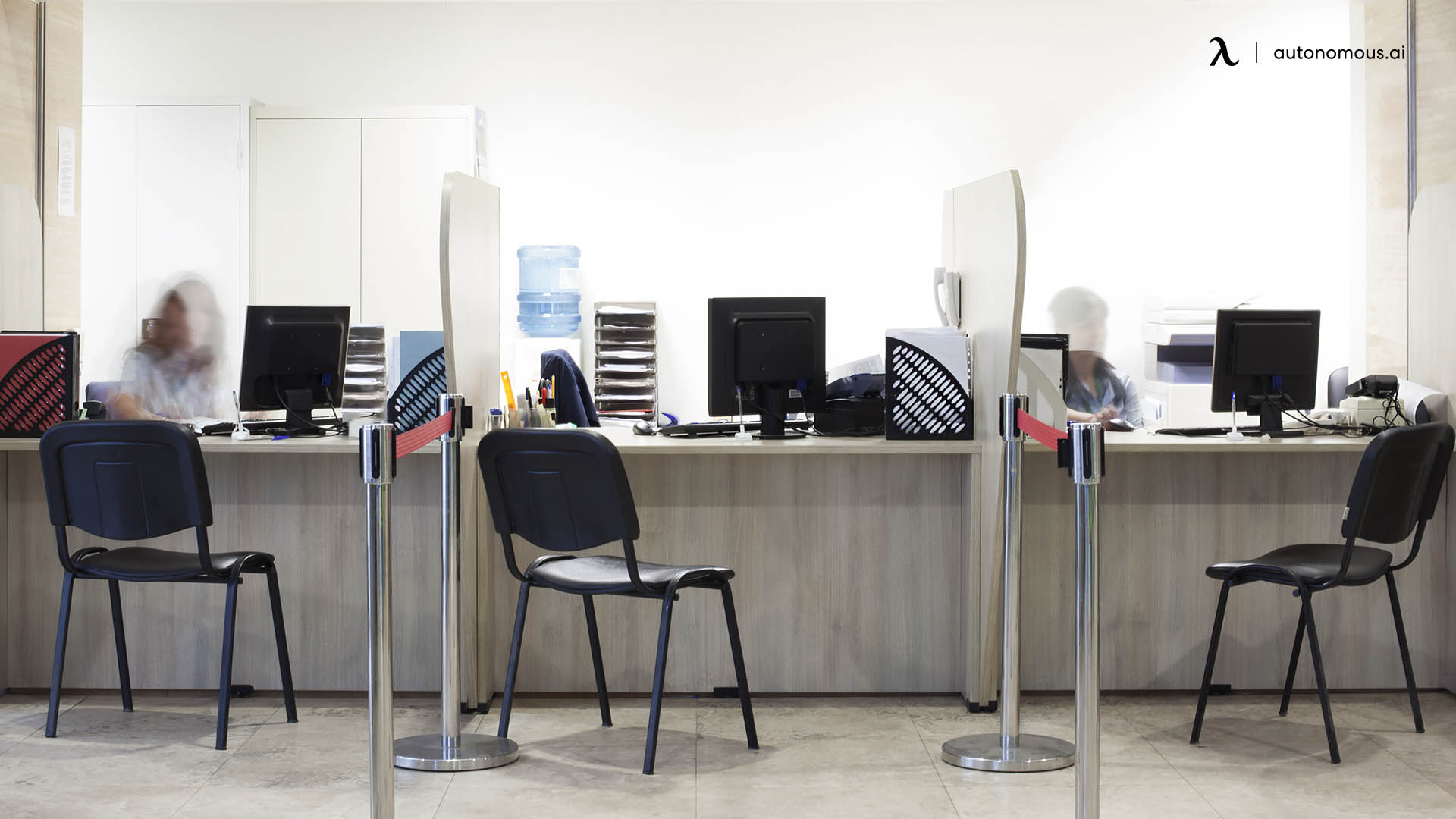 Most of us turned our heads towards the kitchen during the pandemic. Not just to cook and eat but to set up our home offices at the counter. The kitchen counter is the cheapest way to set up a workstation, but here is a catch. Since the counter chairs are higher than normal chairs, the kitchen counter height is also high. If you are considering tall chairs, then the height of the kitchen counter usually is around 37 inches.
Office Desk
Office desks that go with proper office chairs are usually 28 to 30 inches tall. The right desk leg height for an office desk allows the user to slide under the desk surface and sit comfortably. The desk should be wide enough to allow the user to reach closer to the desktop. Moreover, the desk surface must provide the desktop placement at a safe eye level.
Dining Tables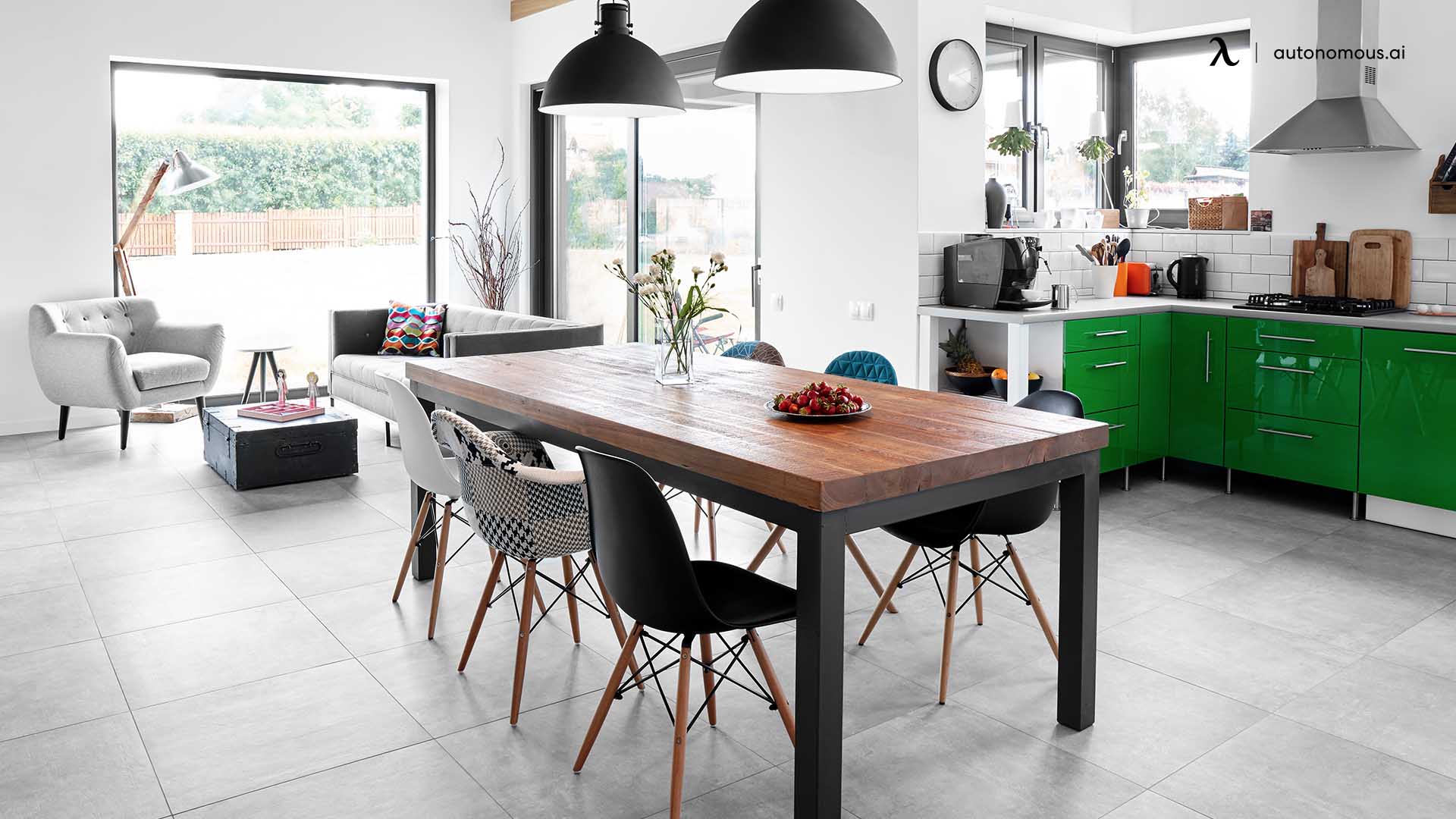 Dining tables and desks have nearly identical desk legs heights (28"-30"). Their duties are what distinguishes them. Desks are generally used for work and are only utilized by one person at a time. For organizational purposes, they usually feature built-in storage. However, serving and eating meals with many people is most often done at the height of a dining table or a conventional table. But many people can still use a dining table as their workstation.
Bar Tables
Legs at bar height are typically 40" to 43" tall. In bars, cafés, and nightclubs, bar-height tables are highly common. They're ideal desk legs height for usage during social gatherings where people are constantly moving. Guests may stand and talk while also having a place to put their drink and food on bar-height tables.
Keep up with Autonomous news
Stay informed, stay inspired with our new blogs.
WRITTEN BYAutonomous
We build office products to help you work smarter.