Thinking of spicing up your workspace with an L-shaped standing desk? L-shaped standing desks can redefine the way you work and give your workplace a whole new look. However, if you wish to buy the best L-shaped standing desk for your workstation, it is better to know the details of typical L-shaped desk dimensions beforehand.
We are emphasizing an L-shaped desk table dimensions because often, people struggle with space. And buying a new office standing desk without knowing how it will fit in is pointless. No one wishes to get a desk that can't even fit their workspace.
Therefore, be aware of the desk's dimensions before going to buy one for your office. This will make it easier for you to take the desk's measurements accurately and buy the best fit. We know that you must be thinking about what those dimensions are. That's why we have shared a complete guide for you here. Below, we have discussed all L-shaped computer desk dimensions that you should know before buying one for your office. Quickly skim through them to take note of the necessary details. 
Common L-shaped Desk Dimensions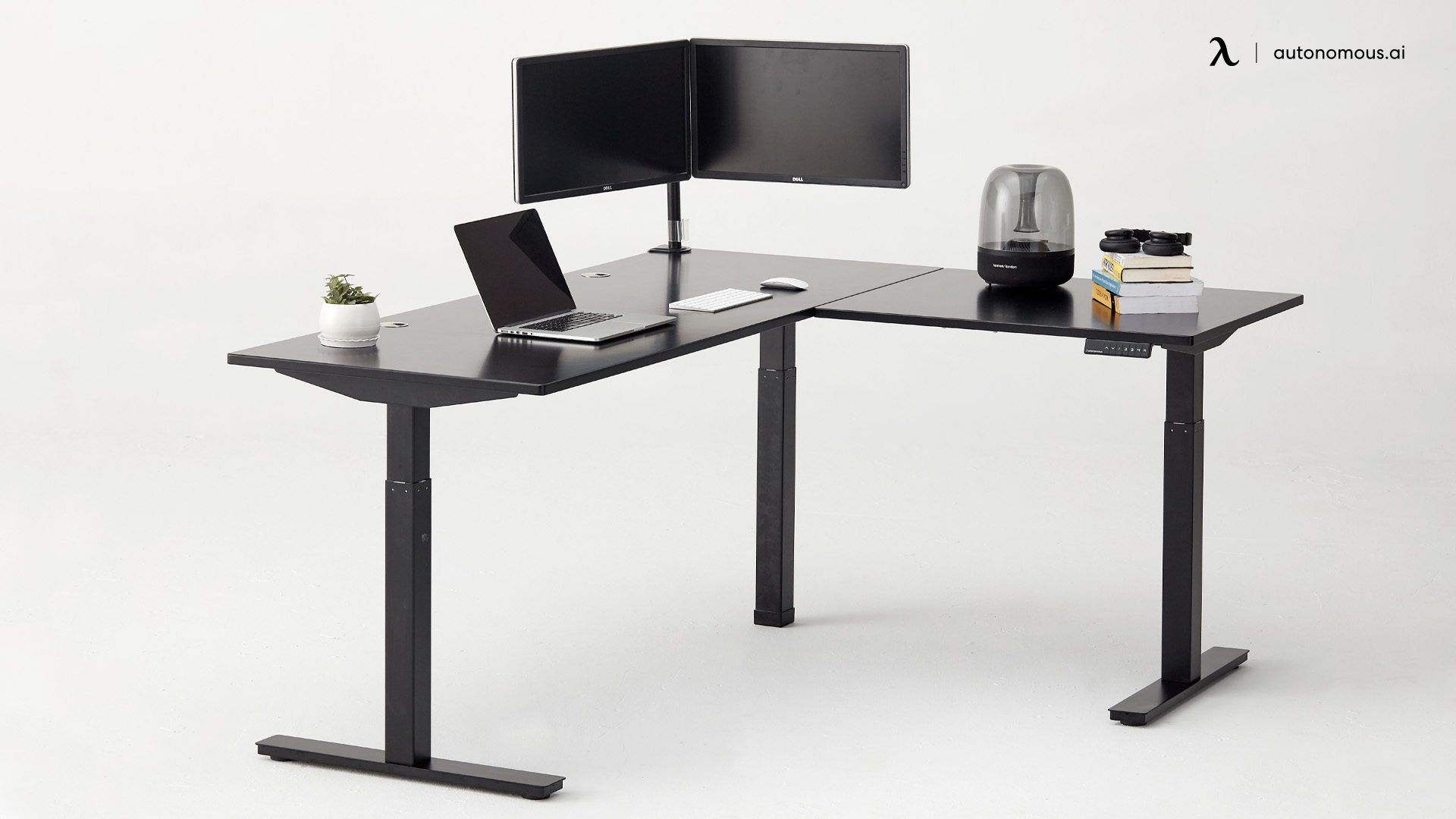 The common desk dimensions to know before buying an L-shaped desk are its length, height, width, and frame. 
Length
It is one of the crucial L-shaped table dimensions. Measuring the desk left to right would give you the desk's length. An L-shaped standing desk has two panels, so it is ideal to measure your room in that way before buying an L-shaped desk.
This will give you an idea of whether that particular standing desk is good for you. Typically, a full-length L-shaped standing desk has a length of 60 inches for both desk panels if you take the overlapping part in both sides' readings too. Otherwise, the longer side is typically 60-72 inches, while the shorter one is 48-58 inches. 
Height
The height of a desk is the distance between the floor and the tabletop. It is one of the important L-shaped desk dimensions. You should know this to judge whether you will attain your desired height when buying an L-shaped standing desk. The right L-shaped desk height ensures that you stand upright without slouching when you are working at your workstation. Usually, a standing desk is 29-30 inches high. 
Width
Width is the measure of how broad your desk is. Know this measurement to judge how many standing desk accessories you will be able to place on your desk upon bringing them to your workstation.
Frame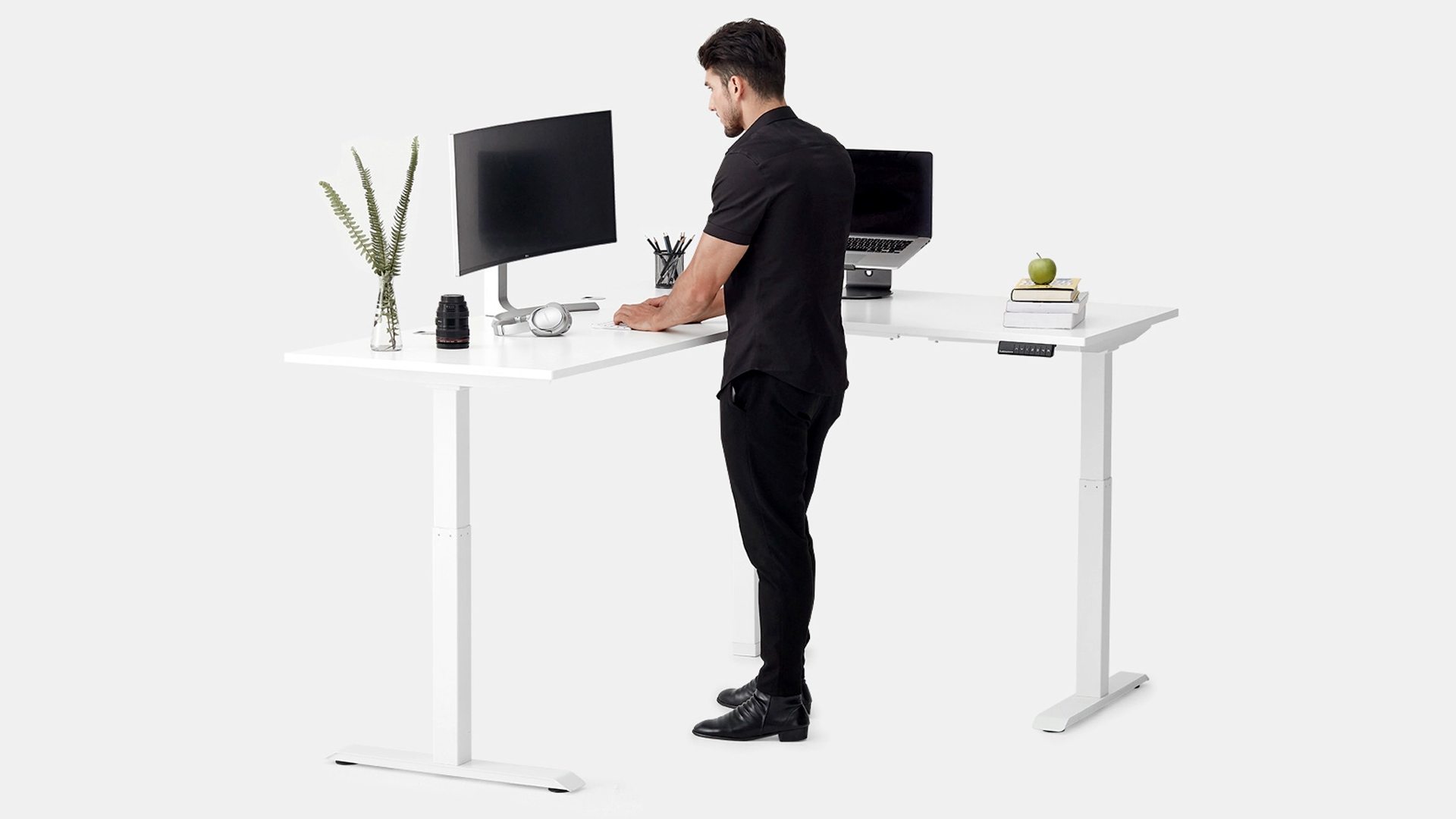 Often, we notice that people only buy desk frames and add their desired tabletops. In that case, you should know the frame's length, width, and maximum and minimum height to judge whether it would be suitable for your workstation. 
Knowing the details of these dimensions helps you buy the accurately sized corner desk. However, if you wish to make your choice ideal from all L-shaped desk dimensions, the following guidelines will help you. 
Tips to Choose the Best L-shaped Desk
If you wish to buy the best L-shaped standing desk, the following tips will come in handy to give you a better idea of how you can do that. 
Know the Right Dimensions of Your Desk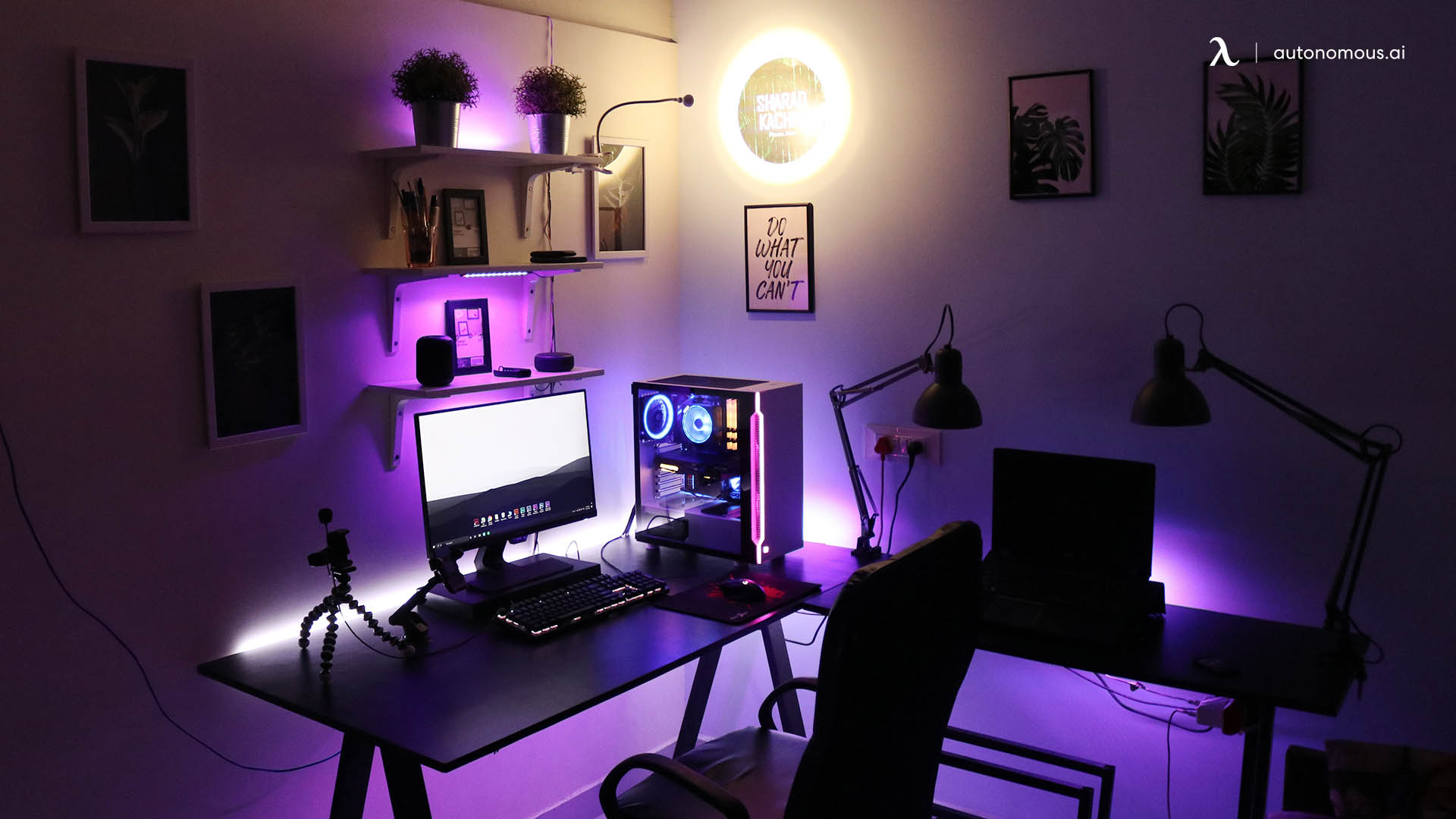 Knowing the accurate L-shaped standing desk dimensions to help you judge whether the desk would fit in your office. So, always take the measurements of your office and the desk that you choose to get for your office to avoid any mishaps later. 
Buy an Electrically Operated Desk
You can find L-shaped standing desks with both manual operations and electrical operations. It is better to choose the one that is motorized and is electrically operated because it is easier to adjust the height of such desks. Thus, you can easily adjust their height to satisfy ergonomics. The desks which have programmable settings like Autonomous standing desks are better than other desks. 
The Desk Should have a Larger Working Surface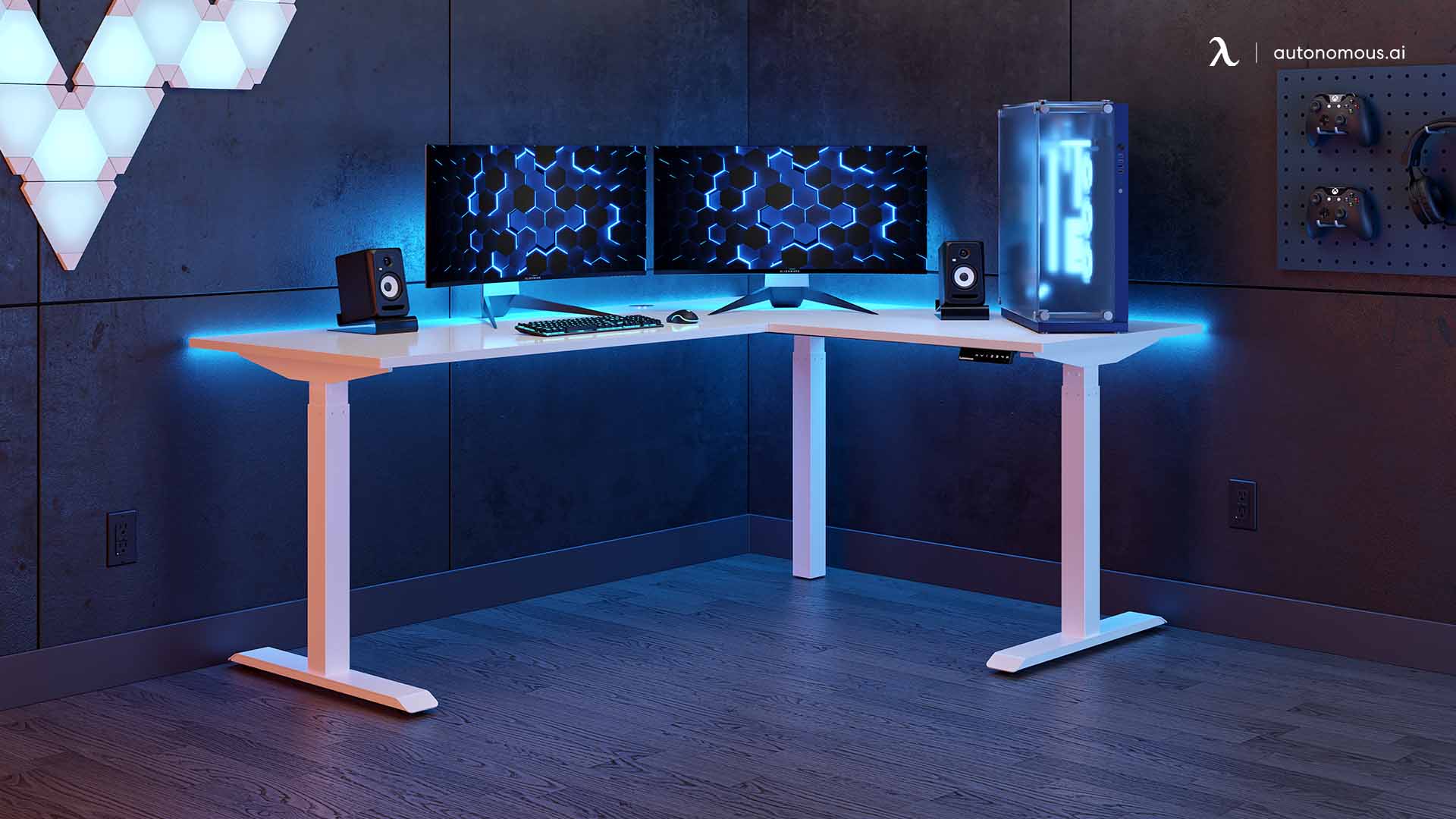 By the rule of thumb, the more space you have, the better. A larger workspace helps you organize more accessories in a more clutter-free manner. This also ensures you have a clean table and helps you have a more productive workday. You often have to place your printer, monitor, laptop, and a couple of other office accessories on your desk, so ensure that the desk is spacious enough to occupy them. 
Choose the Desk that has a Wider Height Range
Lastly, the desks with a broader height range are better. For example, you might be a tall office worker or a short one. In either case, you need a wider range of height adjustments. These adjustments will help you change your desk's height in a way that promotes active sitting. 
Wrapping It Up
Today we have shared with you some of the key information about L-shaped standing desks. We hope knowing the correct L-shaped desk dimensions will help you choose the best desk and create a more productive workspace. Let us know about your experience in the comment section.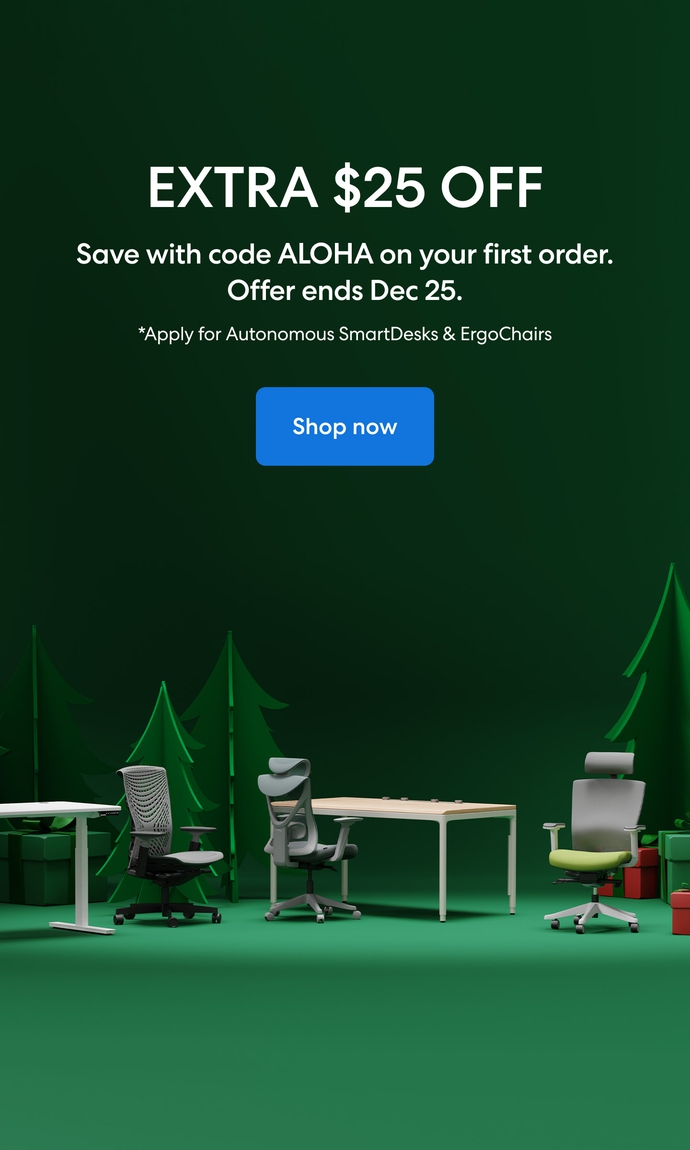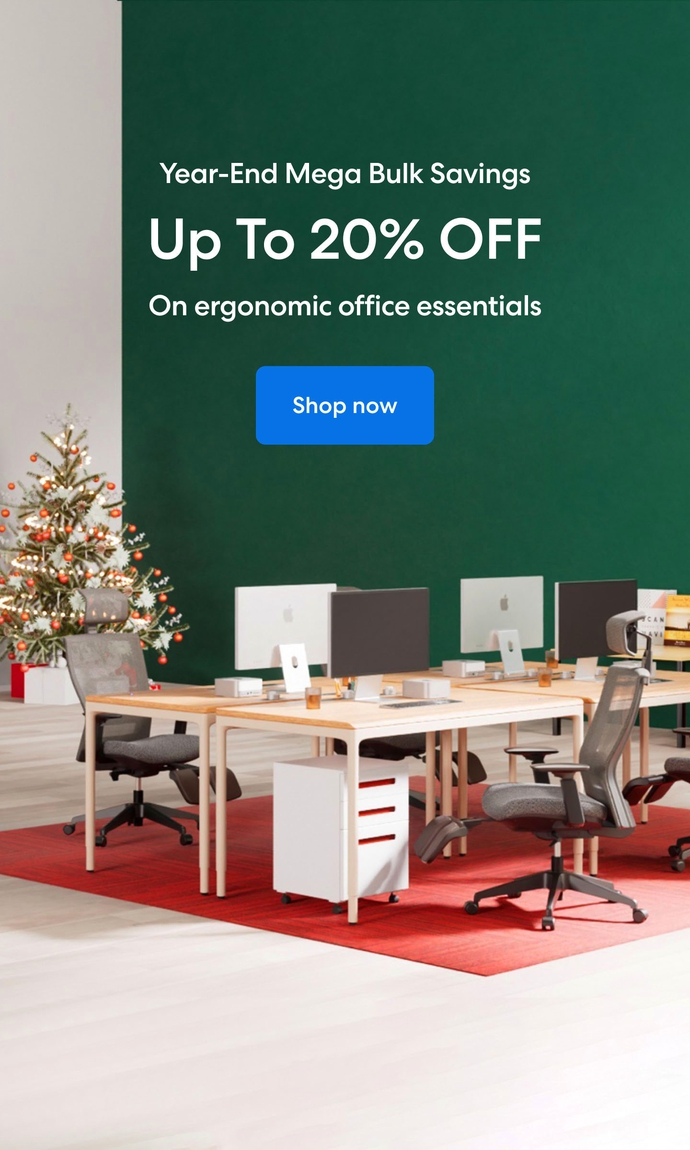 Subcribe newsletter and get $100 OFF.
Receive product updates, special offers, ergo tips, and inspiration form our team.