Smart Products
Shop for Small Student Desks for Space Saving (20 Best Product Ratings)

Autonomous
|
Apr 11, 2022
1,343 Views
At the college level, there's a lot of work that students need to get done both in and out of the classroom. Unfortunately, many don't have the desk space they need to do so efficiently. A small student desk could be a great addition to anyone trying to chart the steps to the desired career path, but it's not always a very straightforward thing to find. 
For starters, how do you make a student desk dimension decision? Typically, if someone chooses to reside on campus, the rooms are not the largest in the world. Therefore, if a student desk is being put in place, it must be small enough to fit into the space allocated. 
Additionally, there is the consideration of how the student is going to be using the desk and what needs to go atop it. It may just be a laptop and a couple of external peripherals, or there could be more desk accessories in the mix.  
No one wants a desk that is so small that it cannot be effectively used. If that is the case, the student would likely be better off just heading to the library or somewhere else that already has desks in place. Of course, doing so is a lot less convenient, so it does make sense to get a proper table in the first place. 
There are a couple of considerations to be made before selecting whichever unit is going to form a part of your college student desk setup. For starters, there's the price. 
It's either in the small study desk that is going to be purchased by the student who may have a part-time job, or it may be purchased by the parent(s). If the buyer is the latter, then there may be a little more flexibility with the budget, though no one is going to say no to saving a little money. 
If the compact desk is going to be bought by the person using it, then the budget is likely a little more restricted. Therefore, the first consideration is to ensure that the desk being purchased fits into a suitable price range. 
You don't necessarily have to buy the cheapest desk that you can get your hands on. Instead, you want the one that's going to give you the most value within your stipulated budget range, even if it's not necessarily the most expensive one that you can afford. 
The longevity of the small computer student desk goes hand in hand with the price. This is meant to be a long-term investment. So, if it's possible to have the desk last the full tenure of study, that would be ideal. No one wants to end up spending on multiple desks during a two-to-four-year program. 
To this end, you want to inquire and find out about the materials being used to manufacture whatever small student desk may catch your eye. Sturdy wooden types such as bamboo and MDF wood are great tabletop options, while materials, such as steel are excellent for the frame design. 
The size is next and was discussed briefly before. This one is very simple. If the desk cannot fit into its designated space, then you have a huge problem on your hands. There are no two ways about using space effectively because there simply isn't much of it where college is concerned. 
With that out of the way, it's time to turn your attention to what you came for today. It's time to make your path to choosing a student desk for a small space that much easier by reviewing the 20 incredible options below and considering the merits that each can have for you.
Top 20 Small Student Desks for Space Saving Corner
1. Mount-It! Rolling Desk
The Mount-It! rolling desk gets its name from being atop four wheels. Its vertical design makes it incredibly compact, yet it includes a peripheral tray and two shelves. This is an adjustable design, allowing you to go from seated to standing and vice versa with no trouble at all. 
2. Timotion Compact Desk
With a sturdy frame, a small size, and height adjustability, the Timotion compact desk is perfect for any student space. Adjustment is straightforward using simple keypad controls, and the tabletop space feels enormous though the unit is not very large. 
Additionally, if you want something to last you for years, you have very likely found it here. 
3. Wistopht Standing Desk
Everyone is likely going to enjoy the futuristic feel that this small student desk brings. The assembly is straightforward, and the unit looks great, with its glass tabletop.  
This Wistopht standing desk with a wireless charger is a dream come true for anyone who enjoys dabbling into technological innovations. 
4. Autonomous SmartDesk Core
Finally, there's the Autonomous SmartDesk Core, which is available in a host of tabletop color choices to fit in with whatever visual you want to create. 
The design features an electric motor that offers quiet yet powerful height adjustability. Take advantage of a memory preset inclusion or save even more by going for the simple up/down keypad instead. 
Finally, it's a durable unit that should still be around even when your degree is over. 
5. USB Folding Wall Desk
The appeal of this one is its design, which was specifically intended for small spaces. There are no legs to speak of here. It's a straightforward small white wall-mounted tabletop, with a couple of USB ports to boot.
When it's not being used, you can simply fold it away, re-capturing the space in your room when needed.
6. Branch Office Desk
This small student desk is a rendition of your typical office desk but scaled down to fit into the small spaces that college-goers tend to have access to. It's also great for home spaces. 
There is a simple wooden aesthetic, and the tabletop space is wide enough to accommodate your accessories, including a PC if you have one. There is even cable management included in the design. 
7. Ameriwood Retro Desk with Riser
Weathered wood is used to construct this small student desk, and it comes in four tremendous finishes that you are likely going to love. The space requirement is very low, yet it feels like you have all the space in the world thanks to a tabletop accompanied by a riser. 
You can think of it as a very good starting desk, which is the kind of thing that college students can usually take advantage of to a tremendous degree. 
8. Prepac Kurv Floating Desk
Again, this one is likely not going to fail you, regardless of how small your space is. That's because it's another wall-mounted model that doesn't necessarily require any floor space.  
It stands out above the others though, because of the inclusion of a separated shelved design, meaning you have separate spaces for your laptop and other accessories. 
9. Foxemart Computer Desk
This Foxemart design is yet another small student desk that has a very simple and well-appreciated look. There is enough tabletop space for you, your laptop and whatever else you want to put atop it to get creative. 
Additionally, designing the legs with increased surface area leads to better coverage and stability. 
10. Stand Steady Joy Desk
The tempered glass look is never going to stop being a classy one, and the curved X-shape pattern legs contribute to that premium aesthetic. While the form factor is small, it's optimized enough for you to use your laptop and even a second screen if you so desire.  
Note that the legs have crossbars at the base, contributing to continuous stability. 
11. Coleshome Computer Desk
While it's not the biggest desk in the world, you're going to need a little bit more space than usual for this one, so it's probably best suited to those who are staying home.  
Its appeal includes the ability to remain sturdy on uneven flooring, simple assembly, and a very heavy-duty composition. 
12. Need Computer Desk
It's almost as if Need designed this one to be for students. It's very simple and sturdy. Additionally, it seems as if you get the perfect amount of space you need for whatever you may be using as a college student. You can even add a couple of decorations, such as a pot of flowers. 
13. WeeHom Reversible L-shaped Standing Desk
You may be wondering how anything L-shaped counts as a small study desk. However, it's because these designs are meant to stay in and wrap around your corner space that it works. 
Therefore, it feels like you get to take advantage of the deceptively large size without giving up much. This one is sturdy and even has two additional shelves for extra storage. 
14. Monarch Specialties Corner Desk
This one is not too far removed from the previous entry, allowing you to capitalize on corner space with its L-shaped design. You get two long shelves and three short ones, plus two small drawers and one large one in a cabinet style. 
15. Hadulcet Mobile Standing Desk
This small student desk allows you to take care of your health by discouraging sitting for long periods. It's very compact yet has separate areas for screens and peripherals. Note that it's height-adjustable, allowing you to take advantage of sit-stand sessions. Additionally, the desk is mounted on casters, so moving it around should be no inconvenience at all. 
16. Coavas Foldable Computer Desk
If space is not a concern for you (it likely is if you're reading this) then the Coavas folding desk should be perfect. When standing, it's simple and stable, thanks to multiple stability bars being implemented. 
When you're not using it, simply fold it away and lean it against a wall or something, to recapture your space. 
17. SHW Height Adjustable Electric Standing Desk
SHW is a trusted brand in office furniture, so there is no reason why that shouldn't carry over to the college world. The black is a wonderful color choice, and there's enough tabletop space for your books, peripherals, and screen. 
It's height-adjustable for sit-stand sessions and even comes with memory presets so you can return to heights you like easily. 
18. VIVO Height Adjustable Standing Desk Converter
This may be a weird inclusion since it requires you to already have a traditional desk. However, if you find yourself concerned about wanting an adjustable standing desk, then this converter may be exactly what you need. 
It has a separated peripheral tray and allows you to alternate between seated and standing positions in a pinch. 
19. Rockpoint Student Desk
With a riser, a peripheral tray, two shelves, and a drawer space, you cannot discount this compact student desk. That's because apart from whatever you're going to be using to work atop it, you have enough storage space to put other things that may already have been in your space. 
20. SHW Corner Computer Desk
The L-shaped space-saving rule applies here yet again and there are even two shelves to boot. No one is complaining about having a double tabletop space, especially when the aesthetic is so simple and clean.  
The design of this small student desk is very sturdy, featuring a steel frame, particleboard top, and powder-coated finish. 
Final Remarks
There is no denying that you have a host of compact student desk selections to choose from. Some offer you an L-shaped design, others are incredibly small, and some even offer height adjustability. 
The same set of things that appeal to one person may not necessarily appeal to the next, which is why it's so important that you evaluate what matters to you and make your choice based on that. 
You may also want to consider choosing the best student desk for home use whether you still reside at home while attending college or not. If you do, then it fits right into your space. If you don't, assuming you purchased a durable enough desk, you can take it home when college is over and that should allow you to get some more mileage out of your purchase. 
Finally, you may want to consider taking advantage of the Autonomous student discount when you're buying. You are undoubtedly getting some of the best products on the market, going well beyond just your small student desk to other accessories and fixtures that may have a place in your setup. 
These discounts are likely going to be very welcome offerings, especially at a time when saving as much as possible is a priority.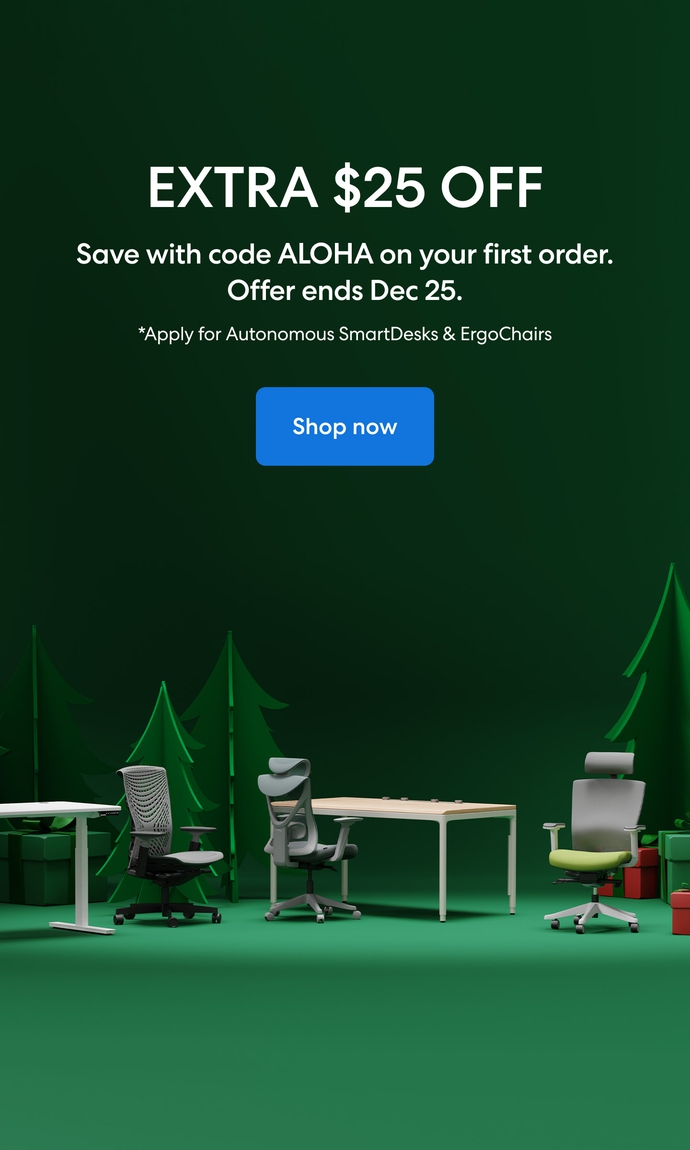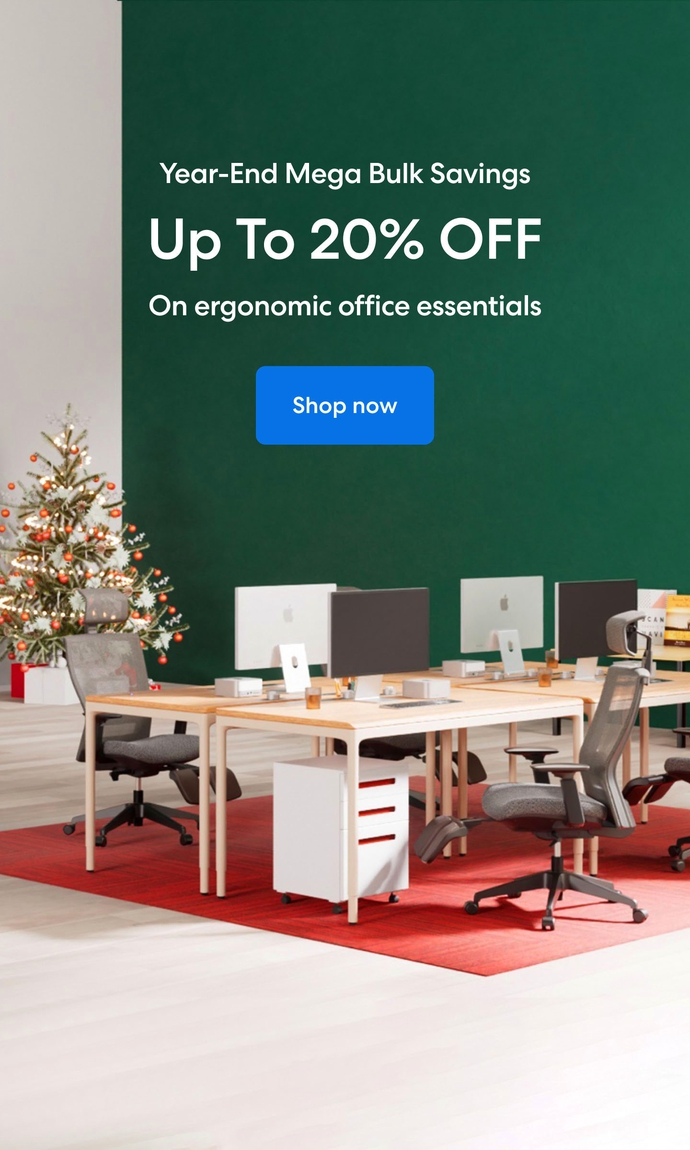 Subcribe newsletter and get $100 OFF.
Receive product updates, special offers, ergo tips, and inspiration form our team.