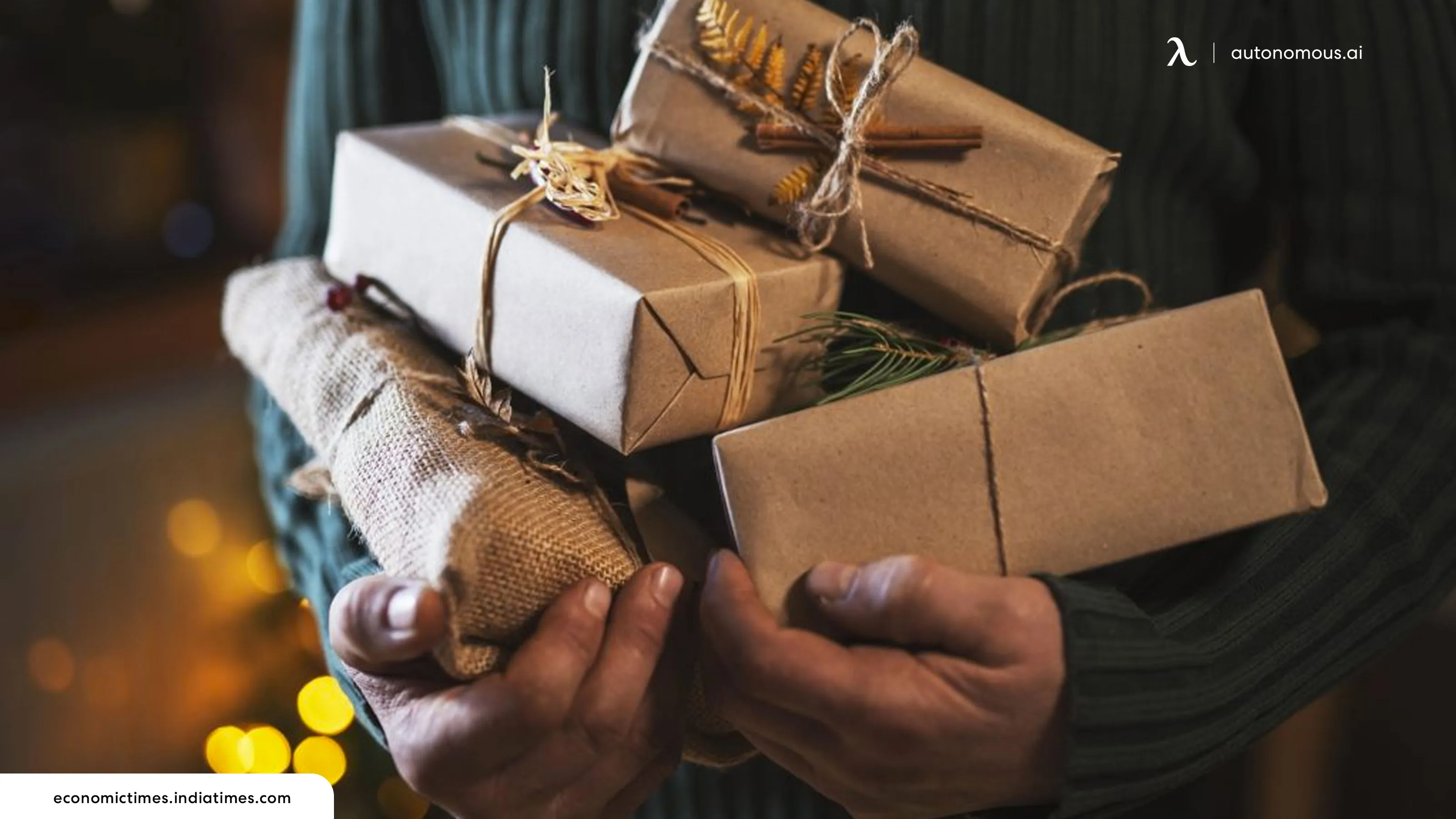 Latest Updates
Most Trendy and Functional Gifts for College Guys in 2023

Autonomous
|
Jul 21, 2023
650 Views
Are you looking for a great present for a college-aged boy? Whether you're shopping for a birthday, graduation, or other holiday present, you know how difficult it can be to come across something truly meaningful.
 It's crucial to consider a college boy's specific interests and needs when purchasing. Therefore, we have compiled a list of the best gifts for college boys that will be well received.
1. Backpack or Duffel Bag
Most boys need a sturdy backpack or duffel bag to accommodate their heavy daily loads. So upgrade their backpack or duffel bag to avoid their dreadful shoulder bag appearance.
Check out this Autonomous backpack;
Lefrik Scout Mini
This bag has plenty of room for a boy to carry all his school supplies. The cotton straps on the bag make it easy to transport. It's one of the best gift ideas for college guys because of the three zippered compartments (one on the inside, one on the exterior, and one that works in the rear).
2. Wireless Headphones
These days, wireless headphones are a must-have for any student looking to tune out the noise of campus life.
Hybrid Noise Canceling Headphones
These noise-canceling headphones are the best gift for college boys as they combine six different microphones with active noise reduction. They may hear their surroundings clearly while still listening to good-quality calls and music, thanks to transparent mode.
3. Wireless Portable Charger
Modern smartphones have a limited battery life, so a portable charger makes a great college gift for guys. And if they're constantly moving or traveling, this desk gadget is an absolute must.
This device allows them to charge their smartphone wherever possible, whether in a restaurant, a classroom, the hallway, or on the way to their car, etc.
Lexon Wireless Power Bank
The Lexon Power Bank can be used as a wireless charger or with a regular USB-A or USB-C cable. This charger features cutting-edge thermal cooling and power management technology in addition to a stylish design and rugged construction for your convenience when charging.
Most smartphone cases up to 3 mm in thickness will support wireless charging, and a full charge can be achieved with a Quick Charge 3.0 USB-C power adapter in as little as three hours. This can be one of the best tech gifts for guys in their needy hours.
4. Ergonomic Furniture
Ergonomic furniture is a great go-to gift for college student boys. It is made for those working or studying at a desk for extended periods.
Look at this tech-savvy Autonomous ergonomic office chair and desk;
Autonomous SmartDesk Core
Autonomous standing desks are constructed from industrial-strength steel and use an advanced dual-motor technology that allows them to lift up to 265 lbs., more than enough for most college supplies. To ensure your comfort while working or studying, you may adjust the height of this ergonomic desk easily using the keypad.
Autonomous ErgoChair Core
It easily comes out on top when comparing the Autonomous ergonomic chair to other seating options like sofas and desk chairs. College guys can relax knowing that their compact student desk provides the ergonomic support their back needs every time they sit down to do homework or write a report.
5. Gaming Accessories
In recent years, the popularity of gamer gadgets has skyrocketed among college students. An ergonomic gaming chair, a gaming keyboard, or a high-quality gaming headset are the best gifts for college students boy in their student life. These presents ease, immerse, and provide them an advantage throughout their gaming sessions.
Pixio Advanced Curved Gaming Monitor
This professional-grade curved gaming monitor's thin build and wide viewing angles make it the perfect present for college-aged men. This robust display is a simple way for guys to level up their rig and play professionally.
6. Portable Bluetooth Speaker
A wireless Bluetooth speaker is a practical college gift for guys because it allows them to listen to their music or podcasts wherever.
TREBLAB FX100 Portable Outdoor Bluetooth Speaker
Consider the TREBLAB FX100 Portable Outdoor Bluetooth Speaker if you're in the market for a small, portable speaker that delivers high-quality sound and has a long battery life.
This durable outdoor speaker is made for high-impact activities so that you can take your music wherever. It can withstand any condition and maintain its high standard, as it is shockproof and waterproof.
It is the perfect gadget for men as it allows instantaneous connection to iOS and Android devices, even in a pool, on a boat, on a bike, or on a motorcycle.
7. Fitness Equipment
College guys can benefit from exercise equipment because it helps them maintain a healthy body and mind that can be included in their hectic schedules. They can save money on gym memberships and time spent traveling by exercising right in the comfort of their dorm rooms or other small areas.
LifeSpan Fitness Unity Bike Desk
The Unity Fitness Desk is the best gift for college boys since it encourages them to get up and move about while they work or play. The low-effort pedals will keep them mobile all day, allowing them to be active even at work.
Autonomous - Best Go-to Gift Place
Since its founding in 2015, Autonomous has been a technology-focused corporation. They are a team of experts in both software and hardware.
All their goods are made from premium components that meet their strict standards. Autonomous prioritizes steadfast endurance, the capacity to produce a pleasant user experience, and affordable products when sourcing materials. Therefore, it's one of the best platforms to buy gifts for college students.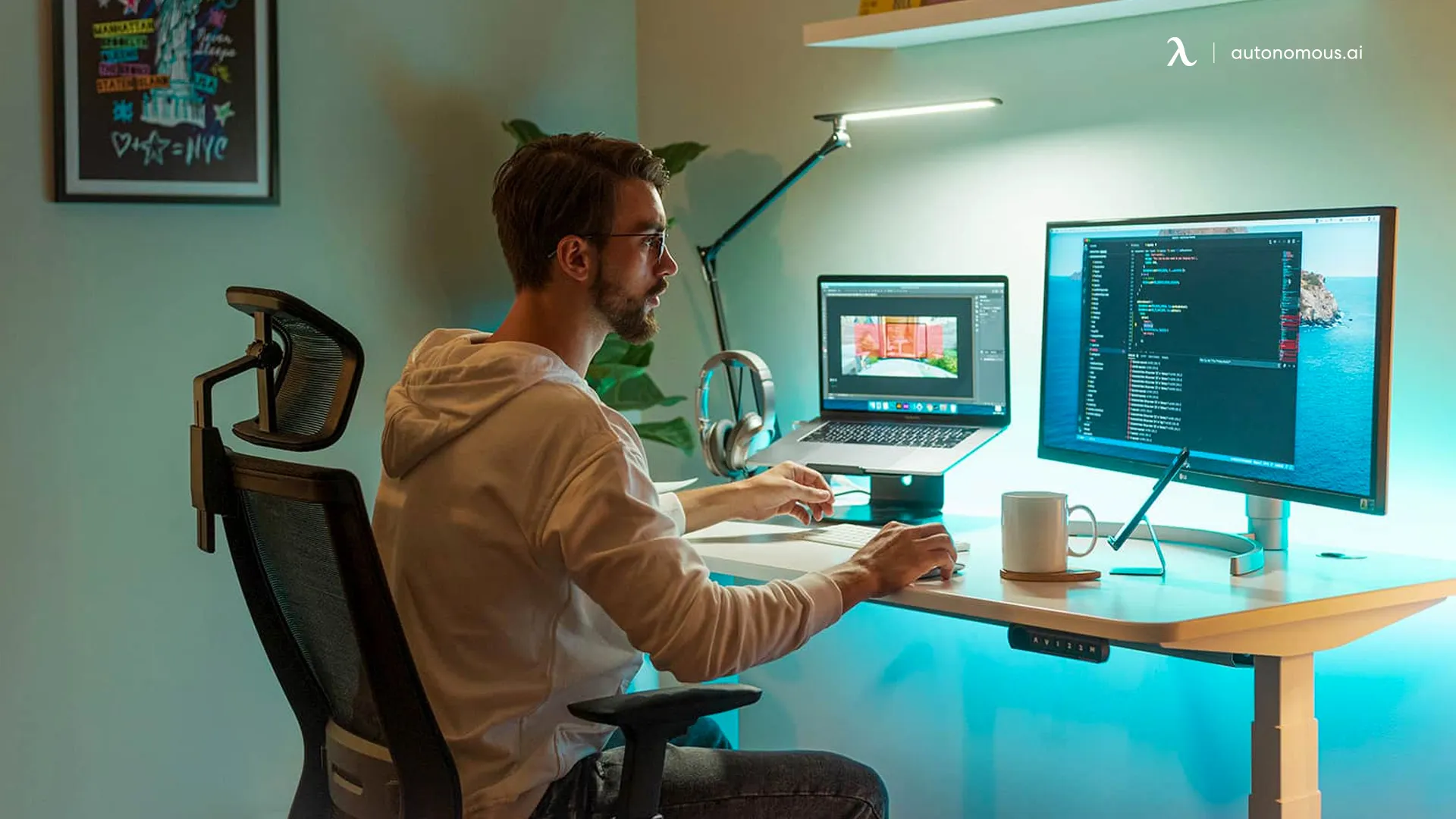 Autonomous Bulk Buying Program
If you are in the market for a large order, now is the time to stock up on the best classroom technology equipment from Autonomous.
The sleek, cutting-edge designs of their office supplies in bulk make it a wise financial decision for schools.
Their website features an automated bulk order program that makes ordering wholesale college furniture a breeze.
Conclusion
When shopping for college boys, it's important to think about what they're into. You may significantly impact their development by selecting a present that speaks to their passions. We hope our best gifts for college boys list will help you select the perfect gift.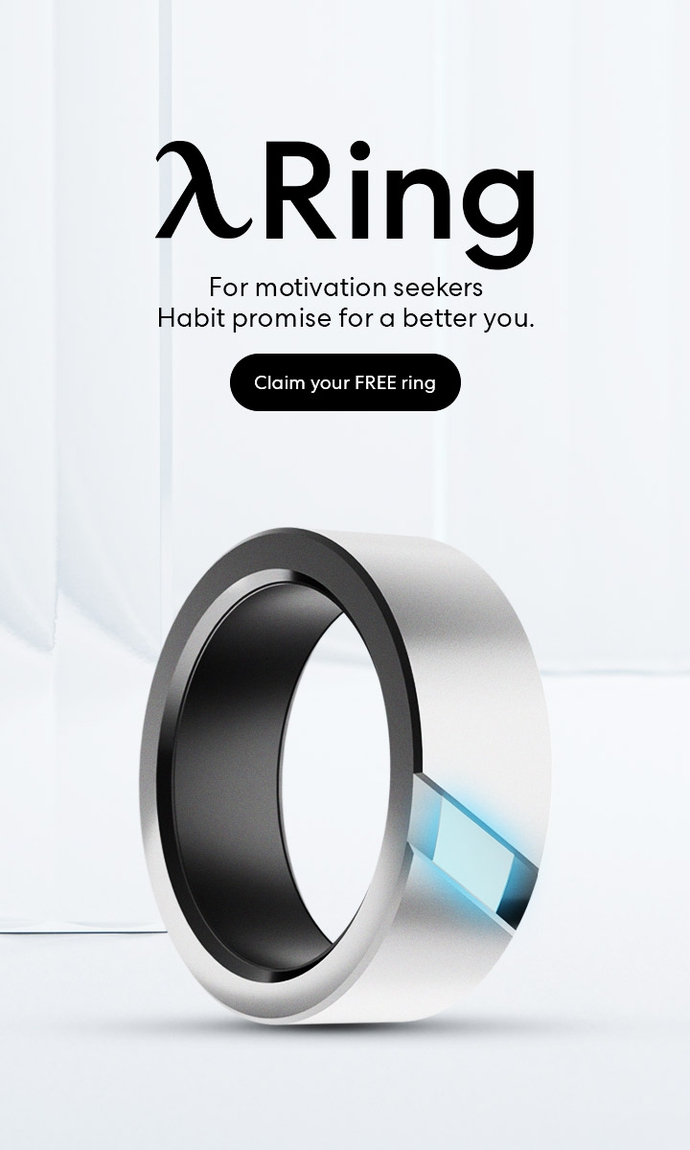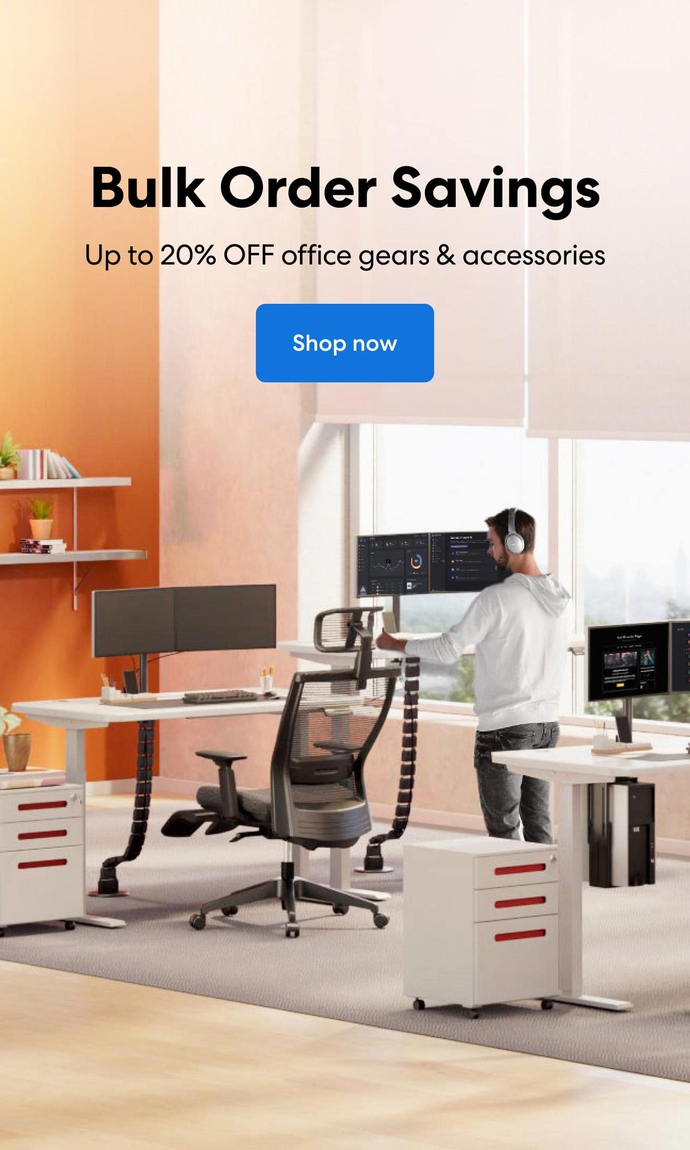 Subcribe newsletter and get $100 OFF.
Receive product updates, special offers, ergo tips, and inspiration form our team.