If you plan to set up a room to work or study, a wood corner desk can be the perfect addition to that space. 
Creating a comfortable work or learning environment without a desk is almost impossible! You need a place to put your computer or notebook in order to perform all your important tasks, right? 
However, you may have many doubts before buying one. Is wood the best material for this type of furniture? Should you choose a wooden L-shaped desk, or are there better designs? 
The answers to all your questions are here! In addition to a detailed buying guide, you can check a list of the top 20 recommendations if you need to find the best wood corner computer desk. Keep reading! 
Top 10 Wood Corner Desks You Should Check When Buying Yours
Now that you know what you should consider before buying a hardwood corner desk, what is the next step? You're right! It's time to choose the perfect one! Therefore, you must take a look at this list with the best 20 recommendations! 
1. Autonomous SmartDesk Corner
One of the best alternatives on the market is this smart corner desk by Autonomous! 
It's a piece of furniture with a standing design and two modular segments that will completely change the way you study or work. 
Autonomous L-shaped standing desk supports up to 400 pounds in weight and has a solid steel frame, meaning it's durable and sturdy. 
However, this desk's biggest draw is its smart technology! It has a whisper-quiet triple motor for height adjustment and four programmable settings to create the perfect workstation or study room. 
2. EUREKA 60" L-shaped Standing Desk with Programmable Keypad
Another smart option to consider is the Eureka standing desk. It has two motors that can lift the piece smoothly and quietly, operating with four memory presets for adjustments! 
Also, this beautiful and modern wood corner desk is EPA certified, safe, and environmentally friendly! 
3. EUREKA ERGONOMIC L60 L-shaped Standing Desk: Keyboard Tray
If you are looking for a wooden L-shaped desk, you cannot forget to take a look at the EUREKA ERGONOMIC L60 L-shaped standing desk. 
This desk was designed to make the most of corner spaces and includes electric height adjustment with two intelligent memory presets. 
Besides having a solid structure with an industrial-grade steel frame, this desk includes a headphone hook, cup and socket holders, and cable management holes. 
4. Black Corner Desk by Tangkula
While it has not been designed for students and office workers, this wood corner desk with a drawer can be used to set up a working or learning space. 
You can also use it as a bookshelf and place decorative items on top if you think it is not a good option for a computer desk. 
5. Monarch Specialties White Corner Desk
Do you want a white hardwood corner desk to match the classy design of your office or study room? If so, this option by Monarch may be for you. 
This desk has an L-shape design and three drawers for more storage. Also, it is very roomy, so you can place all your computer accessories there. 
6. White Desk with Drawer by Kings Brand Furniture
If you are looking for a white wood corner desk, you can consider this piece. It's compact compared to traditional models but can be very functional. 
However, you should determine the ideal standing desk height before purchasing this one, as it may be small for some people. 
7. Cherry Corner Desk by Sauder Beginnings
Do you prefer classic designs? If so, this hardwood corner desk is the one you've been looking for! It has a unique design with two drawers for ample storage space. 
Plus, even though it only weighs 50 pounds, this desk is solid, sturdy, and durable! 
8. Cabot Wooden L-shaped Desk in Espresso Oak by Bush Furniture
It's another classic you can consider if you prefer L-shaped desk setups! 
While this desk has an Espresso oak finish for a traditional look, it has modern features for today's workers and students, including a USB hub with ports. 
9. Barrister L-Desk by Sauder
Another wooden L-shape desk that you can take a look at is this one made by the renowned Sauder brand. 
This piece of furniture has a fitted vertical CPU tower storage and drawers with metal runners and a safety stop for added convenience. 
10. Fairview L-Shaped Desk by Bush Furniture
Similar to the Cabot desk, this design resembles the most traditional models and has an eye-catching vintage look!
Moreover, this wood corner computer desk has multiple storage spaces, including cubbies, drawers, and a closed storage area. You'll just love it! 
10 Other Wood Corner Desks You Should Check Out!
If you already checked out the previous models but still need to find the perfect corner desk for a dual monitor or your Kawaii gaming setup, here are 10 more recommendations! 
11. Somerset 71" L-Desk by Bush Furniture: It's a minimalist and simple yet functional and versatile option.
12. Cabot 60W Corner Desk by Bush Furniture: This beautiful white hardwood corner desk is ideal for those looking for comfortable and relaxing designs.
13. Monarch Specialties' Extra Long Wooden L-shape Corner Desk: It has three drawers and ample space to place your computer and other accessories.
14. L-shaped Home Office Wood Corner Desk by SHW: This piece of furniture is ideal for small computers.
15. Hampton Corner Desk by Bestar Hampton: It's an option for those looking for modern and practical designs.
16. Pursuit L-shaped Desk by Ameriwood Home: It's the perfect alternative for those who need a lot of storage space or handle a lot of paperwork.
17. Reversible Corner Desk by Wheaton Collection: Since it's not huge, you can put it anywhere in your room or office.
18. Classically Styled White Desk by Simple Living Products: Although it's small, it's functional and has a drawer and an open lower shelf.
19. Corner L-shaped Office Desk by Ameriwood: It has a compact design but promises full functionality.
20. Hinesburg Wood Corner Desk with USB Chargers by iNSPIRE Q Furniture: Besides having multiple drawers for added storage space, it features modern options, such as US chargers.
Benefits of Buying a Wood Corner Computer Desk
In today's world, people pay much more attention to the furniture they use for work or study at home. 
Those who use long conventional desks often have comfort issues, as they may experience strain and be forced to move their chairs repeatedly when trying to reach something. 
However, a wood corner computer desk can eliminate these little problems forever. If you use a swivel chair, you only have to turn to the right or left to reach what you need and get to work. 
Therefore, this type of desk is also ideal for those trying to increase their productivity or create a comfortable space for their long work or learning sessions. 
Also, if you choose a wooden desk, you can also enjoy many benefits! 
Actually, wood has historically been the material of choice for furniture design, as it is durable, easy to maintain, versatile, and sustainable. 
Do you think a wooden L-shaped desk is ideal for your work or study room? Check the key aspects that you should consider before buying one here! 
Guide to Buying a Wood Corner Desk: What You Should Keep in Mind
Corner desks are usually larger and heavier than traditional models. Therefore, when choosing one, you must take into account the space available in the room. 
Besides that, you should also consider whether you need storage options, your budget, the desk's cost, shape, and more! Here's a detailed explanation of each. 
Size and Weight
Before buying a hardwood corner desk, you should know the ideal size of the furniture you should choose. 
Overall, the size of your desk depends on how much space you have to fit it. 
Corner desks are usually larger than conventional models. However, they are more space efficient. 
If you plan to purchase a wood L-shaped desk, be sure to correctly measure its dimensions in relation to the space where you expect to place it. 
Also, you should consider the desk's weight, especially if you constantly move your furniture around when cleaning. 
Remember that you should also measure the available height if you prefer a desk with a hutch. Otherwise, it won't even fit in the space you chose. 
Storage
Knowing how much storage space you need could also help you choose the best option when looking for a wood corner desk. 
Although this aspect is often related to the desk's size, you should keep in mind that you can find many different designs. 
Basic corner desks have a triangular design with a shelving unit with drawers underneath. Some have built-in storage lockers, while others have shelves. 
You must know your storage needs to find the perfect one! Also, remember that the cost can increase if the desk has more than one storage compartment. 
Shape
The shape is another one of the most important aspects you should consider when buying a wood corner desk. 
These furniture pieces usually come in two designs: L-shape desks and triangular-shaped desks with slightly trimmed font edges.
In addition, many desks are equipped with a hutch that can change the storage compartments' shape. 
Therefore, you must make sure that the one you choose fits in your room and place the storage side against the wall! 
Style
If you're looking for the perfect wood corner computer desk, you'll find an ocean of designs and styles. 
However, the best ones are those made of wood. As mentioned, this material promises many benefits in terms of durability, quality, and maintenance! 
Wood is a very varied material! Therefore, you should choose a wood finish that can complement the design of your study space or workstation. 
Some hardwood corner desks also have glass or metal parts. Moreover, you can find multiple styles, such as rustic, transitional, contemporary, or traditional. 
To choose the right one, you only have to consider the design or decoration of the space where you will use the desk and pick a style and finish accordingly! 
Durability and Quality
Do you want your wooden L-shaped desk to last for many years intact? If so, robustness and quality are important factors! 
Wood corner desks are naturally sturdy, especially when compared to smaller models. However, that's something you can't take for granted. 
Too low prices are red flags when buying a corner desk. You won't save money if you buy it for less than half of what this piece of furniture actually costs. 
In such cases, low-quality materials were probably used to build those desks, which means they won't be resistant to wear and tear or have a lower weight limit. 
Weight Capacity
Another key aspect when choosing a wood corner desk is its weight capacity! 
In other words, you must make sure that the total weight of all the objects you often place on the desk does not exceed its weight limit. 
The average wood desk supports between 110 and 200 pounds. Also, most people only put about 45 pounds of weight on their desks because they only use a laptop, mouse, monitor, keyboard, and other small items. 
However, the total weight of all the items you use can increase if you need a printer or other heavy equipment while you work. 
Therefore, when choosing your wood corner desk, don't forget to consider its weight limit in relation to how much stuff you plan to put on it! 
Budget
Finally, there's the budget. Before you even choose the style or shape of your desk, you should know how much money you want to spend. 
Storage space, size, weight capacity, and other aspects could increase a desk's value. Keep that in mind when you buy yours! 
Final Thoughts
Are you looking for a wooden L-shaped gaming desk with modern features, or do you think a standing desk is better for your long work sessions? There's a perfect option for you. 
You only have to take into account the aspects mentioned in this buying guide to find a design that really suits your needs, space, and budget!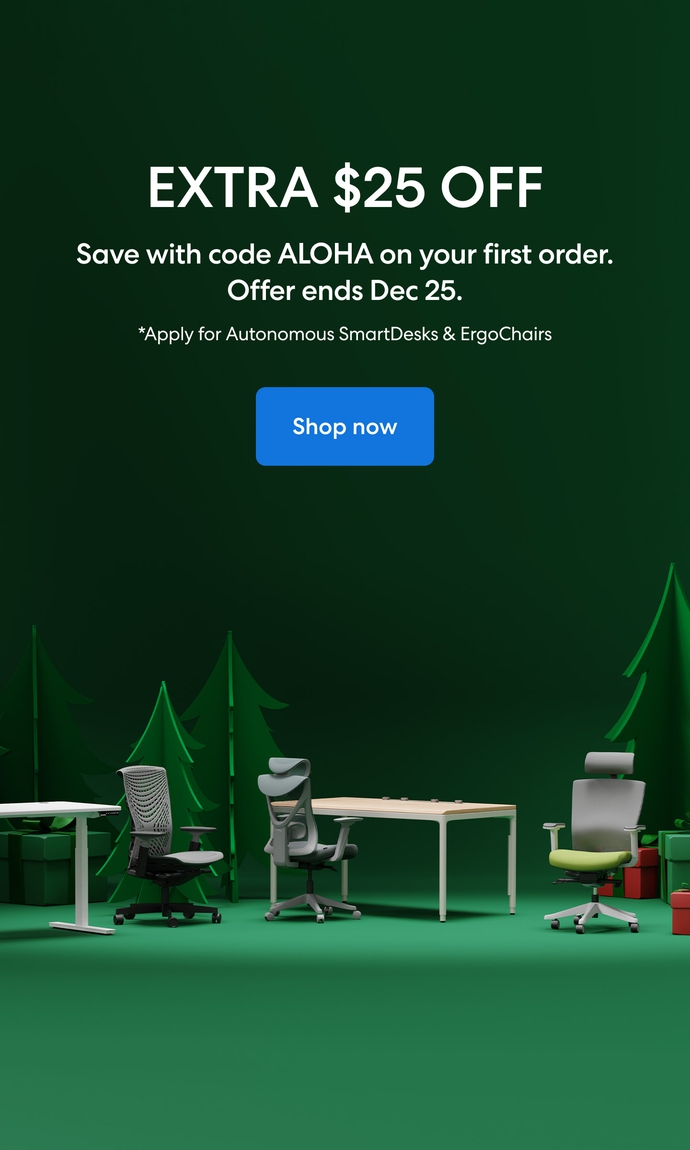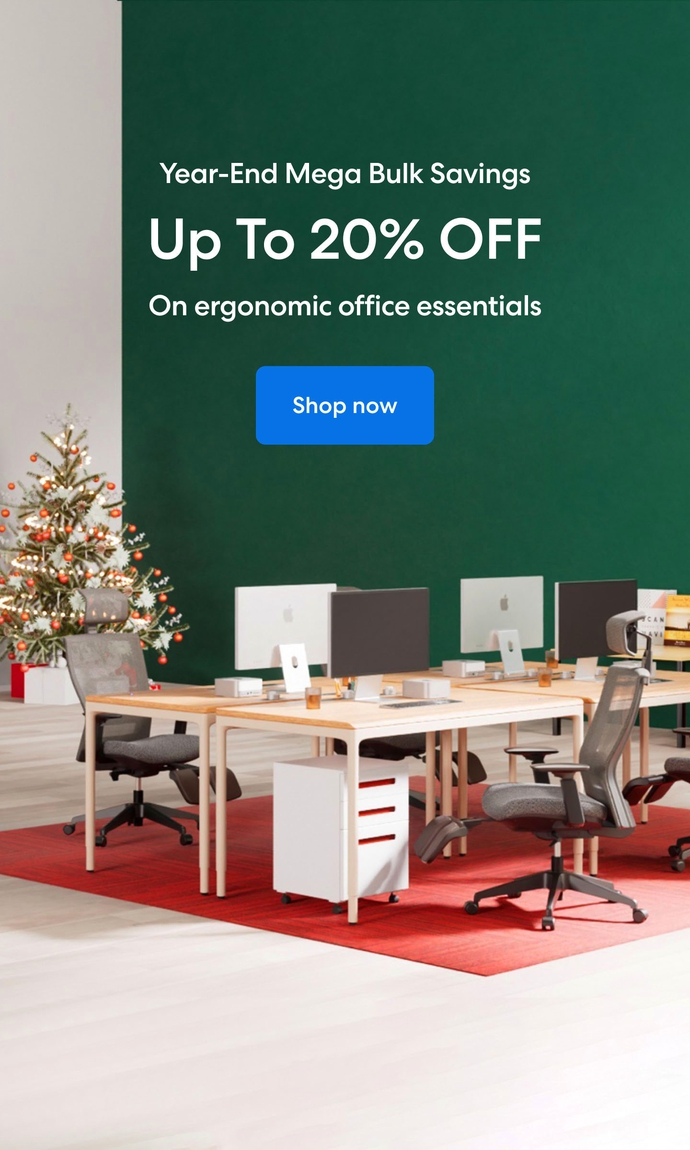 Subcribe newsletter and get $100 OFF.
Receive product updates, special offers, ergo tips, and inspiration form our team.