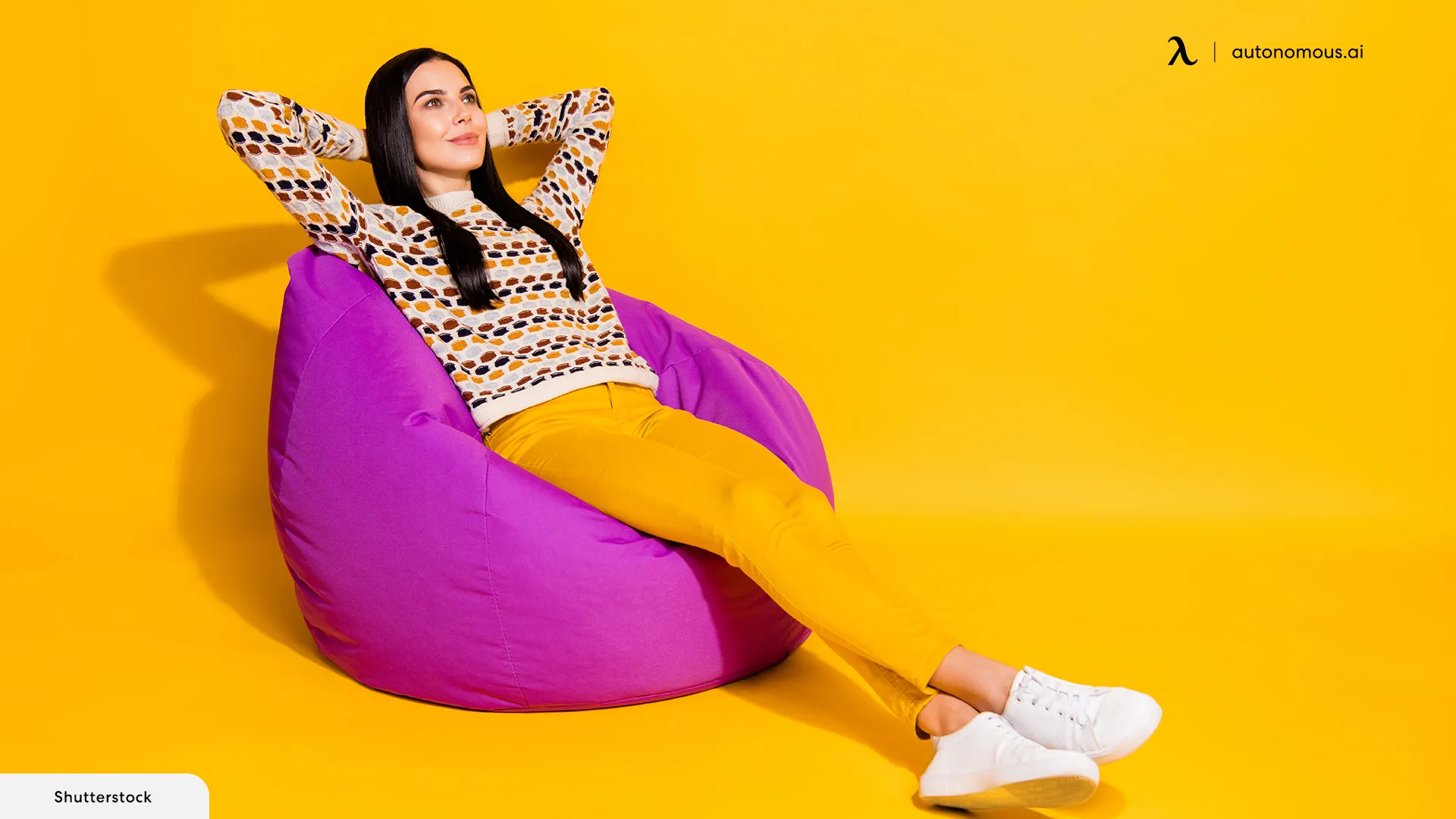 Latest Updates
Hunt for the Best Bean Bag Chair Black Friday Deals Now!

Autonomous
|
Oct 24, 2023
1,403 Views
Bean bags are stylish, comfortable, and versatile seats used in a variety of settings. They are perfect for gaming, entertainment rooms, and kids' bedrooms as well. Most people use bean bags as the ideal gaming chair because of the exceptional comfort they offer. The soft padding, compact design, and wide range of designs and styles make a bean bag a perfect purchase for long hours of gaming.
If you are also planning to upgrade your gaming setup with the right chair style, aka a bean bag, then this article will help you pick the best bean bag chair Black Friday deal. From expensive cozy options to branded bean chairs, Black Friday bean bag chair deals are the only time when these products become really affordable. And who knows who gets your heart set on more than one? 
What Are the Best Black Friday Bean Bag Deals?
As you plan to improve your sitting feel and experience with the right bean bag chair, Black Friday deals are here to help you score a good discount. Below are our top favorite Black Friday bean bag chair offers you must not let go of.
1. Jaxx Juniper Bean Bag Chair - Black Friday Bean Bag Deal
Best when it comes to cheap and luxury, this outdoor bean bag chair is designed for comfortable patio sitting with a fabric that is resistant to most outdoor weather conditions. For the printed luxurious and aesthetic zebra design, the bean bag is highly affordable and lasts you for years to come. It is water and stain-resistant, so you can use it for months before planning to wash it. You can find this bean bag in a variety of color and pattern options, too.
This Black Friday, sink into unbeatable comfort with Jaxx bean bag deals, featuring savings of up to $233 OFF.
Don't miss out on this limited-time opportunity to bring the luxury of Jaxx into your home while enjoying significant savings. FREE SHIPPING.
2. Yogibo Bean Bag Chair
Short and straightforward, this bean bag chair keeps you close enough to the floor but also well cushioned to prevent your butt and back from straining out. You can lay it flat to act as a kid's bed and enjoy the ultimate comfort. Filled in with memory foam, the bean bag is comfortable for long hours of use, and you can even switch the cover when the older one gets dirty. The machine washable cover makes it perfect for use with pets and kids, too.
3. Sofa Sack Bean Bag Chair
Although the Sofa Sack Bean Bag Chair has the appearance of a traditional bean bag, it is really stuffed with memory foam, making it cozy to sit on. It may look fantastic in any setting and has an admirably organized and clean appearance. There are numerous sizes available, including 2- and 3-foot variants, and it features a suede cover that is available in a range of colors.
4. Milano Bean Bag Chair
A bean bag chair for Black Friday that doesn't completely sulk you within the design, the Milano chair is a top option on our list. This compact, lightweight bean bag chair is available in a variety of patterns, textures, and colors, so you may personalize it to suit your particular taste. The tiny size is perfect for flats and dorm rooms, and the handle at the top makes it simple to carry about your house. It gives an upright posture and prevents you from developing any sort of back pain.
5. Pottery Barn Bean Bag Chair
Amongst the many Pottery Barns deals you will admire on Black Friday, this luxurious-looking bean bag is one too. With a sophisticated look and a rich vibe, the bean bag is worth all the praise for everyday use. It comes in two size options, and the fabric might look light-colored and easy to catch on dust, but you can easily wipe it clean. Besides, the age level covers teens to adults, so the bean bag is as versatile as it could be.
How to Choose the Right Bean Bag for You?
Bean bags have become immensely popular over the years due to their amazing comfort level and unique features. They are a comfortable sitting option, and over the years, they have evolved into more comfortable and coveted pieces of furniture. The good thing about bean bags is that they are suited to a variety of applications, from work to gaming and kids rooms to just relaxing in front of the TV. But bean bags also come in several quality levels, so you need to pick the right one for you. Here is how you choose the best bean bag deal this Black Friday.
Fabric
Bean bags are made up of a variety of fabrics with varying properties, but one thing that is to be sought out in a bean bag is its fire safety. Because the structure is fabric coated with soft material inside, fire hazards become a big threat. Also, different fabrics offer different flexibility levels in a bean bag, so you must choose accordingly.
For instance, faux leather bean bags made from PVC give a perfect depiction of leather without the hefty leather price tag. Faux Suede, on the other hand, mimics the velvety feel, making you feel more soft and cushioned. Faux suede is more oriented towards a luxury aesthetic feel. When it comes to outdoor applications, you will find bean bags made up of 100% polyester to be more suitable as they are weather-resistant.
Shape
Round bean bags are definitely the standard size and shape, but as you dig deeper, you will find more options coming your way. Round bean bags are shaped like a ball and conform to the shape of the user sitting on them. This is common, compact, and comfortable. Other shape options include square bean bags, which give an effect similar to a couch with proper backrests and armrests (in some cases). Gaming bean bags are designed like proper comfortable gaming chairs with an extended length to act as a footrest. The last type is rectangular bean bags, which are long and offer a great recline option.
Size
You should think about the bean bag chair's size in addition to its form. Naturally, the size you choose when buying a bean chair for one will depend on the size of the individual using it. For kids, smaller bean bags are good, as bigger ones can cause them to sink in and feel suffocated. For adults, a bean bag that helps them stay up rather than sink in is preferred as it will allow better hand movement and ease of work.
Price
Though a large bean bag will definitely cost more, that is not the only factor that will determine the price; the type of fabric, bean bag filling, and features like recline and armrests will also play a role in impacting the final choice. Thankfully, you can purchase from all the best large bean bag chair Black Friday deals to make even the most luxurious options come into your budget.
Bean Bag Filling
There are several bean bag fillings, from more affordable ones to luxurious ones. Each one comes with its pros and cons and depends on the intended use. Some common filling types include EPS beads (lightweight and durable), EEP Beads (crush-resistant and heavy), and Compressed foam (warm and provides good support).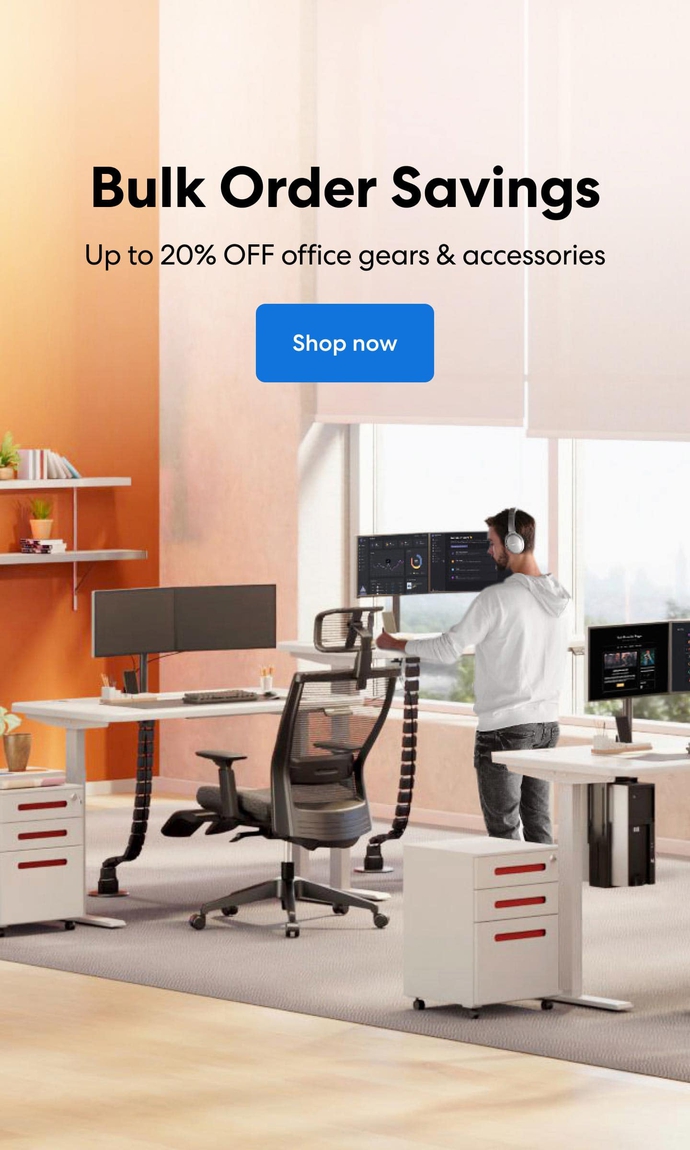 Subcribe newsletter and get $100 OFF.
Receive product updates, special offers, ergo tips, and inspiration form our team.