Did you know that your choice of a desk can dramatically influence your productivity and creativity? Well, let us welcome you to the intriguing world of light wood desks, where design meets functionality, and nature becomes a part of your workspace. 
These desks embody a delicate blend of aesthetics and practicality by offering versatility, lending a refreshing and inspiring touch to any work environment. 
In this article, we'll talk about the types of wood used to create this kind of standing desk, review the 10 best options, and answer some common questions that you may have. 
Trust us; we're devoted to transforming workspaces into vibrant, efficient hubs. Therefore, whether you're a student, a business tycoon, or an office worker needing an ergonomic facelift for your workspace, we've got you covered. Let's get started!
Which Wood Types Do People Commonly Use for Light Wood Desks?
Have you ever wondered about the unique characteristics of the desk materials used to craft such beautiful pieces? Well, here's what is used to make a light wood office desk: 
Oak:

This type of wood is a popular choice and commands admiration for its natural beauty, strength, and resilience. The warm tones of oak bring timeless sophistication to your workspace, enhancing both modern and rustic interiors alike.

Pine:

In contrast, pine, with its light hue and gentle grain, provides a relaxed, inviting atmosphere. Its affordability makes it a great choice for those looking for a comfortable workspace on a budget.

Maple:

Maple, however, marries style and functionality perfectly. The creamy color of this wood creates a refreshing ambiance, while its smooth surface makes maintenance a breeze. Moreover, its inherent durability ensures that your desk will stand the test of time. 
10 Best Light Wood Desks for Stylish and Functional Workspaces
Are you on a mission to find the ideal workspace staple? If so, relax; we've got you covered! Just dive into our curated list of cool desks, handpicked for their light wood aesthetic, that inject sophistication while maintaining practicality.
1. Autonomous SmartDesk Chunky Oak
The Autonomous unit is an excellent light wooden desk for any workspace. Its adjustable height feature enables a dynamic and healthier work routine, seamlessly transitioning between sitting and standing. Plus, the light oak finish brings a dash of natural charm, uplifting any home office ambiance. 
Moreover, the desk's thick, warp-resistant MDF core, enveloped in premium oak veneer, signifies its durability, promising years of reliable service. Also, the tastefully rounded square holes aid in effective cable management, ensuring a neat, clutter-free workspace. 
A robust build, easy assembly, and customizable height settings are just some highlights of the SmartDesk. This standing desk is crafted with convenience in mind and boasts a programmable keypad, enabling users to save and switch between preferred heights at a single button push.
2. Maydear Bamboo Study Writing Table
Introducing the second option on our list, the Maydear bamboo study table – an embodiment of minimalist chic and practicality.
Its high-quality alpine bamboo construction ensures durability, blending seamlessly into your home or office decor. Also, its appealing aesthetics lie in the simplicity of its design, with clean lines giving it a versatile edge to match various styles.
Furthermore, constructed with an eco-conscious mindset, this study table doesn't just look good; it's safe and environmentally friendly too. Alpine bamboo, the star material of this writing table, praises sustainability as its forte, making your choice not just stylish but also green. 
The table's surface is spacious and smooth, providing an ideal canvas for your creative pursuits, academic studies, or work demands. 
Be it a busy workspace or a quiet study corner, the Maydear table can accommodate everyone. Its compact design is a perfect fit for confined spaces without compromising its core functionality. 
Beyond its physical attributes, this desk promotes an atmosphere of focused work. Whether you're immersed in a gripping novel, brainstorming the next big idea, or merely browsing on your light wood computer desk, the Maydear ensures an optimized workspace. 
3. Skyline Decor Height Adjustable Black Metal and Oak Wood Desk
This Skyline Decor unit sets the stage for a captivating fusion of style and versatility. Its unique blend of an oak-finished tabletop, paired with a robust black metal frame, brings together the charm of nature and the modern appeal of industrial design. 
Moreover, the light wood writing desk's beauty is an ode to its raw materials, enhancing any workspace with a subtle touch of sophistication. 
A distinguishing feature of this unit is its ability to adapt. The adjustable height allows you to transition between sitting and standing, catering to various ergonomic needs and promoting a healthier work lifestyle. 
Hence, this adjustability not only emphasizes comfort but also invites a new level of productivity into your workspace. 
4. FM Furniture Dallas Home Office L-Shaped Desk
This L-shaped desk is an ideal fusion of functionality and style for workspace transformation. It's tailored with a light wood finish, offers an elegant touch, and introduces a generous workspace with an innovative L-shape. 
Furthermore, this long desk configuration provides you with extra room for multitasking and organization while keeping your office essentials within easy reach. The availability of open shelves and a storage cabinet ensures a clutter-free work environment, enhancing your productivity. 
Moreover, with ample legroom, this desk ensures your comfort while working. If you're seeking a chic yet practical light wood office desk, the Dallas desk delivers just that, adding a refreshing vibe to your home or office. 
5. Techni Mobili Computer Desk with Modern Sand Design
In a workspace, the Techni Mobili unit shines like a star, not only for its visual appeal but also for its utility. With a sand finish, this light wood office desk complements any decor while adding a contemporary flair. The design is neat, with clean lines and angular accents, expressing a modern sensibility. 
Also, the spacious desktop offers ample room for multitasking or drafting creative blueprints. Comfort is at the forefront with an average desk height that promotes good posture, making work a breeze even on long days.
Additionally, it houses three drawers, making organization a snap by offering plenty of storage space for files, stationery, and other office supplies. Overall, this desk merges style with functionality, making it a versatile choice for various professional environments. 
6. Eureka Ergonomic Computer Desk with Storage Shelves
Wouldn't it be amazing to have a desk that harmonizes beauty, functionality, and ergonomics at the same time? Well, let us introduce you to this Eureka Ergonomic model. 
This light wood desk is an emblem of sophistication, seamlessly merging with diverse interiors. Its high-quality wood radiates a warm glow that invokes creativity and productivity. 
The desk's intelligent design integrates storage shelves that act as your personal organizers. Say goodbye to clutter and hello to efficiency! These strategically placed compartments are perfect homes for your essential office gear, books, or those cherished knick-knacks. 
However, the Eureka desk isn't just about aesthetics and storage. It takes ergonomics to a whole new level with a standing desk option. 
Long hours of sitting can strain your back, but this desk's adaptability allows a smooth transition between sitting and standing. You can change your work position with a simple mechanism, promoting a healthier workspace. 
Moreover, this versatile light wood desk checks all the boxes: style, functionality, and health-focused design. Hence, this unit might be your perfect match if you're looking for a workspace that resonates with your personality and work ethic.
7. Eureka Ergonomic Standing L60 L-shaped Desk with a Keyboard Tray
The Eureka L-shaped standing desk combines functionality and aesthetics, making it one of the best models in the office. With its spacious design and adjustable height options, this light wood computer desk provides a versatile and ergonomic solution for your workspace. 
Crafted with a light wood finish, it adds a touch of sophistication to your office environment. Moreover, the L-shaped configuration offers ample room for multiple monitors, while the integrated keyboard tray ensures a comfortable typing position. 
Elevate your productivity and enjoy the benefits of this light wooden desk with its innovative workspace solution.
8. Aiterminal Standing Desk with an Electric Adjustable Height
The Aiterminal standing desk gracefully merges the aesthetics of a light wood model with the technological convenience of a smart desk. 
This eco-friendly workspace is substantial enough to accommodate two monitors and a laptop, making your daily grind a tad more organized and less chaotic. It's an electric lift system that operates quietly, letting you quickly oscillate between sitting and standing postures at a pace that won't disrupt your workflow. 
Plus, its construction speaks volumes about its durability, a sturdy steel frame holding up a solid desktop, providing ample support for all your workspace essentials. 
However, the standout features are its seamless adjustability and ergonomic design. Whether you're tall or short or prefer sitting or standing, this innovative desk caters to your needs with ease and style. 
9. Fezibo Large 55-Inch Height Adjustable Desk
The Fezibo unit uniquely merges style, space, and versatility in a design that's as practical as it is appealing. Its electric height adjustment system ensures seamless transitions between sitting and standing, promoting better posture and energy levels during your workday. 
Also, the desk's centerpiece is undoubtedly its keyboard tray, which is a real game-changer for typing comfort, easing the strain on your wrists during long sessions at the keyboard. 
Sporting a generous workspace, this computer desk with a keyboard tray allows you to spread your materials out, ensuring an organized and efficient environment. 
10. IOTXY Solid Wood Computer Desk
With its long design, the IOTXY home standing desk displays a combination of simplicity and functionality, delivering a cozy workspace perfect for many tasks. 
Uncluttered yet practical, its light wood aesthetic infuses a Nordic vibe that adapts effortlessly to diverse room styles. Whether you're a college student, business owner, or an office worker seeking a minimalistic study or workstation, this desk serves the purpose. 
The thoughtful inclusion of a drawer aids in maintaining a tidy workspace, catering to your organizational needs with ease. Its ample surface invites you to spread out comfortably, providing sufficient room for everything from your laptop to your creative projects. 
Frequently Asked Questions
Are you pondering about the value of a light wood desk for your workspace? Let's resolve some common questions surrounding this charming piece of furniture. 
What makes a light wood desk worthwhile?
Choosing a light wooden desk for your workspace holds numerous benefits. Its inherent natural patterns and lighter hue can breathe life into your space, exuding a tranquil yet refreshing aura. 
This type of desk can effortlessly blend with diverse interiors, adding to its versatility. Moreover, its durability remains unquestioned, promising reliable functionality for the long haul.
Does a light wood office desk cost more than dark wood desks?
Not necessarily. The cost of desks, whether light or dark wood, depends on several factors, including the type of wood, craftsmanship, design complexity, and additional features. 
While some light wood office desks with intricate designs and premium materials might lean towards the expensive side, affordable alternatives still exist. Therefore, choosing a desk that suits your budget and taste is perfectly doable. 
How do I keep my light wood computer desk in top shape?
Preserving your light wood computer desk's charm isn't rocket science. Regular dusting with a soft cloth prevents particle buildup. Mild soap or a wood-friendly cleaner can help with light cleaning, but avoid harsh chemicals that might mar the finish. 
Use coasters or mats under hot mugs or potted plants to shield from heat and moisture. Frequently applying a wood conditioner can maintain its natural shine and nourishment. 
Can I change the color of my light wood writing desk?
Absolutely! A light wood writing desk can be stained or painted to a darker shade. However, the process requires careful preparation, including a clean, sanded surface and void of any previous finish. 
Generally, a primer or wood conditioner helps paint or stain adhere better and absorb evenly. Also, it's wise to test on a hidden area first or consider professional help to ensure satisfactory results. 
Final Thoughts
A light wood desk is a versatile and practical addition to any workspace. Its benefits extend beyond aesthetics, offering durability, versatility, and affordability. 
Whether used for work or writing, its maintenance is straightforward, and its ability to be customized allows for personal expression in your office decor.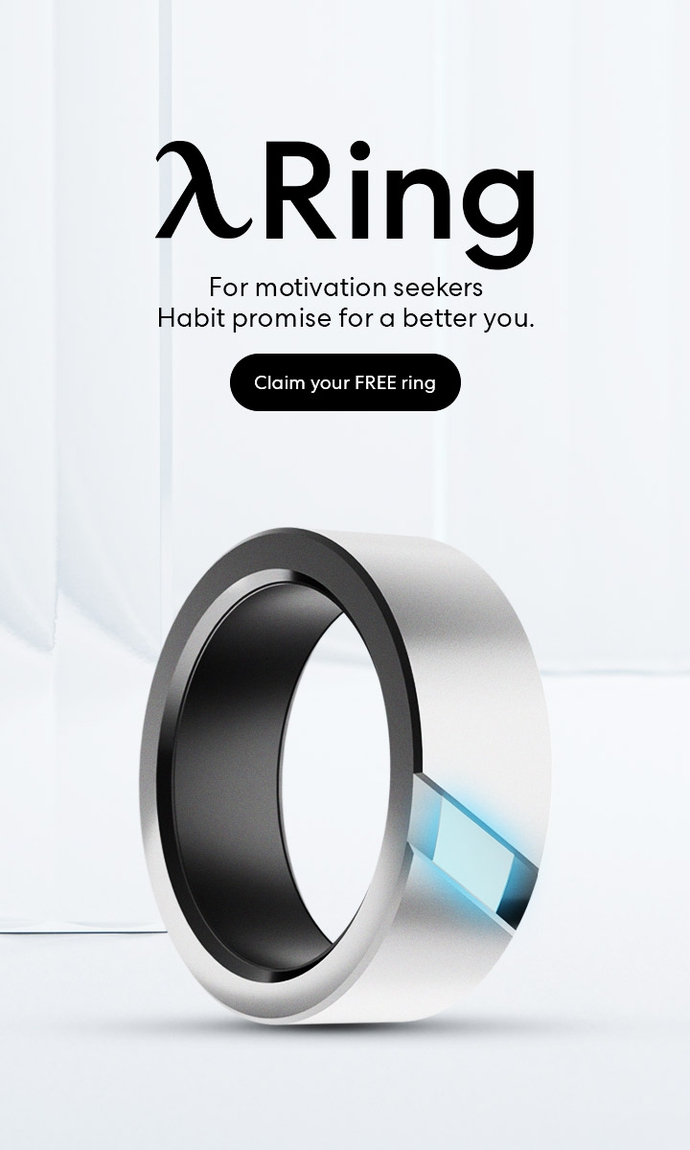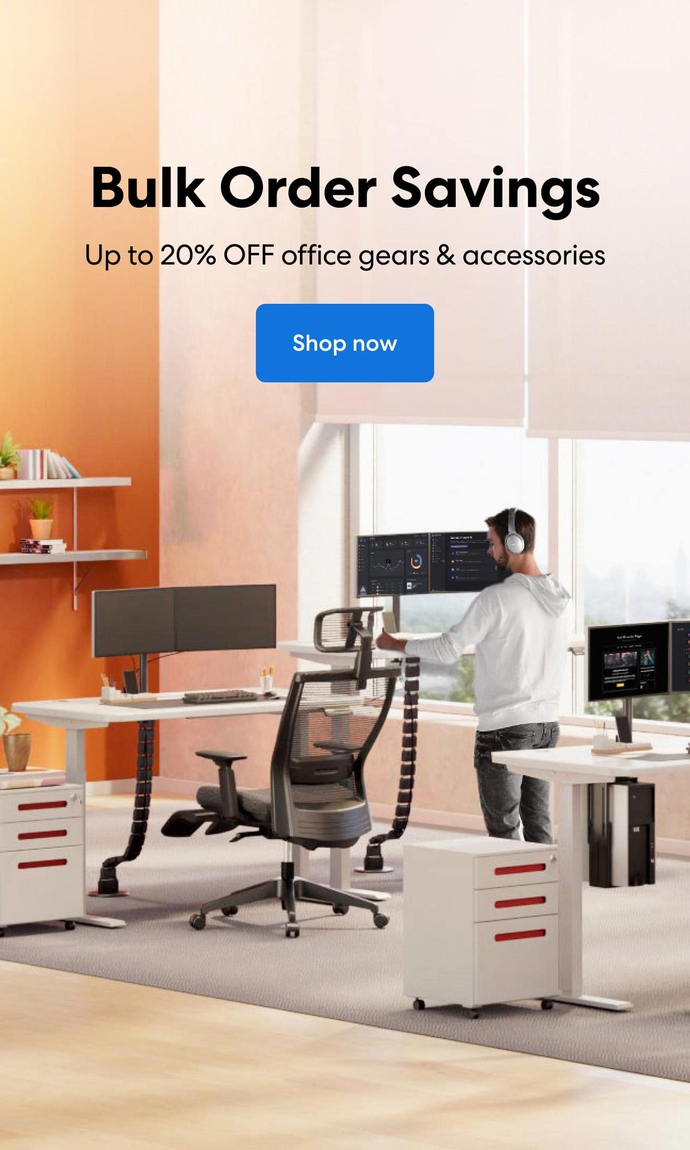 Subcribe newsletter and get $100 OFF.
Receive product updates, special offers, ergo tips, and inspiration form our team.