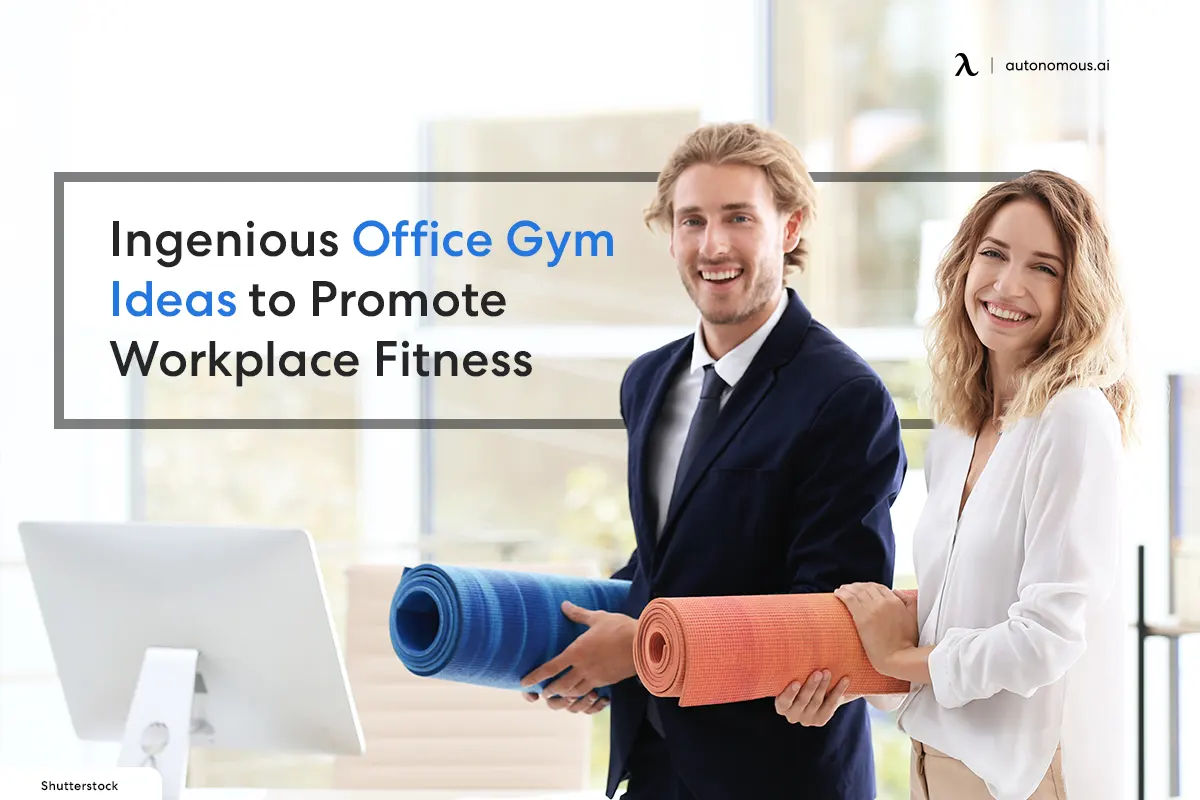 Work Wellness
Ingenious Office Gym Ideas to Promote Workplace Fitness

Autonomous
|
Oct 23, 2022
2,976 Views
Imagine what the ideal workplace would look like. Getting up in the morning is exciting for employees, and they are proud of the people they work with. Their work is important to them, and they take pride in doing it well. 15-minute breaks instead of 3 p.m. slumps are available to employees. There are vending machines full of healthy snacks on the lower floor of their building, which has been converted into a gym with the right office gym ideas. 
Employees working in a healthier environment are more likely to adopt healthy behaviors. Employees and employers must work together to incorporate health and fitness into the company culture using these small office gym ideas. As an employer, you are responsible for ensuring that your employees feel productive and safe in the workplace. 
A healthy workforce can be promoted by improving the physical fitness of your employees. Sedentary lifestyles are associated with long hours spent sitting at the desk, which can increase the likelihood of your staff becoming ill. 
One of the best office and gym room ideas is to make sure they have a well-ventilated space within your office where they can work out; it doesn't necessarily have to be a gym. You only need a few useful pieces of equipment to get started. These office and workout room ideas recommend setting up a small gym with an exercise bike, treadmill, and rowing machine so you can get the kind of movement your body needs. Your employees will be able to stay on track if they commit to weekly cardio workouts. Track their progress each time they exercise.
Tips to Build the Perfect Office Gym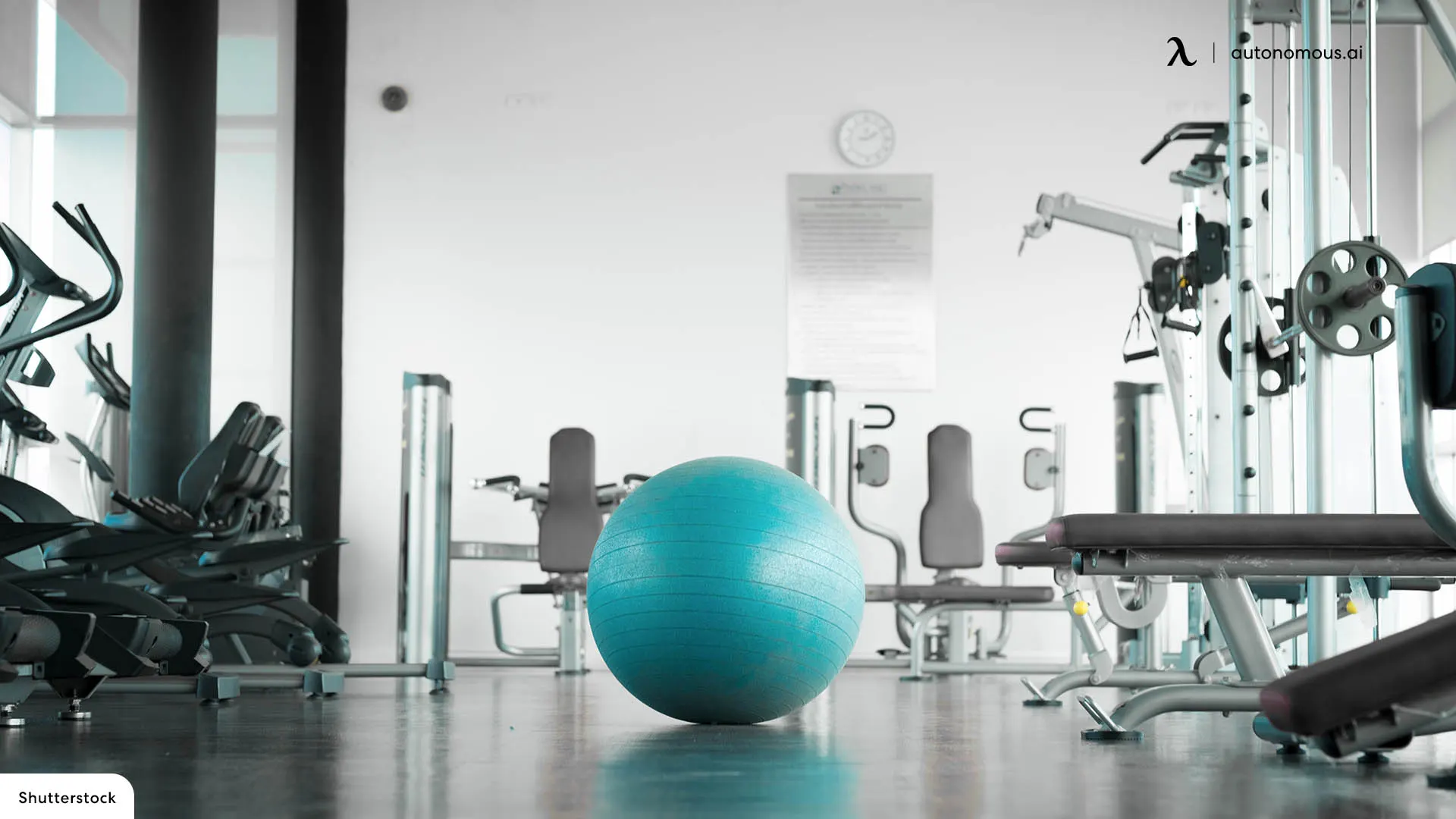 Space limits
A yoga mat is the only space you'll need for stretching and core exercises. One of the office exercise room ideas is to ensure that there is enough space and should have at least enough room for one. You will need to determine the space you have and what workouts you want to accomplish before deciding on how to set up your home gym. 
If you are doing a high-intensity workout, you will probably need a little more space and a solid (but not too hard) surface to jump around on, while a yoga or Pilates workout may require a little more space than a yoga mat. If you wish to follow a heavy lifting regimen with all the bells and whistles, you will probably need to dedicate a whole room to it or consider a foldable under desk treadmill.
Cardio tools
If you don't have space for a bulky treadmill and other gym equipment, pick up a jump rope for cardio instead of spending the money on one. The more weight you apply, the tougher it is to keep your wrists and forearms rotating, which will increase the intensity. You shouldn't ignore the 2-in-1 folding treadmill in your home gym if you have the room. They can give you a serious burn.
Strength tools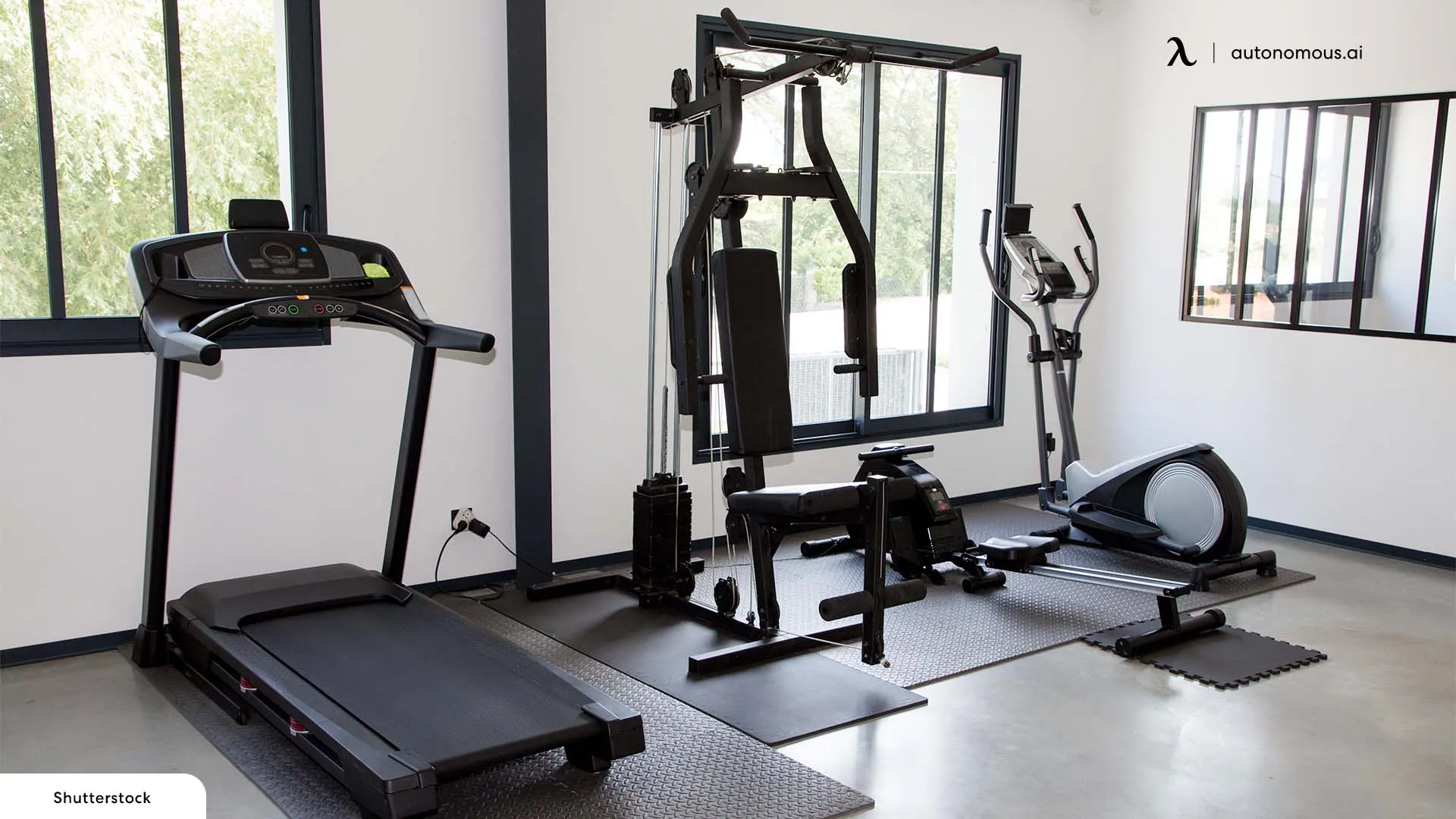 For strength training, there is no need for huge cable machines. Rather than bulky dumbbells, try a single kettlebell, the best foldable walking pad or set of adjustable dumbbells, an entire set of dumbbells, or a set of resistance bands to achieve the same muscle toning.
Recovery tools
For a home gym, recovery equipment is essential. Using foam rollers is versatile, as they can be used to massage muscles, strengthen your core, or as a prop for yoga. Consider adding vibration therapy, a hot and cold foot roller, and targeted recovery tools to a foam hunk.
Storage solutions
When it comes to packing a lot of equipment into a small space, storage is the key. You can store resistance bands, yoga mats, jump ropes, sliders, and other small, portable workout pieces in a storage container that slides under your bed or couch. In addition, you can use a hanging organizer to keep your bands organized and free from tangles.
Setup design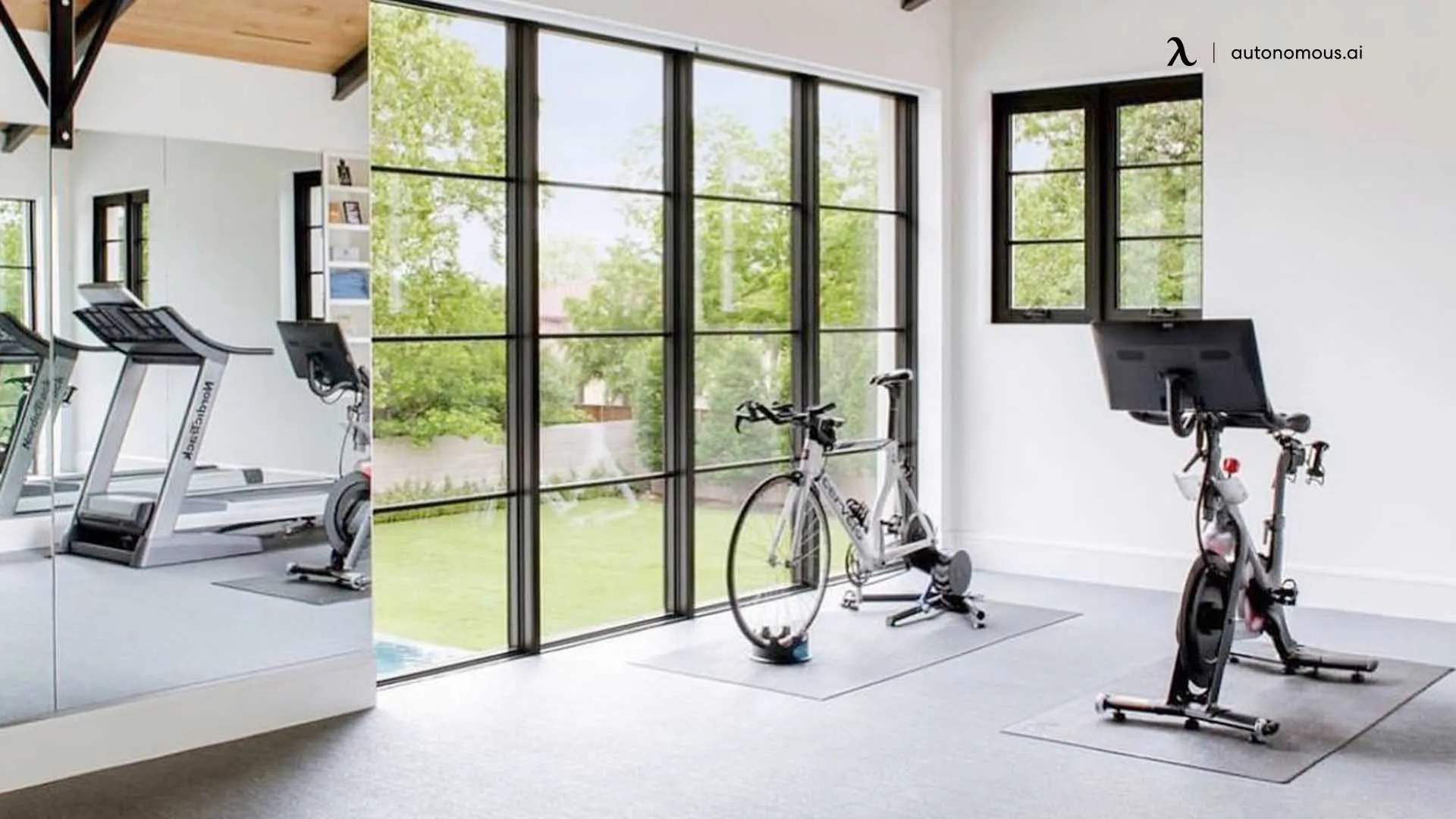 If you have an office gym, be sure to provide plenty of natural light from the windows or overhead bulbs so you can check your form easily. As a side note, you may want to consider adding a mirror to your workout area. Furthermore, mirrors can help open up a space, making it appear larger than it really is. Mirrors can provide feedback on your form while exercising and help open up space during workouts.
Office Gym Ideas
Cycling station
If you set up cycling stations in your office, your employees will be more likely to pick up their laptops and move about instead of staying fixed to their desks. The energy levels of these individuals may increase as soon as this healthy office habit becomes a habit. Meanwhile, they'll be able to focus and think clearly, improving their mental functions.
Indoor rowing
When you install rowing machines in your office gym, you will ensure that your employees will experience a low-impact, total-body workout that strengthens their arms, core, core muscles, and legs.
Pull-up bars
Adding pull-up bars to your office can better use every inch of wall and ceiling space. Pull-ups are an excellent form of exercise that focuses on the arms, shoulders, and back of your employees. Ensure enough clearance when mounting the bars to prevent users from hitting their heads against the ceiling when exercising.
Training equipment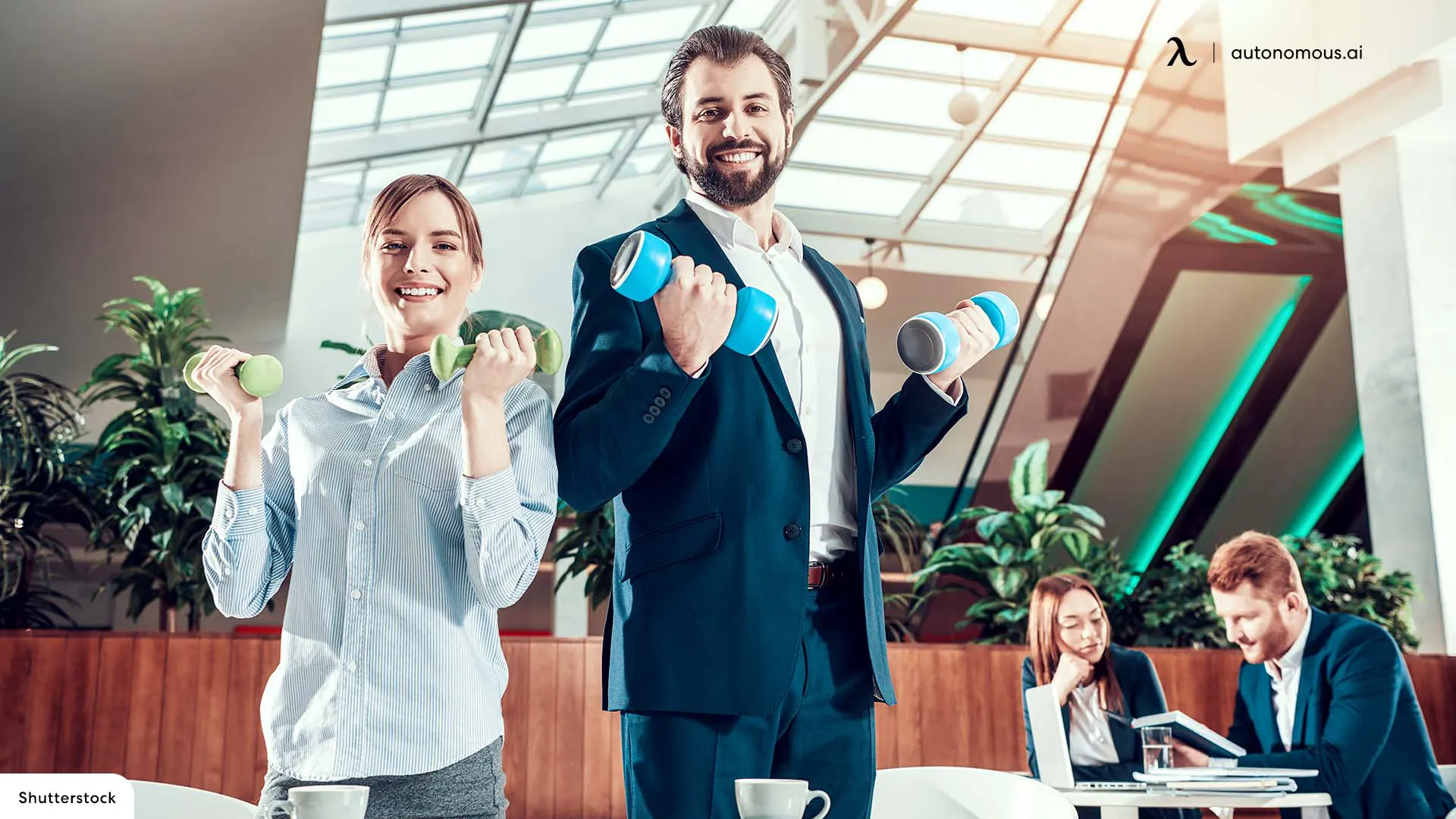 If your employees want to do bodyweight exercises individually or as a group, a training gym is an ideal place to do so. If your employees want to train with their fitness goals, ensure they have ample space for squats, planks, and push-ups.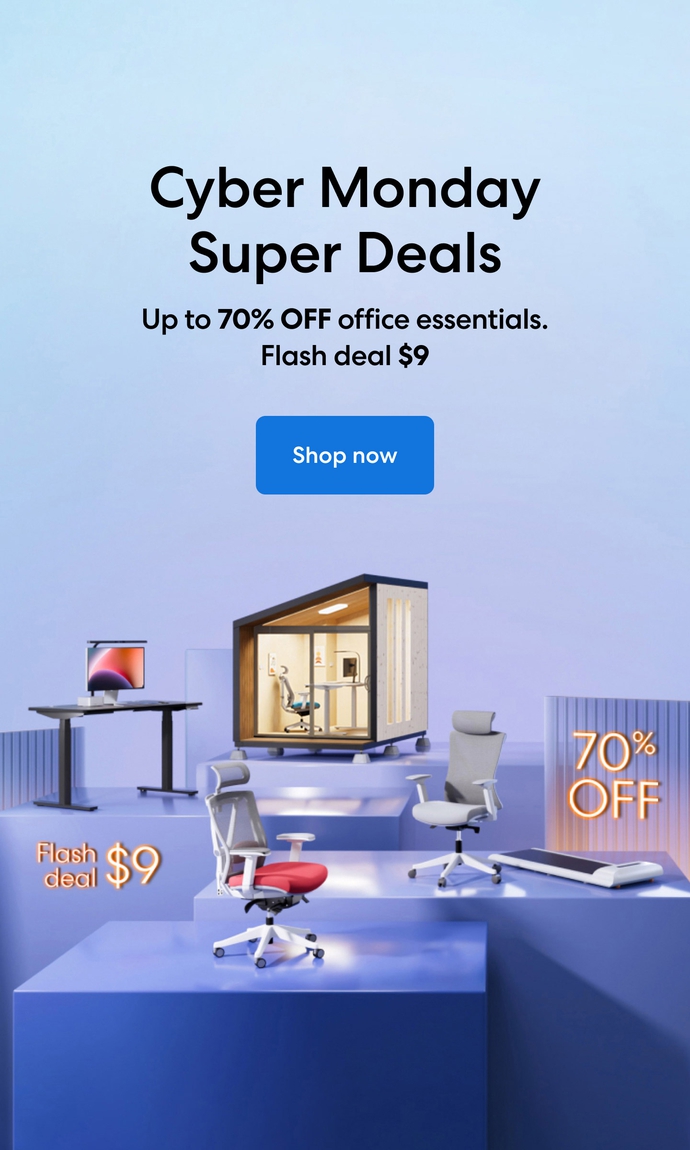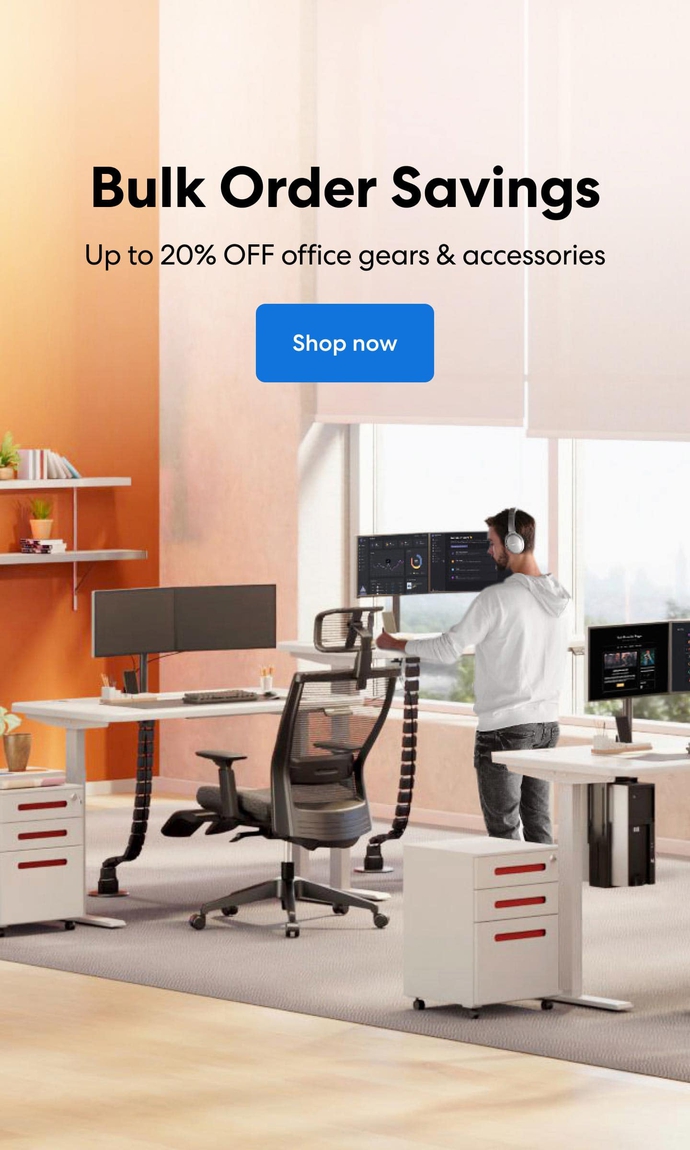 Subcribe newsletter and get $100 OFF.
Receive product updates, special offers, ergo tips, and inspiration form our team.