One of the world's leading providers of ergonomic Smart Office solutions, Autonomous has helped office workers, remote workers, and business owners of many organizations across the globe reach their full potential. Everyone deserves the means to lead a healthier lifestyle and we understand the physical and mental needs of employees within a company who may be struggling to stay inspired and maintain a peak level of work performance. By introducing Autonomous Smart Products into the communal or remote workspace, workers can enjoy a more comfortable environment, promoting better workflow with improved focus.

The Employee Purchase Program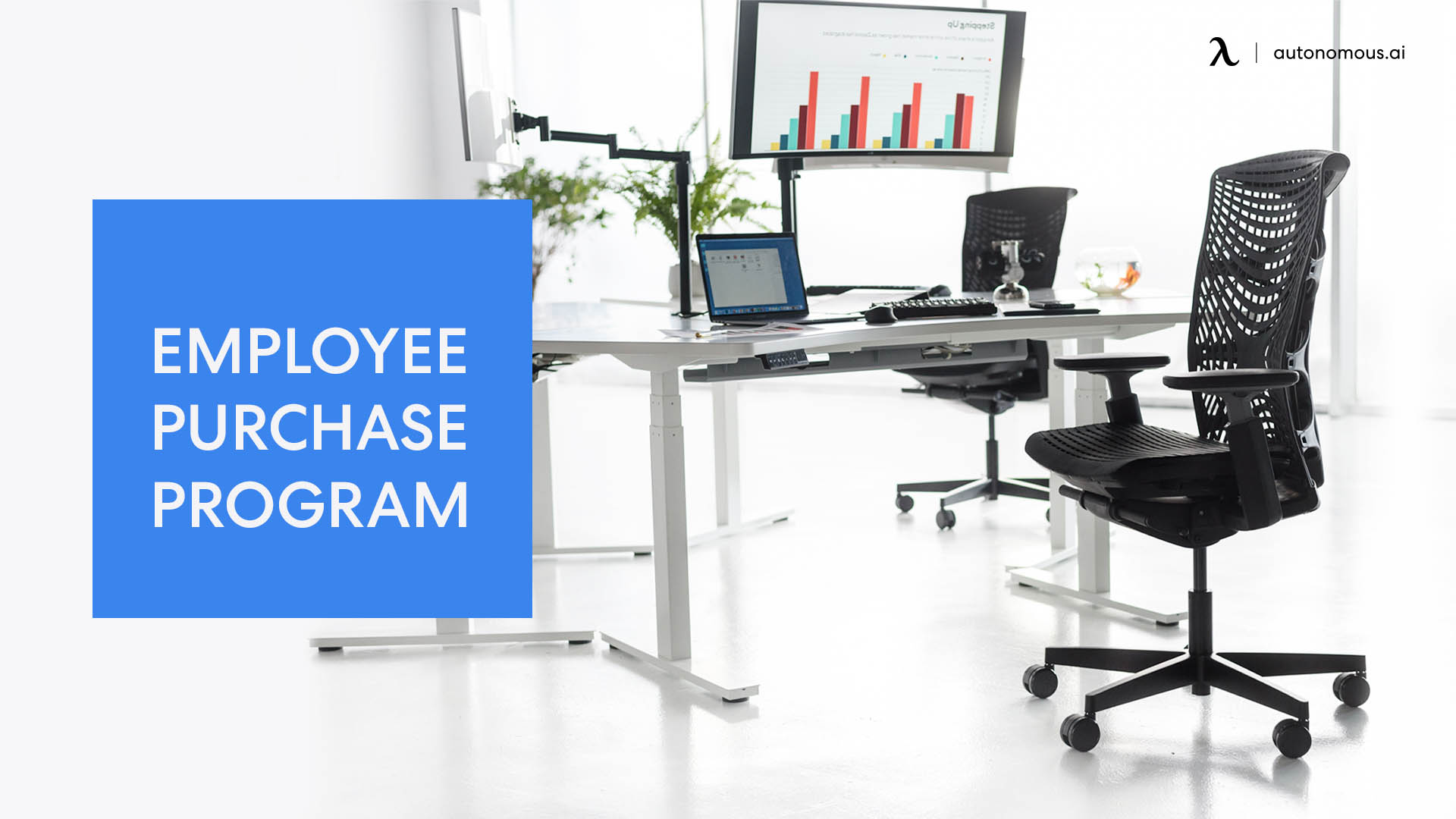 If you're looking to upgrade the workspace by equipping yourself and your fellow team members with the most suitable Smart Office products, then take advantage of the Employee Purchase Program. A program dedicated to supporting large organizations and their employees, your entire team can save big on our most popular height adjustable standing desks, ergonomic office chairs, and Smart Office tools.
Autonomous Smart Products have transformed the workplaces of more than 130,000 offices across the globe. Our office standing desks help users stay healthy, productive, and energized with an active working approach that encourages focus while combatting a sedentary lifestyle. Back support is critical to your health, and can have a ripple effect on other parts of your body as well. Our ergonomic office chairs marry health with aesthetics. They're timelessly stylish and offer exceptional lumbar, neck, arm, and leg support. Our office chairs are ergonomically engineered to suit any body type, in any office.
Right now, when purchasing Autonomous products through this program you can enjoy huge discounts up to 10%. And to grab yourself even more value, take advantage of our Work-From-Home Kits which include a SmartDesk Core + ErgoChair Pro for only $699 (original price $1,000), that's 25% OFF! Our WFH Kits are limited, so get them while you still can. You can't find savings this big on Autonomous products anywhere else.

How Do Employees Access These Discounts?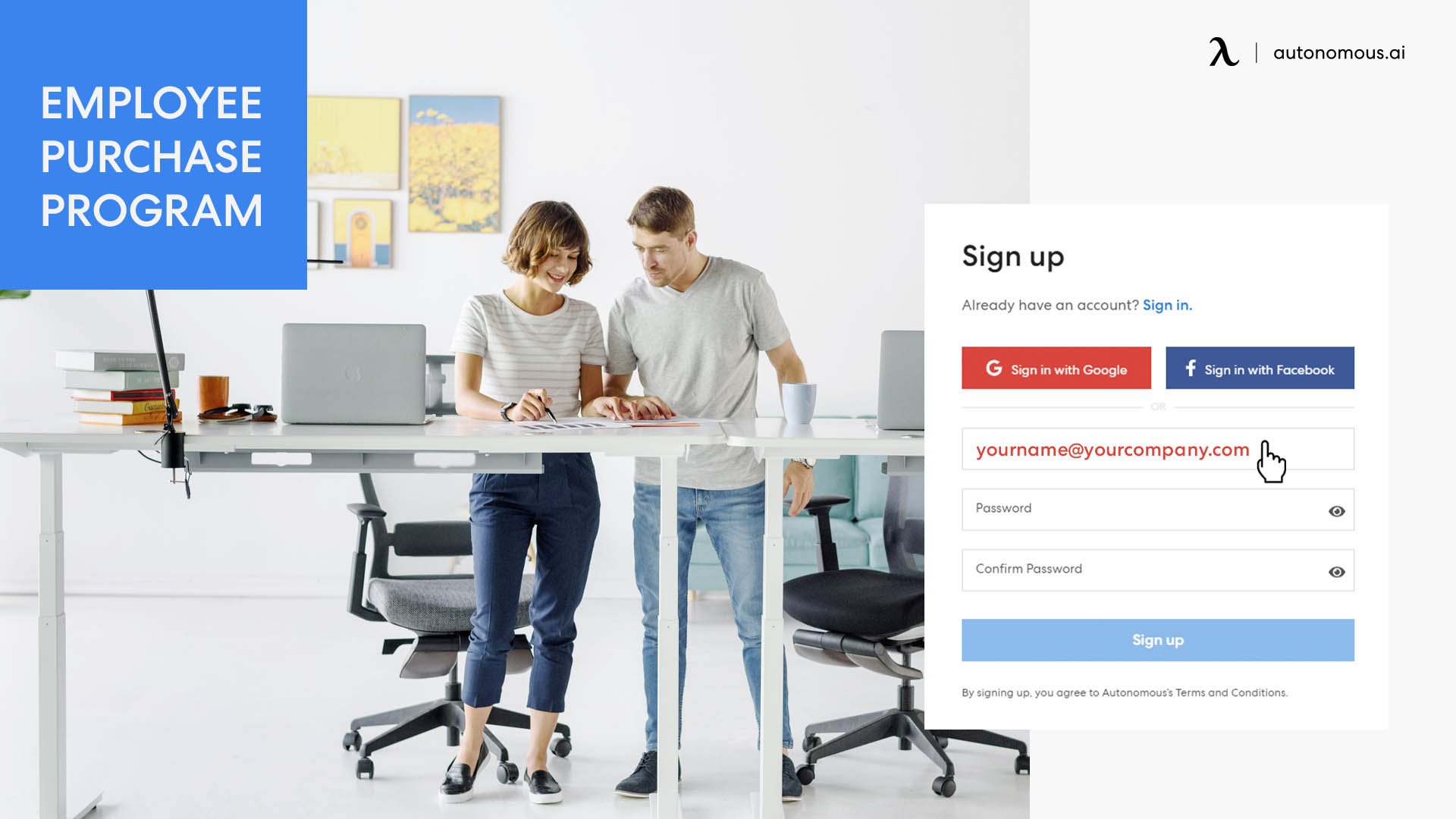 Once your company has joined the Employee Purchase Program, accessing your exclusive company discount is easy. Any employee of your company simply needs to register and log-in to the company's Autonomous Shop page using their valid corporate email address. Whether an employee is making a purchase for their home office or perhaps their children's homeschooling needs, or if the company wants to place an order for the communal workspace on a corporate level, any member of your team that registers with their corporate email address can make use of your company discount.
There is no order limit or expiration date applied within the Employee Purchase Program. Employees that have access to your company discount can take advantage of the incredible deals anytime they wish and as many times as they wish, for both professional and personal use.
Sharing the Employee Purchase Program and inviting your colleagues to take advantage of the Autonomous discounts on offer is encouraged. If you know a friend that runs their own company or is part of an organization that is looking to upgrade their team workspace, then let them know about the program so that they too can join themselves. Everyone deserves to #WorkSmarter.

If you have any questions about the program, or would like to provide input on how we can serve you better, please reach out to our Customer Service team via chat. We love to hear from you! Simply drop us a message and we would be happy to discuss the Employee Purchase Program further with you. SHOP with Autonomous using your corporate email NOW!
Get exclusive rewards
for your first Autonomous blog subscription.

WRITTEN BYAutonomous
We build office products to help you work smarter.
Coming at You Live from Autonomous' Social Media!
Please fill the information below.
Thank you!