Smart Products
Lighting Review: Illuminating Your Space with Lamp Depot

Daniel Anderson
|
Aug 24, 2023
777 Views
A great lamp can transform any space into a more sophisticated and functional version. The Lamp Depot lighting reviews have made customers rave about the brand's promise to deliver quality and great designs.
If you have also come across a fine range of products from Lamp Depot, below is a list of our favorite lamps and a brief review.
1. Lamp Depot Infinity Dodecahedron Table Lamp: Remote Control
This stylish Lamp Depot minimalist floor lamp lets you enjoy a view of infinity and beyond. The 12-sided Dodecahedron shape lamp ensures the light transmission is as best and even as possible, and the soft dimmable feature makes it a pleasant bedtime lamp too. The remote control feature helps you enjoy easy controls even from a distance, and the 3D design is perfect for a space-themed room.
2. Lamp Depot RGB Corner Lamp: Remote Control
This Lamp Depot corner lamp is remote-controlled with over 300+ lighting effects. It's a full load of the galaxy itself, and you can enhance the ambiance of any room with this simple tiny product. The 300+ lights change and synchronize to the music theme playing, and you can also control the lamp turn-on and turn-off time, making it fully automatic. The RGB corner lamp's light effects are designed for different moods and occasions, and the choice of a wide range of colors makes it perfect for any room, whether it's a bedroom, office, living room, or disco.
3. Lamp Depot Polygon Lamp Music Rhythm
This smart Lamp Depot minimalist LED lamp from the future is light and music both. Made from high-quality, durable materials, the Polygon Lamp is eco-friendly and doesn't emit harmful rays. It also helps minimize eye strain during office work or just bedtime reading. The lamp is dimmable and has over 16 million color options.
4. Lamp Depot Alphabet Clock
Is your desk too basic for you to enjoy work? This two-in-one desk décor and desk lighting ideas from Lamp Depot are something you will love. The Lamp Depot Alphabet Clock has three color options and many cool features. At first glance, the clock looks to be nothing more than a tangle of characters. But as soon as the clock starts to tick, words materialize among the jumbled letters.
You can set any message on the clock and even work reminders to avoid missing important details. When comparing the Alphabet Clock to conventional analog or digital displays, it tells the time in intervals of five minutes. These unique features appeal to some people, while others are more inclined toward basic clocks. The Alphabet Clock is a sophisticated addition to any area because of its sleek black finish, vivid light-up lettering, and small size.
5. Lamp Depot Honeycomb Lights: Touch Sensitivity
These Touch-sensitive Lamp Depot Honeycomb Lights provide a perfect game room lighting solution. They are modern, unique, and space efficient too. Mounted on the wall, they improve the aesthetics of a room, and each lamp within the honeycomb structure can be controlled individually. So if you prefer a high on colors gaming room setup, the lamp is for you. It offers 3 dynamic modes with fully adjustable brightness. You can also set the timing, and the lamp can be controlled with a remote or a touch sensor. The lamp offers 13 different color options.
6. Lamp Depot Tree of Life Table Lamp
This lamp isn't just a light in the dark; it is a full-flash solution to make any basic room functional and more modern. Whether you pick it for office lighting or a great impression in the living room, the Tree of Life by Lamp Depot also comes with a wireless charger and a speaker. The lamp can be used anywhere, and the Bluetooth speaker gives a fine music experience for even big-scale parties. It has a built-in sleep mode after 30 minutes of inactivity, which ensures energy saving, and other than that it works on low power consumption too. The lamp also has a wireless phone charger which is Qi powered, so none of your devices run out of battery.
7. Lamp Depot Moving Sands Lamp
Moving sands are naturally one of the most relaxing sights to be seen. So why not have it by your bedside so you can relax after a tiring day? This desk lamp review from Lamp Depot for moving sand lamps especially focuses on the calming effect on the mind. The modern design with a linear shape will ensure it is a product you have never seen before, and the lighting modes include cool white, warm whites, and yellows.
The lamp is designed to be energy-saving and energy efficient with no change in brightness throughout its life. It is a remote control, and you can fully adjust the brightness intensity to many levels. Many people find this lamp to clarify their minds and help them think clearly. The flowing sand is a showpiece; hence, this is one of the best table lamps for living room or drawing room.
8. Lamp Depot RGBW Modern Curve Lamp, Mood Lighting
To end your search for unique floor lamps once and for all, check out the Lamp Depot Curved RGBW slim floor lamp. As per this floor lamp review, the sleek design, modern aesthetics, and incomparable looks are one thing, but the mood lighting steals the entire show.
This lamp features RGB color with warm and cool white settings and has a high-quality, eco-friendly construction. The lamp gives dynamic and static effects, effortlessly elevating any room's ambiance. It is also power efficient up to 90% because of the halogen feature, and you can completely control the brightness intensity on this lamp.
9. Lamp Depot Magnetic Levitation Lamp: Floating Moon
Space's beauty is unmatched, but you can bring a fraction of it to your home with this mesmerizing product from the Lamp Depot store. One of our favorite picks for living room lamps, the floating moon is a great option for anyone with a taste for fine décor.
The magnetic levitation feature adds the touch of a floating moon, and the 3D-printed design makes it look as real as the real moon. The lamp has over six colors and themes, each resembling different moon stages. The automatic floating and spinning action makes it a wondrous pick, and you can also adjust the lighting modes to warm, white, and yellow.
Video ads for product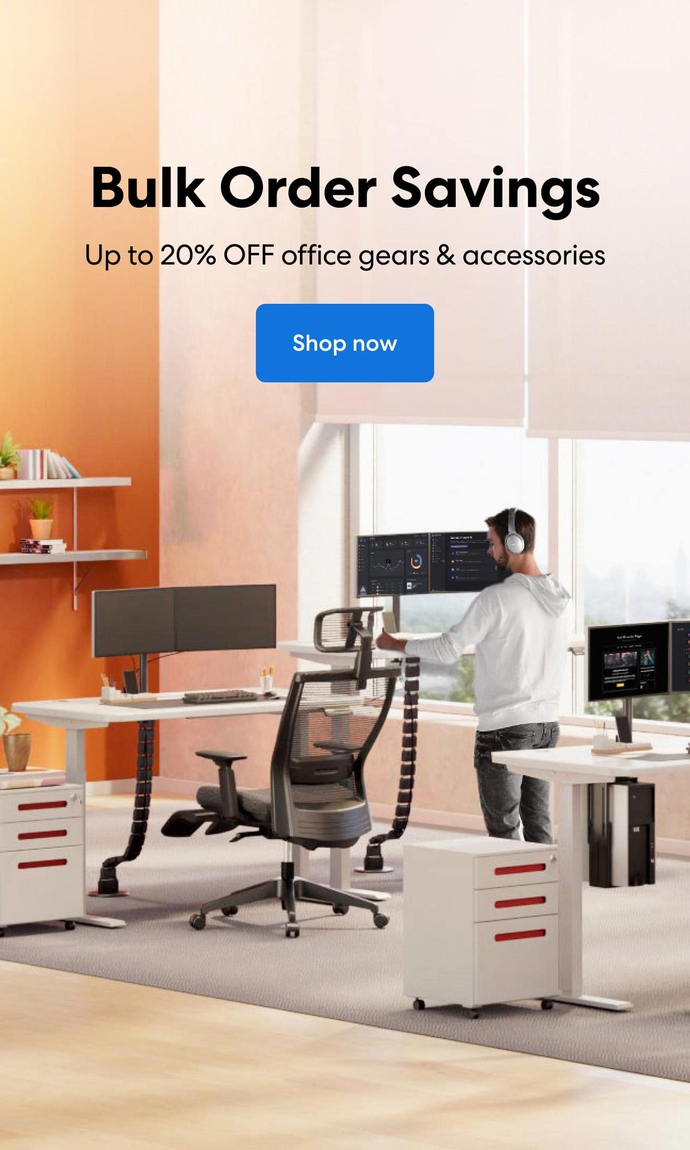 Subcribe newsletter and get $100 OFF.
Receive product updates, special offers, ergo tips, and inspiration form our team.