Gamers truly understand the joy of gaming on large monitors with exceptional resolution and quality. It makes the gaming experience wholesome and better. Whether you are a casual player or a professional gamer, a powerful gaming setup will surely elevate your gaming performance.
When we talk about the best 4K gaming monitor G sync, we are exposed with loads of options. However, choosing from a handful is always challenging. Do not worry; Autonomous has covered you with the best 4K G sync monitor of 2023.
What is a 4K G Sync Monitor?
A 144Hz 4K G sync monitor is a high-resolution display that combines 4K resolution and the G sync technology from NVidia.
G sync is a variable refresh rate technology that synchronizes the monitor's refresh rate with the graphics card's output, reducing screen tearing, stuttering, and lagging. The combination of 4K resolution and G sync technology provides an incredibly immersive and smooth gaming experience.
Why is a 4K 240Hz G Sync Monitor Better?
A 4K 240Hz G sync monitor offers several advantages compared to other monitors. Some of these benefits are:
High Resolution
The 4K G sync monitor offers 4K resolution, which is 4 times better pixel count as compared to a standard full HD monitor. The high resolution of the monitor results in sharp and detailed images.
Improved Color Accuracy
The 240Hz and 144Hz 4K G sync monitor typically offers better color accuracy and contrast, which helps to make games look more vibrant and lifelike. Overall it offers an even more premium gaming experience.
Faster Refresh Rates
For a 144Hz 4K G sync monitor, the monitor can display around 144 frames per second. With the 4K 240Hz G sync monitor, this rate goes up to 240, which offers a fast and smooth gaming experience with minimal motion blur. Both options are far better than a standard HD monitor.
G Sync Technology
The G sync technology is the game changer for these monitors. The g sync synchronizes the refresh rate with the graphic card's output, which elevates the gaming experience and reduces screen lag and stutter.
List of the Best 4K G Sync Monitors
Here is our list of the best 4K G sync monitors capable of providing you with the ultimate gaming experience of your lifetime. Below we have also given a brief review of these top picks and told why these options are worth considering.
Alienware 34 QD-OLED

– Premium Quality Mid-Range G Sync Monitor

Philips 328E1CA

– High-End Gaming Monitor with Exceptional Quality

SAMSUNG Odyssey Neo G9

– Best Ultra-Wide Monitor with Over-the-Top Gaming Experience

Pixio Monitor PXC325

– Best Easy-to-Install Gaming Monitor with Premium Experience

SAMSUNG UR59C

– Best 4K Curved Monitor with Immersive Experience
1. Pixio Monitor PXC325
The Pixio PXC325 is an easy-to-install premium gaming monitor that offers an exceptional gaming experience. It features a 32-inch curved screen with a fast 165Hz refresh rate and a 1080p resolution. The best part about Pixio monitors is their ease of installation. They come with a pre-assembled monitor that only requires the final mounting to your gaming setup.
The monitor is a sophisticated designed masterpiece that will look great on your gaming desk for sure.
Dimensions
With Stand: 27.99"W x 20.7"H x 9.9"D
Without Stand: 27.99"W x 16.64"H x 3.85"D
Front bezel size
27.99" x 0.73"
Display Size
31.5"
Light Source
ELED Edge
Resolution
1920 x 1080
Frequency
165Hz
Item weight
13.01 lbs
Warranty
3 years
2. Philips 328E1CA
The Philips 328E1CA is next on our list that is worthy of being called a complete gaming beast. It features a large 32-inch curved screen with a 4K resolution and a fast 144Hz refresh rate for clear and smooth graphics.
The monitor also utilizes AMD FreeSync technology, which works similarly to Nvidia G sync and helps to reduce screen tearing, stuttering, and input lag. The monitor offers exceptional color accuracy, fast refresh rates, and a sleek design that gives room to a premium gaming experience at its best.
3. SAMSUNG Odyssey Neo G9
This next 4K G sync ultimate monitor is the Samsung Odyssey New G9. This bad boy comes with a 49 inch monitor. It is a top-of-the-line ultra-wide gaming monitor that provides an over-the-top gaming experience.
It offers a massive and immersive gaming area. It also has a fast 240Hz refresh rate and a QLED display with HDR support for vibrant and detailed images. This best 4K gaming monitor surely lies in the higher price range, but it is a definite value for money for gamers who do not like to compromise on their experience.
4. Alienware 34 QD-OLED
The Alienware 34 QD-OLED is a mid-range G sync monitor that offers gamers premium quality features and performance.
One of its striking features is the OLED display technology, which provides vibrant colors for an amazing immersive gaming experience. The monitor is paired with a 34 inches curved screen, a fast 144Hz refresh rate, and a 4K resolution for clear and smooth graphics. It is one of the best-curved gaming monitors currently available in the market.
5. SAMSUNG UR59C
The final product on our list is the Samsung UR59C, which offers the finest gaming experience. This PC monitor is perfect for multi-purpose use, such as video editing, streaming, and work. The curved screen offers a natural and pristine look to the complete setup.
The monitor supports HDR technology, which enhances the color quality and picture quality to the fullest, offering the best experience to users. The monitor is pleasant to the eye as it stands strong as a sleek design masterpiece.
Final Remarks
We hope you loved our range of 4K G sync monitors for gaming. All of these options were picked after thorough research. You may choose any option from the above list since all gaming monitors offer a premium-quality experience. Finally, it comes down to your personal preference and budget to choose what meets your needs best. Good luck and have fun!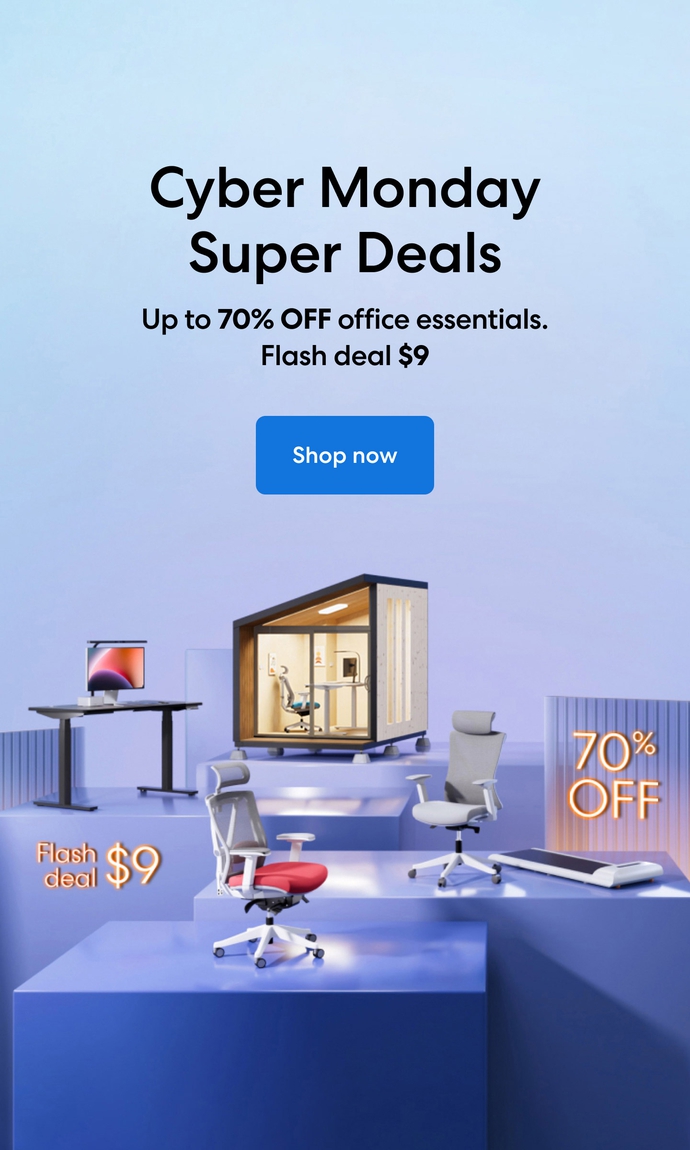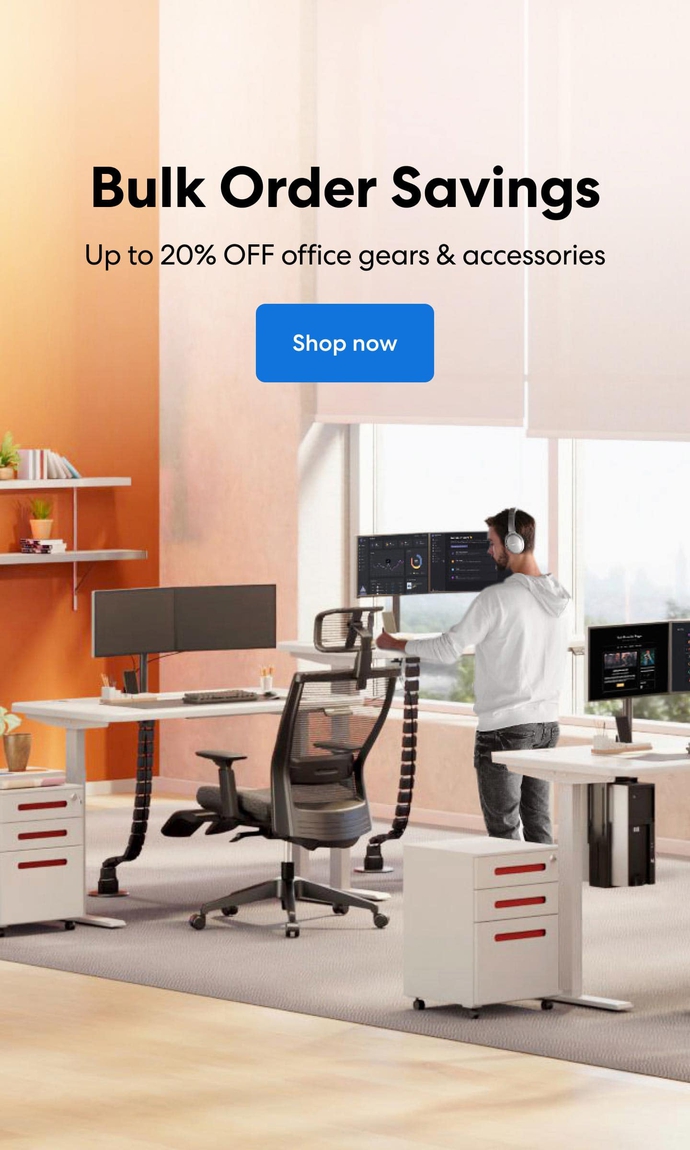 Subcribe newsletter and get $100 OFF.
Receive product updates, special offers, ergo tips, and inspiration form our team.