Gaming Setup
15 Best Curved 4K Gaming Monitors For Your Playing Station
347 Views
Monitors are necessary for any computer setup and gaming furniture, but a curved 4K gaming monitor can be a game changer as it provides you with better image quality and many other features that can bring you a better experience when it comes to working and gaming.
Hence, if you're looking forward to renovating your current display, you've come to the right place. Today, we'll be describing 15 of the best curved 4K gaming monitors you can choose from in today's market. However, before we start, let's see what's so special about curved monitors and why using one can be so beneficial for you.
What Is a Curved Monitor?
A curved monitor works like a regular one, but unlike flat screens, these displays allow you to fill up your peripheral vision and accommodate the natural depth of your sight. These monitors can provide a more immersive experience to the user. You can learn more about the difference between curved monitors vs. flat.
Essentially, a curved 4K gaming monitor contains the same features as a regular option. You can find VA and IPS panels, and different refresh rates, among many other aspects. Hence, it may take a while for you to find an option that truly accommodates your preferences. You should also consider certain gaming accessories to enhance your experience.
Top 15 Curved 4K Gaming Monitors
Now, let's explore some of the best options in the market. Since we're talking about monitors with high image quality, you can expect the price to be a bit elevated. If you're looking for something more affordable, perhaps you can consider an option with a lower monitor resolution, such as a 1366x768 monitor.
1. Pixio Monitor PXC325
This Pixio monitor has a dimension of 31.5", is compatible with HDR and G-Sync, and comes with AMD FreeSync Premium technology. It has a refresh rate of 165Hz and 1 ms of response time. It's VESA-ready, so all you have to do is mount it if you have your monitor mount available.
Dimensions
With Stand: 27.99"W x 20.7"H x 9.9"D
Without Stand: 27.99"W x 16.64"H x 3.85"D
Front bezel size
27.99" x 0.73"
Display Size
31.5"
Light Source
ELED Edge
Resolution
1920 x 1080
Frequency
165Hz
Item weight
13.01 lbs
Warranty
3 years
2. LG 40WP95C-W
Next up, we have a 40" curved monitor with a refresh rate of 72Hz. It may not be very high, but keep in mind that this monitor is meant to be used in office environments. It has an IPS panel and a native resolution of 5120x2160p. Plus, it's compatible with HDR10!
3. Alienware 34 QD-OLED
This monitor has a beautiful picture quality and can be used in both SDR and HDR. It has a strong and steady architecture and a refresh rate of 175 Hz along with a response time of 0.1ms, making it one of the best-curved monitors for gaming out there.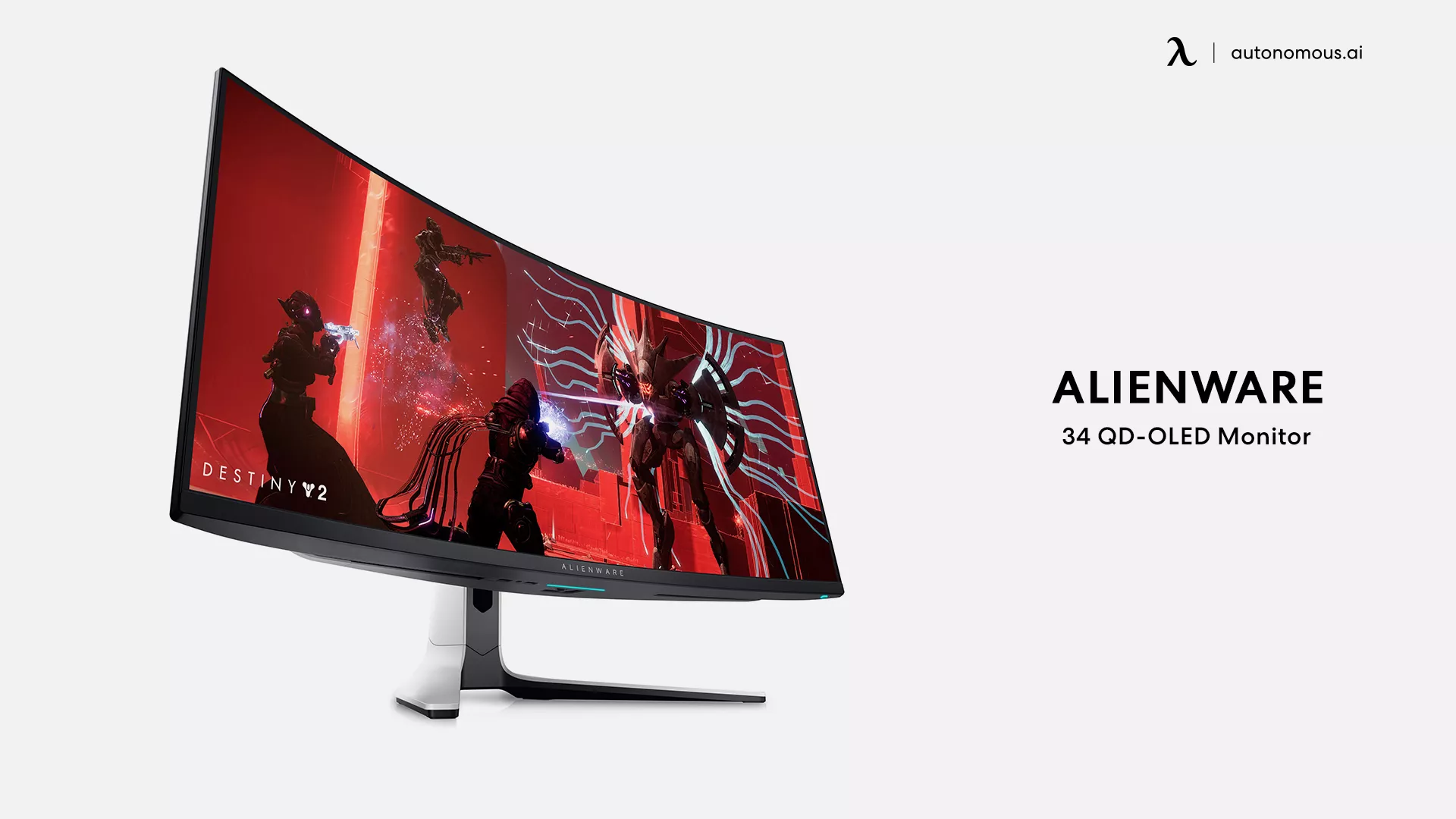 4. LG 38GN95B-B – 4K Gaming Monitor 144Hz Curved
This monitor by LG has a 144Hz refresh rate and is compatible with NVIDIA G-Sync. It has an IPS display and is ready to be mounted on the wall from the first moment. The picture quality is one of the best rated on the web, with most users being satisfied with the results.
5. SAMSUNG UR59C – 4K Gaming Monitor 32-inch Curved
The next monitor has a VA panel and a refresh rate of 60Hz. It is suitable for both gaming and office work, although it is advertised for office environments. It has a response time of 4ms, and although it lacks adaptive sync, the quality it offers is better than many options in the market.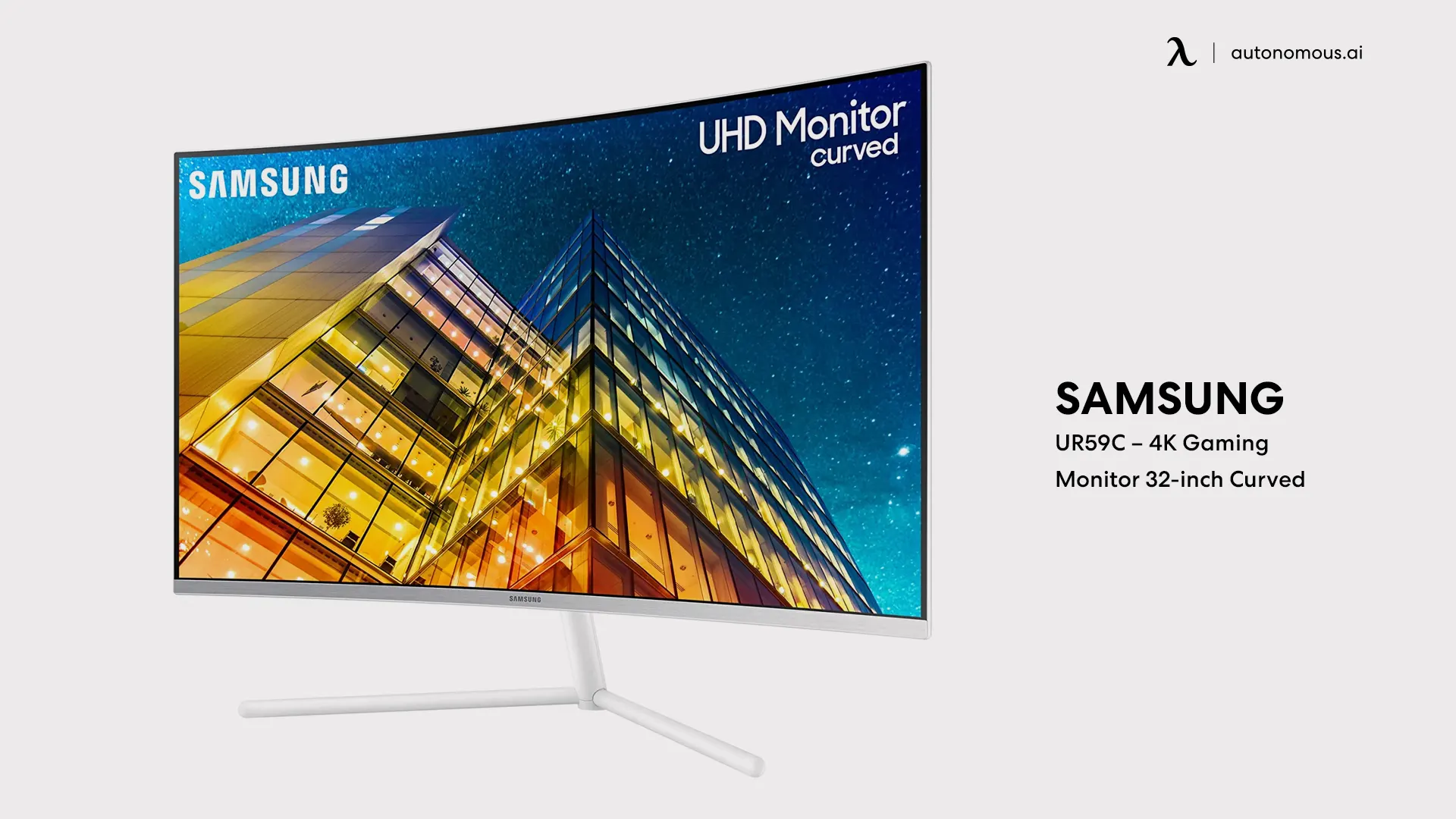 6. AOC CU32V3
This monitor is a good choice for business professionals or those who are not into competitive gaming. It provides beautiful, high-definition images and includes a FlickerFree panel. You can enable the LowBlue mode to make the monitor light easier on your eyes.
7. SAMSUNG Odyssey Neo G9
This is an impressive all-rounder curved monitor for all environments. This 49-inch monitor is compatible with both HDMI and DisplayPort. Plus, it's easy to adjust and matches pretty well with your graphics card. It has a refresh rate of 240Hz, but it can be a bit expensive.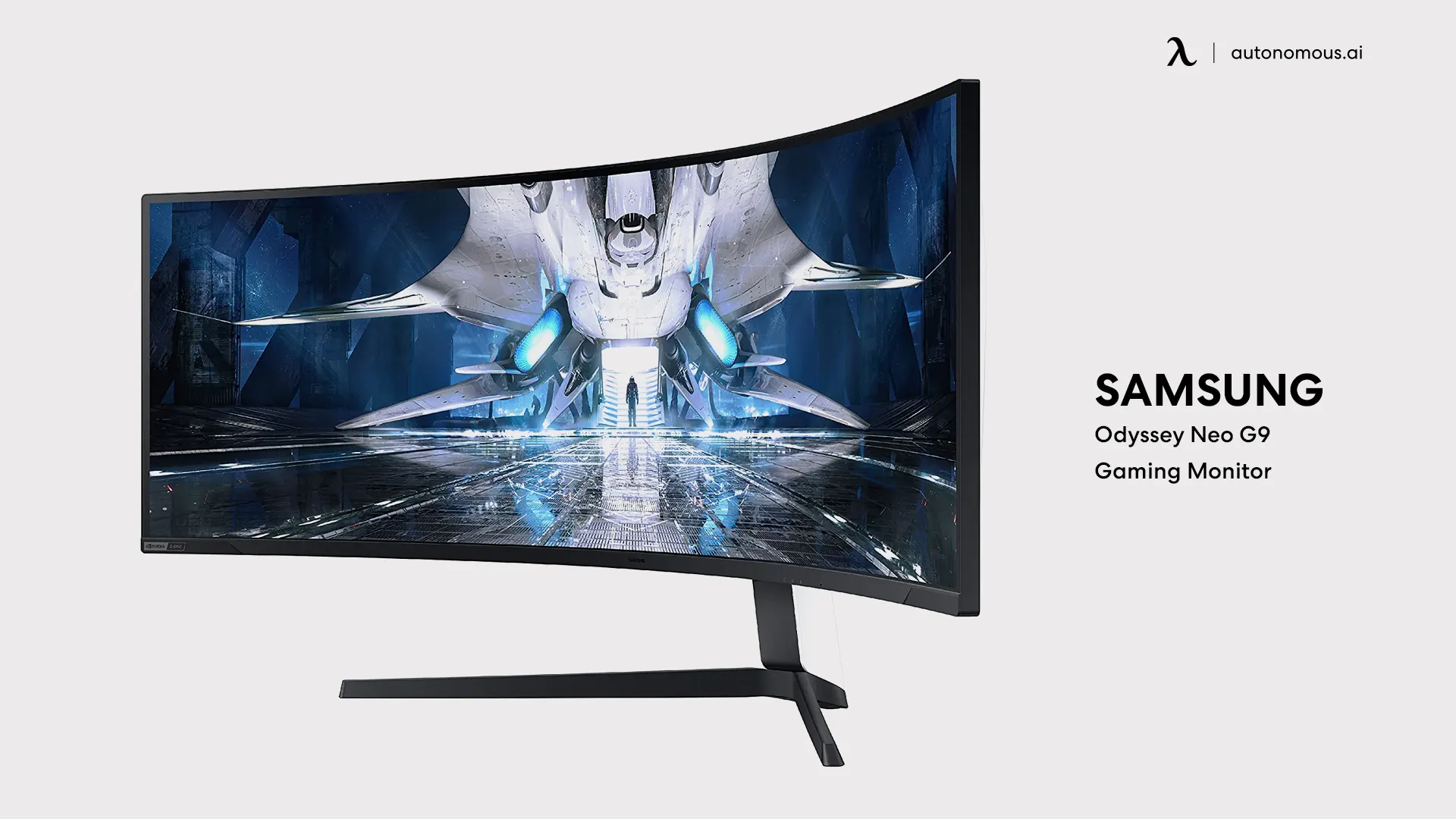 8. Gigabyte M32UC
The Gigabyte M32UC is suitable for both gaming and office use. While the HDR compatibility could be better, it has a maximum refresh rate of 160 Hz and a beautiful picture quality. This 32-inch monitor includes a VA panel and is on the cost-effective side, compared to other options.
9. MSI Optix MPG341CQR
The next monitor offers a nice performance for hardcore gamers and has a nice picture quality. It has better pricing than other options and includes a built-in webcam for facial recognition. The HDR quality is average, but it is a good option overall.
10. Philips 328E1CA
This monitor is quite popular, especially among those who consume movies and TV shows very often. It has a regular refresh rate of 60Hz and dimensions of 32 inches. Despite being advertised for audiovisual media, it provides a solid gaming performance thanks to being compatible with adaptive sync.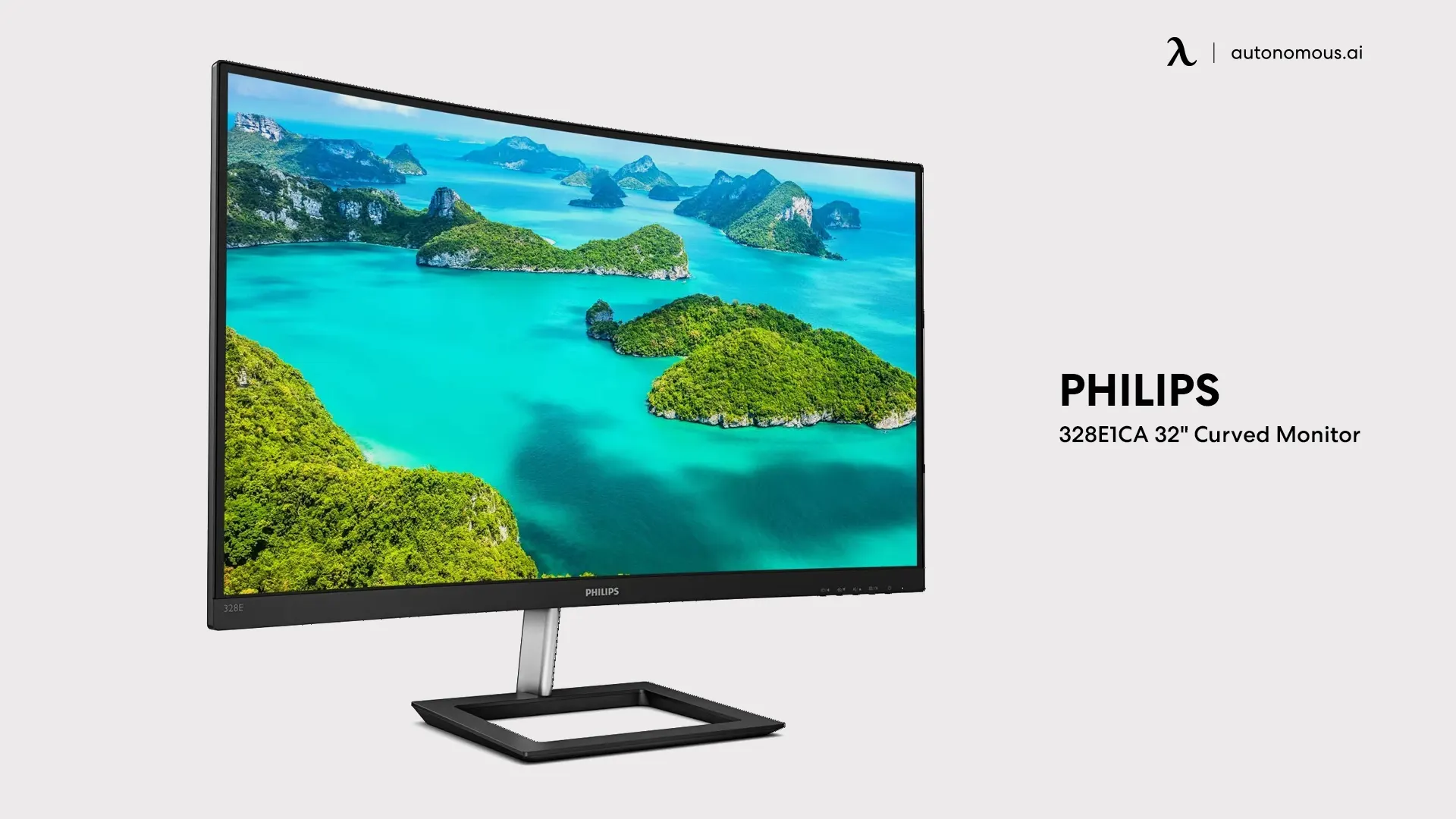 11. Dell UltraSharp 34-inch USB-C, Ultrawide Curved 4K Gaming Monitor
The next choice is an ultrawide monitor that is good for both business and gaming. It has an ultrawide IPS panel and excellent color accuracy. While it lacks support for HDR, it makes up with other features that improve the image quality.
12. Sceptre C355W-3440UN
This Scepter monitor is the right choice for those who despise flickers. It has an excellent response time and an edgeless design for a modern look. You can mount it with compatible mounts found in the computer accessories category.
13. Dell S3221QS 4K UHD
This monitor is compatible with AMD FreeSync and compiles several features that make it an excellent choice. It is compatible with VESA mounts and includes speakers. It is available for a relatively affordable price compared to other options.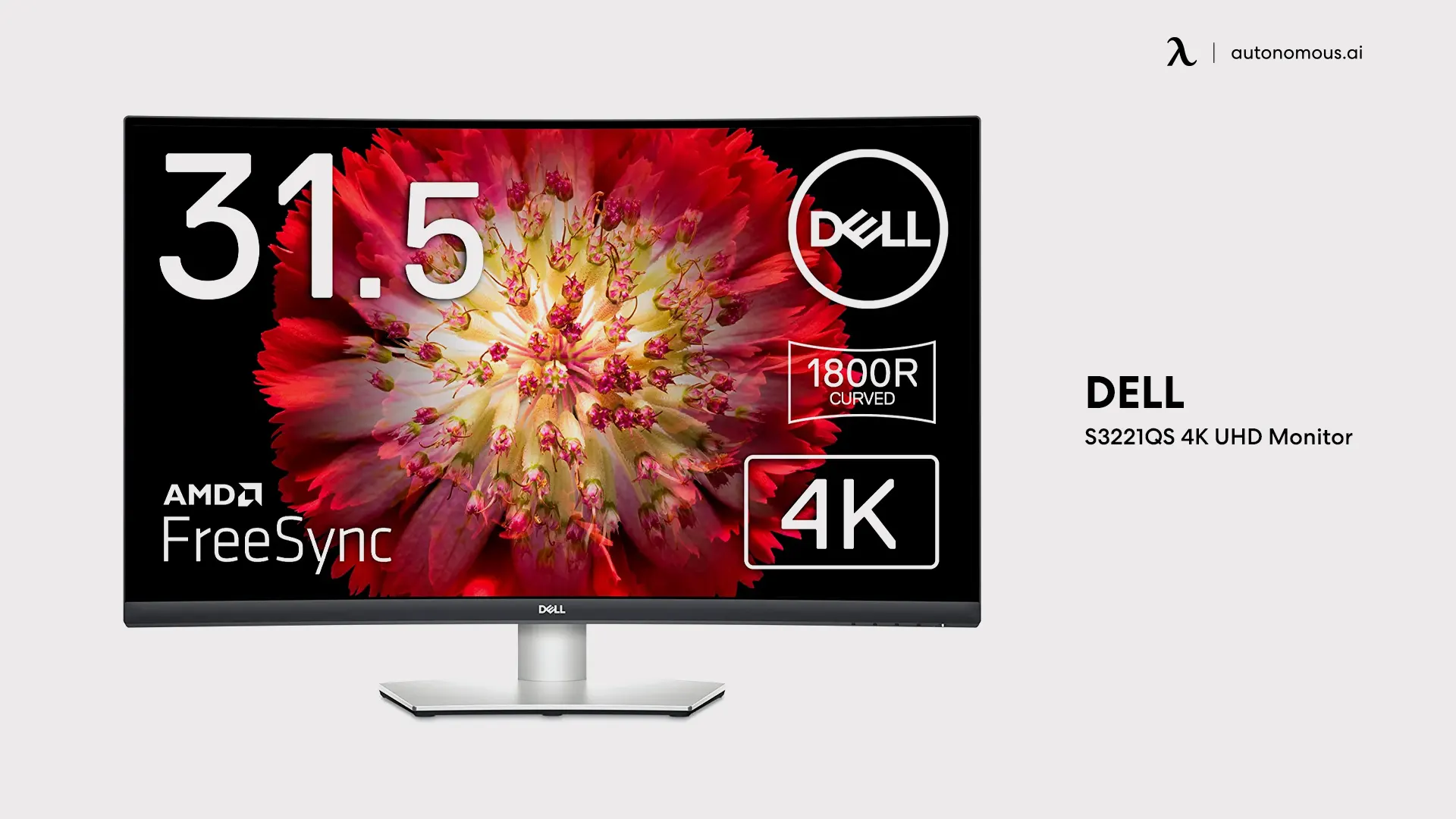 14. BenQ Ex3501R
A nice monitor for both business and gaming. It has a refresh rate of 100Hz and a response time of 1 ms. It is compatible with AMD FreeSync, too!
15. LG 38UC99
The next monitor is an all-rounder that combines an impressive 120Hz refresh rate with a 4ms response time. While it can be a bit expensive, it provides excellent picture quality.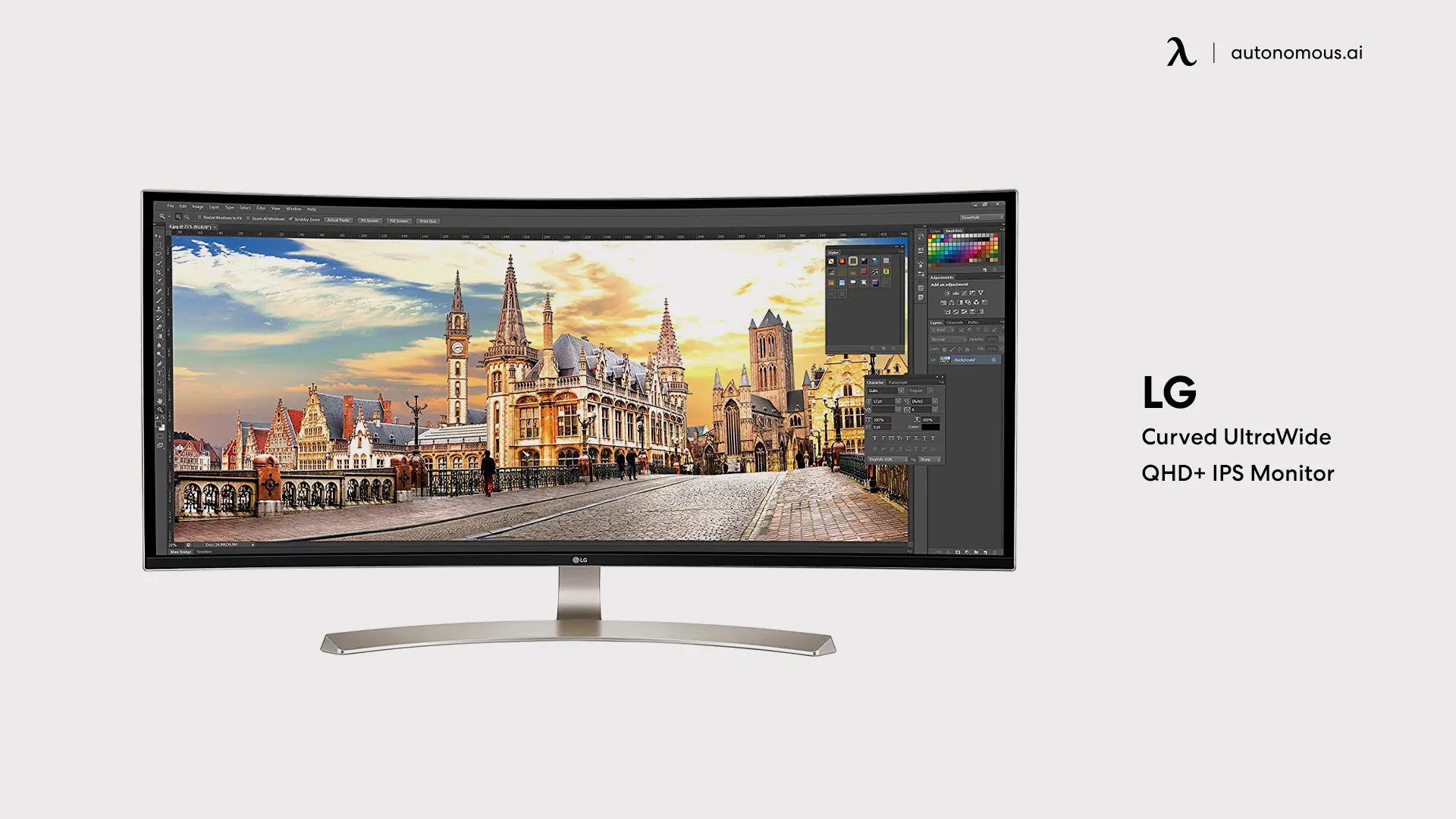 Hey, you have special pricing through your company.
Get exclusive rewards
for your first Autonomous blog subscription.
WRITTEN BYAutonomous
We build office products to help you work smarter.