Work Wellness
Interesting Meditation Room Ideas for Your Home and Office

Autonomous
|
Dec 17, 2022
1,030 Views
What if you had a space in your house where you could cure your mind, body, and soul? Wouldn't it be wonderful to have a designated area of your home, or a privacy pod—inside or out—dedicated to calmness, quiet, and your mental well-being? A space where you may disconnect from the pressures of everyday life and connect with a greater power? You will have a space to do this in a meditation room, so read this guide to learn more about the meditation room ideas. 
We advise everyone to designate a place in their houses for daily meditation and follow different meditation room ideas; this will give you the chance to rejuvenate your body physically and psychologically and maintain your equilibrium. Though more advantages of relaxation meditation rooms are continually being discovered, research so far demonstrates that it has a unique ability to heal and change. According to certain research, meditation has the ability to alter how our brains function. 
There are several things you should keep in mind while designing a relaxation meditation room, especially if you are going for a prefab ADU, even if there are no fixed guidelines that must be followed. Take a cue from the following ideas for designing your own home meditation room, but above all, be true to yourself. Only include items you like and that make you feel blissful and serene. 
What Is Meditation?
Meditation is a practice in which one uses techniques like paying attention to the present moment or focusing on a specific object, concept, or activity to achieve a mental and emotional state characterized by clarity and calmness.
Why Is Meditation Important?
The calm, peace, and equilibrium you experience during meditation may be beneficial to your physical and mental well-being. Keeping your mind off of stressful things and on something soothing can help you relax and deal with pressure. 
How To Set Up A Meditation Room?
You should absolutely include some of your own unique touches while designing your home meditation room. This may be any substance that calms your body and clears your thoughts, including sounds, smells, and objects. Read below to learn in detail about the small meditation room ideas.
Different Relaxing Meditation Room Ideas
1. Bohemian
Bohemian design is for the hippie-minded yogis who want bright patterns and colors for their rooms. This kind of setup includes floor cushions, moon and suns, boho rugs, and houseplants. The mix of different colors and cultures makes this design attractive and relaxing.
Things to buy
Bohemian large floor cushion: large floor cushions are a mix of different colors that can cover the floor with intricate designs and patterns. They are quite comfortable to sit and relax.
Moon star catcher: A moon star catcher comes from a brand called Tarklanda in beige color. The product is made of pure cotton cord with metal moon and star attached.
Boho chic tribal area rug: Boho chic tribal area rug comes in 5.1 by 7.7 feet size. The rug is built with polypropylene and weighs around 12.67 pounds. 
Boho mirror: Boho mirror is a traditional sunburst shape mirror from Honiway. This wooden mirror is ideal for Bohemian meditation rooms.
Chakra wall hanging: The wall hanging by Chakra has a size of 12.8 by 51.2 inches. The art hangs in a portrait orientation, perfect for a yoga room.
2. Minimalist
If you want a setup that looks more modern but still a bit simple and sleek, use the minimalist design. This meditation room idea consists of a good number of windows and light-colored walls. On the other hand, the décor and accessories are all in muted colors.
Things to buy
Jute area rug: This 6' diameter rug made of jute sets a perfect contrast with the light-colored floor and walls. Your yoga room will look more like a farmhouse with modern furniture.
Meditation floor pillow: meditation floor pillows can help you improve the overall appearance of your room with their quality foam and light color.
Yoga pose figurines: these mini statues are ideal for making your room look more like a yoga room.
Wall art: These wall art with "inhale" and "exhale" written on them perfectly fit a meditation room.
3. Japanese zen
A traditional Japanese room focuses more on light and feng shui designs. The décor is also more nature-focused than modernity, which creates a unique vibe to make yoga more effective.
Things to buy
Sandalwood soy candles: The first thing you need to buy for this setup is sandalwood candles to create an environment that helps you focus more during meditation.
XICKIN Japanese floor mattress: This floor mattress is ideal for laying down and seated meditations.
MYRU Japanese doorway curtain: this moon tapestry and bamboo doorway is made of polyester. The curtain is 33.5" wide and 59" long.
4. Botanical Eclectic
There is nothing more healing than nature itself, and you can do exactly that with your meditation room. The alternative way to get close to nature is to bring it home with you. Place plants in your room to breathe air similar to those in forests and natural places. 
Things to buy
Pothos live indoor plant: the plant is quite easy to maintain and grow in-house. It comes with a bamboo base that looks absolutely gorgeous; Moreover, the plant has air-purifying capabilities as well.
Sheepskin fur rug: Sheepskin fur rug by Ashler HME DECO is soft, fluffy, and cozy. Its natural touch will make you instantly fall in love with it.
Macrame wall hanging art: Macrame wall hanging art is where things get pretty interesting. Its wild vibe makes the whole room pop with natural colors.
Rattan wicker lamp: to add something to your hanging art, you won't find an option better than a wicker lamp.
Houseplant collection: A houseplant collection with air-purifying plants is an ideal way to set up a botanical meditation room.
5. Crystal
A crystal meditation room has all the décor made to resemble crystal and other sacred objects. This is more of an old-style meditation setup that has more of a traditional vibe with a luxurious touch.
Things to buy
Triangular shelf: A triangular shelf has drawers and hooks with moons and stars. The product itself is made of wood, which is both durable and lightweight. You can place it on either a table or hang it on a wall.
6. Meditation Corner
Instead of creating a whole separate room for meditation, you can simply design a corner of a room for meditation. Similar to room décor, meditation corners can also be designed with items such as candles, benches, and rugs.
Things to buy
Meditation Bench: this small meditation kneeling bench is built specifically for the corner areas. It also helps you sit in a relaxed position, holding your spine in its natural position.
Lotus candles holder: Lotus candles holder is great for holding candles in small corners. This multicolor candle holder is made with polyresin, which is quite durable for its purpose.
Sheepskin rug: sheepskin rug from HLZHOU is built with faux fur, which is both comfortable and durable for meditation corners.
7. The White room
As the name suggests, the white room is where you will turn your whole meditation room white. From furniture to walls to floor, everything will be pure white. Moreover, you will be placing some plants in the room as well, which will maintain a good contrast of colors.
8. Gym and meditation
In this meditation room idea, you can use your space as both a gym and a meditation room. However, one way to do it is to divide a certain space for each of them. Place gym equipment at one end while keeping a meditation setup on the other. One benefit of building such a setup is that you can do meditation before the gym, allowing you to relax and stress your muscles during extreme workouts.
Things to buy
Floor cushions: this jute and cotton overstuffed floor cushion is a great choice for small meditation spaces.
Yoga mat: Gaiam Essentials' thick yoga mat comes in a variety of colors. The mat is made of nitrile butadiene rubber foam.
Candles: chakra candles come with crystals and healing stones that provide a whole different vibe and feel to your meditation room.
Meditation Room Ideas - Get An ADU
1. Autonomous StudioPod
Your backyard will look great with this addition of Autonomous StudioPod, and you won't have to deal with the hassle and inconvenience of remodeling your house. It's a great option and should be on top of your small meditation room ideas for a quiet place to reflect and relax.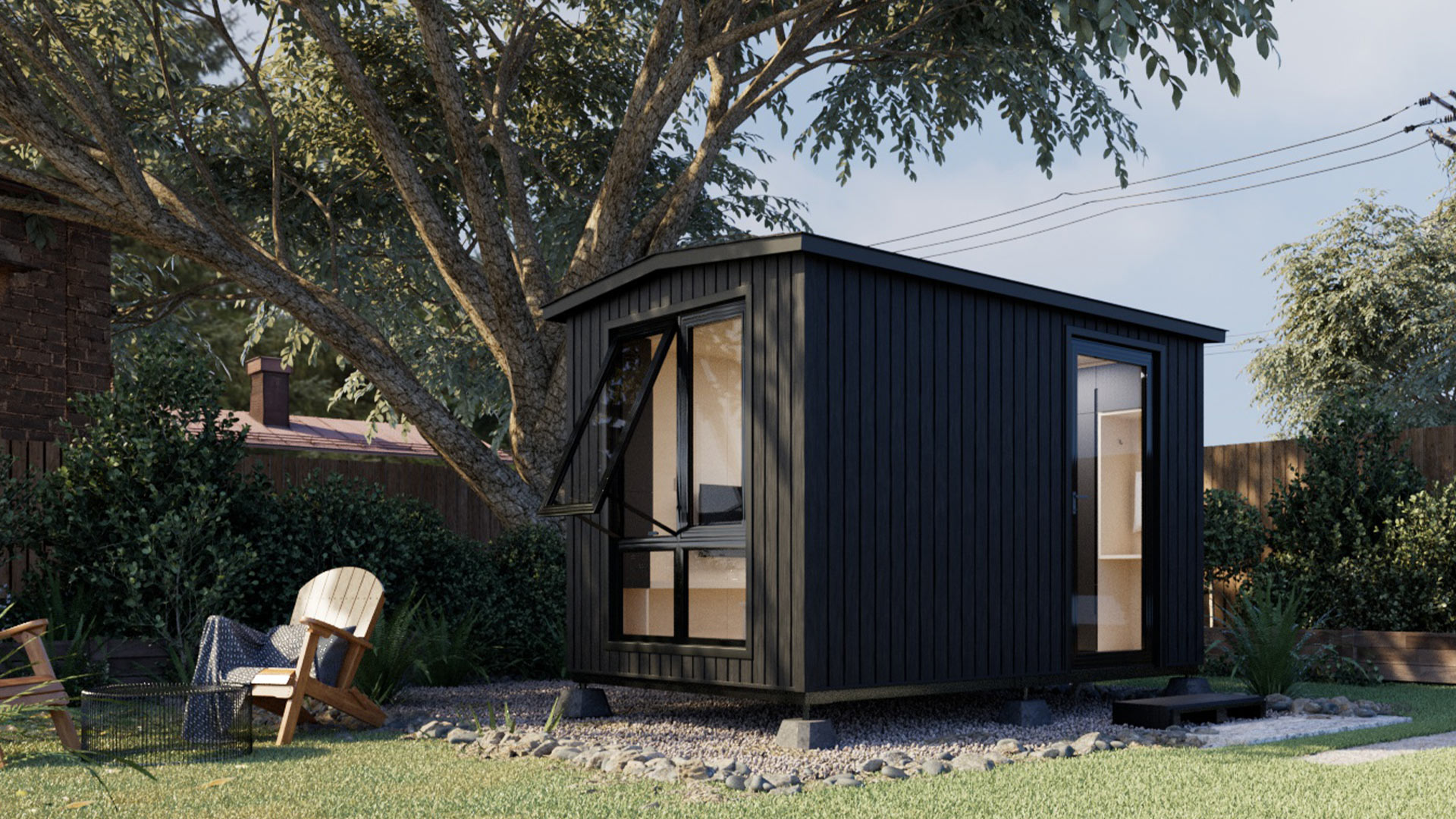 Dimension
8'4"W x 12'6"L x 9'10"H
Floorspace
105 square feet
Ceiling height
7'3"
Weight capacity
2.9 tons
Pedestal
18"W x 43"L x 7"
Window & door material
Powder-coated aluminum,  5/16" tempered glass
Material
Siding: plywood 1/2", steel frame, honeycomb paper, plywood 3/8", bitume, housewrap, vinyl siding
Roof: roof shingles
Floor: plywood
Pedestal: steel frame & wood plastic composite
Electrical devices
RCB, Wall outlet, Ceiling light switch, Ceiling light, Ventilator switch, Ventilator, Ethernet wall port, 66ft power cable with 2 connectors
Include
Optional: Cabinet, Desk, Small & Big Bookshelf, TV Shelf, Foldable Sofa Table, Convertible Sofa Bed. Always included: Electrical Cabinet
Power input
Maximum voltage : 110V AC (US standard)
Maximum current : 25A
Maximum power dissipation : 2750W
2. Autonomous WorkPod
This soundproof office pod may be built up and utilized in a day and is an easy, adaptable, and economical solution to extend housing. Convert your backyard into a multipurpose workspace or meditation area. 
Dimension
8'6''W x  11'9''L x 11'H
Ceiling height
6'10'' to 9'4''
Window material
Wooden frame, 5/16" tempered glass
Door material
Anodized aluminum frame,  5/16" tempered glass
Material
Siding: bitumen, housewrap, vinyl silding
Roof: bitumen, housewrap, shingles roof
Floor: plywood
Balcony: composite wood
Include
Optional: SmartDesk Connect, ErgoChair Pro+, Dual Monitor Arm, Cable Tray, Steel Cabinet, Anti-Fatigue Mat. Always included: Electrical Cabinet & Bookshelf
Floorspace
98 square feet
Capacity
2.9 tons
Tips on Creating Relaxing Meditation Room
Choose A Relaxing Setting
Choose a room in your house that you like being in. This refers to a space that, when entering, makes you grin. Additionally, you want it to be a room with little to no traffic and one that is peaceful in the home.
Play Calming Tunes
While gently playing in the background, the meditative music may help block out all other household disturbances, enabling you to enter a calm and pleasant state of meditation that is comparable to the sound of the water fountain. This is one of the best meditation room ideas. 
Uncluttered And spotless
When it comes to distractions, nothing is more upsetting than a messy space, particularly when you're attempting to unwind. A few "extras" as possible should be present in the space to make it a cozy meditation room, especially if it is set up in an office pod. 
Seating
Choose the kind of seats you like: cushions? a seat for meditation? a bench for meditation? a chair that hangs? The least expensive alternatives are often plain pillows and meditation cushions. 
Walls
To add a little warmth and inspiration to the room, hang wall art such as tapestries or posters. This little idea is one of the best meditation room ideas. 
Primary Focus
Think about whether you want the room's focal point to be a big or tiny table, altar, shelves, a picture, or a mirror. When there is a window, reflections, or walls that are bright in color, small areas can seem bigger. A home office shed is a great idea to build this environment.
Aromatherapy
Aromatherapy is a different aspect to take into account for your cozy meditation room. The usage of plant-based essential oils, such as those from lavender, clover, and mint, may effectively calm the body, mind, and spirit. 
Bring Some Greenery Into Your Meditation Space
Consider incorporating elements of nature into your meditation space; it will quickly acquire a sense of balance and harmony. Any natural components are OK. This might be a living thing (think of the aroma of jasmine), a vase of fresh flowers, jars of shells and sand, or even a little fountain. 
Accessories
Throw cushions, blankets, curtains, statues, prayer flags, and other finishing touches are crucial for exuding a serene, contemplative atmosphere. 
Light
Find areas where you can use ambient daylight (windows or skylights). Free and adding a cozy warmth to your meditation, sunlight is great for you. To create a relaxing atmosphere, you may also choose whether to utilize any lights or lighting fixtures. You could even decide to use fairy lights that are hung.
Benefits And Drawbacks of Meditation
Advantages
You can unwind.
Connecting with your inner self via meditation might help you get specific insights.
You may develop more quickly.
May be effective in preventing mental health issues Meditation may assist with sleep issues.
Location-independent. 
Disadvantages
No miracle cure exists for issues.
People may try to hide their negative feelings.
You may need an instructor to learn how to meditate
If you want to succeed, you must consistently do it.
Video ads for product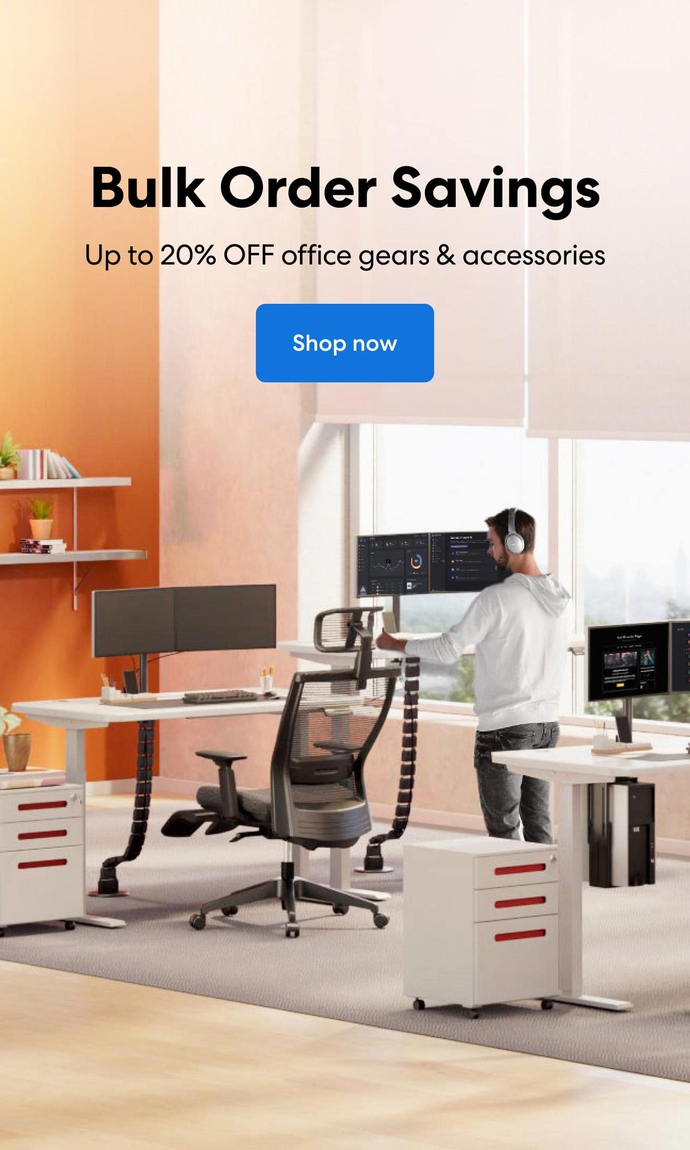 Subcribe newsletter and get $100 OFF.
Receive product updates, special offers, ergo tips, and inspiration form our team.