Smart Products
NFT Pixel Size & Dimensions: Things You Should Know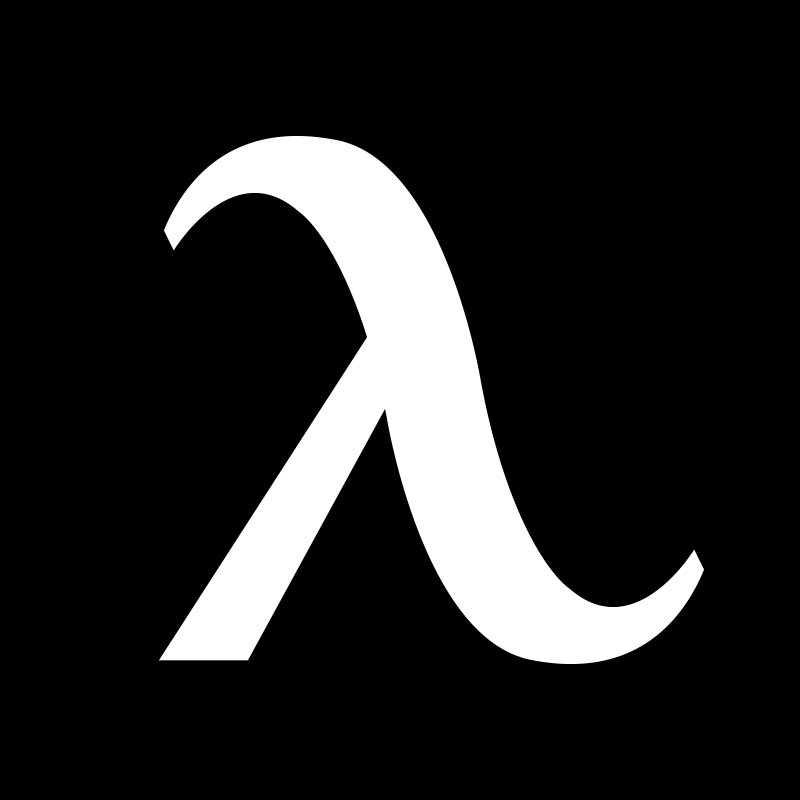 Autonomous
 | 
Aug 29, 2022
NFT is a new blockchain technology that has opened a wide variety of money-making opportunities for artists in the creative industry. However, every artistic piece does not make it to the 'earning the big bucks' phase. A lucrative NFT requires the careful consideration of many factors, especially the NFT pixel size, and its dimensions, without which its chances for popularity are nearer to zero. Now you might be wondering what size should NFT art be exactly?
Well, this article not only provides the answer to that question but also gives a detailed guide to the most accurate and prolific NFT pixel dimensions and NFT art size.
The NFT pixel art size involves the correct selection of the dimensions as well as the pixels, which vary over the display and project chosen by the user. Therefore, it is essential that you abide by the selected pixels and dimensions depending on every location that you choose for your NFT to be exhibited.
However, most NFT artworks only show a 1080px (HD) resolution, which may even change to a 2048px X 2048px resolution, resulting in a square picture for your NFT creation. Here we have included a curated list of dimensions and pixel sizes divided across platforms, projects, and display frames. So, go through them to get a better idea.
NFT Pixel (px) Size Depending on Type of Art
Even though NFT does not have a restricted size, each NFT art is completely different, hence having different sizes. The usually suggested pixel art size is 32 x 32px because of its common usage and natural feel in the said size.
Despite that, artists create NFT art projects with sizes including 16 x 16px, 20 x 20px, 24 x 24px, 32 x 32px, 64 x 64px. As the size digit increases, the NFT art looks more and more pixelated. So, it's totally your call on what NFT size you want, depending upon the type of your art.
NFT Art Size Depending on Platform
All NFT platforms have a unique set of restrictions, rules, and regulations when it comes to the NFT file size being uploaded. Some of the famous NFT marketplaces like OpenSea, Rarible, and Mintable allow the maximum NFT art size of 100 MB, 10 MB, and 3 GB, respectively, to be put up for auctions on them.
NFT Pixel Size Depending on Project
Going through the highest-selling NFT artworks, we found that creative pieces, which include Bored Ape Yacht Club, CryptoPunks, Cool Cats, and World of Women, have the NFT pixel size to be 631px square, 336px square, 1080px square, and 800px square correspondingly.
Thus, an NFT piece with a size ranging in between the given measurements would result in high quality and a potentially better selling NFT, which would result in greater fame for the creator of this ideal-sized project.
NFT Art Dimensions Depending on Physical Frames
NFT digital frames not only vary in size but dimensions as well. Because of that, choosing different frames might result in the adjustment of the NFT art dimensions to that specific size. So, it's better to know what dimensions you should use for the selected NFT frames earlier.
The most efficient and innovative digital frames include Meural and Canvia. With Meural's dimensions varying from 16 x 24 to 19 x 29 inches and Canvia's dimensions 18 x 27 x 1.6 inches, you get a picture-perfect NFT artwork to commend on the frames on your walls.
NFT Art Dimensions Depending on Social Media Platforms
The CryptoPunks is an example of how an NFT art can be put up as a profile picture. And suppose you intend to follow the footsteps of Jay Z and many other business tycoon celebrities who have chosen NFT artistic pieces as their display pictures. In that case, it is essential for you to be aware of the required NFT Dimensions for each of the existing social media platforms.
We're listing the officially accepted dimensions over famous social media platforms like Twitter, Facebook, and Instagram. The recommended Twitter NFT profile picture size is a minimum of a 600 x 600-pixel NFT picture. For that, you need to choose a 3:1 aspect ratio, then use a 1500px size and a total file size of 5MB to ensure your NFT digital art is put up.
As for Facebook, the NFT pixel size is 820 × 312 pixels for an NFT cover photo and 640 × 360 pixels for an NFT digital art Facebook profile picture. Lastly, Instagram can have the same NFT piece of art in three different variations of square, portrait, and landscape.
For the square NFT digital photo the dimensions are 1080px by 1080px. On the other hand, for portraits, only one dimension out of both the dimensions changes, just like that for landscape. However, for portrait and landscape the NFT pixel dimensions are 1080px by 1350px and 1080px by 608px respectively.
Autonomous OG NFT Frame – The Perfect Example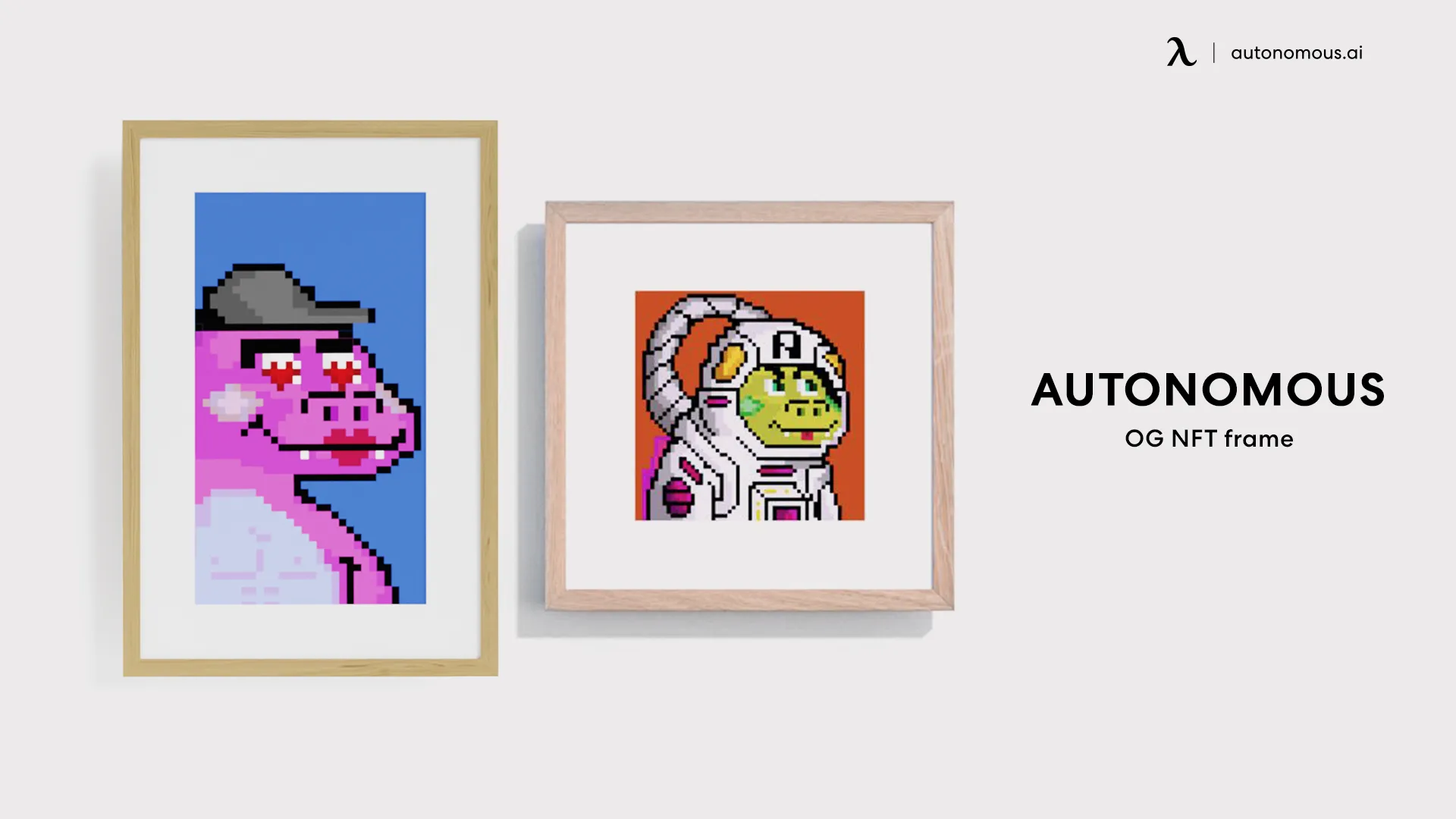 The Autonomous OG NFT frame is an innovative addition to the NFT world and can be a good example in terms of the ideal size and display of an NFT artwork. Having a massive display size of 32-inches, this oak wood NFT frame, named OG Spectrum, makes your art look appealing. The frame has an energy-saving anti-glare display, and the best part is that it has a 4K display resolution, which makes your digital artwork look better than ever. Providing the 16:9 aspect ratio, the OG NFT frame adds an exquisite touch to your artwork.
Overall, this digital NFT frame has the perfect size and dimensions that are ideal for an NFT artwork. If you don't want it, Autonomous also offers you another frame in square shape with a display size of 19 inches, which is called OG Flex.
Wrapping It Up
With this, we reach the end of our today's discussion on the NFT art size, its pixels, and dimensions. We believe that you would have found the shared information insightful and used it to get the most out of your NFT art. The final part that is left now is the planning for an ideal workspace to do all your tasks. An ideal workspace is one that aligns well with ergonomics. We know that you wish to get the best ones at a discounted rate.
The good news for you is that we have come up with the Autonomous programer purchase program for you. This one is specifically designed for designers, developers, and programmers. Once you sign up for this purchase program, you will open your avenues to bigger discounts every day. The best part is that the discount percent will increase with the number of purchases you make. We also have a bigger discount on bulk orders to make it a complete treat for you. Are you ready to avail the best discount offers on high-end ergonomic office furniture and essentials today? Sign up through your corporate email-id to make your move!
Hey, you have special pricing through your company.
Get exclusive rewards
for your first Autonomous blog subscription.
WRITTEN BYAutonomous
We build office products to help you work smarter.
Coming at You Live from Autonomous' Social Media!