Workplace Inspiration
Office Space Calculator: Determine How Much Office Space for Employees

Autonomous
|
May 13, 2021
3,167 Views
If you are thinking about relocating your office, one of the most important things you must consider is the maximum office space and just how much space your employees need. Even in renovation, space is important.
You can use an office space calculator to help visualize and determine how much space you need, ensuring your work is not done in vain. As a manager, it is your job to ensure the area you have is used effectively. You must also aim to keep employees healthy and safe as they go about their day. 
For you to understand how much space you may need per employee, imagine the future office, and ask yourself questions. You can take the approach of selecting the number and size of the offices or workstations that you need for staff members and using an office space calculator.
Next, add the waiting area, receptionist area, meeting or conference room, break room or kitchenette, back office, maintenance, and storeroom. After inserting all that information, you can click on the "calculate button" and the calculator can generate an estimate of the total size of the office you are searching for. 
Considerations When Deciding on How Much Office Space Is Needed  
The general thumb rule is to allow roughly between 125 and 225 functional square feet of office space per person calculation. Managers of small businesses should consider a specific office design for small business layout and if there is a need for a flexible workspace. 
The figures and measurements can vary based on the specifications, desires, and preferences. For example, if you are looking for a standing desk, you may need a standing desk calculator to calculate. At least you don't need to worry about a standing desk accommodating desk chair height. Remember to also think about the office design trend you may want to incorporate. As the human resource manager handling office space decisions, consider the following:
Staff Size – Think of how many employees you have and wish to accommodate.
Space Type and style - What office styles are you going for? Is it a flexible workspace, open-plan desk, hoteling, individual desks or cubicles, or hot desking? Are you looking for a dense, average, or spacious type of space? 
General Facilities - What are the general facilities you need? Are areas, such as the main reception/waiting area, server room, restrooms, storage, and filing rooms, copy and print sections, shower facilities, and kitchenette necessary?
Rooms - How many training, meeting, conference, or general-purpose rooms do you require? A large one to fit up to 25 people, a medium-size one for up to 12 people, or a small one for up to eight people.
Employee Welfare Facilities - Do you plan on providing employee welfare facilities for your employees such as a gym, cafeteria, mailroom, lunchroom, breakout areas, multi-functional room, sickbay, first aid corner, or gaming lounge. 
Any Additional Room or Area of Choice – Depending on your business you might need specific areas and rooms to facilitate your productivity and meet the needs.
Office Bases
While office designs have their differences, some needs are basic and are typically the same. You are going to be working with your architect very closely to design, construct, and create the appropriate workstations and cubicles for your organization. So, as you ask yourself "how much office space do I need?" 
Listed below are some standard guidelines you should bear in mind when calculating the size and width of the shared spaces in your new work environment.
Meeting rooms allow for 15-30 square feet per person. A large meeting or conference room can be 25 ft x 15 ft, consists of 14 - 26 seats, and has a long table. A medium-size room is about 20 ft x 13 ft with about eight – 14 seats. Finally, the small room is about 10 ft x 12 ft with roughly four - six seats.

The director's room is more than likely a large private space with a desk and seating capacity of three persons, a side table with a printer, and two cabinets. This might be somewhere between 15 ft x 20 ft.  

Small office cubicles with a desk and a guest chair have 6 x 6 or 12 x 10 dimensions. You can also use the standard office measurement of 15 x 10 dimensions with file cabinets, about two guest chairs, and a desk. 

A large reception area is an open space with a reception desk and a few lounge chairs for employees or visitors and customers. This can measure 25 ft x 15 ft or 75 square feet per person.

Lunchrooms or break areas can be 15 square feet per person or 20 ft x 15 ft with a sink, microwave, water dispenser, refrigerator. It has a seating capacity of 5 – 7 employees at a time. 
A storeroom can either be a large one of 10 ft x 20 ft, a medium one of 10 x 15, or a small of 10 x 10 with filing cabinets for hard copy storage and room to move around.

Training rooms with chairs only can be 7 sq ft per person and a training room with both chairs and tables about 15 sq ft per person. 

A phone call or quiet room can be about 8 ft x 6 ft or 25 sq ft per person. These are quiet places where employees can take or make calls and have one on one chit-chat conversations.

Restrooms can be 30 - 55 sq ft per person.
A wellness room for praying, breastfeeding, or mediating can see you using 10 x 7 dimensions.
Conclusion
With these guidelines, you now have an idea of the measurements needed for the new office space. You must now dig deeper into the needs and wants of the organization. No two offices are the same. You must be open-minded during the hunting or renovation process, so you can have a better chance at finding or creating the perfect office. 
When you are using the calculator, you fill out the information with your requirements, and a total required rentable square foot range can be determined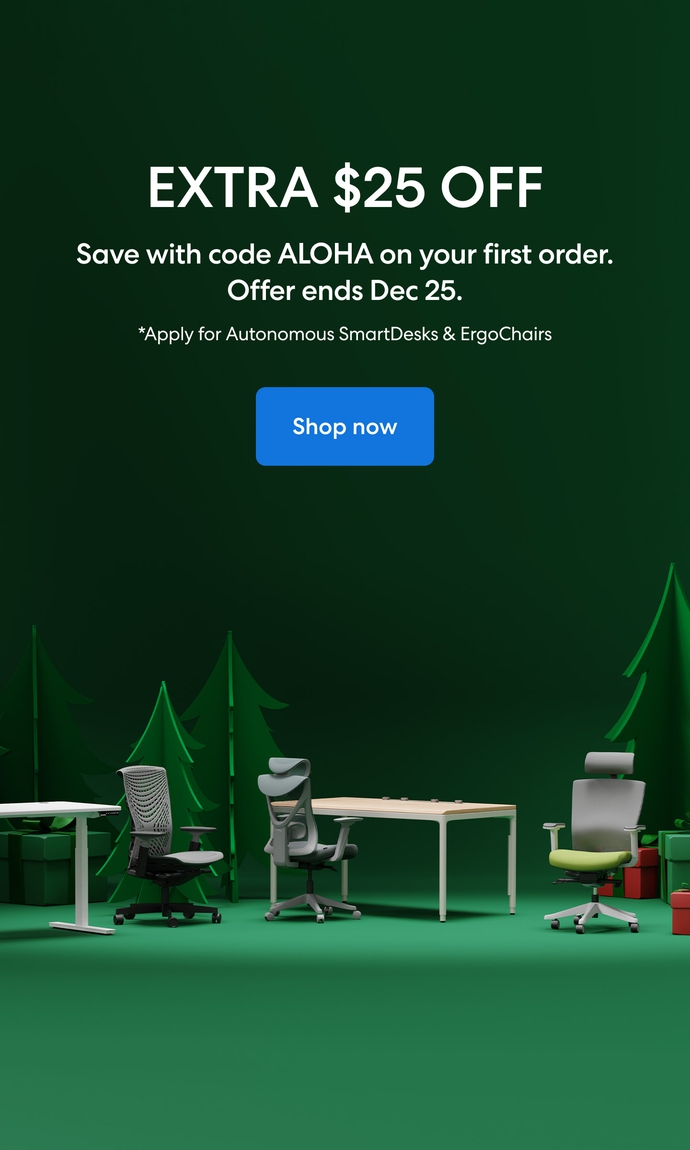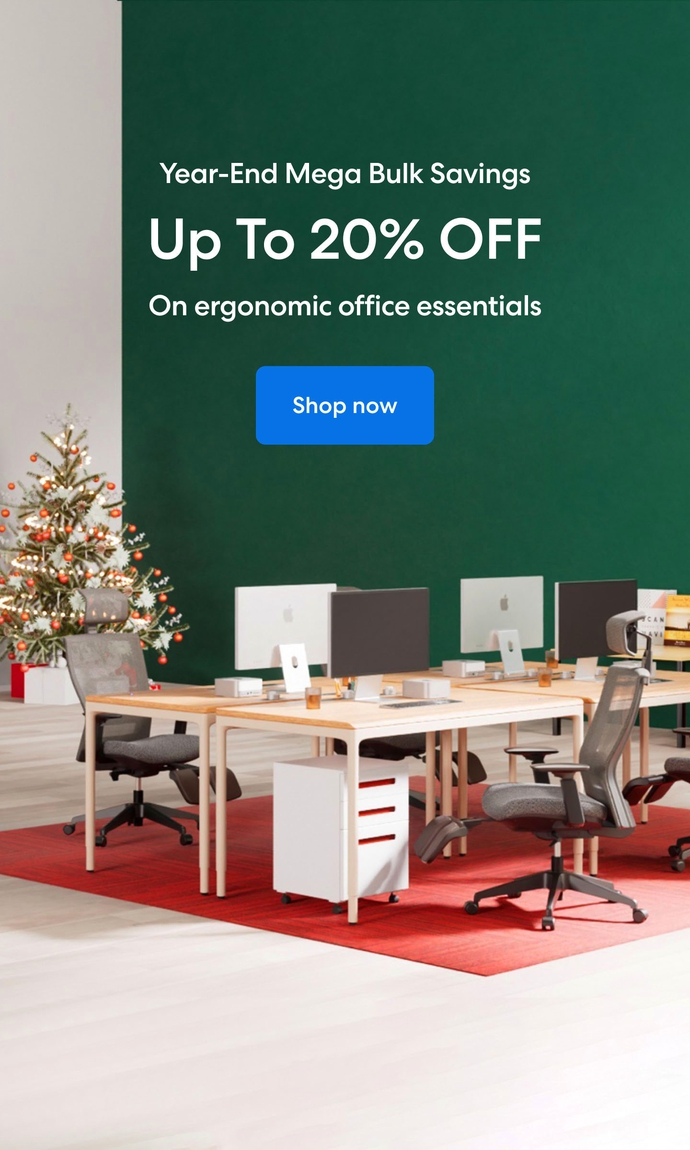 Subcribe newsletter and get $100 OFF.
Receive product updates, special offers, ergo tips, and inspiration form our team.