Workplace Inspiration
Choosing The Right Park Model RV Manufacturer for Your Lifestyle

Robert Johnson
|
Oct 2, 2023
1,141 Views
Most people nowadays are switching to park-model RVs for recreational use. It acts as a great space for temporary living due to high mobility and low cost. It allows the campers and other travelers to easily park their homes at a camping site or personal property without any hassles of towing the home back and forth.
To better understand how recreational vehicles work, let's discuss them in a bit more detail.
What is a Park-Model RV?
The park model RVs have different limitations in different countries. In the United States, a park-model recreational vehicle should be less than 400 square feet in size. The size limitations are a bit more lenient in Florida, as you get to build an RV of around 500 square feet in size, but not more than that. RVs look quite similar to small homes or cabins, so you can easily use them in RV park campsites. Moreover, you can easily move them from one place to another using public roads if your RV is registered.
If you are going into the market for an RV, make sure that you don't confuse it with destination trailers. Destination trailers look more like travel trailers from the outside, whereas park models resemble tiny homes. Moreover, they are also more resistant to storms and other severe climate conditions. This is made possible by their firm grip on the ground.
What to Consider When Choosing a Park Model RV Manufacturer?
Location
The first thing that you need to consider before choosing a park model RV manufacturer is the location where you will be placing your RV. There are many locations where you are allowed to park your RVs, including golf courses and oceanfront parks.
Budget
When buying from a park model RV manufacturer, the budget is the biggest factor that contributes to buying decisions. Most brands provide durable RVs with fewer features at a low cost, while some brands offer premium features at a premium price. You will find all of them in the next section.
Space Required
How you want to use your RV defines the amount of space required. Most RVs are equipped with living areas and kitchens but occupy more space for obvious reasons. Make sure you check the space available for you at the location where you will be parking your RV.
Usage
Most people nowadays use RVs as full-time homes, whereas some only consider it for part-time living. The time you want to spend in your RV will determine which brand is ideal for you.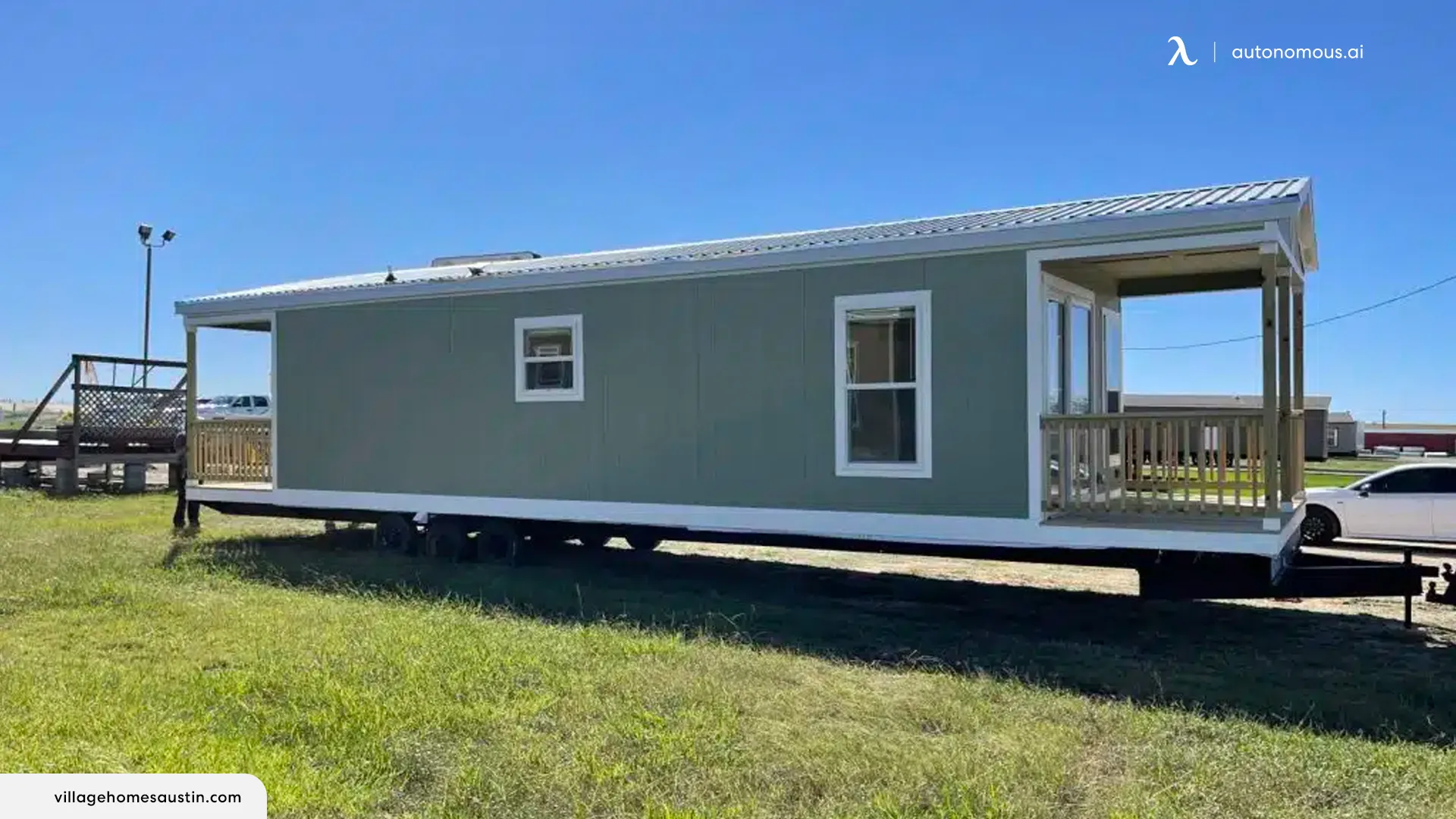 The Best Park Model RV Manufacturers
Zook Cabins
Zook Cabins has had a long-standing history in the manufactured homes industry. In the Park Model RV industry, they are somewhat of a newcomer. However, settled in the heart of Amish Country, their deep roots in high quality construction have been a welcome sight to the industry. In the recent years they have redefined the Park Model RV space with their beautiful log stacked Park Models. Since the introduction of the log stacked, they have since added a line of beautiful modern style Park Models. With multiple models, styles, and floor plans to choose from, you are sure to find a Park Model RV that is right for you. Pricing starts at $70,000 which includes all delivery and leveling costs.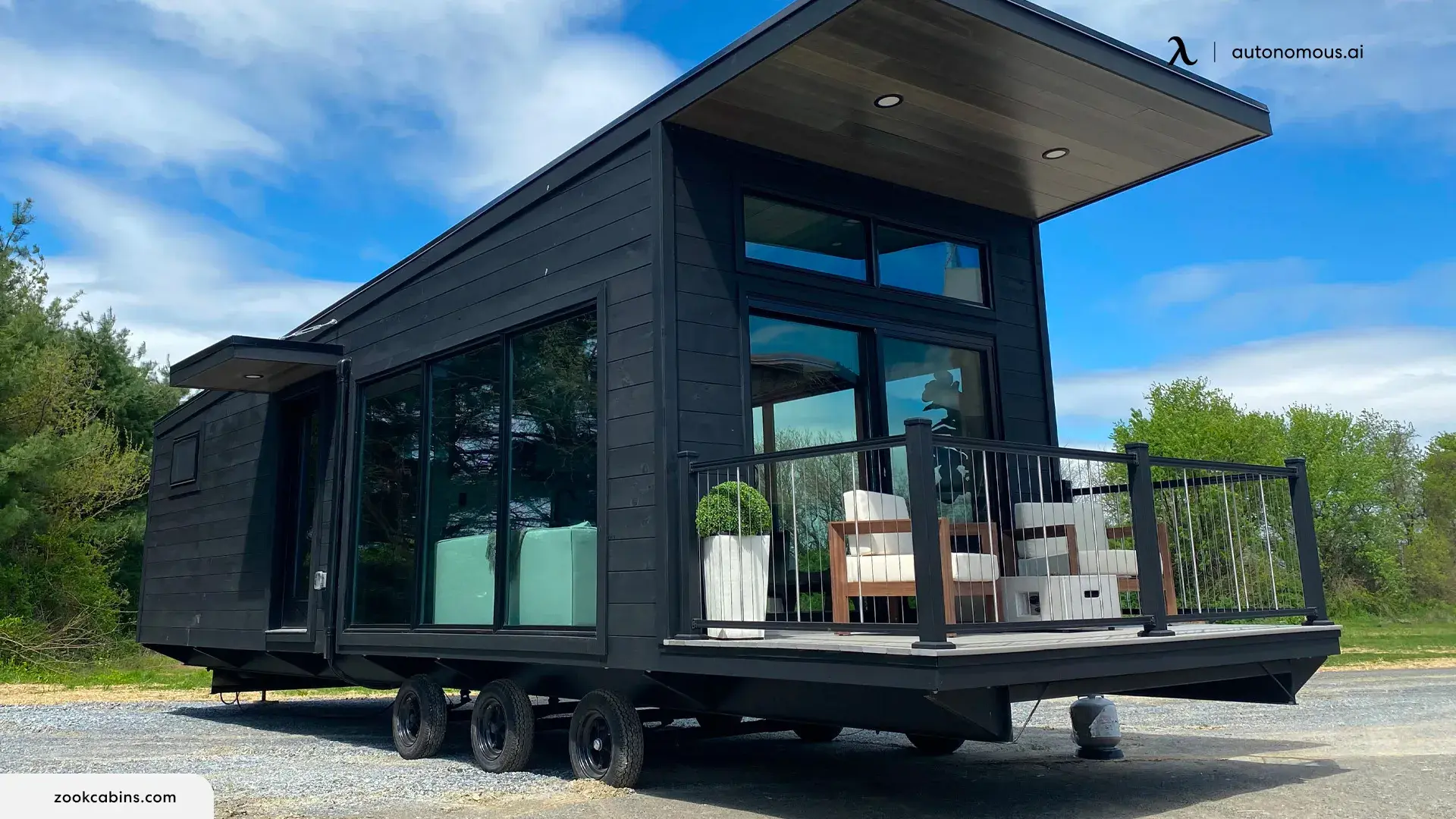 Chariot Eagle
Chariot Eagle is one of the best RV manufacturers in Florida. They have been providing their customers with excellent quality park model RVs for more than 50 years. Their factory is located in Phoenix, Arizona, where engineers show excellent craftsmanship and floor plans to create the most creative designs. The homes are built in different sizes - 12 to 14 feet, according to the country codes. The brand offers six different variants, offering 1-2 bedrooms, a full kitchen, living rooms, 1-2 bathrooms, and some storage spaces. The prices for their park model RV homes start from $50,000 and go up depending on the amenities and sizes.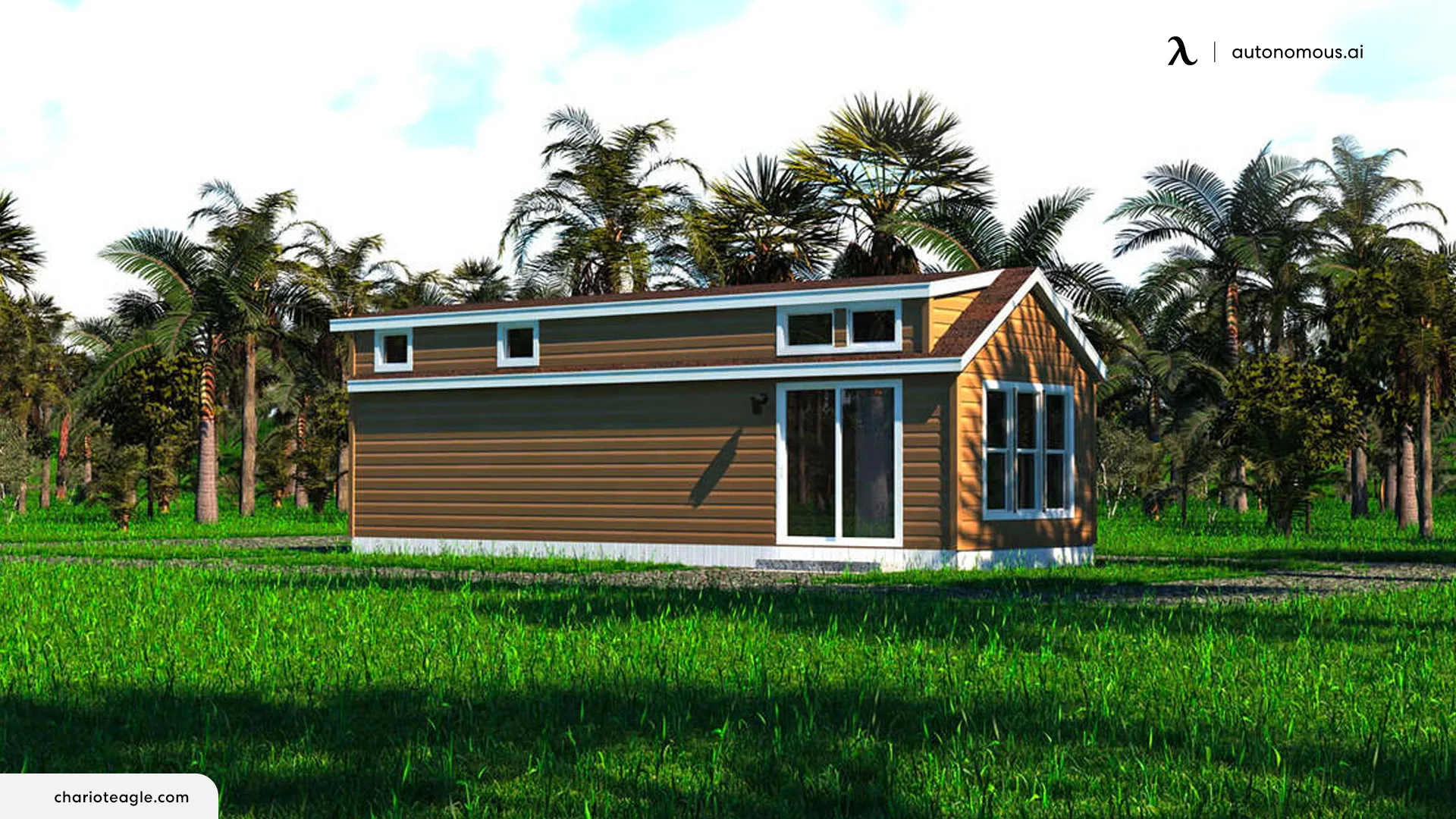 Skyline Homes
Skyline Homes is a great park model RV manufacturer based in Florida. Their USP is the innovative styles and an abundant choice of designs to choose from. At Skyline, you select from nine different designs from the Shore Park series alone, with all the variants featuring a bathroom and 1-2 bedrooms built on an area of around 500 square feet. The impressive design with more windows makes the natural breeze uplift the house feel. Moreover, you also get a front porch that protects the house from harsh weather. At Skyline, you can get the base variant of this brand for around $43,000.
Athens Park
Athens Park provides the most unique interiors and exteriors for RVs all across the US. This is one of the best park model RV brands in the market. The indoor building process ensures durability and quality of the materials by keeping them away from pests and moisture while manufacturing. Most of the variants provided by this brand are styled in more of an old and traditional manner. With Athens, you also get an opportunity to expand your home borders by adding an extra back and front porch. The base variant of the product can be bought for $57,000.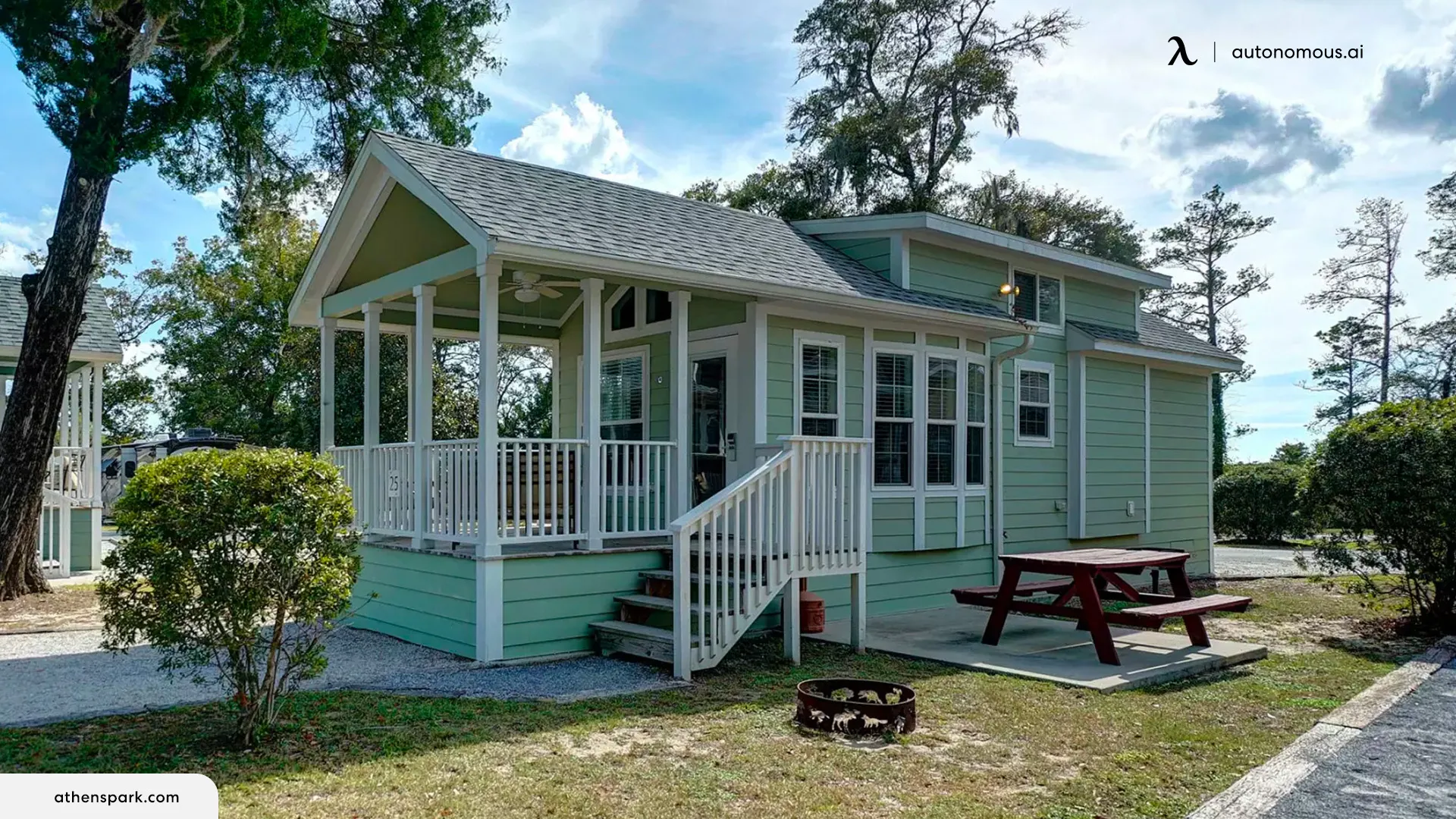 Nashua Builders
Nashua Builders are not as famous as the rest of the brands mentioned in this article, but their products are top-notch in terms of quality. The brand offers two-floor plans with one bathroom and 1-2 bedrooms. Although you won't get a lot of options when it comes to designs, the ones available cover everything you need. Moreover, the personalization option allows you to add even more goodness to your home. From fireplaces to deep eaves to log siding, you can choose from plenty of customization options to make your house look more attractive than ever.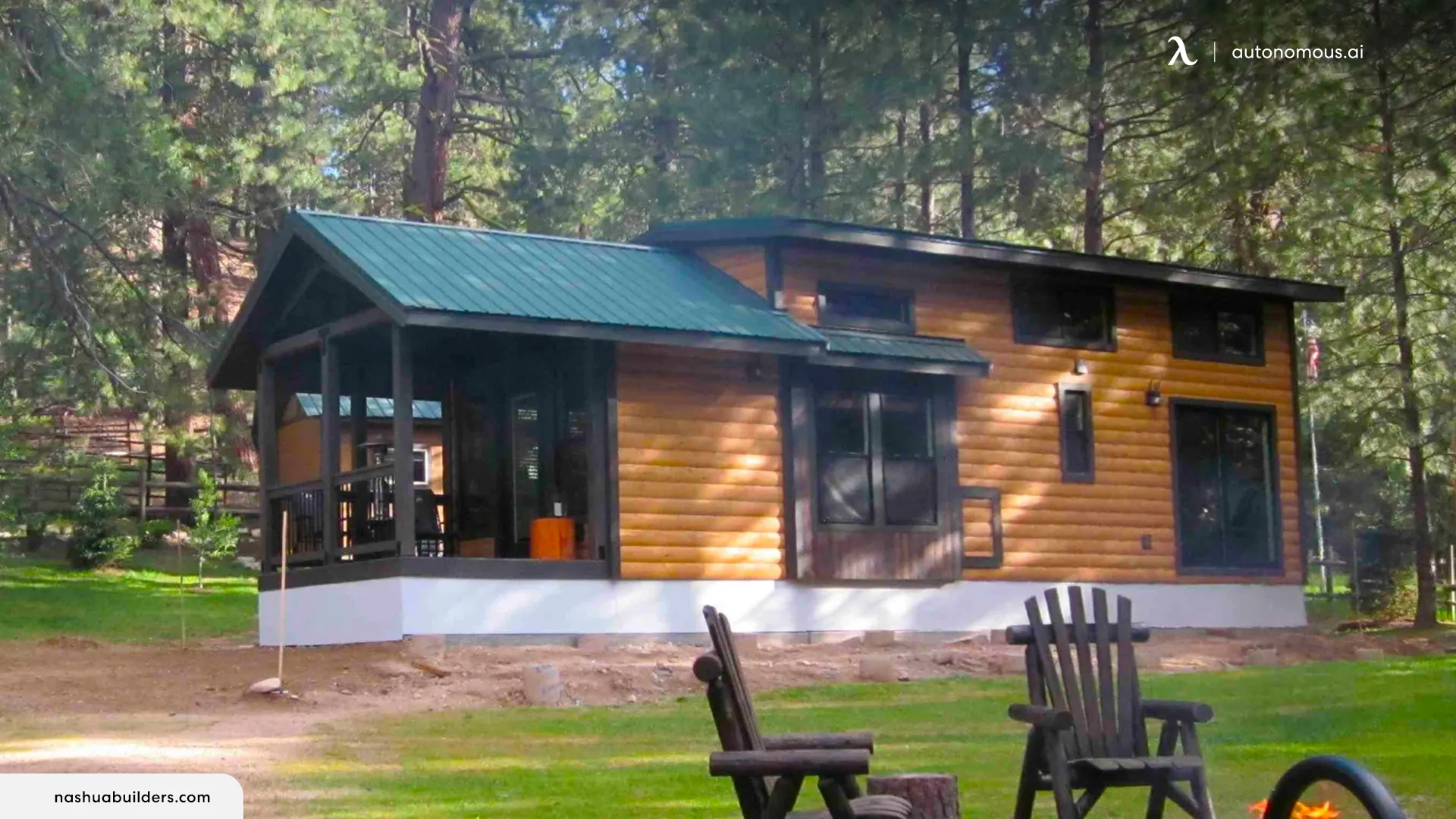 Kropf Industries
This is the final best park model RV manufacturer in the list. Kropf Industries is for people looking for luxury modular homes with a high budget. There are three premium categories to choose from – the lakeside, the lakeside SE, and the Island. The three designs come with 12 floors, 9 floors, and six-floor plans, respectively. You can also add an 8 feet front porch to the Island series. The premium material used for building the house includes thermopane windows and vinyl siding, something that you won't find in most park models. If you decide to choose Kropf, you will have to pay around $72,000 for the base variant.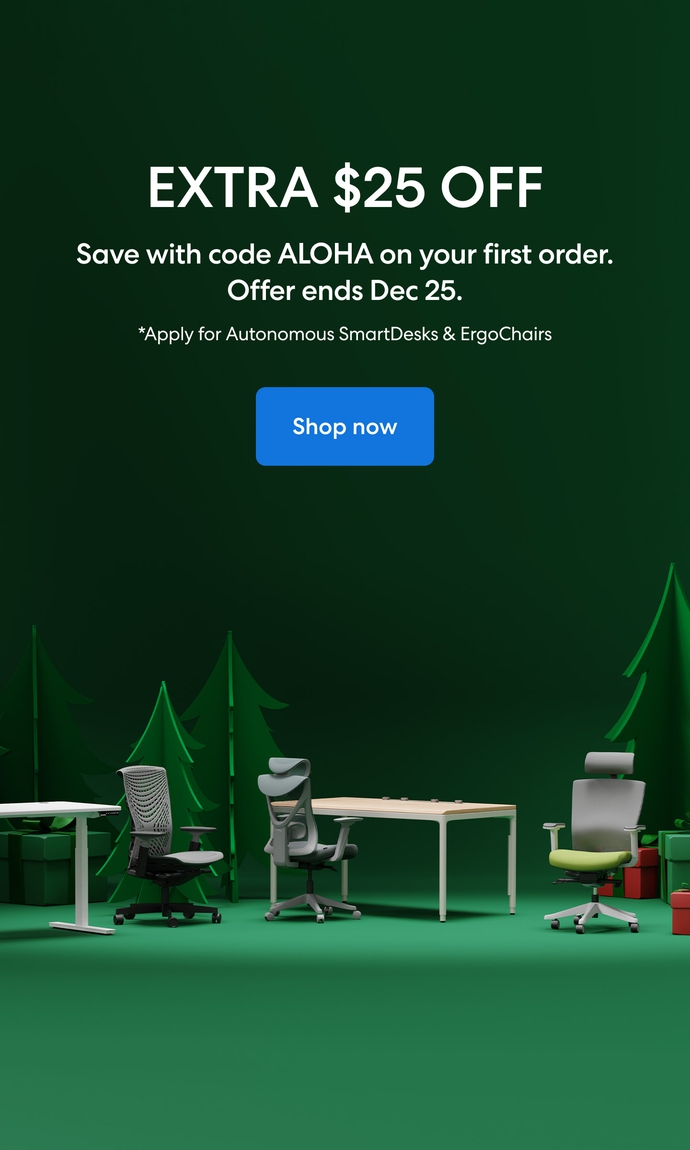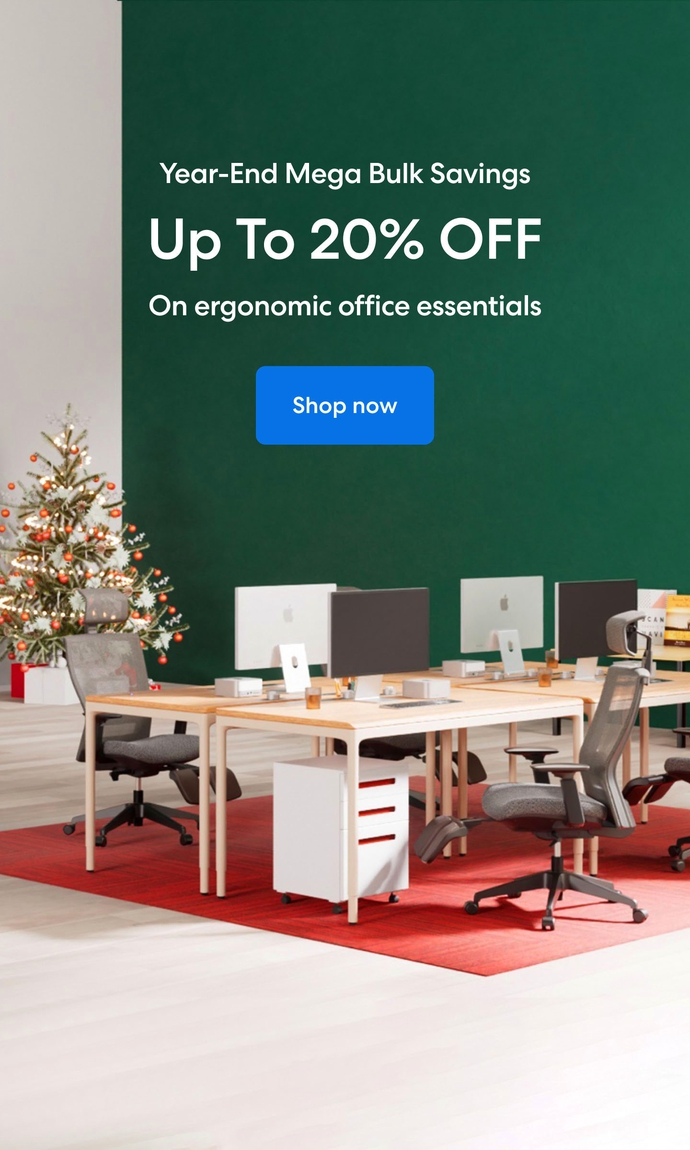 Subcribe newsletter and get $100 OFF.
Receive product updates, special offers, ergo tips, and inspiration form our team.