Workplace Inspiration
A List of Tiny House Kits Under $15,000
1,471 Views
People find the idea of having tiny house shells promising because they are comparatively more affordable than traditional housing. So, for those of you who feel that building a traditional home is too much for your budget, you can go for a tiny house kit instead. The interesting part is that if you know the right places to buy, you can also find some tiny house kits under $15 000 too.
When we go to a market to buy one of these kits, the first question that hits us is how much is a tiny house kit? There are builders who sell small cabin kits for under $15 000, but there are others who sell the same with big price tags too. Deciding which kit is reliable and affordable is tricky for any buyer. That's why we have curated a list of the best small cabin kits under $15 000 in this article for you.
But before we shed light upon the details of our listing, it is vital to understand what you can expect from a tiny house kit. We know that some naïve buyers would have wondered what a tiny house kit is for; therefore, let's discuss that before anything else.
What is a Tiny House Kit For?
The name tiny house kit tells a lot about what you can expect from these little spaces. People usually go for a tiny house when they want to have a small private space to focus on their tasks. They even like using it to enjoy their time alone in the woods or some other place of their choice.
The good part is that these houses are built on trailers, so you can easily move them wherever you want. These tiny house kits can be used as a privacy pod or a prefab office if you have been working from home for a long time.
You can easily plan a backyard office or have an extra room if you have one of the fabulous tiny house kits. A well-designed tiny house helps you focus on your tasks better and improves your productivity as a remote worker.
Although the tiny house kits can be very useful for you, you must plan a budget for them. These houses' prices can be anywhere between $5 000 – $60 000 or even above, but everyone cannot afford the tiny house kits whose prices are skewed upwards.
However, small cabin kits for under $15 000 are something that most remote workers can afford. That's why we have thought of sharing the office pods and tiny house kits in this range to help you plan your purchase.
6 Tiny House Kits Under $15 000
Here is a list of six tiny house kits under $15 000 that you can go for if you wish to buy an affordable yet reliable tiny house.
1. Autonomous WorkPod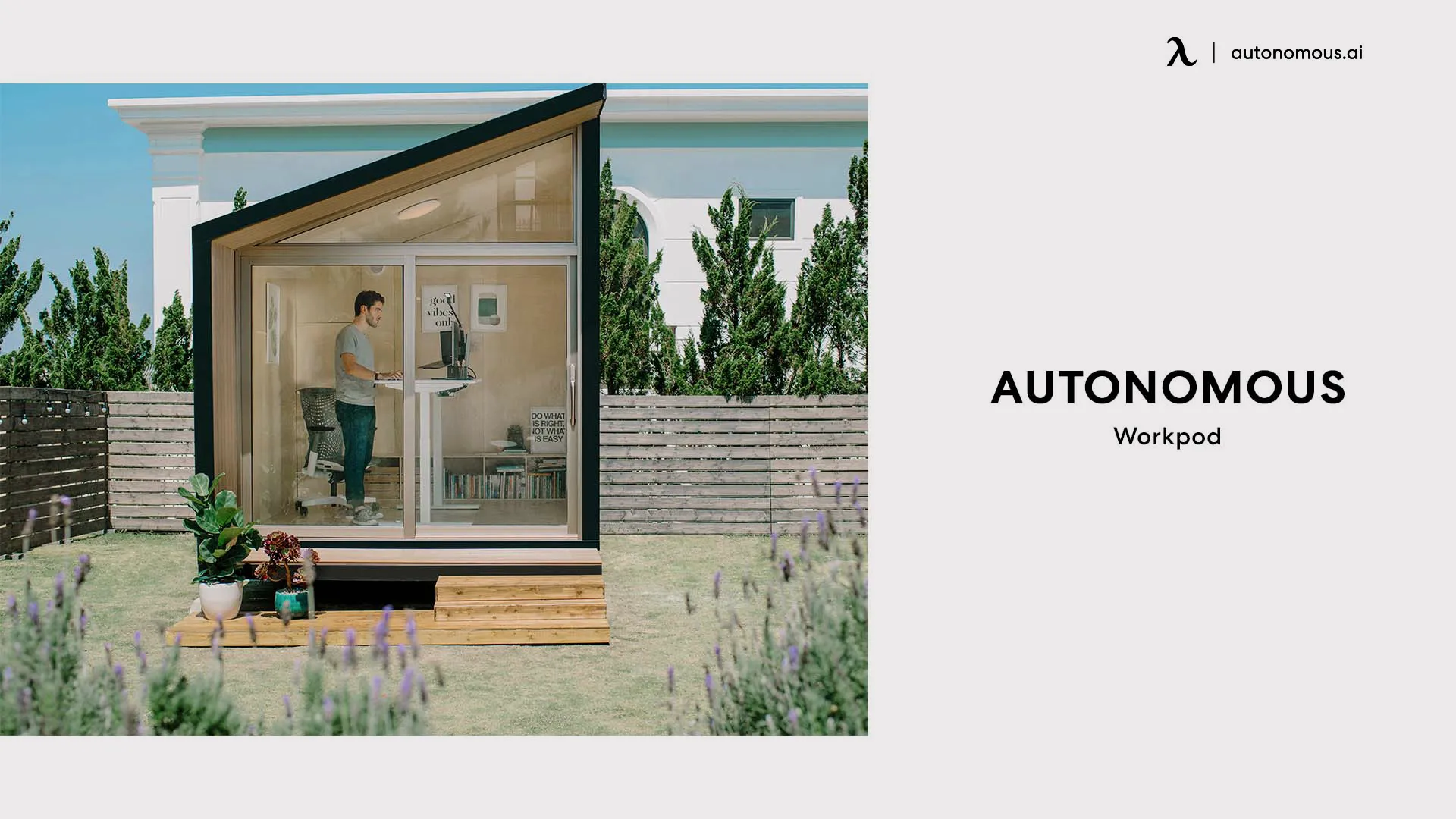 The Autonomous WorkPod is an office pod that you can use for working on your office tasks remotely. The Autonomous has primarily designed this pod to provide you with a small office cabin. This pod is spacious enough to accommodate all your office accessories, so investing in one of them can be a good choice.
2. Autonomous Wooden Pod For Garden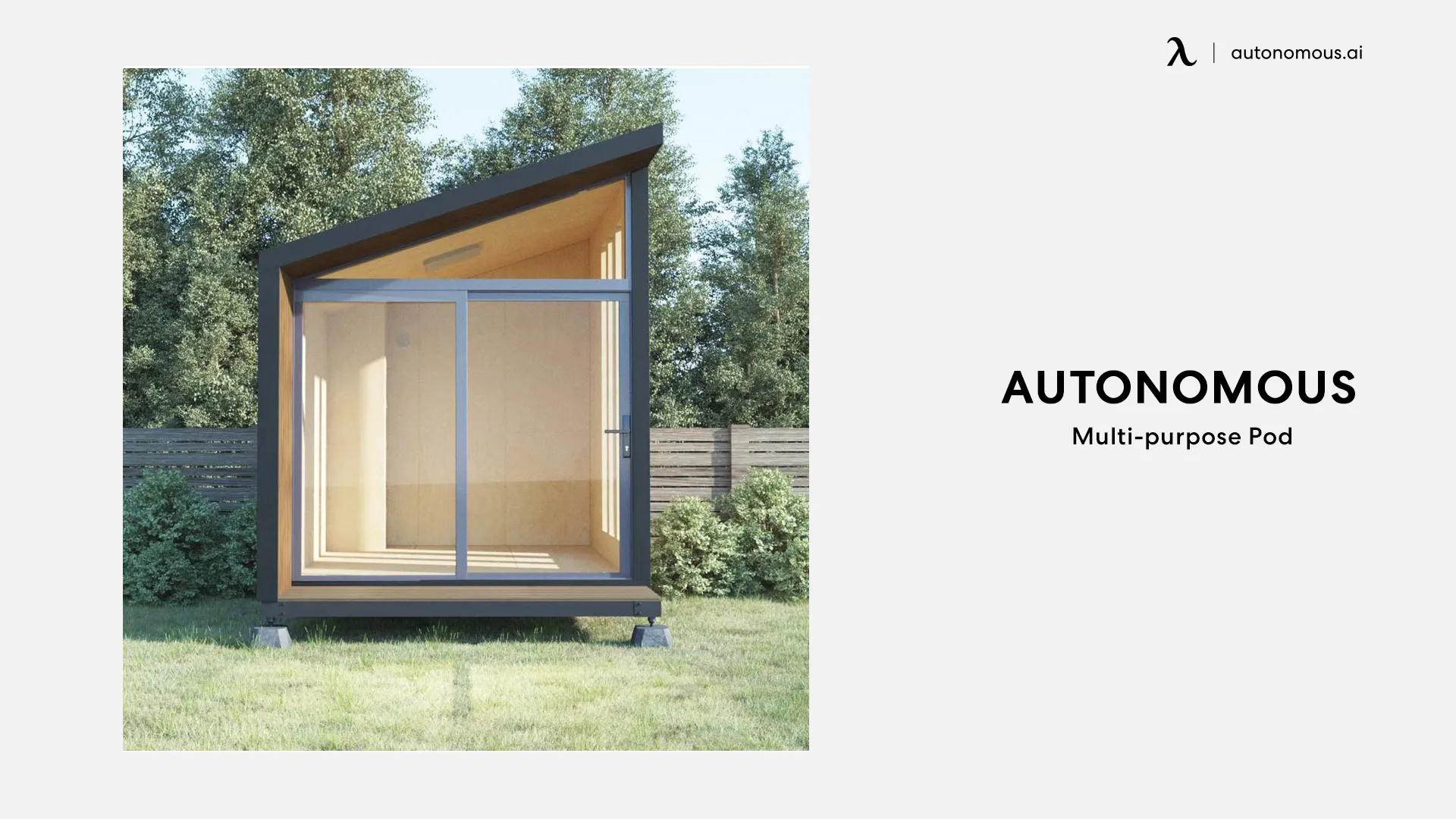 The Autonomous wooden pod for garden is your friend in all seasons. You can place this single-room pod in your garden or backyard, or even in a quiet place like a forest, the way it suits you. The pod is designed to provide you with a capsulated space that you can use either for work or rest.
The garden pod comes in black and white frames, so you can choose the one that suits your mood. Overall, its glass doors ensure that plenty of light enters your pod and you stay connected to the outside world.
3. Smithhaven Tiny House Kit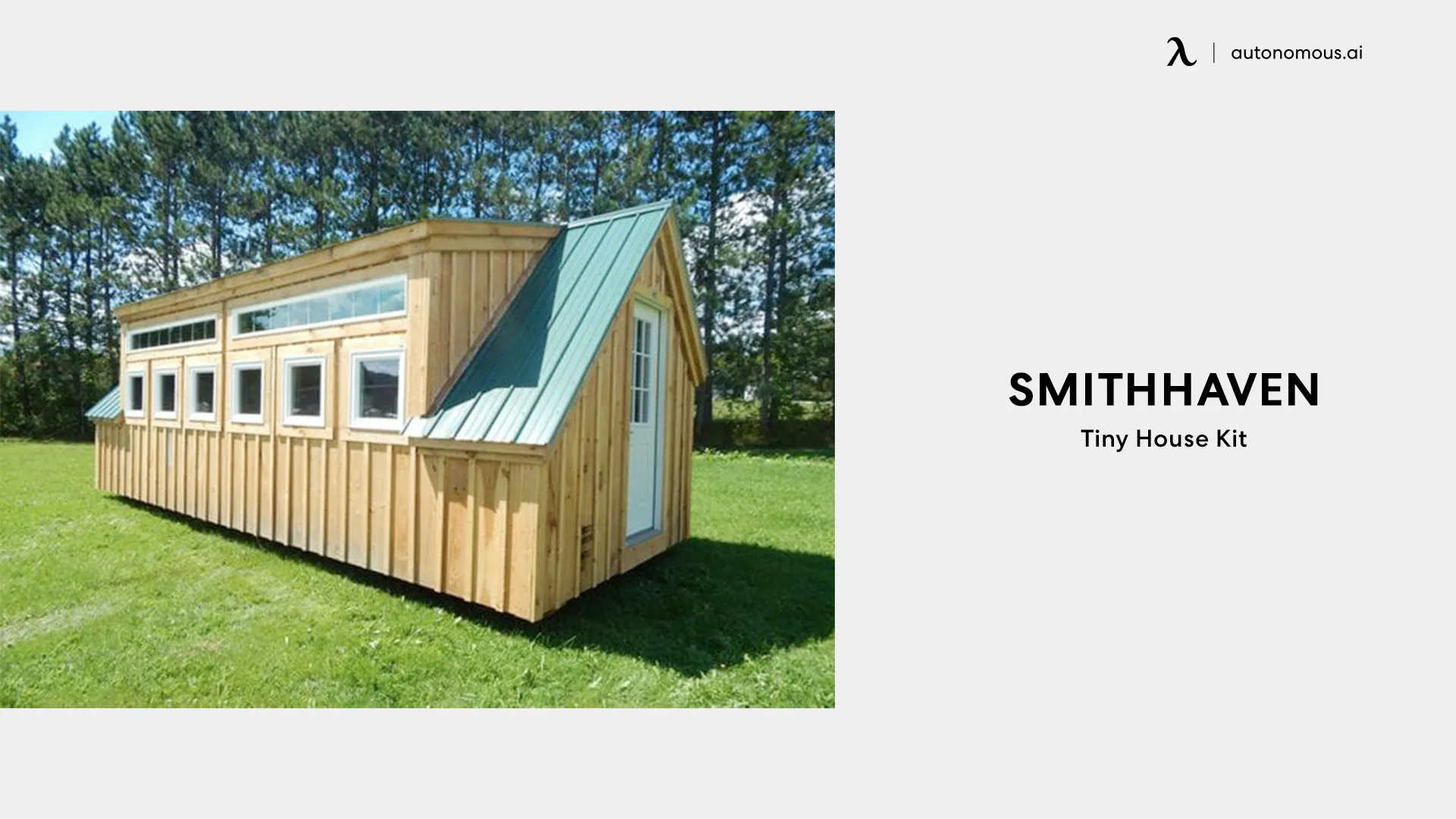 The Smithhaven Tiny House Kit is a saltbox-style tiny home that does not look like a typical box-shaped tiny home. This tiny house kit comes under $10 000, so almost anyone can afford it. Since Smithhaven looks like a small cottage, you can use it as a small picnic spot too. Overall, its wooden structure makes this tiny house feel like home.
4. Econodom Tiny House Kit
The Econodom Tiny House Kit is a tiny dome-shaped house that looks like an ancient human shelter. Encapsulated to have a large domed roof decorated with multiple windows, this tiny house has plenty of room for natural light. So, having a well-lit work experience is not tricky if you have this tiny house kit. The best part is that you get this unique shaped pod for $8 800 only.
5. Solo 75 A-Frame Tiny House Kit
If you find typical box-shaped tiny house kits boring, you should try the Solo 75 A-Frame Tiny House Kit. Being a 180sqft cabin, this tiny house has plenty of space to accommodate a full-sized bed or office, the way you find it desirable. It's A-shaped frame makes it look unique, so placing it in your backyard can be a thoughtful way of giving a stylish touch to your backyard.
6. Allwood Mayflower Garden House Kit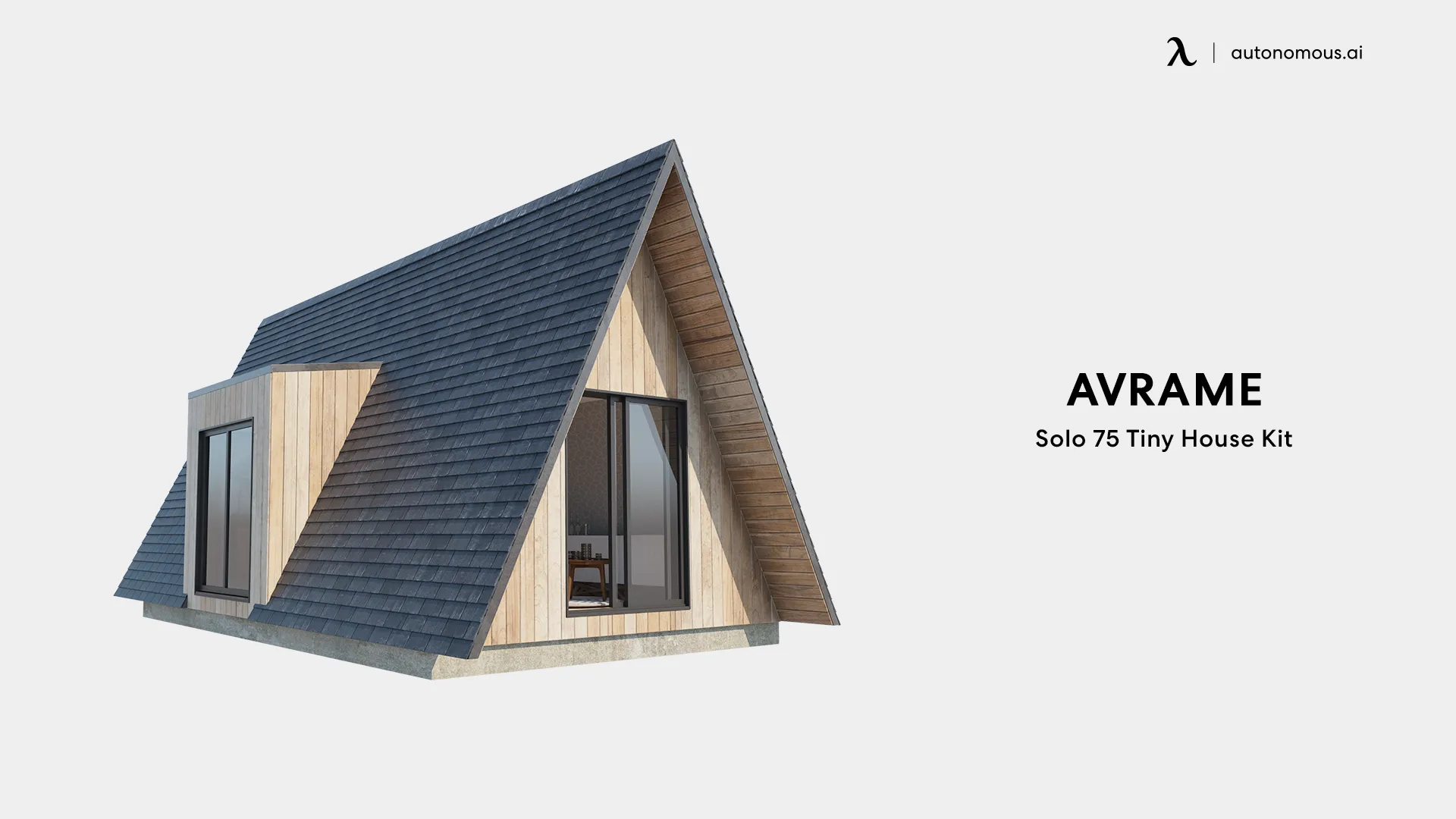 The Allwood Mayflower Garden House Kit is a small house that has wheels installed underneath its frame. If you are looking for the best budget tiny house that you can move around easily on wheels, the 117sqft Allwood Mayflower is something that you should consider.
Wrapping It Up
That's all from our side! We shared some of the best tiny house kits under $15 000 with you today. We hope that this will help you understand which tiny house kits you can go for if you have a stiff budget. The good part is that the options like the Autonomous Pod are constructed using durable materials, so they are safe to use. Therefore, going for them would possibly be a considerable choice.
Hey, you have special pricing through your company.
Get exclusive rewards
for your first Autonomous blog subscription.
WRITTEN BYAutonomous
We build office products to help you work smarter.