Workplace Inspiration
Top 6 Tiny House Kits Under $20,000 - Ratings & Reviews

Autonomous
|
Mar 14, 2023
7,533 Views
People find the idea of having tiny house shells promising because they are comparatively more affordable than traditional housing. So, for those of you who feel that building a traditional home is too much for your budget, you can go for a tiny house kit instead. The interesting part is that if you know the right places to buy, you can also find some tiny house kits for sale under $20,000 too.
When we go to a market to buy one of these kits, the first question that hits us is how much is a tiny house kit? There are builders who sell small cabin kits for under $20,000, but there are others who sell the same with big price tags too. Deciding which kit is reliable and affordable is tricky for any buyer. That's why we have curated a list of the best small cabin kits under $20,000 in this article for you.
But before we shed light upon the details of our listing, it is vital to understand what you can expect from a tiny house kit. We know that some naïve buyers would have wondered what a tiny house kit is for; therefore, let's discuss that before anything else.  
What is a Tiny House Kit For?
The name tiny house kit tells a lot about what you can expect from these little spaces. People usually go for a tiny house when they want to have a small private space to focus on their tasks. They even like using it to enjoy their time alone in the woods or some other place of their choice.
The good part is that these houses are built on trailers, so you can easily move them wherever you want. These tiny house kits can be used as a privacy pod or a prefab office if you have been working from home for a long time.
You can easily plan a backyard office or have an extra room if you have one of the fabulous tiny house kits. A well-designed tiny house helps you focus on your tasks better and improves your productivity as a remote worker.
Although the tiny house kits can be very useful for you, you must plan a budget for them. These houses' prices can be anywhere between $5,000 – $60,000 or even above, but everyone cannot afford the tiny houses whose prices are skewed upwards.
However, small home kits for sale for under $20,000 are something that most remote workers can afford. That's why we have thought of sharing the office pods and tiny house kits in this range to help you plan your purchase. 
6 Tiny House Kits for Sale Under $20,000
Tiny houses are great in so many terms that we would never be able to complete their benefits. They are just wonderful, portable, inexpensive, and movable. The days of needing to accumulate a large fortune to invest in real estate are long gone. The best small house kits are available for purchase at excellent rates.
To assist you locate the perfect small house kit that meets your demands and budget, we have carefully chosen and reviewed these kits. Our list contains options for everyone, whether you're seeking a rustic getaway, a modern, streamlined design, or a comfortable cottage. Here is a list of six tiny house kits for sale under $20,000 that you can go for if you wish to buy an affordable yet reliable tiny house. 
1. Autonomous WorkPod Lite
For a more affordable backyard office shed solution available, Autonomous also offers their WorkPod Lite. Engineered for users who want the same sleek design lines and high-quality build of the WorkPod and StudioPod, but at a much more accessible price point. The compact design of WorkPod Lite - with 80 square feet of floor space - provides the same flexibility to transform and accommodate any category of living space.
Home gym? Yoga studio? Office? TV room? Guest bedroom? Production studio? WorkPod Lite can handle whatever your work life and personal life throws at it. Clean, minimal, non-fuss, WorkPod Lite is the perfect blank canvas and kinder on the wallet.
2. Autonomous WorkPod
The Autonomous wooden pod for garden is your friend in all seasons. You can place this single-room pod in your garden or backyard, or even in a quiet place like a forest, the way it suits you. The pod is designed to provide you with a capsulated space that you can use either for work or rest.
The garden pod comes in black and white frames, so you can choose the one that suits your mood.  Overall, its glass doors ensure that plenty of light enters your pod and you stay connected to the outside world.
3. Smithaven Cottage
The Smithhaven Tiny House Kit is a saltbox-style tiny home that does not look like a typical box-shaped tiny home. This tiny house kit comes under $10 000, so almost anyone can afford it. Since Smithhaven looks like a small cottage, you can use it as a small picnic spot too. Overall, its wooden structure makes this tiny house feel like home. 
4. Econodome Home Kit
The Econodom Tiny House Kit is a tiny dome-shaped house that looks like an ancient human shelter. Encapsulated to have a large domed roof decorated with multiple windows, this tiny house has plenty of room for natural light. So, having a well-lit work experience is not tricky if you have this tiny house kit. The best part is that you get this unique shaped pod for $8 800 only. 
5. Solo 75 A-Frame Tiny House Kit
If you find typical box-shaped tiny house kits boring, you should try the Solo 75 A-Frame Tiny House Kit. Being a 180sqft cabin, this tiny house has plenty of space to accommodate a full-sized bed or office, the way you find it desirable. It's A-shaped frame makes it look unique, so placing it in your backyard can be a thoughtful way of giving a stylish touch to your backyard. 
6. Allwood Mayflower Garden House Kit
The Allwood Mayflower Garden House Kit is a small house that has wheels installed underneath its frame. If you are looking for the best budget tiny house that you can move around easily on wheels, the 117sqft Allwood Mayflower is something that you should consider. 
What Factors to Consider When Buying a Tiny House Kit?
Buying small home kits for sale is a great way to own a small home without spending too much money upfront. However, before making a purchase, there are several factors to consider.
Below we'll discuss the most important ones in detail so you can make an informed decision when buying your new tiny house kit.
Price
Tiny house kits for sale come in a wide range of prices, with some as low as $20,000 and others costing significantly more. Depending on your budget and needs, you may decide to invest in a higher-priced kit to get the features you want without spending too much time building it.
The important thing to know here is that you can go as high as you want by adding additional features and functionalities to a tiny house. Nevertheless, if you just wish to get a basic living space model, you can also be better off with a simple house.
Building Materials
Consider the materials used to build your kit. Are they strong enough to withstand the elements? Can you easily source spare parts if needed? Do they come with a warranty or guarantee for peace of mind?
We at Autonomous pay close attention to where we source our building materials. Moreover, all materials we use are of A-grade quality, and these building materials are the secret of the structural integrity and durability of our pod house for sale.
Design & Layout
Tiny house kits can come in many different designs and layouts, so make sure to find one that fits your lifestyle and preferences best. Pay attention to little details like how much storage space there is and whether or not it includes a bathroom or kitchenette. There are many different design options, such as modern, rustic, and classic. Choose what you personally adore for your living space.
Size
The size of your tiny house kit is also important to consider when shopping around for one. If you plan on living in it full-time, you'll want to make sure it's big enough to fit all your belongings and still be comfortable.
Moreover, if you have a good-enough family with parents or kids, you will need to consider this factor closely. Go for a tiny house with enough rooms to accommodate everyone, along with fulfilling the family's storage needs.
Quality
Ensure the tiny house kit is of good quality and made from reliable materials. Look for customer reviews online to see if others have had positive experiences with the model you're considering buying.
When shopping with Autonomous, you don't have to worry about anything as we keep your satisfaction our primary focus. Our houses are the name of quality and trust, which is what thousands of our customers also think.
Location
You may also want to consider where the kit will be built or located concerning your home or job. Some kits come with easy-to-follow instructions that allow you to build them yourself, while others require professional help for installation and setup. Many kits are mobile that comes with wheels, allowing you to move them easily from one place to another.
Hence, it is important to consider the location as well as ease of assembling these kits so that you can move them without any hassle.
Wrapping It Up
That's all from our side! We shared some of the best tiny house kits for sale under $20,000 with you today. We hope our list of the top 6 tiny house kits for sale and our expert buying guide has given you good enough knowledge of the benefits and best types of tiny houses. Whether a prefabricated pod home or an off-the-grid cabin in your backyard, these kits offer unbeatable value and convenience when building your mini abode.
We hope that this will help you understand which tiny house kits you can go for if you have a stiff budget. The good part is that the options like the Autonomous WorkPod Lite are constructed using durable materials, so they are safe to use. Therefore, going for them would possibly be a considerable choice.
With so many options, there's bound to be something perfect for everyone — no matter what size living space they need! So check out our list of the top six tiny house kits for sale under $20,000 before making any decisions. Thanks for reading!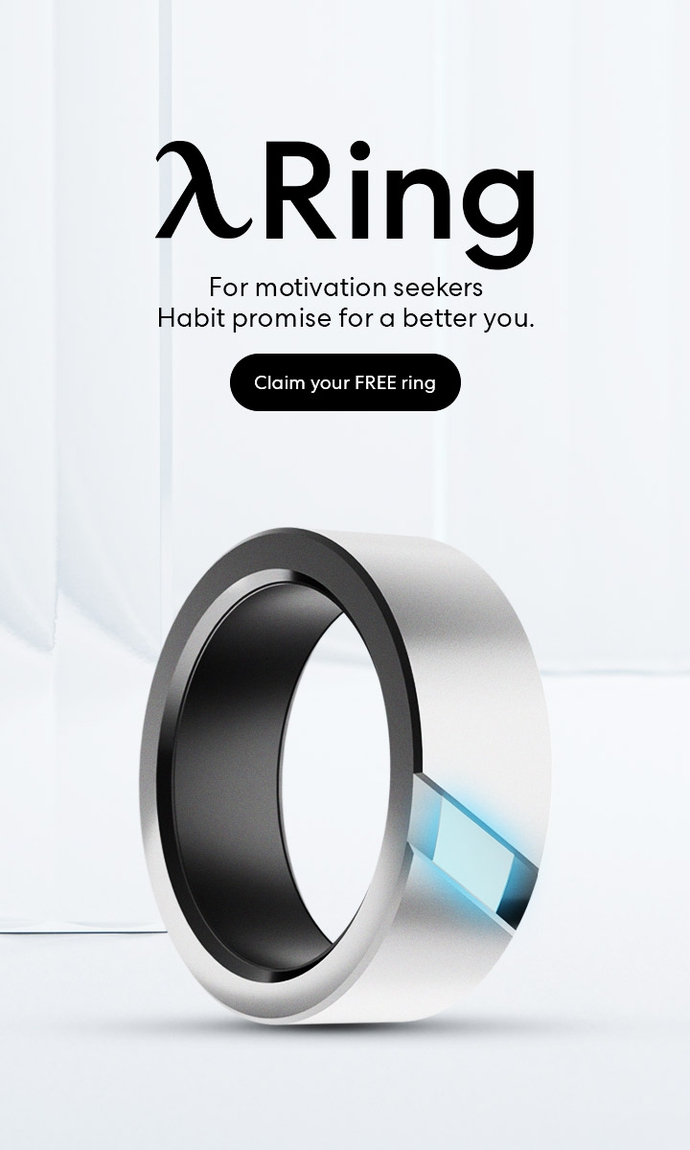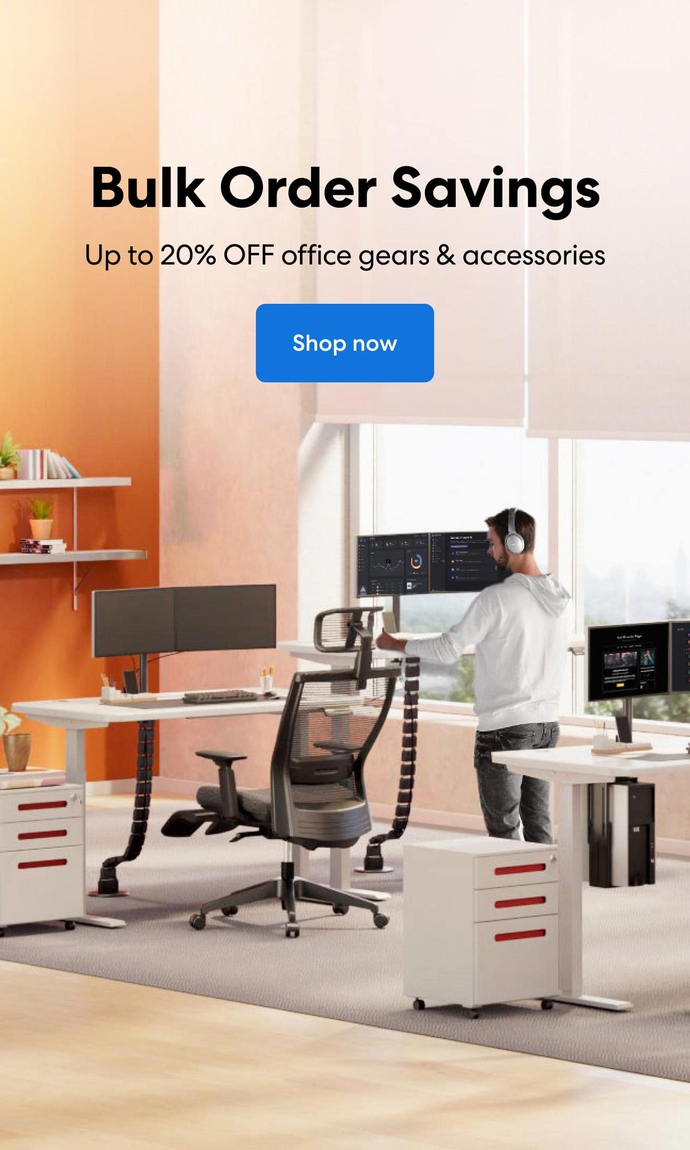 Subcribe newsletter and get $100 OFF.
Receive product updates, special offers, ergo tips, and inspiration form our team.