The latest PC peripherals are released every year to enhance your enjoyment of the latest games. Unlike graphics cards, processors, and other progressively more powerful components, pink gaming accessories have a specific design pattern. Since pink gaming setup accessories are characterized by value and innovation, their makers also tend to focus on trends.
More pink computer accessories - RGB-backlit controllers, keyboards, mice, and headsets -have come out this year than anyone could imagine. If you're looking to upgrade to a mechanical keyboard, you have plenty of pink PC accessories options to choose from.
Peripherals for PC Gamers
1. Sheath PNK mouse pad from Asus ROG series
Gaming mouse pads can improve the aesthetics and comfort of your gaming layout, so if you don't have one, this pink gaming gear is a great solution. The Sheath features Asus's signature pink and blue-grey colors, a perfect match for your other pink gaming peripherals. It also features a non-slip base and fray-proof edges.
The 35.4 x 17.3 inches fabric mouse pad has a thickness of 0.1 inches and ample cushioned space to set up your gaming station. With ease, it will fit in with the rest of your Razer Blade 15 Quartz laptop, a supplementary monitor, keyboard, as well as a gaming mouse, so don't overlook it.
2. Kraken Kitty Edition headphones from Razer
These adorable cat ears must have caught your attention more than once. The Kraken Kitty Quartz headset by Razer is a favorite of gamers seeking to perfect their pink PC setup. A noise-canceling microphone and THX spatial audio make this USB headset ideal for multiplayer gaming. With RGB lighting, Kraken Kitty headsets also feature cat ears and ear cups to customize the headset's appearance to your heart's content.
3. Viper Ultimate (Quartz) from Razer
Razer's Viper Ultimate is a good choice for a white and red gaming setup for gamers looking for a functional and adorable gaming accessory. While reducing desk clutter, the wireless mouse maintains a similar response time and latency as traditional wired mice.
Just above 2.6 ounces is the weight of the Viper Ultimate, which is a bit too much light for a number of people. Still, if you play a lot of games the whole day, you'll merely need to keep it on charge only once every week since its battery life is 70 hours.
4. Gladius II Origin PNK from Asus ROG series
The Asus ROG Gladius II Origin PNK mouse for gaming is such an accessory that gives you value for your money. This mouse offers exceptional gaming performance as it provides inordinate precision control, thanks to its optical sensor rated at 12,000 DPI. Armory Crate's native software lets you customize RGB lighting and buttons according to your preferences.
5. Strix Flare PNK keyboard from Asus ROG series
It is an aesthetically appealing piece of hardware, the Asus ROG Strix Flare PNK. Razer's Blackwidow keyboard only offers one mechanical switch option, which is light and does not have an audible click. The brand has another RGB keyboard model priced at $129.99 with three different mechanical switch options.
The ROG Strix Flare offers both pink and light blue-gray keycaps, a customizable acrylic badge, and a media key, making it an excellent choice for those looking for a more delicate shade of pink for their gaming setup.
6. Blackwidow V3 keyboard from Razer
A mechanical gaming keyboard is a premium, top-quality option on the market, and the Razer Blackwidow V3 Quartz keyboard is one such product. It is aluminum-plated and has come up with two mechanical switch options, allowing you to choose whether clicking is your thing or something much quieter.
The Razer Blackwidow also features Razer's most modifiable RGB systems, a super-soft wrist rest, and a multifunctional media roller that controls volume in-game.
Pink Gaming Accessories for PC Gamers
1. RGB Corner Floor Lamp by Lamp Depot
The LEDs in this minimalist RGB Color Corner Floor Lamp will provide you with hours of customized illumination for a pink or white-themed gaming setup. You can adjust the 300+ multi-color effects with a remote, and a few pink shades are included. Select from single colors or multiple colors. Just by touching, you can create your ideal ambiance!
The Lamp Depot Corner Lamp features a modern aesthetic, is space-saving, and can be positioned in any corner of your home or office. With the heavy rubber bottom and the high-quality metal finish, you never have to worry about tipping over.
2. Gold Triangle File Holder
Now, documents, papers, notes, and files piled up on surfaces large and small, can be sorted and accessed easily.  While it's not exactly pink and color, this compact metal triangle file holder perfectly complements any pink and gold color scheme that you might be going for. It's finally possible to organize the piles of important documents, papers, notes, and files accumulated on surfaces large and small. This allows you to work on your other pink gaming accessories.
In a roomy organizer that you can use anywhere, this Desktop File Organizer with 9 Vertical Compartments provides easy access to all your files and folders. The holder measures 11.25 inches in length and 7.125 inches in height, but don't let its size fool you. Organizing files isn't the only use for the holder. You can also use it to organize cables.
3. Rose Gold Desk Organizer
This is one of the elegant pink gaming accessories you should have. It mixes pink and gold, giving your pink gaming setup a glamorous touch. The organizer is a catch-all for all of the smaller items you may use at your desk daily. There are five compartments and a pull-out drawer for everything possible: scissors, paper clips, tacks, pins, and sticky note-pads.
Research shows that people who have a well-organized desk remain focused 167% longer than those who have a messy desk.  The manufacturer really thought about everything and even included four padded foam feed stickers under the wire office desk organizer. This prevents the metal frame from scratching your desktop off from slipping around as and when you use it. The organizer has a durable steel electroplate frame with a lovely shimmer finish. It's about 5 inches tall and 8.7 inches wide.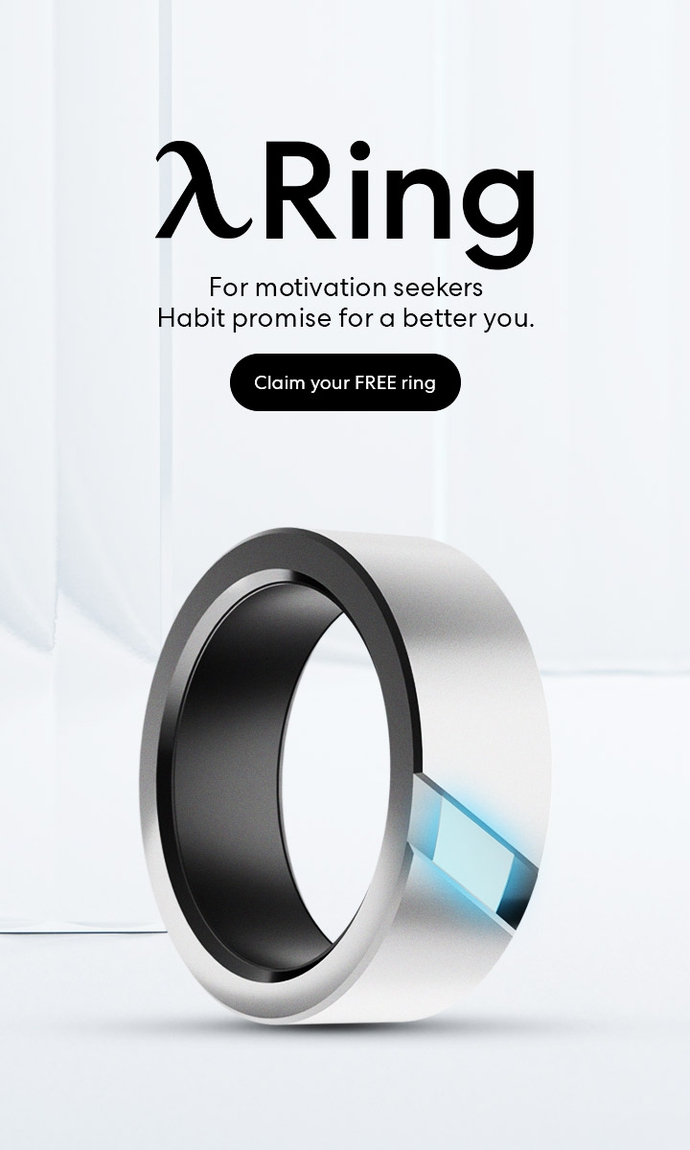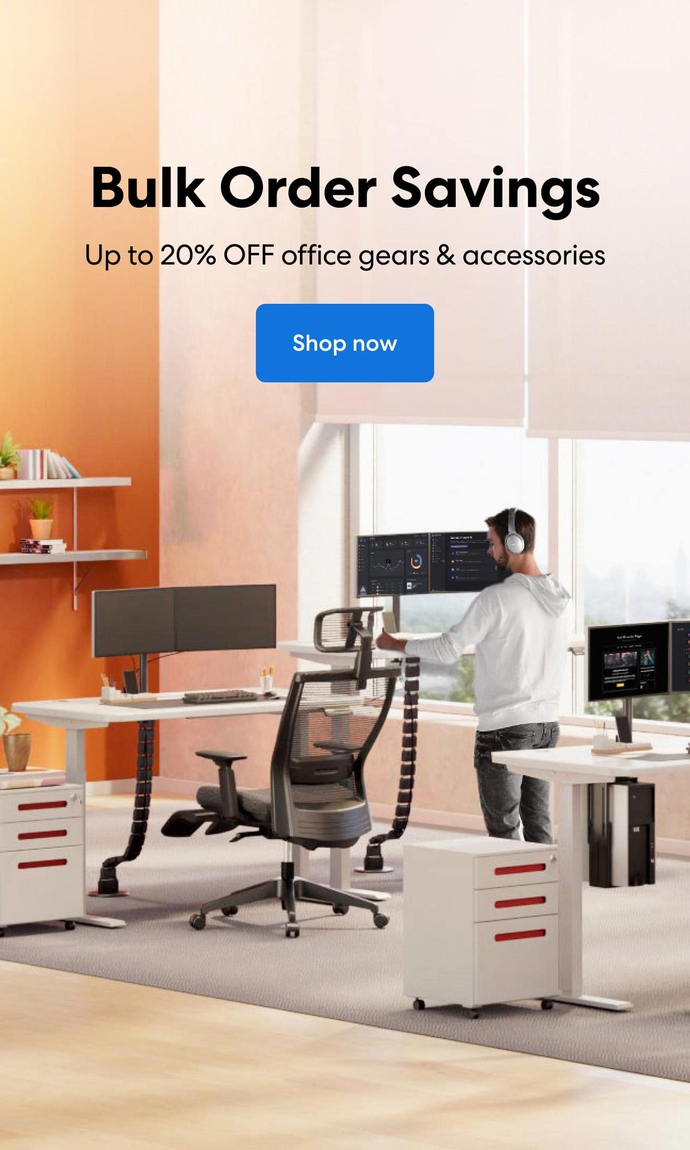 Subcribe newsletter and get $100 OFF.
Receive product updates, special offers, ergo tips, and inspiration form our team.