The benefits of movable office furniture are huge compared to a stationary office desk and chair. Especially for flexible work arrangements, hybrid offices, and home office setup, a portable computer cart as a workstation will keep you efficient, save you time, and provide you a change in work scenery once in a while; hence, you will find your energy levels more active than before.
A portable computer keyboard stand is also a modern alternative to a boring office table because the best portable monitor stands give you the benefit of moving freely and have a compact design, which is a must-have feature to create an ergonomic workstation setup. In this article, we will list the perks of using a portable computer cart desk on wheels and the best portable computer workstation cart for office use.
What is a Portable Computer Cart?
A portable computer cart is a workstation on wheels. The wheels are joined to allow a quick movement of the workstation; hence the employees can move with their laptops, work gadgets, and accessories. These carts also come with storage options to store gadgets or other stationery items. Mobile computer carts are helpful in active workplaces where there is a lot of different team collaboration. They save time and prevent employees from carrying all their stuff from one place to another, saving them trouble.
Benefits of a Portable Computer Cart
Any good and smart workplace consults and implements multiple solutions to improve the efficiency and satisfaction of employees in the workplace. Because they know these two factors are the driving force behind any organization to success. While focusing on the wellness of employees is mainly considered to be mental, in an office space, physical aspects play a lot greater role than one can imagine.
Such as the choice of essential office furniture is proven to be highly imperative in defining an employee's comfort level. Here are our top reasons to choose an ergonomic mobile computer cart in a workplace.
Improves Productivity
 A transportable computer station boosts employee productivity by allowing them to complete more activities in less time. Unlike a permanent computer station, a mobile computer station can be wheeled around the shop or factory floor so that it is always in the most convenient spot. A mobile computer station boosts productivity by making it easier for staff to complete their assigned responsibilities.
Forget the Cable Clutter
We all know what a huge pain is to be greeted by cable clutter and have to sort out your wires multiple times a day. A professional movable computer cart can help you get rid of that. A mobile computer station tackles this problem by eliminating the requirement for the main connection by employing a rechargeable power pack. No wires are needed to connect components like the monitor and keyboard because they are incorporated within the transportable computer station.
Efficient Storage Option
If each time you need a file or stationery items, and you are walking feet away to get from another table or a locker, you are likely wasting a lot of time when seen in the bigger picture. This is where a movable cart with storage options comes to work.
These carts have tiny to spacious storage shelves underneath, not increasing the overall square footage but providing an easy-to-reach close storage solution. You can keep all the essentials nearby and avoid getting up each time you need an important work accessory.
Saves Time
When people perform efficiently, they can provide the most value to the company through their hard work and productive energy. Walking back and forth to fixed stations is a significant waste of time and energy; therefore, using a mobile computer station should be on your list of methods to make your company more efficient.
Our Best Picks for a Portable Computer Stand For Laptop
Rolling computer desks have to be swift, stable, and reliable in the long run. Our top picks for the best portable computer stand for an office setup.
1. Height Adjustable Rolling Desk
The height-adjustable rolling stand-up desk from autonomous is reasonably priced with many wonderful features. It is compact, offers plenty of storage, and is fully ergonomic for day-to-day use. The height adjustability allows you to adjust each platform individually; hence you can set the lower storage shelves as needed and elevate and lower the screen level. The rolling desk has smooth wheels and lockable wheel casters; it also has a weight capacity of 132 pounds which is enough for a large monitor screen and a few accessories.
2. Electric Standing Desk
If you don't like the design and construction of old-school rolling desks, then this electric mobile standing desk from autonomous is a stylish workstation. It has a separate platform for your screen and a slightly lower platform for your keyboard and other accessories. The workstation has unique style legs, making it compact in design and easy to move. The lower platform is height adjustable, and the whole workstation can move with the help of electrically powered motors.
3. Retractable Keyboard Mobile Standing Desk
This mobile standing desk with a wonderful addition of a retractable keyboard is one of the most affordable movable computer carts. It has a weight capacity of 99 pounds, offers height adjustability from 35 to 50 inches, and has separate trays for the screen and the keyboard. The retractable keyboard makes it an ergonomic and compact workstation that can be used when needed and slid back when done.
4. Mobile Cart with Monitor Mount
When you buy this mobile computer cart with a monitor mount, you won't need any other accessory or storage shelf because this movable cart is a whole solution. It has a maximum height of 70 inches, a separate keyboard tray, and a CPU shelf. The keyboard tray is wide enough for your keyboard and a mouse and sturdy enough to hold a mechanical keyboard easily. The mobile cart comes with a ten-year warranty and offers a 360 degrees tilt and rotation.
5. Rolling Computer Workstation
This rolling computer workstation, by mount it, has a total weight capacity of 132 pounds which is divided into individual shelves as per 33 pounds per shelf. You can adjust the top shelf from a minimum height of 37 inches to a maximum of 54 inches. The rolling computer workstation is available in two shiny colors, black, and silver, and it also comes with a ten-year-long warranty.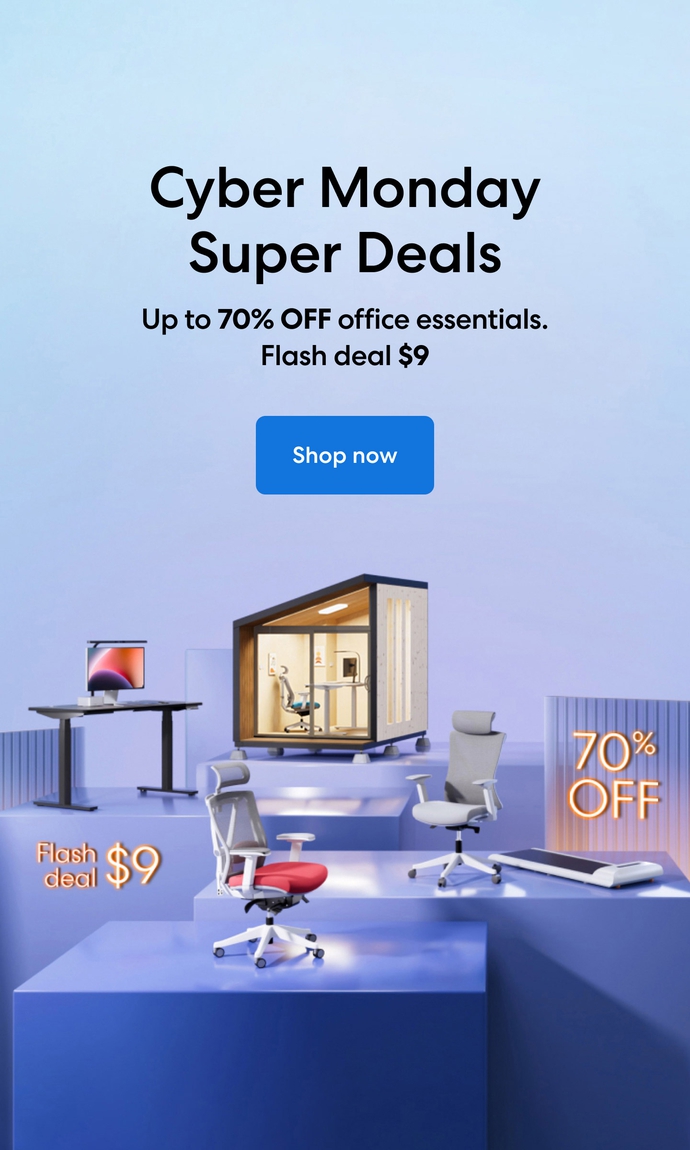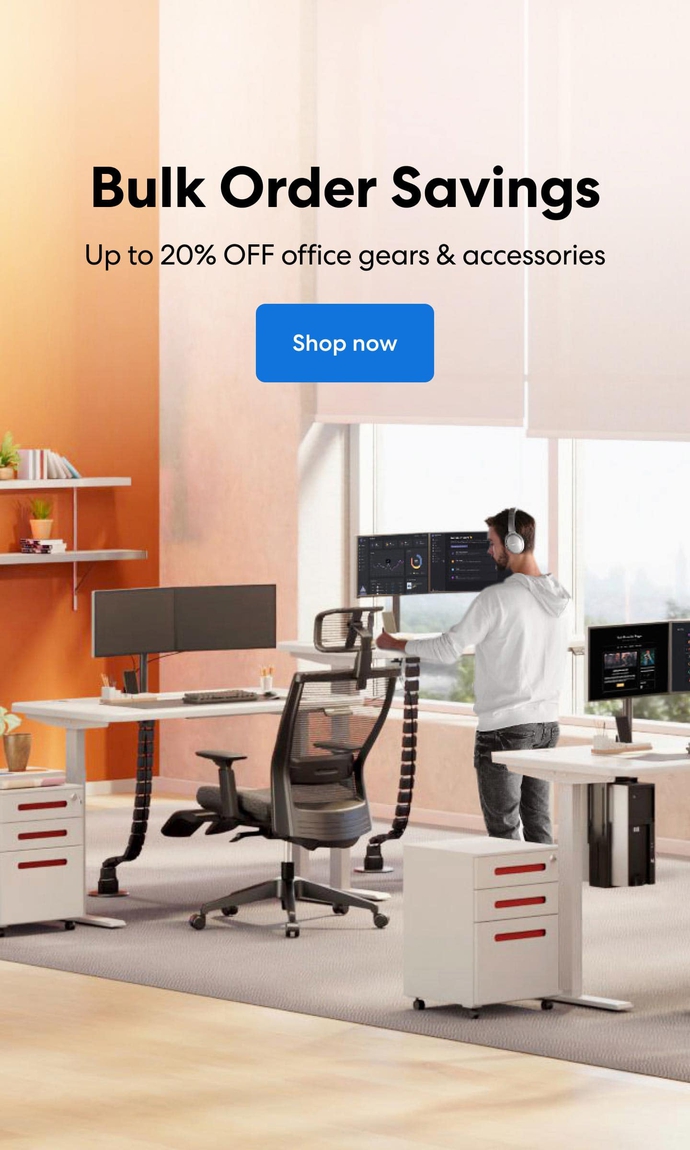 Subcribe newsletter and get $100 OFF.
Receive product updates, special offers, ergo tips, and inspiration form our team.