Workplace Inspiration
Prefab Garden Office: Move Your Work from Home Space Outside

Autonomous
|
Jan 7, 2022
1,685 Views
How does the idea of a prefab garden office sound to you? The chances are that you haven't even considered it before, though it could revolutionize the way you work from home going forward. 
Their advent of remote work has introduced a tremendous level of convenience, allowing people to be as productive as ever without leaving the comfort of their homes. At least, that's the intention. 
While working from home makes for a more comfortable experience, output tends to suffer because of the relaxation associated with such a familiar environment. If you're working from your bed, and your favorite video games or shows are around you, you may find it hard to concentrate long enough to get some work done. 
Additionally, your work-life balance is probably being thrown off because your personal space and your workspace become one. Therefore, the lines get blurred, and you may find yourself doing a lot of work when you should be having some down time. 
Therefore, the idea of a prefab office pod is a good one. Throughout your reading here, not only do you get to understand why, but you also get to familiarize yourself with some very stellar options on the market. 
Upon purchase, you can use a backyard office pod to take advantage of the best parts of remote work and operating from a traditional office. Do you like the way that prospect sounds? 
Why Get a Prefab Office for Your Garden Instead of Building a New One?
As you decide to populate your backyard or garden with a home office pod, you have a very crucial decision to make. Are you going to purchase one that is already prebuilt, or do you intend on building one? 
The latter option is pretty much impossible if you don't have the carpenter skill set. However, you can hire someone who does, which leads to its being built based on your specifications. 
You could say that intense customization is one of the overarching benefits of building the office from scratch. Certainly, you don't have to conform to a manufacturer's design, which means you can express your artistic vision. 
Unfortunately, the DIY method is susceptible to the greatest number of errors. Remember that the manufactured product is completed by a whole team of experienced people. Depending on the supplier, there is also likely a quality assurance process designed to ensure optimal functionality at each phase of the design. 
You also tend to find that certain necessities, such as power facilities are built into a prefab backyard pod, which saves you quite a bit of effort. 
Another consideration is that you may have opted to build a prefab garden office on your own to avoid needing a permit based on where you are. Note, however, that the small footprint that is typically synonymous with a prefab office shed often means those designs also have no permit requirements. 
The list of advantages of a prefab garden studio alluded to here is not exhaustive, meaning that if you look hard enough there are quite a few more items to discuss. You would be doing yourself and your output a huge favor by opting to have one of these prefabricated garden offices designs set up in your home. 
Some Prefab Garden Office Products to Consider
1. Autonomous Pod
Autonomous is well-known for its office furniture designs and accessories that help you to bring your workspace together. However, things are taken one step further here by providing you with the office structure too! This is where you meet the Autonomous Pod. 
First, it's not just brought to you, but it's also installed on your behalf by an expert team. Note that necessities you would need, including electricity facilities, are already taken care of. 
The design stands on a base that's adjustable at six points, allowing for tremendous support for uneven terrain. The build is weatherproof, so there's no need for you to worry about its exposure to the elements. 
One standout offering that you are likely going to be excited about is that you can book an Autonomous Pod tour to try this incredible prefab garden office before you buy it. 
When you do so, you're allocated an hour to sit, get some work done, and drink in the experience. During this trial period, you are also provided with an Autonomous SmartDesk and ErgoChair combo to help you work in comfort in this prefabricated garden office. 
If you are not familiar with the Autonomous line of products and what they can do for your work life, this is a great time to get hands-on with them. 
It gets better too! Suppose you are interested in buying the SmartDesk and ErgoChair along with your order of an Autonomous Pod? It sounds like you should be eligible for some kind of discount, right? 
Well, instead of going with the Autonomous Pod for your prefab backyard office, you can get the Autonomous WorkPod instead. This one is bundled with the marvelous pieces of modern office furniture, so the only thing you need to concern yourself with at that point is your furniture.  
2. Igloo Pod
You don't have to be too descriptive to let anyone in on what something called an "Igloo Pod" would look like. It's very much what you are imagining, but it's more beautiful than you probably thought. 
While there are several spherical prefab garden office designs, this dome-like option still manages to be unique. It's transparent, so you have a great view of the outside, should you choose to enjoy it. 
Naturally, people want prefabricated garden offices that are conducive to a comfortable workspace and that don't feel too cluttered. If you fall into that camp, then the Igloo Pod is perfect for you since it is incredibly spacious on the inside. 
You could easily fit two whole workstations in it, or even a large table surrounded by as many as eight persons.  
The frameless design is also resistant to the elements, so don't get the wrong idea that it's made of glass and is going to shatter easily. 
3. QualitySheds Studio Shed
There is a lot to get excited about where QualitySheds' attempt at a prefab garden studio is concerned. However, undoubtedly the most impressive thing about the brand is its customization. 
You would be surprised at how many visually distinct designs fall under this umbrella. It's a good approach by the manufacturer since people always want to ensure that a prefab garden office fits into their existing aesthetic. 
In most cases, the garden or backyard already existed, so how would you be expected to tailor it to the prefab office shed?  
Thanks to the vast array of options that QualitySheds is willing to give you in terms of size and visual choices, you can ensure that your structure fits in seamlessly. 
The build quality is also nothing to turn up your nose at, as the structures are weatherproof and partially impact-proof too! 
4. Rolling Prefab House
You could say that including this one on the list is cheating in a sense, since it's not the kind of prefab backyard office that you can easily get from a manufacturer. Technically speaking, it almost falls under the DIY side of the spectrum since you'd have to either build it or get it built on your behalf. 
So, why is it on this list? Well, while you would have a lot of manual input with this one, it's not the typical DIY build that you are completely responsible for from design to implementation and beyond. In this case, the design is already there for you. 
The Rolling Prefab House is the result of a college project which is very ingenious when you think of the intention. The design is cylindrical, and it lays horizontally. Inside, there are a couple of structures mounted against the walls. 
Depending on the orientation, you could be laying on what is akin to a bed or sitting up and getting some work done. All you would need to do is get your hands on the original design and expand on it for your needs. 
5. Tetra Shed
This is yet another prefab garden office with an already established design that you would not necessarily be able to buy from a manufacturer. The difference is that this one was never a college project.
You may say that the Tetra Shed is very oddly shaped. That assessment would not be too far off the mark, but there is a reason for it. Technically, this design is built for daisy-chaining. 
In other words, when multiple units are built, they can fit adjacently as puzzle pieces would. Now, this only matters to you if you plan on building multiple Tetra Sheds in your garden or backyard, which is very unlikely. 
6. Professional-ii Garden Home Office
Now, it's time to step to the side of what you would traditionally call a prefab garden office. The Professional-ii garden Home Office is one of the most elegant designs you are ever going to lay your eyes on. Nevertheless, it's incredibly simple, as elegant as it appears. 
While it makes for excellent and productive office space, some decide to use it as a pool house instead since it complements that aesthetic so well. 
It's internally spacious, so much so that you can accommodate two separate workstations very easily. 
Meet the Autonomous GamePod
As a gamer, your requirements may be slightly different from someone who is looking for a space for work. Many people game in their home offices, but they would certainly opt for a game room if they could afford to set one up. 
So, what if you could have a structure that rivals an office backyard shed but is dedicated to your gaming needs? Furthermore, what if that structure came fully equipped and the only thing you needed to provide was yourself and the video games you want to play? 
If that sounds appealing to you, then you may want to have a look at the phenomenal Autonomous GamePod. This is the definitive isolated experience for those who want to game free from restrictions. 
Distractions in the home can be just as detrimental to your video games (especially those of the multiplayer variety) as they can be to getting work done. 
The Autonomous GamePod provides a dedicated and tailored space for your gaming. It's bundled with all the gaming gear you need, including a gaming PC (a collaboration between Autonomous and Artesian Builds that is capable of taking on the newest of AAA titles), an Autonomous SmartDesk Pro, and an Autonomous ErgoChair Pro. 
You may be wondering what's in the PC, which is an important consideration to have for this kind of application. First, your monitor is a Pixio PXC327 32-inch FreeSync-enabled, 1440p curved monitor that boasts 165 Hz refresh rates. 
As far as the rig goes, you're getting a spacious chassis that boasts tempered glass side and front panels, an Intel i7 or AMD R7 CPU, RTX 3070 GPU, 32 GB of DDR4 RAM at 3200 MHz, and a 2TB M.2 drive. Additionally, there is a Wi-Fi card and support for Gigabit Ethernet, as well as nine adjustable RGB fans that provide an aesthetic flair. 
Final Remarks
At this point, you should acutely understand the relevance of an outdoor office pod as a remote worker. Even if it were something that you never thought possible, you should now have the insight to realize the importance of being able to separate personal and corporate concerns even when you are in your workspace. 
Beyond knowing the advantages, you may also have needed some inspiration to make a solid prefab garden office choice. So, there were also some stellar options provided above that you can evaluate to see which one matches your workspace the best. 
Remember when making choices such as these that you cannot allow objectivity to decide on your behalf. Instead, you should evaluate the merits of each model and their appropriateness for your work needs. 
You are the one that must function within the space, meaning you get to selfishly ensure that as many features as possible are tailored to you. So, why not take advantage of that?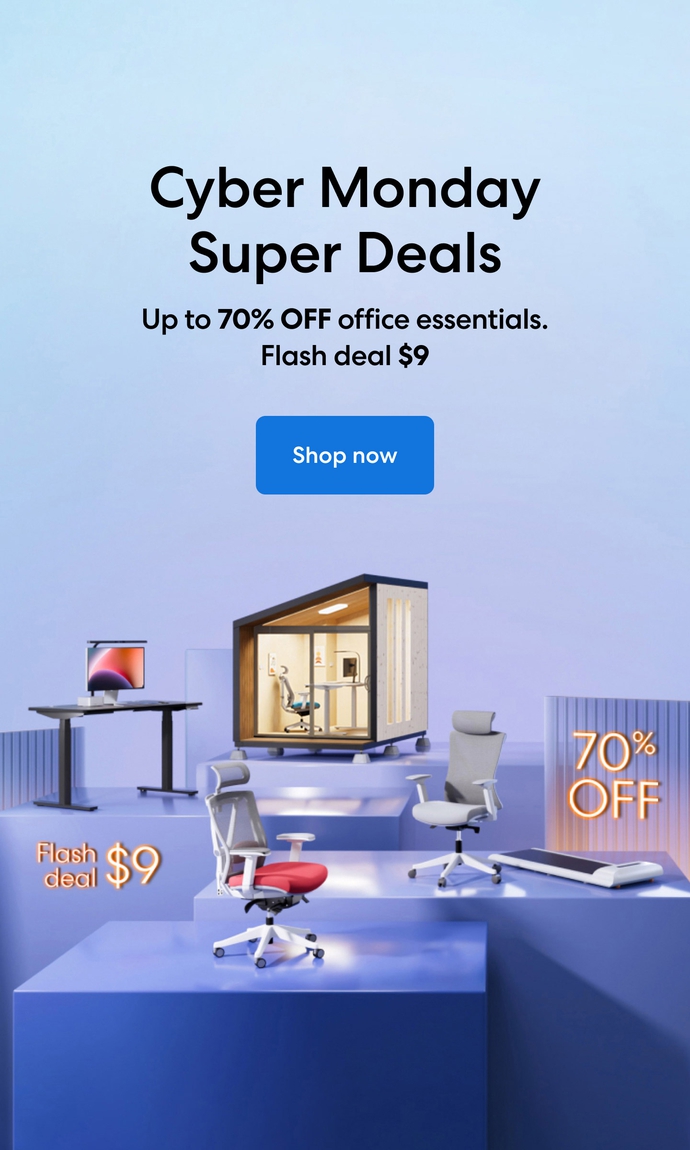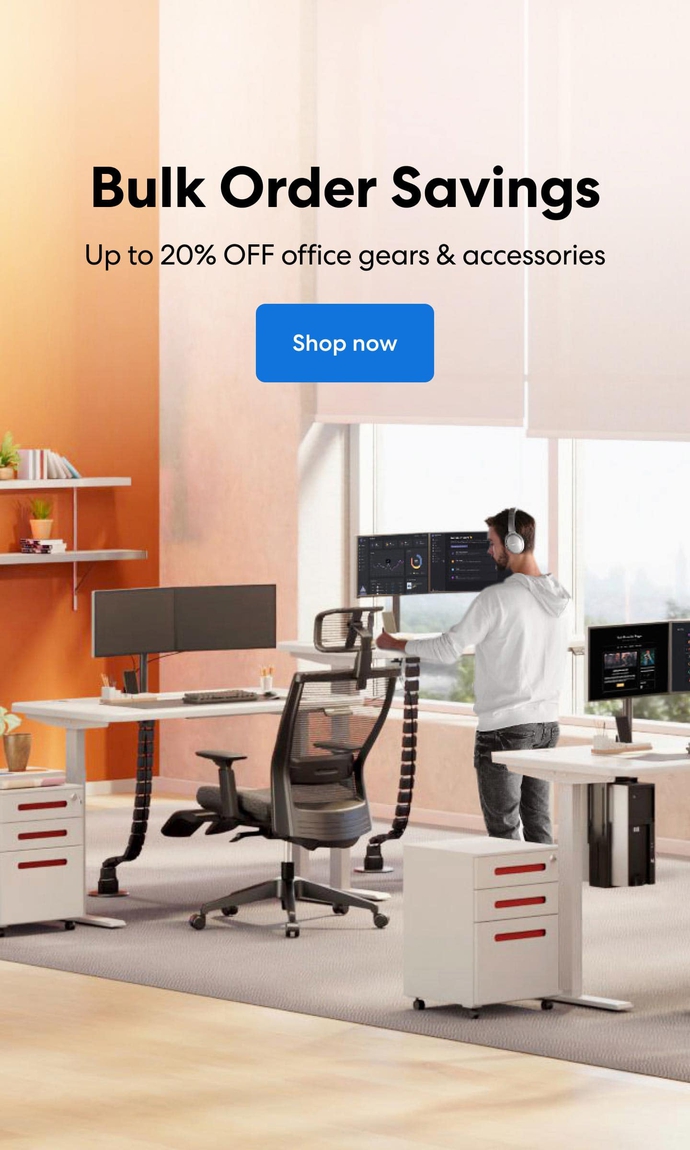 Subcribe newsletter and get $100 OFF.
Receive product updates, special offers, ergo tips, and inspiration form our team.