Wooden tables are prone to scratches and stains, mostly the ones that have multipurpose use. In any mundane situation, one can experience scratches in the wooden tabletops. The quality wooden table would last for a lifetime. But even these high-quality wooden tables are susceptible to stains and scratches. Therefore the question arises how to protect wood table tops? One needs to take proper care of these tables. While you purchase one wooden table, it is always a good idea to ask for the special care and cleaning that your table needs.
However, one can still go through these tips to save their wooden tables from scratches. 
Tips to protect wood table tops from scratch
Here are some tips for your to know how to protect wood table top!
Avoid mistreating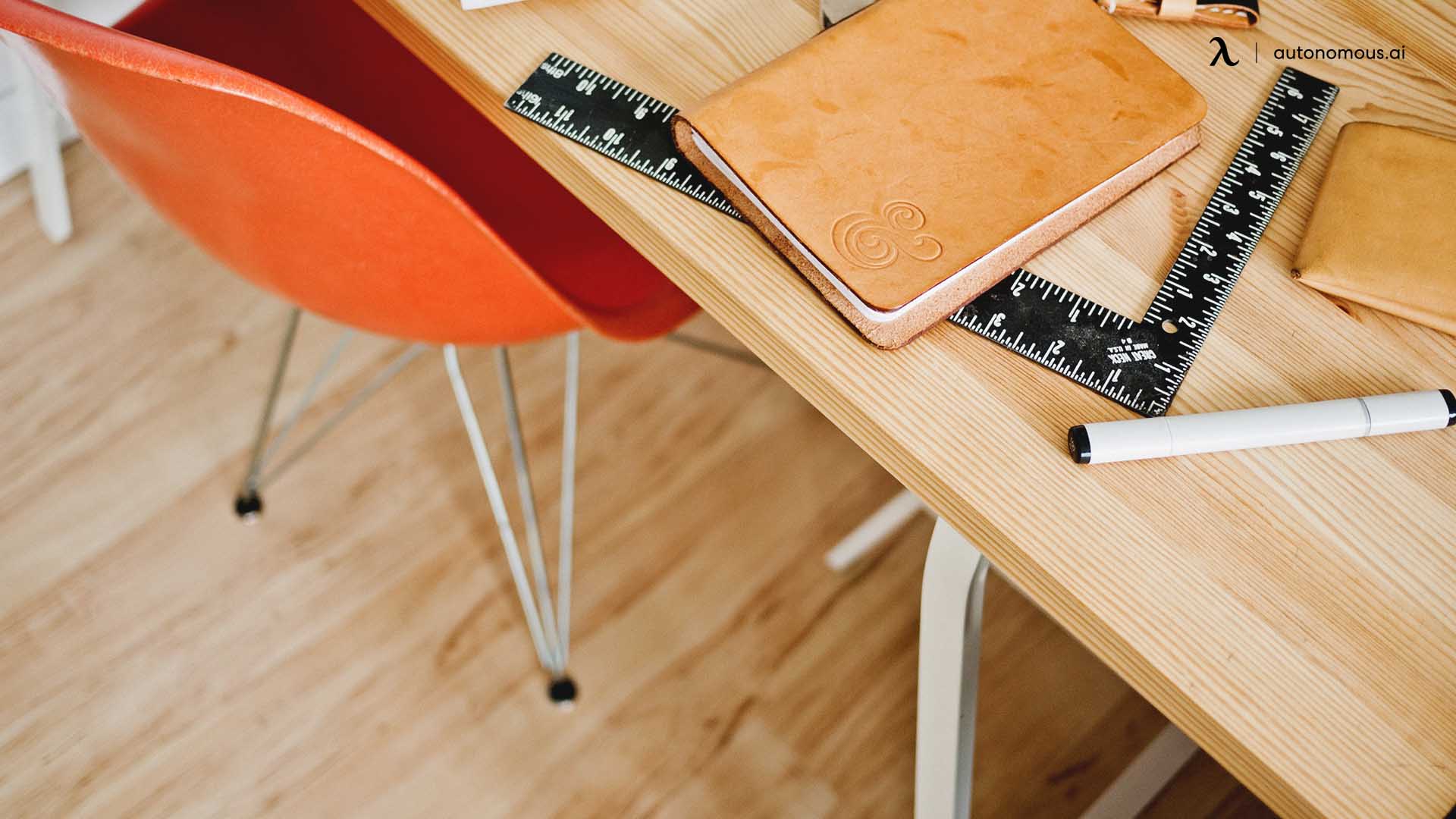 It is a common problem that leads to scratches on the office tabletop. One should avoid any heat damage by covering a desk surface while using the table for eating food. In addition, you can incorporate the use of decorative tablecloths and placemats to protect the table from spills and food. 
Avoid environmental pollution
Environmental factors like heat and sunlight can create massive effects on the wooden table. Ensure that you don't place your wooden furniture in front of any fireplace, vents for uncovered windows. External elements can also cause scratches on your custom painted tabletop. Therefore it is wise to avoid placing your wooden tables in such places. 
Dust more often
Everyone feels lethargic to dust. But it is one of the best ways to avoid scratches on your tabletop. Of course, you can use soft clothes like cotton or microfiber to avoid any damage.
Keep your table clean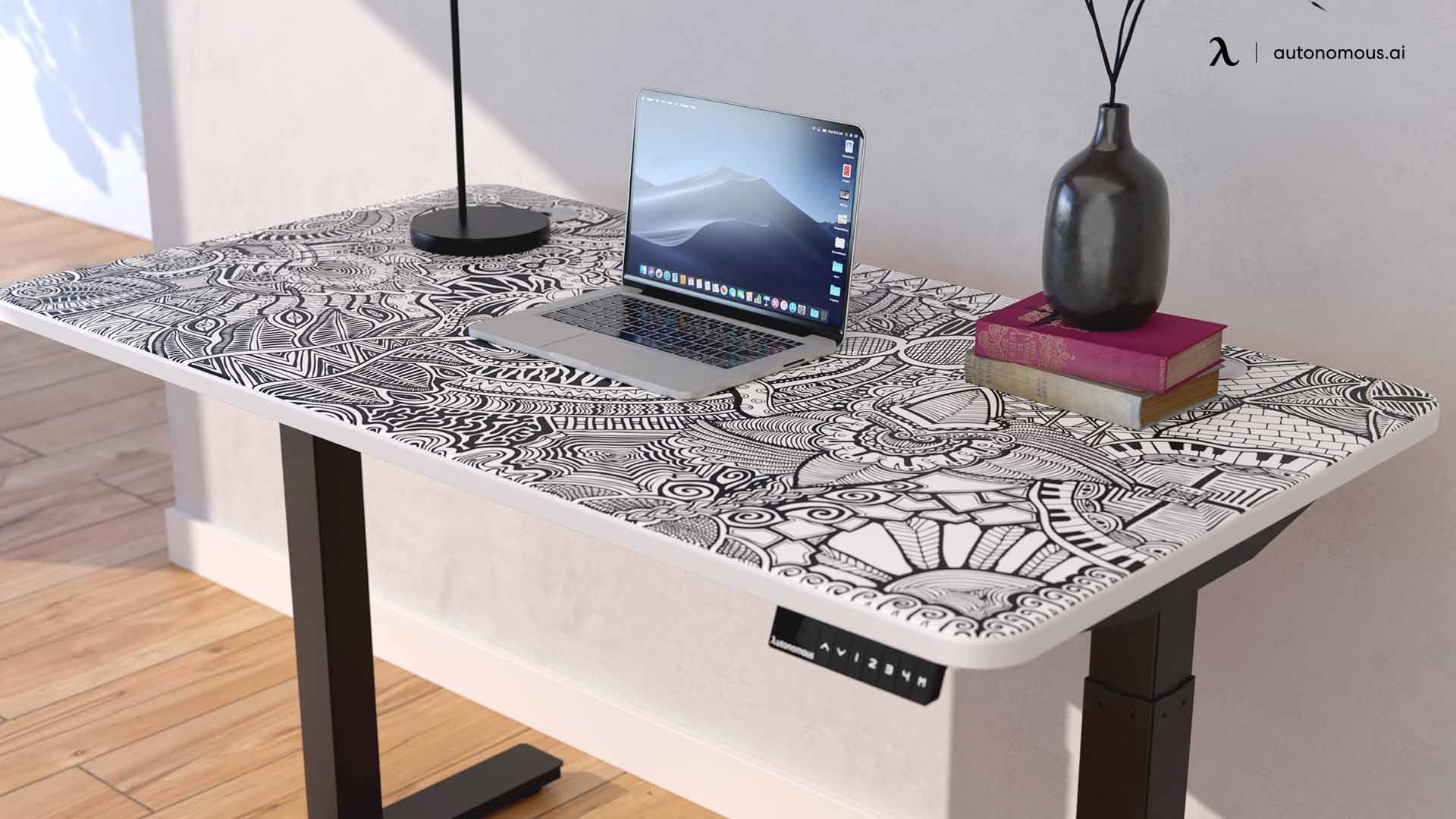 Sometimes to take proper care of your tabletop dusting is not enough. If you find any scratch areas or spots, you can use mild wash detergent to cleanse the area. Once you clean it, make sure that you use a soft dry cloth to wipe it out immediately. 
Remove tough stains
Despite your best efforts, some scratches and marks are inevitable. However, you can use various techniques to pull off these marks. For example, for crayon marks, you can apply mayonnaise before cleaning with a damp cloth.
Re-oil or re-wax whenever needed
Re-oil your furniture when you feel it dry. However, you can re-wax it depending on the finish and need. Make sure that you don't set the wax for more than 20 minutes. Re-oiling and re-waxing can provide a smooth feel to your table.
Use custom table pads
Using table top protectors for wood is one of the best ways to prevent your wooden table from any scratches. You can use some desk pads to cover your table top. It provides comprehensive protection while being attractive and effective. 
Taking care of your wooden table is not a tough job. But indeed, it's a time-consuming one. However, after the effort that you provide, you get the reward of having beautiful wooden furniture. Nowadays, to save you from such toil, most table manufacturing companies introduce scratch-resistant wooden tables.  
Some of the top scratch-resistant wooden tables that have multipurpose use
Besides knowing how to protect wood table top, you should get more information about the products that help you less concern about the scratch.
1. SmartDesk Surface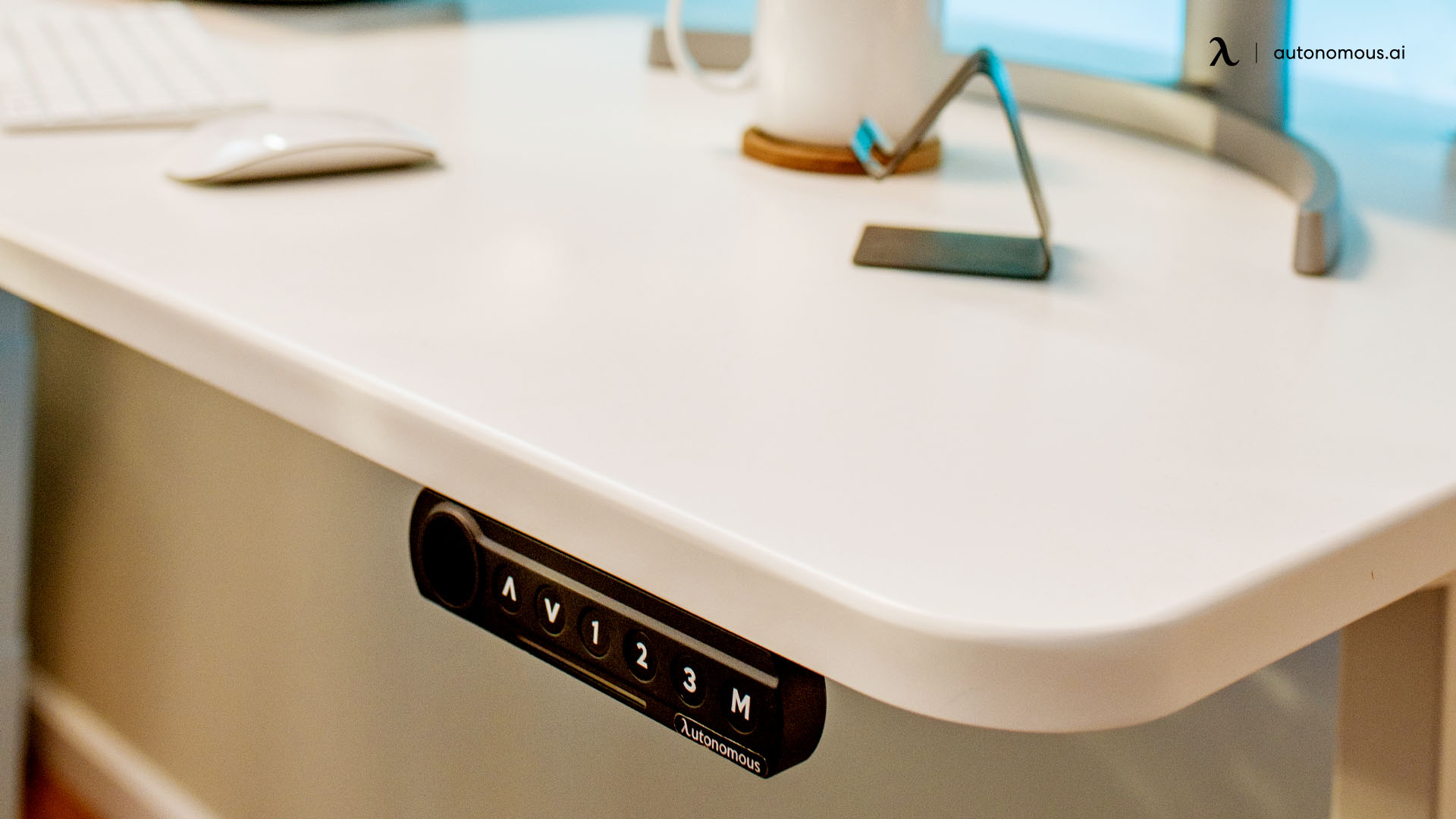 One can avail of this UV resistance and scratch-protected tabletop in standard or matte finishes. There would be no question about the durability of this smart desk. You can run the device cables through the grommets. It creates a clean look which helps the user to prevent any scratches.
2. SmartDesk Corner
If you want a bigger space, then the SmartDesk Corner is the best option for you. You can also use a desk pad to cover the desk surface. The flexibility of this table, however, is unquestionable. It can efficiently lift 400 pounds of weight. 
3. SmartDesk Duo
SmartDesk Duo contains practical features for shared spaces. For example, one can use desk pads for wood desks to protect the top from scratches. However, you can independently adjust this table from 29.4 inches to 48 inches.
4. SmartDesk - Color me rainbow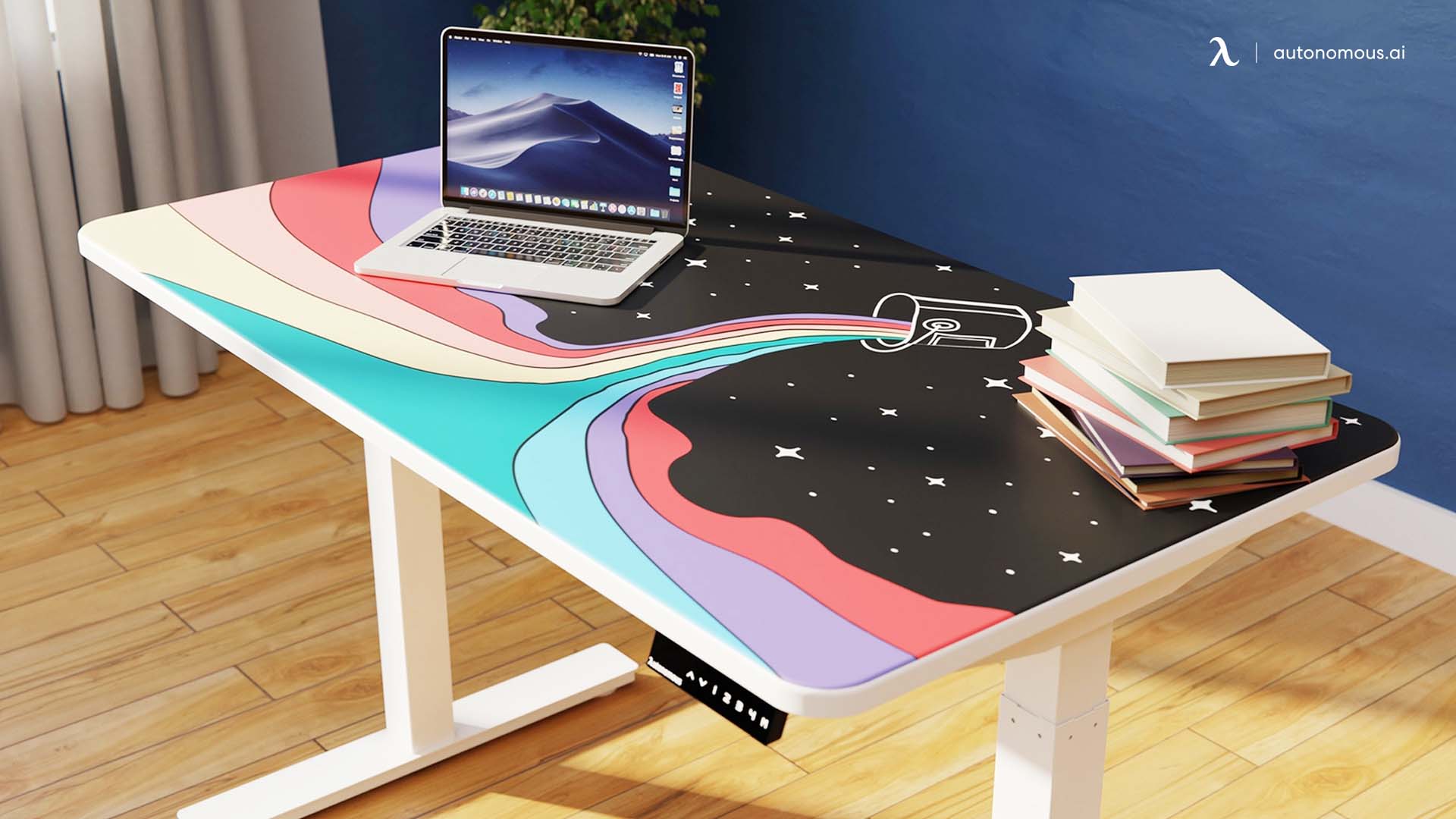 You can show your individuality with this tabletop. The vibrant and colorful print of SmartDesk - Color me rainbow can enlighten the mood of every user using this table. Furthermore, the scratch-resistant top and the ultraviolet printing technique of this table would provide every user the convenience of using the table. In addition, it contains very simple controls that provide the user with greater convenience. 
With the application of a desk pad, one can prevent scratches from the tabletop. The eco-friendly and stylish cork desk pad comes to your convenience while looking for a scratch-resistant tabletop.  
5. Cork Desk Pad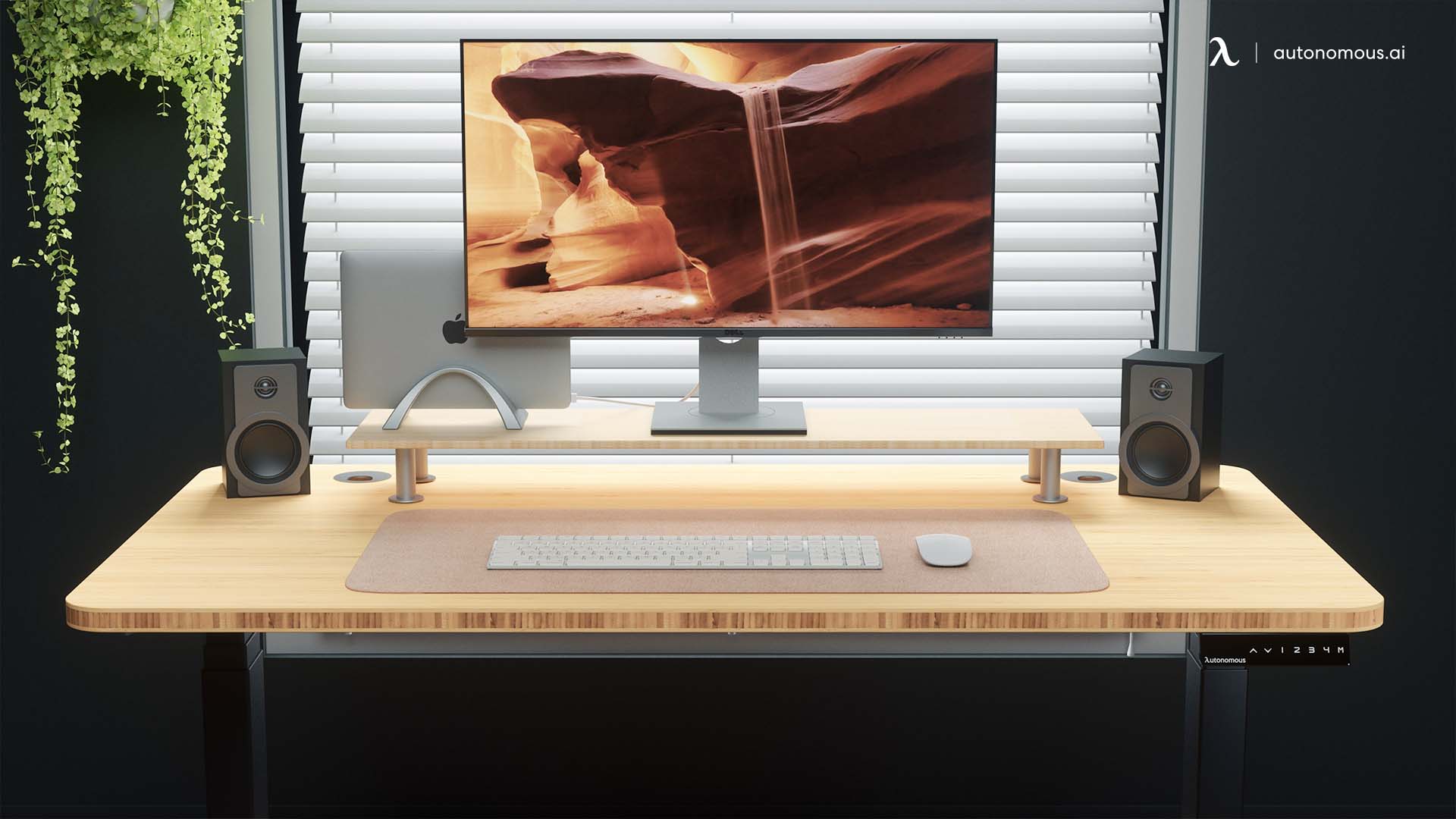 The natural cork fabrication of this tabletop desk pad is made of shavings. These are the cork oak tree shavings that the company recycled to create this desk pad. However, one would not question the eco-friendliness of the tabletop desk pad. As when the cork gets harvested, it doesn't produce any harm to the tree. Instead, it is seen that harvesting the cork from the tree extends the lifespan of the tree.
Moreover, the harvested cork shavings are dried as a thin layer by pressing them into a dry and thin layer. These are then fused to a polyester backing. It creates the most robust yet flexible sheet. You must take proper care to increase the longevity of this cork desk pad. Also, wipe the pad with damp clothes to remove any tough stain. Keep your pad away from liquids like coffee, water, tea, and coke. Since the manufacturers craft the desk pad from every natural material, if you don't take proper care of this, you might ruin the texture and color of the pad.
It creates an ideal protective layer for your wooden deck. You can use this for daily work as it supports the mouse performance quite well. These desk pads for wood desks are not only strong but also pliable. You would have a comforting feeling while you touch this desktop. Most importantly, you can get a warranty on the cork desk pad for six months against any manufacturing defects. 
Conclusion
During the lockdown period, most of us have shifted our office at home. So naturally, it increased the urge to have a wooden office table. The list given in this article shows the guide of how to protect wood table top and some of the best wooden tables with smart features. You should also follow the tips to save your tabletop or standing desk from any scratches.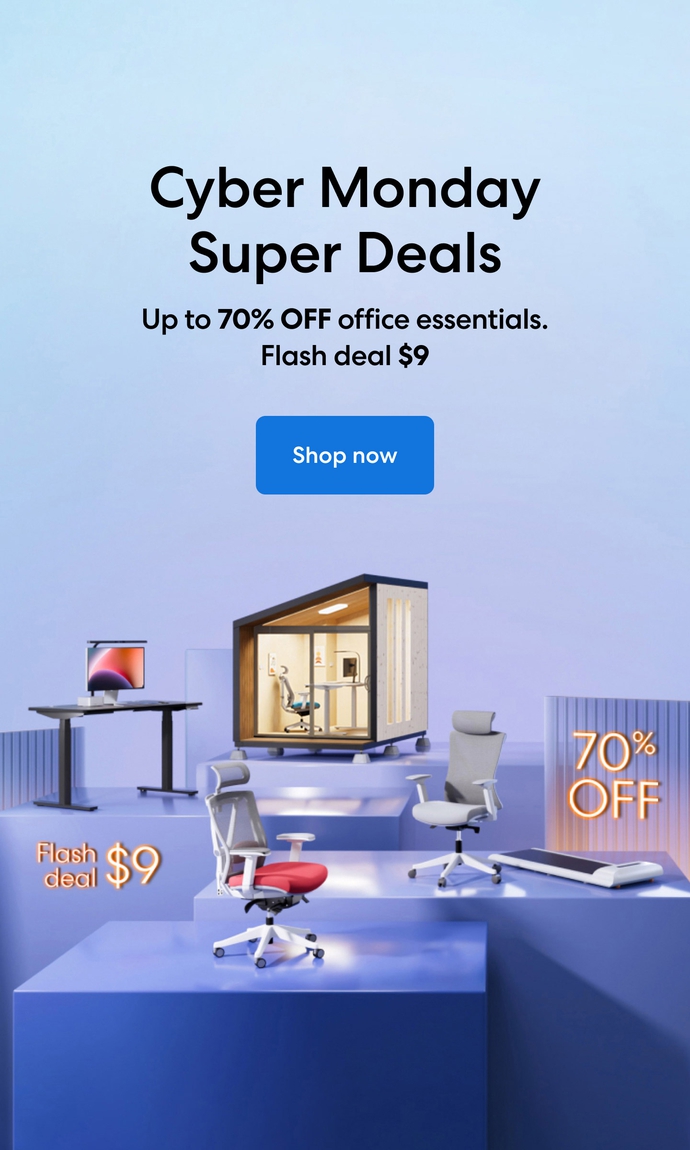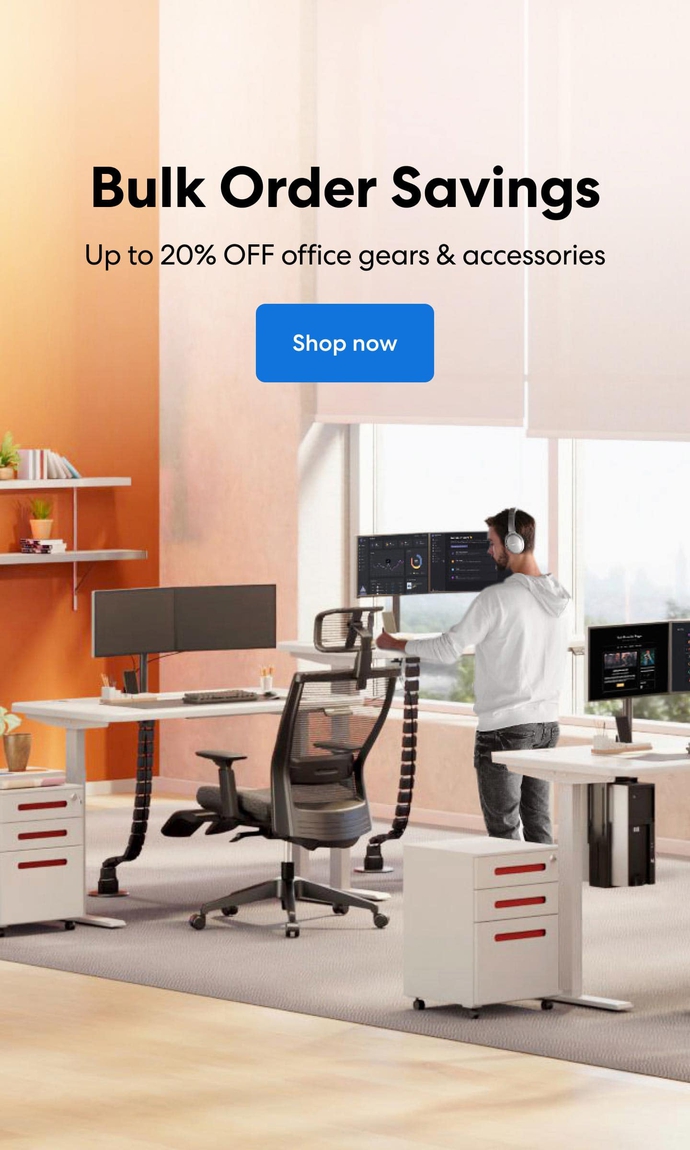 Subcribe newsletter and get $100 OFF.
Receive product updates, special offers, ergo tips, and inspiration form our team.