A keyboard is the primary connection to your computer and is the most-touched component. The best gaming keyboard has a faster response time with tactile feedback for one to stay on top of their game. 
Furthermore, the unit must also be comfortable for extended gaming sessions and with a wonderful design to match your space. Regardless of your game, you need a unit that will give you a smooth experience. 
To make the shopping process easier for you, check out our recommended best gaming keyboards we've listed below.
20 Best Gaming Keyboards Reviews
1. Cloud Nine ErgoTKL Split Mechanical Keyboard
With fully backlit keys, this unit makes it easy to use even in low light. It has a premium CHERRY MX (Brown) RGB mechanical switch that you can customize using the 19 inbuilt backlit patterns and colors. 
Boost your experience using the Cloud Nine keyboard's hotkeys to cut, paste, or select all. A handy app on your mobile or tablet allows customizing functions, including extra M keys for custom tasks. 
Whether you prefer standing or sitting, this unit's got you covered. Its 0°/4°/7° forward tilt guarantees palm support regardless of your position throughout the day. Using this best gaming keyboard will mark the end of tired shoulders, sore wrists, or discomfort.
2. Matias Ergonomic Keyboard for PC
Enjoy more comfy typing using the Matias Ergo Pro keyboard. Its preset shortcuts allow customizing your work experience. You don't need additional software to personalize the functions. 
Use this keyboard without disturbing others, thanks to its quiet-click mechanical switches. Its palm supports with premium bonded Lycra gel and keycaps with laser-etched sculpture allow faster and more comfortable typing.
3. Royal Kludge RK61 Wireless 60% Triple Mode Mechanical Keyboard
You can't go wrong with this RK61 mechanical keyboard for gaming and office for a neat desktop. Its swappable PCB allows for replacing three pins or five-pin switches to create your own design.
The first-generation triple-mode keyboard has a wireless mode using a Bluetooth 5.1 chipset. It also has a hassle-free 2.4GHZ dongle and wired mode using USB type C for a seamless connection. 
4. Royal Kludge Redragon K617 Fizz 60% Wired RGB Gaming Keyboard
Apart from the nice looking dual color design, the Redragon K617 is quiet and liner for a wonderful typing experience. You can have this mixed-color keyboard in white/pink or white/gray. Its RGB backlit palette has 16.8 million colors. 
The keyboard's mechanical red switches allow a smooth and linear travel distance of 2.0mm. Thanks to its slim and ultra-compact design, you get more room for mouse movement. Choose from 20 preset backlit modes to personalize your gaming sessions.
5. Royal Kludge RK ANNE PRO Mechanical Keyboard
The Anne Pro mechanical keyboard has a Gateron brown switch and double-shot keycaps. Enjoy enhanced Bluetooth 4.0 performance by pairing four groups quickly. The connection is stable and remains for up to eight hours. 
Personalize your sessions using the revamped Obinskit starter software to set the key layout, lighting, and creating macros. This best gaming keyboard with 61 keys has a compact and portable body to allow moving with it to work from anywhere. 
6. R-Go-Tools Split Ergonomic Keyboard, QWERTY (US), Black, Wired USB
Another split option on our list, the R-Go-Tools has two parts that you can place in a position where your hands are comfortable. The split unit keeps the shoulders natural and relaxed. 
Additionally, the thin design allows a relaxed and comfortable posture for the hands and wrists during gaming sessions. This lightweight keyboard has two parts making it so easy to fit in your laptop bag while on the go.
7. Royal Kludge Redragon K618 Horus Wireless RGB Mechanical Keyboard
This Redragon K618 wireless keyboard has an advanced, durable battery for prolonged use in wireless mode. The low battery indicator keeps the unit online always since you can't miss charging. 
Switch between Bluetooth mode, wired mode, and 2.4 GHz wireless mode. It saves and switches five devices simultaneously. This allows using this best gaming keyboard seamlessly with all devices in your home. 
Up to 20 preset vibrant modes for backlit are easily adjustable using FN + Ins. Adjusting the scroll section allows for customizing the brightness. The low-profile keycaps shorten the actuation distance. 
8. R-Go-Tools Ergonomic Break Compact Keyboard with LED Signals
The ergonomic compact keyboard limits reaching sideways to use it and the mouse. Its compact body allows taking it anywhere. A color signal alerts when to take a break. This thin unit with light keystrokes has a special scissor mechanism for effortless typing. 
It's made from 100% recyclable plastic and has a lifetime recycling guarantee. Connection requires a 1.5m USB cable to use the keyboard immediately. You can use it on a desktop, personal computer, or laptop, regardless of the operating system. 
9. Lamp Depot Foldable Bluetooth Keyboard
The pocket-size keyboard folds for use anytime, anywhere. You can use it on your mobile or tablet using Android or iOS. It has a standard size when unfolded with a smart sleep function to wake you up. 
Its auto turn on/off feature is power-saving and is backed by an elegant and sleek appearance. The unit is 5.1 Bluetooth compatible and folds to fit in your laptop bag or backpack for use on the go. 
10. Royal Kludge RK Mechanical Keyboard: Hot-swappable Switches
For long gaming sessions, you need this keyboard that has a high-capacity battery. You can use it for up to a week or 200 hours without charging. Only six to seven hours are enough to charge it fully. 
The good gaming keyboard has three connecting options: stable Bluetooth 5.1. Its hot-swap PCB makes replacing the three pins or five switches a breeze without any soldering issues.
11. Uncaged Ergonomics KM1 Wireless Keyboard and Mouse
If you prefer a keyboard-mouse combo, the KM1 is a worthy investment. The elegant set has wrist support for smooth typing using virtually silent keys. Spice up your gaming furniture with this colorful set that operates using one USB plug. 
This sleek and modern good gaming keyboard will optimize the ergonomics of your workstation. The mouse works seamlessly and perfectly fits in the hands. Its quiet click buttons and seamless scroll wheel don't disturb others. 
12. Compact Slim Ergonomic Wired-USB
This unit stands out for its minimal thickness with a flat body that offers relaxation for the hands. The wrist tendons are relieved, and blood flows smoothly in the hands. You can carry this gaming keyboard everywhere for its lightweight.
The keys have a scissor mechanism for light keystrokes and effortless typing. You can get this unit in white with a height adjuster underneath for improved blood circulation in the hands. 
13. Patriot Memory Viper V765
The unit is among the rare keyboards with Kailh Box White switches. This actuates much faster than green or blue switches because of the relatively reduced travel. Its keys are very responsive with a pleasant click sound. 
This full-size keyboard has an aluminum surface and tapered edges that give it a futuristic look. Its vibrant RGB keys have various light combinations. There's no need to download any software to access RGB effects. Another amazing feature of this good gaming keyboard is its media keys, usually on pricier options. It has dust and IP56 water resistance. 
14. Corsair K70 RGB TKL
This is the only wire-only keyboard on our list. The unit will save you money and give you high-performance gaming despite the cable management. Ergonomic kickstands and durable PBT keycaps back its hard plastic body. 
The keyboard offers millisecond latency for an immersive gaming experience. You can get this best keyboard for gaming with either a Cherry MX red switch or Cherry MX speed distance. Regardless of your option, you'll enjoy a short actuation distance and pressing a key will feel like an extension of your finger.
15. SteelSeries Apex Pro Mini Wireless
This wireless unit is compact with adjustable pre-travel distance to personalize the position of your key presses. Customizing each key is possible for instant actuation during competitive gaming and longer pre-travel distance when typing. 
Apex Pro Mini has OmniPoint 2.0 switches for programming two inputs using one key press to save time during FPS games. On the flip side, the various features on this best keyboard for gaming drain the battery, making it last about 30 to 40 hours. 
16. Logitech G715
Instead of having an aggressive black or gray color, this keyboard stands out for its matte white with lilac-colored keys. To complement its soft aesthetic, it has a frosted RGB lighting strip displaying color with a more pastel tone. The cloud-shaped wrist rest allows comfortable sessions. 
Enjoy fantastic gaming and amazingly low latency with this unit. You can wirelessly use the keyboard using a USB-A to USB-C cable or a USB receiver. Expect no noticeable delays when using this gaming keyboard. 
17. Razer Huntsman Tournament Edition
This is another best mechanical keyboard for gaming for your consideration. This gamer's keyboard is ideal for even the most recent game releases. Despite not offering various customization features, it has linear Razer optical switches. These have feather-light actuation backed by very short pre-travel distances for very sensitive key presses. 
On the flip side, be mindful of finger placement while gaming to avoid accidentally registering a keystroke. This unit has exceptionally low latency at a millisecond.
18. Cloud Nine C989 ErgoFS
This split keyboard has all the features you want for immersive gaming experiences. The unit has a reprogrammable non-Windows key replacement for adjusting its wide split design. Its mechanical switches include linear, tactile, or clicky from Cherry. 
The large-sized unit needs enough room and allows only one tenting angle. When looking for the best mechanical gaming keyboard to take your gaming to the next level, you can't go wrong with the C989.
19. Razer BlackWidow V3 Pro
Among the best wireless units on the market, the BlackWidow V3 has four onboard memory profiles. Connection to the computer is through the 2.4 GHz dongle or Bluetooth, which connects up to three computers simultaneously. 
You get up to 25 hours with RGB in power-saving mode, which kicks in at 3%. If you don't plug in, the unit will start acting wonky. The best mechanical gaming keyboard is a premium choice for all sessions. 
20. Asus ROG Strix Flare II Animate
When it comes to a keyboard with a dot matrix LED, this unit is an affordable option. It has sound-dampening foam and hot swap PCB covering all the bases. You can get this unit with Asus' red (linear), blue (clicky) or brown (tactile) switches.
Invest in this durable keyboard because of its double-shot PBT keycaps with an aluminum plate. This unit also has dedicated media keys, including a volume wheel and wrist rest with cushioning. 
AniMe Matrix lighting displays custom gifs or images in the upper right corner. This can even integrate with your game to reveal in-game reactions that appeal to novice and pro gamers. 
What Are the Considerations for Choosing the Best Gaming Keyboard?
Here's a quick guide to the considerations before buying a gamer's keyboard. 
Type of Switch
A good gaming keyboard usually comes with different switches that determine the feel and sound of every key press. The choice of switch depends on the purpose of the unit. Linear switches are the best choice for gaming for being smooth and consistent. 
Keyboard Size
Gaming keyboards come in various sizes, including full-sized with 104 keys, TKL with 87 keys and 60% with 68 keys. A compact unit will leave enough room for mouse movement, PC accessories, and a more ergonomic gaming posture. 
Mechanical vs. Non-mechanical Units
The best mechanical keyboard for gaming has switches that allow tactile feedback with the precision and accuracy necessary for a wonderful experience. Non-mechanical switches feel gummy and unresponsive. 
RGB Lighting
Keyboards for gamers come with different RGB lighting. The RBG allows programming the color for each key individually. Alternatively, zone lighting limits customization to particular areas. A unit with a single-color backlight is cost-effective, but you miss out on the spectacular light show.
Soundproofing
A keyboard makes noise whenever you press the keys. Moreover, a noisy unit is a distraction if your station is near other people. This noise also affects your overall concentration. Mechanical keyboards usually make some noise, unlike non-mechanical options. 
Conclusion
The best keyboard for gaming offers exceptional comfort and functionality for a seamless experience, whether your sessions are short or long. Before hitting the market, go through our recommended list of options from various brands with different specs.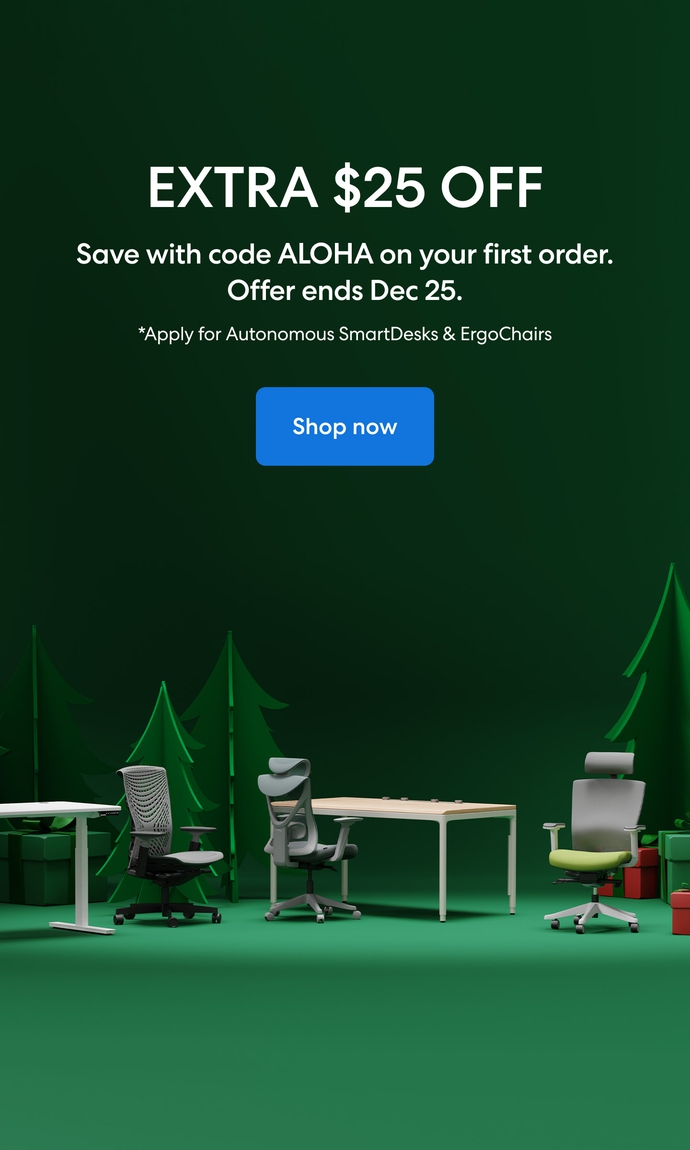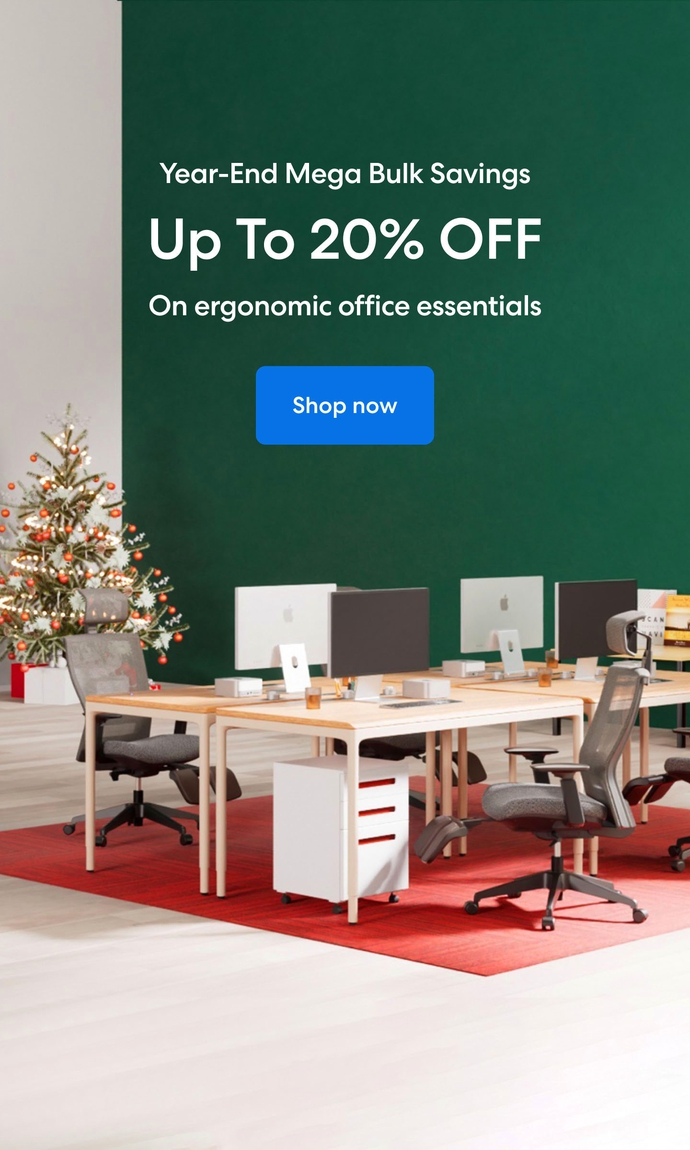 Subcribe newsletter and get $100 OFF.
Receive product updates, special offers, ergo tips, and inspiration form our team.