Gaming Setup
A Review of the 20 Best White Gaming Chairs for Any Budget in 2023

Autonomous
|
Jun 24, 2022
1,020 Views
Gaming is not just a casual way to pass the time anymore. In fact, a lot of people take it very seriously, with some even making a great living out of it. As such, it is understandable why a lot of hardcore gamers are willing to invest a lot of money in the equipment and furniture they need, such as a comfortable gaming chair black and white design. 
Thanks to the employee purchase program from Autonomous, buying the best gaming chair is easy. They even go a step further with their Gamer Purchase Program which is tailor-made for gamers to get any chair they desire even on a limited budget. 
It is not always easy to decide on the particular style for your game room, especially with the many good choices that are available these days. However, current market trends show that a lot of people are going for a simpler look for their game rooms, which is why the all-white gaming chair is back in fashion. 
This article will help you decide on the perfect game room style that would suit any serious gamer, as well as give you some great options for a white ergonomic gaming chair to choose from.
Best Way To Set Up Your Gaming Room
To enjoy the full and immersive experience that can be delivered by modern-day games, you have to pay attention to how you set up your game room. There are a variety of styles that you can go for, depending on your taste, budget, and the type of games you enjoy playing. 
Autonomous devices can help you with the essentials such as your gaming desk, gaming chair, PC monitors, lighting, speakers, mouse, keyboard, and various other accessories. Here are some tips on what you need to have as part of your gaming setup:
Gaming Desk
Your gaming desk is the foundation upon which your entire setup is built. You need to go for a strong, stylish desk that will be able to hold the weight of all your gaming components. If space is an issue, then why not choose a great corner gaming desk from Autonomous? 
Gaming Chair
When choosing a gaming chair, keep in mind the long hours you intend to spend sitting in it while enjoying your favorite games. Comfort and durability should be the most important considerations, followed closely by your budget and style preferences. At Autonomous, you can get your hands on the most comfortable gaming chair to suit any setup and budget. 
Monitors
These days, it is quite common to see three or more PC monitors on a single desk, especially for gamers who enjoy the immersive experience of online gaming. By making use of some three-monitor arms, you can easily set up your monitors in a variety of configurations regardless of the size of your desk. 
Lighting
Lighting is a very important factor in determining how you enjoy the overall gaming experience. Poor lighting will not only serve as an unwelcome distraction, but it can also be harmful to your eyesight. That is why we suggest some RGB gaming chairs and lights that are specifically designed for game rooms. 
Speakers
Nothing beats the surround sound you can get by choosing a great set of speakers. Choose good quality speakers that will not only produce good sound but also last long as well. 
Other Accessories
When you have all the above accessories in place, you can start thinking about a few other accessories that you can add to give your gaming room that unique look. There are a variety of personalized keyboards, mouse pads, cup holders, and footrests that you can invest in at Autonomous. 
What Should You Look For in a Gaming Chair?
As we mentioned earlier, your gaming chair is one of the most important items that you will have in your game room. It is one item that you will use every day, even at times when you are not playing any games, and especially if you have chosen to set up your gaming station inside your bedroom or living room area. 
When choosing the right gaming chair, make sure of the following: 
Get the right size chair for your body and the available space

Make sure it has comfortable padding for those long hours behind your desk

Choose an ergonomic design that will take care of your back and neck while gaming

Consider your budget because gaming chairs can be expensive

Go for a strong chair that will last long 
Should You Repair a Gaming Chair or Buy a New One?
As we said, gaming chairs can be very expensive. That is why at times, it is better to repair your chair rather than buy a new one. Parts that usually get worn out quickly include the wheelbase, tilt mechanism, spring for gas lift, lumbar support, and upholstery. Autonomous has a great selection to assist you with your gaming chair part replacement. 
20 Great White Gaming Chairs To Consider
Now that you have an idea of what you need for your game room, here is a list of some great gaming chair black and white designs that you should consider: 
1. Vertagear SL4000
Gamers who enjoy racing games will love the motorsport design of the Vertagear SL4000 gaming chair by Autonomous. It is fully adjustable to suit all body shapes and sizes and thanks to its ergonomic support system, it is a good chair for those who need maximum back and neck support. Vertagear SL4000 also comes with a great 10-year warranty.
2. Vertagear SL5000 Gaming Chair
Looking for a white ergonomic gaming chair? Try the Vertagear SL5000 Gaming Chair from Autonomous. Not only is it uniquely designed with extra focus on lumbar support and ergonomics, but it also comes in a wide range of colors, including black and white. It will fit in perfectly with your white gaming room and also adds a bit of color thanks to its RGB lighting.
3. Vertagear Special Edition Chair
Another great addition by Autonomous, the Vertagear Special Edition Chair has all the ergonomic features that you would expect to find in a great quality game chair but also offers users the chance to add an RGB kit. It can only take 260 pounds, though, meaning it is more suitable for average size gamers.
4. Karnox Leather Gaming Chair
You can never go wrong with good quality leather upholstery, such as the one that is found on the Karnox Leather Gaming Chair. It looks like this, the advanced tilting mechanism is just a bonus on an overall awesome black chair for gamers who know what they want.
5. X Rocker Torque 2.1 Gaming Chair
When playing very intense games, you often end up moving around a lot, even while seated! This is why you need a chair, such as the X Rocker Torque 2.1 Gaming Chair, that will give you a lot of freedom to move around while still providing the necessary support. Feel free to fully experience your games while confident that your chair will provide you with stellar lumbar support. 
6. Oufanpu Gaming Chair
A lot of gaming chairs do not put enough emphasis on the need for good comfort during gameplay. That is not the case with the Oufanpu Gaming Chair, though. You can easily sit in this chair for hours on end without any problems at all. 
7. Paden Gaming Chair
The Paden Gaming Chair is a perfect choice for gamers who want nothing but a white ergonomic gaming chair for their game room. With a 300-pound weight capacity, this chair can easily accommodate heavy individuals without fear of damaging it. 
8. Uomax Racing Chair
The all-black look which is highlighted by hints of white makes the Uomax Racing Chair one of the best-looking chairs on this list. As visually appealing as it is, this chair is surprisingly affordable and will suit any modest budget for a gamer looking to add a bit of style to their setup. 
9. Modern-Depo RGB Gaming Chair
It is not easy to find good-quality all-white gaming chairs, but thanks to the wide range of color options available, you can have exactly that with the Modern-Depo RGB Gaming Chair. Built for maximum comfort, this chair has a lot of extra padding that will make it a great option for extended gameplay. 
10. Secretlab Titan Xl
Very large gamers who sometimes struggle to get a white gaming chair big enough to suit their weight will love the Secretlab Titan Xl. Built with large dimensions, and a capacity to carry up to 390 pounds, this is one chair that can handle any gamer with absolute ease. 
11. Neuechair
Made specifically for smaller individuals, the 240-pound weight capacity on the Neuechair makes this white gaming chair unsuitable for a lot of gamers. However, those small enough to sit in it will enjoy great ergonomic features designed for maximum lumbar support. 
12. E-win Champion
Hot summer gaming nights require a chair that is made of breathable material and has a wide backrest for added cooling. The E-win Champion is such a chair, and it comes with smooth-gliding aluminum wheels for easy movement around the room. 
13. Arozzi Vernazza Series White
Here is another great white gaming chair for large gamers, which also comes with a stylish design that will appeal to racing game enthusiasts. The Arozzi Vernazza Series White comes at a very affordable price despite its large dimensions and quality material. 
14.  Akracing California Laguna
If you want something different that will add a unique look to your game room, try the Akracing California Laguna. You will not find this white gaming chair in most rooms and it will be one of the stand-out features among all your gaming accessories. 
15. XPELKYS Ergonomic Computer Gaming Chair
One of the most important requirements for a gaming chair to be considered ergonomic is the availability of a footrest, such as the one found on the XPELKYS Ergonomic Computer Gaming Chair. No need to worry about cramped legs anymore when you add this white chair for gamers to your list of accessories. 
16. Marvel Avengers Black Panther Gaming Chair
Fans of Marvel's superhero movies and games will absolutely love the Marvel Avengers Black Panther Gaming Chair. This white gaming chair is surprisingly affordable considering the level of detail that went into its design and the franchise that it represents.
17. Respawn-900 Racing Style Gaming Recliner
Not all white chairs for gamers have to be tough and rigid. Sometimes gamers just want to enjoy some downtime while playing a relaxing game and that is possible on the Respawn-900 Racing Style Gaming Recliner. This chair is so comfortable it would be right at home even in the living room. 
18. Topsky High Back
If a chair that offers the best back support in this series is what you are after, then the Topsky High Back gaming chair is the perfect choice. You can sit in this chair for hours on end and never have to worry about hurting your back. 
19. Furmax Gaming Chair
One look at the level of detail that went into designing the Furmax Gaming Chair and you will know that you have something special on your hands. With 310-pound maximum support, this chair is available from Autonomous with a five-year warranty. 
20.  Andaseat T-Pro
Last but not least is the Andaseat T-pro. It is covered in a beautiful and breathable material that is also stain-resistant for easy cleaning. This white chair for gamers is one of the more expensive options at least, but the quality design features make it great value for money. 
Conclusion
How much you will enjoy playing games depends a lot on your ability to stay comfortable for long periods. In this regard, one of the most important considerations to make is the type of gaming chair you will invest in. It is well worth it to take your time choosing the right chair that you will enjoy for many years to come. Autonomous has a wide range of great options to choose from on their website.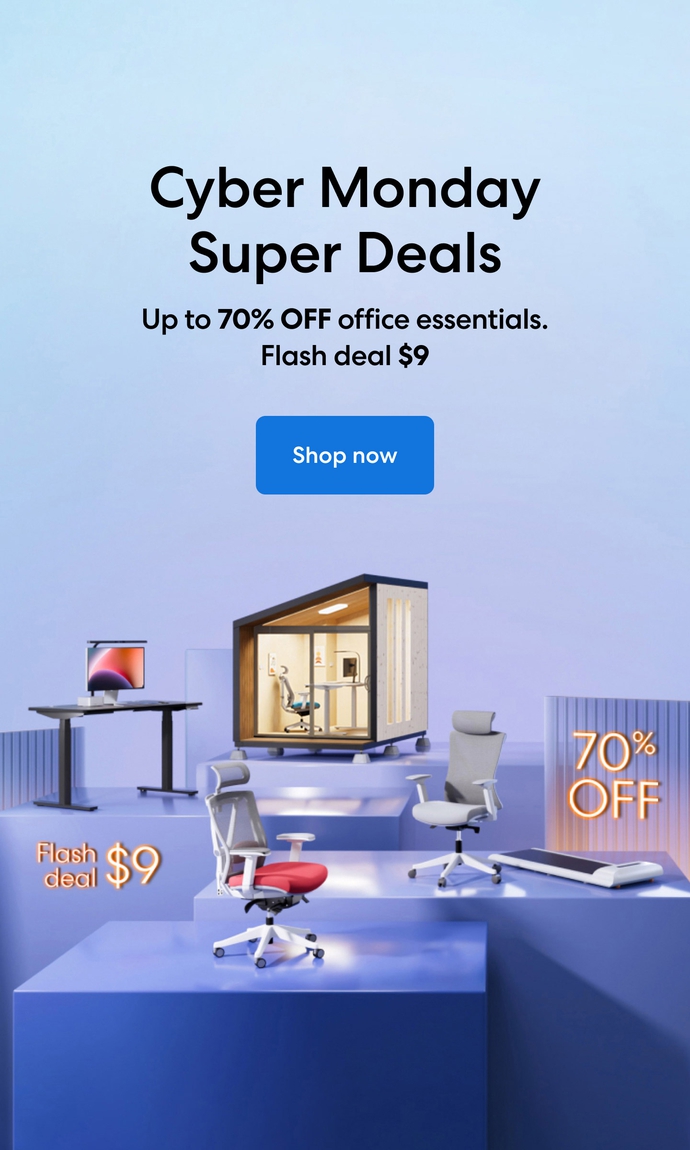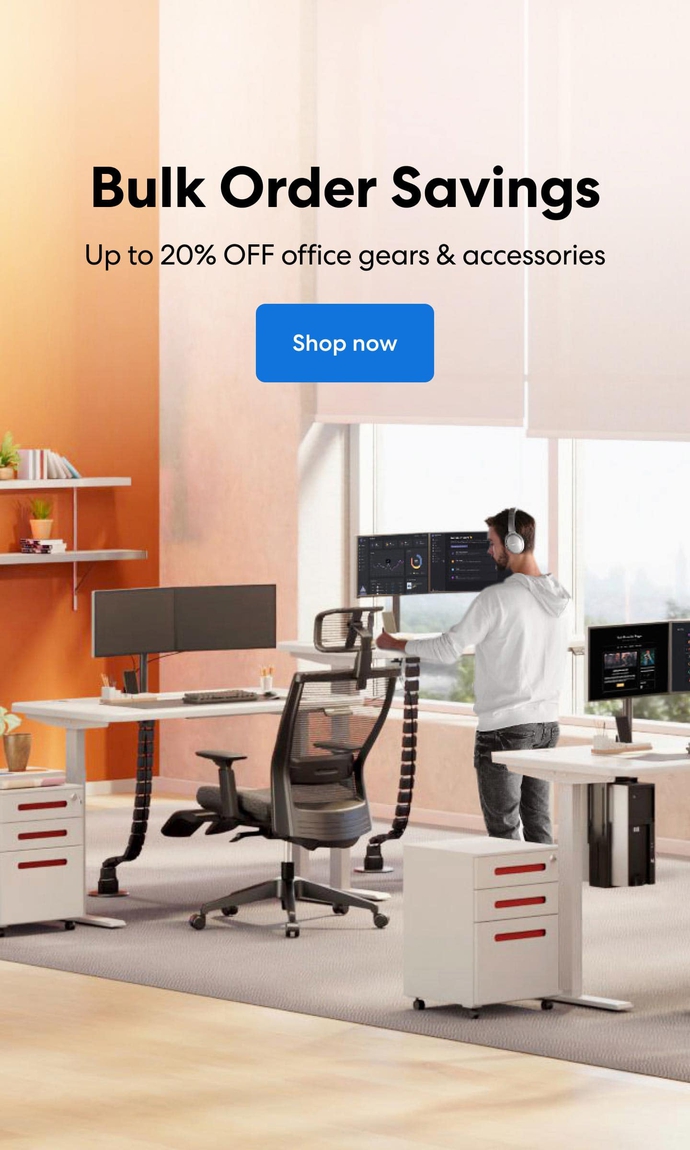 Subcribe newsletter and get $100 OFF.
Receive product updates, special offers, ergo tips, and inspiration form our team.