Gaming Setup
A Review on 6 Best 60-Inch Gaming Desks from Eureka Ergonomic

Autonomous
|
Sep 28, 2022
1,209 Views
The multi-monitor configurations you have are perfect for 60-inch gaming desks. The acquisition of new gaming equipment will inevitably cause a smaller workstation with a narrower desktop to run out of room, which is why you should choose a bigger desk if your room has sufficient area because it will also be helpful in the future.
If you only have one monitor, you might wish to upgrade to two or three shortly. In such a situation, it might be ideal to have a sizable workstation that can accommodate your new video game equipment without needing to be upgraded. The best place to keep your gaming tools and accessories together is on a big gaming table.
It might be challenging to choose a good gaming workstation, specifically for gaming. In this post, we've examined a few of the best spacious gaming workstations, such as the Eureka Ergonomic gaming desk 60, to help you select a perfect desk. With these tables, you may establish the perfect gaming combat station.
List of the Top Six Eureka Ergonomic 60-Inch Gaming Desks
Getting the finest L-shaped gaming tables is essential for assuring a better gaming experience and longevity of the desk itself because it doesn't function the same way as others. You may select the finest desk that matches your needs by being familiar with these goods' technical features, specs and efficiency variations, and reviews of the top 60-inch gaming desktops. In this review of Eureka Ergonomic L-shaped Desks, we'll review some essential things to remember while purchasing. 
1. EUREKA L60 L-shaped Standing Desk: Programmable Keypad
This desk features a cutting-edge dual-motor lift system that ensures your workspace can be lifted and descended quietly and efficiently. The brand ensures a comfortable and quiet environment for the user with advanced motor architecture and gearbox control systems. The Eureka Ergonomic standing desk, unlike cheaper things available worldwide, has already been manufactured using eco-friendly materials, which means it is made of CARB P2 and CA Prop 65 approved materials to keep your dwelling devoid of pollutants. To accommodate your need for space, the desk has a tabletop that is almost 60 inches broad. After considering everything, customers may deliberately choose the Eureka Ergonomic desk's right or left side. Furthermore, whether one person is working or playing computer games, the detachable stickers on the desktop have been designed to suit their tastes.
2. EUREKA L-shaped TechDesk: Monitor Stand & Dual Headphone Hook
This desktop offers two preprogrammed height adjustments and two interconnected USB power ports so you can power your devices when you're on the run. The adjustable leveling legs and the desk's magnetized wire management platform help keep your workspace neat and straight. The Eureka L-shaped TechDesk comes with a trackpad and a display stand that is readily capable of supporting two computer screens. Given that it is a special edition, you may tidily store 2 sets of earphones on its twin hooks. The smooth surface also has a warzone mouse pad attached for simple computer cursor tracking.
3. EUREKA ERGONOMIC L60 L-shaped Standing Desk: Keyboard Tray
The L-shaped computer desktop with a mounting bracket that supports a keyboard gives you one of the most comfortable and productive spaces. You may lessen the strain on your back by gaming while standing. With its height range of 29.5in - 48in and up to four preprogrammed height modifications, it efficiently helps you to improve your stance and general wellness. The Eureka Ergonomic L-shaped gaming desk with keyboard measures 61" and 20". The desk's extensions are big enough to fit three monitors and extra attachments, which undoubtedly makes it the best gaming desk for 3 monitors. This desk could fit wonderfully in a nook to optimize the space in your office or gaming environment.
4. EUREKA L-shaped Desk: Carbon Fiber Surface & Additional Mouse Pad
The carbon steel Eureka L-shaped desk, in comparison to other desktops, features a sophisticated cable control system that you can use to arrange the tangle of wiring lines for your games console, laptops, as well as other gaming devices. Among some of the various features of this desk are an amp installation, adjustable legs for some further stability, cable openings, and just a cord organizer. The manufacturer underlines that somehow this desk's high-quality metal is built to last for many years. The carbide desktop frame may support even the largest layouts.
5. EUREKA ERGONOMIC 60" L Shape Glass Gaming Desk: Music Sync RGB
The L-shape glass gameplay tabletop is rightly regarded as imaginative, ardent, bright, modern, and refreshing since it can give considerable RGB illumination rock show almost every day. Your desk and gameplay space will surely benefit from the brilliant colors and numerous hours of delight this brings. Because of its bidirectional structure, the L-shaped glass gaming desk may be set up on either the left or right side facing outward, eliminating any doubt about changing your arrangements. The surface becomes a regular glass tabletop when the Lights are turned off. If you have to concentrate on your job or don't feel like using Backlighting, you may turn your arrangement into a neat, modern workstation.
6. EUREKA ERGONOMIC L60 Computer Desk
This table includes smart anti-collision technology with a built-in hall detector & AI command, halting promptly to avoid accidents, and sturdy construction to raise this wide corner stand up desk easily and silently. Built-in wiring holes and corner protectors on the workstation make it easy to feed wires and keep your workspace organized with four programmed height adjustments for quick and simple adjustments and an elevation variety of 29.9 in. – 48.4 in., the Eureka Ergonomic L-shaped standing desk has been ergonomically created so that you could benefit from the health advantages of a computer workstation. Moreover, the gaming desk dimensions also encourage users to put two or more computer screens.
Summary
Your tastes, choices, and financial situation all play a role when you are seeking while purchasing a large 60-inch gaming desk. You don't have to purchase the first table you find online. The industry offers a wide range of choices. Before purchasing a gaming workstation, you must first determine your demands. Create a short list of two or three gaming tables closest to meeting your tastes, then analyze them to determine which table is ideal for you.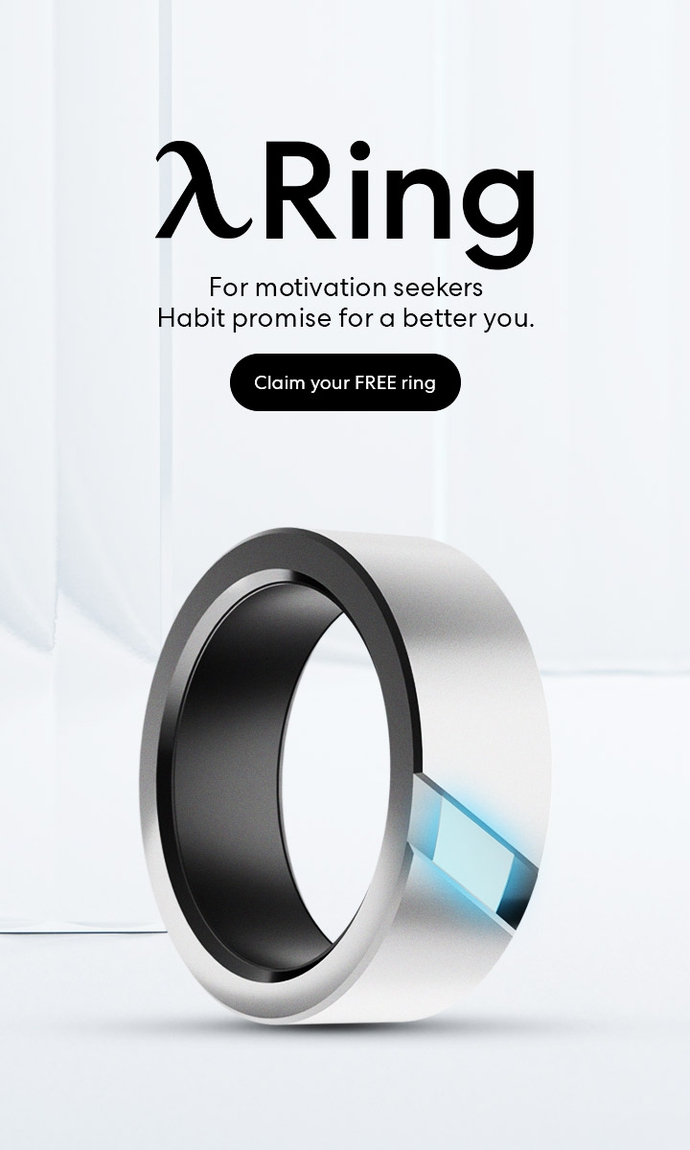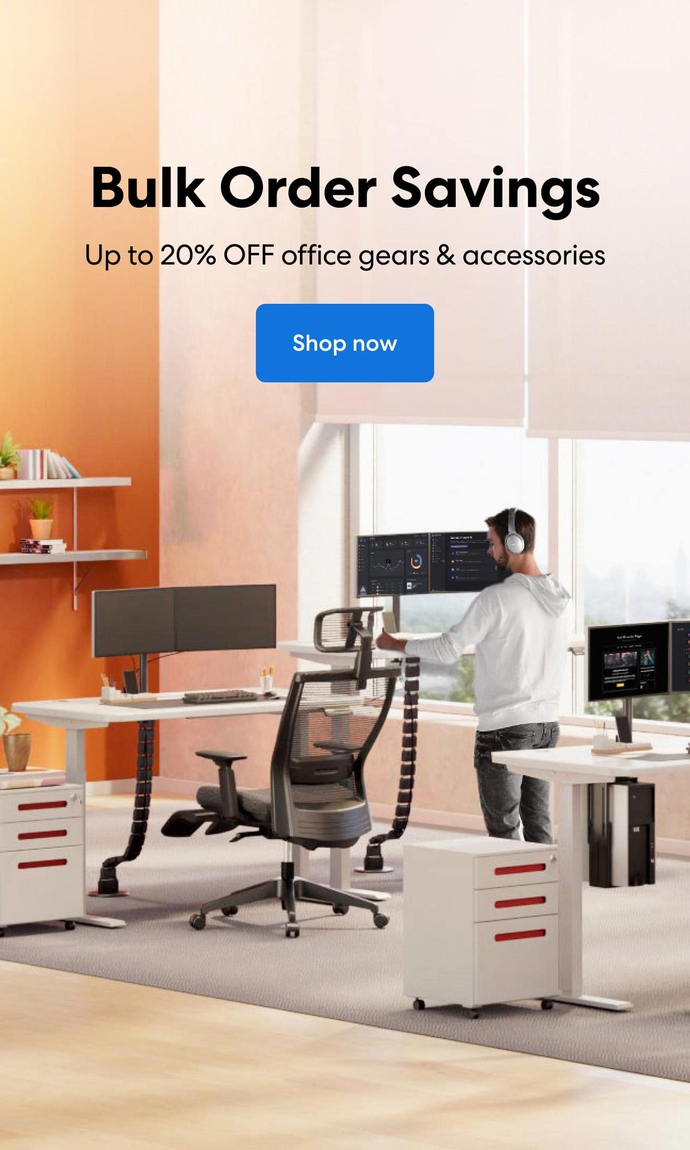 Subcribe newsletter and get $100 OFF.
Receive product updates, special offers, ergo tips, and inspiration form our team.