Smart Products
Revolutionize Your Office With Smart Assistant Devices

David Wilson
|
Oct 20, 2023
822 Views
While setting up a home office, choosing smart assistant devices has become a cornerstone of productivity and efficiency. As we redefine the workplace concept, investing wisely in the right tools to craft a seamless and empowered environment is crucial.
In this article, we'll explore a curated selection of devices that elevate your work-from-home experience and unravel the essential factors to consider before making that pivotal purchase. From controlling your smart home devices with a mere voice command to orchestrating virtual meetings with finesse, we'll navigate through the intricacies of these intelligent companions. Join us on this journey as we uncover the fusion of technology and productivity.
Top Office and Home Smart Assistant Devices
The following are some of the best smart home assistant devices on the market today!
1. Amazon Echo Show 10 (3rd Gen)
Our office just got a productivity boost with the Amazon Echo Show 10! The rotating screen is genius – it makes video conferencing dynamic and engaging. Smooth control of smart office gadgets and the screen follows us during presentations. It's like having a personal assistant - a smart move for a smarter workspace.
2. Google Nest Hub Max
The Google Nest Hub Max is the multitasking hero of our office. The large touchscreen and built-in Nest Cam are perfect for keeping an eye on the workspace. Smart home control is seamless, becoming our central hub for scheduling and quick info checks. A visual and organizational powerhouse that's transformed our office.
3. Apple HomePod Mini
Apple HomePod Mini has found a cozy spot in our office setup. Siri's voice commands streamline tasks, controlling lights and devices with ease. The compact speaker pumps out surprisingly crisp sound during brainstorming sessions. It's become the voice-controlled heart of our creative workspace.
4. Sonos One (Gen 2)
Sonos One Gen 2 is our new favorite team member in the office. With Alexa onboard, managing office gadgets through voice commands is efficient. The impressive audio quality brings clarity to virtual meetings and presentations. A harmony of smart control and premium sound that keeps our office vibe upbeat.
5. Bose Home Speaker 500
The Bose Home Speaker 500 has transformed our office into a professional audio haven. Alexa makes multitasking smooth, whether it's controlling lights or scheduling. The rich audio quality elevates virtual presentations and seamlessly merges into our modern workspace—a sound investment for productivity and ambiance.
6. Jabra PanaCast 20
Jabra PanaCast 20 is our secret weapon for virtual collaboration in the office. The 360-degree camera captures every angle, making remote meetings like face-to-face interactions. The built-in microphone array ensures crystal-clear audio, minimizing communication glitches. A must-have home office assistant for a futuristic office that values seamless communication.
7. Logitech Meetup
Logitech Meetup is our conference room's ace. The HD camera and microphone array create a lifelike meeting experience. It's become our go-to solution for video conferences, providing clear visuals and impeccable audio - an essential tool for our office's remote and in-person collaboration.
8. Philips Hue Play HDMI Sync Box
Transforming our office into a cinematic workspace is easy with Philips Hue Play HDMI Sync Box. Smart lights syncing with screens create an immersive environment, enhancing presentations and creative sessions. It's turned routine meetings into captivating experiences, setting the tone for innovation.
9. Samsung SmartThings Hub
The Samsung SmartThings Hub is our office's command center. It effortlessly connects various smart devices, simplifying office management. Voice commands streamline daily tasks, and the unified app enhances convenience. This home office assistant is a central hub that fosters efficiency and connectivity in our office ecosystem.
10. IFTTT
IFTTT has brought a touch of automation magic to our office. Customized smart home routines triggered by specific events have simplified our workspace operations. The invisible hand sets the perfect office atmosphere, turning lights on before meetings and music off during calls. IFTTT has truly personalized our office experience.
Factors to Consider Before Purchasing Home Office Essentials
Compatibility
Compatibility is crucial when integrating a new smart assistant device into your modern home office setup. Check whether the device works seamlessly with your existing devices, operating systems, and platforms. For instance, if you're using Apple products, you might lean towards devices compatible with Siri or HomeKit. Similarly, you'd want compatibility with Google Assistant if you have Google devices. Ensuring compatibility prevents frustration and ensures a smooth user experience.
Functionality
Define the functions you need from the smart assistant device. Are you primarily looking for voice-controlled automation, or do you need video conferencing capabilities? List your essential tasks, such as controlling smart lights, setting reminders, accessing calendar appointments, and making calls. Choose a device that meets these requirements and offers features that enhance productivity and convenience.
User Interface
The user interface plays a significant role in your interaction with the device. Consider your comfort level with touchscreens, voice commands, and mobile apps. Some people prefer touchscreens for more hands-on control, while others enjoy the convenience of voice commands. The user interface should be intuitive and easy to navigate, allowing you to access features and perform tasks without unnecessary complexity.
Privacy and Security
Privacy and security are paramount when dealing with home office must-haves. Review the device's privacy policies, data storage practices, and whether it supports features like muting or turning off voice recording.
Look for devices that offer physical privacy controls, like camera covers and mute buttons, for peace of mind during sensitive conversations. Choose a reputable brand that prioritizes data protection.
Voice Assistant
If the smart assistant device has a built-in voice assistant, thoroughly research its capabilities. Test its accuracy by asking a variety of questions and tasks. A reliable voice assistant should accurately understand your commands and consistently execute tasks. Assess its compatibility with your preferred apps and services and its ability to provide information and answer questions relevant to your work.
Where Can I Put My Smart Assistant Devices?
You can place your smart assistant device in your office to enhance productivity by managing tasks and controlling smart devices. Alternatively, consider positioning it in your home office in the bedroom, where it can serve as an alarm clock and provide convenient voice-controlled features for a comfortable and efficient morning and evening routine.
Conclusion
In a world where technology continues to evolve rapidly, the role of smart home gadgets, particularly smart assistant devices, stands out as a beacon of convenience and efficiency. These intelligent companions effortlessly weave into the fabric of our daily lives, whether we're managing tasks in our home office or unwinding in the living room. With the power to control lights, adjust temperatures, answer queries, and even mimic our personal preferences, these devices redefine how we interact with our surroundings.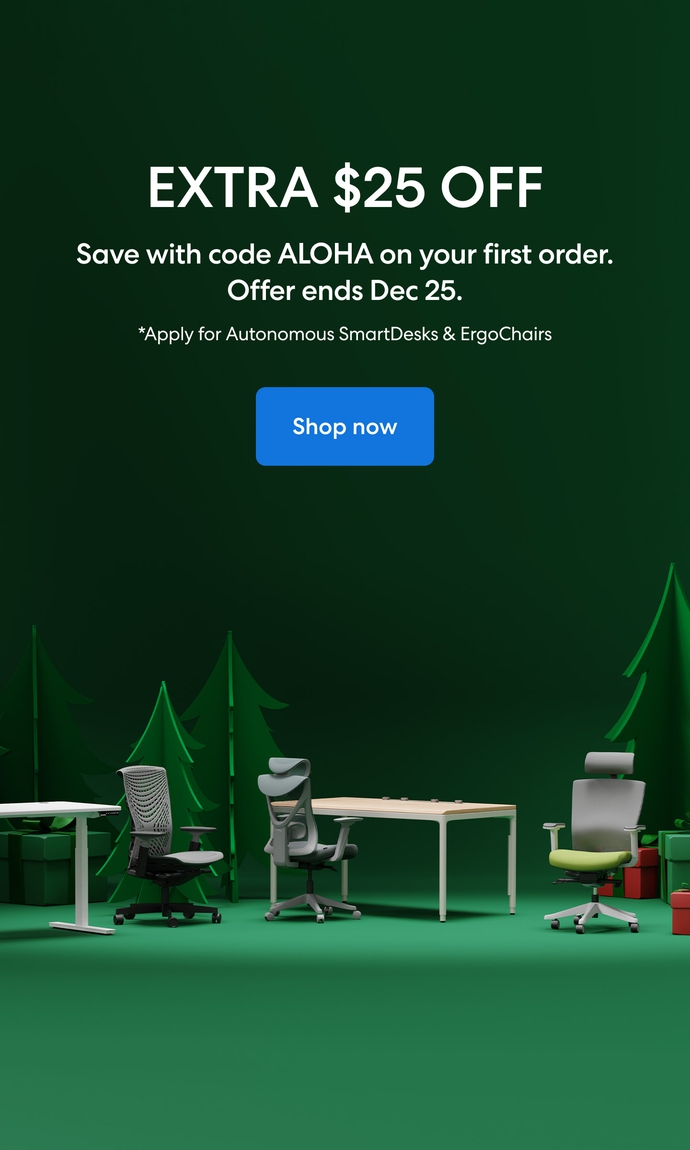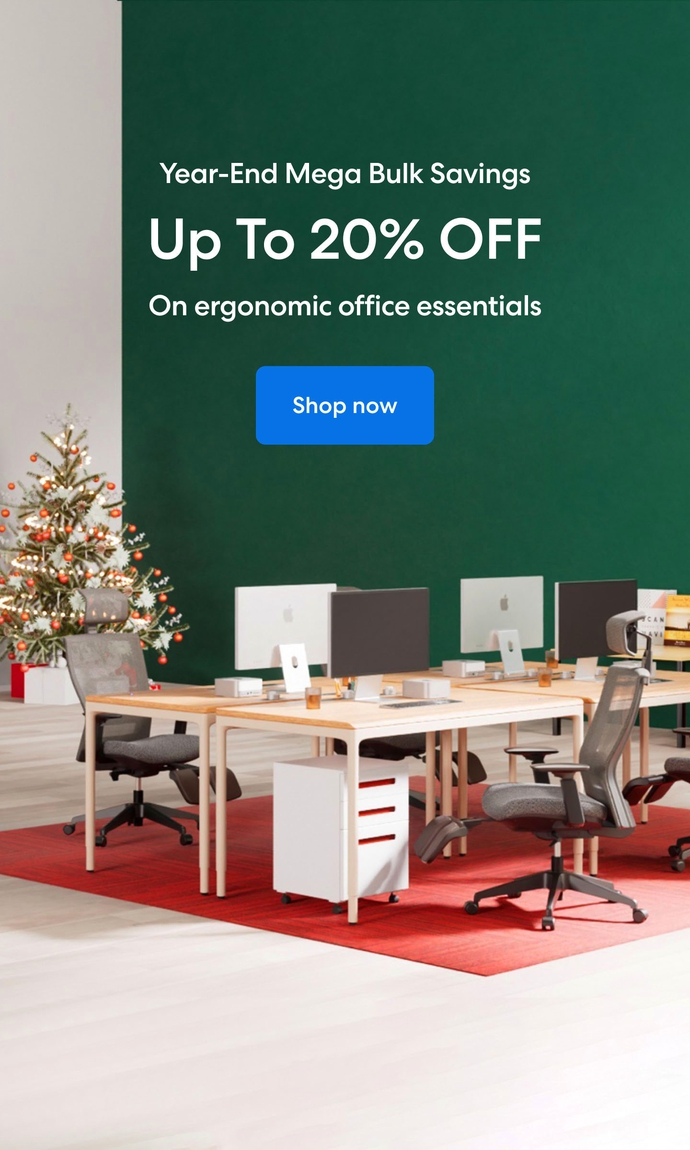 Subcribe newsletter and get $100 OFF.
Receive product updates, special offers, ergo tips, and inspiration form our team.