Workplace Inspiration
Santa Clarita ADUs Regulations & Requirements

Jessica Martinez
|
Nov 19, 2023
451 Views
Santa Clarita ADU homes are popular because they provide extra residential space on the same property. From single-family units to multi-housing properties, building a mobile home in Santa Clarita isn't the hardest job, as the rules and regulations are fairly cooperative.
Let's read on, as this article encompasses all you need to know on ADU Laws in Santa Clarita.
Santa Clarita ADU Laws
However, some strict California ADU laws must be followed per the Santa Clarita zoning code. Not adhering to them can result in the rejection of your property being safe for living. Below are some Rules and regulations to know when it comes to accessory dwelling units or tiny homes in Santa Clarita.
Minimum or Maximum Building Size
An accessory dwelling unit on any property comes with its rules for minimum allowed size. The allowed size also depends on whether your unit is attached or detached from the primary residence. An Attached ADU shares a wall or facilities like a washroom or kitchen with the primary residence, whereas the detached ADU is a complete structure.
Attached ADUs: The ADU's floor space shouldn't exceed 50% of the current home's size, up to 1,200 square feet, whichever is less. For instance, if your current home is 2,500 square feet, the additional ADU cannot exceed 1,200 square feet.
Detached ADUs: as for a detached ADU structure, the entire floor space should not be more than 1200 square feet. This space allowance doesn't vary regardless of the size of the primary residence, and the floor area includes bathroom and kitchen space, too.
Secondly, regarding the structure's height, Santa Clarita manufactured homes aren't required to abide by any certain number now. The height of the building can be the same as most of the regular prefab homes in California, or you can even contact the local zoning staff to get an idea. Also, a general rule is that your secondary home house height should not exceed the primary building height on your land.
Parking Laws
Though there are no separate laws regarding the parking space for the secondary accessory dwelling unit, there is one rule regarding this fact. Any loss of parking space during the construction of an ADU, whether you are converting a garage or destroying a shed to make room for an ADU, must be replaced with a fully functional parking area.
However, parking space is unnecessary even for the entire property if the ADU is within ½ mile of public transit. Or if the ADU is part of an existing residence.
Setback
As mentioned before, the easy ADU laws for Santa Clarita do not make the construction of an ADU a hassle. Compared to Long Beach ADUs regulations or Oakland ADUs regulations, the Santa Clarita Laws do not have minimum setback requirements from the initial property.
Number of ADUs Allowed
A single-family unit is only allowed 1 unit per property. Also, if the land owner owns the property, a Junior ADU can be allowed along with a separate ADU structure on the same land.
Fire Safety
Most Modular Homes in Santa Clarita CA, are not required to have a fire safety system provided that if fire sprinklers are not required for the principal house, installing them in an auxiliary housing unit is not necessary. However, for a detached ADU to be used for rental purposes, a fire safety system needs to be installed to be approved as safe for living.
Property Requirements
Another big difference compared to Fresno ADUs Regulations or Sacramento ADUs regulations is that the Santa Clarita ADU authority does not state that the primary residence be owner-required at all costs. This is only a must in case you are building a junior accessory dwelling unit, but for a detached ADU, there is no need for the Owner to live on the primary structure of the property.
Utility Connections
For the sake of preventing the development of ADUs, connection, and utility rates must be acceptable and not significantly higher than those for developing primary homes. A municipal health officer may need to inspect and approve any private sewage disposal system, including a septic system.
Design Requirements
No separate or special design requirements are stated for the ADU by the Santa Clarita ADU laws. However, in most cases, following the laws of the same material and building as the primary residence is safe to ensure that your ADU offers the same living standard as the primary property.
How Beneficial is an Accessory Dwelling Unit?
Building an additional housing unit is a very advantageous way to make the most of your land, especially if you want to stay there for a while. Especially if you wish to generate some passive income and enjoy a long-term return on investment, there is no better opportunity than an Accessory Dwelling Unit.
By building an ancillary housing unit, you are increasing the property's square footage. Therefore, if you can construct a unit that will pay you back through rental income, additional living space (hence minimized living expenses), or even a storage facility, you will immediately earn equity from the project. You now have the extra advantage of a versatile area that may be rented out or utilized for family.
Frequently Asked Questions
How Much Does an ADU in Santa Clarita Cost?
The size, design, whether the ADU is constructed on-site or in a factory, cost of materials, and labor are just a few factors that affect the price of an ADU. Also, if you prefer any fancy changes and additions to your property, your ADU's cost will be significantly higher than a simpler structure.
Can an ADU be rented in Santa Clarita?
Yes, renting out your ADU structure in Santa Clarita is possible, even though most cities don't allow short-term rentals. However, the rental laws for Santa Clarita aren't very clear, but the property should be rented for more than 30 days at a time.
Does the Property need to be Owner-occupied before building an ADU?
It is stated that only in the case of an attached ADU or JADU does the property need to be Owner-occupied, as there comes the matter of privacy with attached structures. The property does not have to be owner-occupied for detached ADU styles.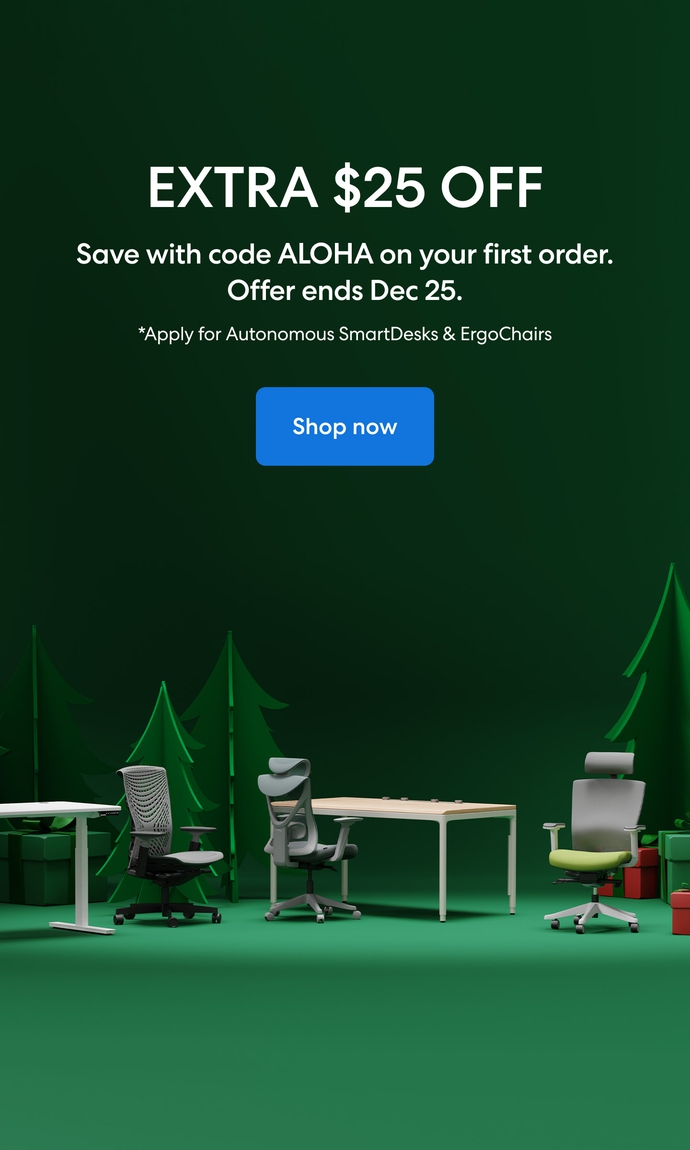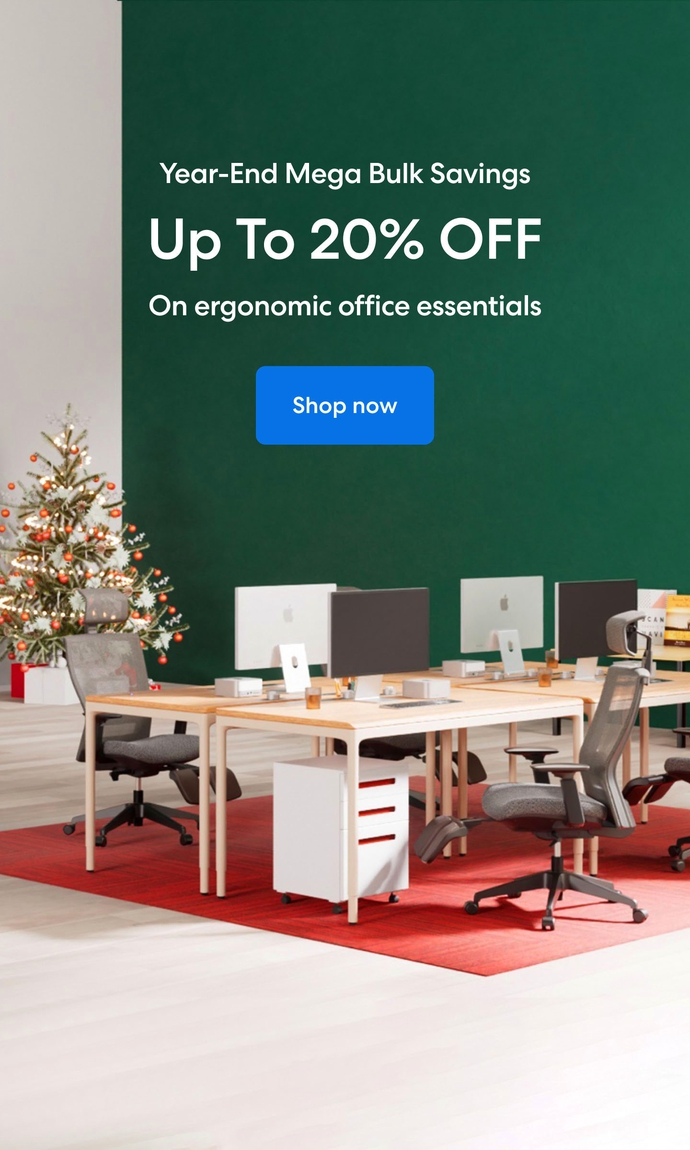 Subcribe newsletter and get $100 OFF.
Receive product updates, special offers, ergo tips, and inspiration form our team.